A-3 by Jgaurora 3D Printer
A-3 by Jgaurora is for beginners and offers features that could justify that aim. Asking for more at this price would be unfair completely.
PROS
Precise prints
Decent speed
Heated bed
Multiple material support
Compatible with Cura
Affordable
CONS
Difficult to assemble
Manual calibration
Open frame
Product
Specification
Videos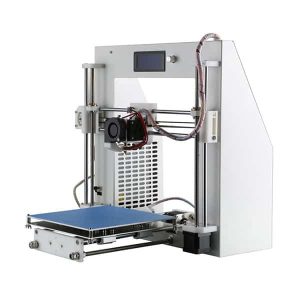 Don't like too many automatic features in a 3D printer and love to do things on your own? This printer is probably for you. From a heated bed that ...
| | |
| --- | --- |
| Model | A-3 Prusa i3 (Kit) |
| Manufacturer | JGAURORA |
| Price Range | $ 370 |
| Availability | Available |
| Classification | DIY/Kit |
| Technology | Extrusion (FFF- FDM…) |
| Material | ABS, Other plastics, PLA |
| Filament diameter | 1.75 mm 0.07 in |
| OS compatibility | Linux, Mac OS, Microsoft Windows |
| Generic material | Yes |
| Max. build size | 200 × 200 × 180 mm 7.87 × 7.87 × 7.09 in |
| Max. build volume | 7.20 L |
| Min. layer thickness | 0.1 mm 0.004 in |
| Dimensions | 430 × 409 × 419 mm 16.93 × 16.1 × 16.5 in |
| Weight | 9.5 kg 20.94 lb |
| Nozzle diameter(s) | 0.4 mm 0.02 in |
| Power input | 110V 50Hz |
| Heated print bed | Yes |
| Heated build chamber | No |
| Automatic calibration | No |
| Closed frame | No |
| Dual extruder | No |
| Independent Dual Extruder | No |
| Full color | No |
| LCD screen | Yes |
| Touchscreen | No |
| On-board camera | No |
| Mobile app | No |
| 3D scanners | No |
| CNC mill | No |
| Electronics 3D printing | No |
| Laser engraving | No |
| Conveyor belt | No |
| Air filter | No |
| Pellet extruder | No |
| USB | Yes |
| Wifi | No |
| Bluetooth | No |
| SD card | Yes |
| Ethernet | No |

Table of Contents
The 3D printer kit is a bit difficult to assemble. However, once done through, it provides above-average print quality to the users. A3 by Jgaurora is for tinkerers who like to handle every detail on their own.
JGAURORA, the inception dates back to 2009, and with an experience of 10 years in the 3D printing niche, has been able to provide a huge list of successful 3D printers and spares to individuals.
This is one of the oldest companies in China that focuses on bringing technology closer to consumers and home users. It has helped users of different levels in realizing their 3D printing goals.
From time to time, the manufacturer has brought various affordable choices for the users. And, has been engrossed in doing so.
With more features at a reduced cost is what the company aims at achieving with every new release. And, A3 is no different. Hence, with this machine, you get a balance of low cost with great quality.
In short, you do not have to compromise with the results when opting for a budget printer.
From a heated bed to a great resolution, you can experience how high-priced 3D printers work. However, it won't spare you in terms of efforts to put the parts together.
You must expect the 3D printer to take hours of hard work. And, in case you are a beginner, the challenge may be more grueling.
Hence, you must be willing to put that part from your end, if you are planning to get this A-3 3D printer by Jgaurora.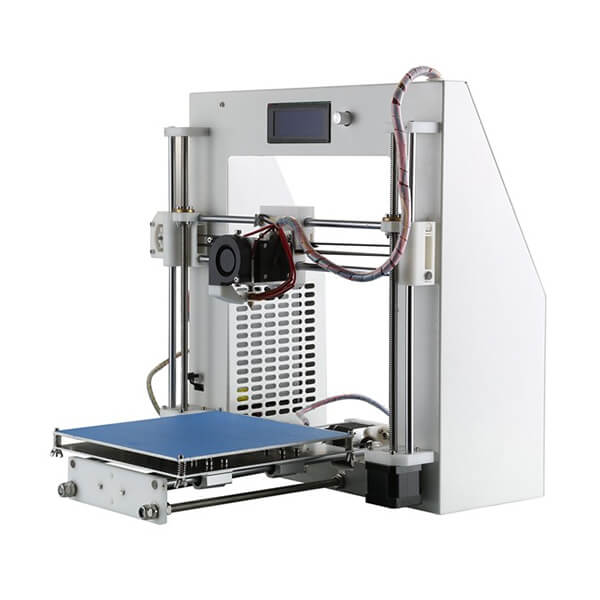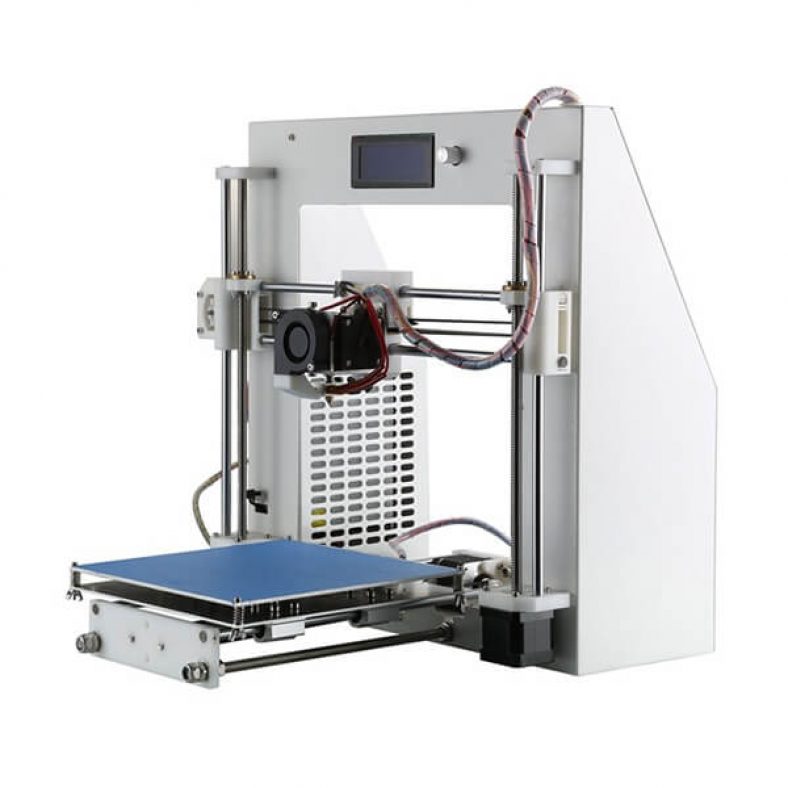 Features
The best way to assess a 3D printer's capability is to go through its features. In the case of A3, users would love to enjoy the advanced features included in this budget machine.
A lot of functionalities have been included in the design to help individuals gain confidence and better results with every next print in their way.
By tinkering things here and there, and playing around with the settings, one can very well utilize the comprehensive feature to their highest worth.
3D Printer Kit: Definitely, DIY kits are not for everyone. Most of the users look for an assembled version, even if that means paying more.
And, if the budget is restricted, users often compromise with the features to get an assembled machine.
This clearly sets the stage in front of us. Either you can walk the road without bumps and have limited experience. Or, choose the one with hurdles and gain as much experience as you want.
The DIY kits help you learn a lot about the basic design of the 3D printers. And, the good news is that you won't require soldering of parts. Just a few screws.
Open Frame: The 3D printer is best for PLA printing with an open frame. Although you can print with ABS, you may expect a bit of warping. With experience, you can even work through that.
Heated Print Bed: You do get to work with the heated print bed. This would help in enhancing the first layer adhesion and fight back problems like warping. The 3D Printer has a proficient build platform that offers nice adhesion of layer.
Compact Structure: A3 is designed for home users and enthusiasts. Hence, the company has taken good care of its body structure. Offering users with a compact and slim structure, A3 is one of the most manageable 3D printers. You can easily shift its place and position and can keep in on your desk for working.
Sturdy Body: The metal frame makes this printer sturdier. You can enjoy the look of the machine that seems bold and minimalistic. To some, it may look boring. However, that does not matter unless it is able to provide satisfying results.
Decent Quality Components: Unlike the sturdy body, the components aren't very high quality and a bit fragile. Hence, you must take good care of these components when assembling these together. Once assembled, you do not have to worry about anything later.
Independent Gantry Movement: The movement of the gantry is indifferent to the heated print bed. This can create few inaccuracies during the print. However, you can learn through repeated printing and find a way to get through this. A bit of change in settings could help you best this limitation.
Metal Build Plate: For durability along with strength, the company has included a metal plate of 2 mm thickness. This definitely helps in bringing the best out of the 3D models. You can be rest assured to have a nice adhesion for your first layer of the print. And, as you would know, the first layer adhesion is the base of your entire print.
Standalone Printing: To make that possible, the 3D Printer embodies an LCD screen along with the SD card reader. Hence, you can upload the designs as well as control the printing progress from the printer itself. Once again, a very thoughtful decision to prepare a budget printer for better prospects.
MK8 Extruder: A high performing extruder completes the feature set with a huge bang. Isn't it? The MK8 extruder is very reliable and helps in achieving higher resolution by ensuring nice filament extrusion.
Single Extruder: A3 offers a single extruder. Hence, you can print with one material or one color at a time. However, a lot of jobs just have that much of a requirement. And, the printer anyway aims at helping beginners and makers. So, it does justify the design.
Multi Filament Support: Using A3, you can print with multiple filaments. Either its PLA, Wood, Nylon, ABS, and many others. Hence, providing users huge flexibility in achieving varying results of prints depending on mechanical as well as aesthetic properties.
Specifications
The 3D printer is very compact and does not weigh too much. You can easily shift it from one place to another. Even with a metal frame, A3 is simple and manageable in terms of handling of the machine.
The printer offers a standard build volume of 200 × 200 × 180 mm. The printer nozzle can reach a temperature of 250 degrees Celsius. Hence, allowing users to print with a variety of filaments. The machine is compatible with ABS, PLA, Nylon, TPU, and whatnot.
In terms of layer resolution, A3 lets one print with layer height ranging from 100 microns to 300 microns. It embodies single extruder competitive enough to provide high strength to the design.
On the downside, the printer only connects through the SD card. This means that you won't be able to connect your PC to the printer, even if you want to. You must save the prints on the SD card and upload them through that.
On the other hand, the print speed is decent and not too exceptional. However, this is why the printer is able to produce such precise parts. You can print with a maximum speed of 100mm/sec.
Overall, the technical specs are decent and well crafted as per the needs of beginners.
Price
When it comes to the price of the machine, there is no way one can ignore the 3D printer for too long.
The affordable cost does intrigue users to take a look at the offering and find out if the machine fits their need. Keeping the price around $200, the manufacturer has targeted beginners but serious makers.
The printer is sold at $205. And, it turns out to be worthy of that cost too.
First Impressions
So, you must be prepared to find out various different parts snuggled inside a safe box. The parts are labeled and properly stuffed to ensure there is no possible wear and tear during the shipment phase.
As you would expect, the printer also carries with itself the different spares and tools required to put the frame in one piece.
This way, you won't need anything from outside to prepare your 3D printing for the first time.
You also receive an instruction manual with the package. This contains the step by step setup process for assembling and setting the printer after unboxing.
Setup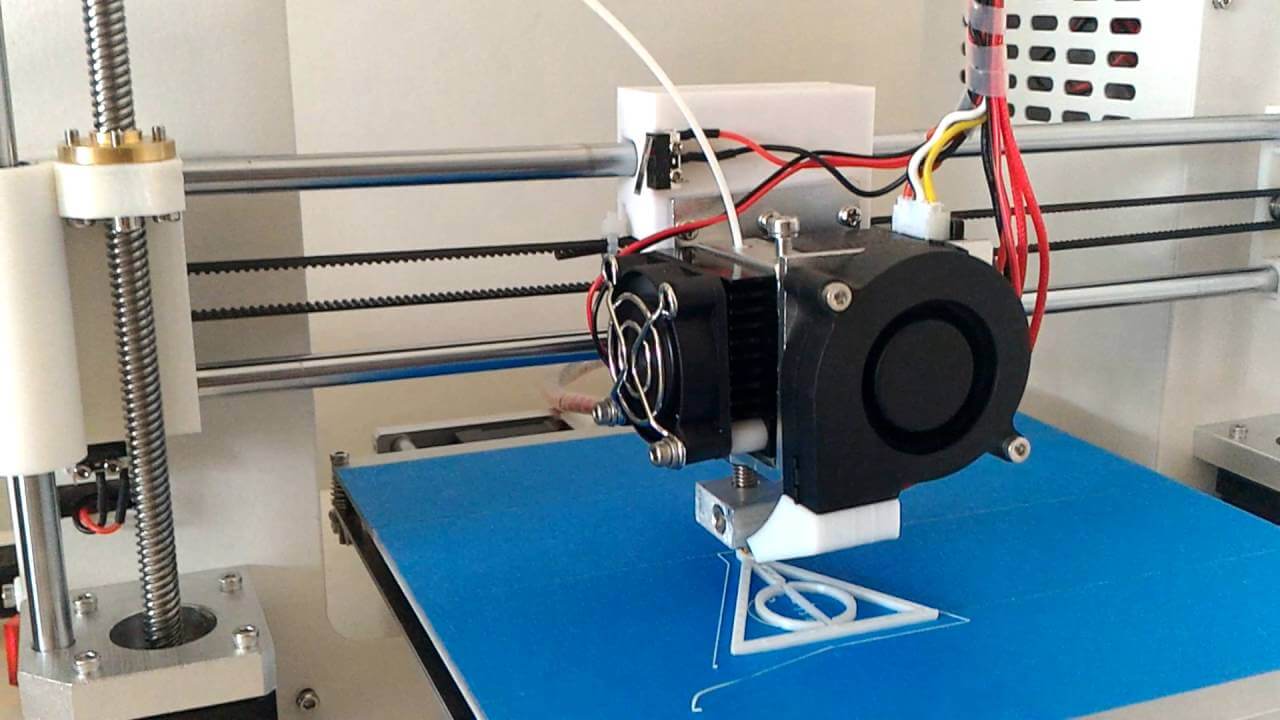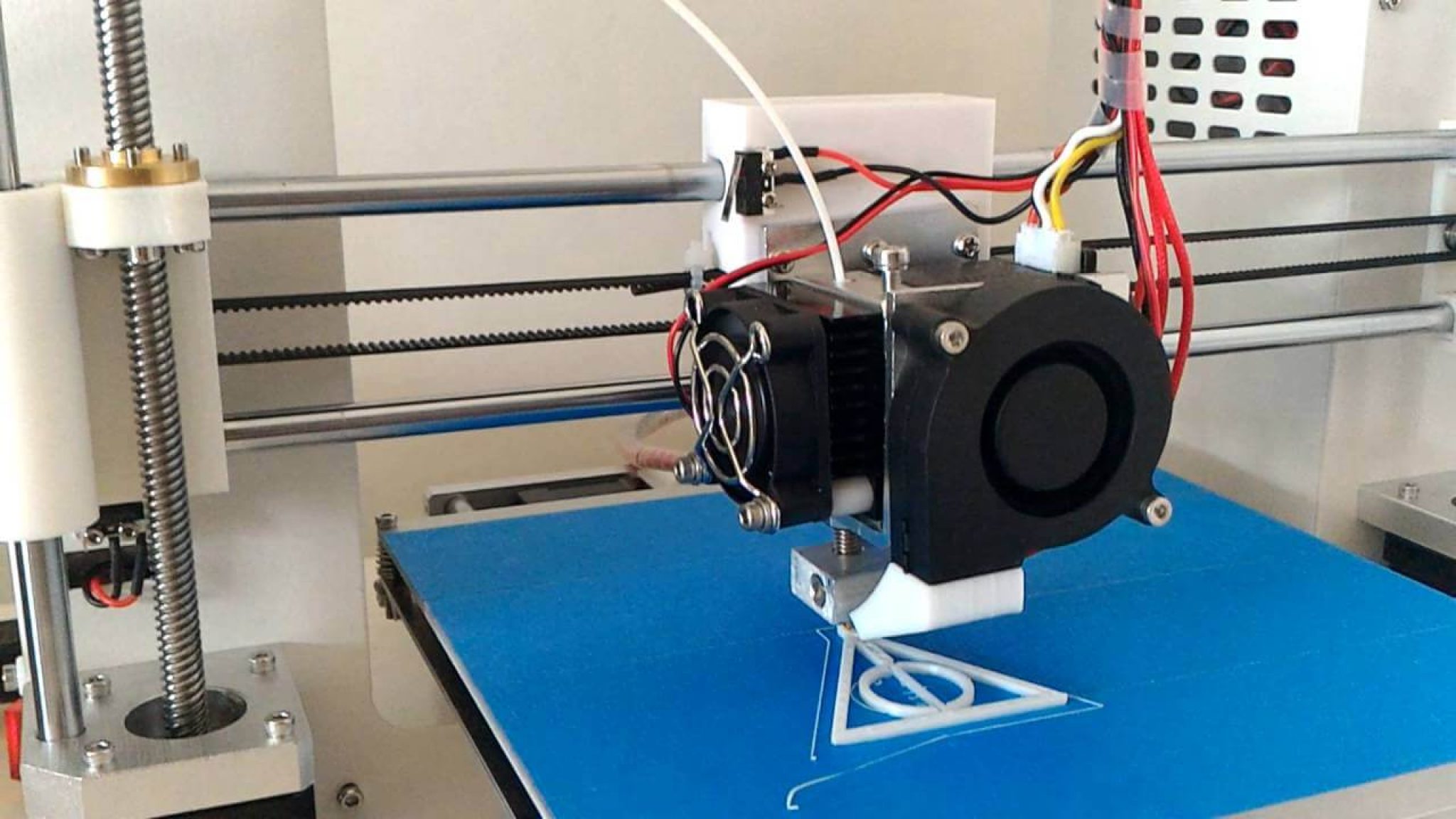 You must expect this printer's set up to be tiresome. And, if you do, you are right. You can imagine a hard work of 8 or above hours to put the assembly in place.
One of the problems with the setup is that the instruction manual isn't very elaborative. And, you may feel stuck at various points. For beginners the problem becomes even more challenging, not knowing anything about the assembly of the printer's beforehand.
After you assemble the printer, you must calibrate the machine following the limited instruction in the manual. This is very disturbing.
However, you can check for online videos and tutorials. These are much handier and more useful. Once you get through this step, a lot of things would seem easier.
You can start with your prints and experiment with different settings to find the one that sets best with your models.
Printing Type/Cost
It is an FDM 3D printer with filament extrusion technology that lays down one layer of melted material at a time, over the print bed.
The extruder moves along a different axis and creates the layers. Only after each layer is cooled, then the other one goes over it. And, this keeps happening until the entire part is printed.
For calculation of printing cost, you must consider all the important factors such as material cost, the design of the model, material extruded, and a lot of other parameters. The printing cost for different models will definitely differ.
Print Quality
If you compare the print quality with an expensive 3D printer, you would find it lacking the edge. However, for beginners and considering its cost, the A3 offers highly competitive print quality.
Allowing users to print with multiple materials and offering a resolution range of 100 to 300 microns, it does excel at its print quality.
Software
A3 is compatible with Repetier-Host and Cura. Both of these apps are very intuitive and offers huge flexibility for design settings to the users.
And, these are also two of the most popular slicing software among 3D makers. You can control the entire print using these apps. Moreover, these are also tailored to help beginners as well as advanced users to find their own level of tools and settings.
Customer Service
Customer support is amazing. The team is responsive and ensures to offer timely resolutions to its customers.
It's just that the instruction manual that comes along with the 3D printer isn't very helpful. And, the company must rework the manual to offer beginners with the support they need.
Or else, the website has the FAQs and guides too. Plus, with a huge online community, you can seek help from makers from around the world.
Parameters Influencing Buying Decision
Do you know that every 3D printer is made for specific goals? Hence, you must find out if the printer you choose meets your specific needs or not.
3D Printer cost: It is a very affordable 3D printer costing only $205.
3D Print quality: The print quality is decent and very competitive considering the price of the machine. Plus, you can work with multiple materials and achieve a resolution of 100 microns.
3D Print speed: You only get the highest speed of 100mm/sec. But that even not too slow and a reason why you can create precise prints.
3D Printer capability: Because of not so sturdy gantry, the inaccuracies are a part of printing, especially with parts having thin edges. You can thicken the edge and can get rid of that problem. And, it can get you very accurate prints. Hence, highly capable of providing a learning experience to the users.
3D Printer Practicality: You can use the printer at home, schools, office for learning, and creating purposes. Not very good for commercial applications though.
3D Printer User expectations: Satisfactory. An improved gantry design would have been highly appreciated.
The Verdict
A-3 by Jgaurora is for beginners and offers features that could justify that aim. Asking for more at this price would be unfair completely.
So, if you want to get into 3D printing, you can opt for this printer without any doubt, considering the above perks and limitations for sure.