3D printing has become a craze among individuals from all parts of life. Users are willing to pay extra money for customized items. The technology offer freedom to design almost anything.
If you have something in mind, you can get it in reality through affordable 3D printing service. If you do not own a 3D printer or want to save yourself from the setup cost or your requirement is very limited, you can depend on 3D printing service centres.
These centres offer huge benefits. Alongside, you can get your items printed in different materials using various 3D printing technology without a need to own different 3D printers at a time.
On top of everything, by using the fast 3D printing service, you can get your work done easily in no time. All you need to do is upload the CAD file and let the company do the rest.
There are so many things that are possible when using a high-quality 3D printing service, however, you must assess all the pros and cons of using these services.
You must also consider the reasons for choosing a cheap 3D printing service over having your own 3D printer. All these would help you make an informed decision.
And, above all, you must know what are these 3D printing service centres and what all things they offer.
What Are 3D Printing Service Centre?
You must have gotten an idea of what these centres are and how they work. To put some more light on it, here is what they do. These companies help create designs into reality using 3D printers.
If you have any CAD design that you are looking forward to printing, you can approach these service centres. These centres offer prototyping as well as the creation of end products.
Industries like aerospace, medicine science, automobile, education and many others are using these centres for important jobs.
Because 3D printing offers huge benefits over conventional methods of manufacturing, these service centres have gained huge popularity.
In fact, there has been tremendous growth in the number of service centre offering 3D printing jobs. And, the number is expected to rise even higher.
One does not have to own a company for offering a 3D printing service centre. Individuals having the skill to operate 3D Printers and with craftmanship, are able to provide the services to others on a smaller scale.
Do You Need a 3D Printing Service Centre?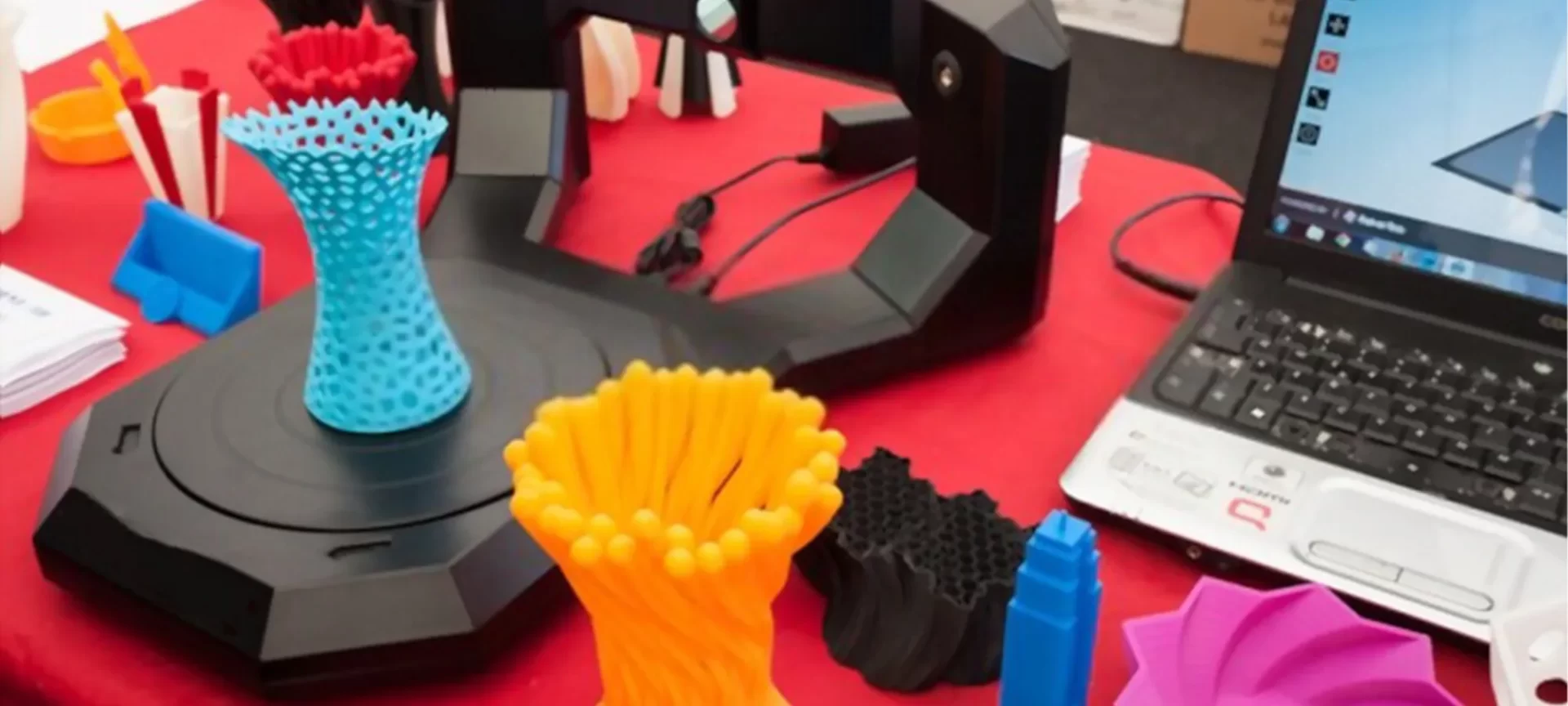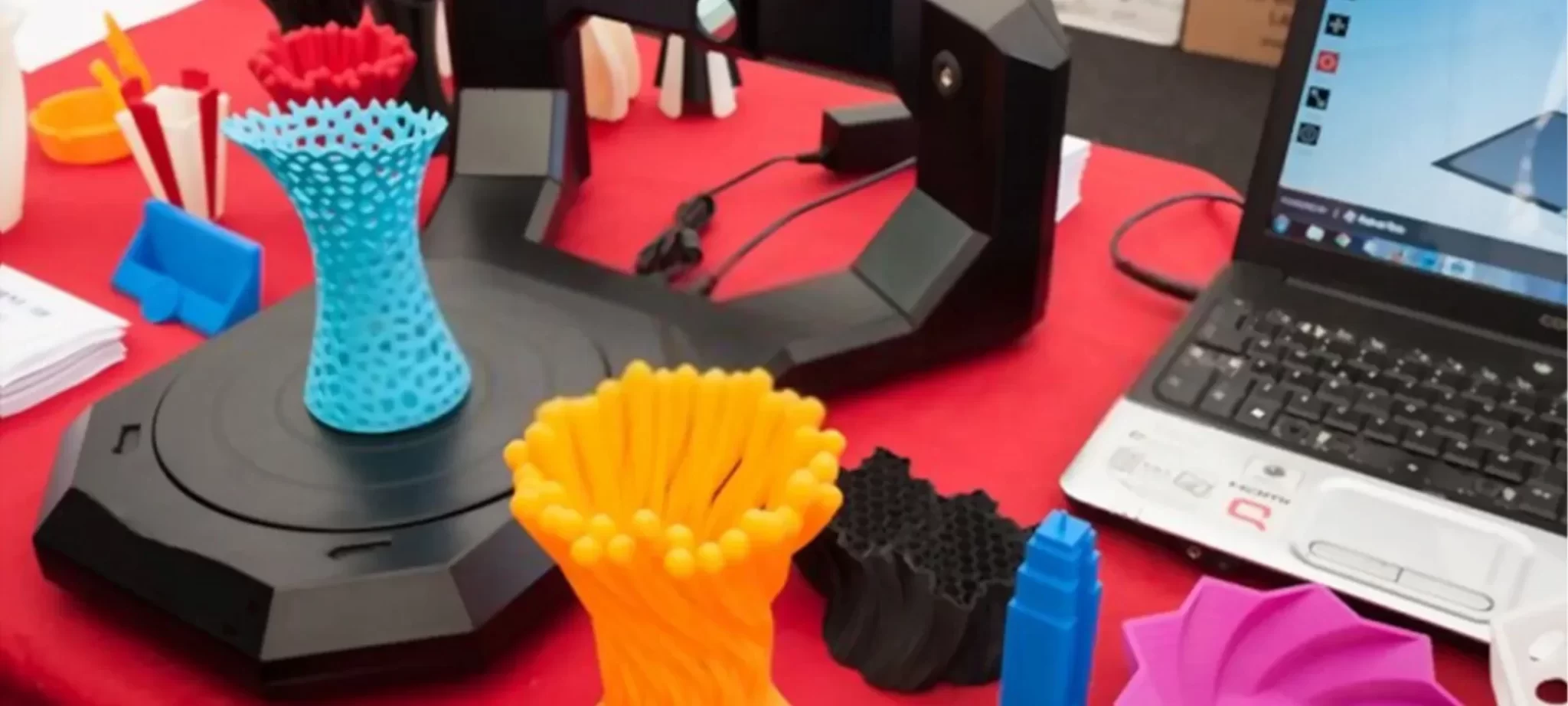 As you know that 3D printing can be used for various applications, even for tasks within your home. However, owning a 3D printer is costly and requires technical know-how to operate the machine.
Either you may choose to get one for yourself and learn the technology. Or, choose the easy way out. Seek help from an affordable 3D printing service centre.
There are many reasons for using 3D Printing service centres. Here are a few of the common ones.
Not Enough Budget: 3D printers are available for different ranges. However, if you need a printer for professional tasks, you cannot rely on the cheapest one. Moreover, maintaining a 3D printer also adds to the regular cost. If your work isn't too much and you need it once in a while, why to spend so much money? Although there are many plug-and-play machines available, your team would need some level of training to operate the same. If your budget and efforts are limited, it is better to opt for a 3D printing service centre. That would be a safer option.
Lack of Proper Skill: Let us imagine you have the budget to own and maintain a 3D printer. However, you are not technology savvy. This puts us back to square one. Either you need to learn how to work with these 3D printers or you may have to leave it to the experts. Again, the amount of work you take from your 3D printer would decide what would be a better option. If you do not use your 3D printer often, it is wise to opt for the 3D printing service centre. And, if you require regular work from 3D printers, it would not be practical to learn the technology and then buy the machine.
Need a Prototype: Prototypes are very crucial in illustrating the success of a project. Even when showcasing your work to the client, you may need a prototype to present the closer reality of the design. Either it's construction work or an automobile part, prototypes help stay on the same page with the designer and your expectations. Similarly, it helps sell your plan. Who does not like to see what the house would look like once the construction project is completed? All these things can certainly add success to your milestones. And, the easiest way to create a prototype is through 3D printing.
Just Need a Customized Item: Enough about the businesses. What if you are an individual and you want to get a customized item? In such a case, it is always better to go to the service centre instead of buying one. You can accomplish your job in a lesser budget that way. The demand for customized items is increasing, hence, the number of affordable 3D printing service centre too. So, it would be much cheaper to utilize one for your printing needs.
Want to Try Something New: There are businesses owning 3D printers also make use of these service centres. It may be surprising for some, however, there is a very justifying reason for it. What if you have an FDM printer and you wish to try the results from SLA 3D printer. Would you buy and finally decide that the prior was a better choice? Or, would you seek a completed design from a service centre and decide later if you need to invest or not. Even when trying a different material for the first time, one can consider these service centre instead of ordering the complete spool at a time and later to discard it.
These are just a few scenarios. There could be many other reasons for using the 3D printer service centre.
Benefits and Limitations of Using 3D Printer Service Centre
Every coin has two sides. And, this is no different. A 3D printing service centre is very much helpful in accomplishing different tasks. However, there are a few limitations as well. So, let us go through a few of the most usual benefits and limitations for a better understanding of what lies beyond.
Benefits
An Easy Start: For those, who have not worked with 3D printers before may find the technology too difficult to depend on. As it is well known, the technology is complex and has a very steep learning curve. It may scare a lot of beginners who are not yet ready to make complete utilization of the technology. However, 3D printing on demand makes things easier for beginners as well as for many experts too. Instead of going through all the hassle to get to the desired results, all you need to do is place the order and the work would be done.
Cost Saving: You may think why not get a budget printer investing once and make use of the machine for all the future works. However, this is not as it seems. The cost incurred at a service centre is much less than the investment you make while buying a 3D printer and covering the regular cost of material, energy consumption, maintenance, management, and lot other. However, if your work with 3D printers is huge and you would be using it all year long continuously, you can always opt to own a 3D printer inhouse.
Freedom of Choice for Material and Technology: As you know that there are various 3D printing technologies as well as materials that you can try and use for your tasks. However, with an in-house 3D printer, you are limited to a few options, unless you own a warehouse with a wide array of different types of 3D printers. Hence, using a 3D printing service offer better exposure to limitless choices. You can print in PLA as well as resin without needing to own two different 3D Printers.
Best Quality Every Time: When we work with our 3D printers and aren't happy with the final part, the cost of failed print is on us. However, when using a 3D printing service centre, we do not have to count the number of times one printed to get to the desired result. Moreover, the service centres are run by experts who know every inch of the technology better than most of the users. Hence, you can expect them to get what you need without any flaw.
It is Quicker: These service centres offer a quick turnaround time. With vast years of experience and having worked with tons of designs, these companies know their way out of the most complex designs as well. Hence, without getting into failed attempts, your item is delivered on time. And, they do have different 3D printers based on different technologies to help get you the desired results.
Without any doubt, the number of benefits is high. However, we must not overlook a few of the limitations of on-demand printing.
Limitations
It is Expensive: When seeking a 3D printing service, you must keep in mind that the cost for a customized design would be higher. Even for a small part, especially when printed in metal and other expensive materials, you may have to pay a lot. However, it would still be cheaper than the thousands of dollars you pay for buying a 3D Printer that provides metal prints.
Prototyping take more Time: Prototypes are test parts. This means that one may have to make several changes to the design before reaching to the final one. In case you are using service centres, you must wait for the shipment of these parts every time a change is requested in addition to the time of production intimated.
May not Meet Standards: 3D printing service centres may not provide you with parts that are. For example, ISO or any other standard. If you are looking forward to selling those parts to your clients, you may have to look for the choices that do provide certified parts.
So, before deciding what to choose, think twice about the benefits and limitations of using an affordable 3D printing service centre. The decision would completely depend on your specific use cases, expectations and requirements.
List of Affordable 3D Printing Service Centres
3D printing started in the 1980s and has evolved to become one of the most viable manufacturing processes in use.
The technology has successfully challenged conventional methods at various fronts.
Either it's produced in small batches, or building functional prototyping, 3D printing has made these processes faster and easier to accomplish.
That is the reason why a number of 3D printing services are available these days and it is increasing.
Shapeways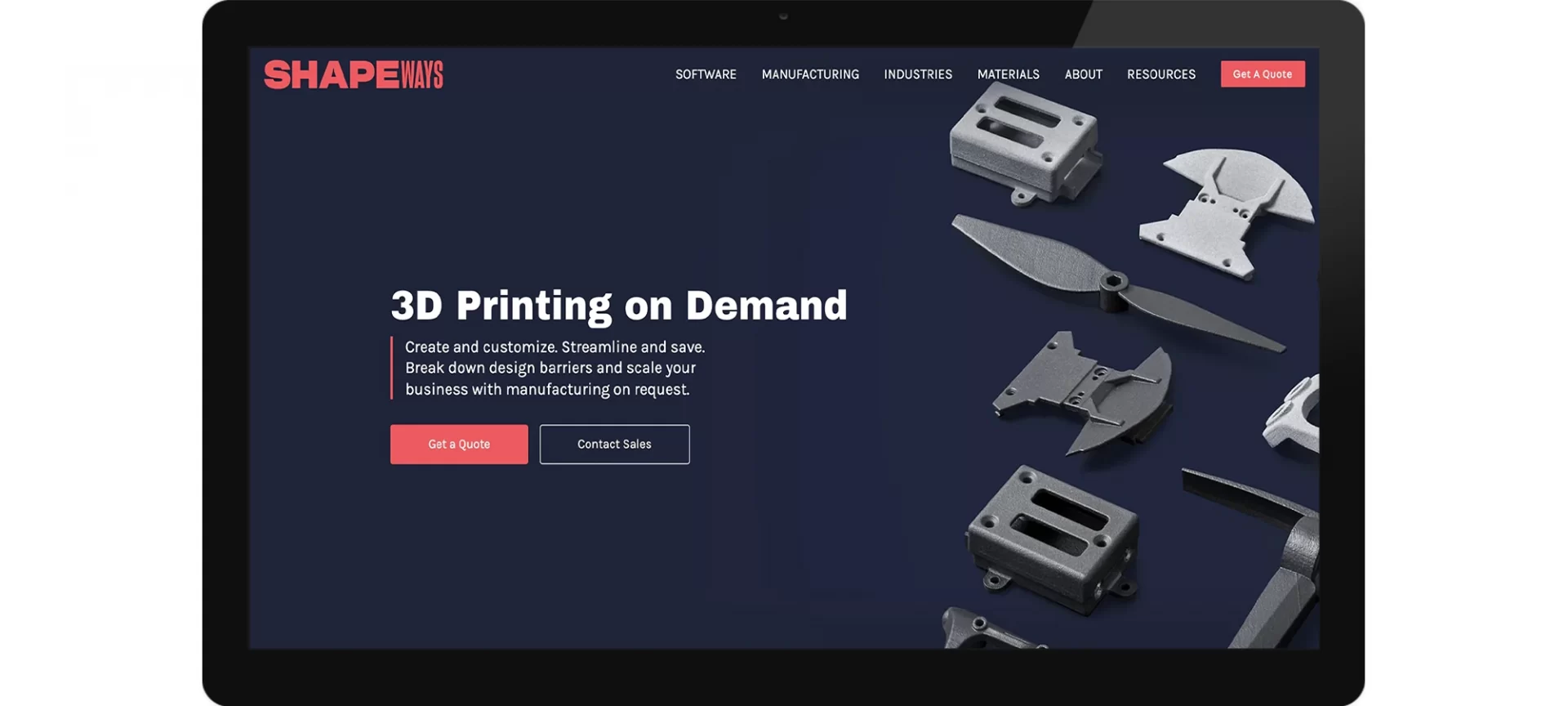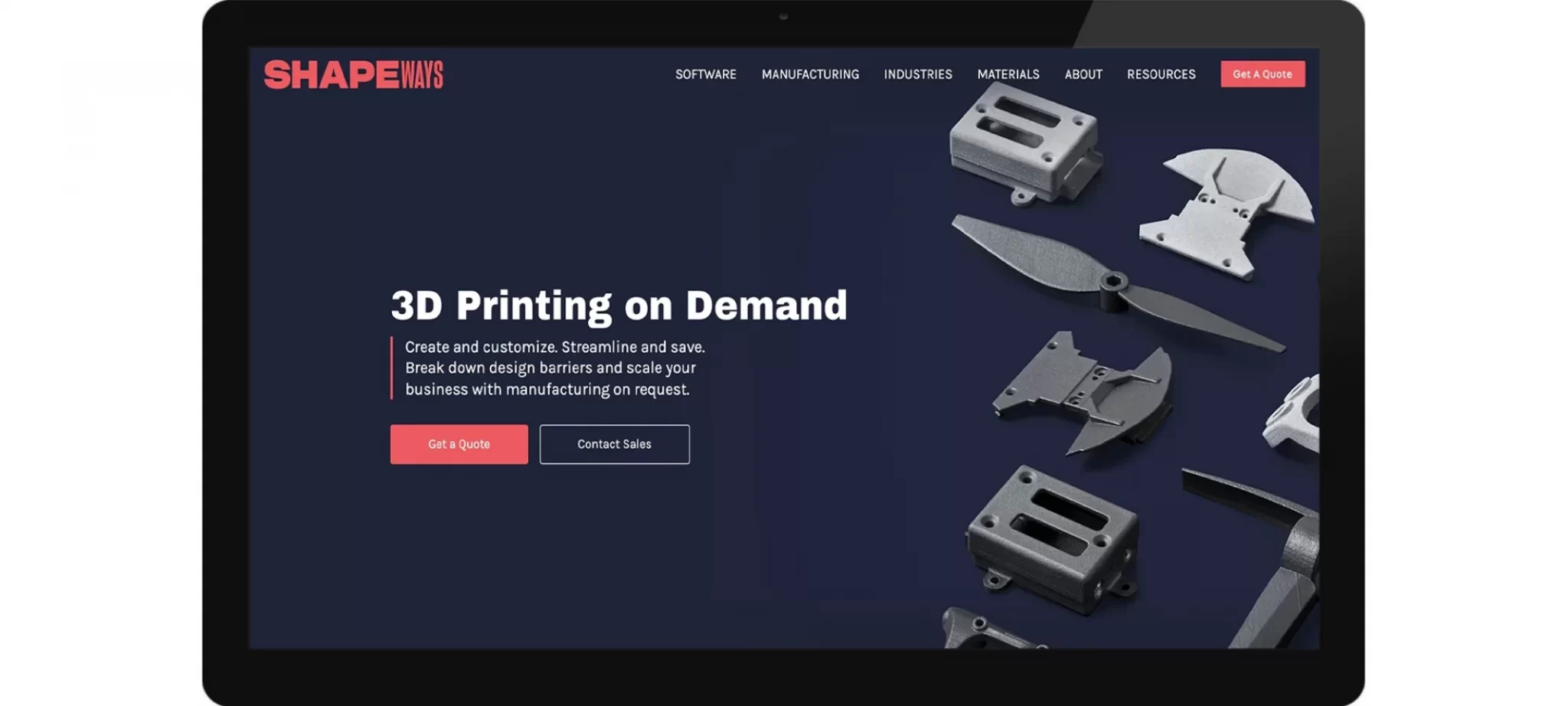 Definitely one of the world's leading affordable 3D printing service. Shapeways are well known among the 3D printing communities for its array of choices it provides.
Shapeways isn't just a 3D Printing service centre, however, offer one more service to its customers. It does let customers choose the designs, customize them while it prints the same.
It also allows customers to add their designs to the Shapeways database. Designers can utilize this platform for showcasing their models and even selling them for good money in return.
The best part is that the company also helps businesses meet the standards of prototyping needs. One can choose the company for printing functional prototypes making use of industrial-grade 3D printers.
The company supports different file formats including Collada, STL, OBJ, X3D(B), VRML2 and others. You can get your prints done in a variety of materials as well.
Nylon (SLS/MJF), Resin, TPU (SLS), PA 11, PA 12-GB (SLS/MJF), Aluminium, Plated Metal, Brass, Gold, Bronze, are to name a few. Moreover, it ships worldwide. Hence, making itself highly accessible to any part of the globe.
By allowing the bank payments, credit card and PayPal payments, Shapeways makes it obvious that it wants to cover as much customer base as possible.
Sculpteo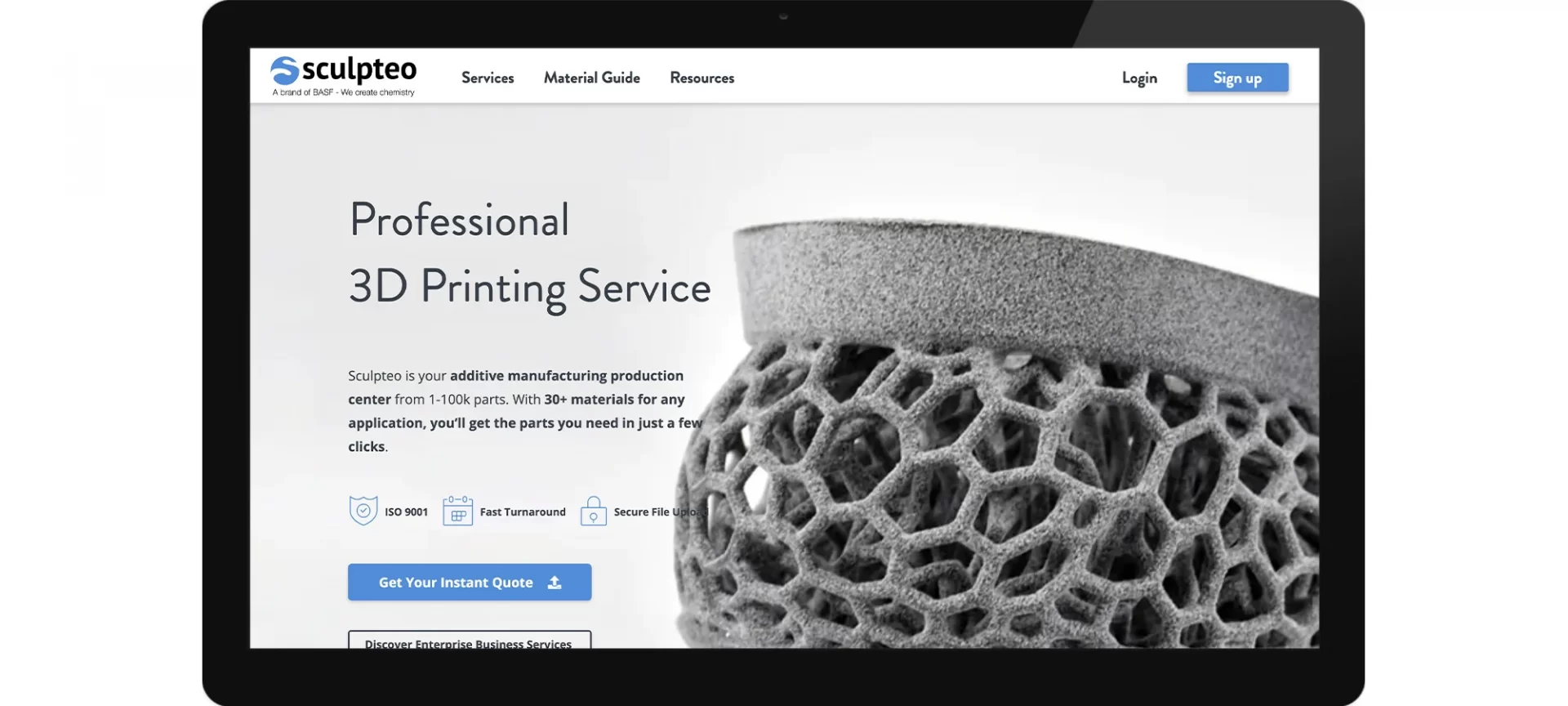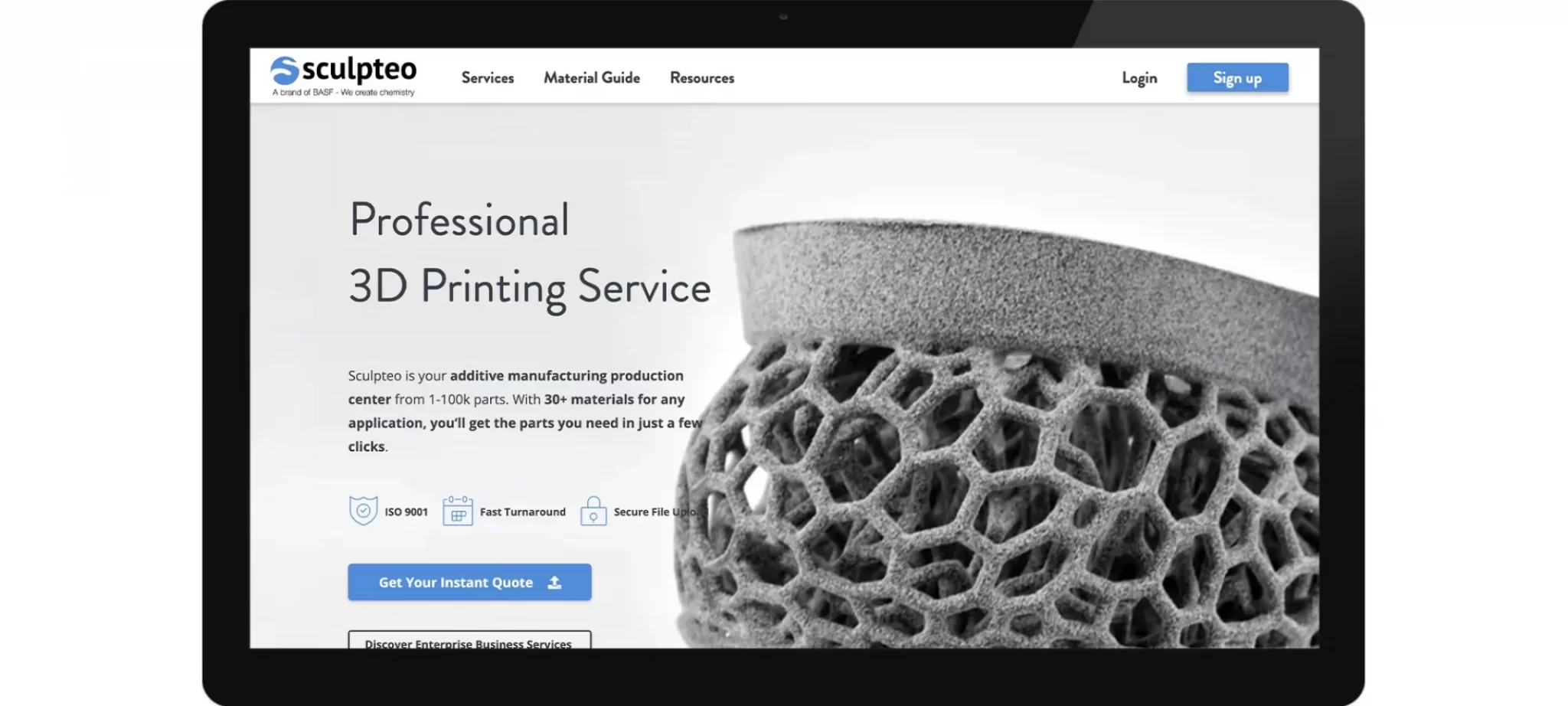 Similar to the Shapeways, Sculpteo also offers two services to its customers. It prints on-demand as well as it helps designers open their own storefront for selling the 3D models. One can upload their models on Sculpteo and sell them for the desired profit.
The company prints with different materials. So, one can choose between a variety of available options. Nylon, PA12 Carbon, TPU, PEBA, Alumide, Resin, Bronze, Silver and many others.
The freedom to choose among different file formats is also one of the major edges that the company offers. One can use OBJ, STL, IAM, 3DM, ASE and a lot of other formats for getting the prints completed in their favourite material.
Companies can even choose the service for small batch production as well as prototyping. You can get help from many free and paid online tools available such as plus optimization and others to avail the best results from your prints.
The company offers its services worldwide, hence, covering almost every country. The awesome results and amazing support from the team of Sculpteo make this company very desirable among the 3D printing lovers.
You can get the most complex designs done with precision using Sculpteo services. And, the website offers a variety of 3D designs to choose from. You would be amazed to see the mix of different taste and expertise when browsing through the website of Sculpteo.
3D Systems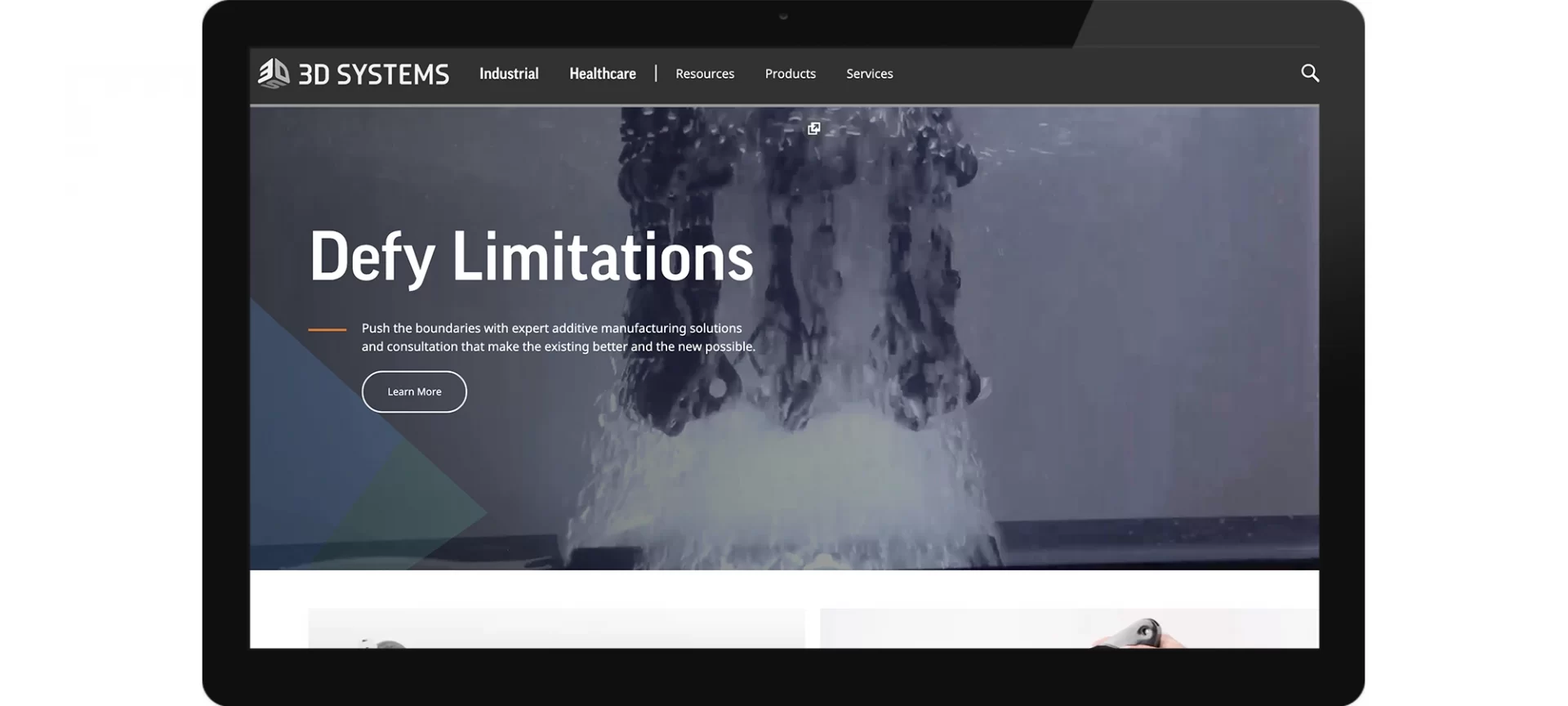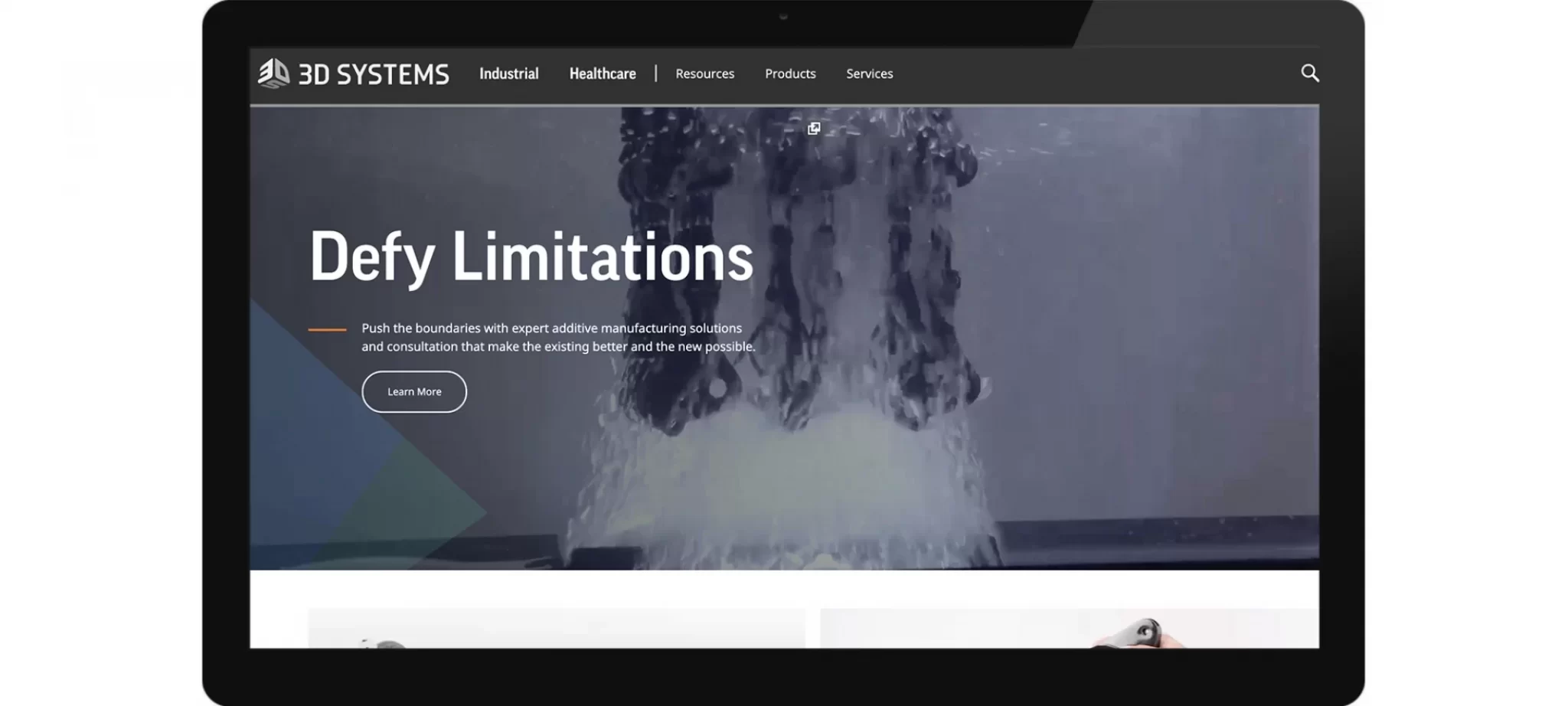 3D Systems is a name that is unforgettable among the 3D printing community. The company happens to be the developers of additive manufacturing technologies.
Since decades, 3D systems have ruled the space of 3D printing with its unrivalled expertise and experience.
Apart from being a leading manufacturer of expensive and industrial-grade 3D printers, the company also offers print on demand through its manufacturing services called 3D printing on demand.
The company excels at producing functional parts in less than 24 hours. It also offers a detailed design guide for users to understand what else is needed to make the design perfect and complete.
The company is available to the users around the globe and is very particular about paying attention to the tiniest details of the design. Hence, helping users realize the best possible output through 3D printing technology.
It works on different file formats and offers a wide range of material selection. The best 3D printing service, yet affordable and very reliable. From prototyping to high-end applications, the company offers huge benefits to those making use of its services.
3D Hubs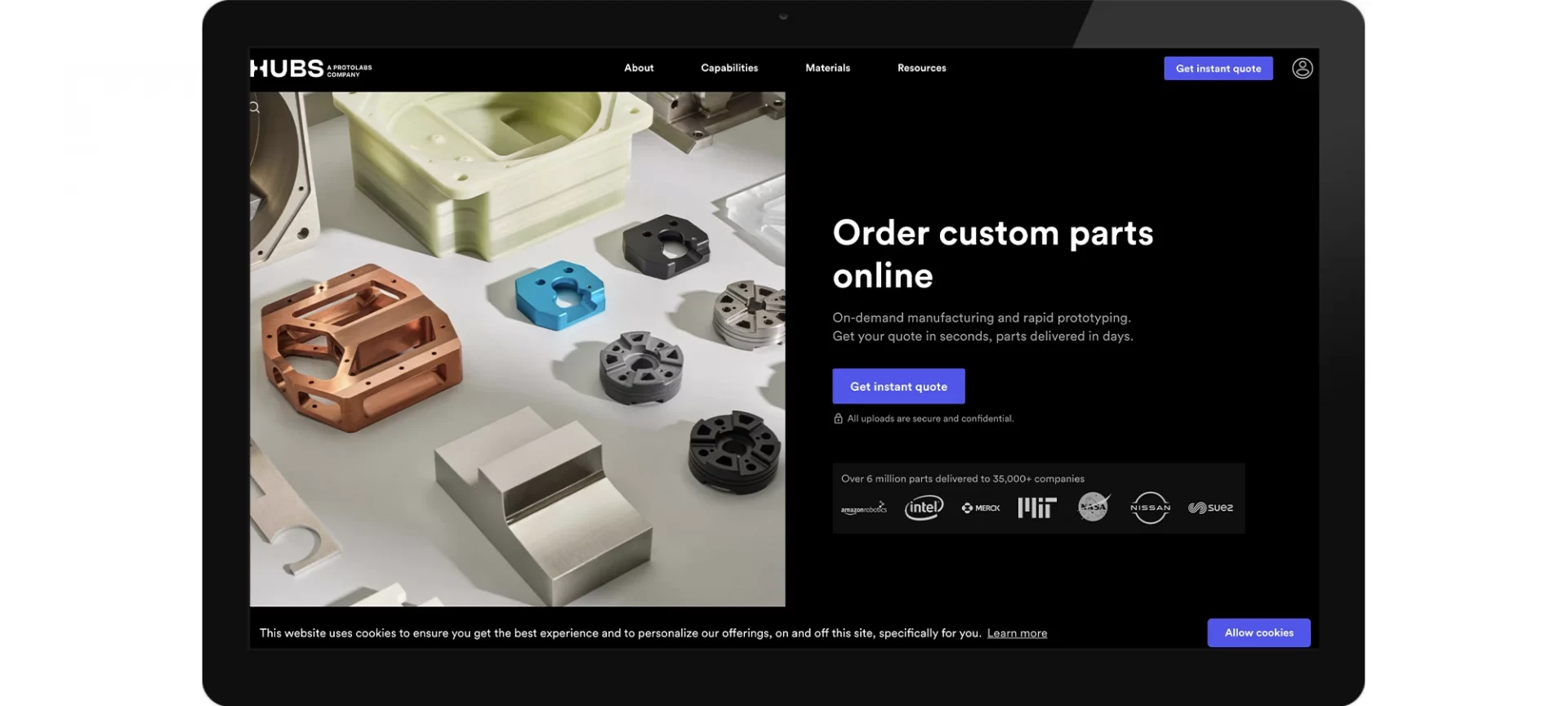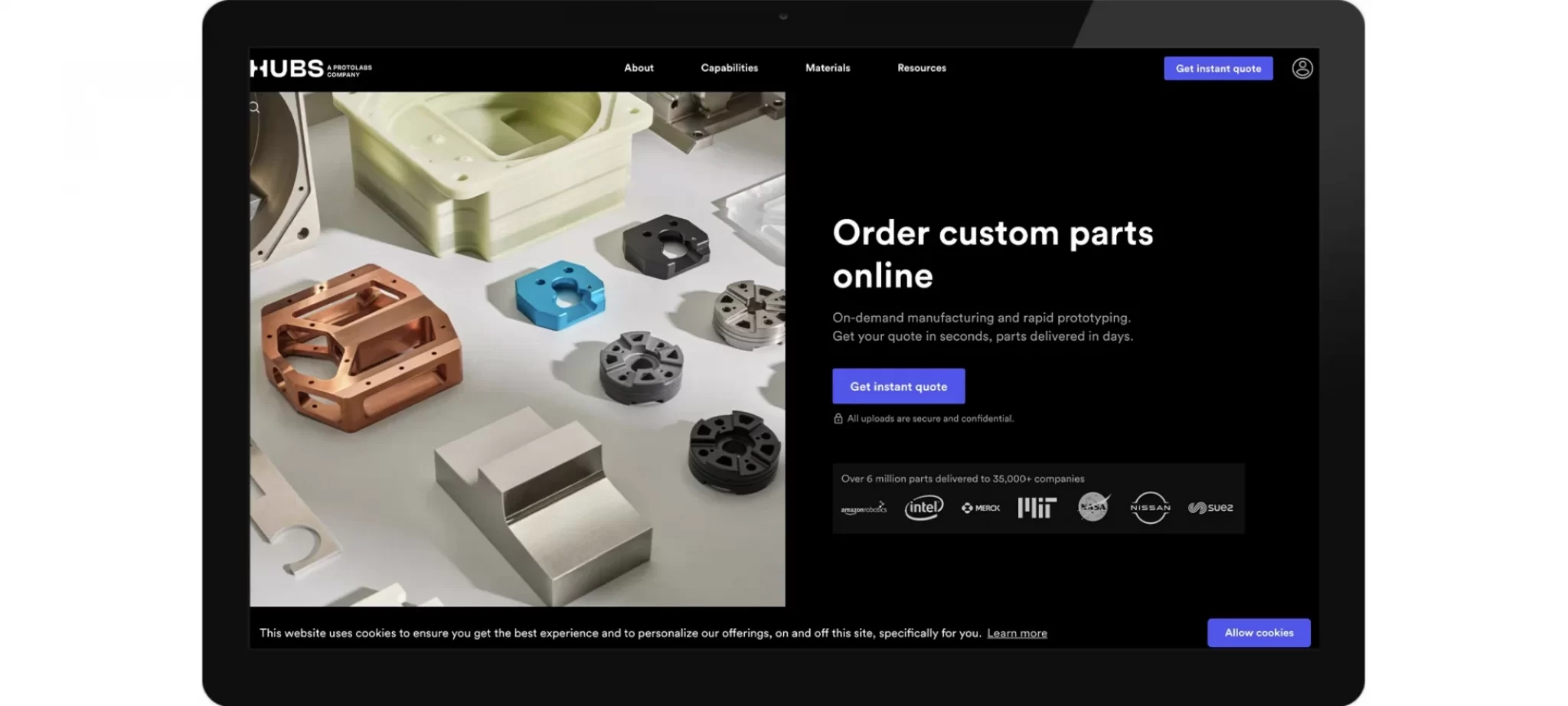 Based out of the Netherlands, the company started by offering services to the locals who were enthusiasts about 3D printing and about the benefits that the technology entails.
However, in a short span, 3D Hubs has grown to be a part of a huge community. Today, one can count on various services that the company provides.
From manufacturing processes to helping professionals with suggestions for achieving optimum results, 3D Hubs has come a long way since its inception.
An easy to navigate website that gives you an entire cost assessment based on the material and technology used, depending on the location of delivery. The website also helps with the estimated time of delivery.
There is a lot of benefits when using this company for 3D printing services. It provides its services worldwide and is excellent in working with different file formats as well as a variety of material choices. It also offers multiple payment methods to help make the entire order processing easy and convenient.
The average turnaround time is 2 days. The good news is that most of the tasks are completed within 24 hours. Making the service faster than most of the printing centres.
The website claims for providing instant pricing based on the requirement and assists users in taking the final decision right away. With great quality and assorted choices of 3D printers and the technologies associated with them, the company can accomplish almost any task with great results.
MakeXYZ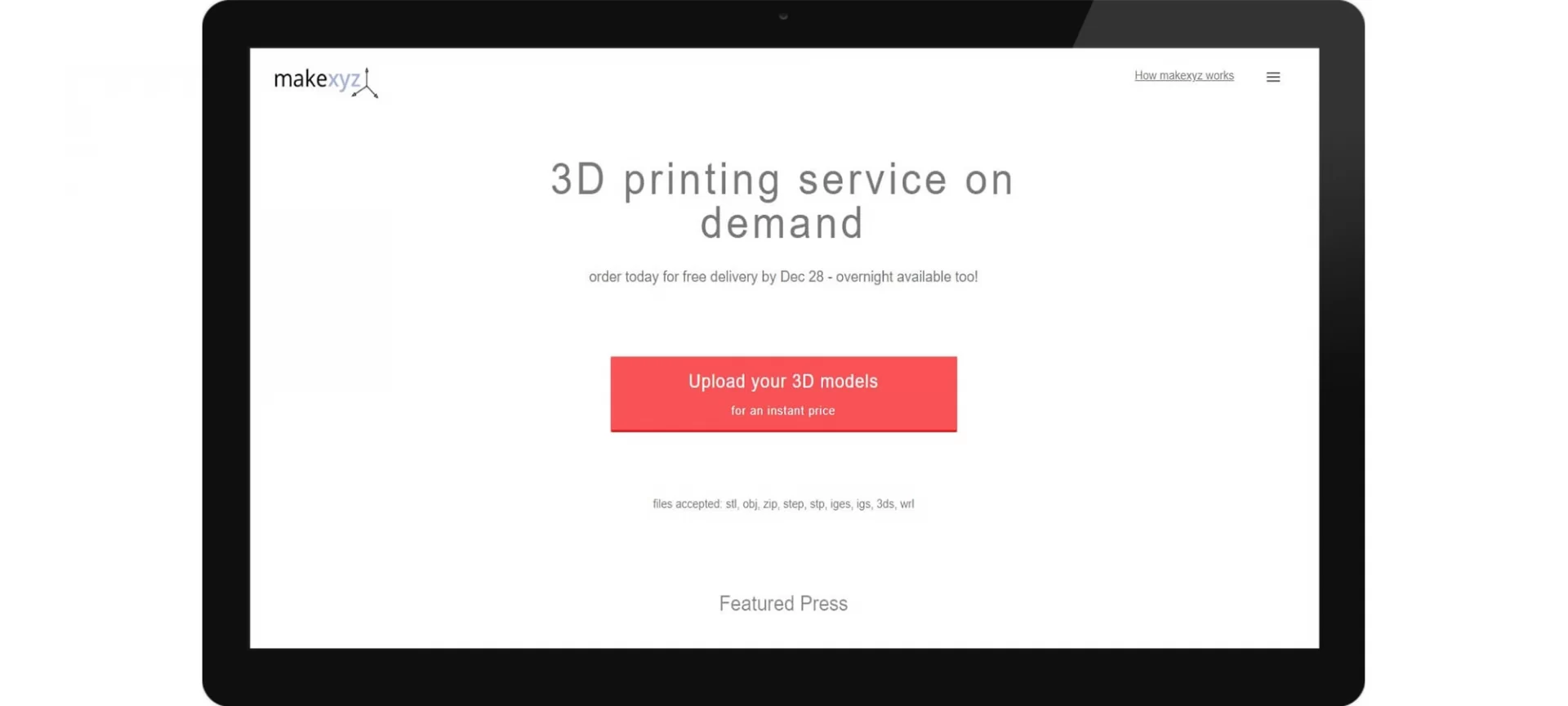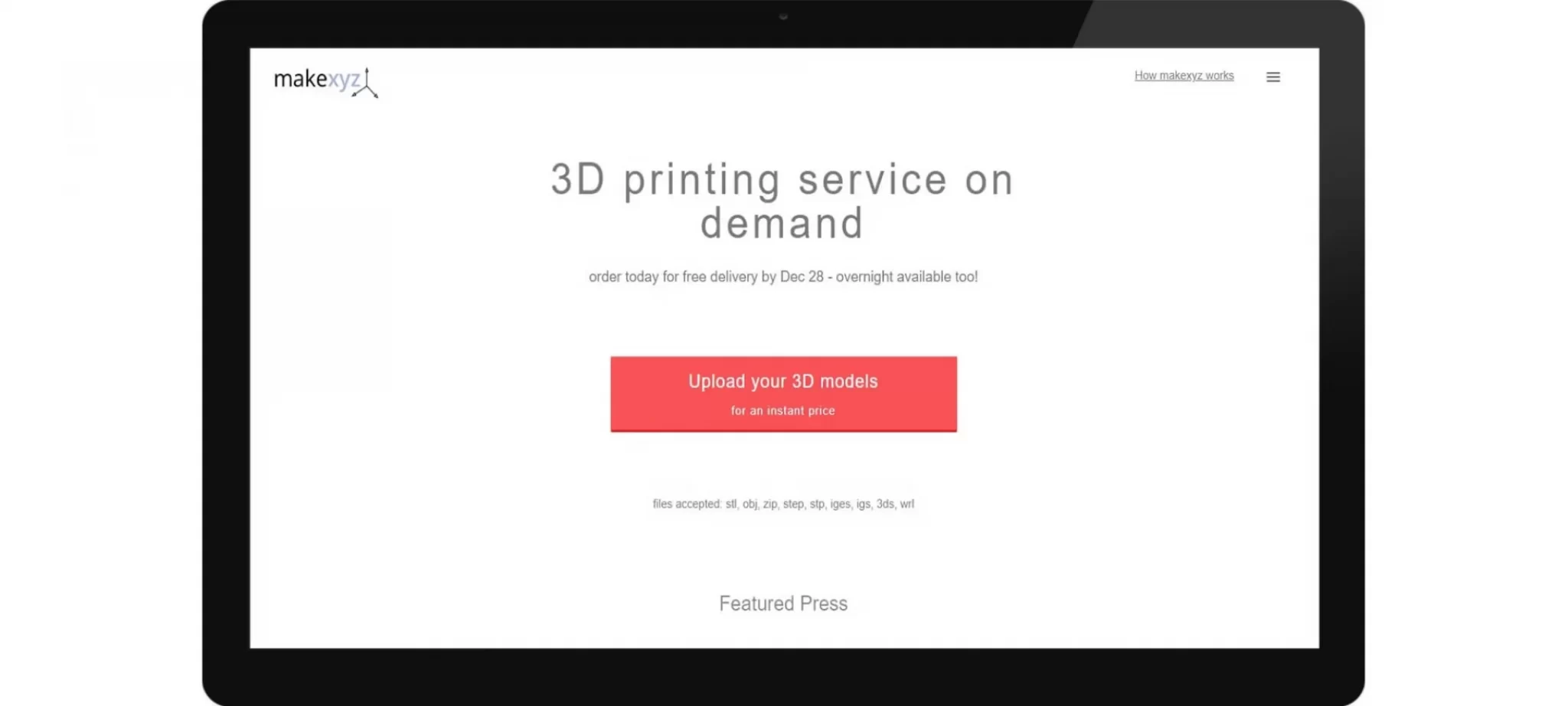 MakeXYZ is a company from the USA that caters to almost everything related to 3D printing services. The company aims at helping users find the design that they want to print and get that printed with great results.
The company has a wide range of technology offering for its customers. One can choose between FDM, SLS, SLA and Polyjet when seeking printing services from MakeXYZ.
Talking about the file formats that it accepts, you would be awed by the versatility it exhibits. One can submit STL, ZIP, OBJ, Step, STP, 3DS, IGES, IGS, as well as WRL.
Isn't that a lot of choice for a user to opt from? It sure is. The offering does not end here. One can also opt between different materials for getting the item fabricated by MakeXYZ.
Materials like ABS, PLA, Wood, Paper, Nylon, Medical-plastic, sandstone, resins, ceramic and many others are available for printing.
The website of MakeXYZ offers its users various options to avail the service. If you do not want any hassle, you can let the manager of the company handle the entire workflow for you.
Once you have uploaded the 3D file, the website will take care of every step including logistics. However, if you wish to connect with the 3D printer directly, you can do that too.
To do so, you have to choose "Find 3D Printers" and the list will be populated with the details like a printer's name, location, experience etc. This may help you get the job done faster.
i.Materialise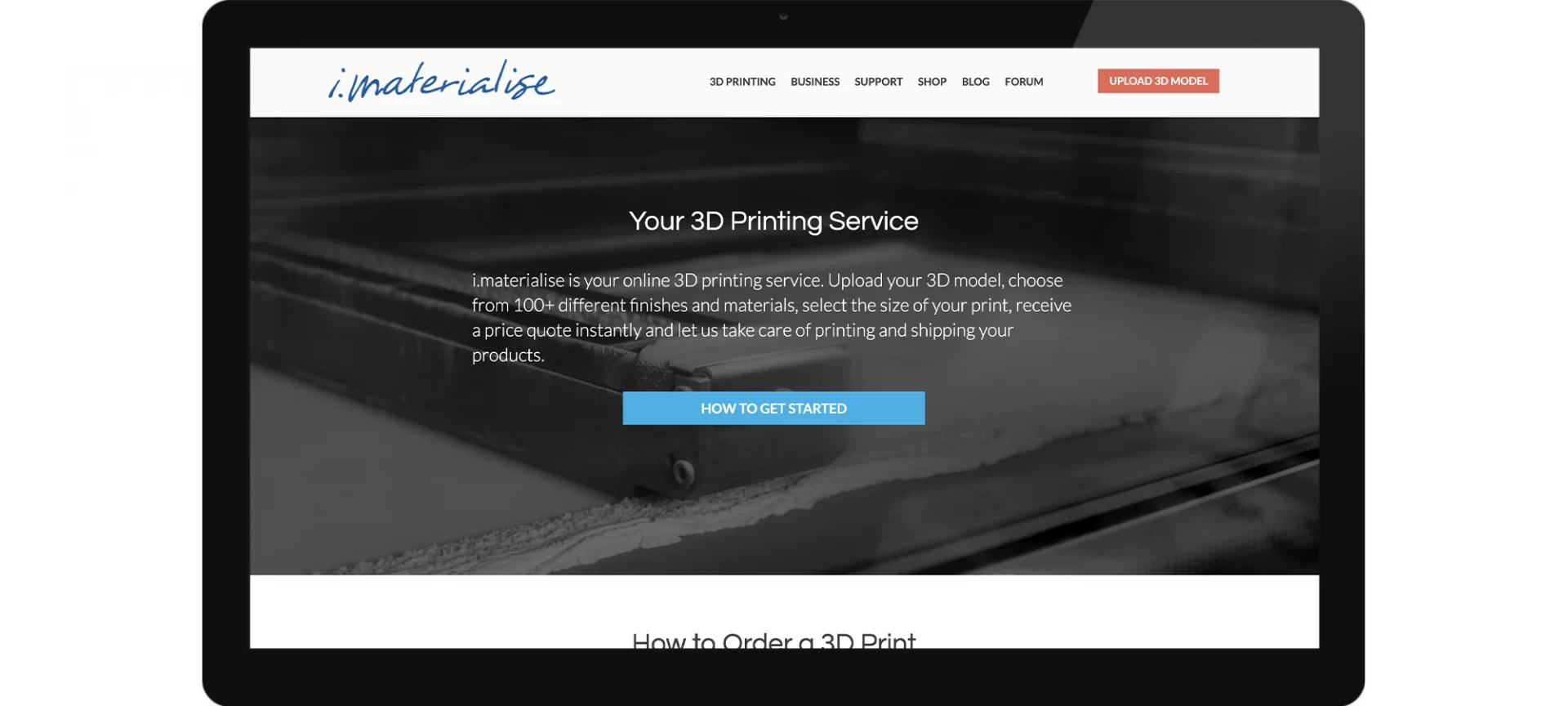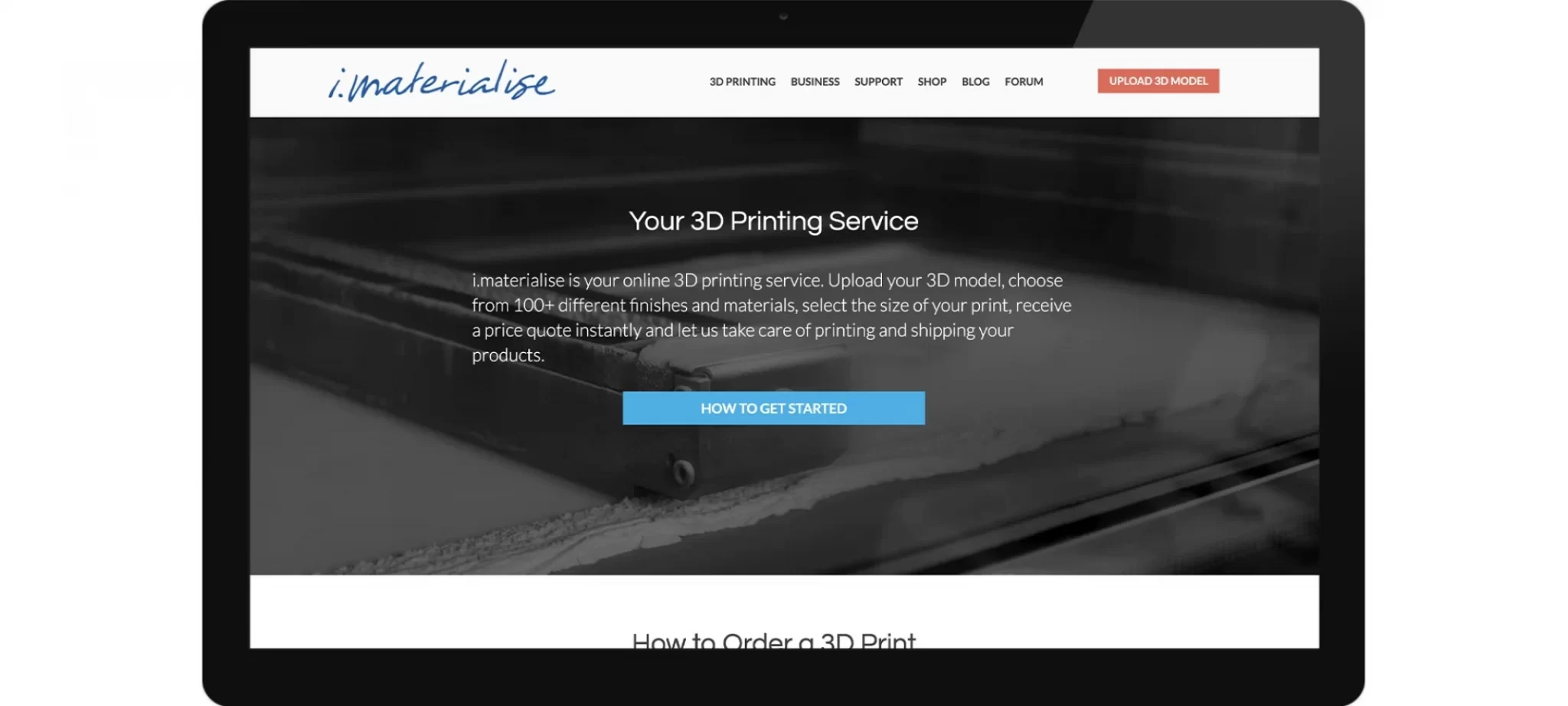 The options at i.Materialise are immense. From the vast pool of materials to more than 100 different possible colour combination, one can achieve almost anything with the help of this 3D printing service.
The company is open for individuals and the general public as well as enterprises. The company offers prototyping as well as various design realisations.
The website also offers designers a platform to showcase their creativity, very similar to Sculpteo and Shapeways. The users can choose the designs of these experts and use the i.Materialise service centre to complete the print with the desired resolution and selection of material.
With many things under its hood. The company offers services to almost every part of the world. The passion to excel among the competitors within a similar niche has made this company go a step ahead in terms of excellent service than most of the players.
With so many different file format compatibility, i.Materialise helps users have more freedom of choice and versatility. Users able to pay through PayPal and credit card can access the service of this company.
Not just that, the website also offers a section known as 'Hire a 3D Designer'. This option is for those who do not know anything about 3D Printing or designing and wish to customize designs. The entire workflow is also simple.
You can place an order and check the pricing and other details right away. You will get to know a lot of great features about this website after you start using it. Some of the extra features that the company provides are gold plating, dyeing and polishing.
Stratasys Direct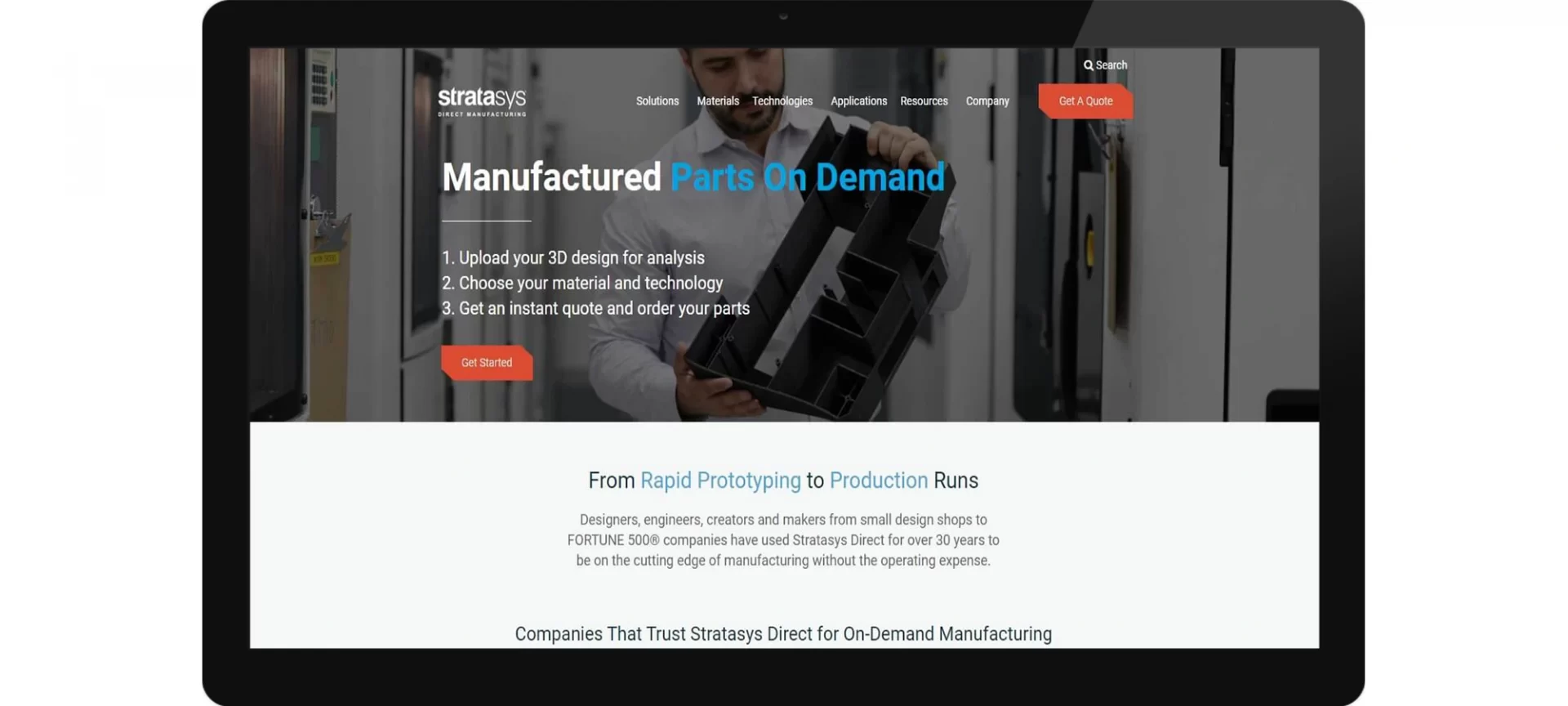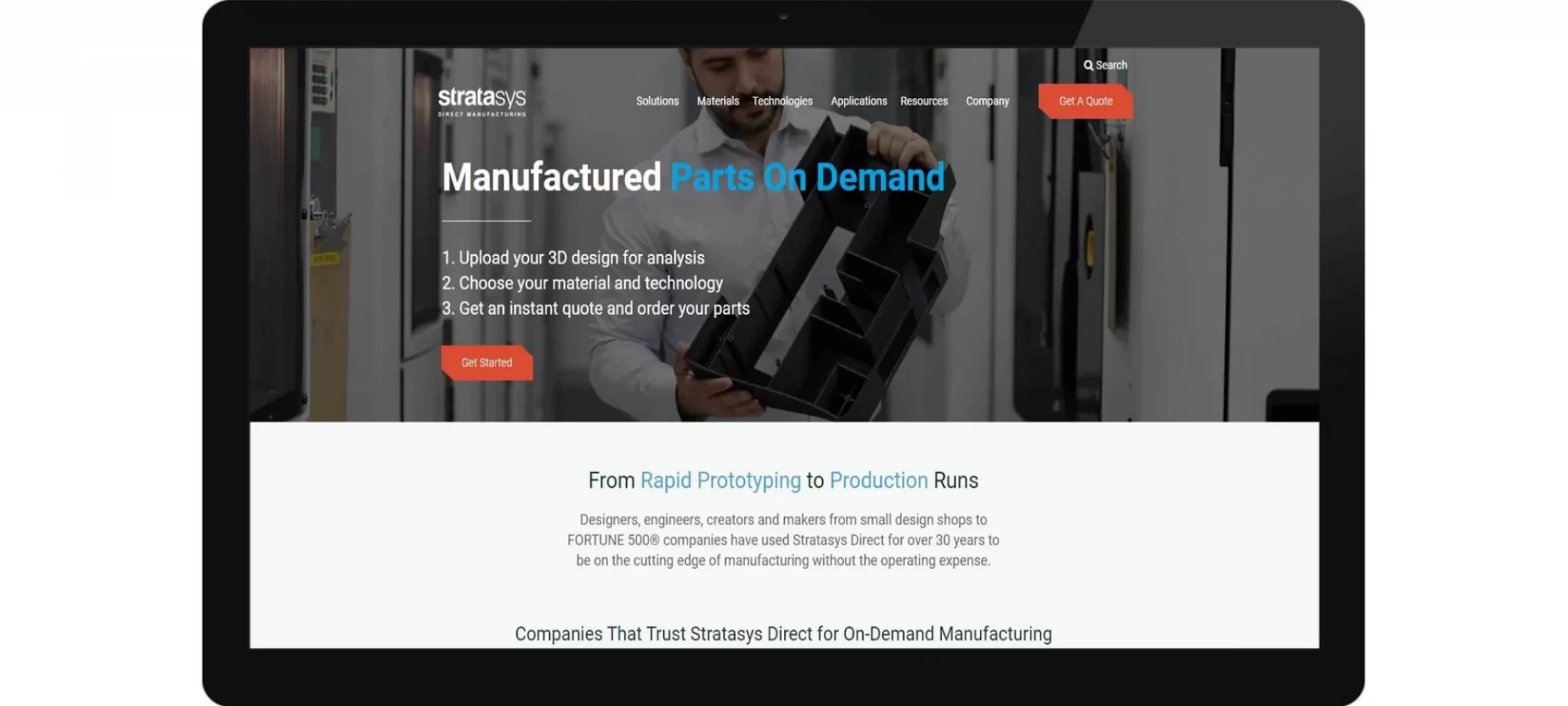 You have already heard about Stratasys being one of the leading manufacturers of 3D Printers. However, not many know that the company is also involved in 3D printing services.
Helping users avail affordable 3D printing service, Stratasys Direct is focused on bringing the technology closer to the public.
With provision to choose from the wide range of materials including but not limited to ABS, PLA, Nylon, Resin, Monel, Steel, Aluminium, PEKK and many others, Stratasys Direct happens to be among the top choices.
This company seeks to help professionals engaged in industries like engineering, medicine, and crucial niches in realizing the best 3D Printed items. The website is easy to use and very user-friendly.
It also offers an online quoting page which creates and edits designs based on the various printing method, finishing required, the material used and desired surface treatment.
The company is very clear about its goals and ensures that every customer leaves satisfied when using the 3D printing service.
TreatStock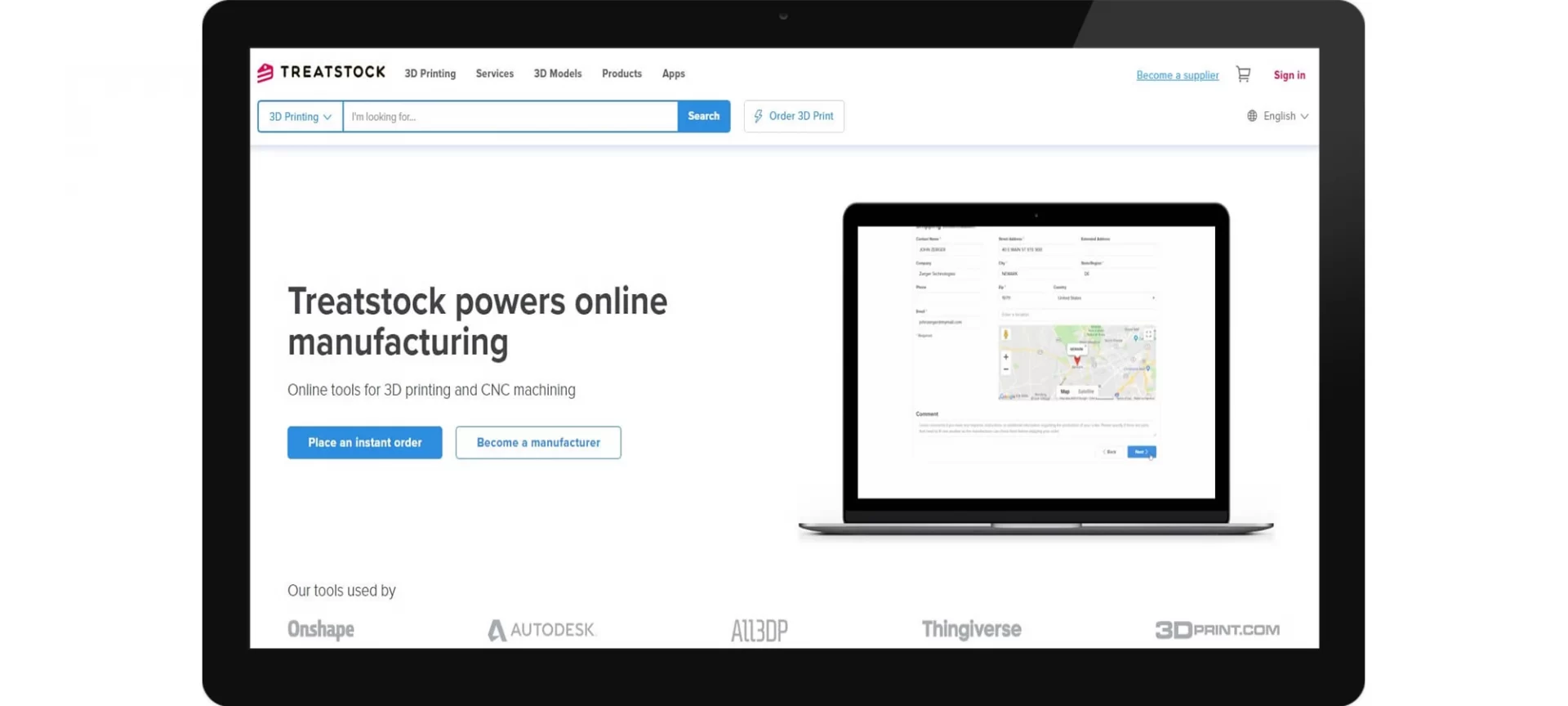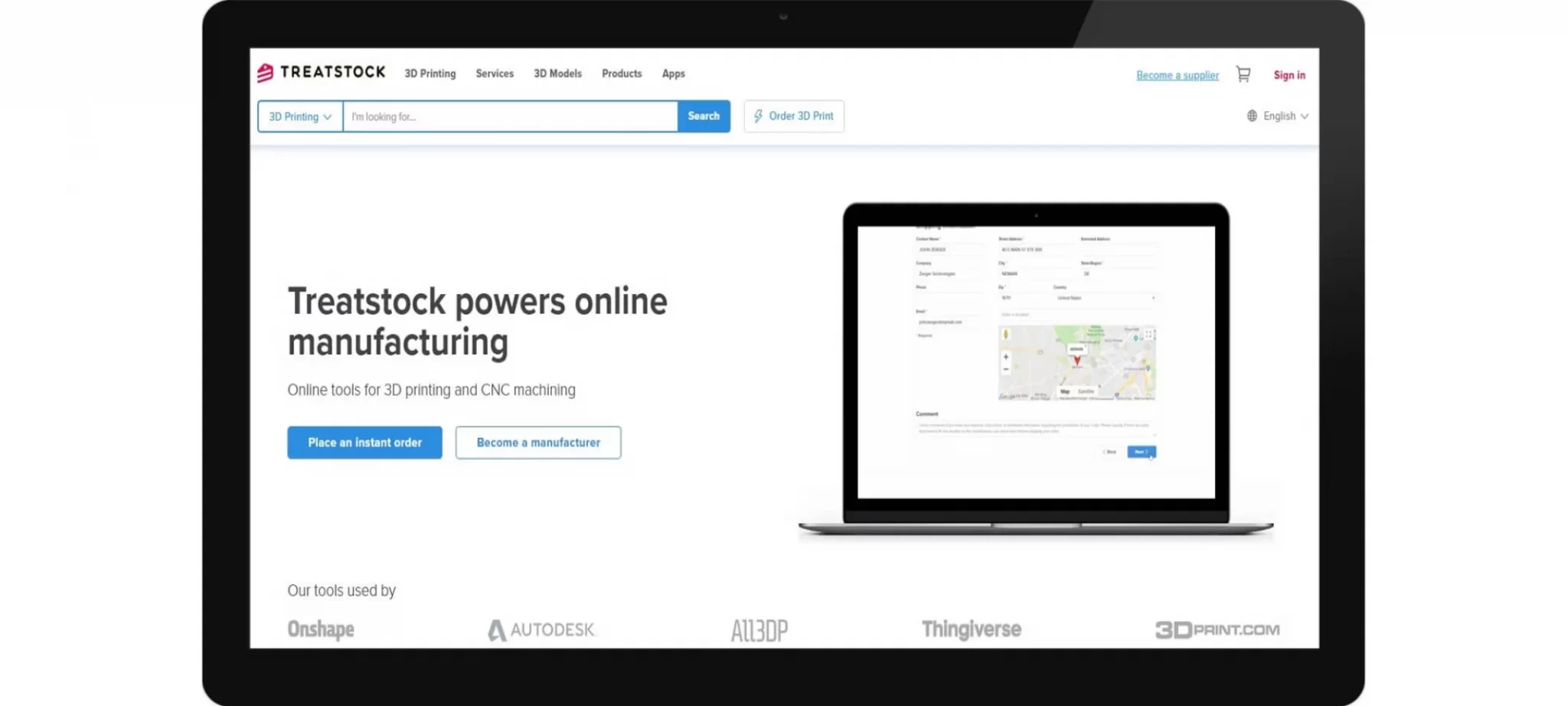 Not everyone knows that Treatstock is very impressive in terms of matching the best service provider around the globe for a specific requirement.
The website filters the nuisance based on your search criteria and connects you with the most suitable 3D Printing service offeror. It is a bundle of 3D printing services that can be found around the globe.
The website is very easy to navigate through and one can easily populate the quote system depending on the key criteria such as product application, international shipping, and others.
The website also offers a wide selection of the 3D model. Through Treatstock, designers and artists can start their own storefront and add to the quality of the website. Customers can purchase as well as place the orders for 3D prints through the common platform.
Taking into consideration the challenges faced by those visually impaired, the website boasts various apps for creating braille labels and further making it simpler for everyone to take advantage of the most revolutionary technology of all.
FacFox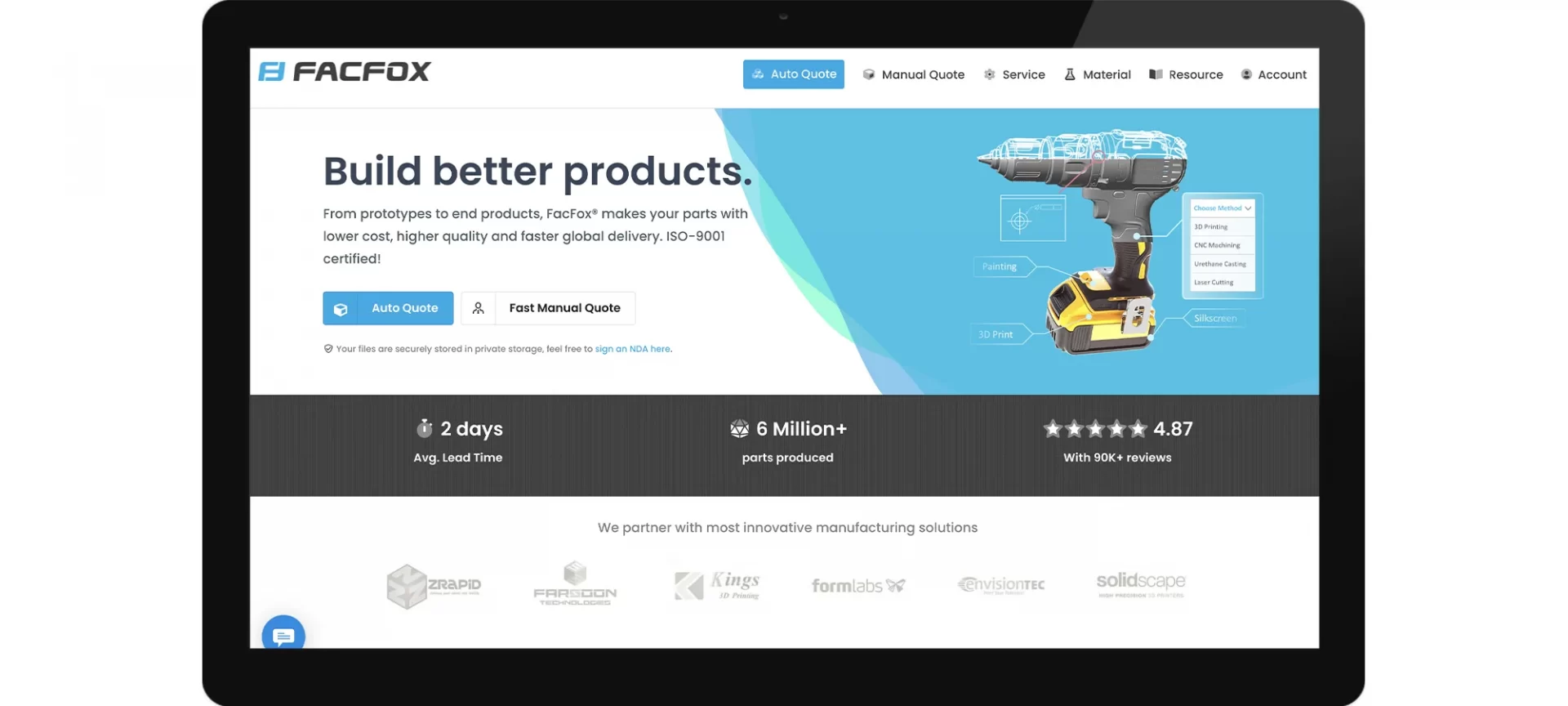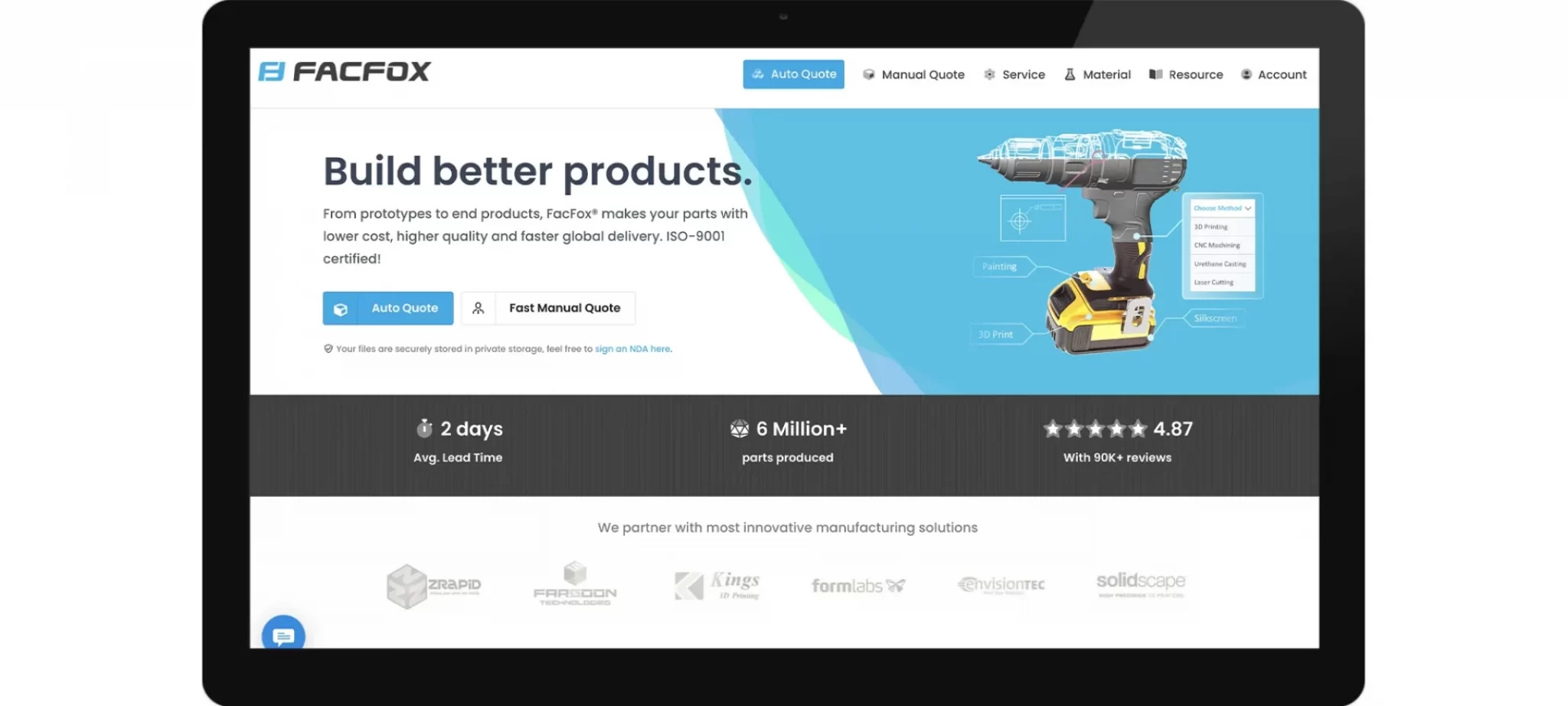 FacFox is one of the leading service providers in China that makes 3D printing accessible to the general public as well as industries. You can make use of the company for various tasks. It caters to industries like architecture, retail, design, medical and others.
They offer a user-friendly interface for its users to make the process simpler as much as possible. One can upload images and models quickly. These models are right away checked for the compatibility for printing.
If not compatible, these are repaired automatically before the payment is completed. Through FacFox website, one can even stream the live progress of the print projects. Being able to serve a huge number of users around the world, FacFox has matured to become one of the popular choices for 3D Printing services.
Protolabs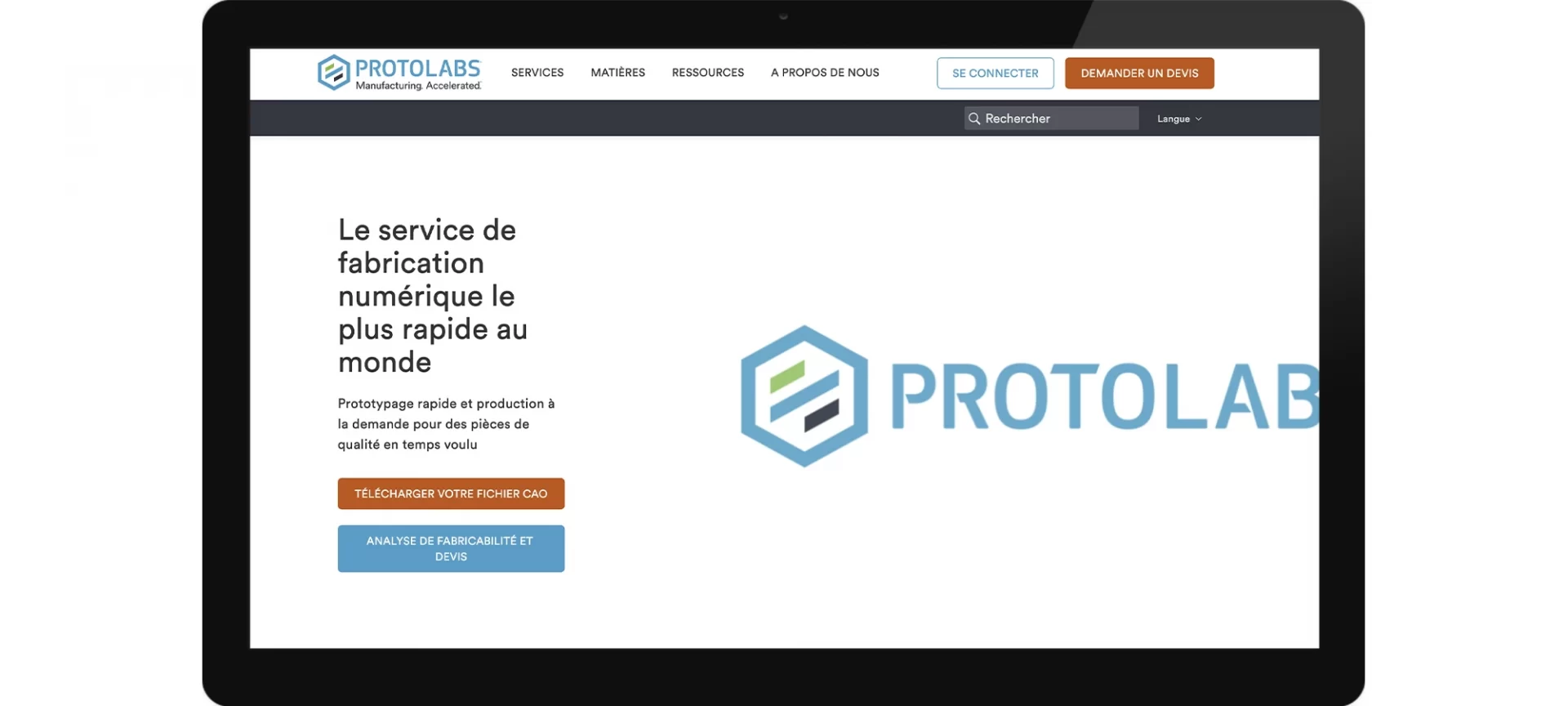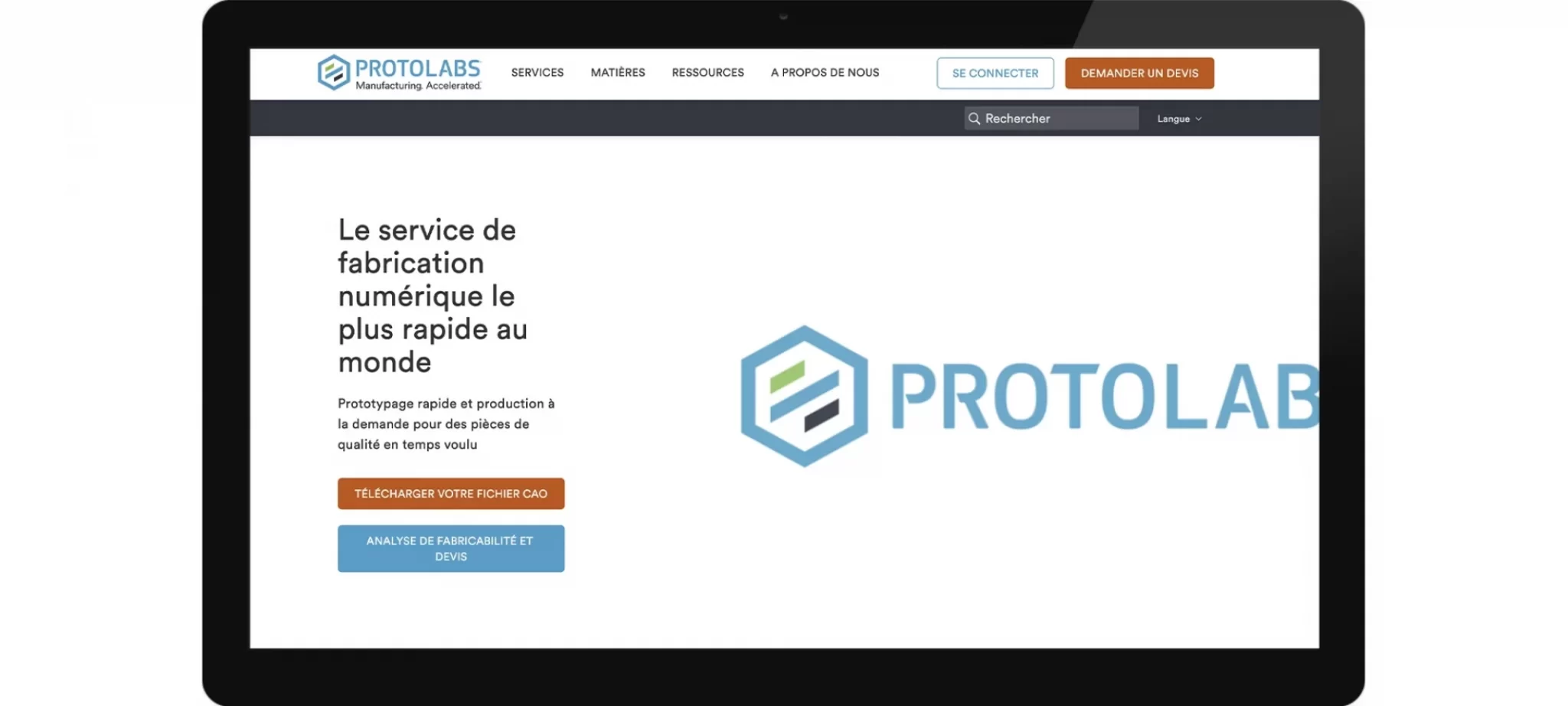 Protolabs is a UK based company and has been around since 1999. The company used to be a software platform used for automating the complete workflow designed for the manufacturing of parts through injection moulding.
However, the company has grown to include a wide range of packages for its users. Apart from the original injection moulding services, the company has now gotten into CNC machining as well as 3D printing services.
One can accomplish tasks such as prototyping and small scale productions using the services of this company. The company has proved to be a progressive alternative and would continue to be one in the future as well.
The Conclusion
If you are looking for answers to the questions like 'where to get my designs printed from' or 'which service centre to choose for a quick and affordable service' and many similar ones, you must look around.
There are so many options that you would never feel a scarcity for choices. The technology is growing fast and the number of service centres is already at surge.
3D printing offers huge benefits to individuals as well as industries. However, not everyone can make use of these printers or avail these under their budget.
But that only makes the necessity for an increased number of service centre even stronger. Users from around the world rely on these service centres for accomplishing designs that are impossible otherwise.
Creativity cannot be sufficed by anything less than 3D printing. It offers users capabilities to make impossible, possible. And, making it reach end-users would only help in making the 3D printing community stronger.
The lot of advantages that the technology offer must reach to every possible individual. And, the affordable 3D printing service has helped realize that goal.
With the reduced cost of getting 3D delivered at homes, a greater number of users are participating in making the most of the 3D printing technology. And, this trend is only going to spike in the coming future.