All

Favorite

Popular

Most rated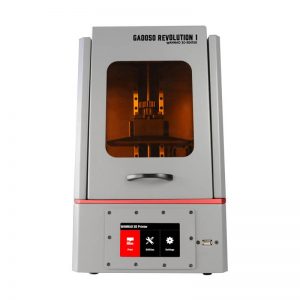 PROS:
Enlarged building chamber.
Available at an affordable price.
Printing accuracy is very high on the entire three axes.
Touch screen display for easy interaction.
Proprietary software.
New Unifortrix technology.
CONS:
The printer requires manual calibration before you start printing over it which demands effort and time.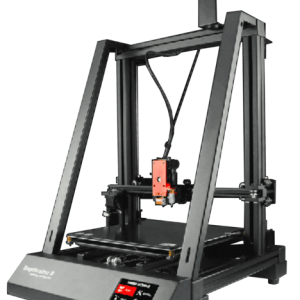 PROS:
Unique MK10 Extruder lets you print objects very smoothly.
The high-precision sensor allows you to auto level the bed and ensures the highest accuracy.
HD touch screen interface.
The magnetic upper mat is easy to remove after 3D printing an object.
Resume print after a power outage.
User-friendly slicing software.
CONS:
Setting up the printer takes a high amount of time and energy.
Parts printed with the printer face stringing and warping issues.
Smaller build volume does not permit you to print many geometries in one go.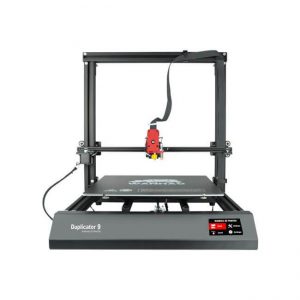 PROS:
It has the second largest build volume amongst all the Wanhao 3D printers.
An improved and upgraded rigid design that does not vibrate while 3D printing a part or functional prototype.
You get a wide selection range of choosing from various types of materials because the extruder of this printer can withstand up to 300 degrees Celsius.
It offers easy assembling and calibration.
The printer will continue printing even after a blackout.
Touchscreen user interfaces for easy operation.
CONS:
The printing Speed of this 3D printer is lower than other 3D printers in the same price range.
There is no enclosure, so if you are using Duplicator 9 Mark II at home you will have to build an enclosure to ensure the safety of parts that are getting 3D printed.
Some users also report deformation of the print bed due to overheating at times.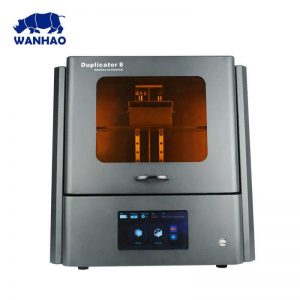 PROS:
Build-in level monitor.
Constructed using Aviation grade Aluminum alloy.
Super silent six cooling fans.
Build-in temperature monitor.
Superfast print speed.
High power UV LED light source for curing parts and functional prototypes.
Excellent quality parts and functional prototypes.
CONS:
Most modern 3D printers have a built-in camera that lets you monitor the complete 3D printing process remotely. Wanhao Duplicator 8 has no such feature.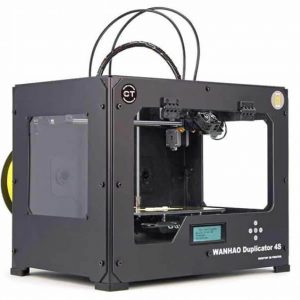 PROS:
Full covered heating chamber ensures that the parts and functional prototypes printed using ABS filament undergo no curving.
There is a side transparent window that allows for a better view of the print chamber, even from the sides.
Complete steel structure makes this 3D printer as tough as a rock.
The printer has aesthetically pleasing looks.
The build platform of Wanhao Duplicator 4S is made from Tough steel which does not shake during the 3D printing process. Meaning that you will get better quality parts and functional prototypes.
Every screw that is used in the construction of this 3D printer is refined.
The printer's body has a full window cover to ensure a more consistent temperature when printing with ABS 3D printer filament.
There is a high-strength silicon glass that is as flat as a mirror and will make your print extraordinarily flat than ever.
CONS:
The company isn't as old as many earlier players in the field. That is why it does not enjoy a very large community. While this may not be a problem for those already expert with 3D Printing, those needing a little help may find it difficult to approach a larger audience.
You may find the machine a little noisier than other alternatives.