Table of Contents
As you can guess from the name of this 3D printing technology, it deals with the beam of electrons. The laser does similar work in SLS 3D printing as an electron beam does in EBM 3D printing.
What is the difference in the outcome of both technologies? How does EBM 3D printing work? What are the technology's pros and cons? These are three questions that will answer in this article. We'll start by giving you an overview of Electron Beam Melting 3D printing technology.
What is EBM 3D Printing and How is it Different From SLS?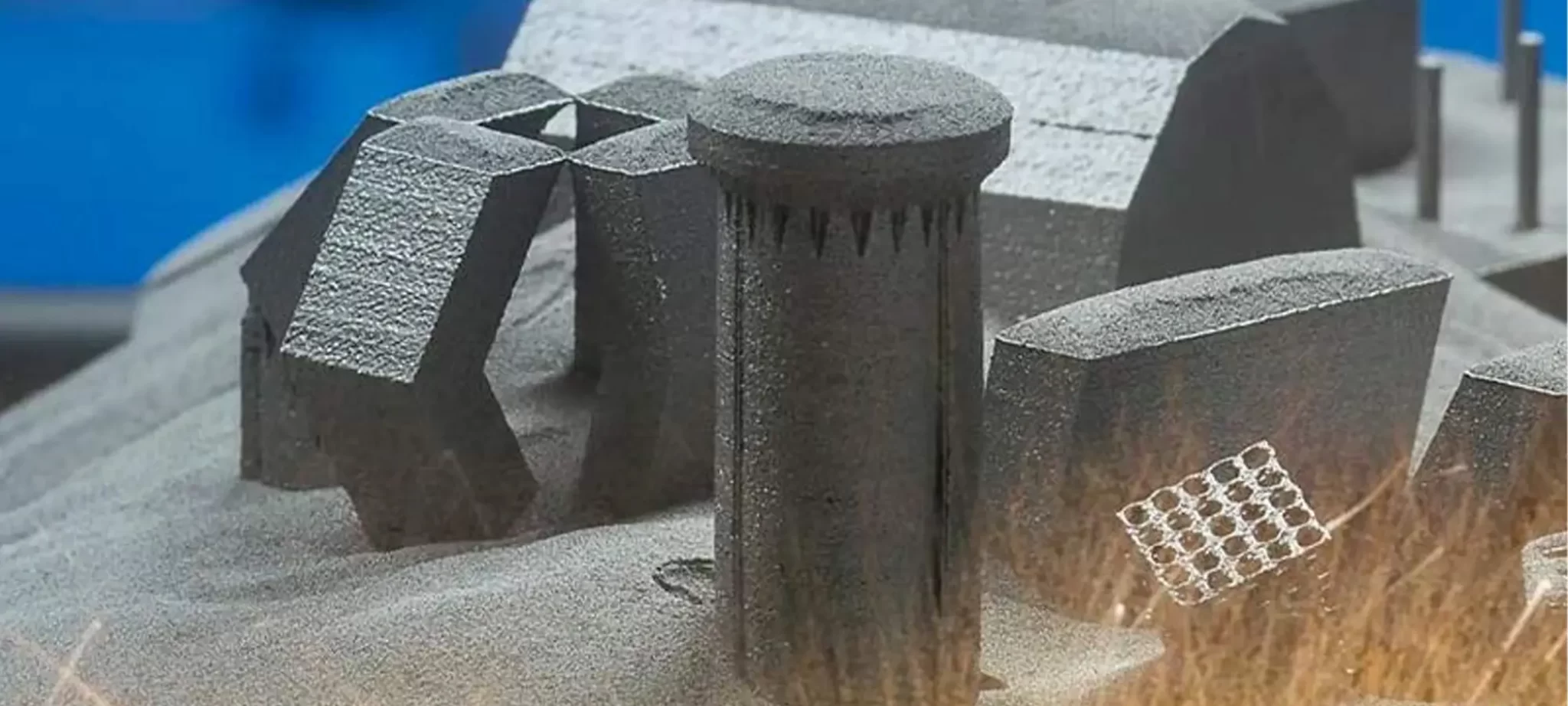 Those who have understood SLS 3D printing can highly confuse it with EBM 3D printing. It is not at first glance, but only after having a deeper observation that you can differentiate between the two.
The first and the foremost difference between these two technologies is the energy source and 3D printing material used for creating a part or functional prototype.
As mentioned above, an electron beam is in the duty of being an energy source in EBM 3D printing. Whereas, in SLS 3D printing the duty of an energy source is taken by CO2 laser.
The material for 3D printing a part or functional prototype in EBM 3D printing is a conductive material as opposed to the thermoplastic polymer in SLS. EBM uses alloys of titanium and is not capable of printing plastic or ceramic parts.
The reason behind this anomaly is the fact that this printing process relies on electrical charges. It is the reaction between the powdered 3D printing material and electron beam that causes the solidification of powder into the desired part. Having stated so, let's take a look at the process of EBM 3D printing.
What is EBM Process?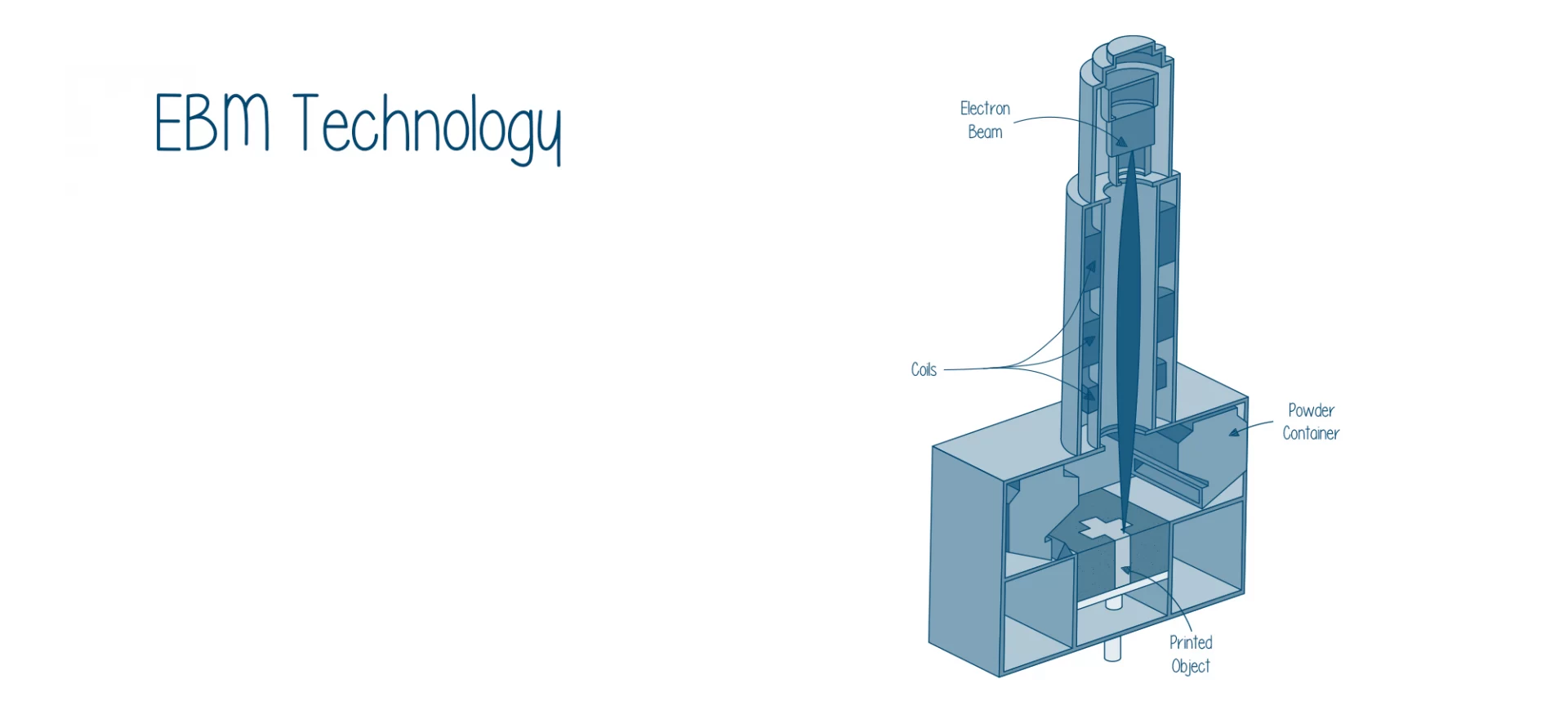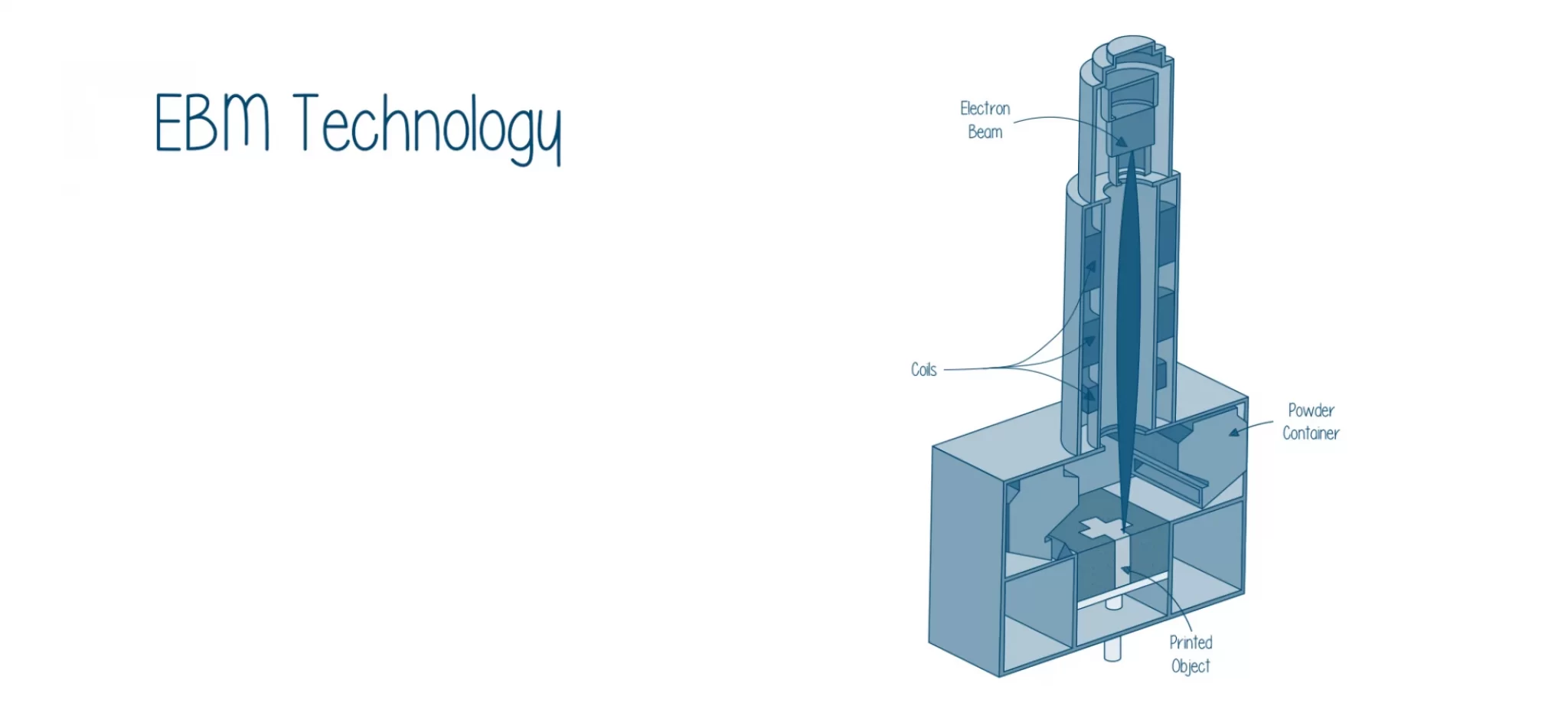 Before getting into a stepwise 3D printing process, we'd like to state to you must-have things in an Electron Beam 3D printer.
Every 3D printer based on electron beam melting 3D printing technology must have:
An energy source capable of emitting the electron beam.
A powder container.
A powder feeder.
A powder re-coater.
A heated build platform.
Unlike any other 3D printing process that can take place in an open atmosphere, Electron beam 3D printing must take place in a vacuum.
The reason for this anomaly is the vulnerability of electrons that constitute the electron beam. They can get killed by colliding with the gaseous molecules present in the atmosphere while traveling.
Things to keep in mind before the start of this printing process
Before starting to print a part or functional prototype using EBM 3D printing the powder bin must be filled with the desired metal powder.
After doing so, place the powder bin inside the 3D printer and set the pressure of your 3D printer around 0.001 mBar. This pressure is approximately 10 million times lesser than the atmospheric pressure.
After achieving the desired print pressure, the electron beam can be turned on for heating the build platform to high temperatures. And then it depends on the material you are 3D printing with and that the temperature range it requires. For an instance, titanium is a material that requires around 600 to 700 degrees Celsius. It is only after the build platform is completely heated that the print process can start.
During the printing process
Changes start to occur with the powder re-coater. The duty of this re-coater is to deposit a single layer of preheated powder onto the build platform of the 3D printer.
As soon as this is done the electron beam can start the melting procedure. Now you get the meaning behind keeping the name of technology electron beam melting. It's because the melting happens via electron beam.
This electron beam is controlled by a set of electromagnetic coils. The direction in which they point is towards the desired points of the build platform.
The movement of the electron beam towards the melting of powder is not random. It is done selectively for ensuring the powder particles fuse with each other.
As soon as the first layer is printed, the build platform of the printer will move down one layer in height.
Again the re-coater will do its duty of depositing a fresh layer of powdered 3D printing material and the electron beam will start inducing fusion of them, forming the next layer. The process will be repeated till an entire part is formed with the desired geometry.
After the printing process
The completed parts are visible at that very moment as they are present inside the powder bin. They are covered with semi-sintered powder that should be removed.
While distorting, there are some points which you must take care of. The first and foremost factor to consider in this procedure is the high temperature of the print chamber achieved during the EBM 3D printing process.
If the parts remain in a hot condition for a very long time, they can distort. And the high temperature that is produced inside the print chamber is also the main reason why this 3D printing technology requires support.
The main function of these supports is to provide a pathway with which the excess heat can go away. Do not misunderstand the support structures like the one used in FDM 3D printing technology for providing mechanical stability.
Just like SLS 3D printing technology, the semi-sintered powder is used for providing support.
A unique benefit of making objects using EBM 3D printing is the high surrounding temperature's stress-relieving nature on the parts. This nature helps achieve a reduction in the amount of distortion.
Finally, after doing all that, you should remove the powder bin from the 3D printer. Do not make the mistake of taking the parts out, you need to cool them before using them.
The supports that you might have used must be made of the same material, yet it is easier to break them apart from the parts.
Only then, EBM made parts can be polished, coated, or machined using other traditional techniques.
Materials Used for Making Parts Using EBM and their Applications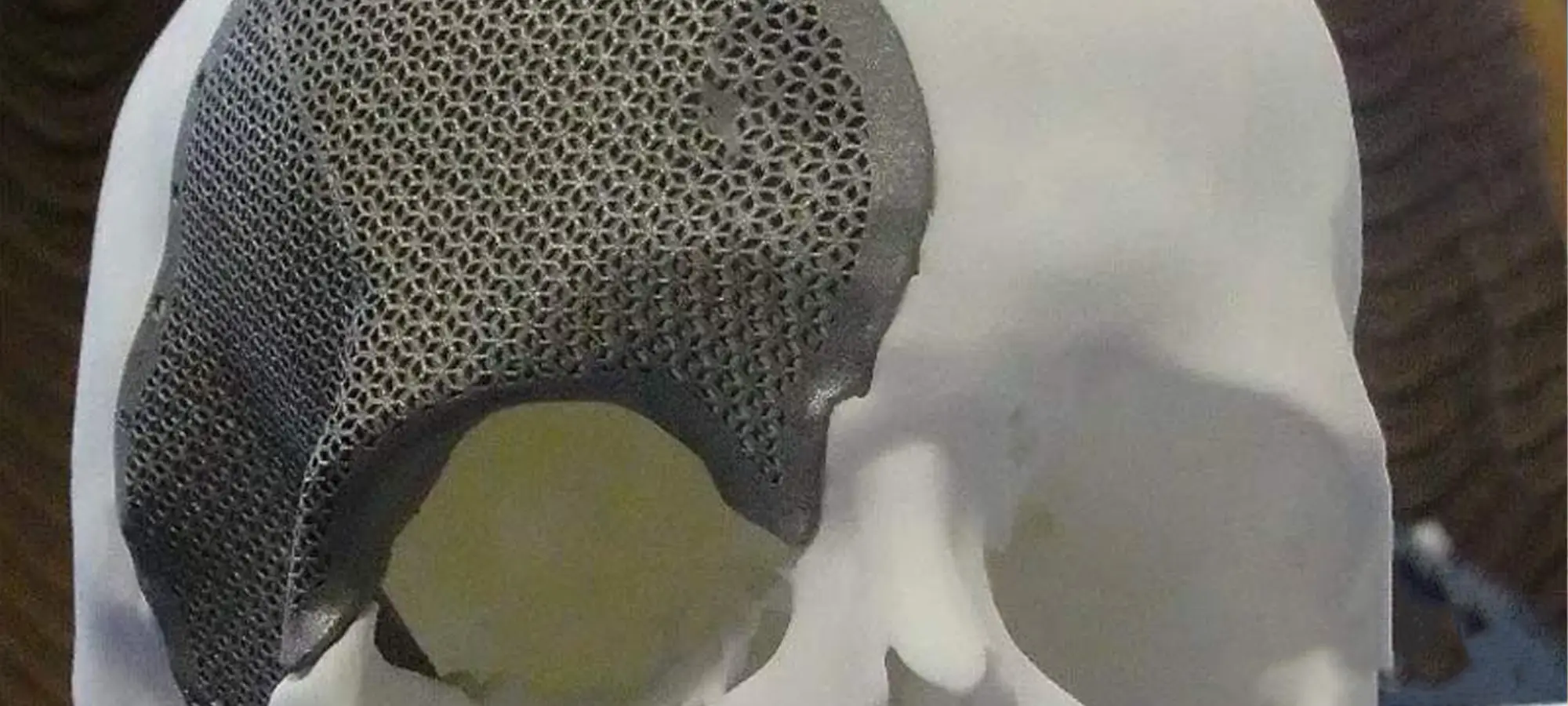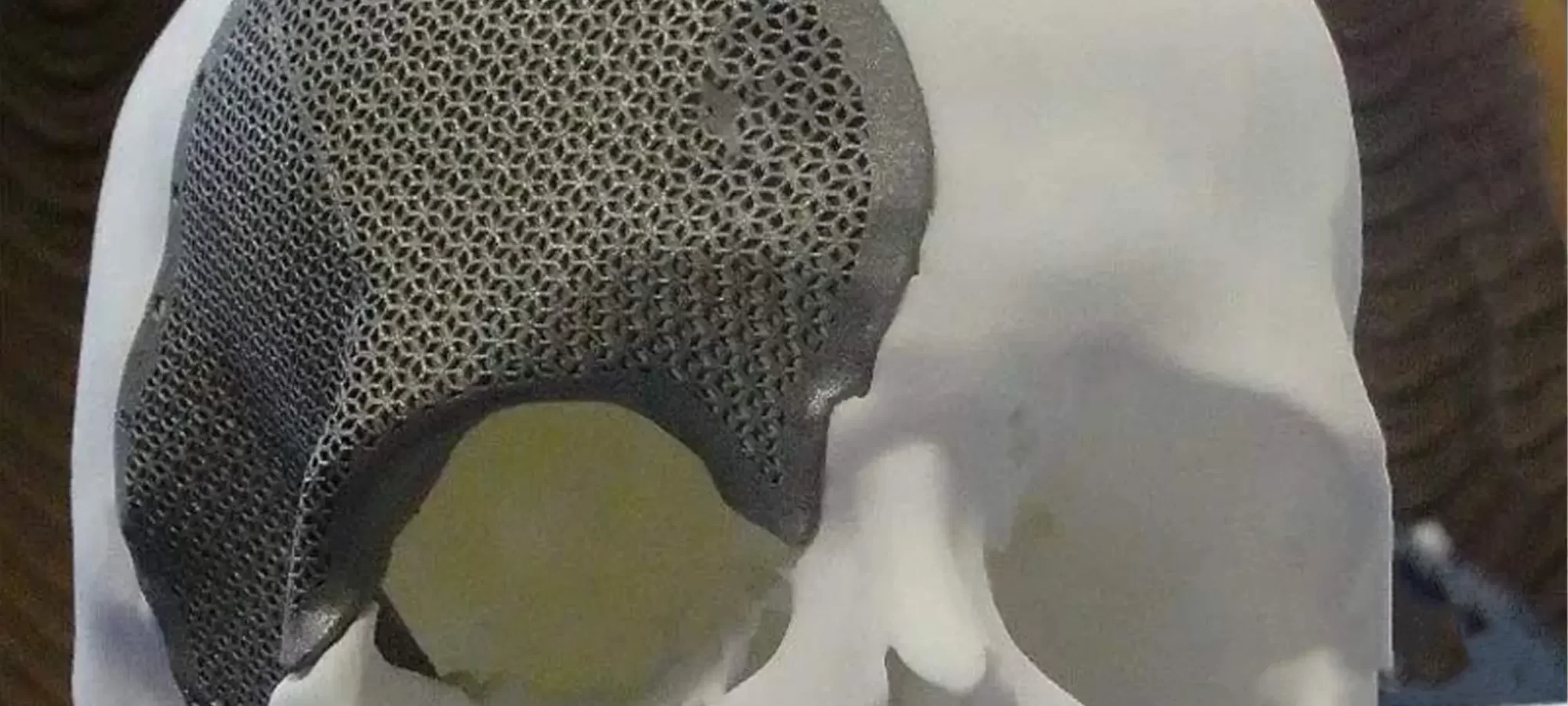 As mentioned above, the main criteria for selecting a material for the EBM process is that it should be conductive. If it is not so, no reaction can happen between the powder and the electron beam.
This nature of the 3D printing technology would not let you manufacture parts and functional prototypes using polymer or ceramic parts.
Currently, the 3D printing materials that are used for making parts and functional prototypes using the EBM process are Titanium and Chromium-Cobalt alloys.
EBM 3D printing can be successfully used for manufacturing components used in medical and aeronautics for implant design.
Titanium alloys are favored because of their biocompatible nature and high mechanical strength. They are the only material to offer strength with lightness.
The 3D printing technology is also used in manufacturing blades of turbine or engine parts.
Pros and Cons of Electron Beam Melting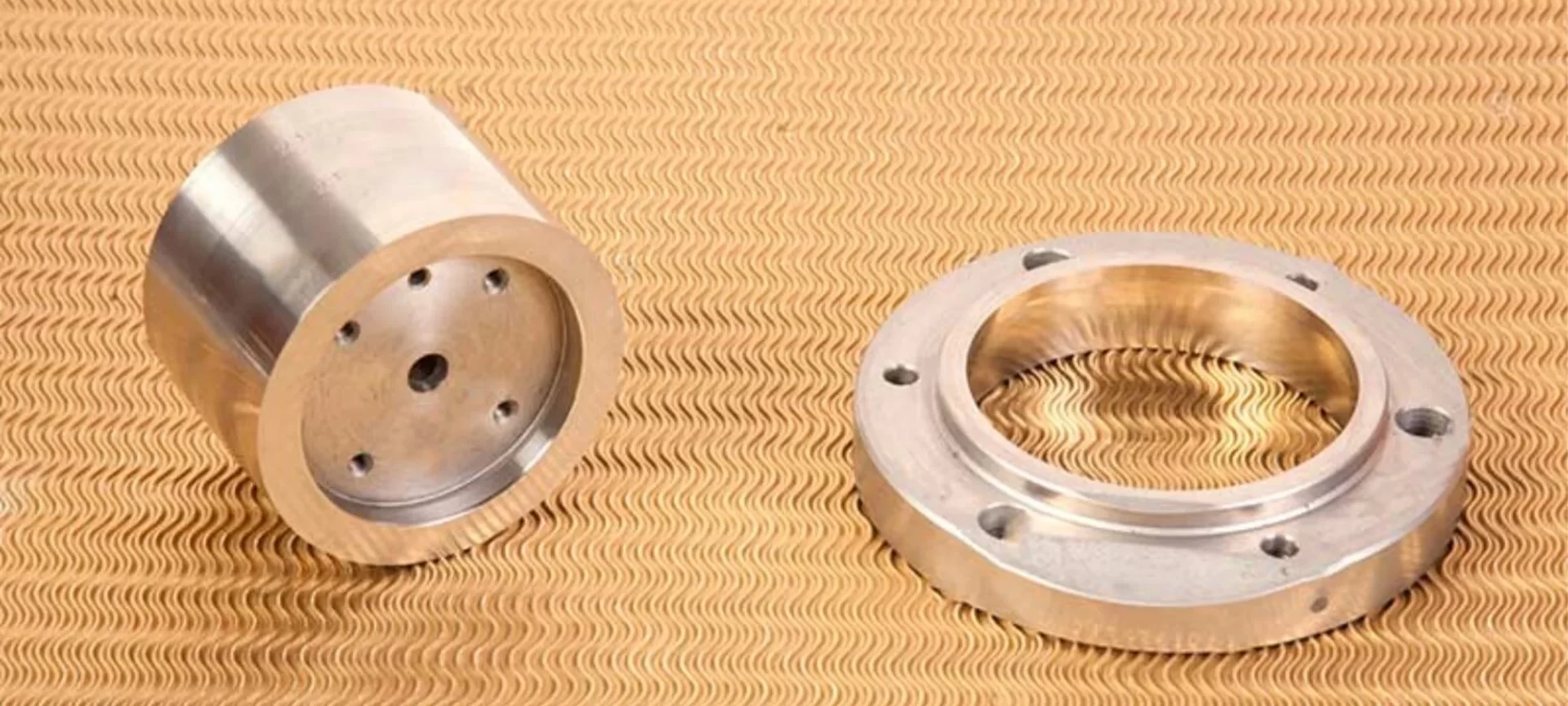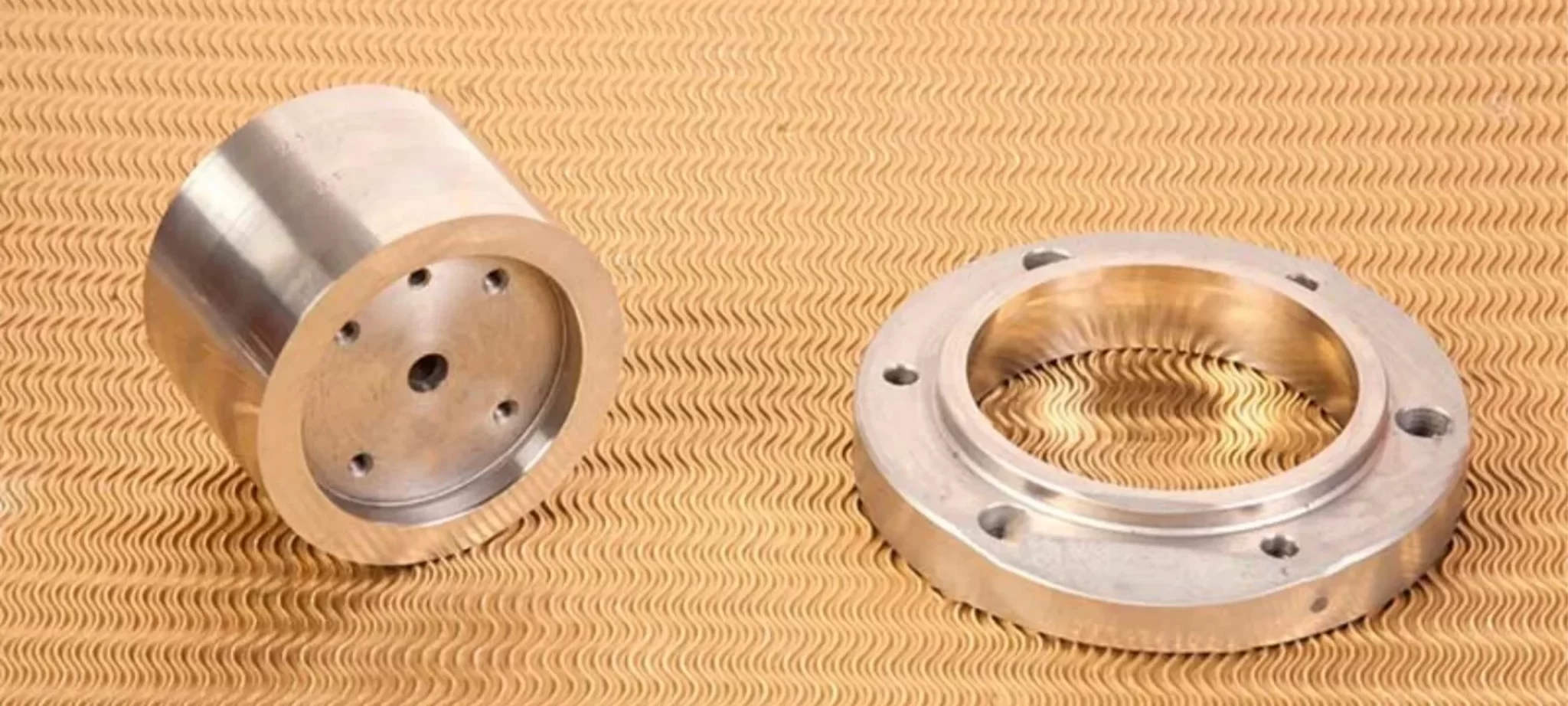 This technology of 3D printing has its own set of advantages and disadvantages, just like any other 3D printing technology.
PROS:
The parts and functional prototypes manufactured using EBM possess high density because the powder is completely melted.
The print time required to make a part or functional prototypes using this 3D printing technology is lesser than others.
The powdered that is non-sintered and hence un-used can be recycled.
You will need lesser supports for printing compared to laser powder bed fusion technologies.
Preheating the powder before the start of the process eliminates the need for reinforcements and support material during manufacturing.
CONS:
When it comes to measuring laser versus electron beam on a powder level, the former is wider than the laser beam hence the accuracy of laser-printed parts is more than the one printed with this technology.
In terms of the build volume offered by EBM and Laser 3D printing, the latter wins significantly by producing twice more than the build volume offered by the former.
As mentioned above, the selection of materials for 3D printing gets limited to titanium and chromium-cobalt.
The machines and materials operating on EBM 3D printing are expensive in cost and therefore cannot be afforded by small manufacturers and hobbyists.
After having looked at EBM 3D printing in detail, let's take a glance at the printers relying on the printing process for manufacturing.
EBM 3D Printers
The printers based on EBM are mostly manufactured by a company named Arcam.
Arcam EBM Q10 Plus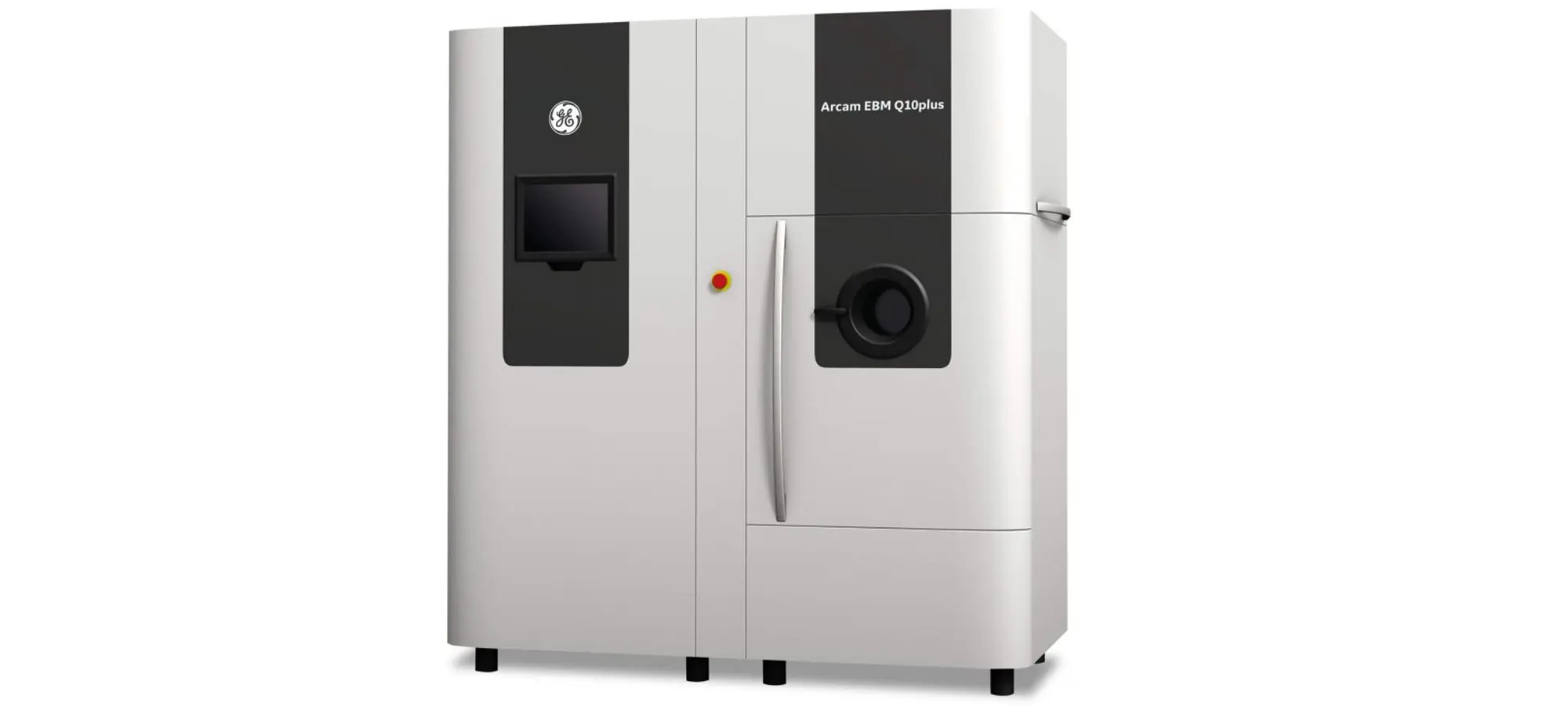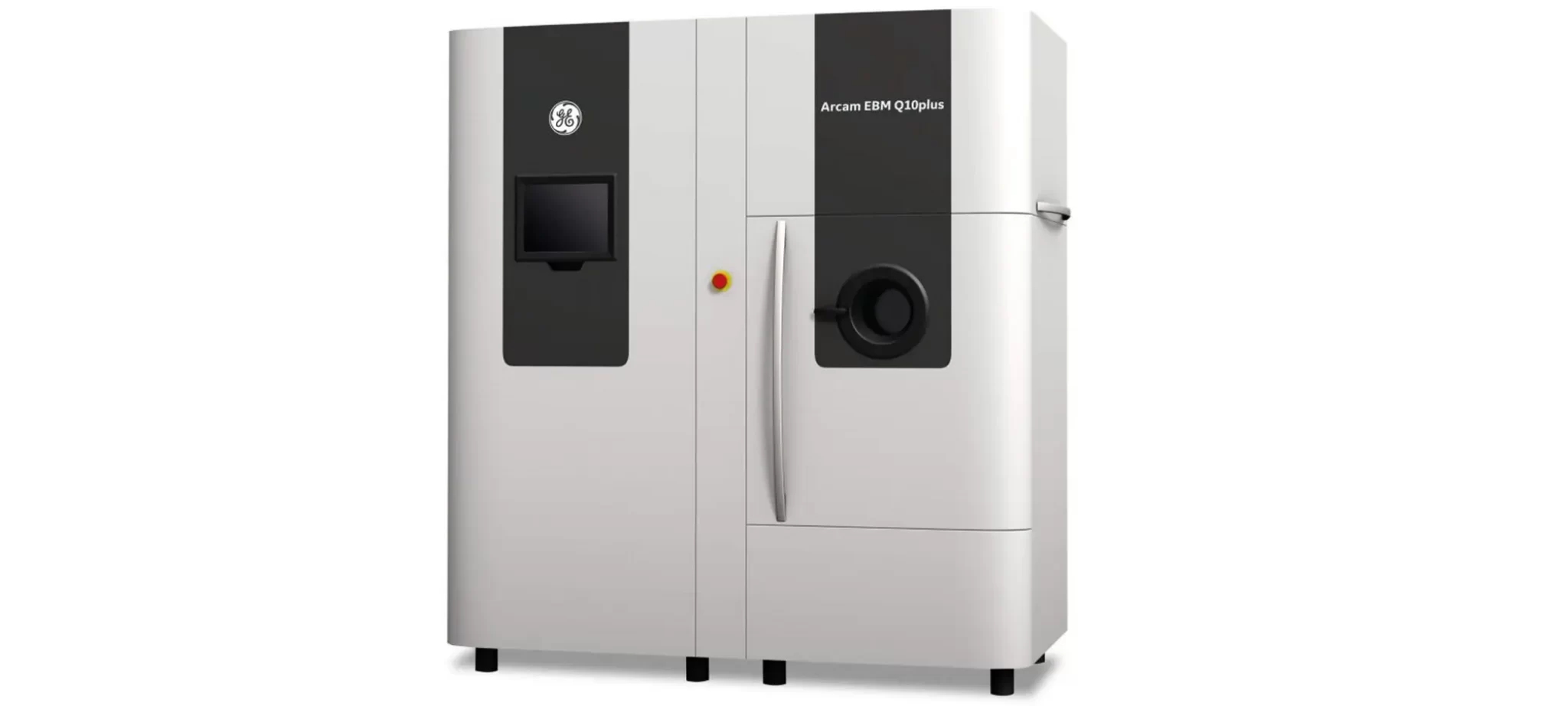 Designed specifically for cost-efficient production of orthopedic implants, Arcam EBM Q10 Plus' build area permits you to stack the most common implant types.
The build chamber of this printer is manufactured for easy powder handling and fast turn-around times.
Special features of this printer:
Higher Productivity: Arcam xQam technology allows users to achieve higher precision autocalibration and a new software platform with electronics make up for efficient and accurate beam control. The result is higher productivity.
Automatic and Intelligent: You can gain access for remotely controlling in a similar local area network with voice and SMS.
Standard Implants: The solid and porous sections of the implant are built using one step of the entire procedure, thanks to the Arcam EBM technology. You would not need the expensive secondary process for applying traditional porous materials.
Arcam EBM A2X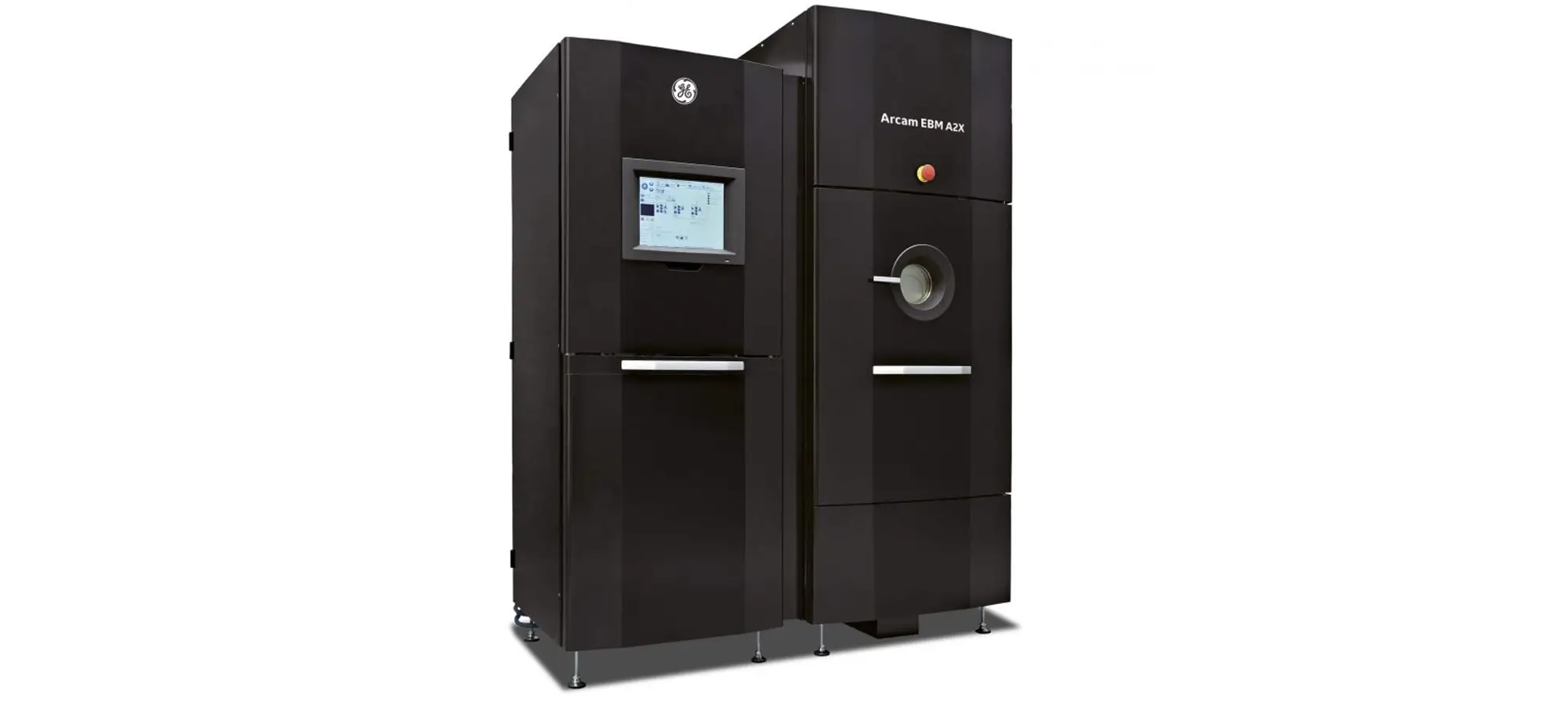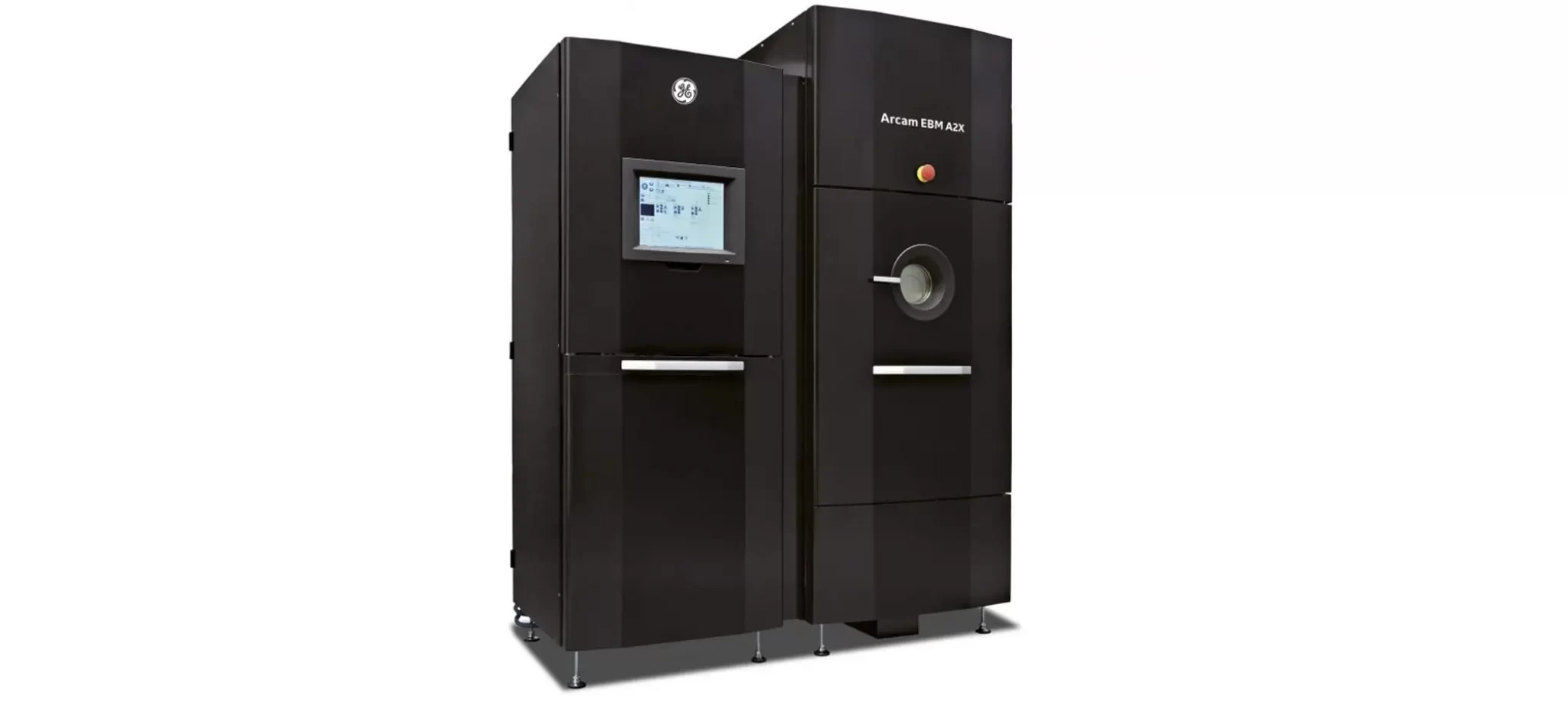 Designed especially for the production of functional parts in aerospace as well as general industry, Arcam EBM A2X is used in universities and research institutes worldwide.
Special features of this printer:
Process high temperatures: Arcam A2X is designed for withstanding extremely high temperatures in the range of 1100 degrees Celsius. This makes it a 3D printer that can process 3D materials such as TiAl and Inconel 718. Arcam's open material strategy is efficient for actively supporting its customers while working.
High material properties: By delivering a powerful beam of up to 3000 Watts, Arcma A2X can maintain a vacuum level of ten to the power minus five bar or even better during the entire build cycle. This reduces stress and ensures higher material properties in parts and functional prototypes build using it.
Arcam EBM Spectra H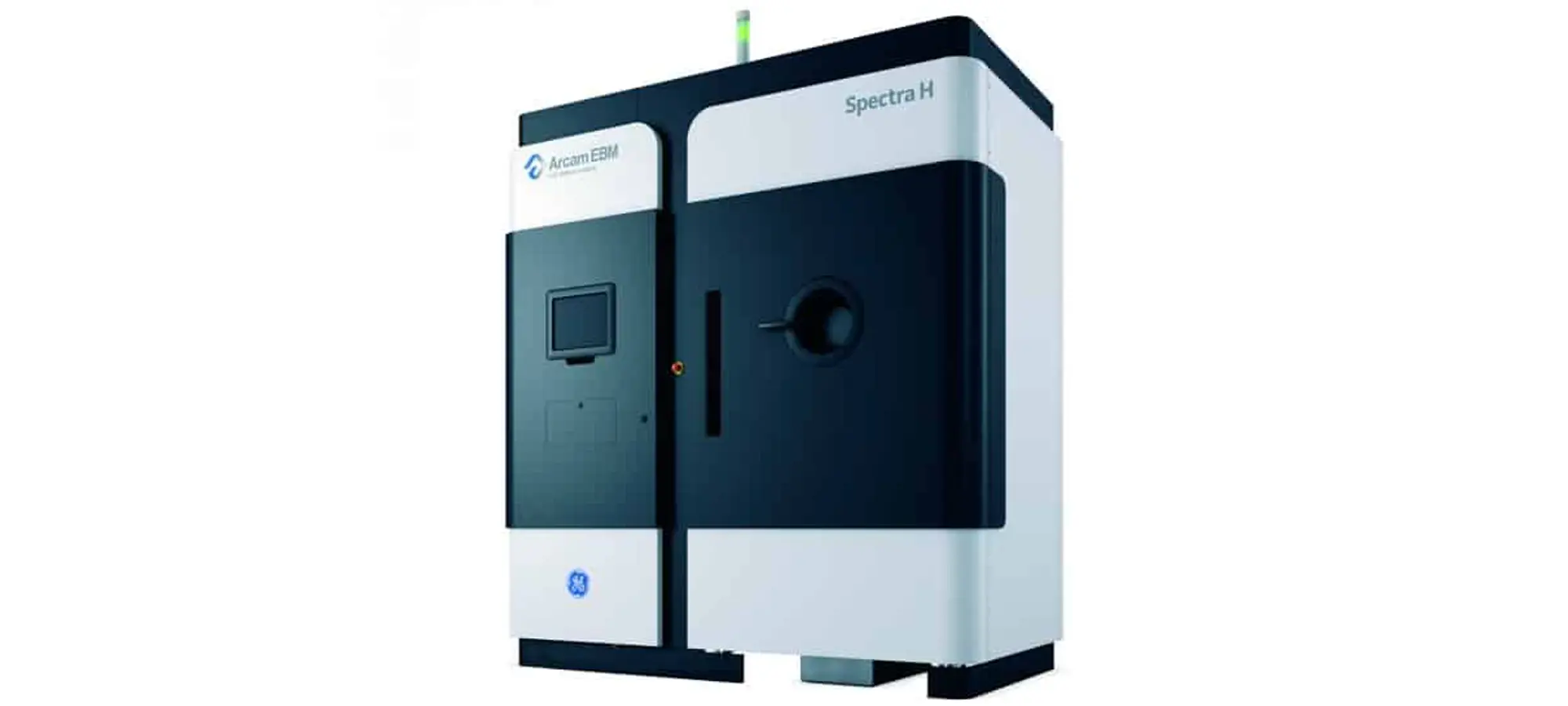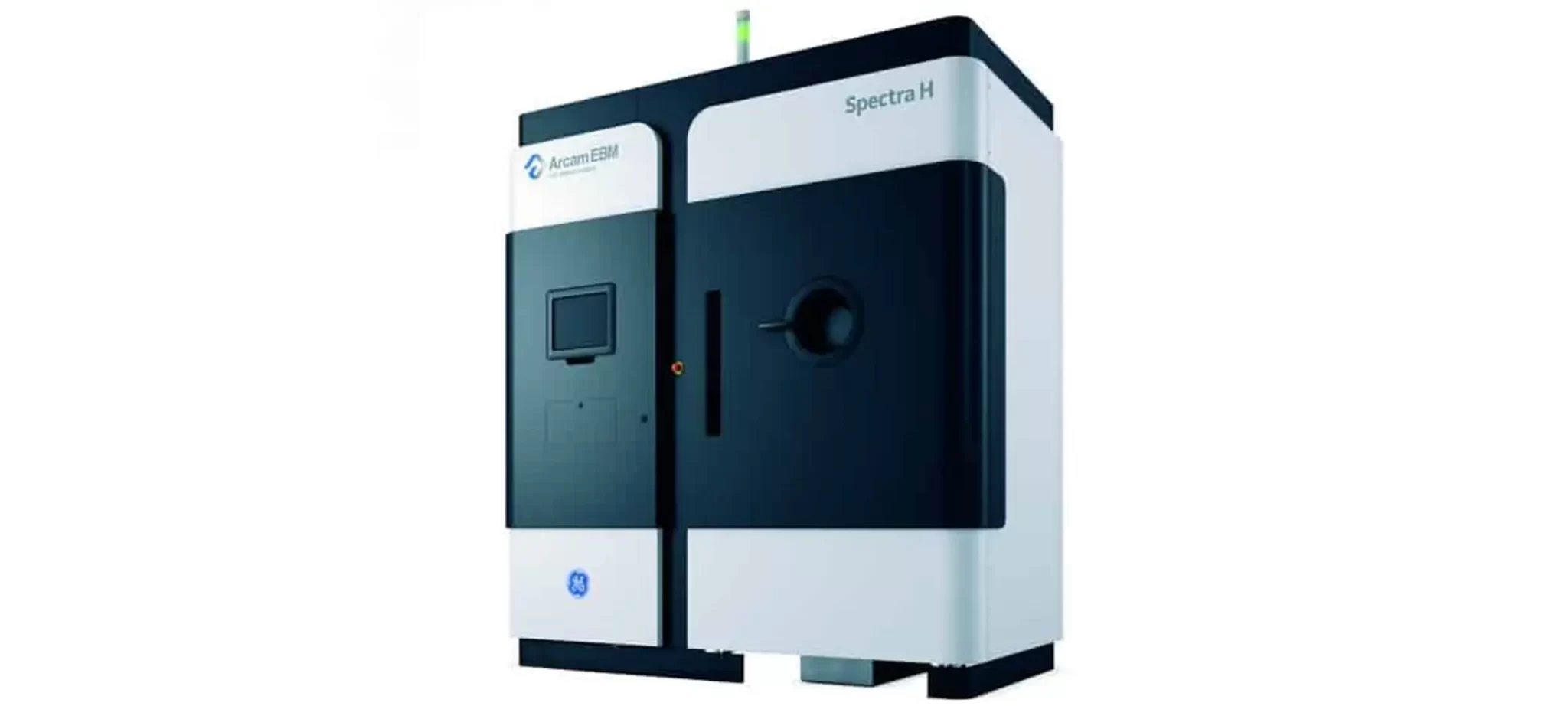 With an ability to produce parts at temperatures exceeding 1000 degrees Celsius, the Arcam EBM Spectra H 3D printer opens up new opportunities for producing larger parts in a faster manner. It maximizes outputs by simplifying operations.
Special features of this printer:
Largest EBM build volume.
Auto calibrated beam for accurate part production like never before.
The powder handling system is closed and maintains powder batch integrity for optimal part production.
The powder distribution is automated and the printer comes with a powder recovery station that eases out the complete operation.
Overall there is a 100 percent increase in power for providing 50 percent faster builds.
You can print with three materials namely, Arcam EBM TiAl, D-Material, Arcam EBM Nickel alloy 718, D-Material, and Arcam EBM Highly Alloyed Tool Steel, D-Material.
Operator dependency is reduced because this 3D printer comes with an automated system. And this also ensures optimal quality control.
Product
Specification
Videos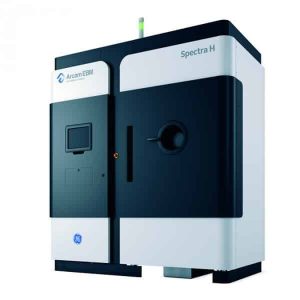 If there is a 3D printer that can handle larger parts production in record-breaking time, it is Arcam Spectra H. Not only can the machine handle ...
| | |
| --- | --- |
| Model | Spectra H |
| Manufacturer | GE Additive |
| Price Range | $ 100000 – $ 250000 |
| Release date | 2018 |
| Country | Sweden |
| Availability | Available |
| Classification | Industrial |
| Technology | Powder (SLS- SLM…) |
| Material | Metal |
| Max. build size | 250 × 250 × 380 mm9.84 × 9.84 × 14.96 in |
| Max. build volume | 23.75 L |
| Heated print bed | No |
| Heated build chamber | No |
| Automatic calibration | Yes |
| Closed frame | Yes |
| Dual extruder | No |
| Independent Dual Extruder | No |
| Full color | No |
| LCD screen | No |
| Touchscreen | Yes |
| On-board camera | No |
| Mobile app | No |
| 3D scanners | No |
| CNC mill | No |
| Electronics 3D printing | No |
| Laser engraving | No |
| Conveyor belt | No |
| Air filter | No |
| Pellet extruder | No |
| USB | No |
| Wifi | No |
| Bluetooth | No |
| SD card | No |
| Ethernet | No |

The Conclusion
The EBM 3D printing is a very integral part of powder bed fusion technologies. It is eccentric in the ways of using an electron beam instead of a laser for creating a part layer by layer.
Arcam is a Swedish company that manufactures 3D printers based on this 3D printing technology.
The way in which printers mentioned above function in each of their areas for producing parts and functional prototypes with lots of complexity are worth noting.
The main highlights of EBM 3D printing are the generation of the highest amount of temperature inside the print chamber, printing without support structures, application in the medical and aerospace industry.
Although technology has some disadvantages that cannot be overlooked, that's the case with every technology, isn't it?
In a nutshell, the EBM 3D printing technology can be employed for producing parts with complex geometries in a short span of time.
These parts are mainly finding their application in industries and are made from materials such as Titanium and Chromium-cobalt.