Table of Contents
When was the last time you saw," get it for free!" board or advertisement online? What was it for? And if you did go to check the veracity of this advertisement, was it fruitful? How about getting a free 3D printer?
Not free in the sense, no one is using it. But, free in the sense that it does not cost any single penny in any damn currency of the world.
Here in this article, we present to you some of the alternatives that are available for all those who wish to buy a 3D printer without spending a penny.
First of all, those who do not know what a 3D printer does, we would like to tell it that as you might have heard about a normal that prints on paper the files that you have a soft copy of. Similarly, a 3D printer prints a complete object, the 3D file of which is fed to it using modeling software. Read More About 3D Printing here.
3D printers are machines that are based on the additive manufacturing process in which you reverse engineer and manufacture a product from scratch. The raw materials used for making this depends on the compatibility of the printer.
Although, to name a few, ABS, PLA, HIPS are pretty known. There are many mechanisms to do it, and hence there are many different types of printers based on various technologies. They cost anywhere from being as cheap as $100 to hundreds of thousands of dollars.
There are three options in particular that we are looking in this article that will allow you to get a 3D printer for free. So, let's explore those options to gain a better understanding of what you need to do to get one for you.
Competitions and Contests on the 3D Service Provider's Website
There are very many 3D service provider websites that are available on the Internet. These websites provide a service to 3D print the complete material and get it shipped at your place, purchase already available 3D material, you can create the file with which you can 3D print on this website, etc.
These websites also organize some of the other competitions in which 3D printers are given as a price.
Below mentioned are three websites and the on-going competition on the same.
MyMiniFactory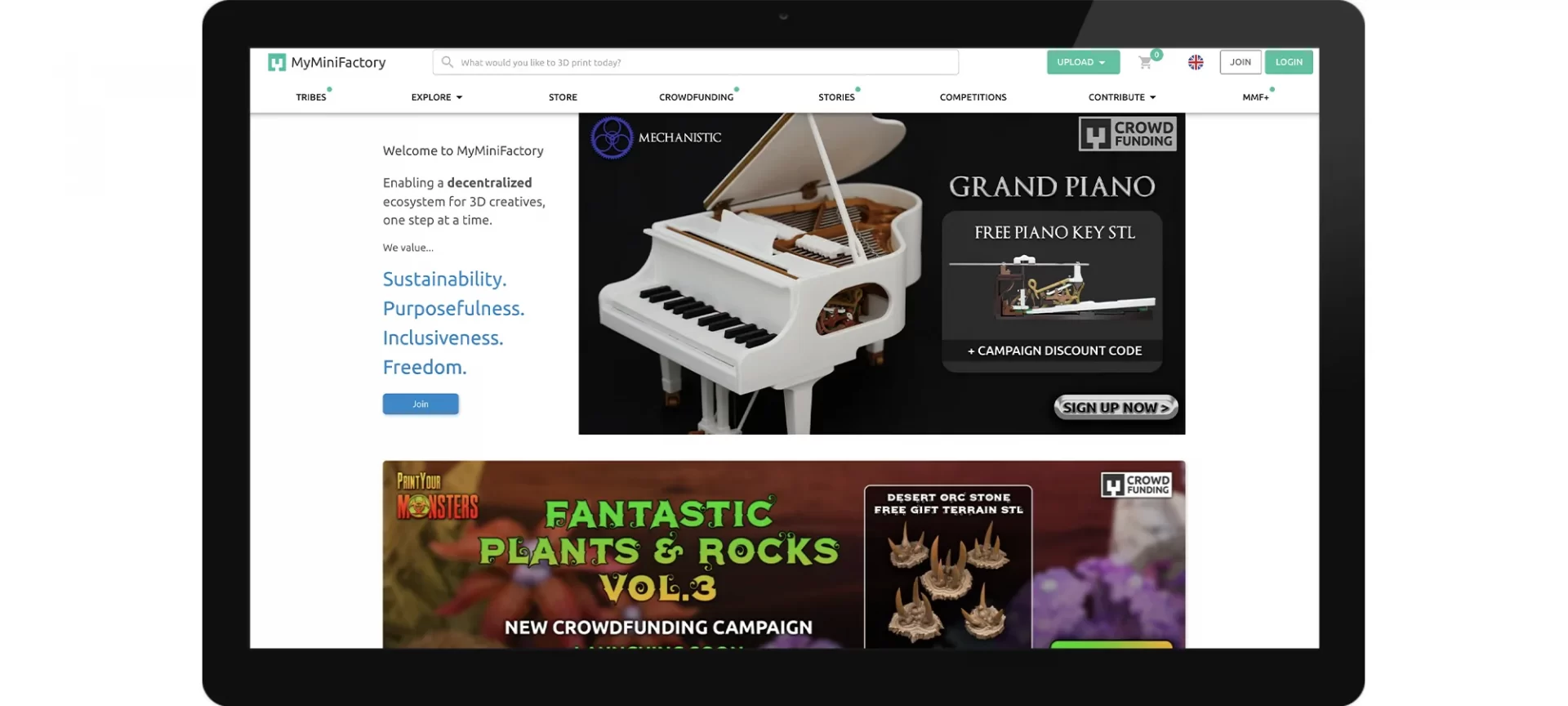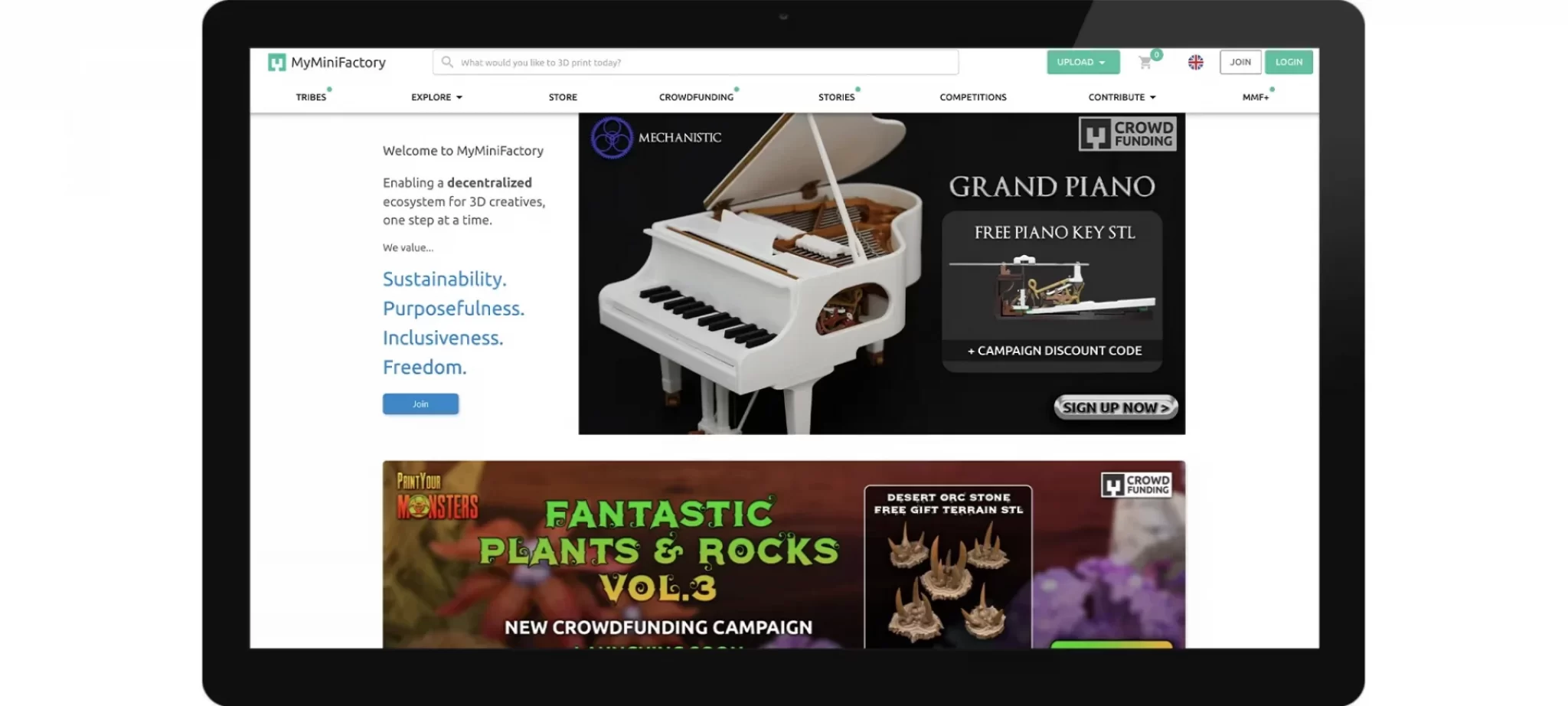 The objective that this website is working to create is a decentralized ecosystem for 3D creatives to share free or paid 3D printable designs. This website is home to the largest collection of 3D scanned statues and artifacts from around the globe.
In June 2018, MyMiniFactory also opened an online STL file store where 3D designers can sell their files. The store is for professional designers who want to create successful brands and make a living from their designs.
As a startup, they were all 3D designers who came together in 2013 and setup Myminifactory. In 2015 the opened up the platform, willingly to collaborate with other 3D designers and share work.
Competition That Ended on 31st July 2020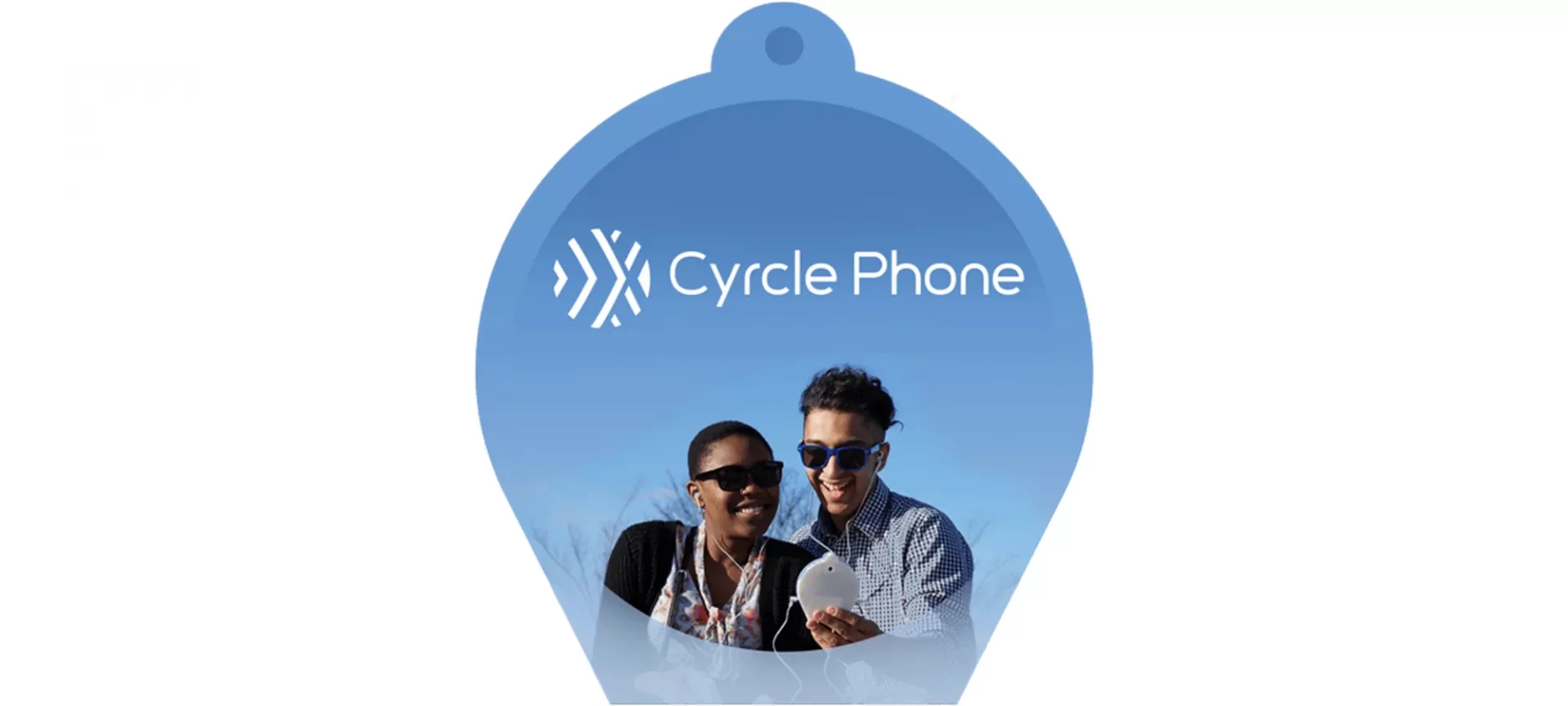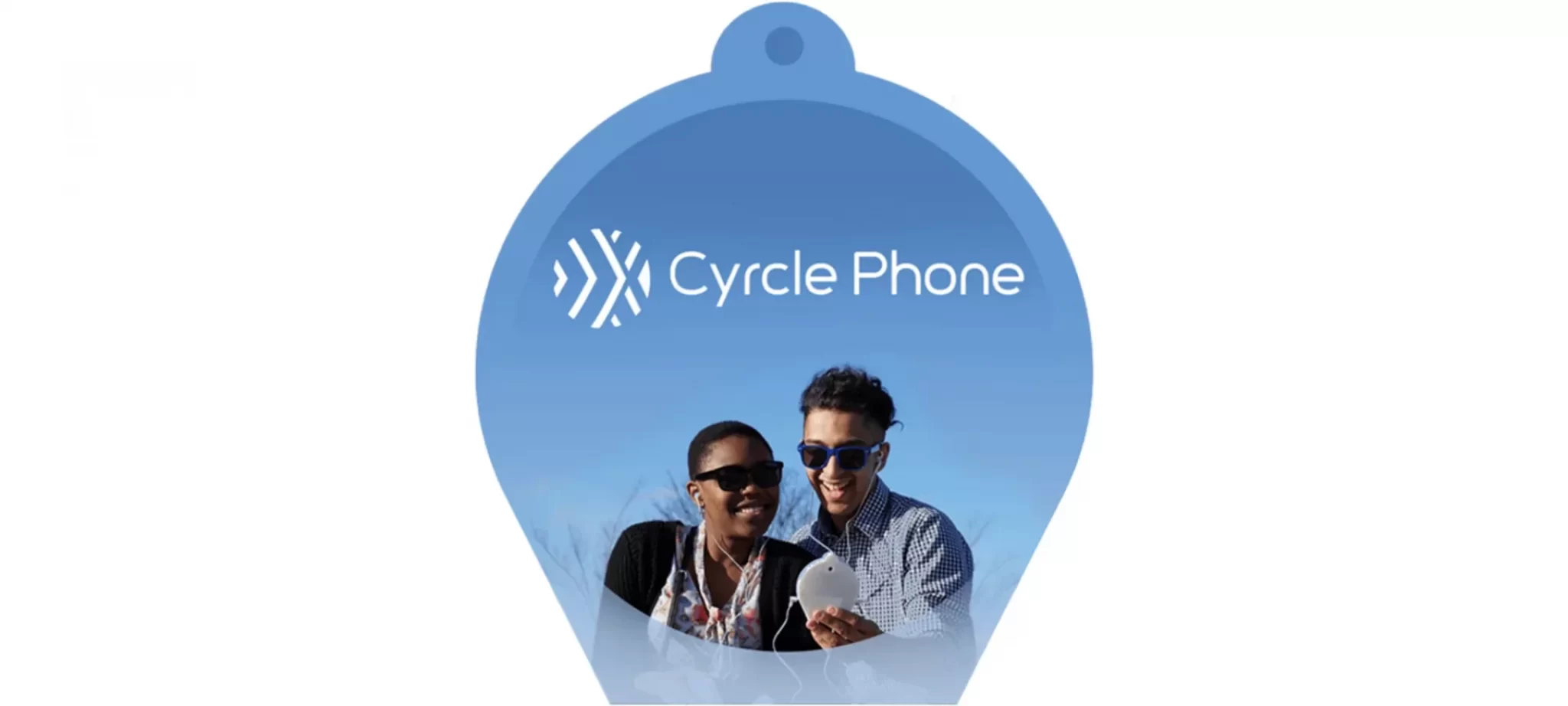 The design brief of this competition is really interesting. It aims to come up with making a smartphone design that isn't just like every other smartphone.
Look at your smartphone and that the person next to you possess. Isn't the design pretty similar? Since the launch of the touchscreen smartphone in 2007, hasn't there comes a lack of unique mobile phone designs?
Technological advancements have allowed us for customization and improvements too many aspects of our lives. So, why let smartphones stay aloof from this?
The competition organizer claims to have given every participant with some basic STL files that have dimensions for the interior components of the smartphone. What the participant has to do is create an enclosure that is sleek and robust.
There will be three winners of this competition and each one would take home the Creality Ender 3 Pro. This 3D printer is priced at $209.99 on its website.
Features of Creality Ender 3 Pro:
MAGNET BUILD SURFACE PLATE: A plate that aims to provide all-round protection to your 3D printer build plate. Not just that, but also ensure consistent temperature throughout the build surface. It is as easy to remove the models after printing as easy to print them.
SAFE POWER SUPPLY: Ender 3 Pro comes with a Mean Well UL Certified power supply that claims to protect your printer from unexpected power surges and can withstand 110℃ in just 5 minutes.
RESUME PRINT FUNCTION: This printer can resume printing from the lastly recorded extruder position if in case there is an unexpected power outage.
SEMI-ASSEMBLED KIT: Although the parts are pretty much assembled, what's remaining is in the kit with several instructions that allow you to learn about the basic construction of 3D printers. Assembling this is a fun STEM educational experience in mechanical engineering and electronics.
Buying Creality Ender 3 Pro 3D printer would mean you are getting 12 months warranty, with lifetime technical assistance and 24 hours professional customer service.
Instructables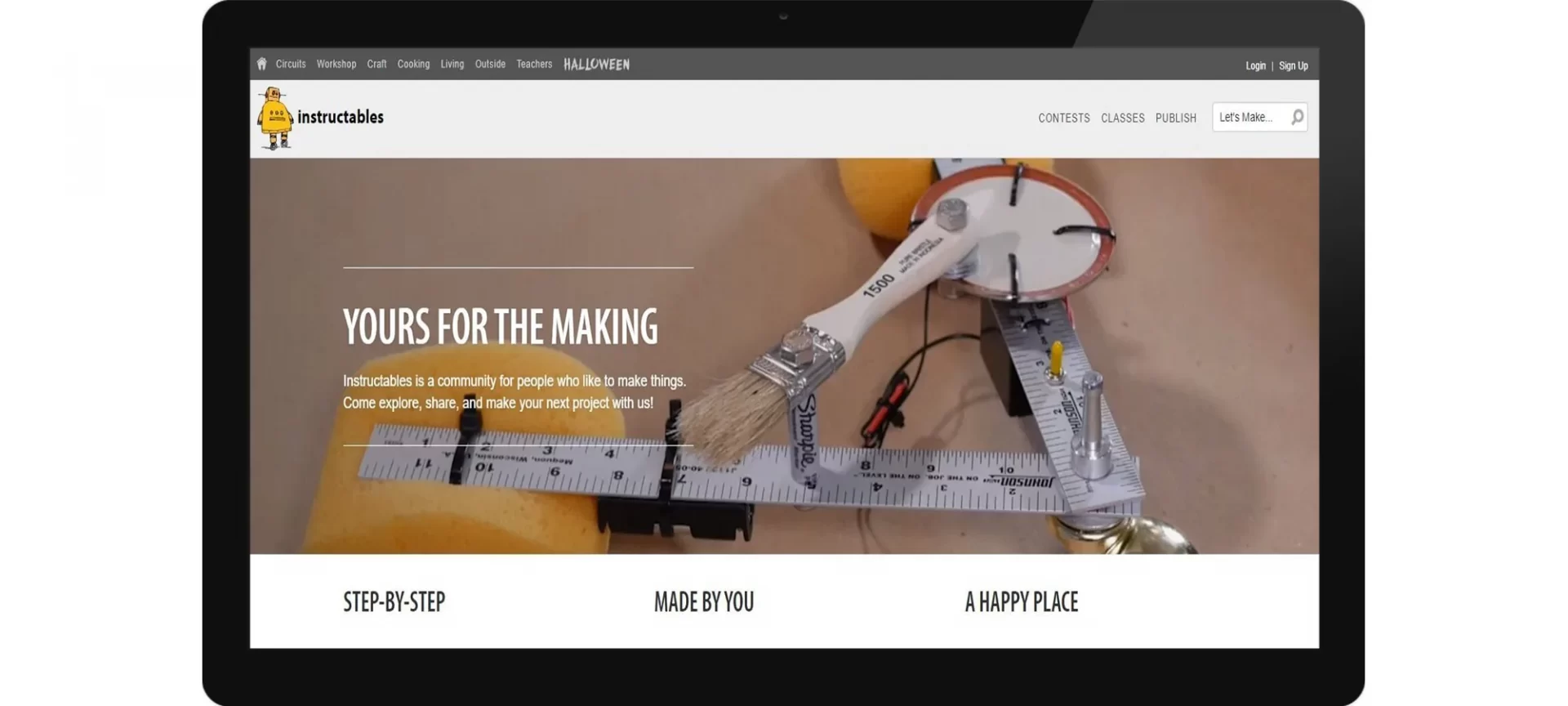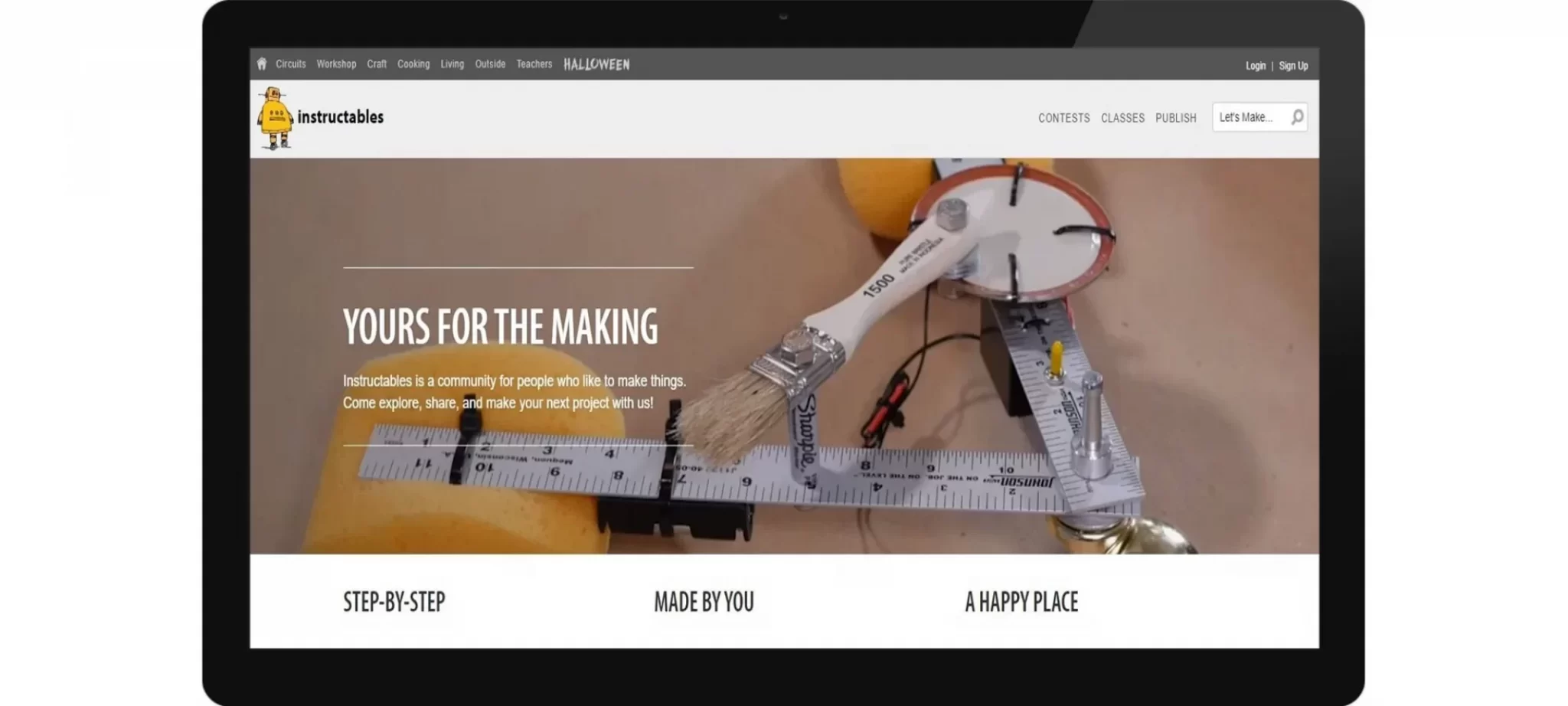 Instructables is a website that specializes in user-created and uploaded projects. This website is owned by a firm called Autodesk. It was created by Eric Wilhelm and Saul Griffith, who launched this website in August 2005.
It is dedicated to step-by-step collaboration among members for building a variety of projects. Here on this website users can post instructions to their projects, and accompany these instructions with visual aids.
This they can use to interact through comment sections that are present below each Instructable step as well in topic forums.
Once a user is registered on this website, the members can create Instructables that have step-by-step descriptions of projects they want to share online.
They can write in such a way that it is easy for other members to replicate, and share with the rest of the community. Members can upload videos and slideshows, for making the complete Instructables and depiction of a project that they have not documented.
Contests for prize money with which you can get a free 3D printer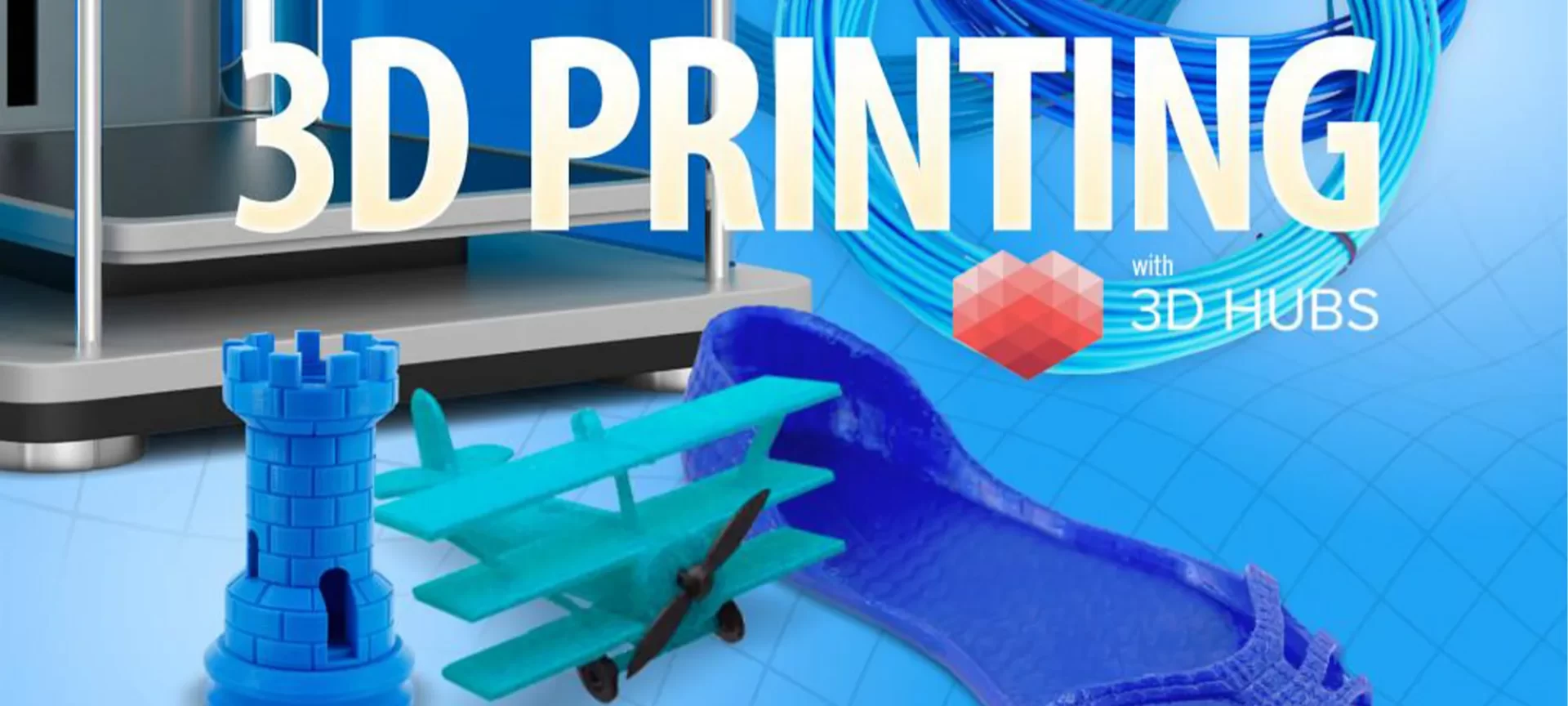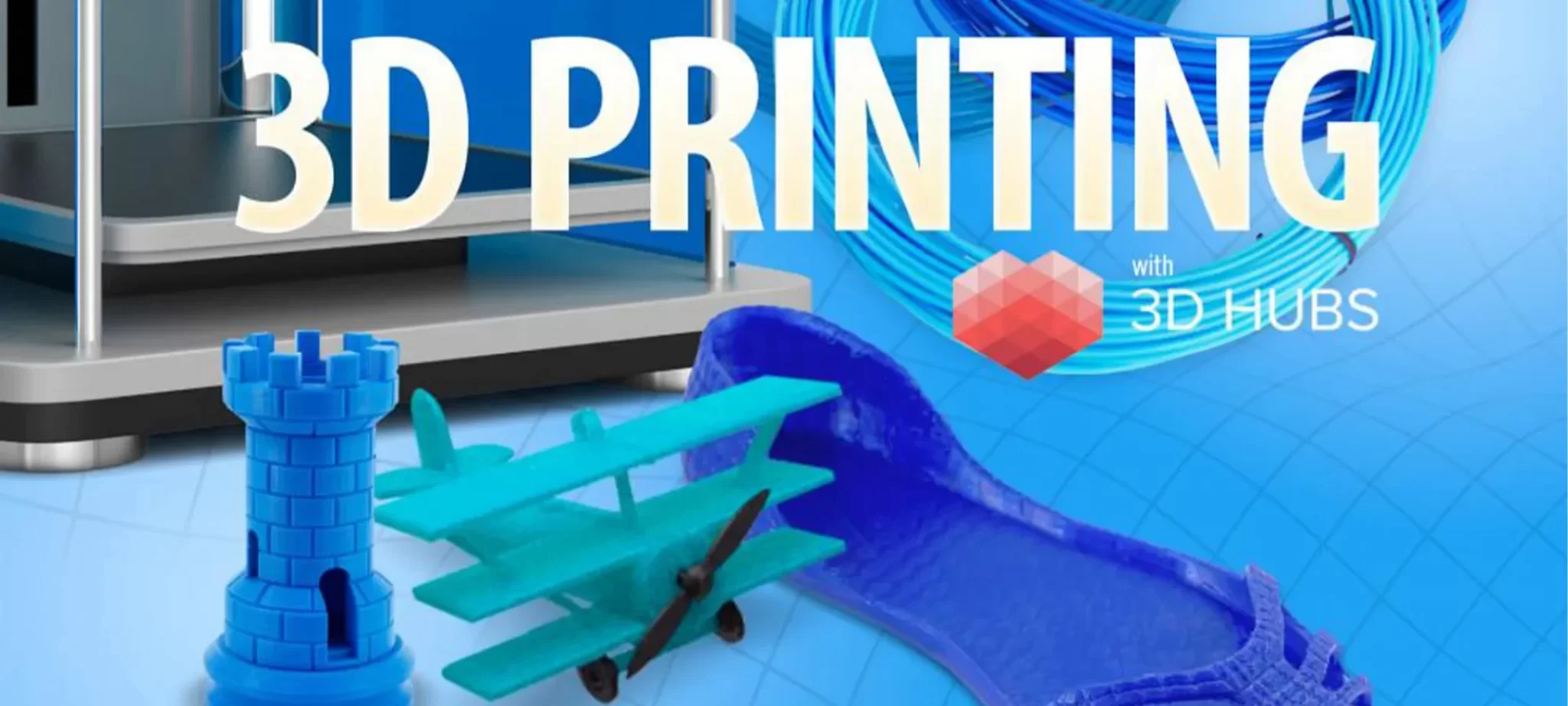 Currently, there are eight contests running on the Instructable website. The name of them is Frozen Threats Speed Challenge, Audio Challenge, Rainbow Contests, Metalwork Contest, Maps Challenge, Tinkercad student design contest, fandom contest, and backyard contest.
Prizes of these contests are interesting. They can be a gift card of varying amounts of Amazon. The first one on the mentioned list of contests contains a $250 gift card.
On earing this gift card you can not only purchase a 3D printer that falls under this range, but also some of its accessories if you wish to.
Each one of these competitions has more than 15 prices at least. So even if you do not score the first price, you are still open for prices like a $100 gift card of Amazon.
And winning this, you can purchase a printer that falls into a range, a gift card of which you hold. Contests here have different tasks for participants to create instructable that fit the guideline of that respective contest.
You need to publish that and then once these entries are accepted, it will be voted and judged, and then the winner would be declared.
Pinshape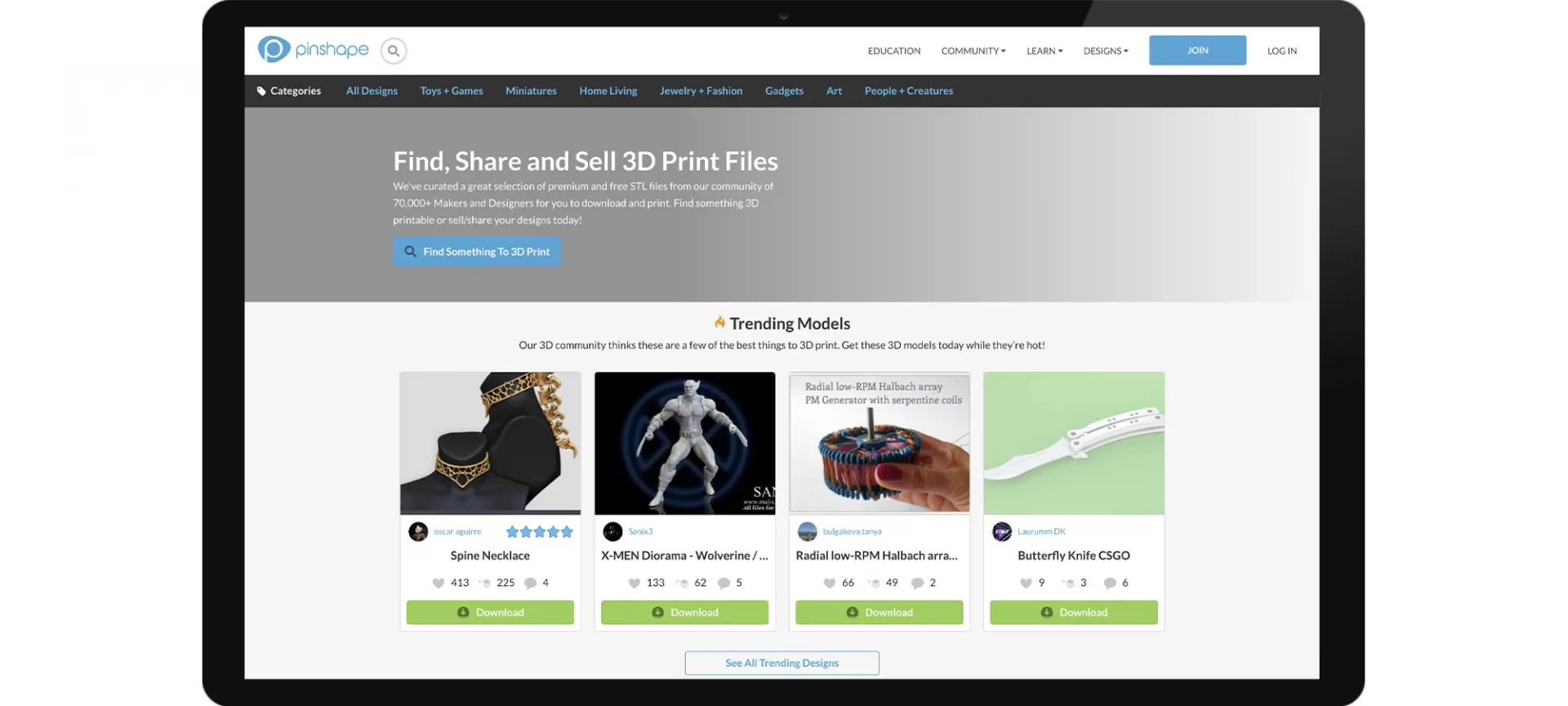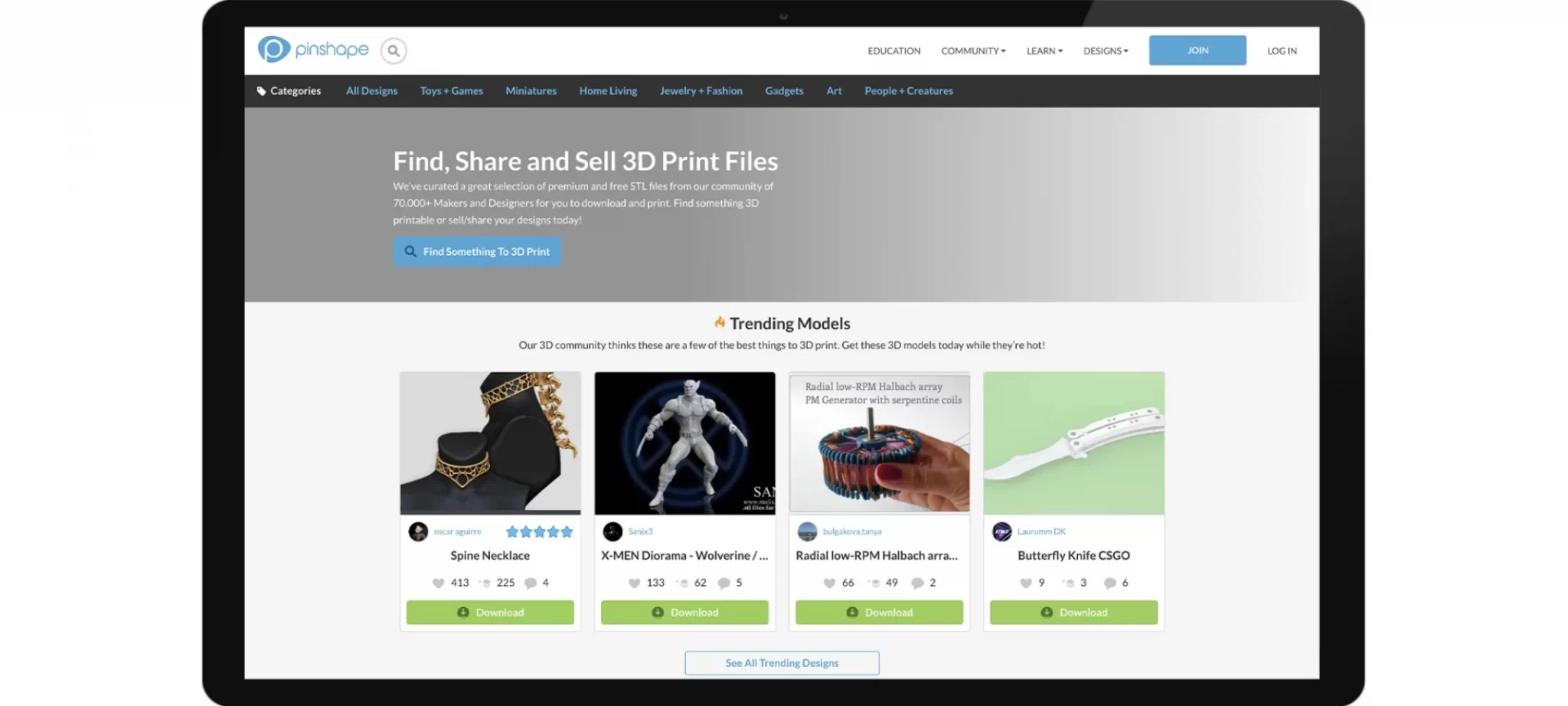 This website was founded in 2013 by Lucas Matheson (CEO), Nick Schwinghamer (COO), and Andre Yanes (CTO). Functioning as a marketplace that showcases the digital work of 3D designers from all over the world, at Pinshape 3D print designers set their prices for their design files.
Not only that but also can they choose which license to offer their work under. People that own their 3D printers can browse the selection of designs and then either get the file for themselves for free or paid.
Designs found on this website can be directly downloaded on the allowance of the designer. They can be sent directly to a user's 3D printer by using a direct browser-to-printer experience.
This removes the need to access the design source file and thus, it leads to an increase in intellectual property security. By utilizing a cloud slicing and file streaming technology, the designers can on Pinshape avail the option of charging per print.
Meaning that the 3D files aren't not only stored on a customer's computer but also the website also allows its users to review designs and share the settings they used to print off the files.
Contests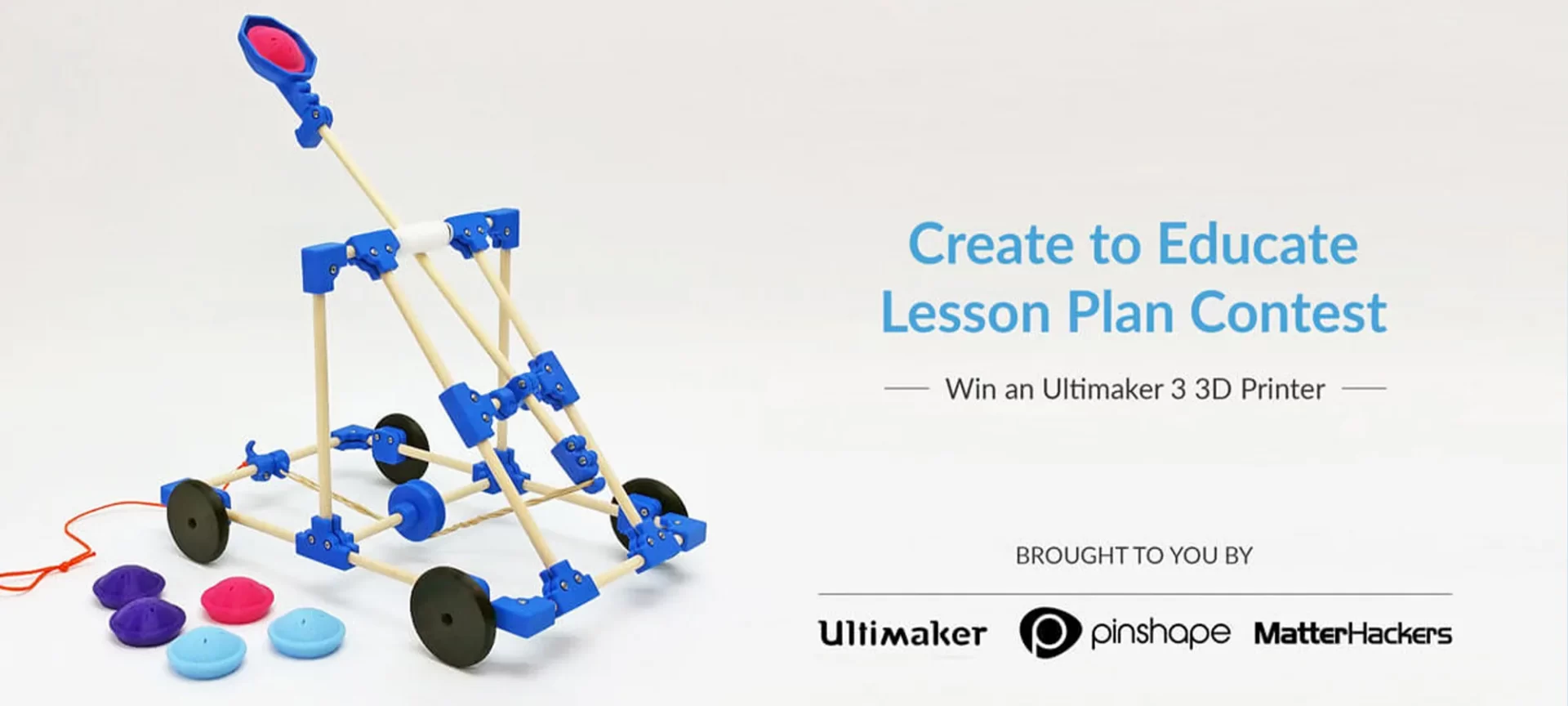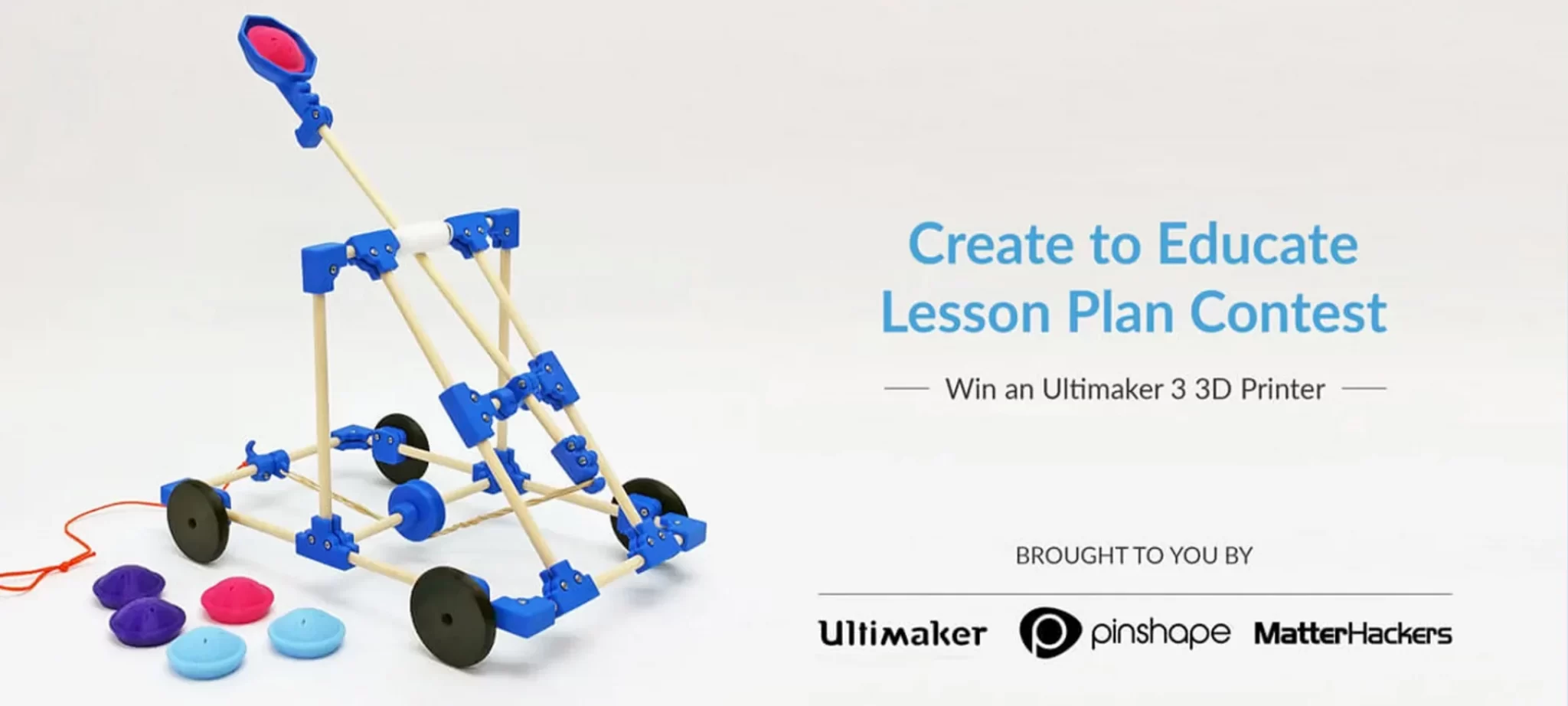 Like Instructables, Pinshape too has more than one contest going on its website. Users can participate in these contests to win different types of prices. Prices that can be won in this contest are majorly concerned with 3D printing.
There is a Game Design contest, print to win e-sun filament contest, and a lot more. Currently, most of the contests on this website have ended. Some are on the judging phase. However, day in day out the makers of this website come up with contests.
So you have to keep yourself up to date with this website to get knowledge about the latest 3D printer winning a competition that is announced and then participate and win in it a free 3D printer.
The other alternative for getting a free 3D printer is getting them in giveaways.
Giving Free 3D Printer for Promotions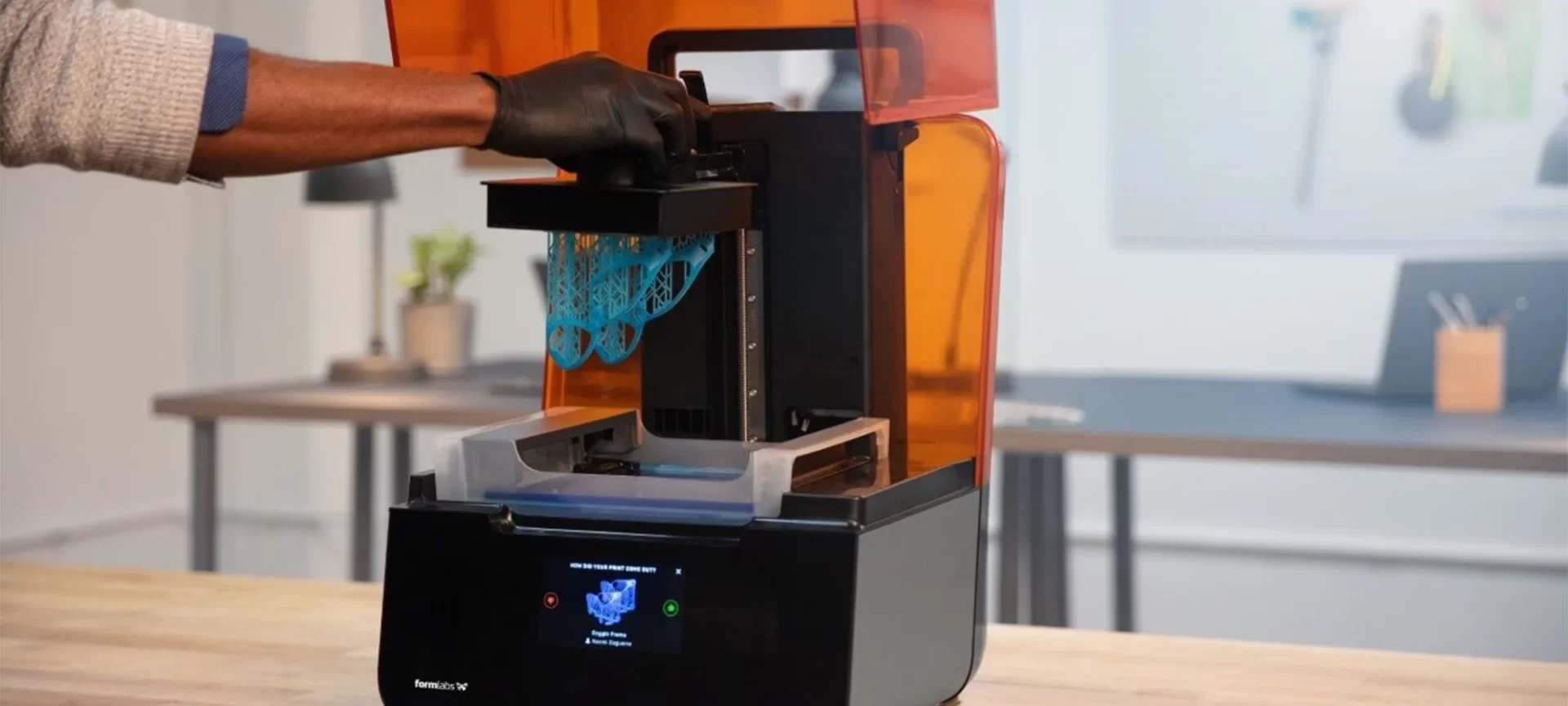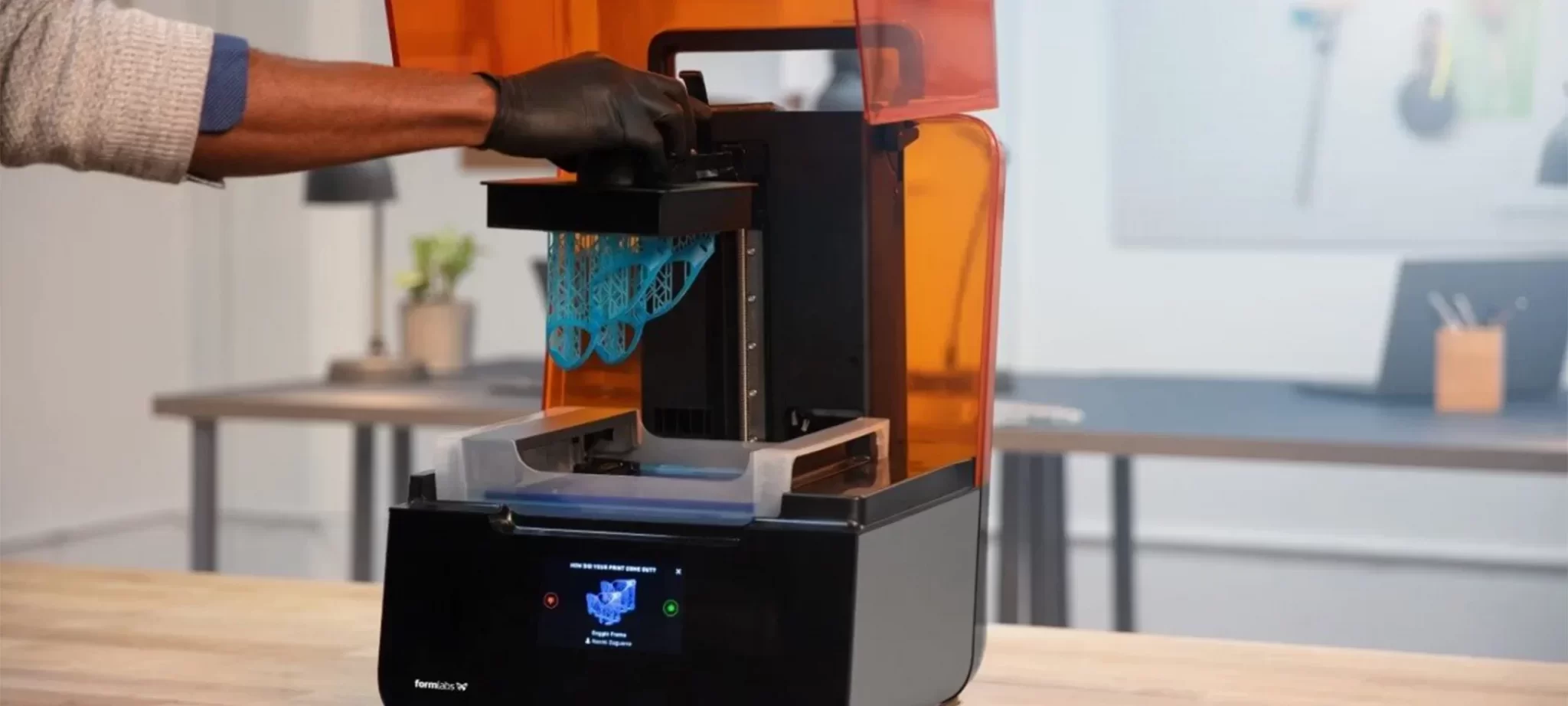 3D printing companies all over the world are often looking for promoting their products and for the same reason they seek out organizations or individuals with large community presence.
At the end of this activity, every party that has participated in it gets something or the other. The lucky winner chose her gets a brand-new printer!
Websites that regularly publish blogs also occasionally host giveaways of a 3D printer. To benefit from these events, all you need to do is a simple thing i.e. keep your eyes open.
Sometimes there are companies like Lulzbot which are directly giving free 3D printer. This is another option wherein you can get your 3D printer for free.
Getting a Free 3D Printer From Classified Ads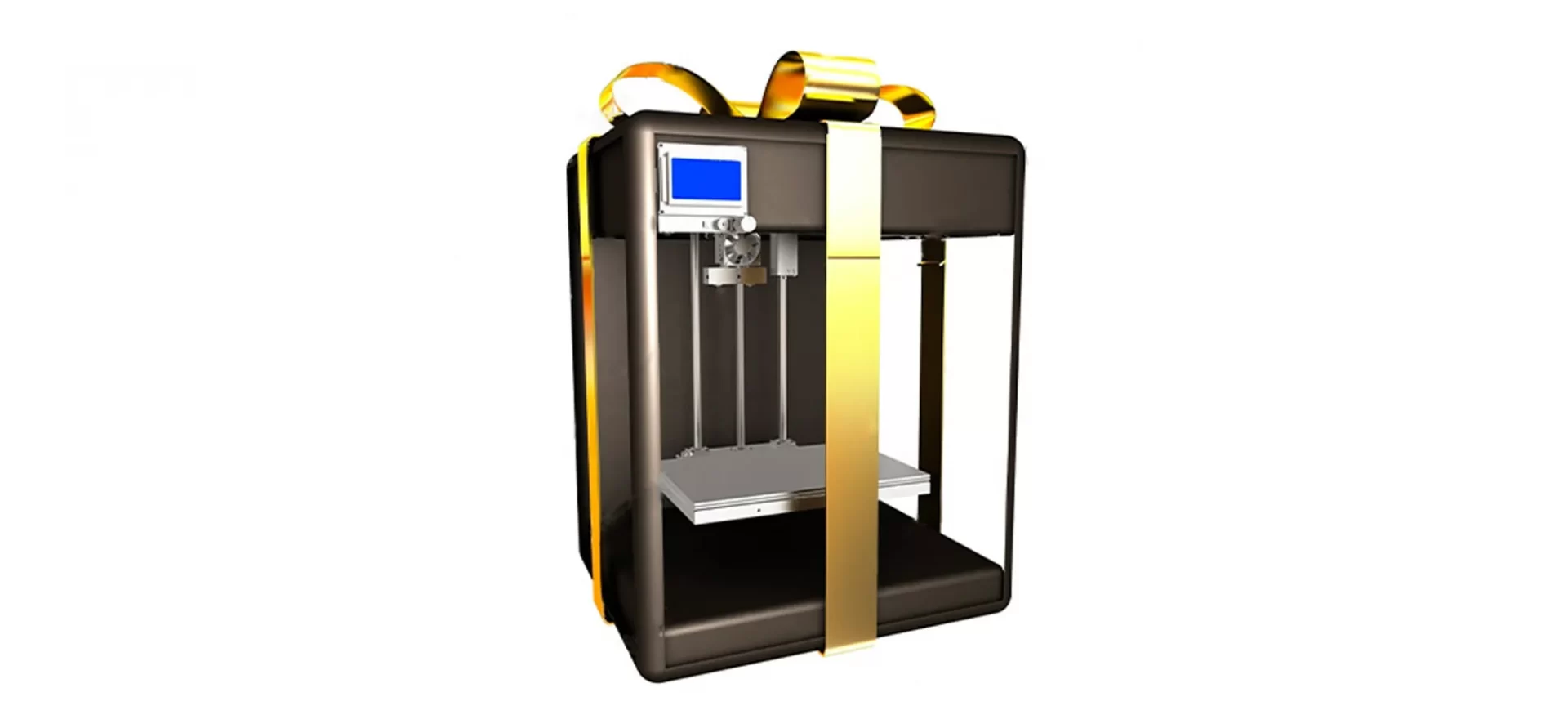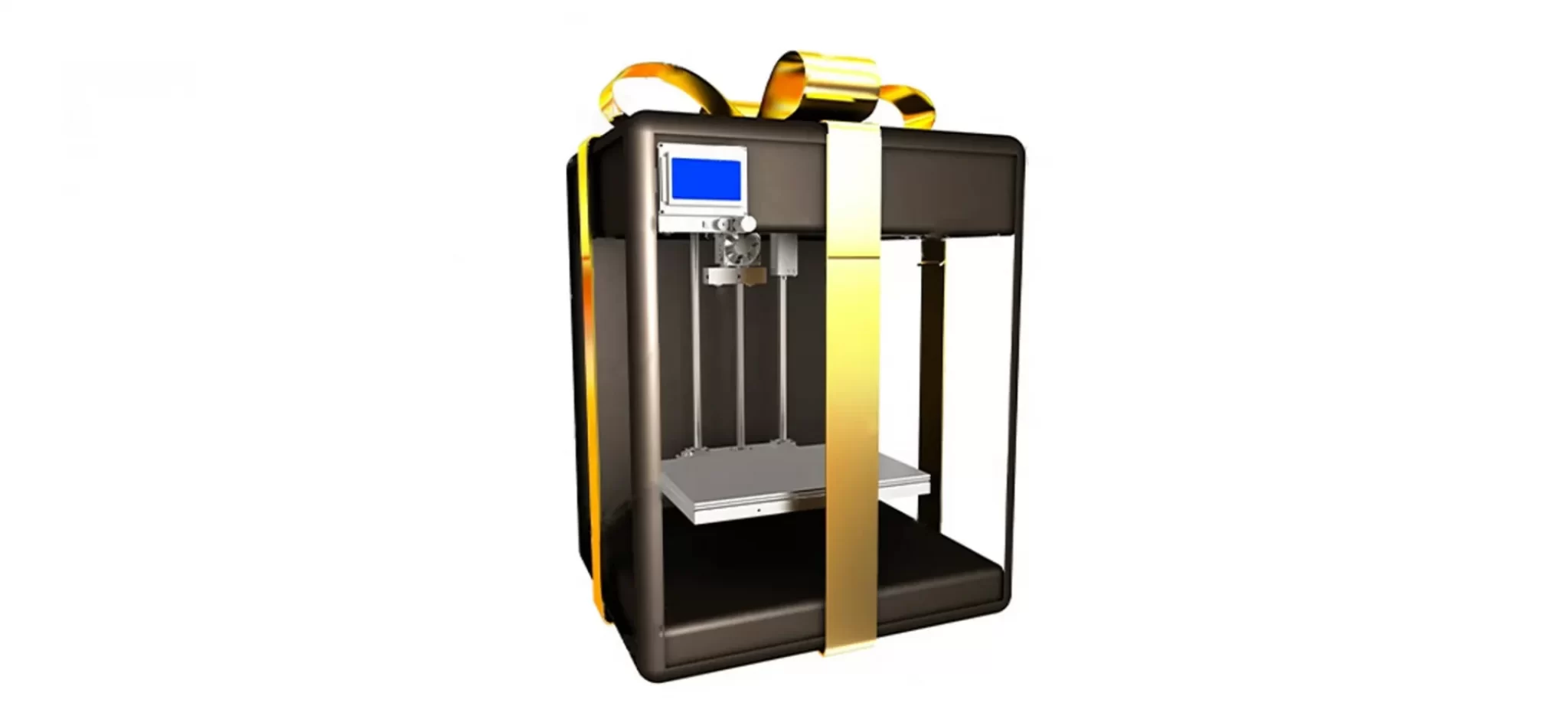 What was once limited to newspapers and magazines, is no more confined. It is time that you discover websites such as eBay, Craigslist, Kijiji, and Shpock. Chances are on this website to find a secondhand 3D printer for free.
Although this might sound unintuitive, it's not uncommon for one to find expensive items being given away for free. Often they are also sold for a very less price.
This is done because someone simply wants to get rid of something or they are not having the same space or they are moving or for any other reason.
Getting a YouTube or Social Media Sponsorships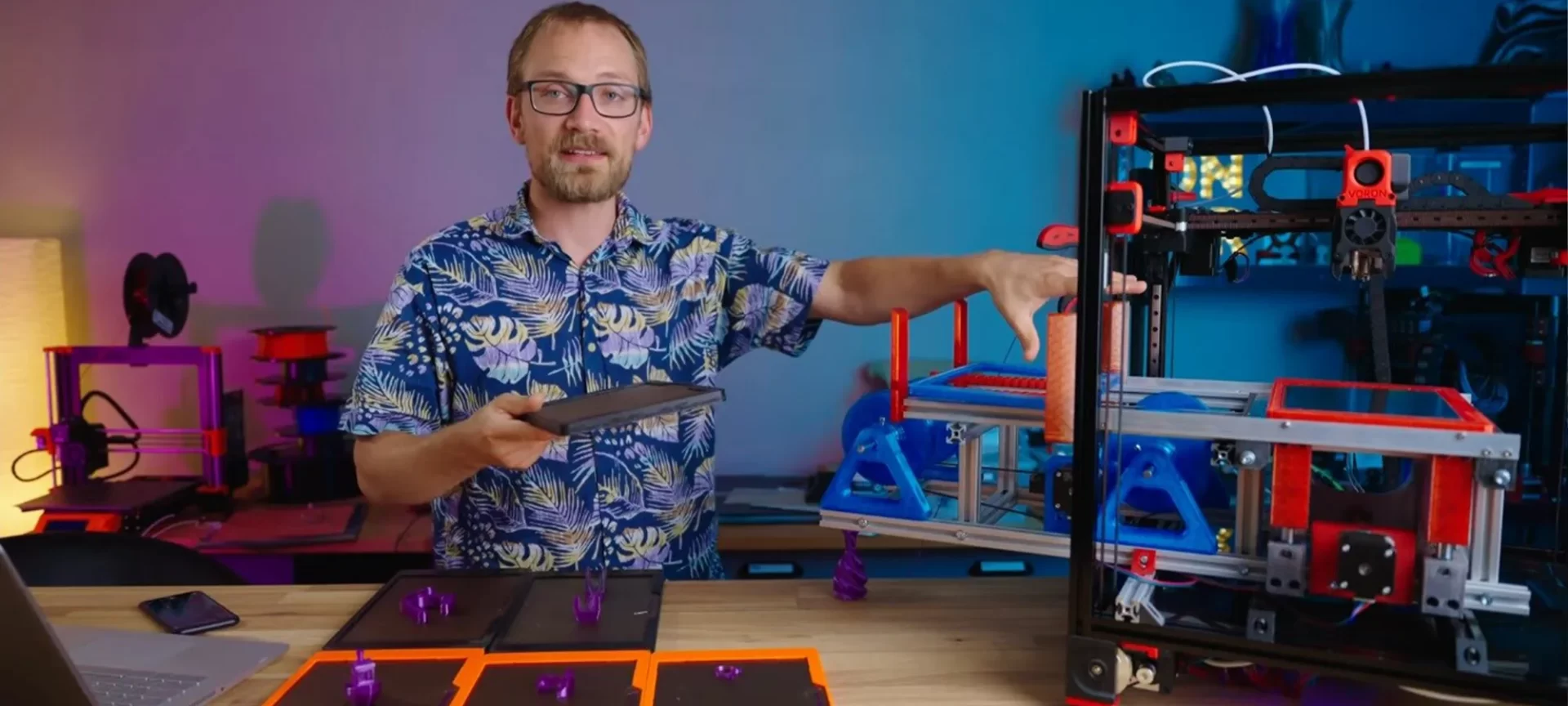 If your skills are something you'd wish to brag about in the CAD field, then this may be an option that can be for you. Many people who love video editing and filming, are known to possess huge fanbases through YouTube.
Some examples of these people are 3D Printing Nerd and Make Anything. They get sponsorship from companies that wish to promote their printer.
So if you have your personal opinion about something, share it on YouTube, create videos, and build a fanbase. This is the only method that is not as straightforward as contests, but it's natural.
If you have a passion for filmmaking and 3D printing. This method is something you can use and see your chances.
Other platforms also exist, such as Facebook and Twitter. On these platforms, people are sponsored for their accomplishments i.e. there are certain groups or organizations that are often fund and sponsor people who are popular on their social media for promoting their product.
The Conclusion
Getting a free 3D printer is a huge thing and those who do not have it and want it to know the exact hugeness involved in getting one. So, every chance counts and you need to take it without thinking whether it's silly or not! Ultimately, it offers you to be a part of the amazing 3D printing world.
Whereby showing your additive manufacturing skills you can manufacture and sell products online. So, this article was meant to help all of those who do not have a 3D printer and cannot afford it.
But at the same time, it can also serve those who have a 3D printer, who can afford won, but wants to win it, rather than buying it.