Raise3D N2 3D Printer
Raise3D has tried its best to include all the crucial features that could end up with the best results. From smaller to bigger details, it has considered every minute factor in bringing the most comprehensive list of features together under one roof.
PROS
Reliable
Amazing print quality
Larger print volume
Affordable professional 3D printer
Heated print bed
Closed frame
Multi material support
Power outage resume
CONS
Not affordable for home users
Software lacking controls for setting extruder's fan speed
Single extruder
Manual bed leveling
Product
Specification
Videos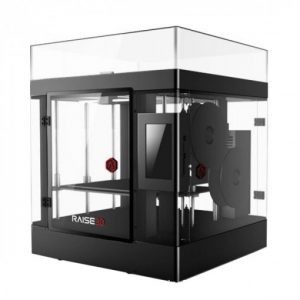 Being the only printer that comes with an onboard battery backup, Raise 3D N2 assists you in the event of a power outage. Being intuitive, the ...
| | |
| --- | --- |
| Model | N2 Single |
| Manufacturer | Raise3D |
| Price Range | $ 2499 |
| Release date | 2016 |
| Country | United States |
| Availability | Available |
| Classification | Desktop |
| Technology | Extrusion (FFF- FDM…) |
| Material | ABS, Other plastics, PLA |
| Filament diameter | 1.75 mm 0.07 in |
| OS compatibility | Linux, Mac OS, Microsoft Windows |
| Generic material | Yes |
| XY accuracy | 0.0125 mm 0 in |
| Max. build size | 305 × 305 × 305 mm 12.01 × 12.01 × 12.01 in |
| Max. build volume | 28.37 L |
| Max. print speed | 150 mm 5.91 in /s |
| Min. layer thickness | 0.01 mm 0 in |
| Dimensions | 616 × 590 × 760 mm 24.25 × 23.23 × 29.92 in |
| Nozzle diameter(s) | 0.4 mm 0.02 in |
| Power input | 600W @ 110-230V 50-60Hz |
| Heated print bed | Yes |
| Heated build chamber | No |
| Automatic calibration | Yes |
| Closed frame | Yes |
| Dual extruder | No |
| Independent Dual Extruder | No |
| Full color | No |
| LCD screen | No |
| Touchscreen | Yes |
| On-board camera | No |
| Mobile app | Yes |
| 3D scanners | No |
| CNC mill | No |
| Electronics 3D printing | No |
| Laser engraving | No |
| Conveyor belt | No |
| Air filter | No |
| Pellet extruder | No |
| USB | Yes |
| Wifi | Yes |
| Bluetooth | No |
| SD card | Yes |
| Ethernet | Yes |

Table of Contents
Raise3D was born after successful crowdfunding from more than 300 contributors, enabling a total collection of $44,892. After securing such a huge amount in 2015, the company never looked back.
Among many other offerings, N2 is a very popular choice from the manufacturer. The Raise3D N2 review would outline the various perks that the machine offers.
And, the article will also talk about the limitations of the printer that need improvement. Or, those which could have been better presented.
Within the same series, there are other 3D printers as well. However, let us focus on this one for the moment. The machine is equipped with many features that make it such an unmatched option for the users.
Falling in the mid-range, the desktop 3D printer proves to be one among the few that really justify their cost. N2 features a simple yet charismatic design.
Its professional outlook and a goal to accomplish great work are just a few benefits to talk about. Overall, the 3D printer targets to do much more.
There is no surprise that so much backing is available for the 3D printer. After you would find out what all it offers, you would come to an agreement too.
3D printing is a very progressive niche. And, there are limited machines that could go on for years sharing similar craze among users. Let us find out if N2 can do that too or not. Read the complete review to decide on your own.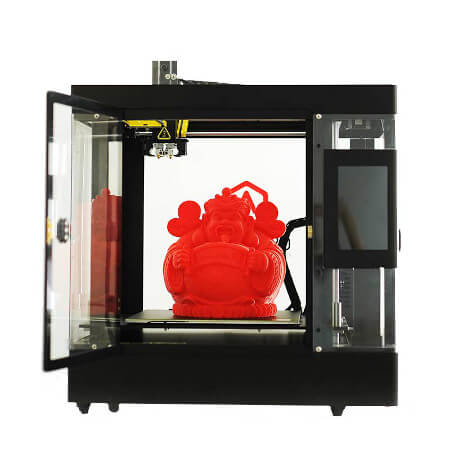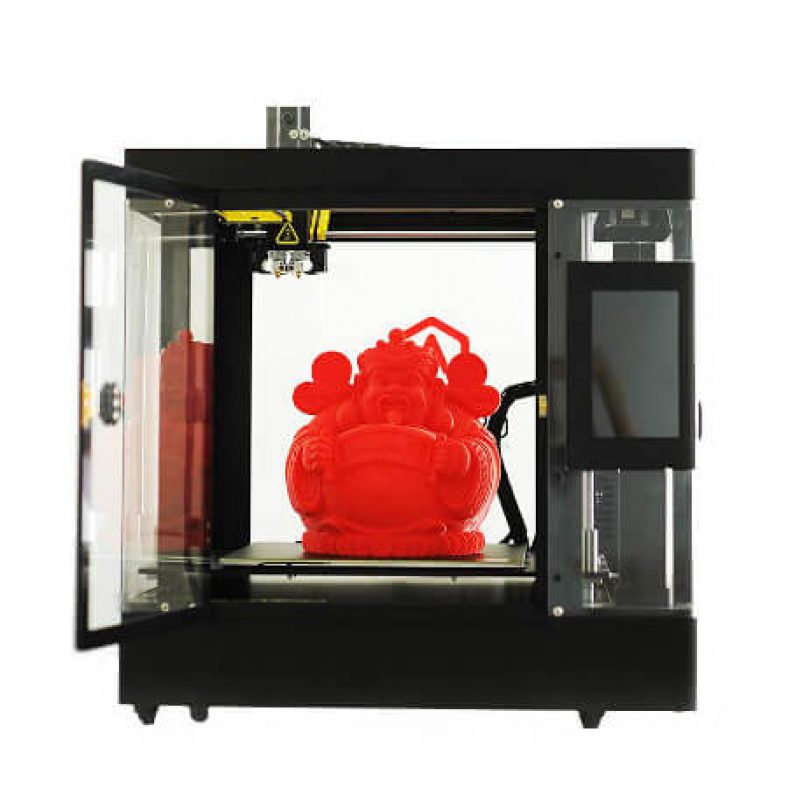 Features
Raise3D has tried its best to include all the crucial features that could end up with the best results. From smaller to bigger details, it has considered every minute factor in bringing the most comprehensive list of features together under one roof.
The 3D printer, hence, could assist users in experiencing the plethora of potentially connected with the 3D printing technology.
Closed Frame: Raise3D N2 has a completely closed frame. However, the see-through doors make it easy for the users to keep an eye on the print progress at the same time. On the other hand, the closed frame ensures a consistent temperature around the build space. It minimizes the problem of inconsistent cooling of the layers. Moreover, it offers safety to the users.
Larger Build Space: The 3D printer has a large build space for helping users print a variety of different parts.
Heated Build Plate: N2 has a heated build plate. This is obvious in understanding its compatibility with flexible materials. The heated bed adds to the adhesion of the first layer. Hence, users can 3D print without facing issues such as warping.
Support for Multiple Materials: The heated bed and multi-material support go hand in hand. One needs a heated bed when wanting to work with materials other than PLA. And, N2 provides that benefits to the users. You can not only print with PLA or ABS but nuances of other filaments including PETG, TPU, and others.
Power Outage Resume: If you work from home or even from your office where power outage is a huge concern, you may not like ending up with failed prints if any such problem occurs. But with N2, you can stay relieved. This is because the 3D printer is equipped with a power outage resume feature. This means that the printer will save progress in case of any power outage and will resume the operation after the electricity comes back.
7 Inches Touchscreen Interface: The manufacturer has included a 7 inches touchscreen which lets the user make every setting right on the machine itself. Hence, the 3D Printer can work as a standalone device. The interface is user-friendly and very simple to run through. It has all the controls that you would need to make the right adjustment for the printing. The interface is even integrated with the power resume feature. So, you can right away resume the prints from your touchscreen.
V2 Hot End: Unlike most of the desktop 3D printer, that features uncompetitive extruders and print head, this one ensures to provide users with the best variant of hot ends. V2 hot ends, available with this 3D printer can reach a temperature of up to 300 degrees Celsius. Allowing users to print with flexible materials without any hassle.
WIFI over LAN: One can use the WIFI over LAN setup to connect with the printer. Hence, users can upload prints from anywhere within their house or office.
Single Extruder: The 3D printer has a single extruder. However, if you wish to go for the dual extrusion, you can shift to Raise3D N2 Dual. That would be a great choice if you completely wish to stick with Raise3D.
Manual Bed Leveling: This is something that most of the users may not like. An auto-leveling is much easier to process, in comparison to the manual calibration. But the fact that manual leveling offers better flexibility of setting, you may, after all, find it beneficial. And, it is a great way of learning too.
Specifications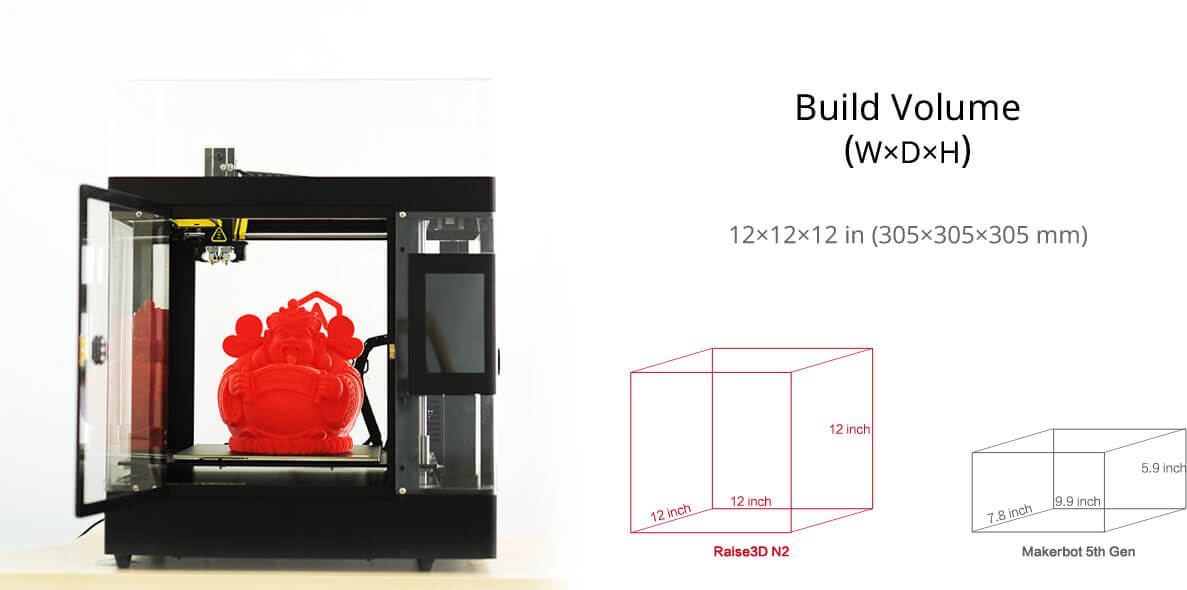 Credit: imagetransforms.com
The Raise3D N2 offers a large build volume of 305 x 305 x 305 mm. But it does not seem bulky at all. It has a sleek body that lets you keep the 3D printer on your desk or even inside your home.
You can decide where you wish to work. You can find the place for this machine in almost every space of your house or office.
It offers a heated build plate that is removable and lets users manage their prints easily after being printed. You can achieve a layer resolution between 0.01 to 0.25 mm.
The accuracy of the 3D printer is also applaudable. Each X and Y-axis offers 0.0125 mm of accuracy. On the contrary, the Z-axis offers an accuracy of 0.00125 mm.
You can work with different filaments including standard as well as flexible ones. The nozzle temperature can work between 170 to 300 ℃. Also, the print speed is very impressive. You can print as slow as 10mm/sec and as fast as 150mm/sec.
The nozzle speed is between 150 to 300 mm/s. It is a very powerful machine and the technical specifications say it all. Isn't it? With a few modifications, the 3D printer would have been even easier to use.
Price
The price of Raise3D N2 falls within a $3000 budget. For the exact cost, you can request a quote from the manufacturer on their website. It is lucid that the price is set to suit professionals and not home users wanting to create fun parts from the 3D printer.
First Impressions
You will find the printer securely packaged inside the box. And, as you would expect, the 3D printer package is massive, and why not.
After all, it has to include a printer with a considerate footprint. The manufacturer makes use of the Styrofoam frame for encapsulating the printer.
This is why the machine stays safe while traveling alone. There are plastic spaces as well as zip ties included in the box for storing different components of the printer.
With that said, you would find other components too with N2. The package has Hex Wrenches, a scraper, along with USB flash drive, and spare parts.
All along, you would need help when carrying the printer package from one room to another. But once set, you will be happy to work with this compact machine.
Setup
The setting of this 3D Printer will not be very easy. Although the price isn't cheap, consideration of automatic bed leveling seems to be missing from the goals of the manufacturer.
With manual calibration, you may have to fall into a trial and error game of finding the best setting. However, the hard work will pay off.
Apart from that, the 3D printer comes assembled. So, you do not need to worry about combining different components for starting the setup process.
You also receive the complete guide with the package that tells you each step to be followed precisely. In other words, it is easy to set up the printer if you follow the guideline precisely, without missing even any part of it.
Printing Type/Cost
Raise3D N2 is based on the FDM 3D printing technology. In this process, the filament is heated beyond its melting point and deposited on the build plate, one layer at a time.
After each layer solidifies, another layer checks in. The printer features the cooling mechanism for setting these layers. The process of layer deposition continues until the object is completely created.
The printing cost, on the other hand, would depend on a lot of other factors. You cannot forget to consider the material cost, the complexity of the 3D design, and many other secondary costs too.
And, the cost of printing different designs would differ widely. For a cheaper option, you can go with PLA.
Print Quality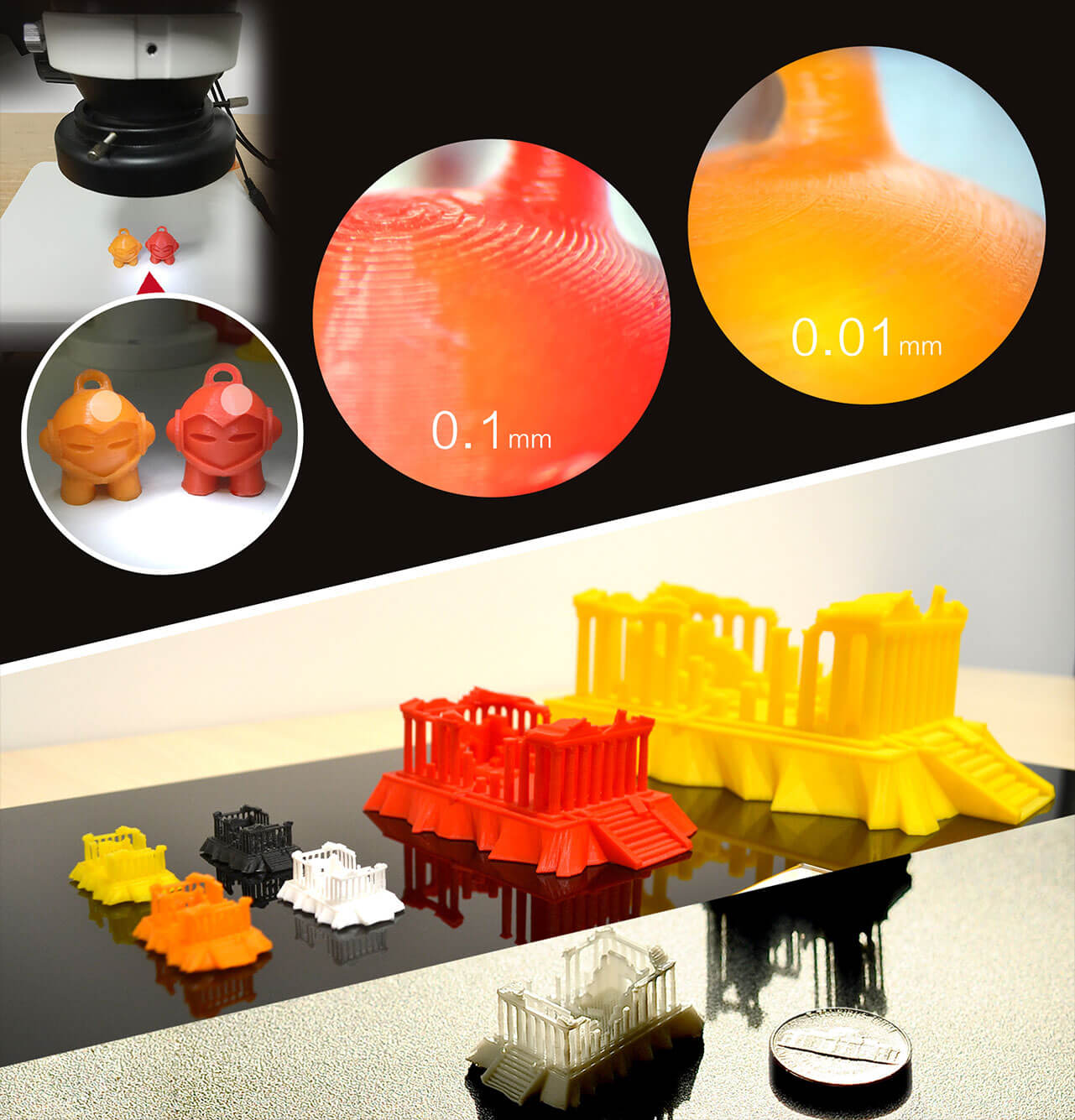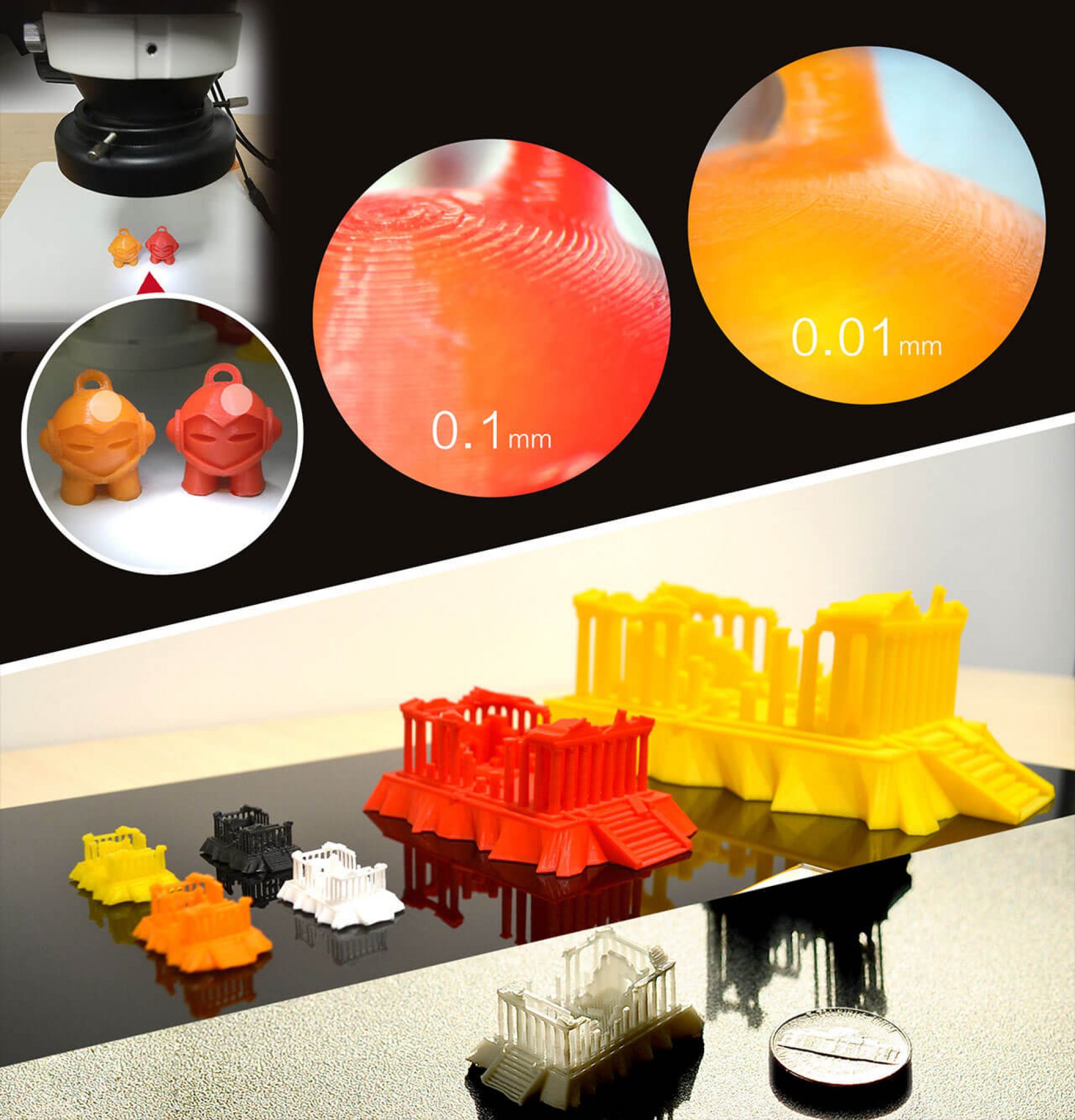 Credit: imagetransforms.com
It is no doubt that the 3D printer is for professionals. And, one can tell the same by looking at its print quality. The machine is very precise and offers great reliability in terms of accuracy.
With the studier metal frame, N2 is capable of minimizing the vibrations to almost null. Hence, offering even bigger room for better designs.
You can print finer details, complex geometries as well as using a variety of different material options. This also helps in achieving varying parts properties.
Software
The manufacturer offers its own slicing software, ideaMaker. This is a very intuitive application and covers almost every possible setting for optimizing the prints for the best results.
However, it cannot control the settings of the extruder fans. Hence, when you do not need excess cooling, you must find a way to control the fans externally.
For instance, you can fix the washer or similar-looking tool over the extruder fan to limit the circulation of excess air.
Apart from that, the app is very simple and easy to use with the inclusion of all the settings you would ever need. Create support, choose infills, or play around with various different settings to find the one that matches your expectations.
Customer Service
Raise3D offers competitive customer service. You can connect with the dedicated team using their email address or phone number. And, they are very responsive and offer quick help.
The website also caters to most of the usual questions of the users, minimizing the need for seeking help from customer support.
Parameters Influencing Buying Decision
Before buying a 3D printer with such a price rate, you must look for the necessary details responsible for influencing your purchasing decision.
3D Printer cost: The cost is in the mid-range. And, it is quite affordable for businesses and professionals. However, not suitable for those wanting to use the machine for fun.
3D Print quality: It offers amazing print quality with a minimum layer height of 0.01mm.
3D Print speed: Raise3D N2 can let users select speed between a wide range from 10 mm per second to 150 mm per second. Hence, one can go from real slow printing to higher speed.
3D Printer capability: One can print with different materials including standard as well as flexible ones. Plus, it has amazing print quality. That very much says about the capabilities of the machine.
3D Printer Practicality: The 3D printer can create functional prototypes as well as end parts. And, it can be used for applications within different niches.
3D Printer User expectations: Dual extruder and auto-leveling are few features that must have given users with few more reasons to choose this printer over others.
The Verdict
Overall, the printer is a high performing machine. The Raise3D N2 review clearly highlights the reasons for which it has been so popular among the 3D printing community. And, you can utilize it too.