SainSmart Genmitsu 3018 Pro
The machine is a suitable option for those who wish to buy a budget-friendly CNC machine that can work with numerous materials.


PROS
Capable of delivering smooth and detailed cuts
<meta charset="utf-8">Able to work with various kinds of materials
Is simple to use and doesn't need a computer
Made up of high-strength providing materials
The Assembly of the machine is fairly simple
One-year warranty
CONS
Cannot engrave hard materials
Some users complain about its stepper motor drivers sometimes failing to deliver
Table of Contents
Manufactured in China, CNC 3018 is a universal engraving machine. Genmitsu 3018 Pro is an upgraded version of the CNC 3018 model.
Its build space along the X and Y axis is revealed by the 3018 number. The machine offers a build area of 300 mm * 180 mm along its X and Y-axis respectively.
CNC 3018 Pro features the all-new mounting with the lead screws and rods for the X and Y-axis. The machine is mainly used while conducting general craft projects as well as woodworking.
It delivers smooth cuts when dealing with materials ranging anywhere from wood to wax. Also, it provides considerable build volume along with other features.
But are these features enough to call it a reliable CNC machine? Does the machine justify the cost at which it is available? Well, let's try getting answers to these questions by going in-depth.
Features
The first feature that strikes out to any user who notices Genmitsu 3018 Pro is its commendable build volume. Apart from permitting you to cut parts from huge build sizes, 3018 Pro is also variability.
The machine is capable of processing different materials. Also, it's very easy to operate and has open-source hardware and software which lets anyone who wishes to access it, reach out easily.
Powerful performance
The CNC 3018 Pro makes use of a 775-spindle motor and an ER-11 style chuck which is already attached with a 1/8-inch flat end mill.
Note that the maximum power rating of this spindle motor is 120 Watts which is powerful enough to cut different materials and produce decent cuts on most of the parts.
Typically, the machine is known to cut plywood with a 1/8-inch flat end mill at a feed rate of 3 mm per second, spindle speed of 600 rpm, and at a cut depth of 0.5 mm. Although the cut edges are smooth, sometimes they might be quite straightforward.
Used in multiple applications
Normally, 3018 Pro is known to be best suited for small CNC router applications such as woodworking and general craft projects such as ER collet racks as well as engraving letterings. Also, note that most of the end mills provided with the machine are identical and aren't used for general milling.
Productive working area
The overall working area provided by 3018 Pro is 300 mm * 180 mm * 45 mm. Although not the largest one out there, the work area is pretty decent for accommodating small to medium-sized workpieces.
Moreover, the table is designed in such a way that users can extend the work area by adding a Y-axis extension. This leads to the creation of more space for even bigger workpieces or projects.
Cuts a broad range of materials
Thanks to the sturdy construction of CNC 3018 Pro, the spindle motor allows users to cut a wide range of materials.
The machine is able to process various types of plastics, woods, acrylics, PCBs, PVCs, and soft metals like brass and soft aluminum 6061. Because of such a feature, you can increase the scope of your projects.
Numerous ways to use and control
Operating 3018 Pro is extremely easy. Users can connect via an offline control module or interface that connects to the mainboard of the machine via the cable.
By connecting in this manner, users can control it without the use of any connection. This allows the CNC machine to run continuously without being stopped midway.
All one needs to do for starting the milling process is just save the needed carving files into the supplied USB drive or SD/TF card transferring it to the offline controller that has 1GB capacity.
Although there isn't any touchscreen interface, simple press buttons and an LCD screen display the menu as well as various functions that you can perform.
The other way to connect is using the USB port on the offline board for connecting to a computer. This mode allows you to access the engraving file straightway from the computer or transfer it to the offline controller.
Specifications
| | |
| --- | --- |
| Price | $254.99 |
| connectivity | USB cord |
| Spindle Power | 120 watts |
| Power Consumption | 12 Volts |
| Maximum Speed | 10,000 RPM |
| Resolution | 0.0006 mm |
| Working Area | 300 mm * 180 mm * 450 mm |
The spindle of 3018 Pro is operated using a 775 motor that has a power of 120 watts. It needs a power consumption of 12 Volts and delivers a maximum speed of 10,000 RPM.
3018 Pro delivers a programmable resolution of 0.0006 mm. Users can work in an area of 300 mm * 180 mm * 450 mm.
The machine table is made from extruded aluminum and can easily route materials such as Plastic, Wood, PVC, PCB, acrylic, or soft aluminum 6061.
Operators can connect with the machine using a USB cord. It is compatible with GRBL 1.1 or GRBL control software.
Price
SainSmart Genmitsu 3018 Pro is available for $254.99.
First Impression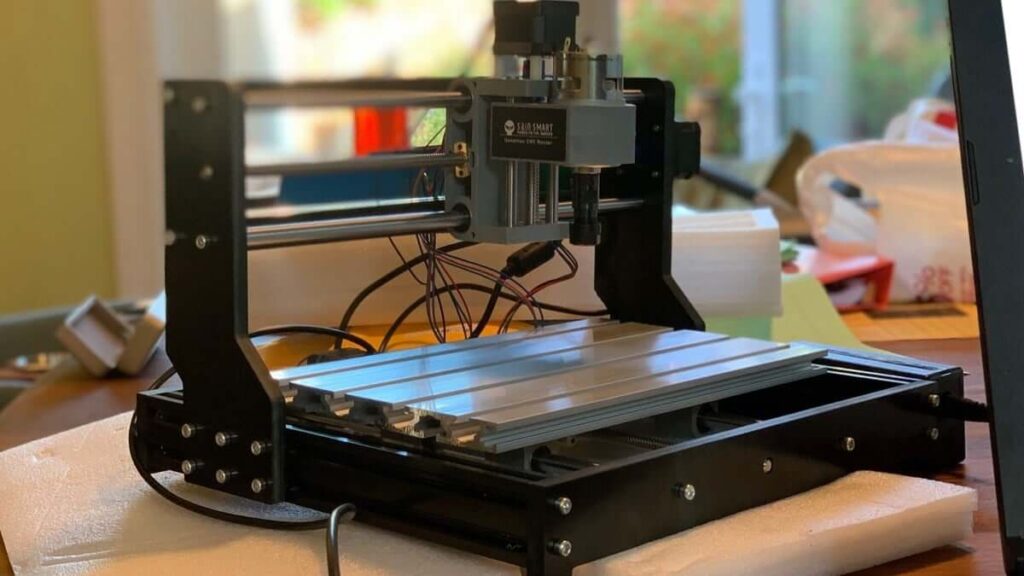 Although featuring similar frame designs, the Pro version is more rigid when compared to CNC 3018. The manufacturers have discarded the plastic side panels to ensure wider aluminum extrusions for the sides and vertical cross braces.
The back as well as the front base's structures along with the vertical sides that support the spindle assembly are made up of solid material i.e. thick Bakelite.
Specifically, the ground bars, as well as two lead screws on which the spindle and the table travel are based, are made up of metal.
Because of this upgraded frame design, the base height has been raised to about 4 cm. Not only has the overall durability of the machine been enhanced, but it also helps to improve the stability during the milling operation.
The spindle mount assembly is manufactured using hard plastic, mostly ABS. Four Y-axis sliders are bolted underneath the table and the Y-axis nut seat is made from injection-molded plastic.
Moving on, the mill table is made from an aluminum extrusion and is robust as well as durable. Also, the spindle's motor features a 1/8-inch ER11 collet extrusion that comes already attached.
330 mm * 400 mm * 240 mm is a dimension that can easily fit on medium to large-size desktop tables. Its wires, as well as cabling, are all very well-organized. The entire unit weighs 15.27 pounds.
Setup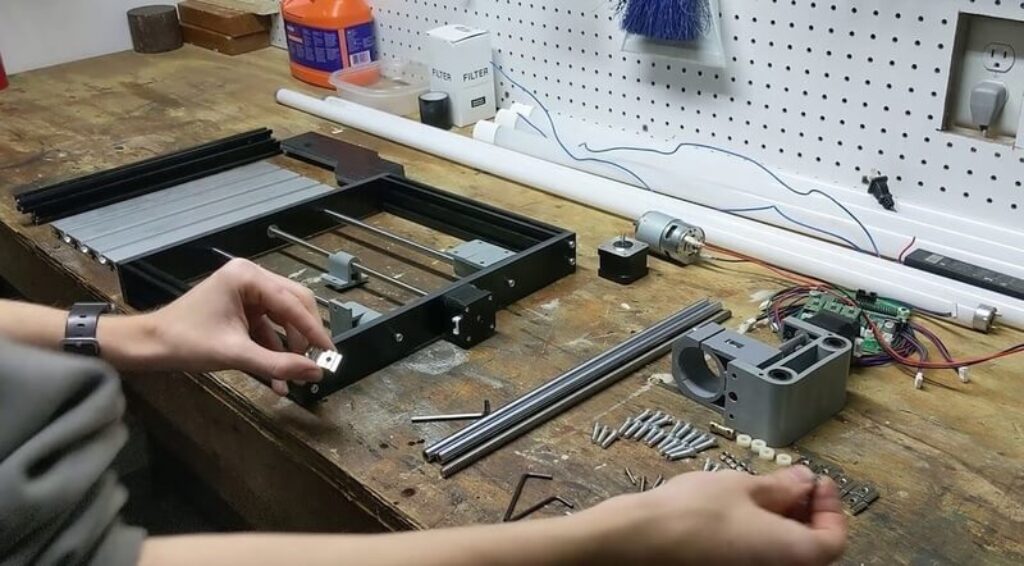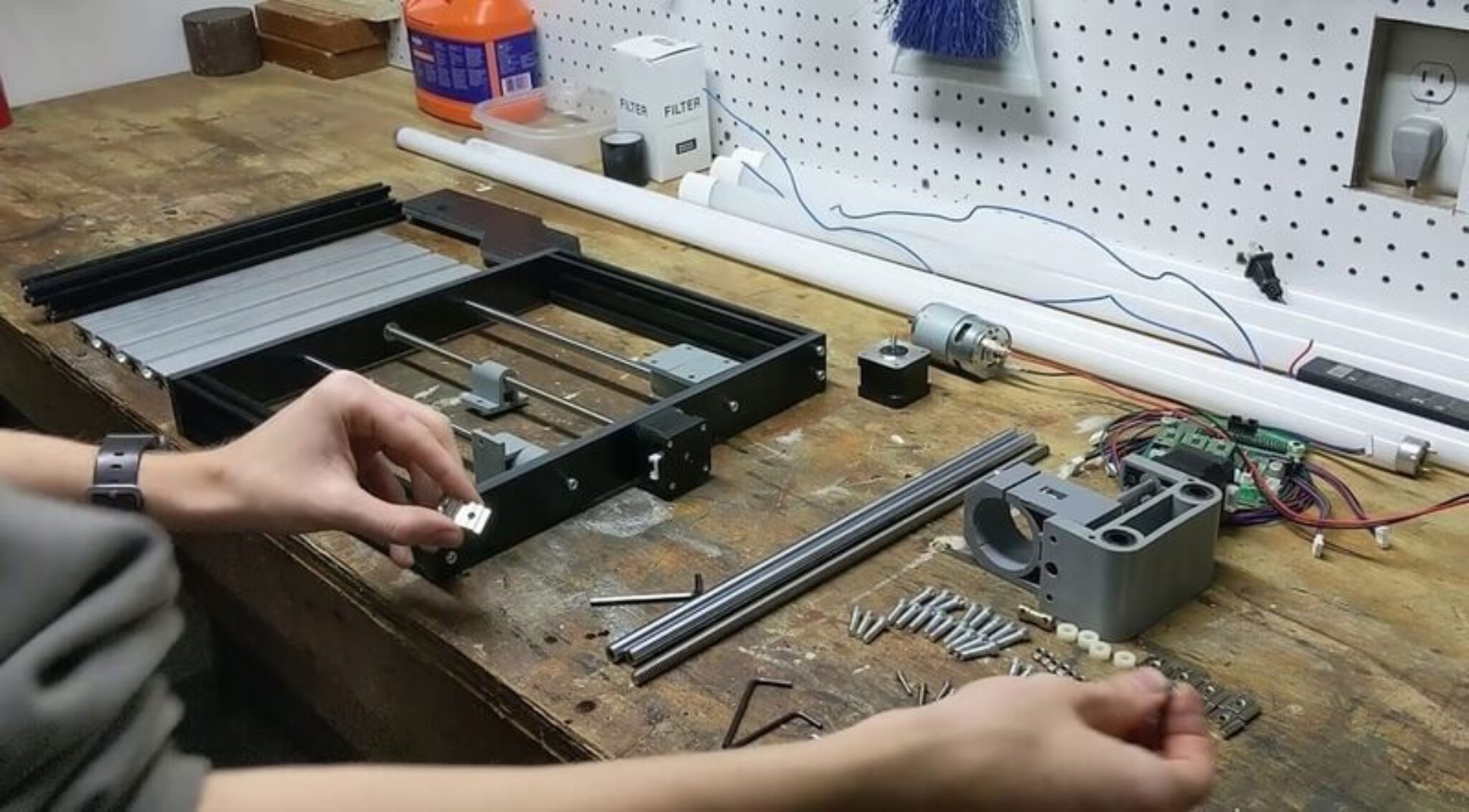 The entire unit comes in a kit form and is well-packaged in a compact box measuring around 17 inches * 9 inches * 8 inches. All the components that come in the kit are packed in soft foam that is shaped to fit them cozily.
There are two small stepper motors included in the box, whereas the third one is already attached to the spindle assembly.
As it comes in a kit form, the machine is entirely unassembled. To get everything in place, it takes about 2 hours and you can rely on YouTube videos.
CNC Machining Quality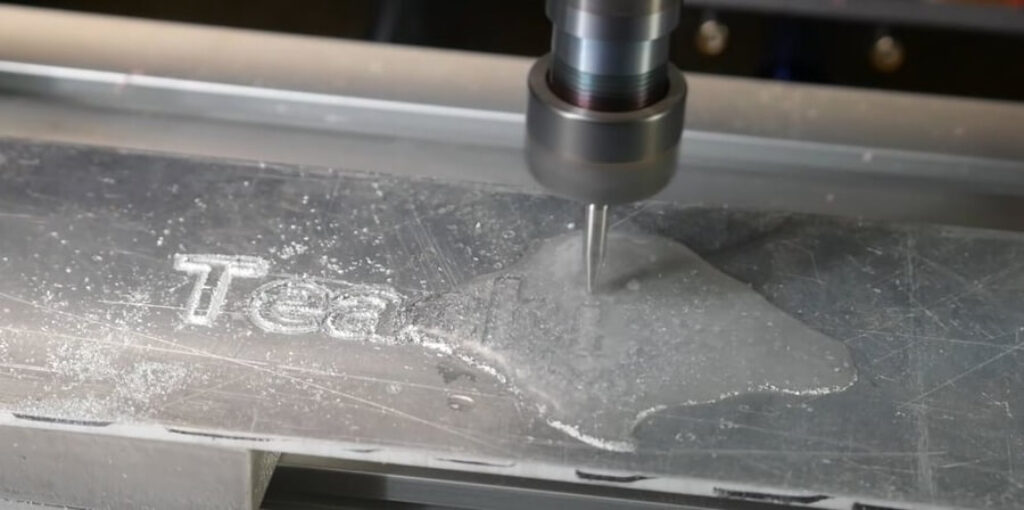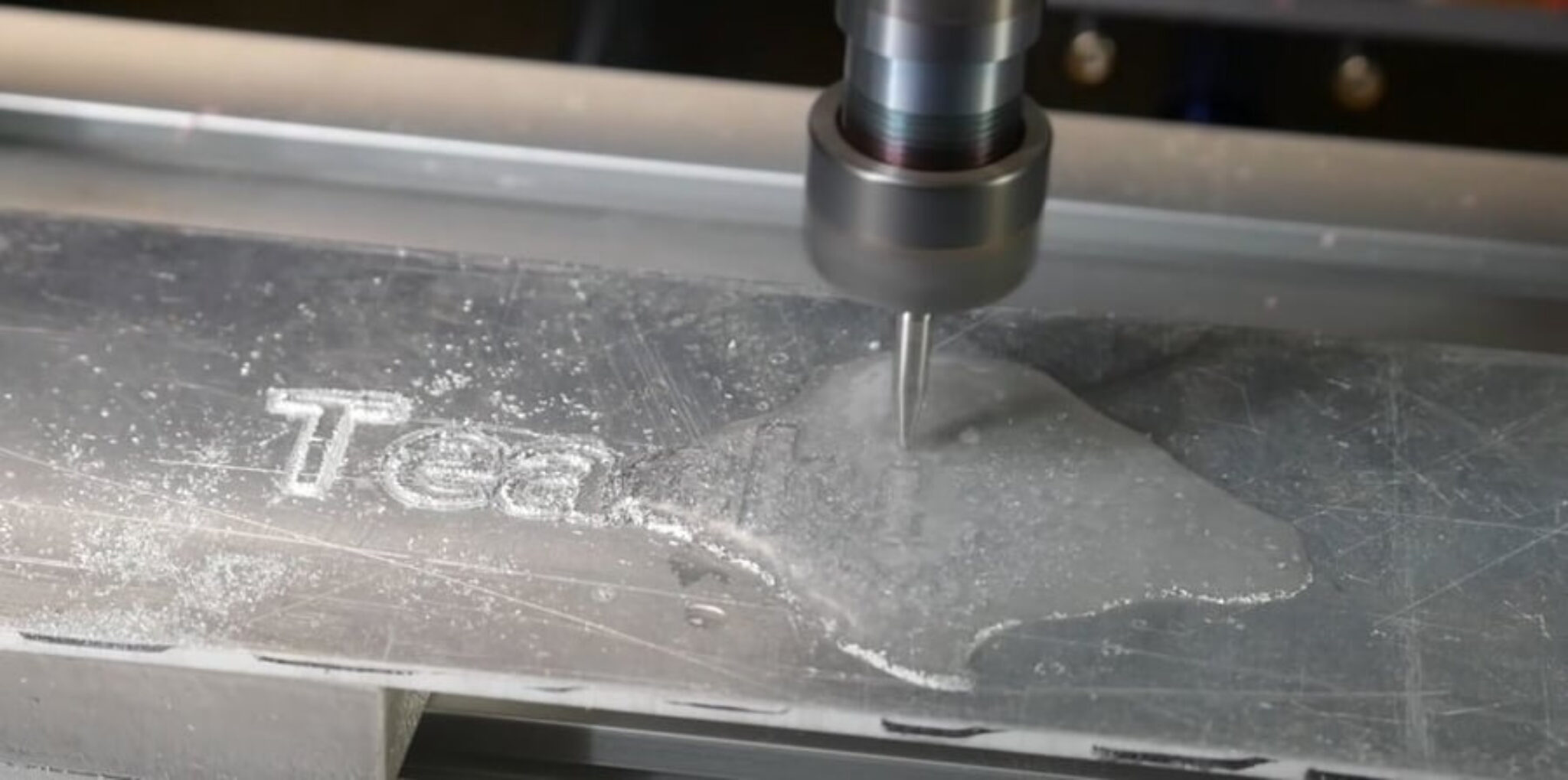 The machine is able to process various materials with a decent amount of accuracy to deliver accurate parts and functional prototypes finding applications in various fields.
Software
3018 Pro makes use of the GRBL firmware i.e., an open-source CNC control software running on Arduino. It needs to be installed on the PC or laptop with which you plan to operate the machine.
The program is extremely easy to understand as well as use. All you need to do is set the tool and the datum, thereby sending the program or design to the machine.
Note that you'd need separate software for generating the G-code file and loading it onto the GRBL software for sending it to the machine. For accomplishing this function the software must be compatible with GRBL.
Customer Support
Sainsmart offers excellent customer service. Their representatives are always following up to ensure everything is working and up to the mark.
They respond rapidly when contacted and try offering solutions to most of the issues raised by the users.
Parameters Influencing Buying Decision
Here are some of the key factors that are good to take in mind before considering buying 3018 Pro.
CNC machine cost: Considering the cost of other machines delivering the same outcome, 3018 Pro's cost is very reasonable.
CNC machine quality: Decent.
CNC machine capability: The machine is capable of processing various materials of varying geometries easily.
CNC machine practicality: It can be used for general craft projects and woodworking.
CNC machine user expectations: Being a universal machine, 3018 Pro is for all kinds of users. Be it a beginner, an intermediate or a professional in the field.
The Verdict
Genmitsu 3018 Pro is a convenient option for anyone looking to master the basics of CNC machining.
The machine is affordable, capable of delivering good results, and extremely easy to operate. It is also a suitable option for those who wish to buy a budget-friendly CNC machine that can work with numerous materials.