TC2 21B
When it comes to innovating technology for designing professional and great-performing scanners, there aren't many competitions for the manufacturer.
PROS
Highly accurate
Separate changing room
Takes only a second to complete full body scan
Process avatar in 9 seconds
Precise point to point measurement
Table of Contents
The TC2 21B scanner is a product by TC2 Labs, a manufacturer based out in the USA. Designed for capturing high-quality full-body scans, the machine is equipped with amazing features.
Not only does it offer unmatched accuracy, but the scanner is very fast in operation too. It can scan the entire body of a person in just a second. In addition, if you wish to create an avatar, the scanner will require only nine seconds.
Being a professional and complete body 3d scanner, the device is big in size. Therefore, it is stationary and includes a changing area with curtains for privacy. The company also provides a built-in touchscreen version of the scanner for letting users complete scanning with preferred settings without any assistance.
Apart from flaunting quick scans, the device can help many users with a variety of applications. Best suited for fashion, medical, VR, fitness, and many other niches. As mentioned, with a one-second scan and 9 seconds for data processing, one can accomplish the job in no time.
Overall, there is a lot to boast about this amazing 3D scanner. However, you might find it a little expensive and occupying too much space. To know what else to expect from TC2 21B, you read our detailed review outlining the important details about the device.
Features
The scanner was released back in 2020. It has come a far way impressing its customers with its amazing features.
Incorporating some of the most fascinating design improvements upon the other existing scanners, TC2 21B definitely worth its price. Hence, making itself one of the most amazing 3D scanners for a full-body scan.
Compact Design
Although large in dimension, the scanner still seems slim and compact. When compared with other full-body scanners, it looks manageable in terms of size.
Private Scanning Booth
To ensure that the individuals' privacy is secure, the scanner offers a private scanning booth, surrounded from all ends. With a covered entry, the design looks perfect for medical scanning where it's often a need to capture patients' scans without clothes.
360 Degree Complete Scan
Clicks pictures from multiple angles to complete a 360-degree complete body scan with the highest accuracy.
Specifications
| | |
| --- | --- |
| | |
| Model | TC2-21B |
| Technology | Photogrammetry |
| Price | 30000 $ |
| Release date | 2020 |
| Country | United States |
| Status | Available |
| Category |  Full body 3D scanner |
Offering a full-body scanning booth, the TC2 21B is a large format device. However, it looks compact enough to fit in a room's corner. It comes along with a changing area and offers a self-scan mode for contactless measurements.
Price
The 3D scanner is priced at $30,000. It is expensive. However, when considering the features and its efficiency, the device seems completely worth its price tag.
First Impressions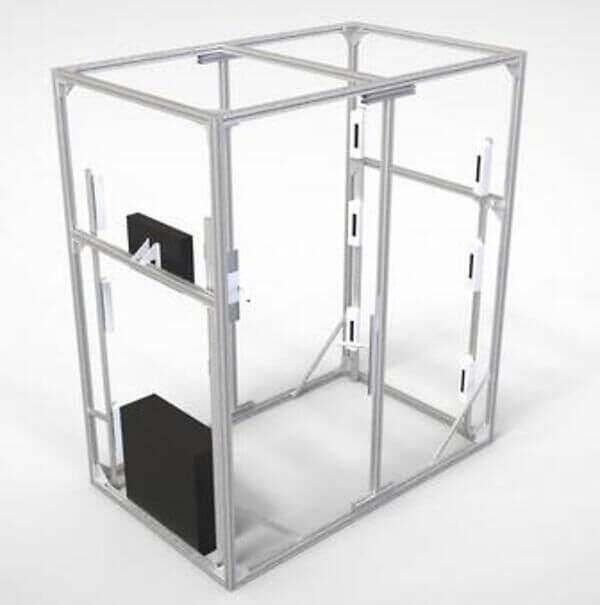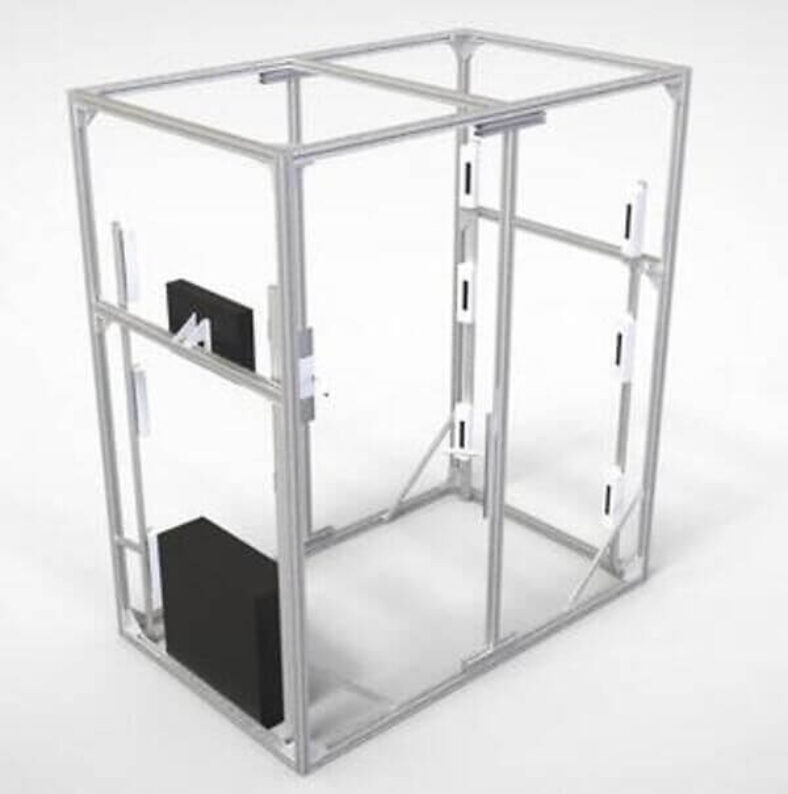 Looking like a cabinet, the TC2 21B scanner is a large format device. It is surrounded from all ends, with an entrance to get inside the scanning area. It also has a changing area with curtains to keep the entire process private.
In addition, the scanner with a touch screen version helps keep the operator's interaction as minimum as possible. Hence, it's best for medical applications where one often requires to scan body parts or complete human without clothes.
In short, the design is thoughtful and created to manage the safety and privacy of the person being scanned at the highest priority. Also, the scanner comes along with a software license.
Setup
When it comes to handling or installing the full-body scanner, the first few attempts may seem tedious. It could be tricky and require a lot of effort, to begin with. Hence, it is recommended to request the on-site assistance offered by the company to ease the overall experience.
From assembly to calibration, taking help from an expert would not only allow you to relax a little bit but can also gather proper knowledge of the scanner's workflow. If you are a beginner and handling such a huge scanner for the first time, you must consider opting for on-site assistance.
Scanning Type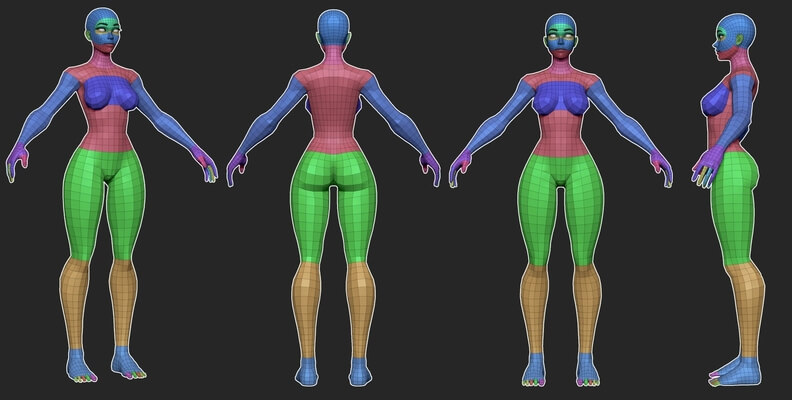 Credit: cdnb.artstation
TC2 21B is based on Photogrammetry technology. Most full-body scanners use this technology for providing quick output.
Known to be the simplest method among other 3D body scanning methods, Photogrammetry does not need any sophisticated equipment. On the contrary, companies only need high-resolution cameras and a way to circle the camera around the object you wish to scan.
When that happens, the camera clicks multiple photos of the person from almost every viewpoint possible. The technique ensures that the clicked photos include significant overlapping areas among each other.
While the hardware takes the photos, the photogrammetry software decides the number of clicks that must be taken from each angle. It is the job of the software to finally stitch all these photos by properly considering all the overlapping areas to reconstruct a 3D model.
Apart from being highly accessible, the technique is also fast in operation. Companies designing their scanners based on this particular technology have come up with devices that can complete full-body scans in a few seconds. The same goes with TC2 21B. As mentioned, the device can complete the scan and create avatars in just 10 seconds.
Just remember, this technology does require one very crucial feature. Companies must take great care while perfecting the lighting system for scanning areas. Or else, the scanner may not provide the accurate output files as designed.
Scan Quality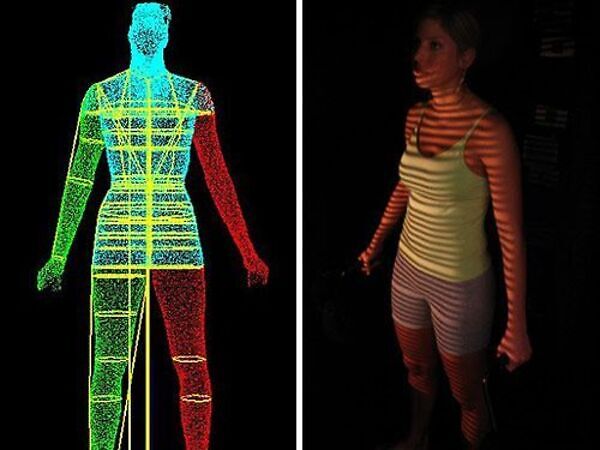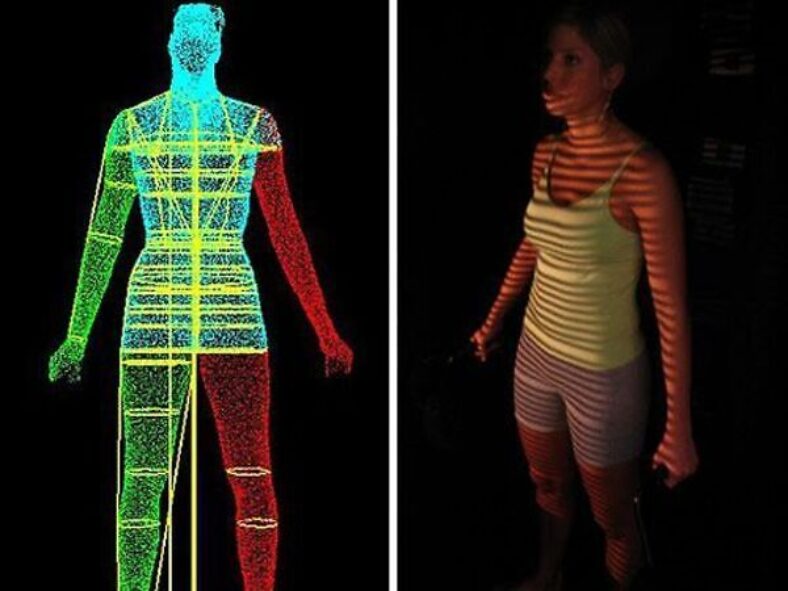 One of the most popular scanners in the market, TC2 21B offers no-touch measurement or contact-less measurement, offering clicks from 1000's different angles. Also, it is very accurate and manages to provide high precision using Point to Point measurement.
Software
The application designed by TC2 is highly intuitive and caters to a number of varying requirements. Perfect for circumferential measurements, body shape analysis, medical and fitness industry, the software offers many advanced features and precise results.
Being able to automate most of the tasks, the software ensures the perfect quality of the scans by maintaining proper overlapping when judging the number of clicks required from each angle for every project. With its amazing tools and controls, operators can carry no-contact measurements for persons and objects in about a second.
Customer Service
In order to offer an excellent customer experience, the product must have outstanding customer support. And, TC2 definitely understands the same. Therefore, you won't be disappointed by the company when seeking help from the support team. You can either call them on their direct number or write an email.
Whatever the way of communication, the support team replies with quick solutions. From sales to technical guidance, TC2 takes care of every need of its customers. In addition, you can opt for their on-site assistance for installation and other similar needs. The manufacturer also offers financing options to those who cannot pay in full.
Parameters Influencing Buying Decision
If you are planning to buy this 3D scanner, you must ensure that it fits your scanning needs. Hence, here are some of the major parameters to assess the worth of TC2 21B for your particular application.
3D Scanner cost: TC2 21B comes for $30,000. The expensive price tag is obvious looking at the many advanced features the device incorporates along with its stunning scan outputs. It is suitable for professional use.
3D Scan quality: Using point-to-point measurement and clicking pictures from 1000s of angles, the scanner creates highly accurate scans of the full body in just one second.
3D Scan speed: In total, the 3D scanner takes 10 seconds to scan and process the data in avatars and other output choices. Hence, it sure is fast and efficient.
3D Scanner capability: From minute details to complex surfaces, the device can capture everything precisely within the scanning area. It can accomplish sizing surveys, body shape analysis, and more.
3D Scanner Practicality: Best for healthcare, fitness, virtual fashion, and various other industries.
3D Scanner User expectations: Surely, it meets the expectations of the users seeking accuracy and speed with safer and mobile scanning goals. However, the price may seem a little high to some.
The Verdict
TC2 is a well-known and renowned company from the USA. It has its offices in other parts of the world too.
When it comes to innovating technology for designing professional and great-performing scanners, there aren't many competitions for the manufacturer. Therefore, TC2 21B does include many amazing features you would love to explore yourself.
Apart from the hardware, the scanning software is also very impressive. It can automatically mask the person's hair along with the head measurement. This ensures that the extraction isn't affected by the varying hairstyles of the subjects.
Most importantly, it secures privacy and is safe to use. Hence, you can certainly give it a thought, in case it suits your application needs.