3D printing technology is further divided into various types of 3D printing technologies that let you manufacture a part or functional prototype based on various mechanisms.
One of the most common types of 3D printing technology, the oldest and the most widely used in 3D printers all across the world is FDM 3D printing technology.
This 3D printing technology utilizes various types of filaments for 3D printing a part or functional prototype.
Among the many types of filaments, TPU is one of the most popular types of 3D printing filaments.
TPU stands for Thermoplastic polyurethane is a very famous form of elastic polymer or elastomer capable of being used on most of the equipped 3D printers.
Like ABS, HIPS, PETG, PLA, TPU also has their own material characteristics that make them suitable for printing parts and functional prototypes for various applications.
Compared to other materials, TPU is known to have more flexibility and durability, as well as it is able to withstand higher compressive and tensile forces than its counterparts such as PLA and ABS.
In this article, we are going to talk about some of the types of TPU offered by various companies in the market, but before that, we will look at what is FDM 3D printing in general, how do TPU print, the extruder type in which it is more suitable than others, and its applications.
We will also get you a quick reference guide that will guide you about the various parameters that you need to have in your printer before starting to 3D print using TPU filament.
FDM 3D Printing technology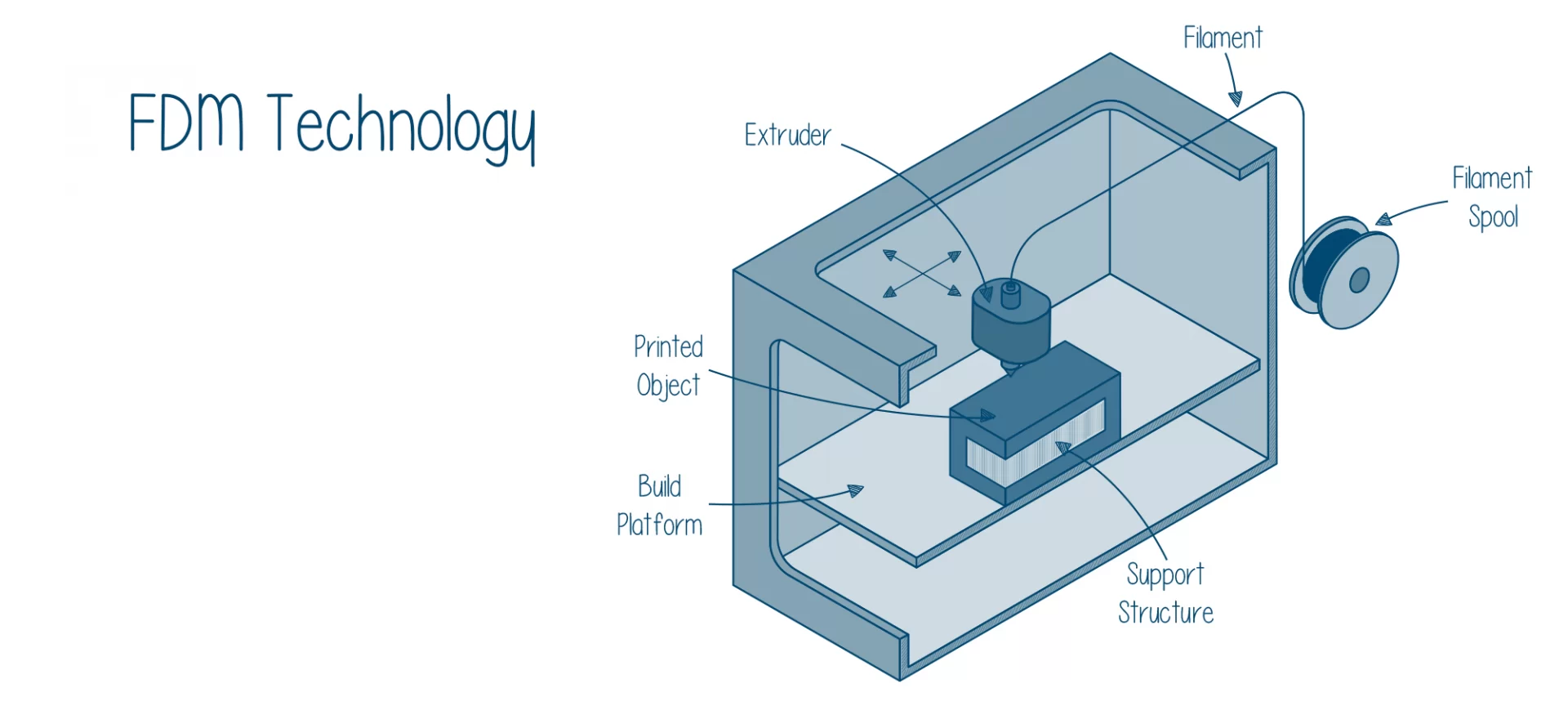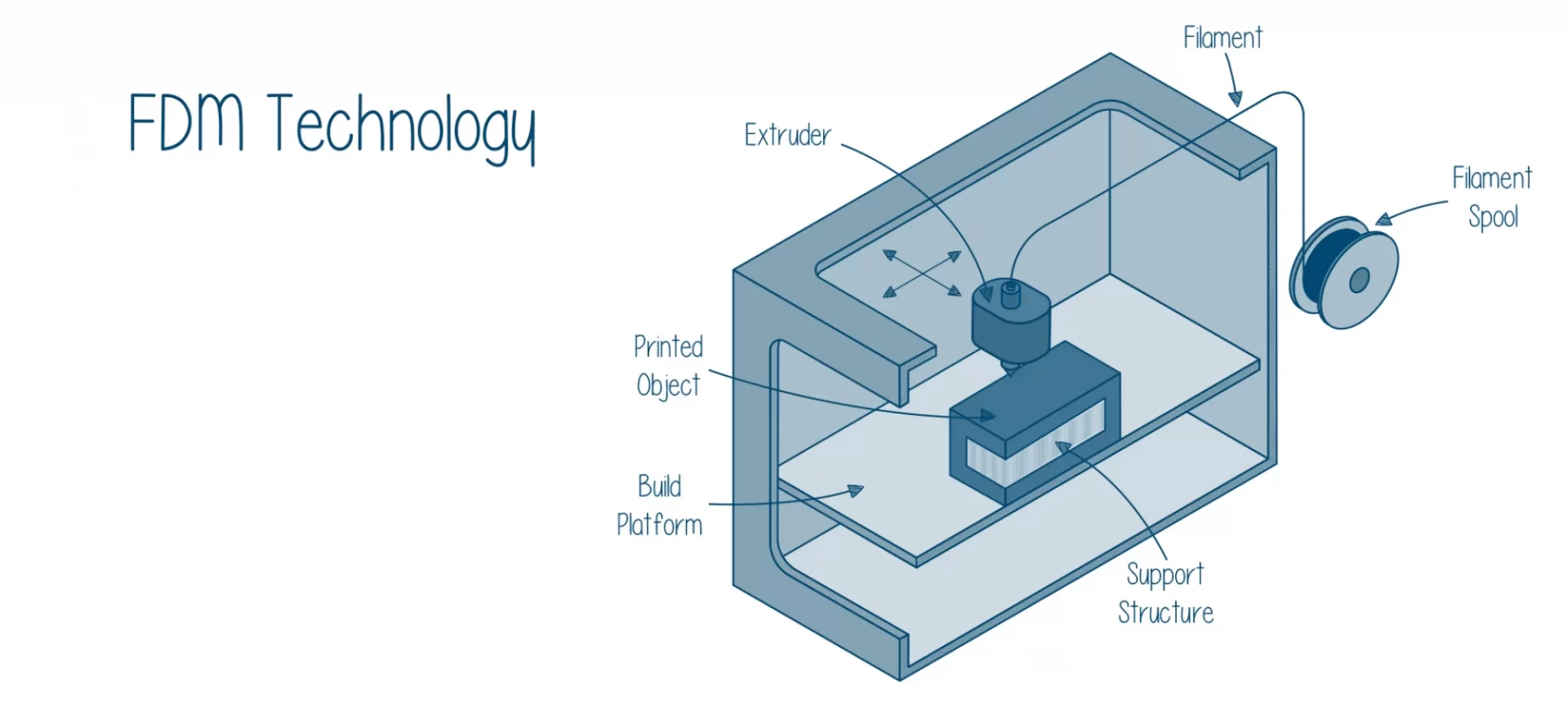 It is a method of additive manufacturing wherein layers of materials are fused with one other to form a part or functional prototype that can be put into application.
The material is not completely melted, instead just passed over the glass transition temperature and then extruded in a pre-determined pattern which is translated via a 3D design file that is installed on the 3D printer.
After having done this, the nozzle of the 3D printer moves a step above the print bed and again prints the other layer of the part or functional prototype.
Simply the logic of the FDM 3D printer is based on a plastic filament, just like TPU, and squeezes it through a hot end which is known as an extruder, melting it and then depositing it in layers on the print bed.
The layers of the part or functional prototype are fused together, building up throughout the print, and eventually, they will form the finished part or functional prototype that can be put into use.
Many types of materials can be printed using FDM 3D printing techniques. The list of materials includes the most common materials such as thermoplastics, chocolate, pastes, and even materials like metal- or wood-infused thermoplastic, thanks to recent advancements.
This method is the most widely accepted as the simplest way to manufacture parts and functional prototypes using 3D printing technology. This method is not only cheap but also fairly efficient.
FDM 3D printers dominate the 3D printing market for a long time, because of the cost of other 3D printing services remaining expensive than this one.
Reference guide for printing with TPU filament
Your printer's nozzle temperature should range from 210 to 230 degrees Celsius for printing with a TPU filament, whereas the bed temperature range should be 20 to 60 degrees Celsius.
Warping and Shrinkage should not be much and the print speed should also be around 30 millimeters per second.
The flexibility and durability of the printer body should be very high, which suits the TPU filament.
You are recommended to have a direct drive or Bowden with calibration extruder for extruding TPU because of its specificity in temperature.
Print Performance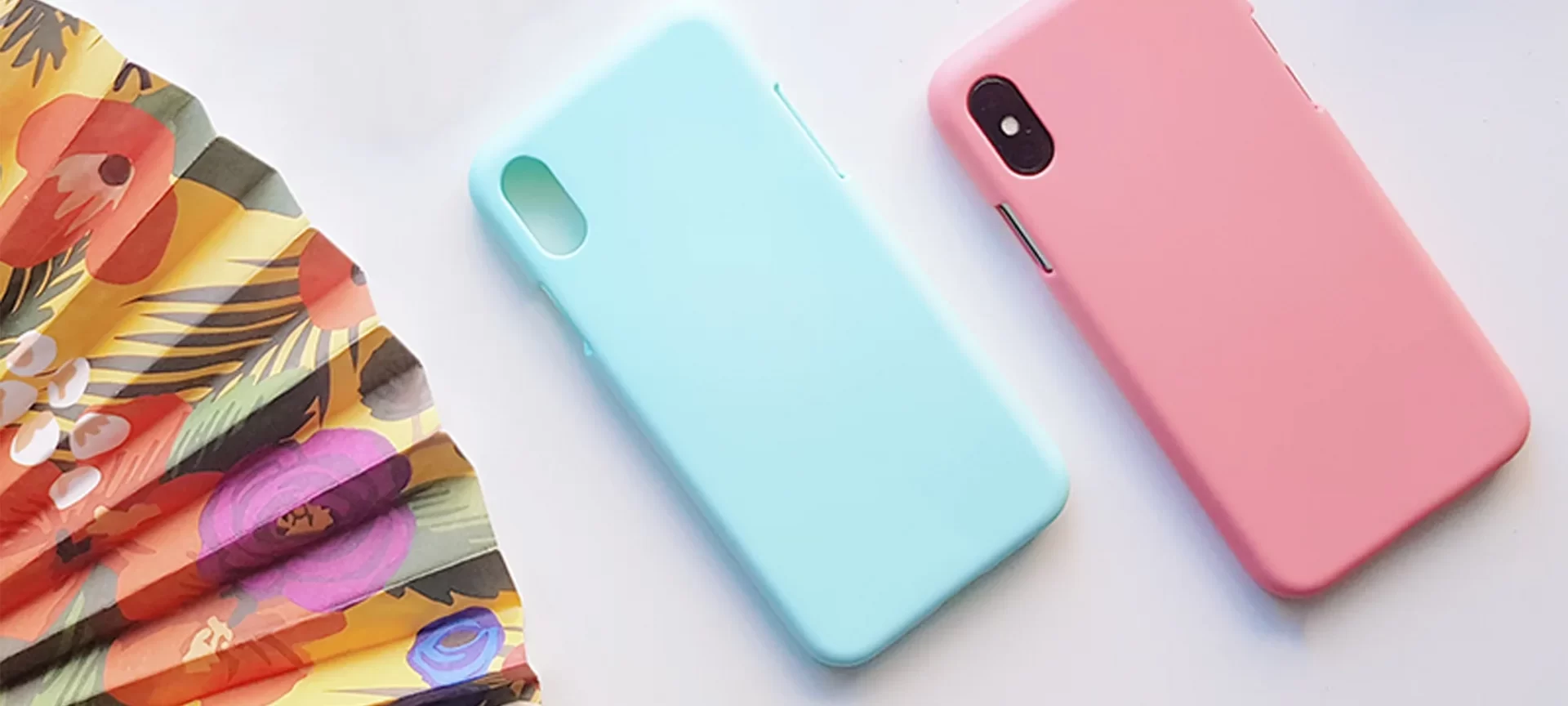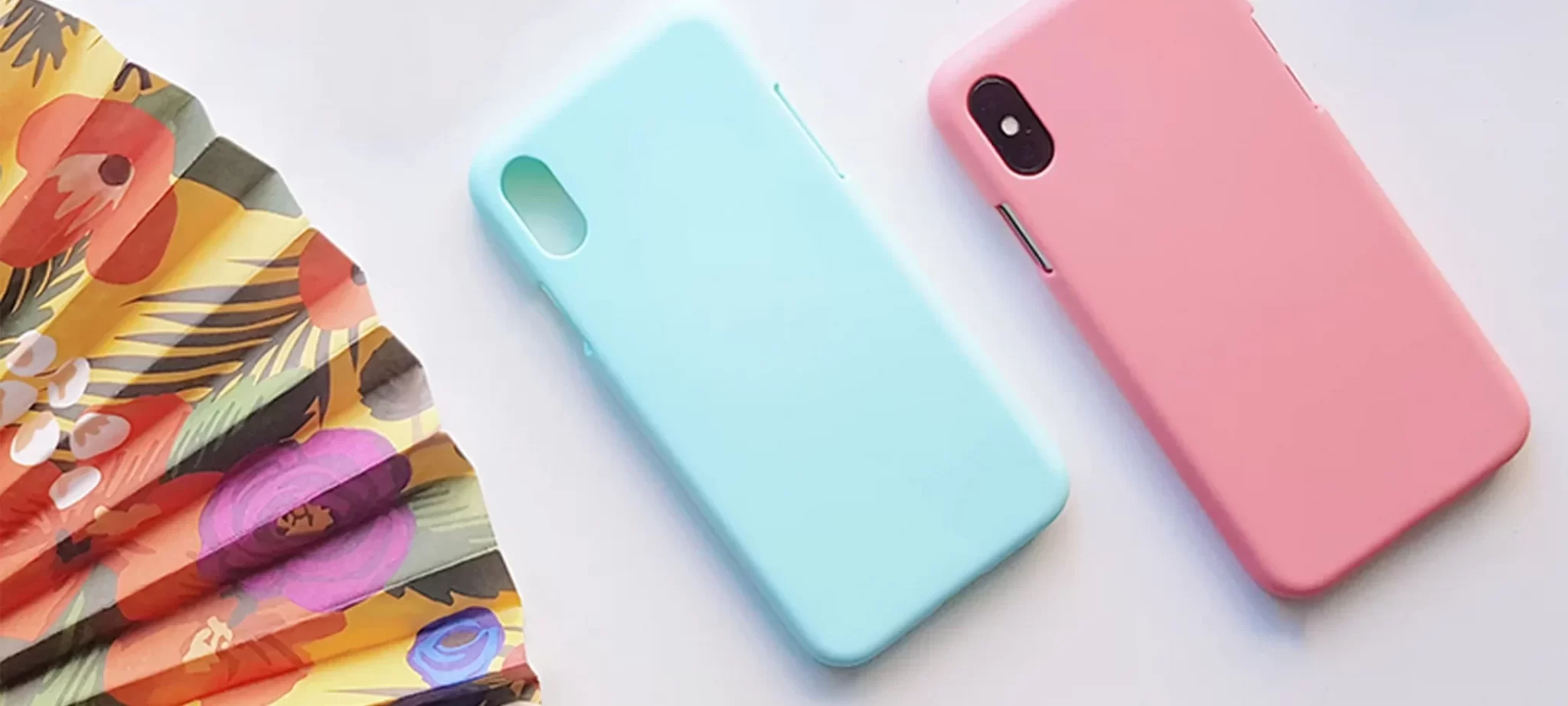 TPU does land up into minimal warping and shrinkage and just like PLA does not require any heating bed of the printer, but it is recommended.
The ideal print temperature of your printer should be as low as 210, and as high as 230 degrees Celsius. However, the numbers can vary while deviating from one manufacturer to the other.
TPU does not produce notable levels of fumes while printing but is considered safe even for printing food using the printer.
Though being non-soluble, it is hygroscopic and absorbs moisture from its surrounding.
Because TPU filament is difficult to push the proper amount of filament through the extruder, the printing speeds are recommended to be around 30 millimeters per second.
Extruder Type and Applications
As mentioned above, a direct drive extruder is recommended for printing TPU filament, but with proper settings and calibration, decent prints are also recorded using a Bowden set up.
Small tests before printing large parts or functional prototypes are recommended to fine-tune your settings.
For making customized phone cases, rubber mats, and stress toys, TPU filament is used. It can also be used for making tires, or shock absorbers, and occasionally used for making O-rings and seals.
TPU filament is a fantastic material for making flexible parts and functional prototypes such as casings, as they have resistance for supporting impacts and movements.
In case you need to make a custom rubber piece faster and effectively, you can use TPU filament.
Types of TPU filament
Below mentioned are the most popular and effective TPU filaments offered by different manufacturers.
Matterhackers Pro Series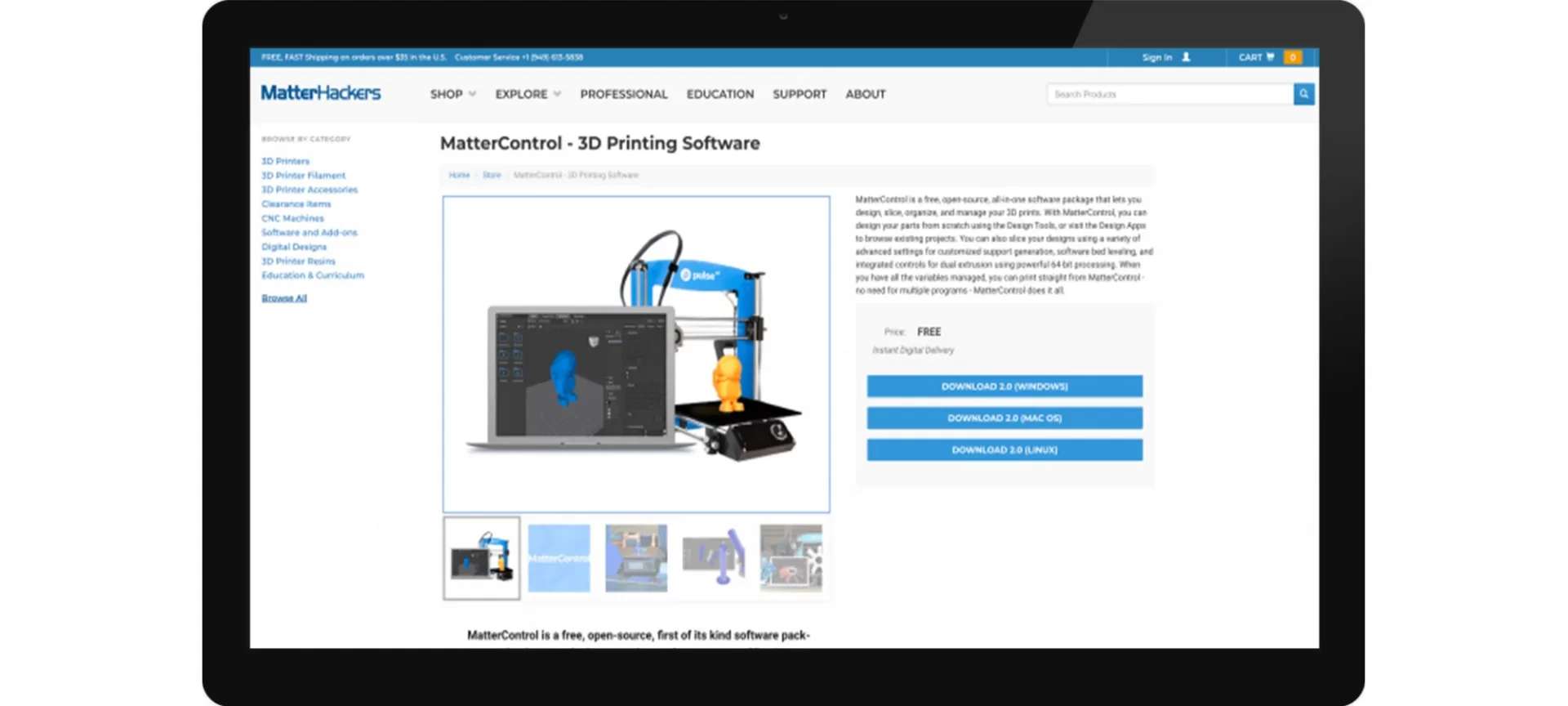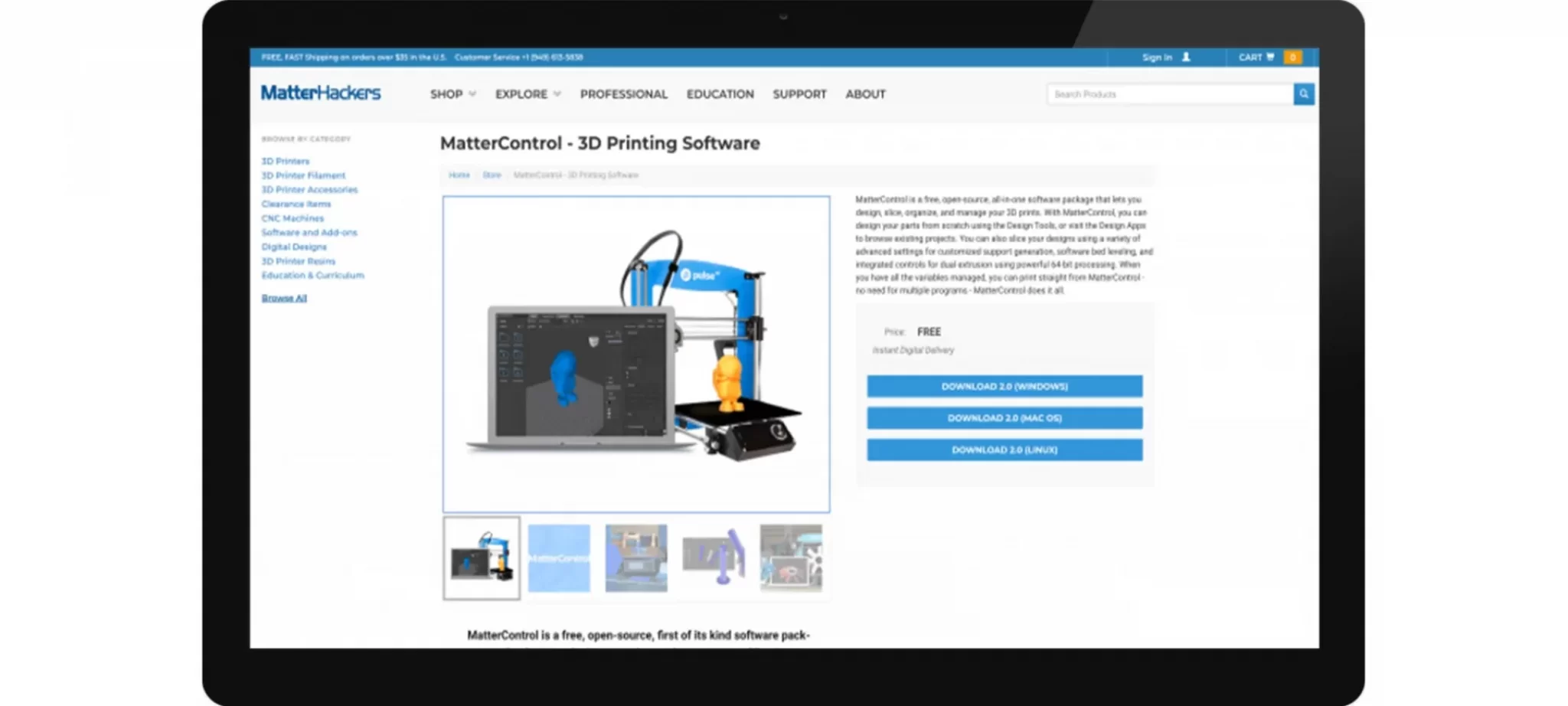 Based in the USA, Matter Hackers has an unparalleled quantity of different high-quality filaments in a huge variety of colors as mentioned on their website.
But their PRO Series filaments are all well-known for exemplary quality along with TPU. They offer the best precision in manufacturing and quality control.
MatterHackers PRO TPU is claimed to have a shore hardness of 95A. According to the manufacturers, this TPU filament has a clean and easy print experience with very little hassle.
Matter Hackers recommend printing this in the print temperature range between 240º and 260º C. Unlike most of the other TPU filaments, the Pro series does not require a heated bed and this is its specialty.
The absence of any recommended setting for heating beds on the webpage dedicated to MatterHackers PRO TPU on their website gives you an assurance to print perfectly fine on an unheated bed.
The optimal print speeds recommended for this particular TPU filament are between 20 and 40 mm/s.
Priline TPU 1KG 1.75mm 3D Printer Filament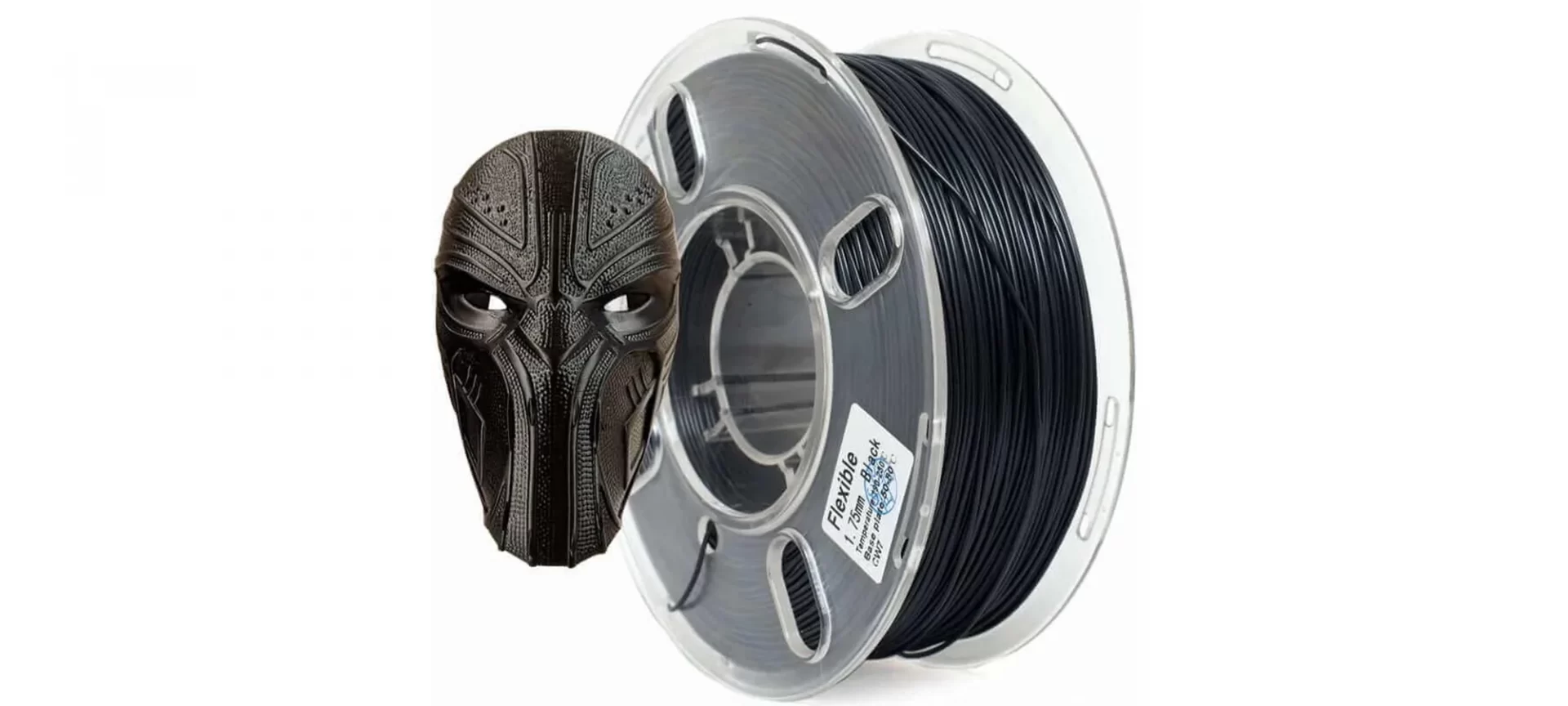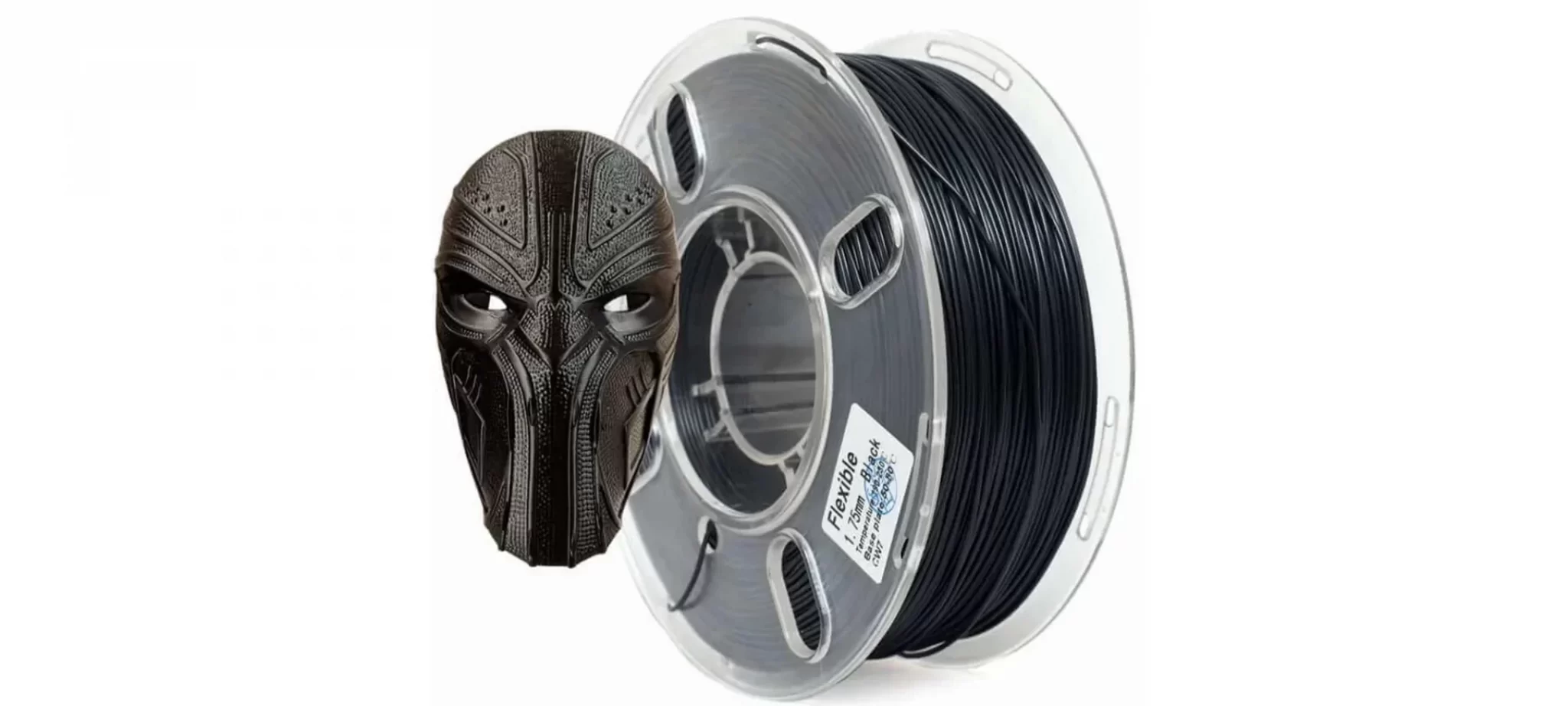 For all those who want to use this filament for its useful combination of elasticity and strength, consider, you should consider buying this 2.2lb spool from a company named Priline.
The TPU filament is made with the high industry standard for ensuring that it holds the softness and elasticity of rubber but also remains harder than TPE and other polymer variants.
Used for making parts of protective applications as well as wearable devices, you can use the TPU filaments from this company.
Priline's TPU filament is compatible with all standard consumer 3D printers, anyone that has specified printing with 1.75 mm filament.
The ideal result of this filament is achieved when the extrusion/nozzle temperature is set between 190-210 degrees Celsius, whereas the baseplate temperature is around 50°C.
NinjaTek NinjaFlex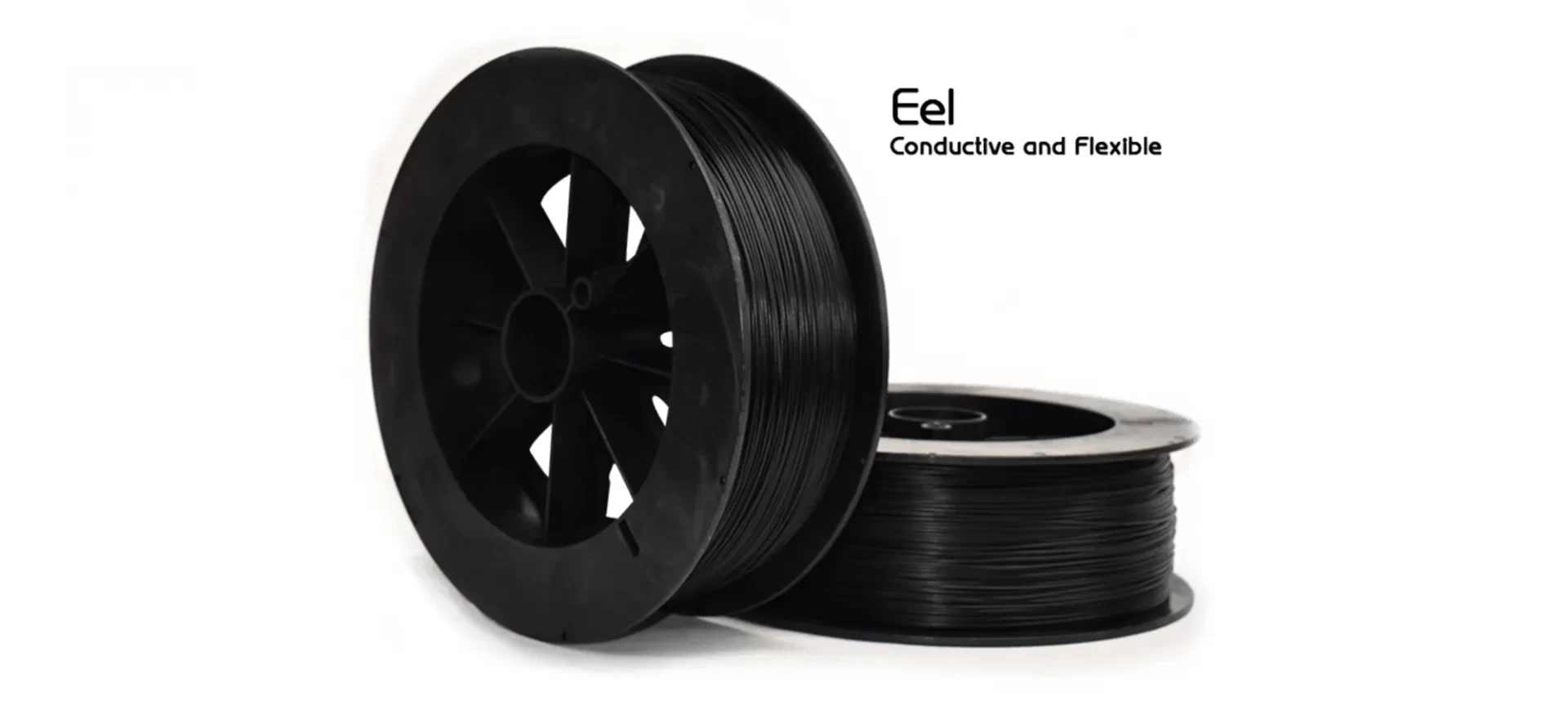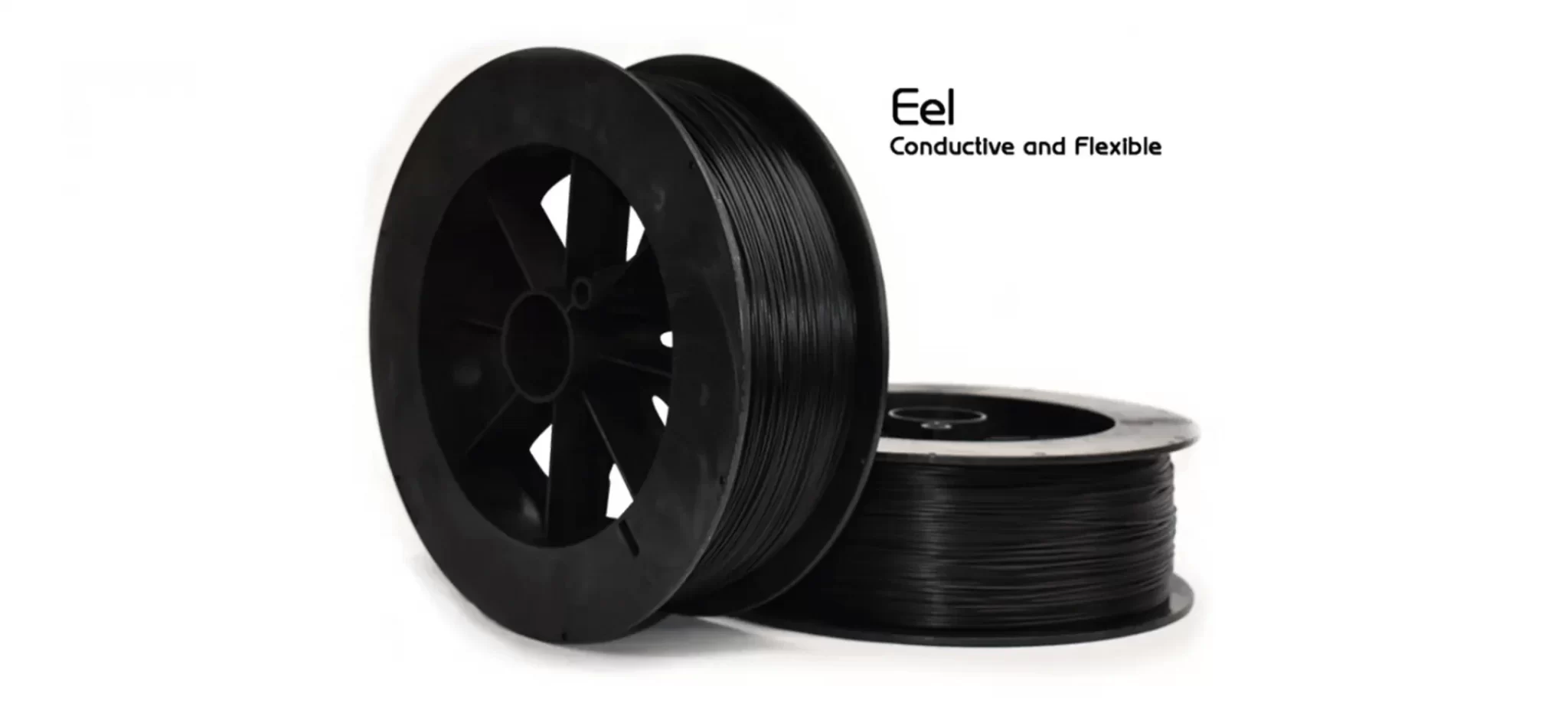 This filament is one of the best known TPU filament around, because of its top-rated flexibility among other TPU filaments available in the market. Its specialty lies in its ability to make fantastically "squishy" prints.
With a shore hardness of 85A, the NinjaFlex is extremely flexible, not unlike a wet noodle.
The recommended temperature settings of your printer for printing with this filament should be between 210 and 225 degrees Celsius, with no recommended settings for heat beds as such the above mentioned TPU filament.
NinjaFlex has a top reliable print speed of about 30 mm/s which is generally standard for other TPU's too.
SainSmart Black Flexible TPU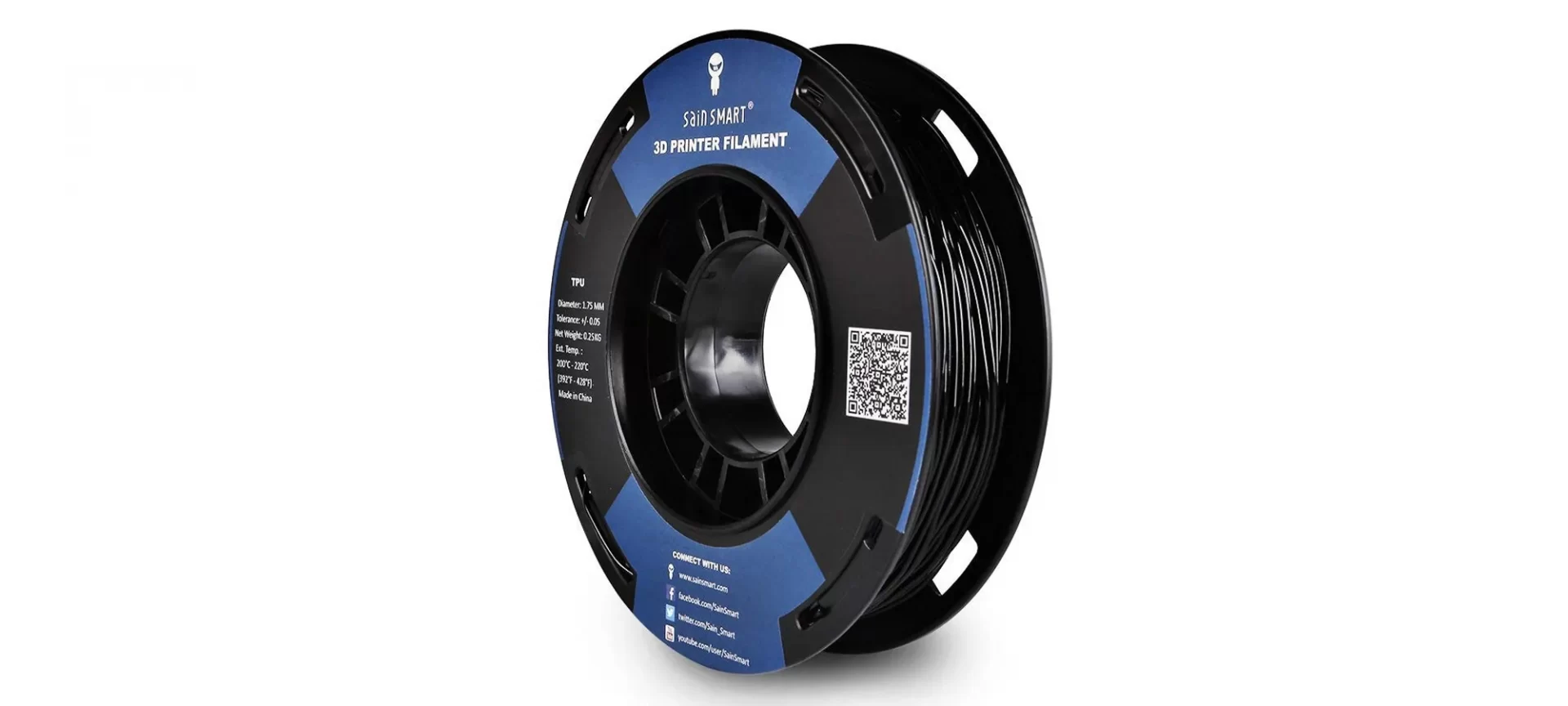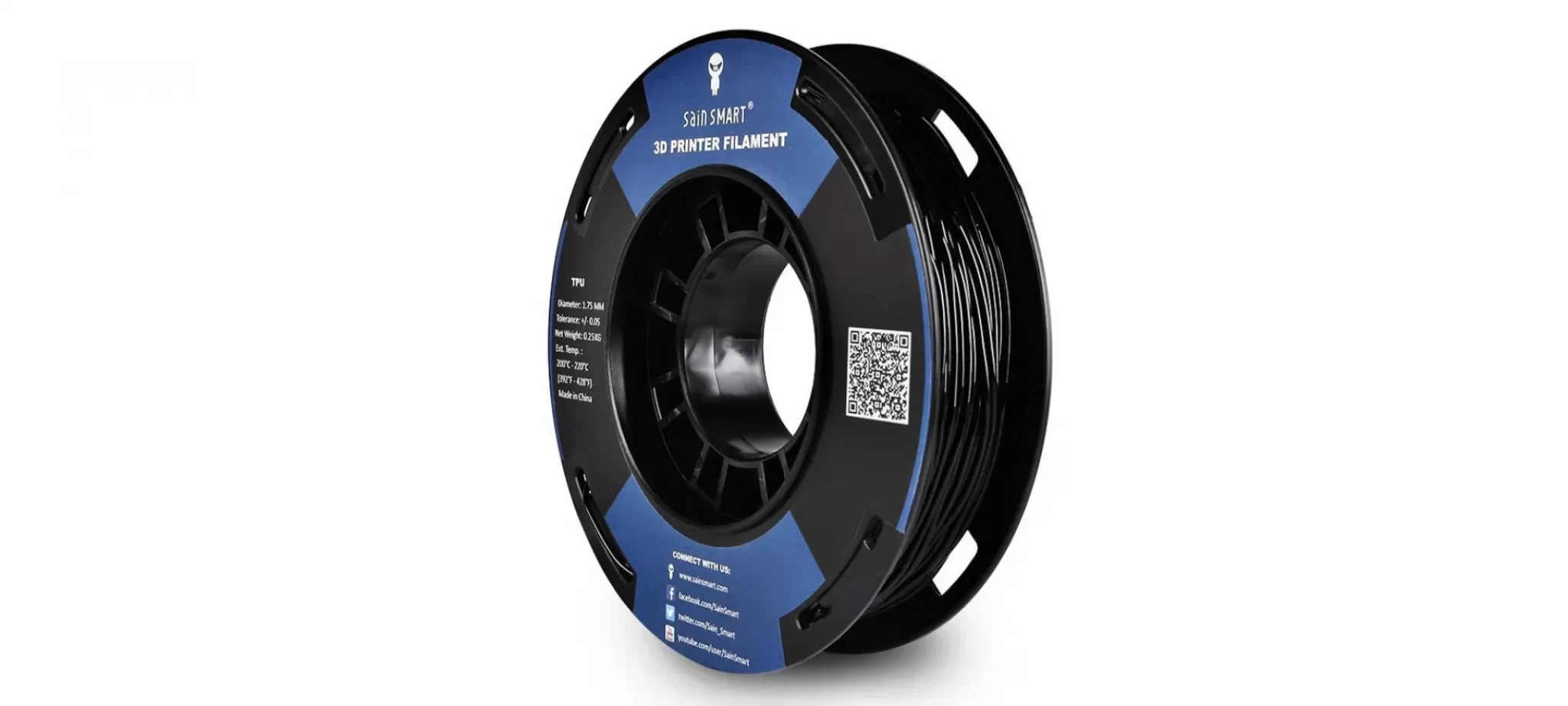 SainSmart is a reliable name especially among the CNC machines and 3D printer manufacturers. Not only does the company offers 3D printing filaments, but also its accessories that include TPU filament of course.
The company offers a spool of 1.76lb TPU filament in 15 different colors which are probably the highest by any other filament on the list till now.
However, there is another best thing about SainSmart apart from the variability in colors and that is, this TPU filament is that it is not just compatible with its own printers, but also with nearly every FDM printer that accepts filaments with 1.75mm diameter.
This printer has some impressive results with all the beginners in the field of 3D printing because of its impressive heating bed adhesion and less susceptibility to warping.
You can make anything from watchbands to shoe insoles and phone cases, using this filament, the part or functional prototypes can be durable yet flexible stuff.
Fillamentum Flexfill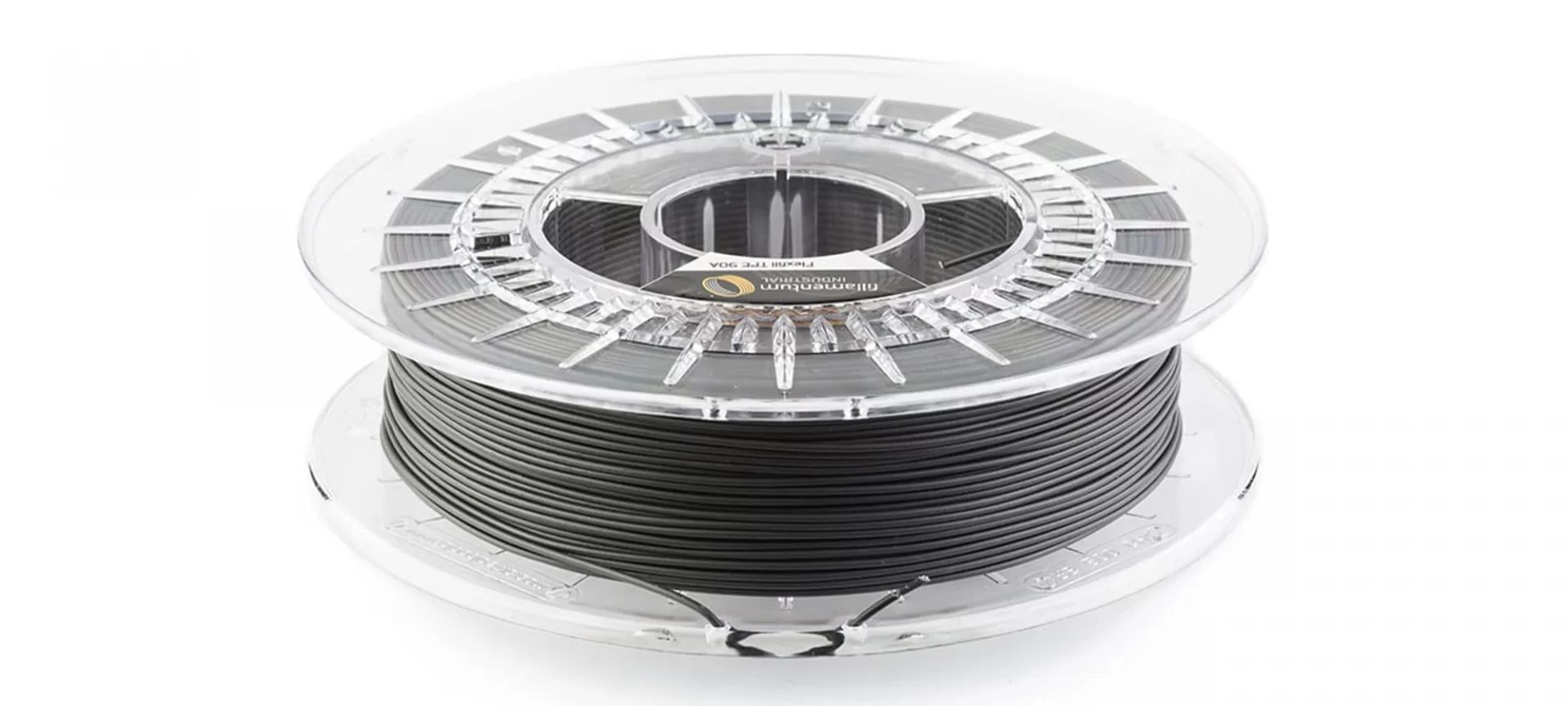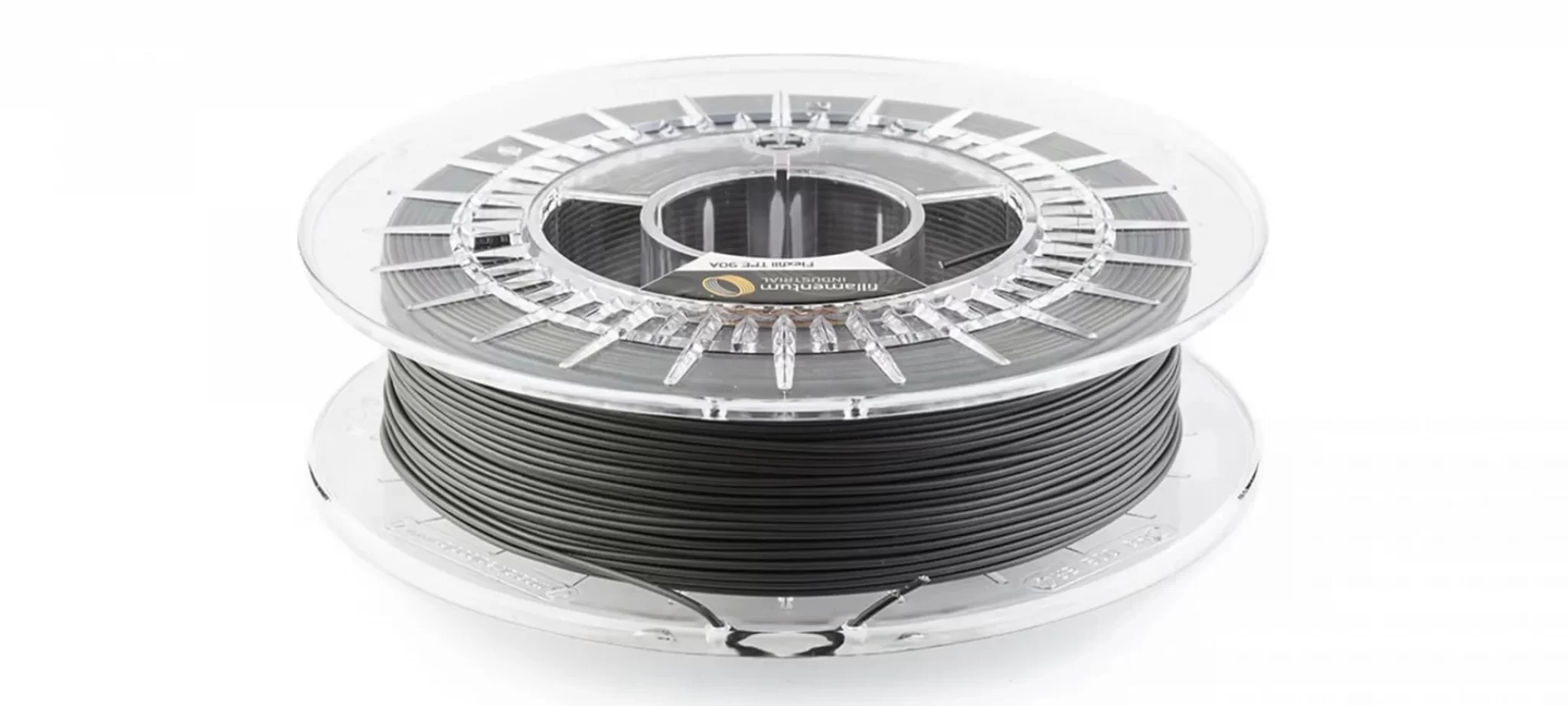 Here is a well-known, reliable filament manufacturer, the TPU filament of which is definitely worth a try because it has a shore hardness of 98A, which makes it a bit stiffer than some of the other TPU filaments on this list.
But the point to note here is the ease of use of this filament while using it.
The recommended print temperatures while printing the part in your printer with this filament should range between 200 to 220 degrees Celsius for the printer nozzle, whereas it should range from 30 to 50 degrees Celsius for the print bed.
The recommended print speeds are between 20 and 30 mm/s which results in different quality of parts and functional prototypes.
Tecbears TPU filament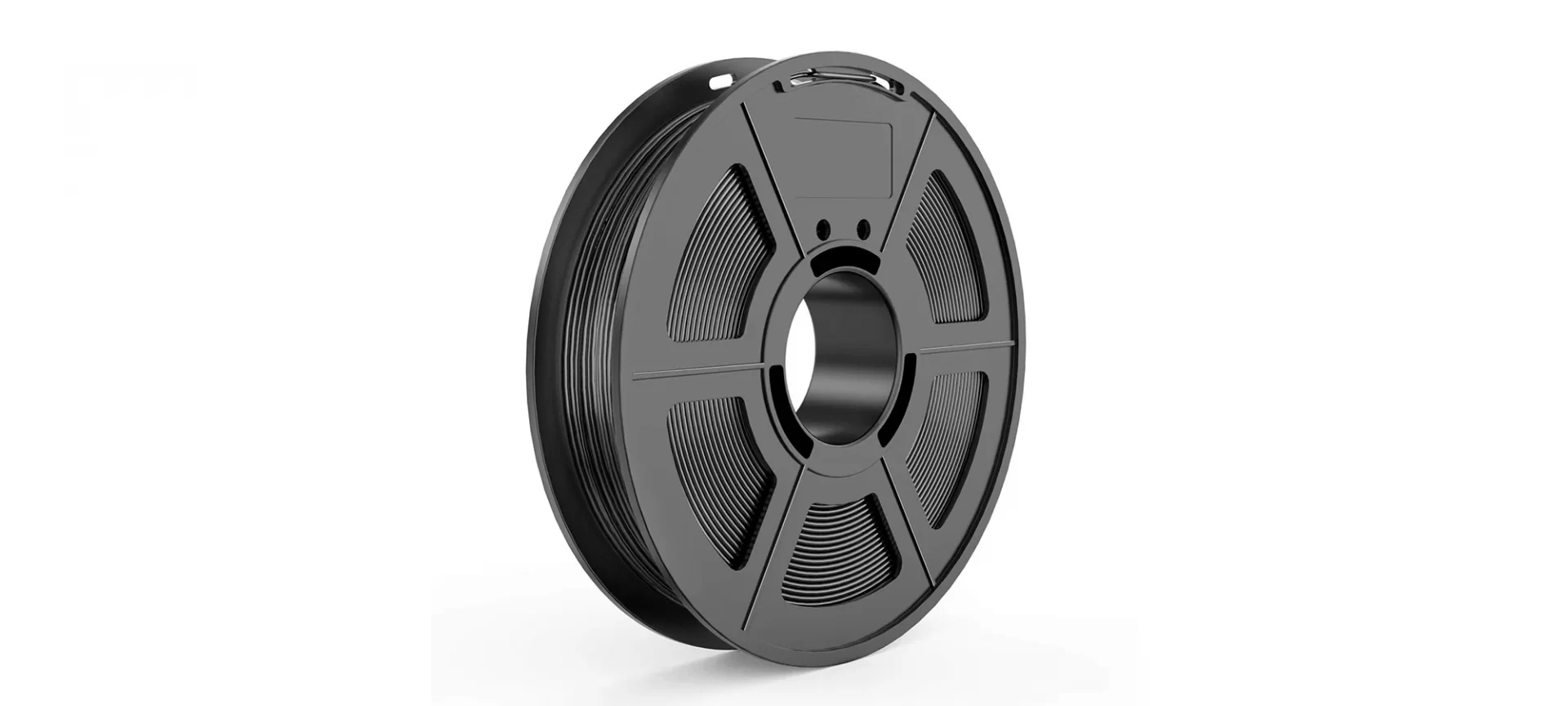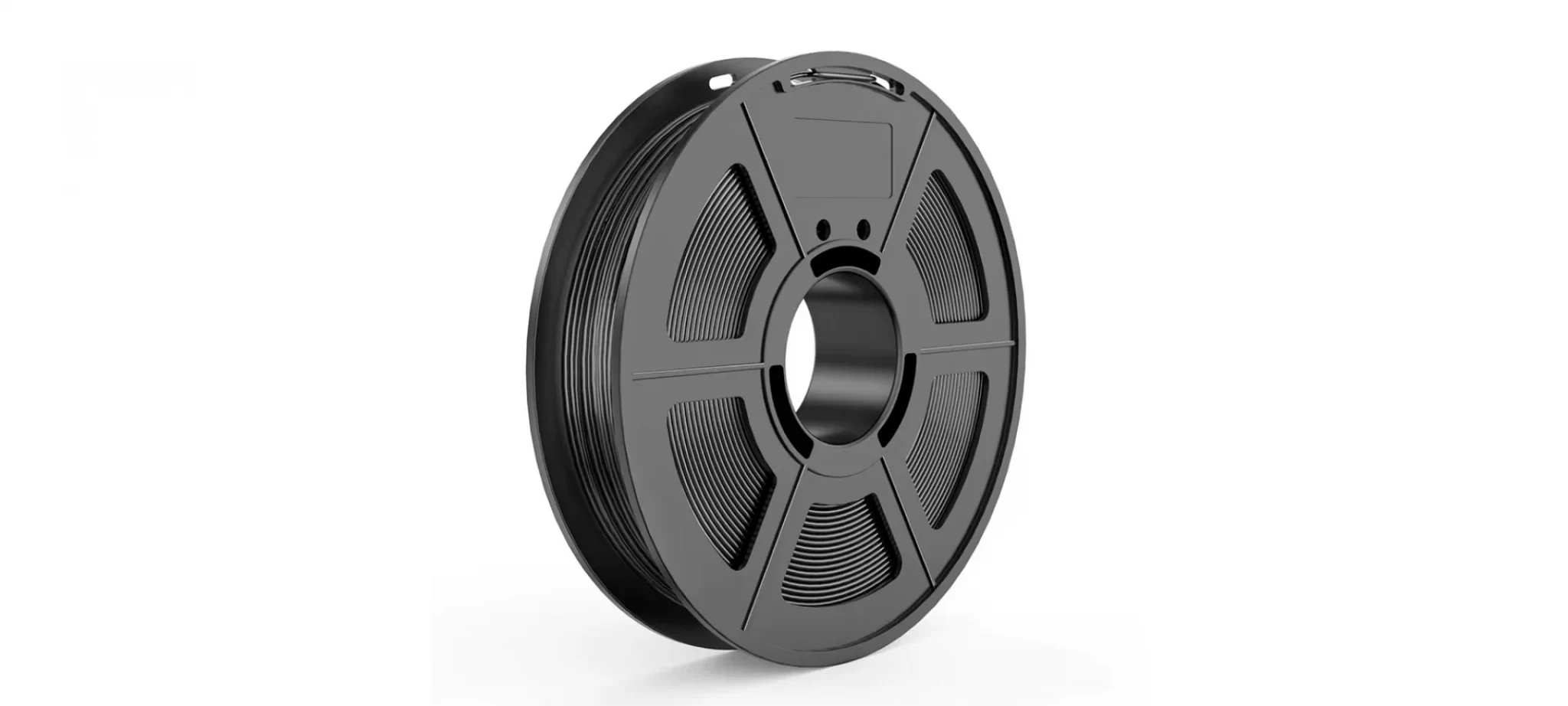 This company is offering premium quality TPU filament at a reasonable price point and its 1.1lb spools and available in more than 15 colors.
Tecbears boasts to produce TPU filaments of high purity that, unlike other manufacturers ensure it doesn't shrink during printing and maintain superb layer bonding while 3D printing procedure goes on.
These properties make it possible for making top-quality 3D-printed parts and functional prototypes.
The manufacturer of this filament has employed a self-adaptive control system with a CCD diameter measuring regimen.
The result of this care taken during the manufacturing of this filament is that you can get one of the best dimension accuracy values (+/- 0.02mm) in the market.
So, you can choose this filament if you are concerned completely with the quality of the part or functional prototype.
Tecbears' TPU filaments offer better results at a relatively higher extrusion temperature, and you are recommended to operate the nozzle of your 3D printer in the range of 205 to 230 degrees Celsius.
Yoyi TPU 3D Filament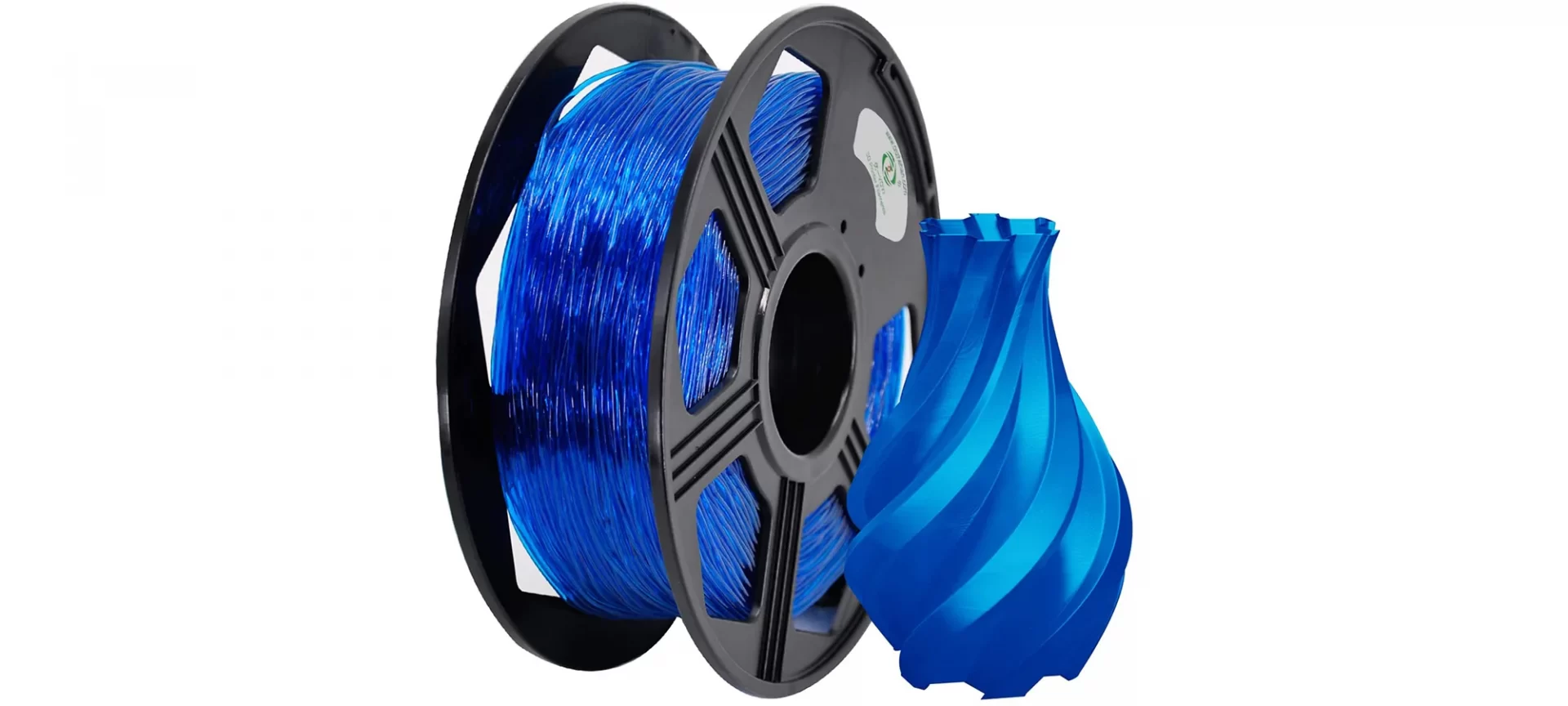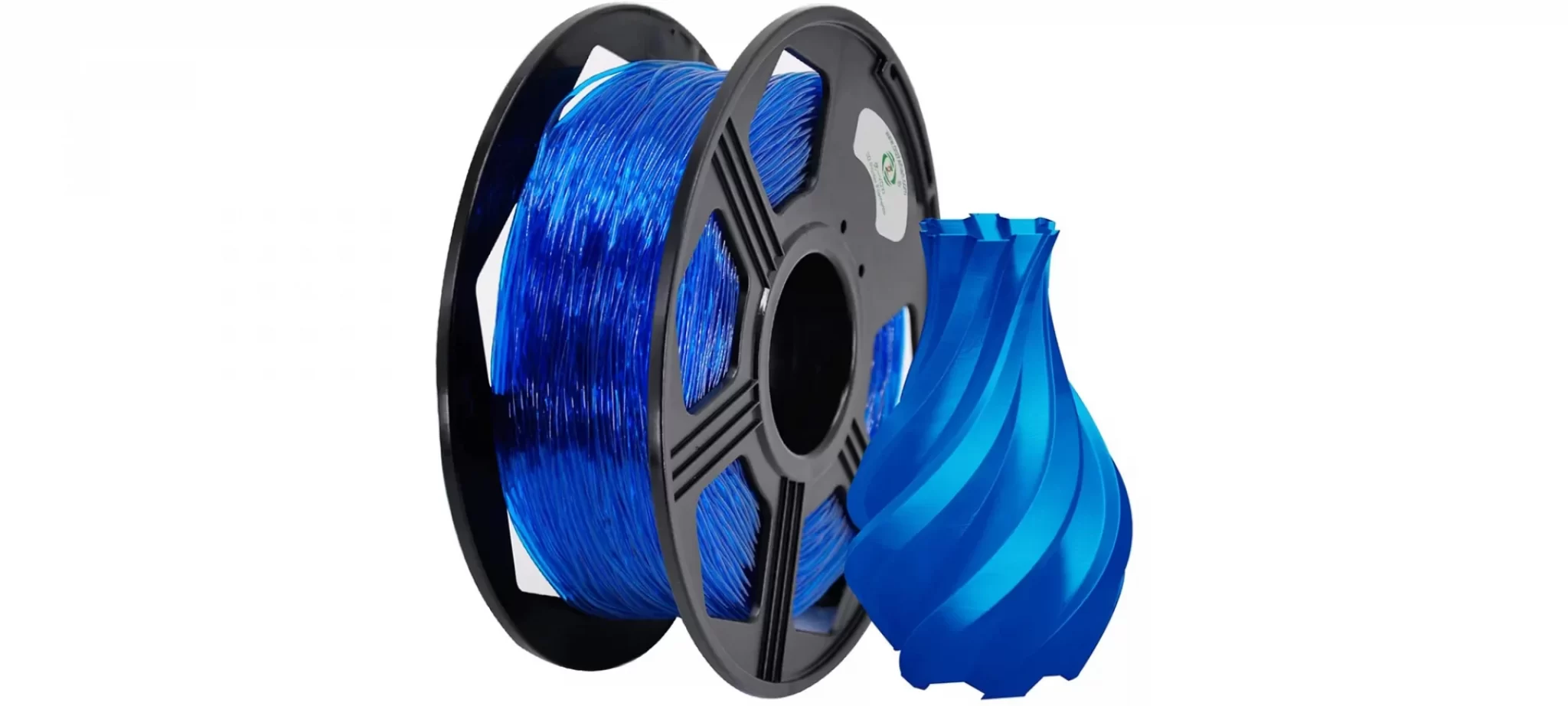 This filament manufacturer is known for its high-quality compliance and manufacturing standards, for offering TPU filaments for 3D printing. Its 1.7lb spools are known to be available in eleven different colors.
Raw materials of this company for making filaments are imported from Europe and are completely free of any impurities.
A result of this is a finished TPU filament that smoothly passes through the extrusion channel of any 3D printer without experiencing any kind of bubbling or warping.
Molding of this filament into different shapes can be done without giving off chemical fumes and odors.
Yoyi too, like other top printer manufacturers offer a dimensional accuracy with a tolerance of 0.03mm and offers the best result when the nozzle prints between temperature ranging from 200 to 210 degrees Celsius.
The Conclusion
Compared to other filaments, TPU filaments are known to withstand more tensile and compressive forces which makes them leading the race of filaments with other competitors such as ABS and PLA.
These filaments are also preferred for 3D printing with the highest chemical and abrasion resistance.
The above mentioned are our hand-picked ones that you can make your go-to filament based on your application and the filament characteristic.
We understand that there are many factors that go into buying a 3D filament and appreciate it diverting from project to project or print to print.
Different brands have different manufacturing processes so you may also refer to the website of the filament manufacturer to know more.