It is not new to write about 3D printing on-demand service providers. If you have a little knowledge about 3D printing in general, you might know a few service providers' names as well.
What we are doing differently in this article is that we are providing you the name and description of the website of such 3D printing on-demand service providers, which we currently find on page 2 of the Google search.
Yes! Google page 2 is the page that we never care to see and so these websites go unnoticed.
The correct way to find something on Google would be one by one going on each website that is listed from page one onwards and find the list of those websites which provide the service that you need.
Then jot them down according to the price at which they provide the service and then choose from them.
But who does so? The one who has a lifetime for doing only one task and that is the one mentioned above.
All of us start dialing contact numbers of websites that appear on the first page of Google.
Or, note down their email addresses as a part of our research.
What about the 3D printing on-demand service providers list on the third or fourth page? Okay, are you willing to say you are pitiful to them? What about the 3D printing on-demand service providers listed on the seventh or maybe the tenth or maybe the fourteenth page? They are all underrated, aren't they?
They might be providing the same service and maybe even at a lesser rate than the ones on the first page. But who really cares? Well, we do. So here we go.
Nano Dimensions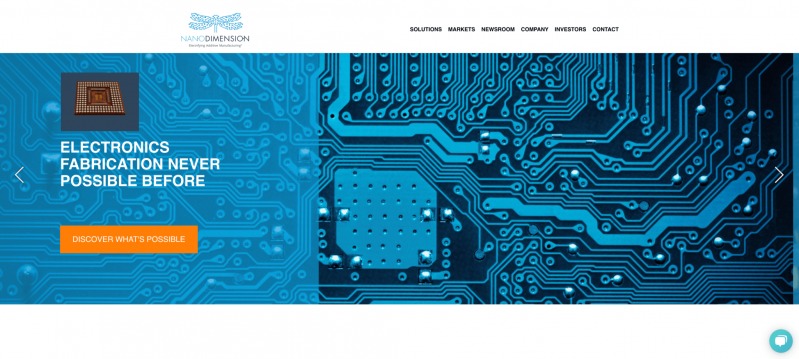 Founded in 2005, the company is continuously working to bring the best 3D printing solutions for manufacturing electronic parts.
Nano Dimensions has released its product called DragonFly 2020 3D printer.
The company claims that this printer completes the job of 3D printing part or functional prototype in lesser time than what you do manually or with many other machines.
Nano Dimensions, as the name goes, is also capable of printing multiple-layer circuit boards.
Any job of 3D printing part or functional prototype can be completed in a few hours. And these are jobs that would otherwise take weeks when manufactured by other methods.
What the company has digested over the years working in this industry is that electronic circuits are everywhere and so the need for them is always going to increase.
Understanding this simple thing, the company has kept its feet in this industry.
The world is diving more and more towards complexity so which device is going to help you in dealing with achieving such intricacy? The company's answer to this question is 3D printers.
These devices will be able to manufacture the circuits, not only with less hard work but also with high accuracy.
Nano Dimension's DragonFly 3D printer System is said to simultaneously 3D print dielectric polymer and conductive metal.
And doing so, we've learned is a huge leap in the field of 3D printing technology.
Something that the printer also is able to run low volume manufacturing projects.
Some of the domains that this company is already providing its services to are Defense, aviation and aerospace, telecom, medical, automotive and industries, consumer electronics and IOTs, and much more.
About this 3D printing on-demand service providers
Nano Dimension is a company that provides intelligent machines for the fabrication of Additively Manufactured Electronics.
Integral enablers of autonomous intelligent drones.
Cars.
 Satellites.
Smartphones.
In vivo, medical devices are some examples of the company's high fidelity active electronic and electromechanical subassemblies.
Not only do these parts necessitate iterative development and IP safety, but also fast time-to-market and device performance gains.
It is because of this reason that Nano dimensions have mandated AME for in-house, rapid prototyping and production.
The machines made by this company serves cross-industry needs by depositing proprietary consumable conductive and dielectric materials simultaneously.
At the same time, the company integrates in-situ capacitors, antennas, coils, transformers, and electromechanical components, to function at an unprecedented performance.
The company is one of those rare 3D printing on-demand service providers that bridges the gap between PCB and Semiconductor Integrated Circuits.
Nano Dimension can be said as a revolution that starts from CAD and reaches a functional high-performance AME device in hours, solely at the cost of the consumable materials, and is available to you at the click of a button.
Organovo
Organovo was founded for a completely different purpose than other 3D printing on-demand service providers.
Solely serving the medical field, Organovo is working to bring more answers to the challenges the medical niche faces through its innovative 3D printing technology.
The company is involved in creating functional tissues of the human body.
It is also engaged in various drug discoveries, therapeutic applications, clinical development related to the human tissue using 3D bio-printing technology.
These tissues are implanted into the human body and further researches is being carried to elaborate the scope of the usage of this technology for major medical applications.
Collaborating with many biopharmaceutical companies as well as many medical research centers to design, Organovo has 3D printed more prognostic equipment in vitro tissues for disease modeling and toxicology.
There are many remarkable contributions made by this company and one such is the treatment of A1AT deficiency.
An example of the company's dedication to serving the medical field as a 3D printing on-demand service provider came in front of the world when it bio-printed the liver therapeutic tissue to overcome the deficiency.
FDA has also recognized the same and has granted the orphan drug designation to the suggested treatment.
About this 3D printing on-demand service providers
We are pioneering a unique set of therapeutic and drug profiling capabilities based on our revolutionary ability to 3D bioprint tissues that mimic key aspects of human biology and disease.
We are striving to change the face of medicine through the clinical development of regenerative medicine therapies for treating disease and by enabling translational drug discovery.
Voxeljet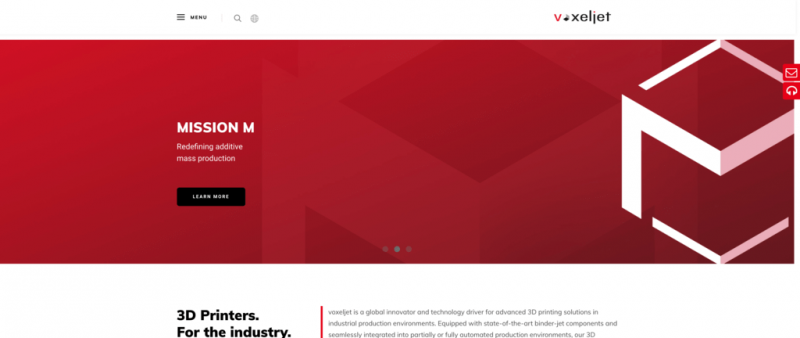 Voxeljet 3D prints for industrial applications. They are the manufacturer of many parts ranging from prototypes to various other designs.
For those who are looking for a high-end 3D printing solution, Voxeljet is highly recommended.
There is not a single niche that you can name but Voxeljet doesn't serve.
Either it's automotive, pumps, reverse engineering, art, design, aerospace, museums, films, heavy industry, or many other niches, this company is focused on providing the best 3D printing services at all costs.
The company is involved in large format production.
The company revealed its high-speed sintering 3D printing process in 2017 and soon in 2018, the specialty materials used for the sintering were surged to a higher option, making their 3D production even stronger.
The company has been doing many types of research around 3D printing technology and is likely to unveil many other products in the future too.
Not very close to the ones listed above, but the company's revenue is decent and touches $22.3 million USD.
About this 3D printing on-demand service providers
In October 2018, we first commercialized a new high-speed 3D printer, which has a layering speed of fewer than five seconds.
This new high-speed 3D printer is 10x faster than previous 3D printers and believed to be the most powerful system currently available. This 3D printer will first serve a premium German carmaker.
In November 2019, we presented a prototype of a new, large High-Speed Sintering printer for serious production of functional plastic components.
We plan to start to commercialize the new printer towards the end of 2020
ExOne
ExOne was founded in 2005 and has gathered more than 20 years of experience in additive manufacturing.
The company is a public traded manufacturing company and has been focusing on serving its customers on top priority by leveraging 3D printing technology to its best.
ExOne prints on-demand and works around with various materials with binder jetting 3D printing technology to provide innovative and game-changing solutions to its customers.
Metals, sands, and ceramics are something that the company serves for the development of 3D prints. It also sells 3D printers.
Being able to serve different niches from aerospace to automotive to medical and dental fields, ExOne has built an innovative and agile 3D printing solution for its customers.
The management of the company is poised to offer the best designs and help developers and designers in realizing the optimum benefits of this advanced technology where there are no limits for creativity.
About this 3D printing on-demand service providers
ExOne has been the global leader in industrial 3D printing systems using binder jetting technology for more than 20 years.
Their machines 3D print powder particles whether that's metal, sand, ceramics, or another material into molds, cores, sacrificial tooling, and final end-use parts.
In fact, their binder jet 3D printers are among the most researched in the world, cited in more than 95 peer-reviewed technical and scientific articles.
Companies in a wide variety of industries use this company's 3D printers. These are companies functioning in the sectors aerospace, automotive, energy, and defense.
SLM Solutions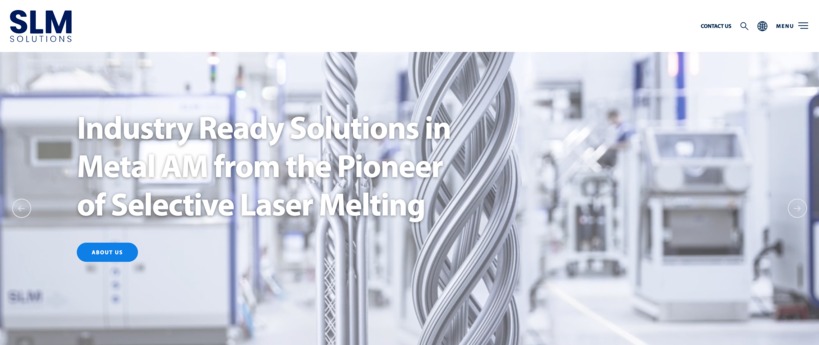 The company is mainly into metal-based 3D printing solutions, just like many other 3D printing companies.
Not only SLM solutions sell machines, but also accessories and services to the companies from aerospace to the energy sector and many in between using 3D Printers, SLM Solutions offers its services to a wide array of customers.
About this 3D printing on-demand service providers
SLM Solutions takes a huge amount of interest in customers' long-term success with metal additive manufacturing.
The company's robust SLM machines optimize fast, reliable, and cost-efficient part production.
SLM Solutions' experts work with you, not only at a specific stage but also at each stage of the printing process to provide support and knowledge-sharing.
What this does is it elevates the use of the technology and ensure your return on investment is maximized.
Selective laser melting machines from this company feature multi-laser options, bi-directional recoating, and closed-loop powder handling to achieve best-in-class safety and increased build speeds for complex and completely dense metal parts.
The company is one of the few 3D printing on-demand service providers that is optimally paired with SLM Solutions' software, powder, and quality assurance products.
The company's technology opens new geometric freedoms that can enable lightweight construction, integrate internal cooling channels, or decrease time to market.
The Conclusion
Although 3D printing companies are surging, it is not easy to compete with the best 3D printing on-demand service providers. The good news is that it is not impossible.
As the number of customers is increasing, the limited number of service providers would increase the demand for more options.
If you can offer services with an edge, your company would also be standing alongside the already established one.
3D printing technology is evolving exponentially and more start-ups are trying to make use of the technology to launch their business with an edge over their competitors.
As the demand is growing, the application of 3D printing technology is also taking different forms.
People are ready to invest in research around 3D printing. If you're looking for a high-quality 3D printing service to invest in, you came to the right place.
Companies that are new are ready to compete with the best 3D printing service offering companies for becoming one.
That is the reason why additive manufacturing has become an integral part of many niches.
And, the market continues to grow with an expectation to reach over $33 million by 2024.
Some companies that already forecasted the benefits of 3D printing technology long back are the ones leading the niche.
Although not being on the first or second page of Google, these 3D printing on-demand service provider companies have proved the worth of 3D printing technology and also set examples for many more companies to come.