3D printing technology is evolving exponentially and more start-ups are trying to make use of the technology to launch their business with an edge over their competitors.
As the demand is growing, the application of 3D printing technology is also taking different forms.
Investors are ready to invest into research around 3D printing. If you're looking for a high-quality 3D printing service to invest in, you came to the right place.
And, the start-ups are ready to compete with the best 3D printing service offering companies for becoming one.
That is the reason why additive manufacturing has become an integral part of many niches. And, the market continues to grow with an expectation to reach over $33 million by 2024.
The companies that already forecasted the benefits of 3D printing technology long back are the ones leading the niche.
These companies have not only proved the worth of 3D printing technology but have set examples for many more companies to come.
With a lot to still being discovered around 3D printing technology, here is a list of companies providing the best 3D printing services and instilled themselves as the major players.
Leading 3D Printing Companies Providing the Best 3D Printing Service
3D printing was innovated in the 1980s. In these years, additive manufacturing has changed a lot.
The technology has reached many and continues to reach more businesses. Looking at the way things are progressing around 3D printing technology; it is no far when 3D printing will be found printing toys for children at homes for fun.
3D Systems Corporation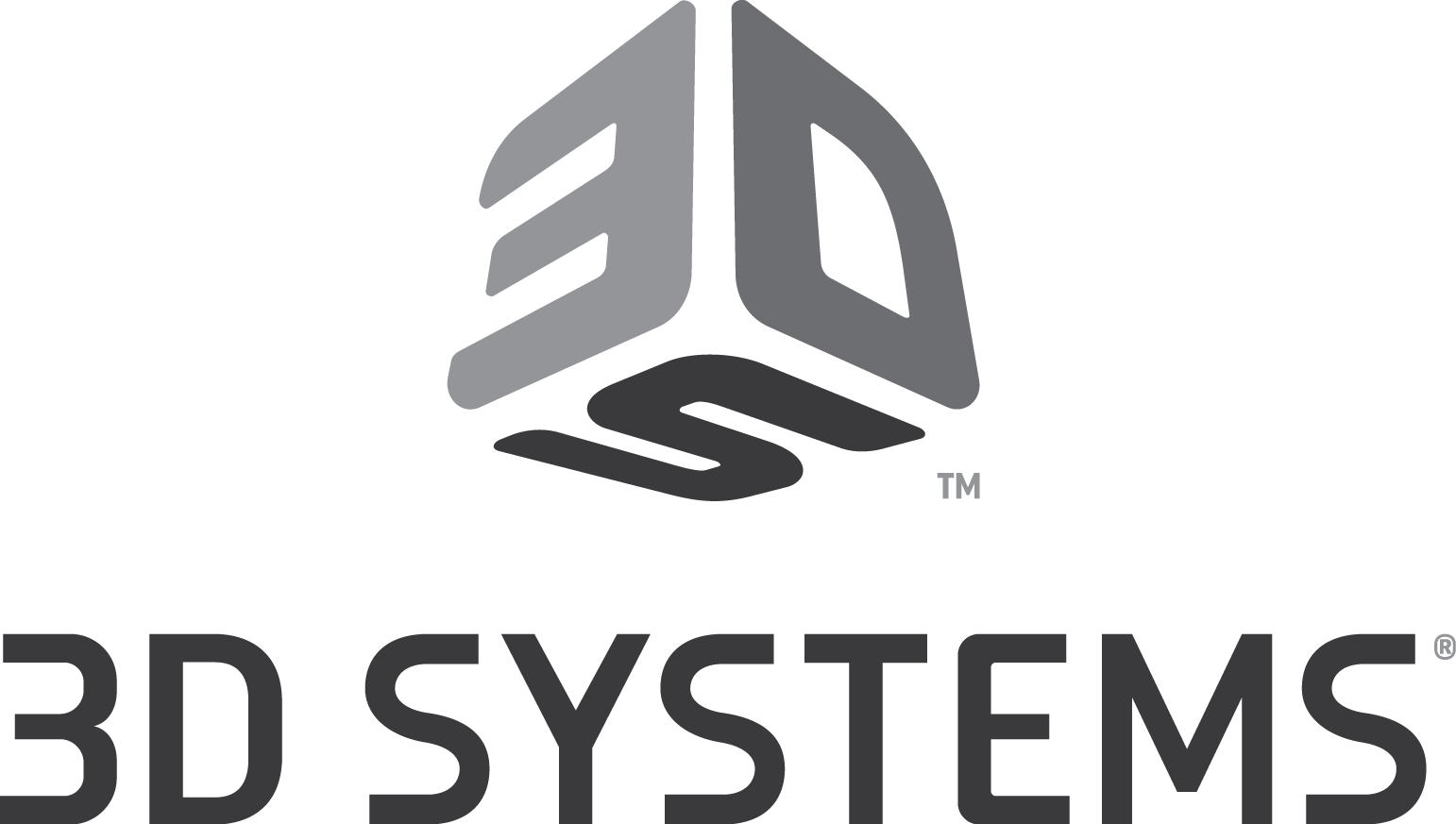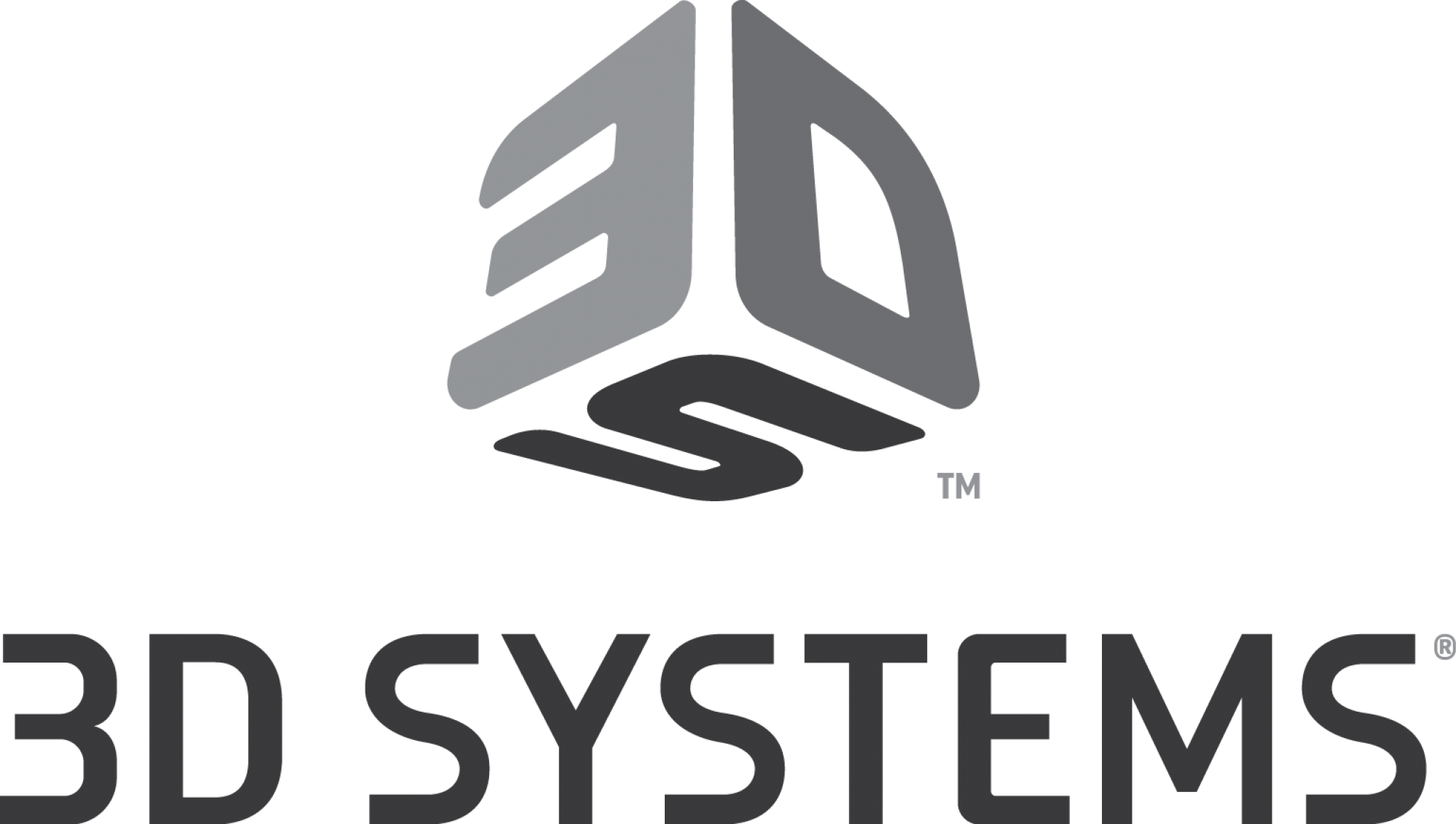 This 3D Printing firm was established in 1986. The person who invested in Stereolithography, Chuck Hull is the co-founder of the company.
The company is not limited to providing only the 3D printing services, but also includes print materials, 3D printers, part services, and design tools.
The company's on-demand printing services have solved many business printing needs.
The company is headquartered in Rock Hill, South Carolina. It is known to serving many companies with its professional 3D printing services.
The company provides 3D printing in many materials and processes.
One can order for functional as well as model prototyping. Apart from this, the company also offers low volume production. It is one of the oldest known company and has grown immensely with over 30 years of existence.
3D Systems Corporation is widely engaged in empowering designers and 3D printing manufacturing companies by providing the best design tools and guidelines to excel in the field.
The company produces high-quality parts to meet demands on various niche. With a huge revenue of 645 million USD, 3D Systems Corporation is surely one of the biggest players in the 3D printing services niche.

HP Inc.


Those who do not know, HP Inc isn't just selling laptops and printers, 3D printing is one of the company's three major segments.
The other two being personal systems and corporate investments.
HP is an American multinational company and has been around since 1939. It started as a hardware and software company and soon got its hands into 3D printing when the business saw potential into the niche.
HP together with Deloitte started an alliance to accelerate 3D printing technology by targeting the manufacturing industry.
After the launch of 3D printing business globally, HP shook hands with giants such as BMW AG, Johnson and Johnson, and many other companies for providing 3D printing solutions.
These remarkable advancements made HP one of the leaders of 3D printing solutions.
HP's Jet Fusion 3D Printing solution is another example of how serious HP Inc is about getting its hand dirty with 3D printing technology and the solutions that surround it.
The company's revenue has grown to $58 billion and all thanks to its forward-thinking and letting 3D printing become a major part of the company's offering.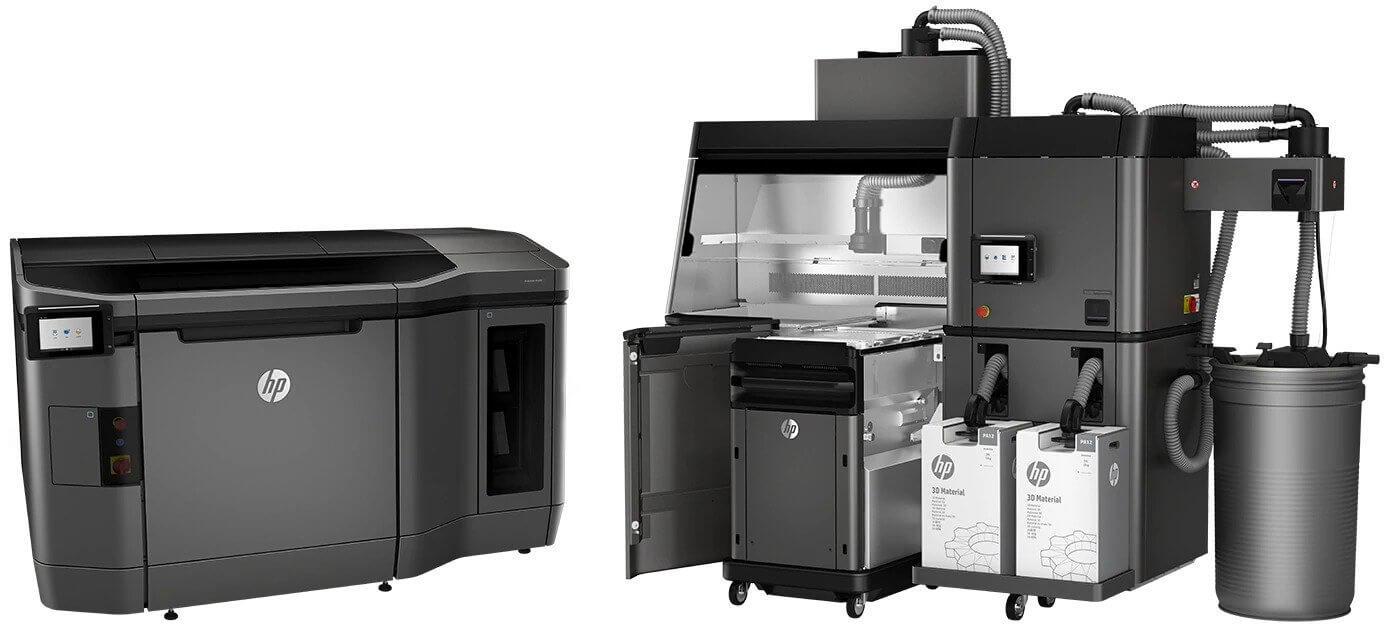 ProtoLabs – 3D Rapid Prototyping Company


This company was founded in 1999 and since then, it has never looked back.
The company specializes in 3D printing solution done through Stereolithography, selective laser sintering and direct metal laser sintering.
Active on three major continents, ProtoLabs has already established eight manufacturing locations. The company is headquartered in Minnesota.
In 2014, being one of the leading industrial 3d printing services, ProtoLabs launched its industrial-grade 3D printing services and since then, it is one of the best 3D printing service companies.
Since its launch, ProtoLabs has been engaged in helping engineers, developers and designers to get one step ahead and move to low volume production from designing prototypes.
The company has also won many awards. It received a manufacturing leadership award in 2017 and again in 2018, it won the award is the manufacturing leadership category. The award was given by Frost & Sullivan in Talent Leadership Management.
The long list of the company's clients and those who are learning to create magnificent designs through 3D printing technology very well know about the company's focus.
Proto Lab's revenue is $445.6 million USD. From rapid manufacturing and many other services in its kitty, ProtoLabs has succeeded as one of the major players of 3D printing service providers.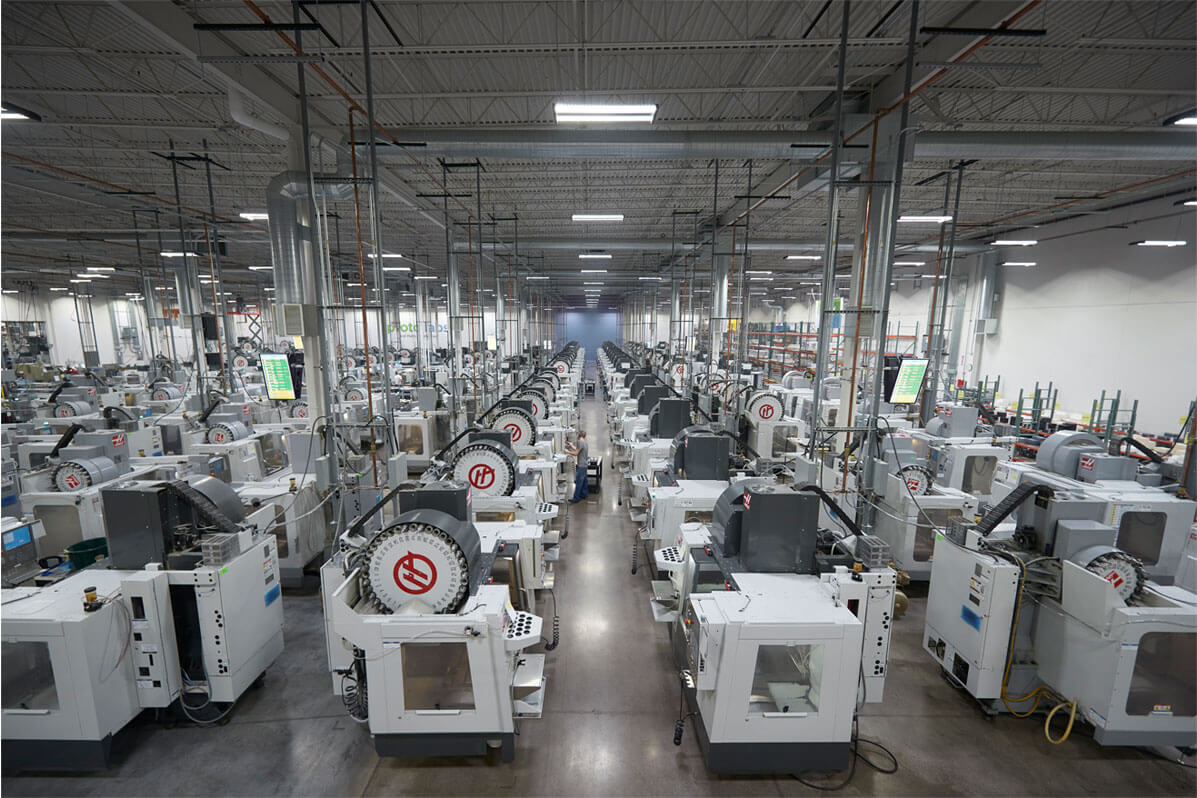 Voxeljet

Voxeljet 3D prints for industrial applications. Manufacturer of many parts from prototypes to various other designs, Voxeljet is highly recommended to those looking for a high-end 3D printing solution.
You name it and Voxeljet knows how to serve that niche. Either its automotive, pumps, reverse engineering, art, design, aerospace, museums, films, heavy industry, or many other niches, this company is focused on providing the best 3D printing services at all costs.
The company is involved in large format production. It was in 2017 when the company revealed its high-speed sintering 3D printing process.
Soon in 2018, the specialty materials used for the sintering were surged to a higher option, making their 3D production even stronger.
The company has been doing many types of research around 3D printing technology and is likely to unveil many other products in the future too.
Not very close to the ones listed above, but the company's revenue is decent and touches $22.3 million USD.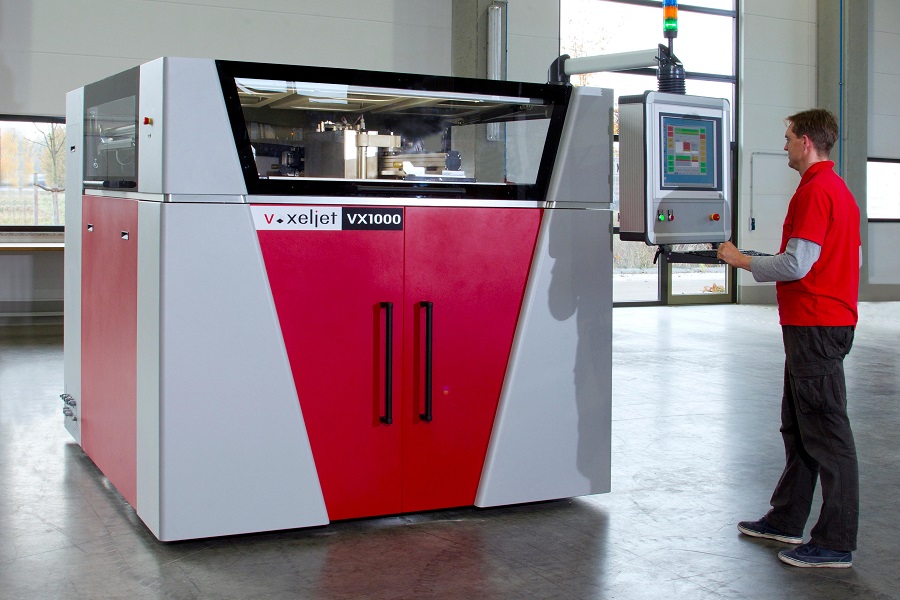 Materialise NV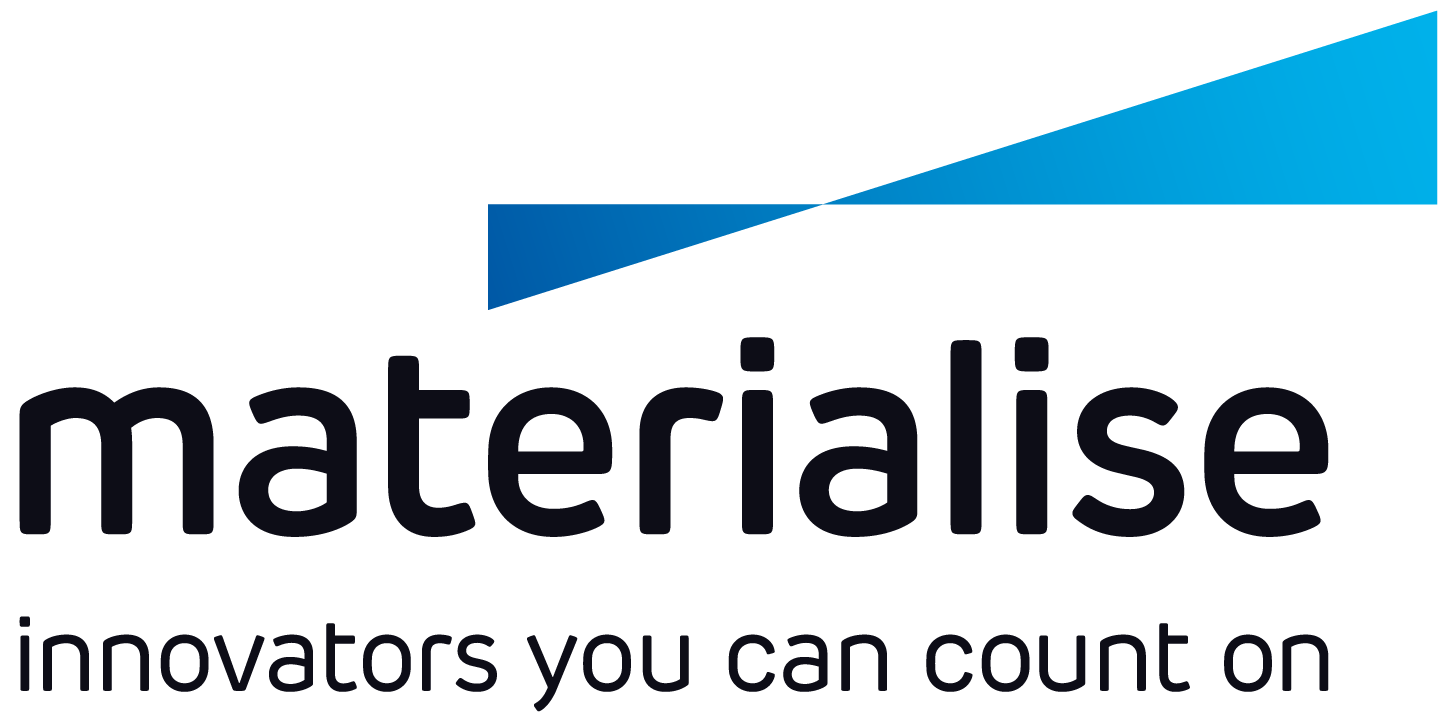 Materialise NV is headquartered in Belgium. As of now, the company's two major offerings are software solution and additive manufacturing.
Because there has always been the need for improvements to make one's presence felt, Materialise NV collaborating with Siemens isn't something out of the blue.
The company is targeting to scale its additive manufacturing capabilities by shaking hands with the giant of companies siemens.
Together with SYNNEX, the company is targeting to provide full-fledged 3D printing packages for large scale manufacturing.
Moreover, the company has also signed agreements with Velleman for developing a completely new builder solution.
The company is already providing its services to many niches such as automotive, aerospace, healthcare, art and design and consumer goods.
It is targeting to reach to other niches for providing its 3D printing solutions. It has already partnered with many huge names and has confirmed its intent to become one of the best 3D printing service companies across continents.
Making up for more than $126 million USD in revenue, Materialise NV is one of the fastest-growing companies among the 3D printing service giants.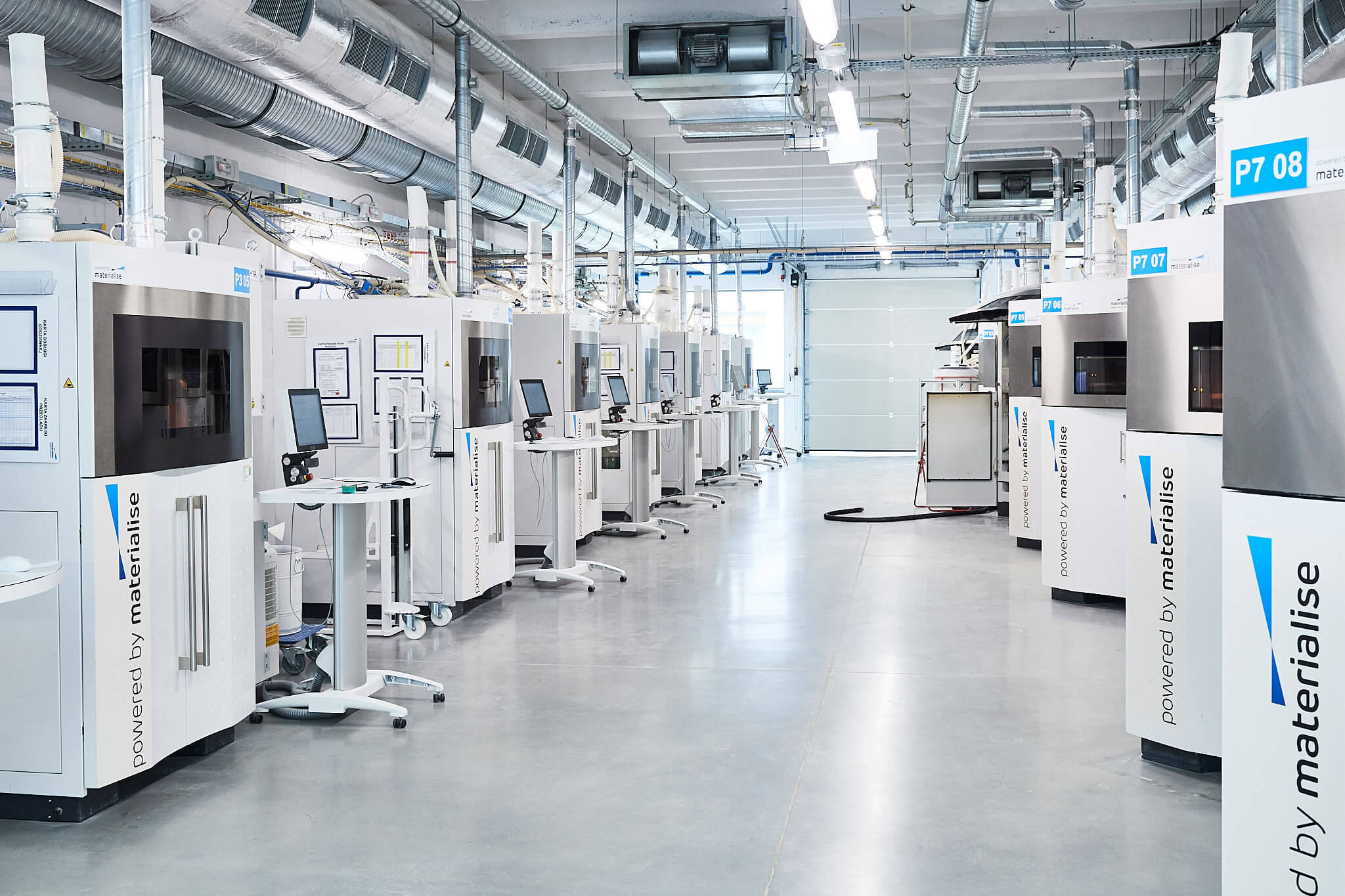 ExOne

ExOne was founded in 2005 and has gathered more than 20 years of experience in additive manufacturing.
The company is a public traded manufacturing company and has been focusing on serving its customers on top priority by leveraging 3D printing technology to its best.
ExOne prints on-demand and works around with various materials with binder jetting 3D printing technology to provide innovative and game-changing solutions to its customers.
The company works with metals, sands, and ceramics to develop 3D prints.
It also sells 3D printers. Being able to serve different niches from aerospace to automotive to medical and dental fields, ExOne has built an innovative and agile 3D printing solution for its customers.
The management of the company is poised to offer the best designs and help developers and designers in realizing the optimum benefits of this advanced technology where there are no limits for creativity.
John Hartner is the CEO of the company who recently joined the company in November 2018. He has huge experience in leading companies. Together with the other management team, ExOne stays as one of the best 3D printing service companies around the world.
The company's revenue is $64.6 million USD and is progressing fast.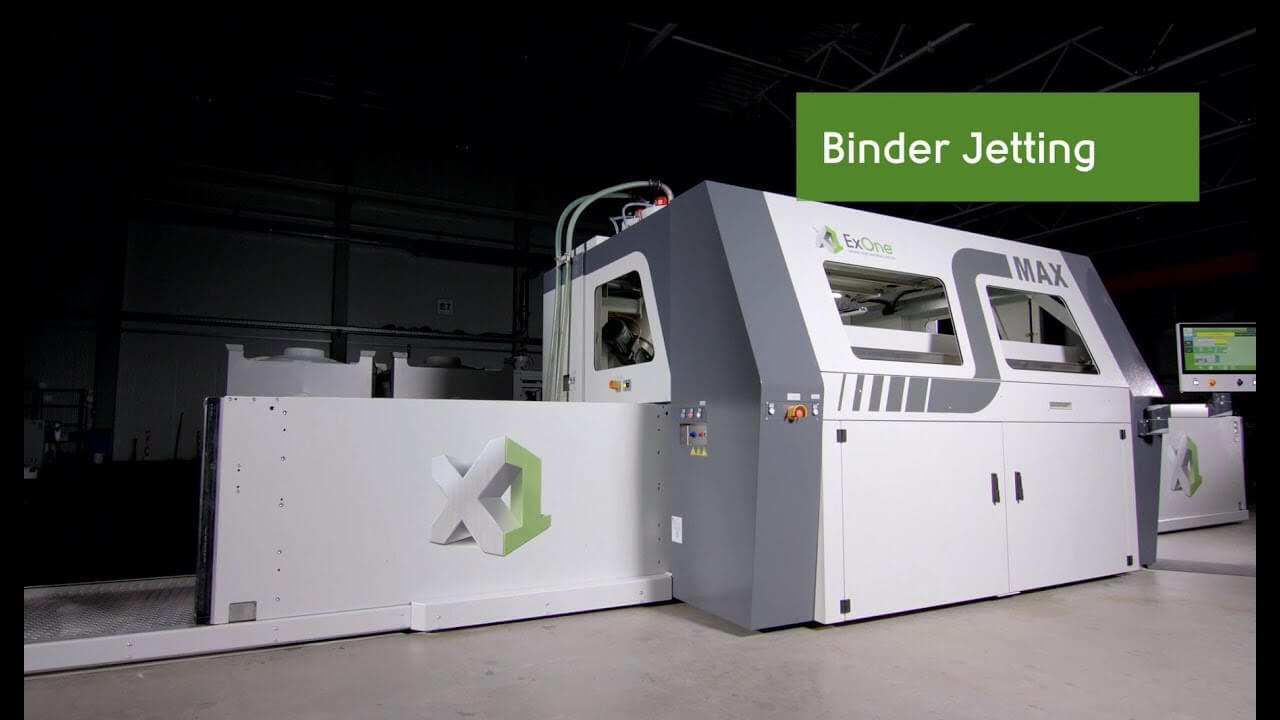 Organovo


Started in the same year as ExOne, Organovo was founded for a completely different purpose.
Solely to serve the medical field, this 3D printing service provider is working to bring more answers to the challenges medical niche faces through its innovative 3D printing technology.
The company is involved in creating functional tissues of the human body. It is also engaged in various drug discoveries, therapeutic applications, clinical development related to the human tissue using 3D bio-printing technology.
These tissues are implanted into the human body and further researches are being carried to elaborate the scope of the usage of this technology for major medical applications.
Organovo has even collaborated with many biopharmaceutical companies as well as many medical research centers to design and 3D print more prognostic in vitro tissues for disease modeling and toxicology.
There are many remarkable contributions made by this company and one such is the treatment of A1AT deficiency.
The company bio-printed the liver therapeutic tissue to overcome the deficiency. FDA has also recognized the same and has granted the orphan drug designation to the suggested treatment.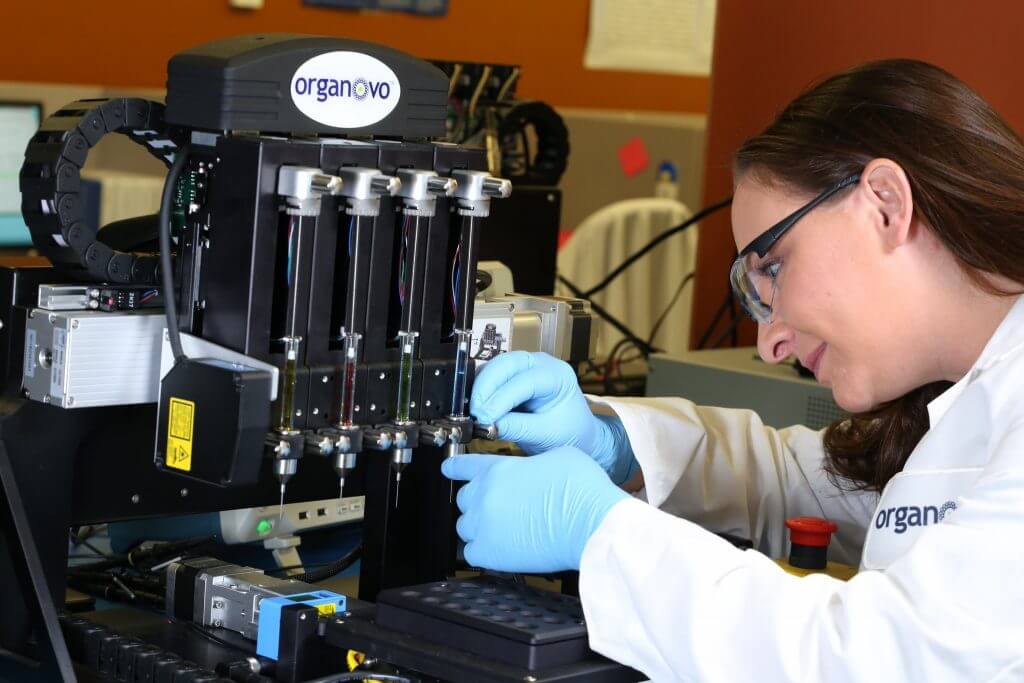 Nano Dimensions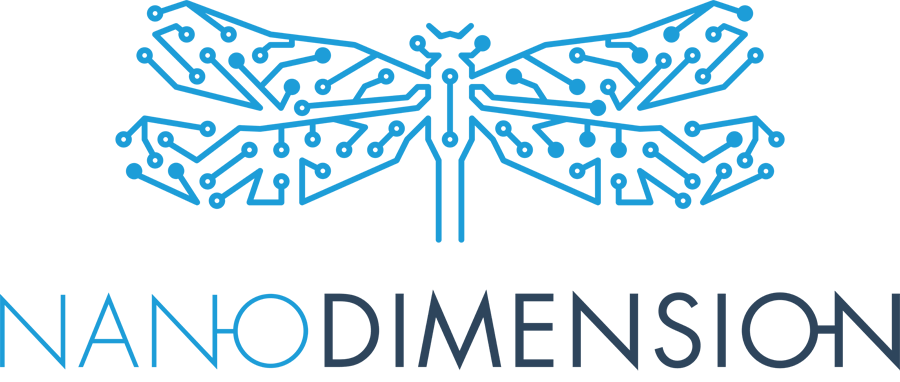 Nano Dimension was founded in 2005 is continuously working to bring the best 3D printing solutions for manufacturing electronic parts.
It even released its product DragonFly 2020 3D printer which claims to complete the job in lesser time as it is required to do manually and with many other machines.
This 3D printer is capable of printing multiple-layer circuit boards. The job can be completed in a few hours which rather would take weeks by other methods.
The company understands that electronic circuits are everywhere and the need for it is always going to increase.
As the complexity will take a leap, the 3D printers able to manufacture these circuits with less hard work would be in high demand.
Nano Dimension's DragonFly 3D printer System can simultaneously 3D print dielectric polymer and conductive metal. This is a huge leap in the field of 3D printing technology.
The printer also is able to run low volume manufacturing projects. The company is already providing its services to niches like Defense, aviation and aerospace, telecom, medical, automotive and industries, consumer electronics and IOTs and much more.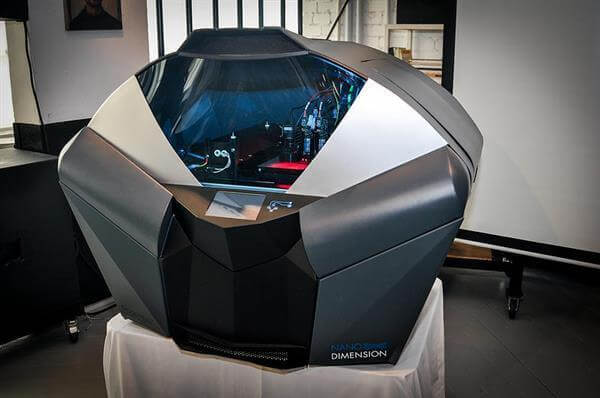 Stratasys


If you have not heard of Stratasys, here is why you should know about it if considering getting into 3D printing services.
It has been around since 1988. The company's 3D printing services are offered to different niches and it works primarily for designing solutions for healthcare, automotive, aerospace and education markets.
As of now, there are more than 600 granted or pending patents related to additive manufacturing that this company alone holds.
The company's research team is continually working to find out what else the technology is capable of leveraging. For the same reasons, you will find Stratasys involved in so many patent applications.
Few of the company's subsidiaries are MakerBot, RedEye on Demand, GrabCAD, etc. From selling 3D printers to printing on demand, Stratasys is doing everything to be the master of all trade.
The 3D printing solutions offered by the company are among the best 3D printing services offered around the world.

SLM Solutions Group


This company is mainly into metal-based 3D printing solutions. Like the other 3D printing companies, SLM Solutions Group is also among the best. It sells machines and also accessories and services to the companies using 3D Printers. From aerospace to the energy sector and many in between, the company offers its services to a wide array of customers.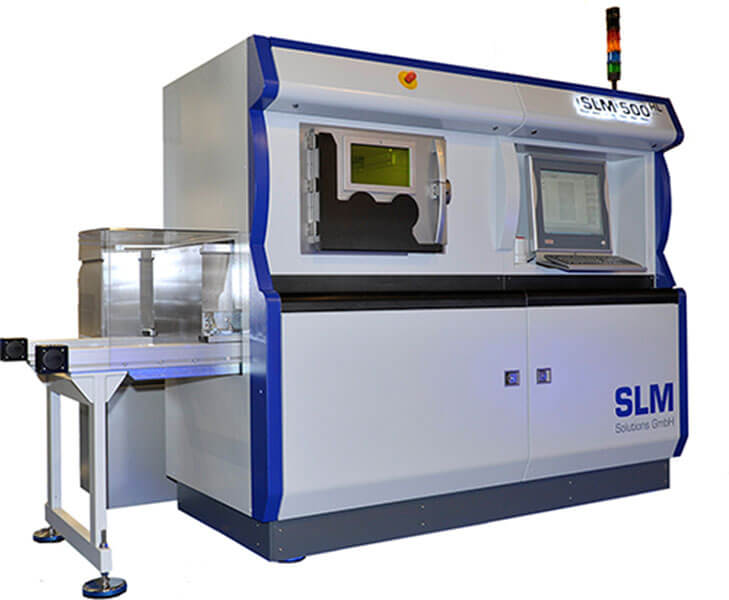 Printer: SLM 500 HL
The Conclusion
3D printing companies are surging. However, it would not be easy to compete with the best 3D printing service providers.
The good news is that it is not impossible. As the number of customers is increasing, the limited number of service providers would increase the demand for more options.
If you can offer services with an edge, your company would also be standing alongside the already established one.