3dMDbody System Series
This 3D scanner uses multiple vision cameras along with an industrial-grade flash system synchronized together in a single capture, ensuring safer and faster results.
PROS
Very accurate
Captures various poses, gestures, impressions in no time
High quality outputs
Customizable
Robust software
Offers 4D digitization
CONS
Expensive
Requires large space for installation
Baseline configuration may seem insufficient for various purposes. Hence, one must invest extra cost for customization
Table of Contents
An amazing 3D scanner from 3dMD, a manufacturer based out of the USA and the UK, 3dMDbody System series offers 360 degrees complete body capture. Not just that, the system is capable of recording multiple actions, poses as well as gestures in 4D.
Talking about the device's efficiency, the scanner uses the company's self-developed 3D capture technology and hosts various different camera viewpoints for achieving high-quality models acquired at faster capture speeds.
3dMD's scanner ensures a great accuracy of digital models and suits an array of applications within different niches. The company's clients are scattered along with multiple domains including clinics, industries, healthcare as well as research institutions.
To further the customer experience, the scanner comes along with great support from the 3dMD customer care team. From assistance with on-site installation to different training options, one can easily learn the overall working of the 3dmDbody Systems series without much hassle.
Apart from the hardware, the manufacturer has given amazing attention to its software. Hence, when coupled with the same, 3dMDbody can create unmatched results in no time. To understand the complete profile and features of the device, let's dive into a detailed review and check if the scanner is suitable for your needs or not.
Features
Undoubtedly, the 3dMDbody System Series is packed with many premium features to allow customers to enjoy uninterrupted services. From capturing highly detailed models to offering efficient and automated workflow, the scanner can become an inseparable part of your projects.
So, let's find out the various features that offer the 3dMDbody System series such amazing capabilities.
Markerless Capture Solution for 3D Dense Surfaces
Without much effort, users can create high-precision and accurate 3D dense surface images instantly. The scanner offers a linear accuracy of 0.7mm or even better when operated using a frame-by-frame basis.
Either you wish to capture body movements, facial expressions, gestures, hand interactions, foot articulation, or more, 3dMDbody System Series would perfectly obtain that for you.
Capture Unlimited Poses
The latest scanner, the 3dMDbody system, delivers a variety of configurations. Hence, it is easy to address an array of postures, poses, and actions to suit varying applications.
Comes with Different Capture Speed Option
There are four different options available for capture speed for the users. The frame rates start from 10fps and go up to 120fps. Therefore, users can apply the necessary settings depending on their scanning requirements.
Not just that, the scanner is capable of generating progressive sequences of images over a period of time. Hence, users can simply choose the optimal frame in real-time. Therefore, making it easier to analyze the digital files instantly. One can also render the image sequences in order to further evaluate and create the final output file.
Intuitive 3dMDbody Analysis Software
As mentioned, the hardware along with the company's software becomes an unbeatable choice for a complete body scan. The application allows users to identify almost 120 standard body XYZ landmarks automatically.
The software can easily extract 60 ISO standard compliant body measurements using these landmarks. And, it is finally able to generate a 3dMD Avatar FBX file which is compatible to integrate with various third-party applications.
Optics Based Modular Design
Incorporating optics-based technology, the scanner boasts 10 MCUs (Modular Camera Units) of 30 machine vision cameras, further synchronized with a powerful and efficient LED lighting system.
Using this configuration, the scanner can capture a standard A-pose along with the related poses for individuals with average size body dimensions.
However, as per the requirements, it is possible to configure the scanning system to capture extra actions, poses, interactions as well as gestures.
On request, the manufacturer can configure the 3dMDbody System with additional MCUs to suit your specific needs. You can choose to increase the MCUs to 26+ of 78+ machine vision cameras.
Automatic Mesh Generation
3dMDbody is capable of rendering each of the 3dMDbody images automatically. This process happens as one continuous point cloud with color. In addition, the company's rendering engine captures data from all camera viewpoints per frame. Hence, one does require to carry manual stitching.
Safe to Eyes
Along with powerful technology, the manufacturer ensures safe scanning of individuals and their delicate parts such as eyes. And, to do so, the scanner incorporates optics-based technology within a 100% LED lighting environment. With no use of harmful light sources such as lasers, the scanning system poses no threat to the eyes.
One can trust the machine for safety and ease even when subjected to illumination for prolonged sessions.
Specifications
Technology

Photogrammetry

Price

10,000 $

Capture Speed Options

1-10fps, 1-30fps, 1-60fps

Shape Accuracy

0.2mm

Color

Automatically applies high-quality texture maps that exceed full-HD densities

File Format

OBJ as the default
Other industry-standard open formats.

Upgrade Path to

A more specialized 3dMD System to increase surface coverage of the region of interest
3dMDbody System Series is a large format scanner that enables full-body scanning. It offers different capture speeds of 1-10 fps, 1-30 fps, 1-60 fps, and 1-120 fps.
The baseline configuration includes 10 Modular Camera Units of 30 machine vision cameras which can further be customized for better performance. The machine also boasts a 100 percent LED lighting environment for making the device safer for scanning humans.
In short, the scanner offers 360 degrees of full-body coverage and creates images and gestures in 4D. That too, offering high resolution and precision for detailing every minute aspect.
Price
Please contact the manufacturer to know the cost of the 3dMDbody System Series. You can also request customization on the baseline product by paying the difference price.
First Impressions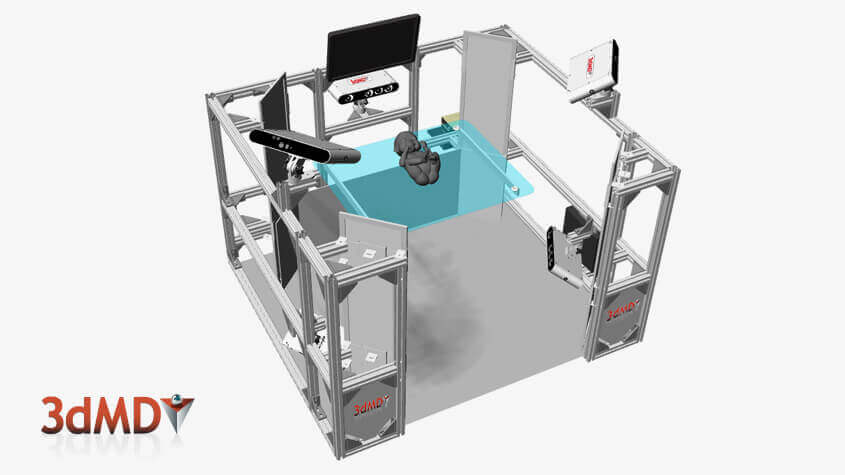 Feels like a small room itself, the scanner is surrounded by cameras to capture different views. Occupies large space, and comes equipped with LED lighting to focus on the object for clarity and a safer experience.
Overall, the scanner is a very reliable and efficient system offering amazing results for a variety of applications.
Setup
The system does not require any special lighting system and can easily operate in standard conditions available in clinics or offices.
When it comes to the assembly, installation, and calibration, it takes more than 2 hours. Thankfully, the company offers onsite support and training to complete the setup and provide the necessary details about its operation.
Overall, it is a complex system that requires enough prior experience for installation. Hence, it is recommended that you opt for the proper support.
Scanner Type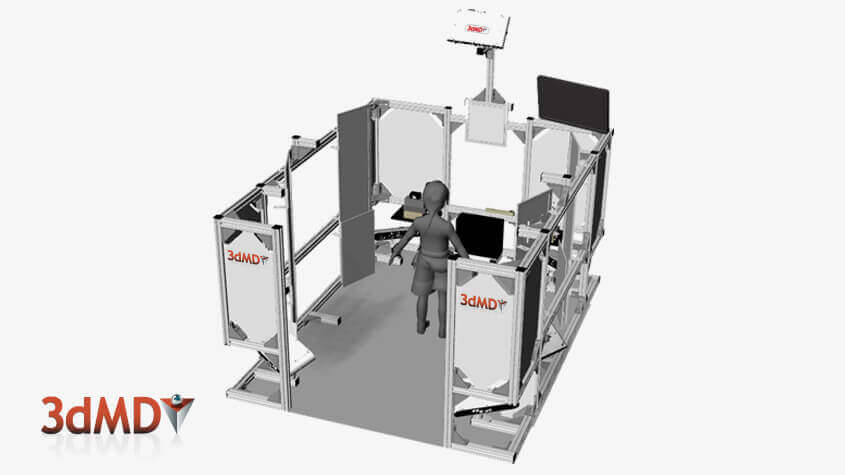 The scanning system is based on photogrammetry.
Scan Quality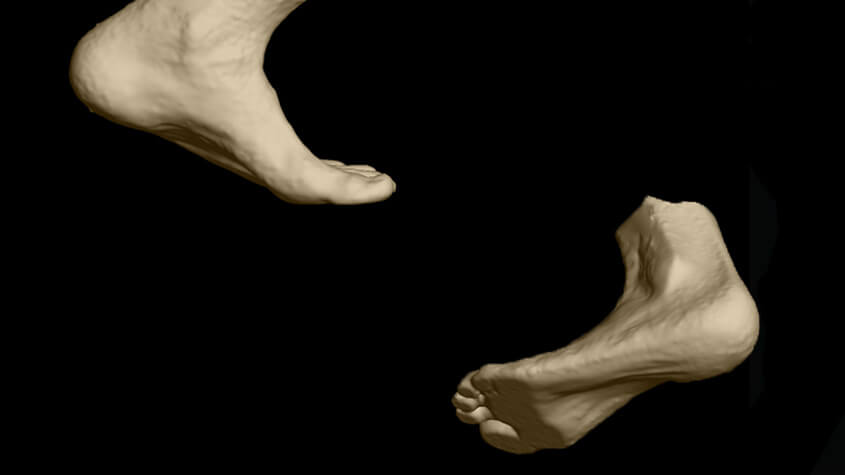 Credit: 3dmd
A revolutionary design enabling capturing of gestures, poses, and other details in 4D is destined for providing high-quality results.
The machine acquires each of the minute expressions along with complex surfaces with ease. Without needing any manual intervention, the system automatically applies the texture maps for ensuring high-quality outputs that even surpass full-HD densities.
Software
As discussed, the manufacturer's amazing 3dMDbody Analysis Software exponentially improves the hardware performance. It is an intuitive application offering plenty of automated features to carry scanning without any mistake.
Customer Service
The customer support team is always on its toes to offer customers the best solutions. Either it's the part replacement, installation, technical support, you have got everything under one hood. Just reach out to the support for on-site assistance, maintenance, training, and more.
Parameters Influencing Buying Decision
If you have been eyeing the scanner and want to purchase the same, here is a quick bite from the detailed review of the 3dMDbody system.
3D Scanner cost: You must contact the manufacturer to find out the price of the scanning system. And, you must expect it to be expensive with all the hardware and feature inclusion.
3D Scan quality: Certainly, the scanner offers high-quality 4D outputs to suit complex applications. It creates high-resolution scans and supports automatic mesh generation to eliminate manual stitching of images from different views. Therefore, it is also accurate and precise.
3D Scan speed: Offers four different capture speeds of 1-10 fps, 1-30 fps, 1-60 fps, and 1-120 fps. One can configure the settings as required for varying results.
3D Scanner capability: Undoubtedly, the scanner can easily capture a complete body scan in a fraction of seconds. Hence, it is very efficient and suitable for plenty of applications.
3D Scanner Practicality: Best for healthcare, AI, research, and many other applications.
3D Scanner User expectations: Apart from its huge size and expensive price tag, the scanner exceeds every expectation in terms of performance and speed.
The Verdict
This 3D scanner uses multiple vision cameras along with an industrial-grade flash system synchronized together in a single capture, ensuring safer and faster results. Suitable for complex applications within healthcare, industries, and various other domains, the 3dMDbody system series is definitely worthy of all the praises.
Although a little on the expensive end, its performance and capabilities pay off for its cost. Making this scanner a really impressive device. You can certainly give a thought to buying this scanning system if you have the available funds.