BAAM 3D Printer
BAAM 3D printer is one of the largest machines around. And, it certainly focuses on providing better manufacturing workflow to its customers. With many amazing features, the 3D printer has stunned everyone around the world showing off its gigantic footprint.
PROS
It is huge and can manage to print a complete car frame in one go
Allows for open source material use
Multiple material support
Faster than almost every other industrial printer out there offering large model 3D printing
CONS
Very Expensive
Not available commercially for purchasing
The accuracy and details may feel unsatisfactory to many
Product
Specification
Videos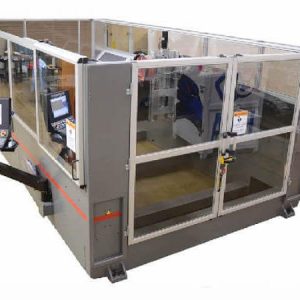 Referred to as Big Area Additive manufacturing 3D printer, it pretty much clarifies what BAAM does. The large-format 3D printer, designed for ...
| | |
| --- | --- |
| Model | BAAM |
| Manufacturer | Cincinnati Incorporated |
| Price Range | > $ 250000 |
| Release date | 2018 |
| Country | United States |
| Availability | Available |
| Classification | Industrial |
| Technology | Extrusion (FFF- FDM…) |
| Generic material | Yes |
| Max. build size | 6096 × 2286 × 1828 mm 240 × 90 × 71.97 in |
| Max. build volume | 25474.01 L |
| Heated print bed | No |
| Heated build chamber | No |
| Automatic calibration | No |
| Closed frame | No |
| Dual extruder | No |
| Independent Dual Extruder | No |
| Full color | No |
| LCD screen | No |
| Touchscreen | No |
| On-board camera | No |
| Mobile app | No |
| 3D scanners | No |
| CNC mill | No |
| Electronics 3D printing | No |
| Laser engraving | No |
| Conveyor belt | No |
| Air filter | No |
| Pellet extruder | No |
| USB | No |
| Wifi | No |
| Bluetooth | No |
| SD card | No |
| Ethernet | No |

Table of Contents
How about we told you that a 3D printer can print 10 lbs plastic per hour? At first, this may seem a little too much. However, the BAAM 3D printer from Cincinnati has done it, effortlessly.
This industrial-grade 3D Printer is way too ahead of its competitors in terms of speed and size. This is an FDM 3D printer that is 10 times bigger than most of the printers out there and offers 200 times faster print speed.
While this may have not impressed you much at first. However, the fact that the printer uses affordable materials, a feedstock of plastic pellets to ensure that the printing cost pertaining to the material cost is as low as possible for large production cannot miss your attention at all.
There are many features embedded in the 3D Printer design to make this enormous project a success. And, the company has done its best to make sure that the printer is yet easy to handle as well.
FDM being the most hassle-free printing technology is easy to accomplish for most users.
Certainly, there would be a lot that the manufacturer would be planning in the coming years, however, by far, this is one of the most amazing developments that the industry has witnessed.
Proving that, one can print a complete frame of a car in one go when the 3D printer is larger than any other alternative available in the market.
Here is a comprehensive BAAM review to provide you with the many unique features that the printer flaunts and the limitations that it still is trying to fight.
Features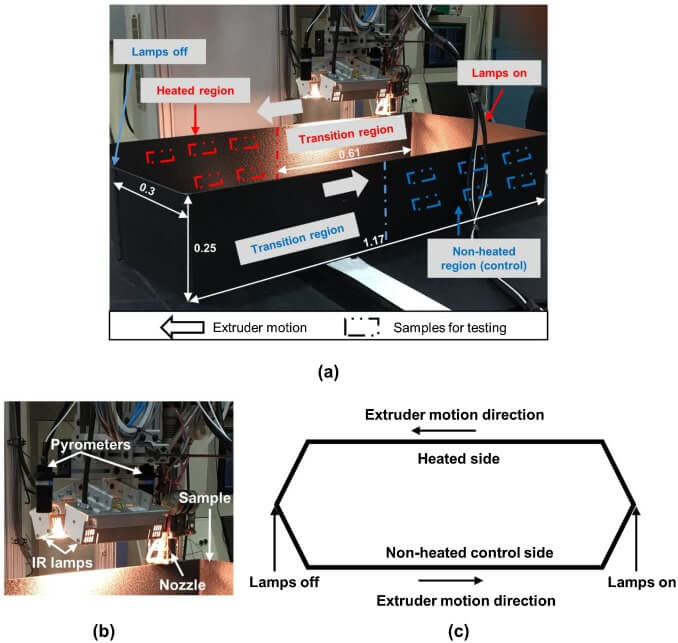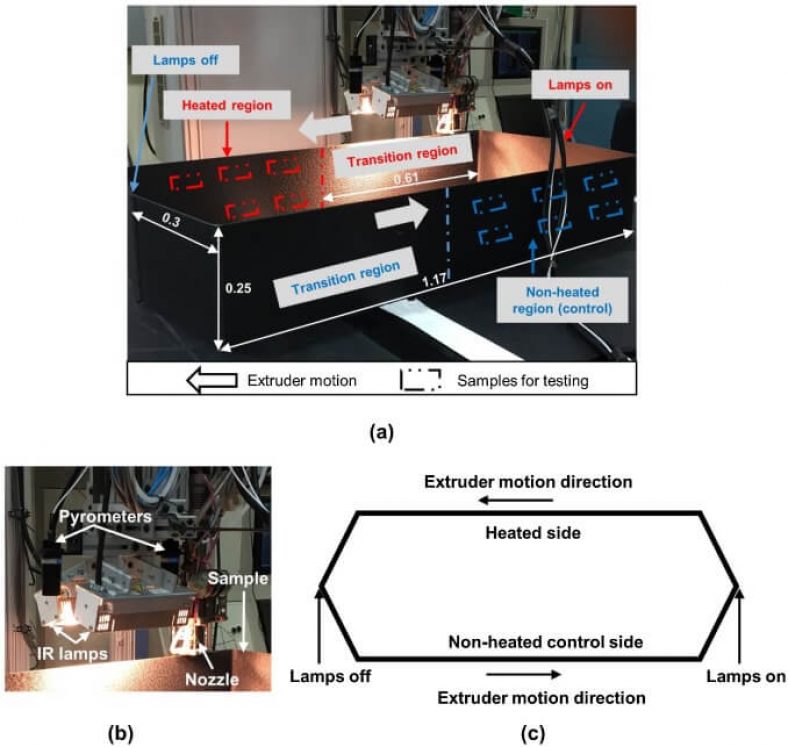 Credit: sciencedirect.com
The manufacturer claims that the 3D printer is one of the largest machines around. And, it certainly focuses on providing better manufacturing workflow to its customers. With many amazing features, the 3D printer has stunned everyone around the world showing off its gigantic footprint.
So, here are a few features that would help you understand what this 3D printer entails for its users:
Large Build Size
As you would expect, being an industrial-grade 3D Printer, BAAM has a huge footprint. It can print car frames in one go. You can create furniture and a lot of other things without needing to connect together different parts printed using a 3D printer.
Open-Source Material
The company does not bound customers to use materials from the manufacturer itself. But, one can choose to buy material from other vendors as well.
Multiple Material Support
Unlike most of the industrial-grade 3D printer providing such huge print, volume works mostly with a few or even one material of a specific type.
However, this 3D printer allows you to print with ABS, PLA, PC, PEI, PPS, composite materials, and a lot of other options. This certainly is the ice breaker for many customers.
Print with Multiple Material
The transition between different material options is a problem with many 3D printers. And, this one isn't ready to follow the same trend. On the contrary, it allows us to print with multiple materials at the same time.
Specifications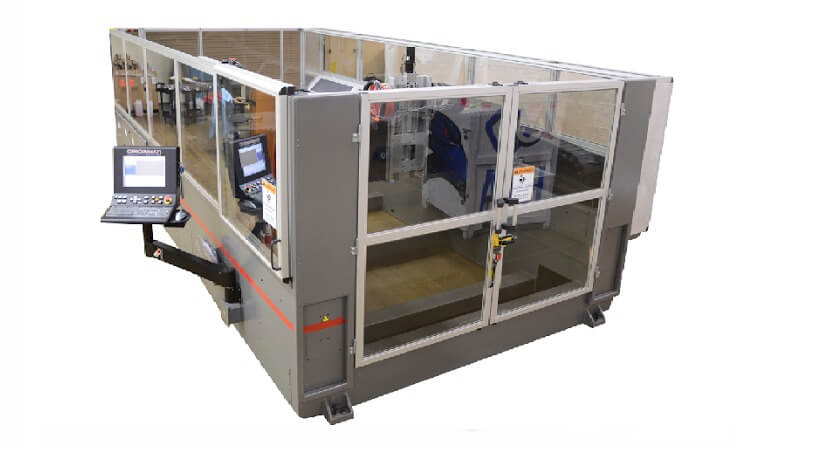 Already stressed a lot on its size. So, let us start with the measure of this 3D printer. BAAM 3D printer is 6000 x 2300 x 1900 mm, covering a huge amount of space of a workspace.
It makes use of granular extrusion and makes printing faster than other 3D printers available. The machine weighs 18143 kgs.
Designed to serve the large scale setup, the 3D Printer is suitable for those working in huge production firms. The build rate of BAAM can reach up to 80 lbs/hour.
To connect the printer, you can use two different connectivity options. One is the network interface and the other is the USB outlet.
The machine was released in 2015 and since then, there have been many modifications made to the design.
It also has a 22 inches LCD screen for controlling the settings of the models when printing. It requires 460V of power to run.
Along with all these specifications, the 3D printer comes in handy for automotive applications.
Price
According to the sources, the manufacturer invested over $1.5 million in the designing of the BAAM 3D printer.
The cost includes the startup cost, along with the other supporting equipment charges.
Hence, you can imagine the price the company would have marked this printer with.
There is not much information available online pertaining to the cost of the 3D Printer.
And, if you are interested, you must connect with the manufacturer to find that detail out.
However, you must expect a huge cost attached to this printer.
So, only plan to get this machine installed in your workhouse if you can set aside hundreds of thousands of dollars for a 3D printer.
First Impressions


Credit: sciencedirect.com
Yes, it is huge and you would be amazed to see how far 3D printing technology has come.
With many attractive features and occupying almost entire space at one end, the machine gives every user a beautiful shock, especially to those who have not worked with such a system before. So, you won't be disappointed at all.
On the contrary, the entire experience is really exciting for those who can witness the printing of an entire car frame inside a machine in one go. You get every equipment with your order to support the 3D printer's operation.
Setup
Now, here you can expect to get all the help possible from the team selling you this 3D printer.
Unlike any other desktop 3D Printer and few industrial 3D printers where you can read the guide and start right away, this one requires support.
You cannot just decide to work your way through right after getting it installed at your site.
Starting from installation to the first few training sessions to maintenance, the manufacturer is going to play a very important role.
Although after training, things would seem simpler, you must take every step slowly until you are very comfortable working with this 3D printer.
Like any other 3D printer, this machine also works in the same flow. You need to have a 3D file, mostly in the STL format. Once you feed it to the machine, the slicer takes over the job.
Once the G-Code is created, the 3D printer works towards creating each layer, one at a time, to complete the entire model in one go.
Printing Type/Cost
BAAM 3D printer is based on the very popular FDM 3D printing technology.
In FDM 3D printing, the material is extruder after heating the plastic above its melting point.
Every time, a layer is deposited and the bed moves downward. Later, another layer is deposited over the previous one. This process continues until the company model is prepared.
Using the same technique, the BAAM 3D printer is designed. However, to make the entire process much affordable for large production, the machine uses feedstock of plastic pallets as the material.
This is very similar to the ones used in the injection molding machines. Hence, making the process cost-efficient.
When talking about the printing cost, one must consider a lot of parameters, starting from the filament cost to the design complexity of the model.
There are many factors that measure the printing cost, including layer height, electricity consumption, and others. Hence, the printing cost would vary from model to model as per setting to set for the same 3D models.
Print Quality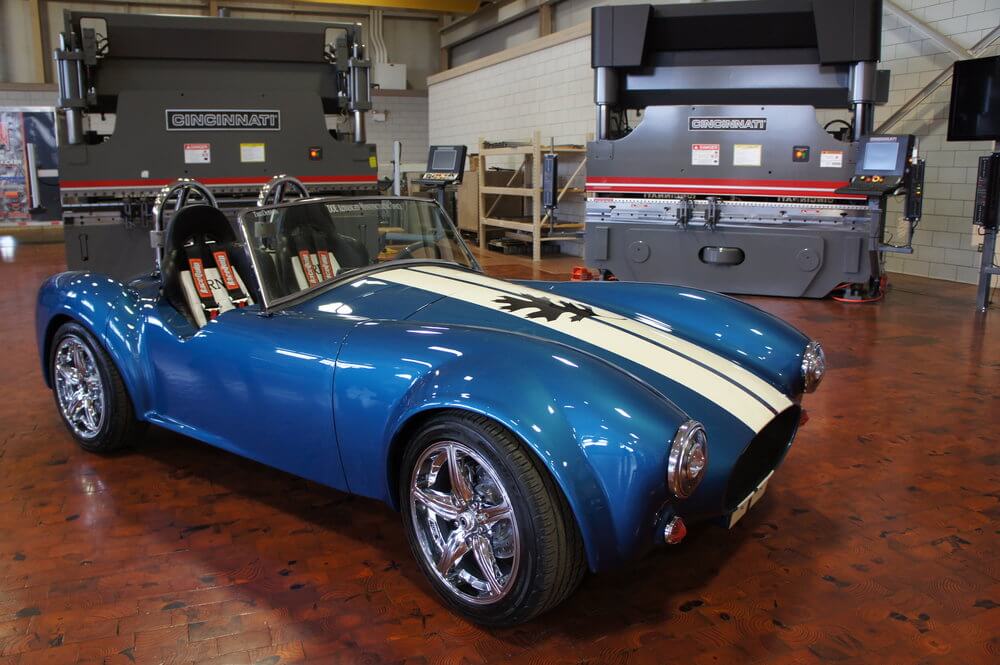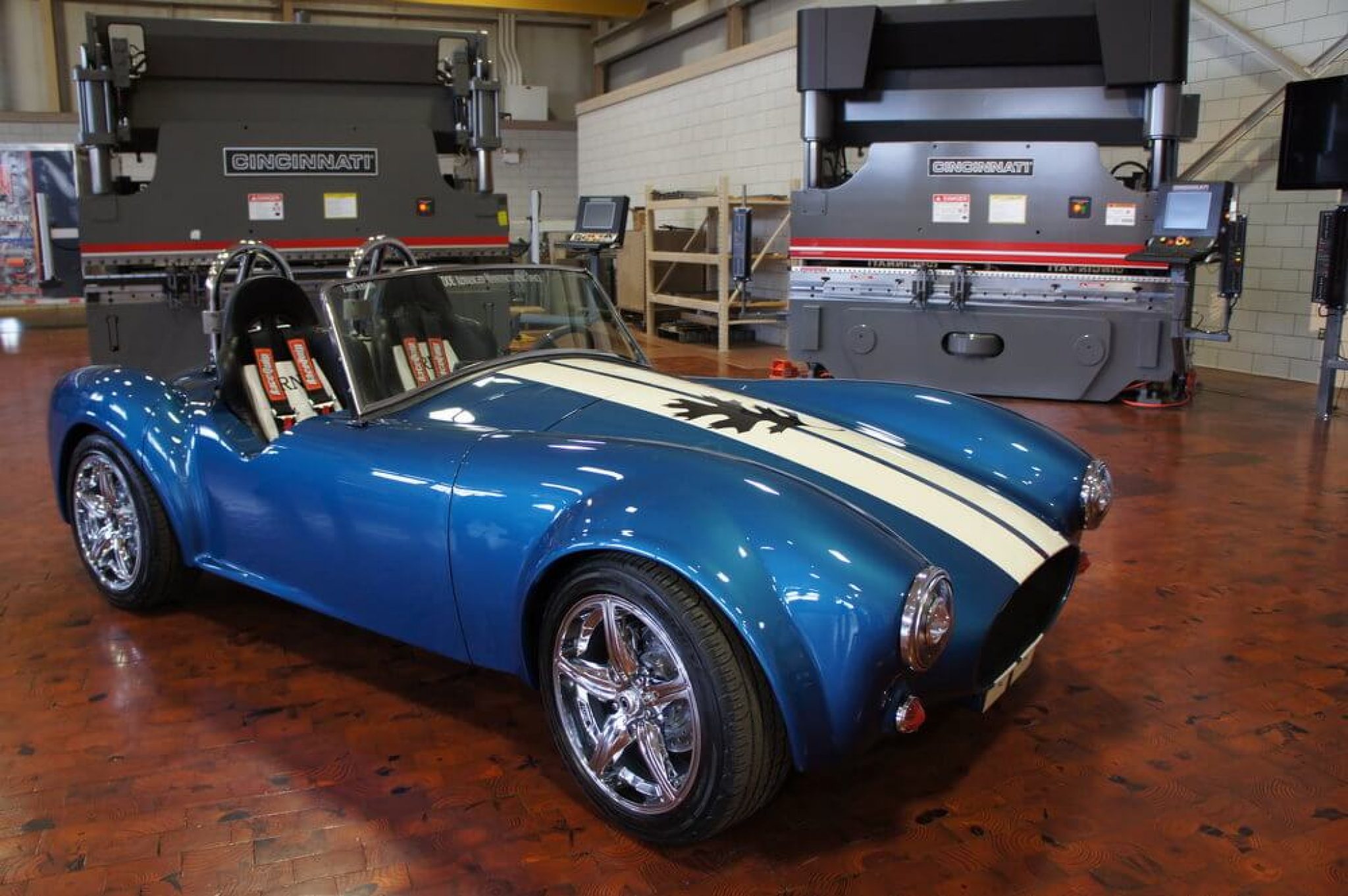 This is a big printer calling for faster manufacturing. However, the fact that the nozzle size is also bigger to make fast printing possible, the surface finish may come as a challenge to cope up with.
However, that could certainly be refined using various post-processing methods, starting from sanding to other alternatives.
Apart from that, the printer is capable of creating complex designs, overhangs, and whatever you can wish from a 3D printer.
The manufacturer does exclaim that the 3D printer is designed to offer speed by compromising a little bit on accuracy along with the details. So, one must make the decision taking everything into consideration.
Software
BAAM uses special software, specially designed to meet the needs of such a huge 3D printer. It is the ORNL slicer.
The software is very capable and user friendly. The intuitive app lets users meet almost all of their slicing requirements.
Most of all, handling models of such size isn't an easy job for the slicer. But ORNL does do its job with exemplary results.
Customer Service
Cincinnati Incorporation is very diligent when serving its customers with queries related to the BAAM 3D printer.
Understanding the need for training and installation, the company ensures to provide more than enough assistance from its side to get started.
The 3D printer is not available commercially. However, one can request the company directly for the same.
With around 900 cubic ft print volume, the 3D printer is a massive machine to deal with. Hence, the company makes sure to take over the onsite installation work and other related requirements.
Cincinnati also handles the maintenance of the printer. Overall, it offers customers a complete set of benefits to be able to work around such huge Big Area Additive Manufacturing (BAAM) 3D printer.
Parameters Influencing Buying Decision
Buying 3D printers has become a very common trend among businesses. However, when it comes to investing hundreds of thousands of dollars, one must like to find out every minute detail about the machine before making an informed decision.
Here is a gist of the entire BAAM review to help you understand the advantages as well as limitations of the 3D printer, depending on your specific needs.
3D Printer cost: A very expensive 3D printer. Because the machine is not available commercially, there isn't any standard price related to the BAAM 3D printer. However, you can expect that to be huge. And, if interested, you must connect with the team from Cincinnati to find about the exact quote.
3D Print quality: Depending on the size of the machine, to complete printing faster, the manufacturer has used a comparatively bigger nozzle diameter. This certainly compromises the precision a little bit. And, the surface finish needs post-processing later to create a smoother finish.
3D Print speed: This is where the 3D Printer excels more than any other competitor in the market.
3D Printer capability: Being an industrial-grade 3D printer, this machine is focused on providing businesses with fast 3D printing. One can create car frames inside this machine and in a matter of hours. Doesn't that sound like an exciting deal for automotive companies? Sure, it does.
3D Printer Practicality: BAAM has industrial use. Its application is mostly for large productions including but not limited to automotive parts.
3D Printer User expectations: Surface quality could have been better. Apart from that, it does provide users with a lot of great perks, especially the print speed.
The Verdict
Every 3D printer in the market has a certain goal connected to its design. When BAAM was proposed, the focus of the team was to create a 3D printer that could create huge models in a matter of time.
And, the professionals have done a pretty amazing job to accomplish that aim.
However, like every perk has the downside as well, this one too isn't away from that reality. And, you may find the surface quality a bit on the rough side.
However, businesses, especially automotive companies could take huge advantage of this fast printing machine for good.
Enabling the production process takes a leap in growth and speed. The best part is that the introduction of new materials in the BAAM ecosystem is likely to strengthen the results further.