Environmental concerns are intruding all the fields and 3D printing is no exception. While 3D printing is still mainly dominated by plastic filaments and other 3D printing raw materials, alternatives that do not have the ability to damage the environment are been looked into.
Experts have proven, and we know at the back of our mind how biodegradable 3D printing is the future of this growing technology that is changing the manufacturing sector.
With more and more newbies entering the field with their experimentation minds, there is tons of plastic waste following up.
During such a time if you have a biodegradable 3D printing filament, the plastic waste that has a lot of impact on the environment can be negated.
In 3D printing technology, currently, manufacturers have gained awareness against the use of materials such as ABS that poses an enormous threat to the environment.
Constant efforts to change this industry to a greener side, like any other industry are being laid upon.
In this article, we are going to learn about the effort made by different companies to develop biodegradable 3D printing filaments and their success and failure in the same.
Biome3D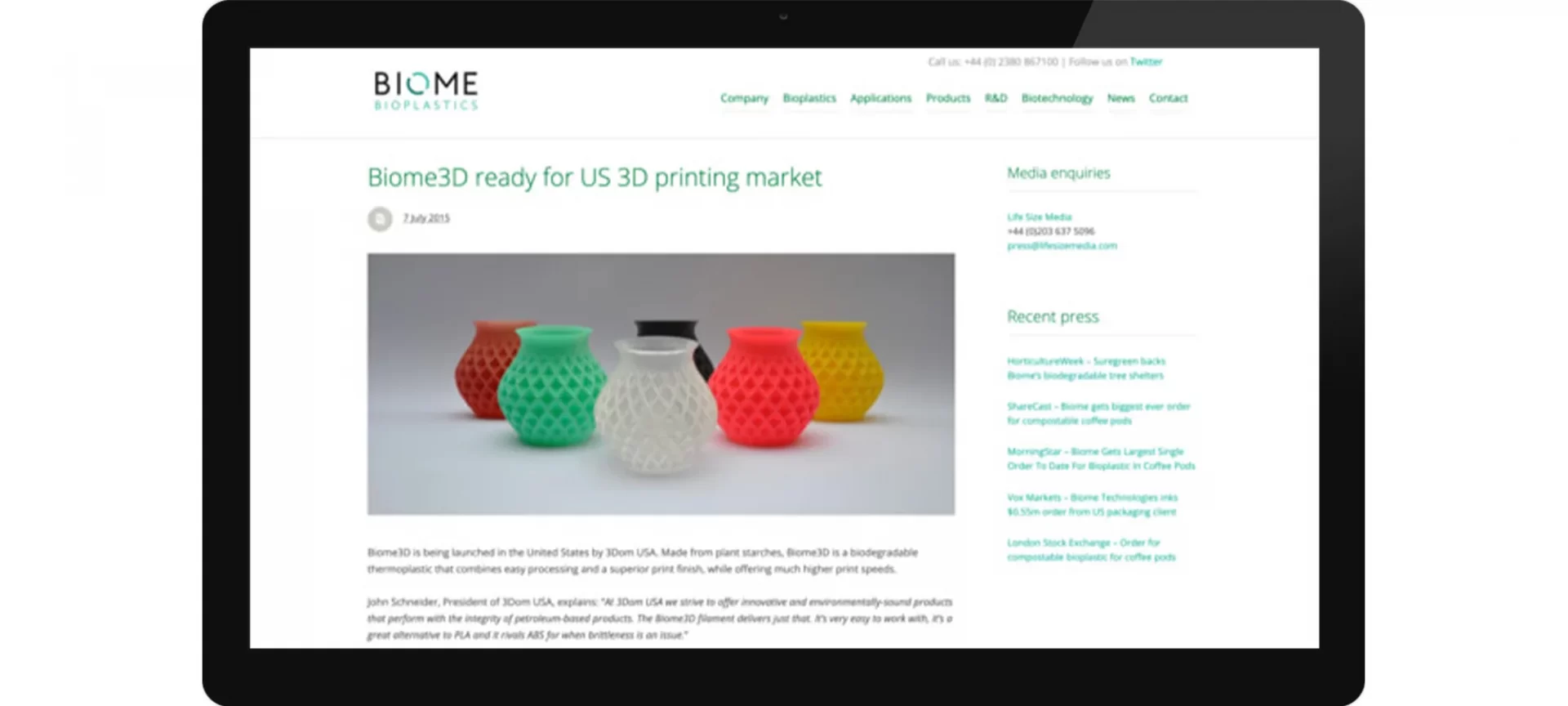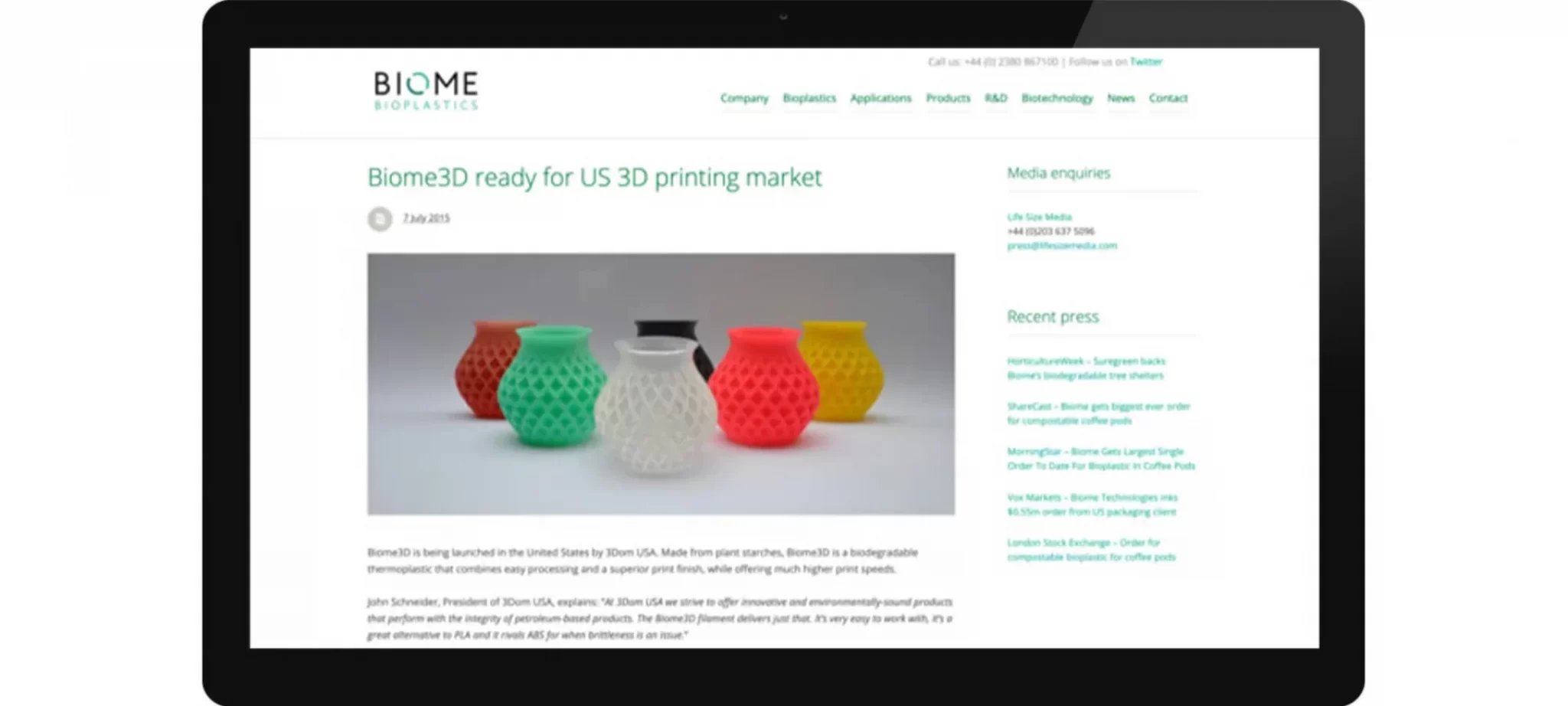 Biome Bioplastics states them as one of the UK's leading developers of intelligent, natural plastics.
The company's mission is to produce bioplastics that can challenge the on-going dominance of oil-based polymers, and ultimately replace them completely.
The company is headquartered in Southampton, UK from where they serve a global customer base.
The company has served the polymer sector for the past 20 years and has achieved good results. With its changing customer needs, the company is tailoring to the same.
Be it the raw material or the production, Bioplastics' expertise is extensive that covers everything.
The team of the company has a thorough understanding of how materials and their additives behave and perform while undergoing various processes and storage.
Working in partnership with the University of Warwick's Center for Biotechnology and Biorefining, Bioplastics is conducting studies like the use of lignin as an alternative, as a bio-based source of aromatic chemicals.
The company has many research and development activities that focus on tackling the intrinsic synthesis of bioplastics that currently keeps costs high and limits performance.
The company believes that this is indeed the way to accelerate the adoption of innovative, natural plastics across an even wider range of markets than what we are currently serving.
The company lists seven products, all of which are based on renewable, natural resources that are 100 percent biodegradable and compostable, on its website starting with high temperature.
High-temperature
There are three products that the company has named in this section:
BiomeHT90
BiomeHT90 – Injection
BiomeHT90 – Extrusion
BiomeHTX (450)
If you need a paramount temperature resistance, you are advised to use the BiomeHT90 which has a softening point at 110 degrees Celsius.
It is to note how the softening point of BioneHT90 is at least 40 to 50 degrees Celsius higher than its competitors which makes this a perfect 3D printing material for foodservice and electronics appliances.
Biome HT90 – Injection is a solution to an on-going search in the industry for high temperature resistant, injection-molded products.
The third one on the list is famous printing material for high-temperature-resistant sheet extrusion and thermoforming applications.
Biome HT 90 – Extrusion is proven to be stiffer than oil-based PS which allows the converter to down gauge without affecting the mechanical properties or functionalities.
The fourth one is the latest addition to the list of biodegradable 3D printing filaments. It is a biodegradable and compostable polymer grade material with the potential to certify to 3.2 mm.
Biome HTX (450) offers a Heat Deflection Temperature (HDT) of 85°C/185°F without the need for in-mold or post-mold treatment.
The printing materials of Bioplastics come in two diameters i.e. 1.75 and 3 mm both in one-kilogram filament spools.
Seven colors availability make it more attractive for the customers to buy the spools. The seven colors in which these filaments come are white, black, red, yellow, blue, green, and pink.
In case any company wishes to buy these filaments in bulk quantity the company also can customize the solution for the ordering company.
The nozzle temperature range for extrusion of these filaments should be between 180 to 225 degrees Celsius.
The nozzle temperature would be considered the temperature for over extrusion if it exceeds 235 degrees Celsius.
Pros of Biome 3D degradable filaments
Silk-like surface finish.
Brittleness reduces.
Flexibility increases.
Offers minimum shrinkage.
Avoids cracking.
Lesser warping than its competitors.
Detailing is excellent and has a huge range of geometries.
Prints greater even at high speeds.
There is no foul odor during post-processing.
B4 Plastics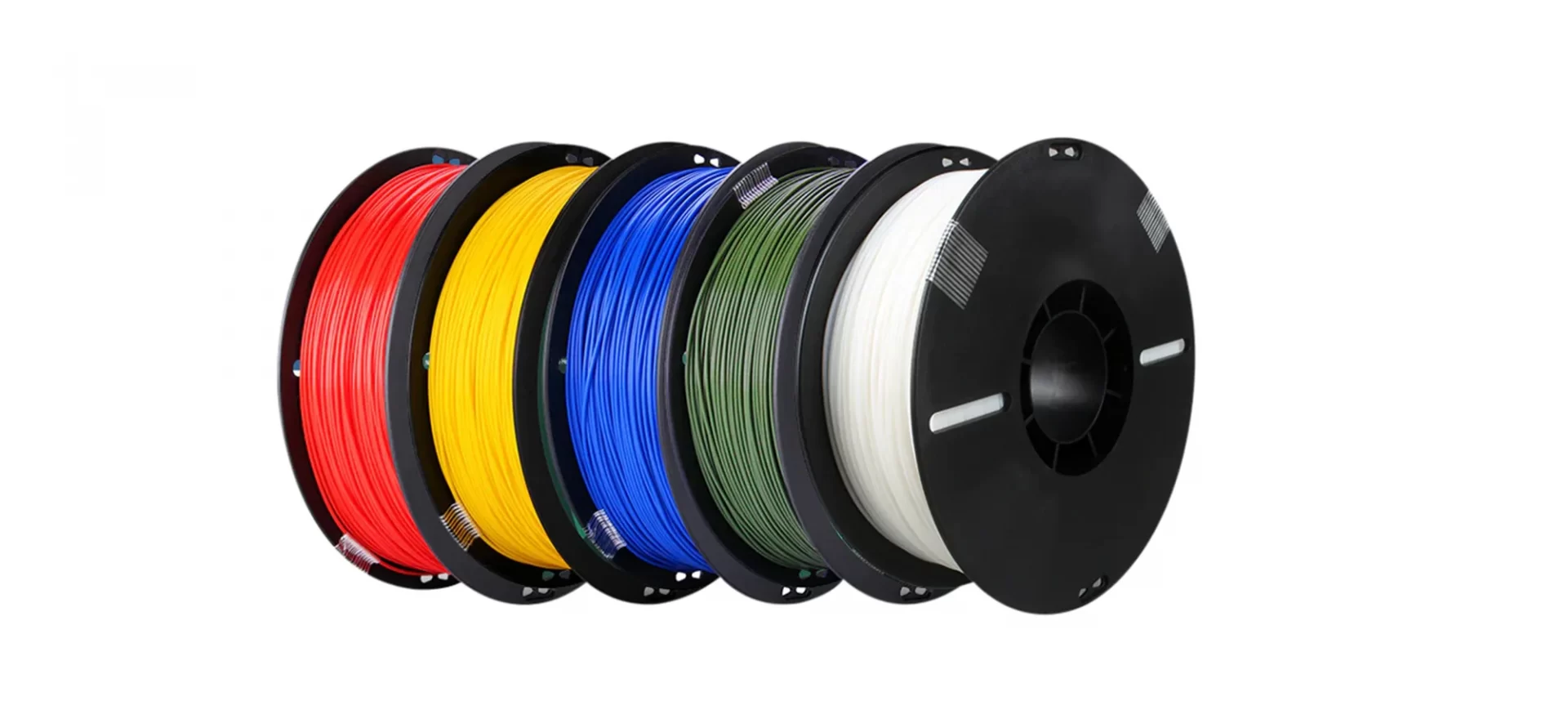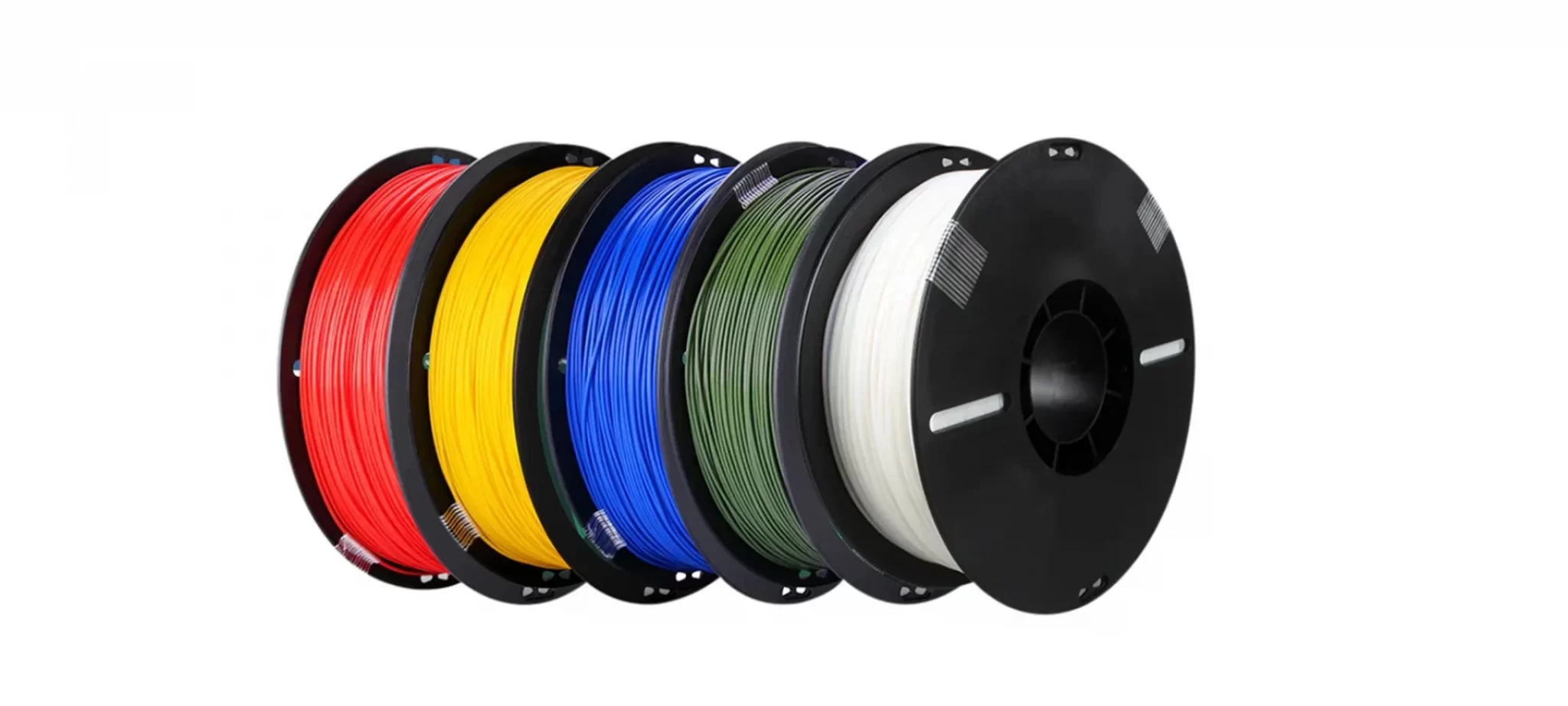 With its home compostable 3D filament named Compost 3D, the company leads the 3D printing world to the next eco dimension.
Made from natural resources that are 100 percent compostable in your own garden the company guarantees that its first-ever fibrous material can be monitored on your Smartphone and you predict and follow its speed of composting.
You can buy this material from Trideus. The features of this filament that are worth appreciating are:
Natural silk-look radiating ecological softness and glamour.
Enables you to calculate the afterlife compost time of your prints before they exist.
Offers the world-best balance between printing comfort and eco-friendliness.
When you use this biodegradable 3D printing filament, you can calculate the average thickness of your prints based on your software.
Compost 3D is available in silk white, desert yellow, fresh-leaf green, terra brown, and compost black colors.
Stating about the diameters in which this filament is available, it is available in the industry-standard 1.75 mm and 2.85 mm, for 500 grams of eco-bobbins.
Alga Algae Based PLA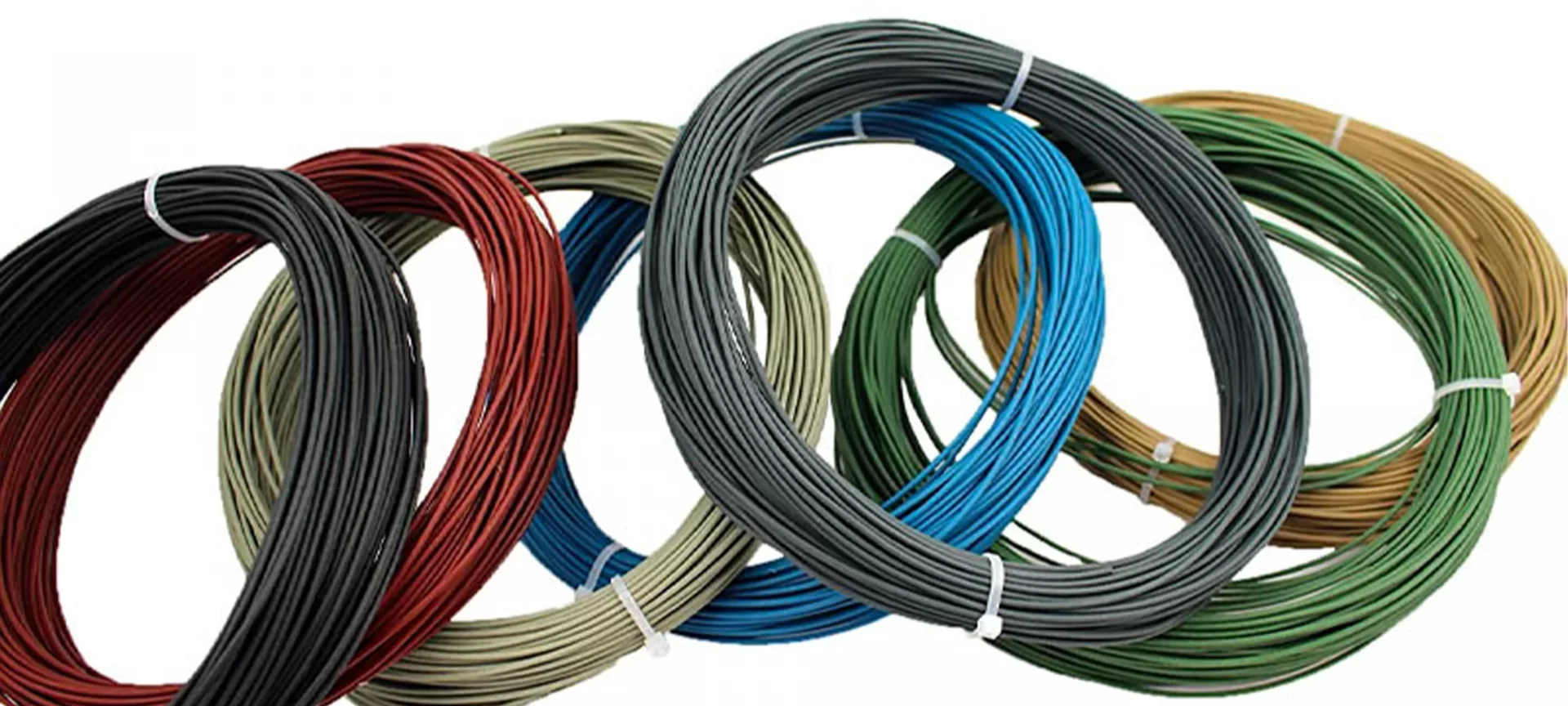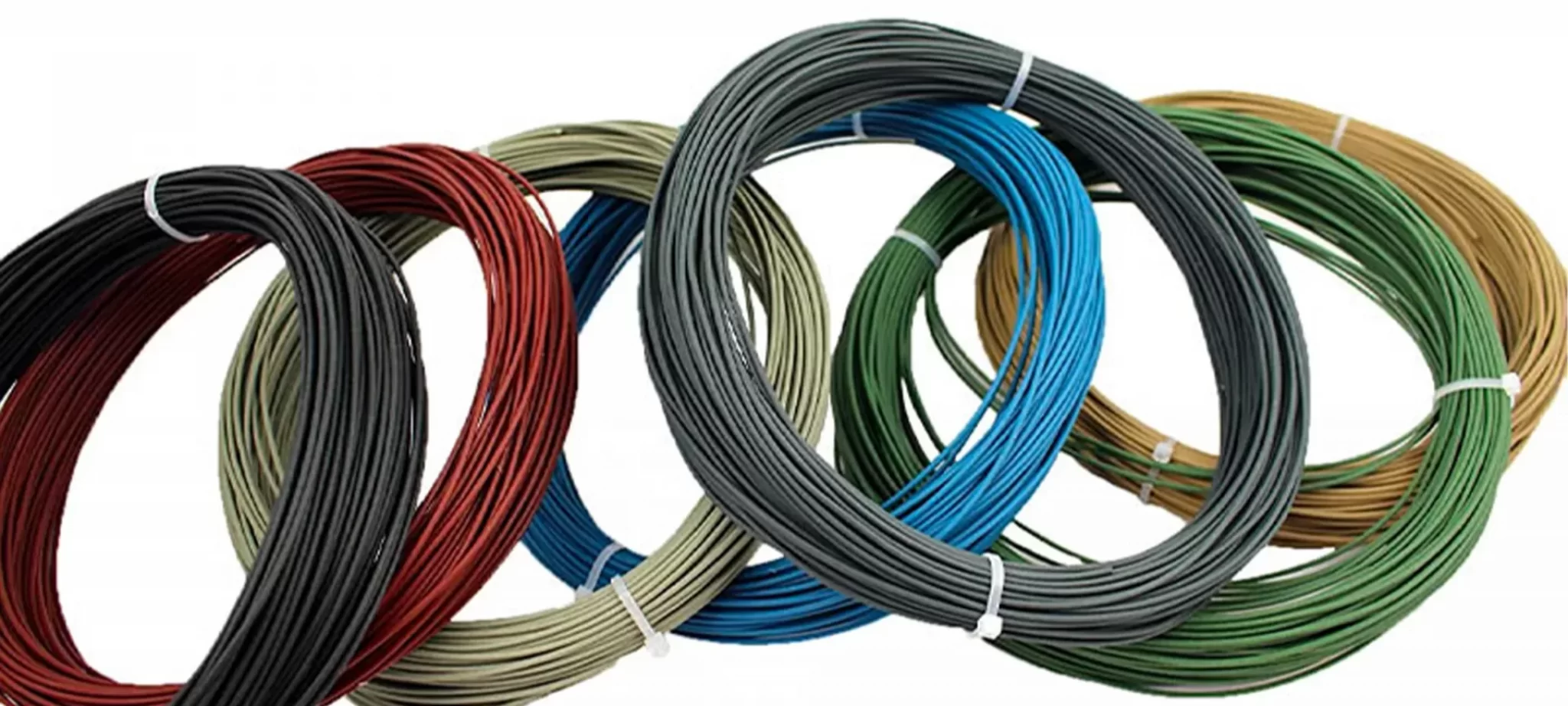 ALGA 3D printer filament is an optimized PLA. As everyone in 3D printing knows, PLA is a very popular filament and used in making various kinds of parts and functional prototypes.
This 3D printing filament is prepared by combining PLA with nuisance algae that have been removed from the environment.
The result is a markedly sustainable material that helps to keep the ecology in balance through remediation.
ALGA is a material that features an earthy color palette and has a unique texture that resembles bone, sandstone, or wood.
Some of the key features of this 3D printing filament are
This 3D printing is made up of PLA combined with nuisance algae so the overall strength of PLA is increased and hence you can make parts and functional prototypes of an increased level of strength.
Among the very many color options, a unique one is the earthy color palette option.
The texture of finished parts or functional prototypes made from this filament resembles bone, sandstone, or wood.
This is a 100% biodegradable 3D printing filament, so, it is environmentally sustainable, & non-toxic.
This 3D printing filament produces no harmful UFP's and aids in nitrogen fixation and your 3D printer does not require a heated bed for printing parts and functional prototypes using this filament.
3D Printing Tips for printing using this filament:
The filament is known to run best at an extrusion temperature range of 195 degrees Celsius to 210 degrees Celsius.
If you are using a 2.85 mm filament, then be prepared to print at a higher temperature range than 210 degrees Celsius.
Your build plate should be leveled, clean, and most importantly oil-free before you start 3D printing a part or functional prototype using this filament.
Alga is known to adhere well to materials such as glass, or plastic and as mentioned above it does not require a pre-heated build plate. So, even a cheap 3D printer can be compatible with printing with this filament.
However, if your 3D printer does feature a build plate, you are advised to set the print temperature at 50 degrees Celsius and if your 3D printer has a fan for cooling after the parts and functional prototypes are made, you are recommended to do so for most of the prints.
This filament is made up of premium quality PLA, which provides a dimensional accuracy of plus or minus 0.03 mm.
The nozzle temperature range should be from 195 to 210 degrees Celsius and is 100 percent biodegradable.
Hemplyne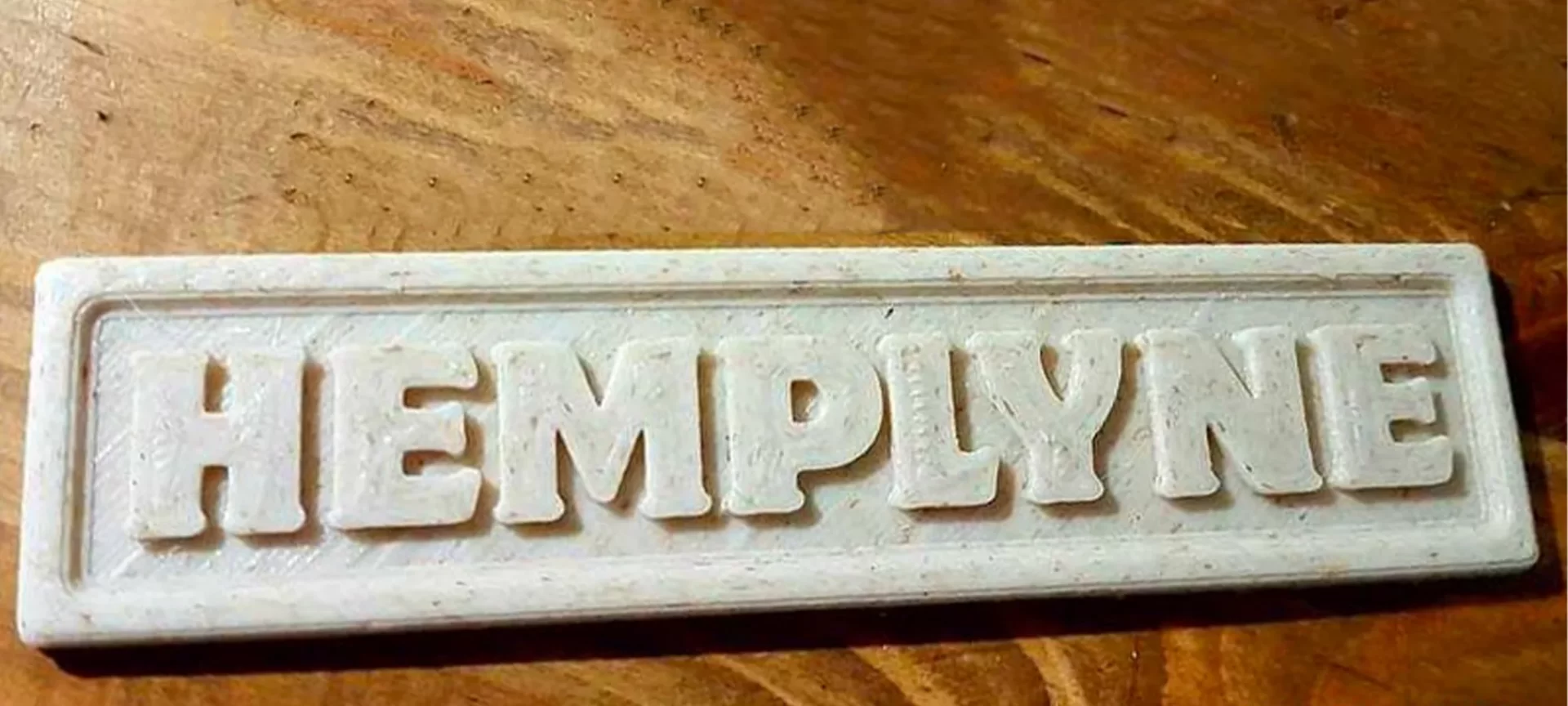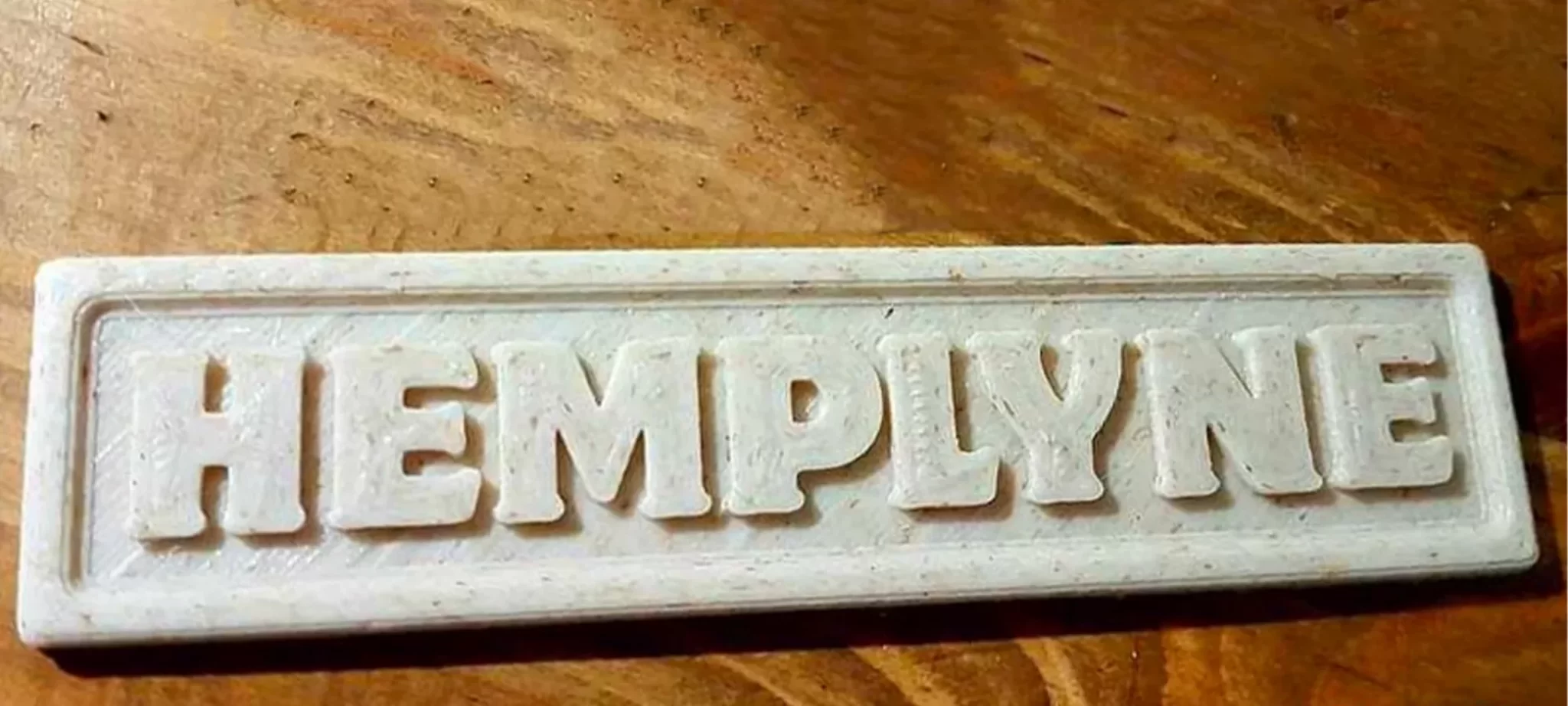 This biodegradable 3D printing filament has unique features than the ones mentioned before on the list. The unique attribute to its features is given because of its non-contact attitude towards water.
So, during the production, there are least chances of this filament coming in contact with the water. As it is directly packaged in a vacuum.
In FDM 3D printing, one of the topmost concerns of everyone who is printing using filaments is the attitude of filament towards the water.
And because this filament shows the exact attitude which is needed for any filament to work with FDM 3D printers, the company prefers users primarily use this filament with FDM or FFF 3D printers and avoid the issue of filament coming in contact with the water and ruining the print progress.
The material from which this filament is made is known to have an excellent adhesion between layers which results in great improvement of the impact resistance, strength, durability, and the printing process.
So the resultant part or functional prototype will have these attributes and hence long-term durability of the part or functional prototype will increase.
The material with which this filament is made is called Hemp Fiber which is one of the strongest and the oldest natural fiber.
PLA which has been recently developed into biodegradable plastic derived from renewable organic resources such as corn starch or sugarcane is also recyclable 3D printing filament.
But the only concern is about the biological decomposing in composting plants.
Bringing PLA and plant together creates a strong but biodegradable and compostable new material called the Hemplyne which can be produced into parts or functional prototypes using the Hemp fiber technique which is based on the granulate products of Hemplyne.
While printing with this 3D printing filament you can use the nozzle that comes with your 3D printer, you need not use any special nozzle.
However, experts recommend using a nozzle with 0.5 mm for achieving the best printing results.
The 1.75 mm filament diameter is known to have a tolerance of 0.8 mm where are 95 percent roundness and the 2.85 mm filament diameter is known to have a tolerance of 0.10 mm and roundness of 95 percent.
The moisture content is found to be even lesser than 0.05 percent.
The Conclusion
With the growing concerns regarding the use of plastic in 3D printing technology leading to environmental disruption, the use of biodegradable 3D printing filament is still growing.
But it will take time for these innovations to come into the same limelight that other 3D printing filaments share because manufacturers are habituated to use those filaments and not these ones.
However, it is worth noting how manufacturers are changing their ideology and have started giving preference to these filaments.
Companies that are manufacturing this type of filament need some back up from the overall market to stay competitive with other filaments for developing an acceptance in the market of 3D printing filaments globally.
And this is not just about the price difference in both types of 3D printing filament, but more than that.
With the growth starting with increasing concerns around the effect of 3D printing filaments on the environment, one should associate the use of biodegradable 3D printing filaments to make sure that the concerns are balanced by the growth.
However, mainstream companies in the field of manufacturing 3D printing filament are yet to accept this as a solution because of the disruption that the destabilization of conventional 3D printing filaments can be caused by the sudden acceptance and replacement with biodegradable 3D printing filaments.
It is best to consult with your 3D printer manufacturer regarding this innovation and then start experimenting with these filaments on your 3D printer.