All

Favorite

Popular

Most rated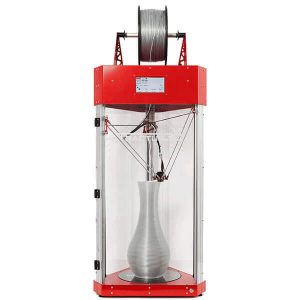 PROS:
The Delta type construction of T1250 enables you to print with much higher speed than Cartesian type 3D printers of the same price range and features.
The automatic bed leveling feature of this printer allows you to lessen human intervention and effort, thereby increasing the overall efficiency of the 3D printing process as well as saving time.
The printer comes equipped with a heated build plate which would mean that you'd get a head start in heating. This would be very helpful while in mass production.
Seven-inch long touch screen multilingual user interface makes your overall interaction with the 3D printer than otherwise. You are able to relate to the most technical parts of the printer in the most non-technical way.
CONS:
Being an FDM 3D printer, the print quality of Tractus 3D T1250 is average. There are printers available in the market that will offer you a much higher print quality by spending almost the same or a little bit more price than this 3D printer.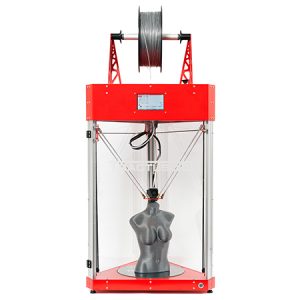 PROS:
Automatic bed leveling enables you to lessen the overall human intervention with the 3D printer, thereby increasing the overall efficiency of the printing process.
Ability to print with various 3D printing materials allows you to make parts and functional prototypes that find applications in various industries.
The print bed of this 3D printer can withstand high temperatures.
You can print with five different nozzle diameters to achieve different resolution ranges in parts and functional prototypes manufactured using Tractus 3D T850.
High print speed lets you complete the task of mass manufacturing with ease.
CONS:
The print quality offered by this 3D printer in parts and functional prototypes manufactured using it is not as good as other Cartesian 3D printers.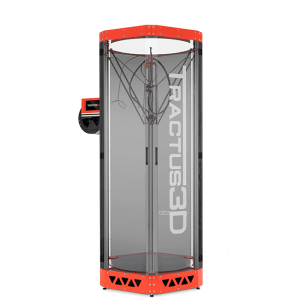 PROS:
Heated build chamber.
Huge build volume.
A huge range of layer resolution.
Printing with multiple 3D printer filaments.
Touch screen interface in multiple languages.
Automatic bed leveler.
Reliable Delta construction.
Lesser operating sound.
Stable during the 3D printing process.
Its print chamber can withstand high temperatures.
CONS:
The printer offers mode build size in the Z-axis than in X and Y. This makes it suitable only for building certain kinds of parts and functional prototypes.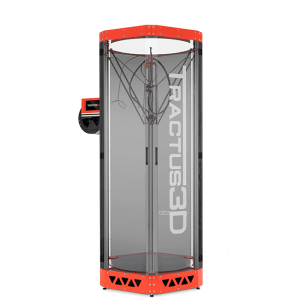 PROS:
Huge build volume.
Excellent print speed.
High-quality parts and functional prototypes.
Capable to bring various ranges of layer resolutions on parts and functional prototypes.
Can fit through any normal door.
An industrial 3D printer that can also be used at your home or office.
The nozzle can withstand high temperatures.
Printing bed can withstand huge temperatures.
Automatic bed leveling.
Capable of 3D printing with various materials.
CONS:
No touch screen interface.
Nozzle gets clogged and needs to be cleaned and maintained on a regular basis which becomes frustrating while mass-producing.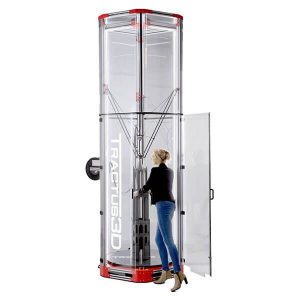 PROS:
Huge Build volume and high accuracy at an affordable price.
Closed chamber, high rise in temperature quickly.
Fast print times.
CONS:
To know the exact price, you need to request its quote.
Software information is not specifically mentioned. You need to search for this information.
Apart from the claims, and layer resolution, you do not get to see a single photograph of part or functional prototype printed by this 3D printer to judge its quality.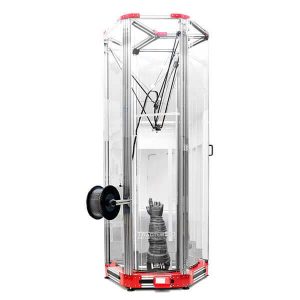 PROS:
Able to print with many materials.
Can print parts and functional prototypes of layer resolution starting from 50 microns to 1200 microns.
Offers a huge build volume.
CONS:
The printer does not have the Cartesian mechanism of 3D printing. Manufacturing parts and functional prototypes with Delta mechanism has its own inherent flaws and is not able to give out the amount of print quality that's possible in Cartesian one.