All

Favorite

Popular

Most rated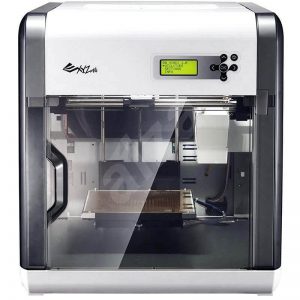 PROS:
Super simple to use, ready to work out of the box.
Features easy-to-install filament cartridges.
Has an enclosed print area.
Offers a huge build volume.
Free online gallery, and 3D modeling software.
Heated Bed.
CONS:
The cooling isn't very impressive.
No removable bed.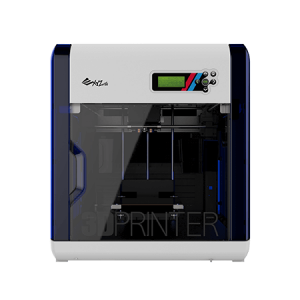 PROS:
The da Vinci 2.0 A Duo is a dual extrusion printer, so adding more color to your prints would mean no problem at all. In addition to this, both cartridges fit comfortably inside the printer's external shell so the complete printer's aesthetics won't be compromised.
Another perk of the printer is its Cloud storage wherein your design files are stored virtually, so you won't have to worry about misplacing your computer files or USB storage device. There is also something called the Members' Gallery. This is a great place to share, discover, rate, and collect designs that interests you.
Automatic maintenance features such as print bed detection, which sets the ideal distance between the da Vinci 2.0 A Duo's printing platform and extrusion nozzle. Additionally, there is an automatic nozzle cleaning that helps prevent clogging. All the software upgrades of this printer also happen automatically.
You can choose to view menus and prompts using the da Vinci 2.0 A Duo, which will display on the 2.6," 4×16 FSTN LCM display, in either English or Japanese.
CONS:
All the technological add ons in this desktop 3D printer all adds up to the weight of the 3D printer which makes it in total weighing about 60 pounds. This could be a challenge if the printer must be frequently relocated according to your working need.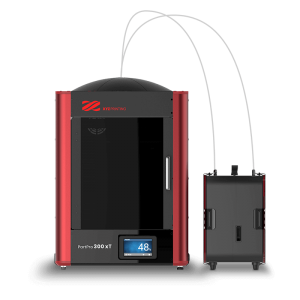 PROS:
Allows you to print with multiple materials.
Gives you a layer resolution range of 50 microns to 700 microns depending on your build speed.
A hardened steel nozzle enabling you advanced material usage.
A heated chamber guaranteeing you excellent 3D print quality.
Auto leveling and calibration ensuring high precision.
Automatically replenishing the filament when a filament is finished.
CONS:
Cooling of parts is a problem because the printer has a closed body.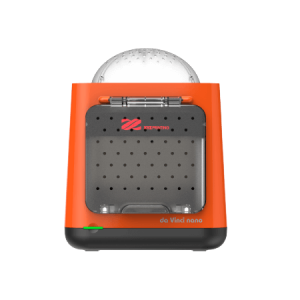 PROS:
It is very simple to use
Highly affordable
Intuitive Software and User-Friendly Interface
Decent Quality prints
CONS:
Support for only proprietary filament limited to PLA and PETG
Slow printing speed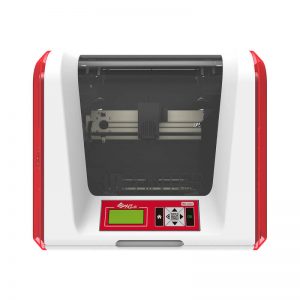 PROS:
Multilingual touch screen interface is something you would not get to see with many 3D printers falling in the same price range. Hence, offering a user-friendly interface for setup. At the same time, enabling users from different geographical regions to experience printing with Da Vinci Jr. 2
Da Vinci Jr 2.0 Mix can be connected using multiple modes.
Bed leveling can be done automatically.
Has an excellent print speed.
Offers a wide layer resolution range.
Provides considerable positioning accuracy.
Multi-color 3D printing is possible.
CONS:
Build volume of the printer isn't too much
Closed print chamber with a non-removable print bed may create problems when removing printed parts.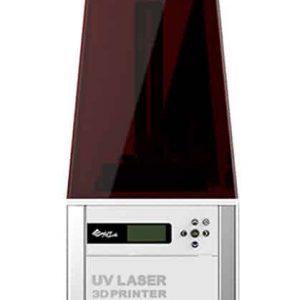 PROS:
Can produce clean parts with complex geometry
Needs less post-processing steps
Printing is easy with Nobel 1.0
Cheaper than most of the SLA printers
Great for printing small parts with a detailed design requirement
CONS:
Layers are visible when checked closely
Fine Details may be inconsistent
Very slow when compared to other SLA printers
Does not support Mac OS
Limited material support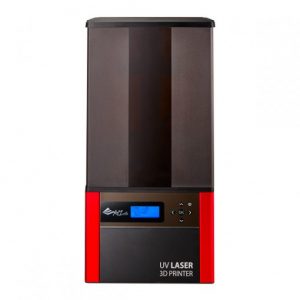 PROS:
Ready to use soon after some procedure.
Produces high-quality prints.
Even complex models are easily printed.
CONS:
The printer has a slow printing speed.
Models printed using this printer require cleaning.
The resins in this printer have a strong smell.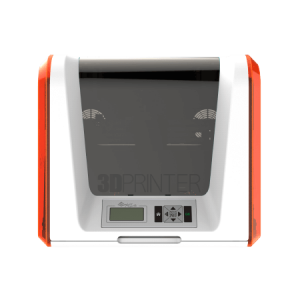 PROS:
Easy to use
Enclosed frame
Auto calibration
Auto filament feeding
Affordable
Portable
CONS:
Print quality isn't exceptional
Non-heated build plate
Non-removable print bed
Proprietary software is slow