Carbon M2
The Carbon M2 3D printer, based on CLIP technology is a very reliable machine. From amazing part details to faster operation, the printer has a lot to offer to the users. Certainly, a great choice for those looking for an affordable industrial 3D printer.
PROS
Scalable solution for the users
Creates isotropic parts
Compatible for various different applications
Easy to operate
Can work in tandem with Carbon's part washer
High-speed resin printing
CONS
Build space is not very large
Costly for small businesses
Detailed Information about the product isn't available handy on the website
Product
Specification
Videos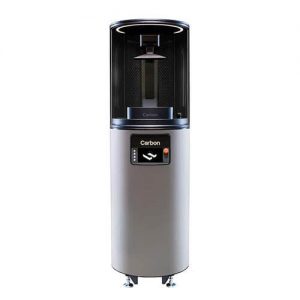 Offering a large build volume, Carbon M2 is a production 3D printer printing on the basis of the company's proprietary 3D printing technology called ...
| | |
| --- | --- |
| Model | M2 |
| Manufacturer | Carbon |
| Price Range | $ 162500 |
| Availability | Available |
| Classification | Industrial |
| Technology | Resin (SLA- DLP…) |
| Material | Liquid resin |
| OS compatibility | Microsoft Windows |
| XY accuracy | 0.075 mm 0.003 in |
| Max. build size | 190.5 × 111.8 × 325.1 mm 7.5 × 4.4 × 12.8 in |
| Max. build volume | 6.92 L |
| Heated print bed | No |
| Heated build chamber | No |
| Automatic calibration | No |
| Closed frame | Yes |
| Dual extruder | No |
| Independent Dual Extruder | No |
| Full color | No |
| LCD screen | Yes |
| Touchscreen | Yes |
| On-board camera | No |
| Mobile app | No |
| 3D scanners | No |
| CNC mill | No |
| Electronics 3D printing | No |
| Laser engraving | No |
| Conveyor belt | No |
| Air filter | No |
| Pellet extruder | No |
| USB | No |
| Wifi | Yes |
| Bluetooth | No |
| SD card | No |
| Ethernet | No |

Table of Contents
Carbon, as you know, has been trying to push the limits of 3D printers designed for short-run manufacturing with its new releases. And, it has been successfully able to do so with its Carbon M2 3D printer.
Being a part of the company's SpeedCell system, the printer works in tandem with post-processing gear, and the Smart Part Washer. Alongside, its cloud-enabled management software offers users a highly scalable manufacturing solution.
In short, at a speed much higher than the traditional systems, the printer allows for faster part production with highest precision.
Carbon, the manufacturer of this amazing 3D printer, started its operation in 2013. In just two years of time, the company became very popular among industries preferring 3D printers.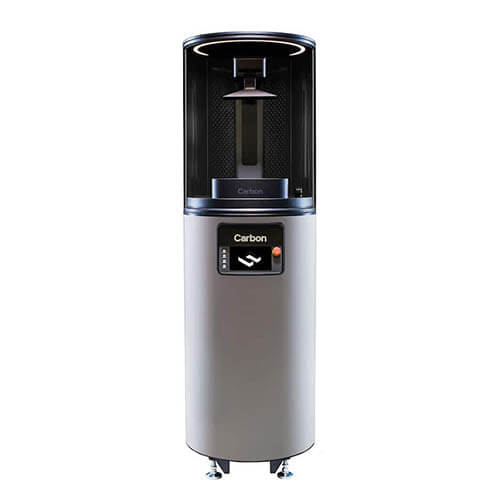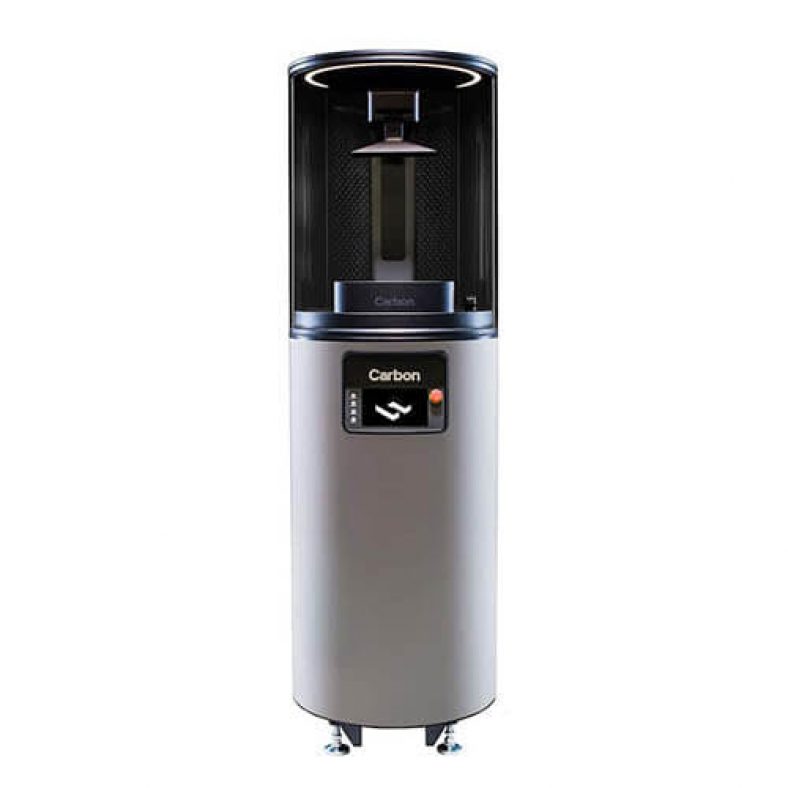 Their unique additive manufacturing technology, Continuous Liquid Interface Production (CLIP) soon attracted everyone's attention. M2 and the previous release, M1 are both based on this same process.
To further understand the impact of this technology and its latest release, M2, let's get to the detailed review. Read about the Carbon M2 3D printer and find out why it's so famous among different sectors.
Features
Well, the company has a lot of great things to claim about this superior 3D printer. From its fascinating design to the overall performance, it is easier to fall in love with the way the printer works.
Therefore, let's quickly find out the various features making this printer unique and an apple of the eye among businesses.
Sleek Design
Whatever we say, won't be enough the describe its sleek design. It's truly beautiful. A large height with a smaller surface area, this printer is made to impress. It sits comfortably in a smaller space. However, it's capable of a lot of things difficult to accomplish by its alternatives.
Enclosed Frame
It works with resin and UV source. So, as you would expect, the printer is completely enclosed. Not only providing great designs at the highest accuracy but safety alongside its unmatched operation.
From top to toe, the printer is very tidy and fully enclosed. This helps avoid any contact with the harmful light source of heated components during printing.
Medium Build Volume
Well, the printer does not have a very large print space. On the contrary, it has a medium build volume, suitable for various prototypes and smaller parts.
What's fascinating is the fact that it can help achieve intricate designs with ease. That too with great accuracy and precision. You can dive into its plethora of great settings to come up with parts as desired.
High Speed
Not sure how fast? A lot of companies claim to offer high-speed printing. But very few provide a suitable comparison to understand, how fast.
But Carbon clearly claims that M2 can print 25 – 100 times faster than the traditional methods. While that is a big leap for the resin-based printer, it certainly is working to get even better with time.
Suited for Wider Range of Application
Instead of providing solutions to a countable number of industries, the 3D printer aims to become available for a number of niches. From medical to aerospace to what not.
The list can go on. With the kind of precision and speed it offers, it is no brainer to understand its worth. Offering a scalable solution to almost every sector possible, Carbon M2 is a very capable 3D printer available around.
Built-in Print-Planner
This is something very unique and handy when working with different parts. Understanding the need of the hour, the manufacturer has included a built-in print planner with M2.
This planner allows users to optimize each build. And, to do so, it lets you assign variable print speeds for different part's needs. Isn't that something already a step ahead of what already exists?
Consistent and Reliable Printing
Yes, without a doubt, the M2 3D printer can convert your designs to real-time parts with consistent and reliable operation. Allowing you to print with a variety of materials, the printer can bring your 3D designs to life with expected results.
That too, with minimum labor intervention. With that said, you can accomplish your designs faster and with great precision. It certainly is best for short-run productions.
Multiple Material Support
The printer could work with a number of materials. This further enhances its capabilities to make it available for more variety of applications.
Thus, giving users from different niches a chance to adapt to 3D printing and create layer-less parts without hassle.
Compatible with Workflow Automation
Being scalable, users can easily automate their specific workflows with the use of a Carbon M2 3D printer. Hence, without worrying about switching to completely new technology and avoiding unnecessary chaos.
Specifications
Do you know that a lot of resin printers fail to accommodate a variety of applications? Very few offer versatile results.
To overcome the same problem, Carbon came up with its M2 3D printer that is stubborn to excel at different lengths.
Starting with a sleek body that occupies less space with most of its body stretching to the top. This enables users to easily make room for the 3D printer at their workstations.
Its footprint is 540 x 654 x 1734 mm. Moving on, the build volume isn't too massive. However, sufficient enough to enable the printing of various parts, for different needs.
The printer can create parts inside the build volume of 189 x 118 x 326 mm. Wait! There is more to the good side of the printer. And, how can we forget about the layer thickness that results in varying resolution?
For M2, it's pretty amazing. Users can attain a layer thickness of 75 microns. This means that the parts come out to be completely isotropic.
With no visible layers, it's easier to create prototypes that look stunning and function as intended.
M2 3D printer has a general accuracy of up to ±70 μm + 1 μm per mm dimension size. Also, the product repeatability accuracy lies at Up to ±40 μm
When talking about the connectivity, you may have to adjust with USB and Ethernet connection. The printer does not come with a WIFI connectivity choice. Overall, the 3D printer is a real charm with the best features up its sleeves to attract users.
Price
Unlike other 3D printers that are available for purchase, the M2 comes as a subscription service. To use the printer, you must be ready to apply for its minimum 3-year term. The price for each term is $50,000.
If you wish to add the Smart Part Washer to the list of purchase, you must pay $10,000 per year for a subscription.
Also, there are some mandatory accessories that come along as a package of a one-time payment. The accessory pack will cost $12,500.
In short, it is $192,500 for the full SpeedCell system. Isn't that an impressive price for an industrial printer when usually these machines cost anywhere between $500,000 and $1m? We thought so.
Just for your information, the manufacturer has a number of varying business models, depending on your need. Hence, it will be best to contact the manufacturer for getting the exact quote as per your printing requirements.
First Impressions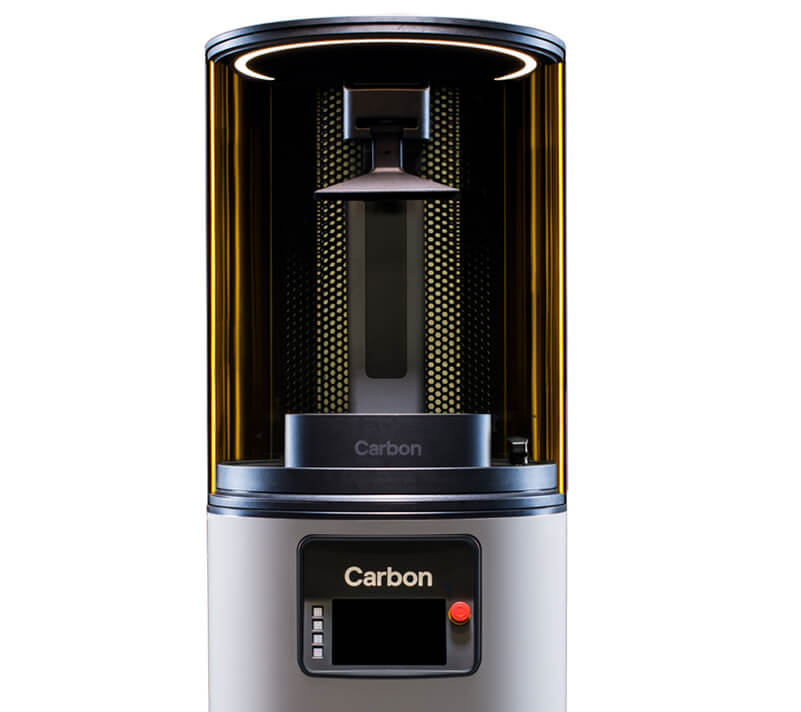 Credit: carbon3d.com
Being an industrial 3D printer, M2 is massive. However, it's sleek at the same time. It is because of the thoughtful design that the company has come up with.
Keeping the surface area small and increasing the height of the printer has allowed the manufacturer to make their printer bulky yet compact.
And, it is easy to love the way the printer looks. Also, the company ensures that the printer reaches without any damage and is very securely packaged.
You will get all the necessary tools and components needed to start your printing right after you receive it.
Setup
It comes fully assembled. This means that you do not need to make extra efforts for putting components together for completing the setup.
However, being an industrial printer, you will require proper guidance from the manufacturer to set up the machine. Apart from the manual, you receive with the printer, you can also opt for the field engineer.
Printing Type/Cost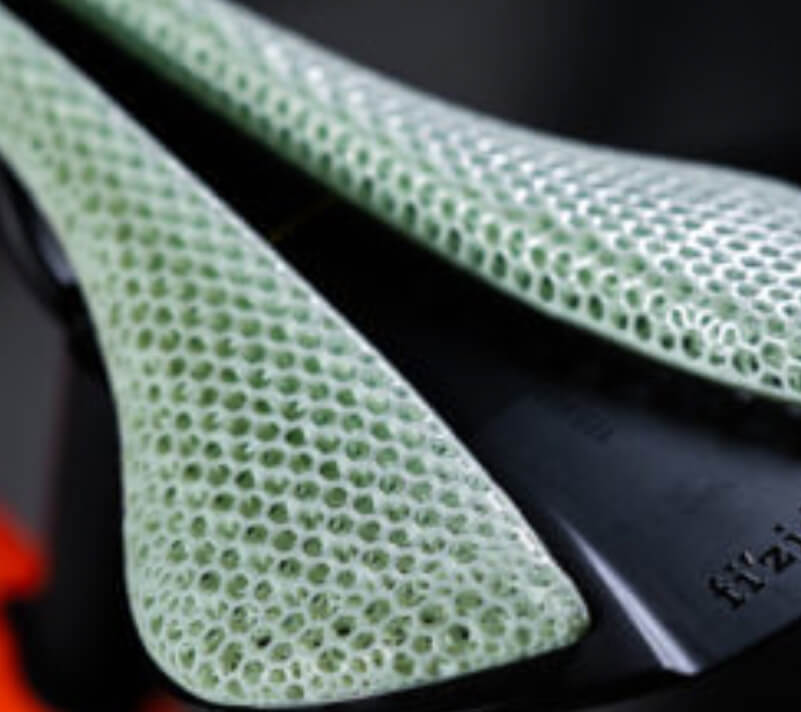 Credit: carbon3d.com
As with the other printers offered by the company, M2 also makes use of the manufacturer's proprietary CLIP technology. This process involves a pool of liquid resin which hardens when comes in contact with the UV light.
You can consider CLIP to be a lot similar to stereolithography (SLA). To harden the resin, the 3D printer uses the LED projector from above.
The rays fall directly into a pool of resin. This speedily hardens the part that comes in contact with the UV rays.
So, how is the CLIP technology different from SLA 3D Printing. It's the time for which the UV light blasts over the liquid resin. Hence, the entire process for creating new layers changes a little bit.
The process helps in eliminating problems such as peeling which is very common with SLA printing.
With peeling, as the layers harden with SLA printing, it partially gets adhered to the projector's glass window. Hence, creating tension. Further to break the material, users must go through the peel process step.
all these problems create an unnecessary hassle for the users. However, in the case of CLIP technology, the faster removal of rays from the pool of resin avoids any partial attachment of the material to the projector's glass.
Software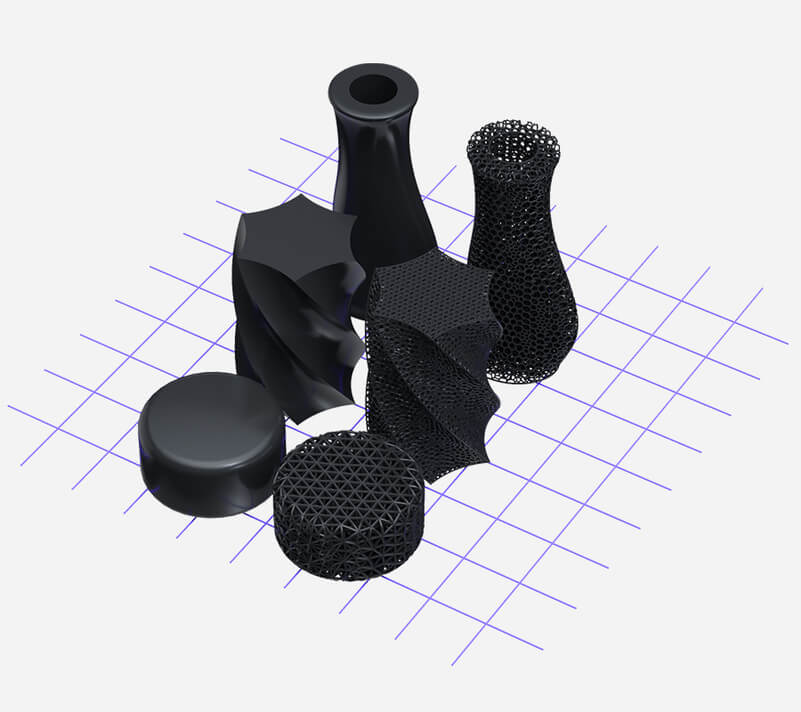 Credit: carbon3d.com
The M2 3D printer is compatible with Carbon's proprietary software suite. This is a browser-based application working as cloud software. Hence, it can connect printers, washers, as well as manage the file preparation for printing.
Using finite element analysis (FEA) which is a sophisticated engineering modeling technology, the application generates custom supports. Therefore, helping users come up with best possible designs.
Not just that, the software offers print simulations as well as powerful generative design features. Hence, users can easily create internal lattices as well as add patterned aesthetic textures to their designs. Overall, it is a very intuitive app and completely user-friendly.
Customer Service
When offering a complete ecosystem for 3D printing, it is obvious to expect unmatched customer service. And, the company makes sure that it excels at every expectation of the customers. From sales to support, you get prompt replies from the team.
Parameters Influencing Buying Decisions
In case you plan to buy the Carbon M2 3D printer, do not forget to check the recap of the complete review. Based on different parameters, let's find out how suitable is the printer for your specific application.
3D Printer cost: Compared to industrial 3D printers, it's affordable. However, it's too expensive for small businesses. And, not at all suitable for home users.
3D Print quality: It's aesthetically very pleasing.
3D Print speed: M2 works at a faster speed when compared to many other alternatives and 25 to 100 times speedier than the traditional methods.
3D Printer capability: The printer is very amazing when it comes to creating intricate parts. You can design small parts with great details.
3D Printer Practicality: Best for dental, aerospace, automobile, and different other industries. Users can create functional prototypes as well as end parts.
3D Printer User expectations: Excels at every expectation of the users. With an affordable price tag as an industrial 3D printer and offering a complete additive manufacturing ecosystem, it certainly is a great performer.
The Verdict
The Carbon M2 3D printer, based on CLIP technology is a very reliable machine. From amazing part details to faster operation, the printer has a lot to offer to the users. Certainly, a great choice for those looking for an affordable industrial 3D printer.