What Is A CNC Router?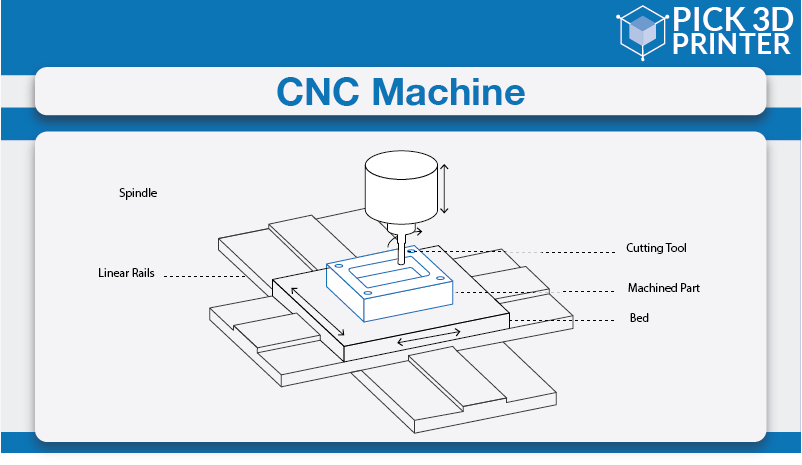 CNC routing is one of the numerous advanced machining applications controlled by a computerized, automated process that directs the movements of tools used in product manufacture to shape, machine, cut, or subtract material.
CNC stands for Computer Numerical Control, and it refers to a platform that controls machine tools using computer software. CNC machine programming has advantages over manual control in terms of precision. Live operators throughout the procedure control input commands.
How Does It Work?
CNC routers are one of the most common applications for CNC machining systems. As an advanced sort of tooling approach, CNC routers use CAM software, a visual programming tool used to write geometric code, or simply g-code, the CNC computer language that runs the CNC machines.
The basic movement, time, and direction of the machine's tool heads are controlled by G-code. Without any prior design experience, anyone can buy, install, and turn on a CNC router, but what happens next? Well, you will need some inspiration to get started on your CNC design journey, won't you?
Not everyone has the necessary knowledge to create flawless complicated designs to engrave their desires. As a result, this is when websites offering free CNC design/pattern files appear.
What's the finest part, by the way? You can acquire some interesting files for free from these websites' online repositories! However, before we get into that, let's have a look at what CNC designs are…
What Are CNC Designs?
The designs, patterns, or plans created by the CNC router machine are known as CNC router designs.
How CNC Router Cuts Wood
To cut wood, most CNC routers employ G-code. G-code for CNC machines is comparable to G-code for 3D printers, but they are not the same. You can slice G-code from a variety of files in any circumstance.
Best Sites for CNC Wood Designs
We'll focus on sites that provide DXF and SVG files that are ready to slice because they're the most prevalent. All of these websites provide host files suitable for CNC wood cutting and engraving, as well as additional files suitable for 3D printing and metal cutting.
What Is A DXF File Used For?
A drawing file is represented by a DXF (drawing interchange format) file, which might be binary or ASCII. It's frequently used to transfer drawing data between CAD systems.
What Is An SVG File?
The acronym SVG stands for "Scalable Vector Graphics." It's a two-dimensional graphic file format based on XML. The World Wide Web Consortium created the SVG format as an open standard (W3C). SVG files are mostly used to share graphic content over the Internet.
Thingiverse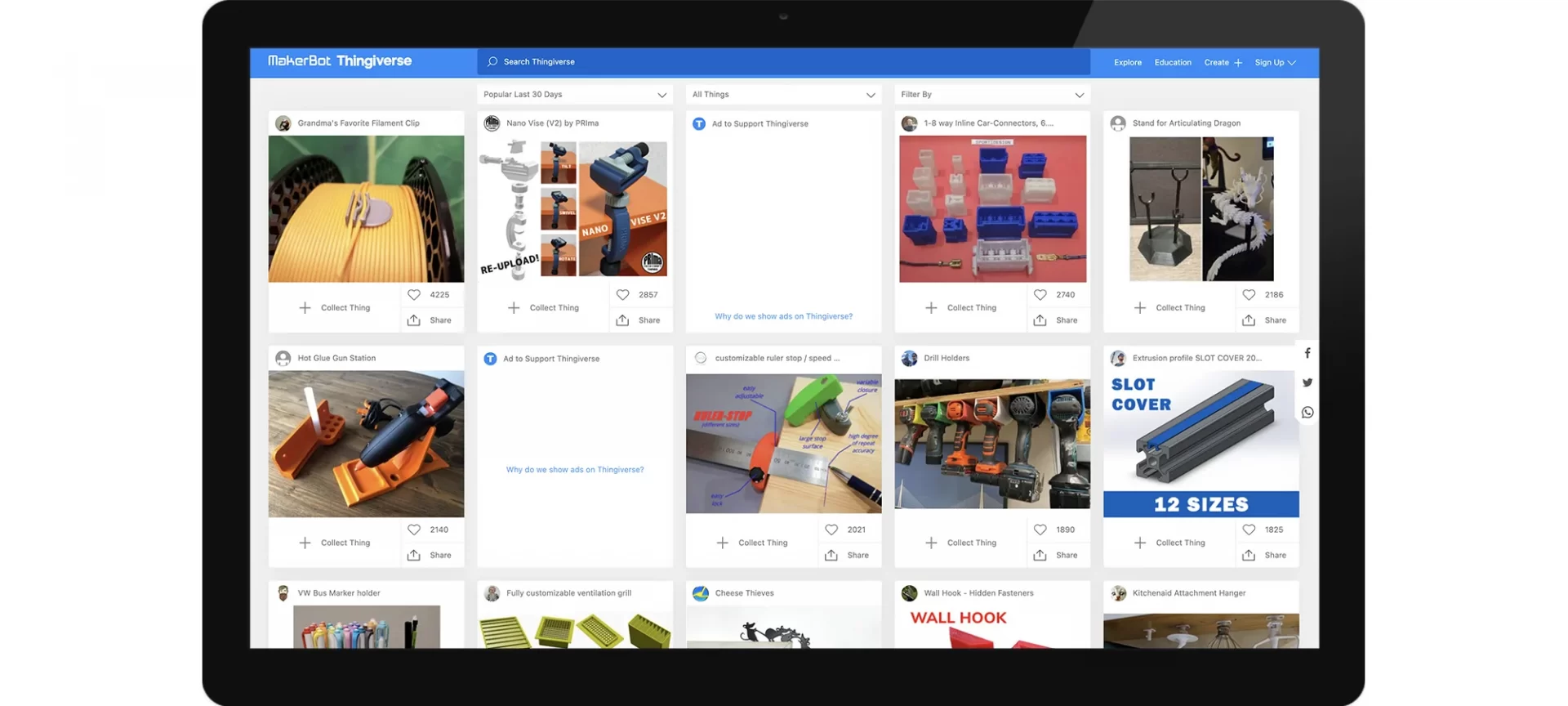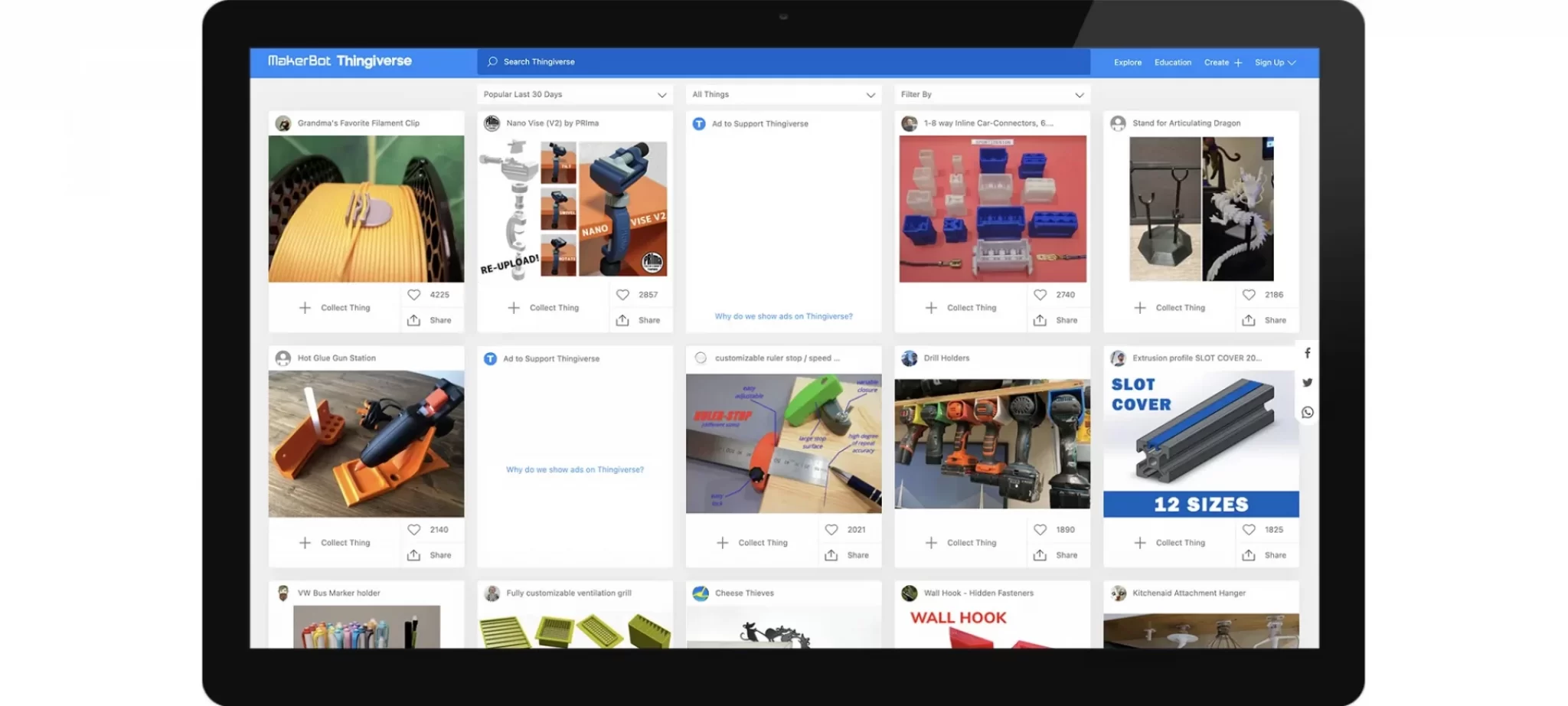 Zach Smith as a companion site to MakerBot Industries founded Thingiverse, a website dedicated to sharing user-created digital design files. Because it isn't a niche community, you can find practically anything on this site.
Thingiverse has been incredibly renowned among 3D printer pros for its fantastic STL file repository, thanks to its vast selection. This website mostly offers open-source and free designs licensed under GNU licenses, indicating that it is legitimate. Contributors can also select a user license type to share the designs they create.
You may search through more than 1.6 million designs to get the perfect design for your 3D product. Users can also like, comment on, and describe their designs, allowing for collaboration and shared invention. By submitting your design, you will be able to see how other users remix, print, and use it.
Instructables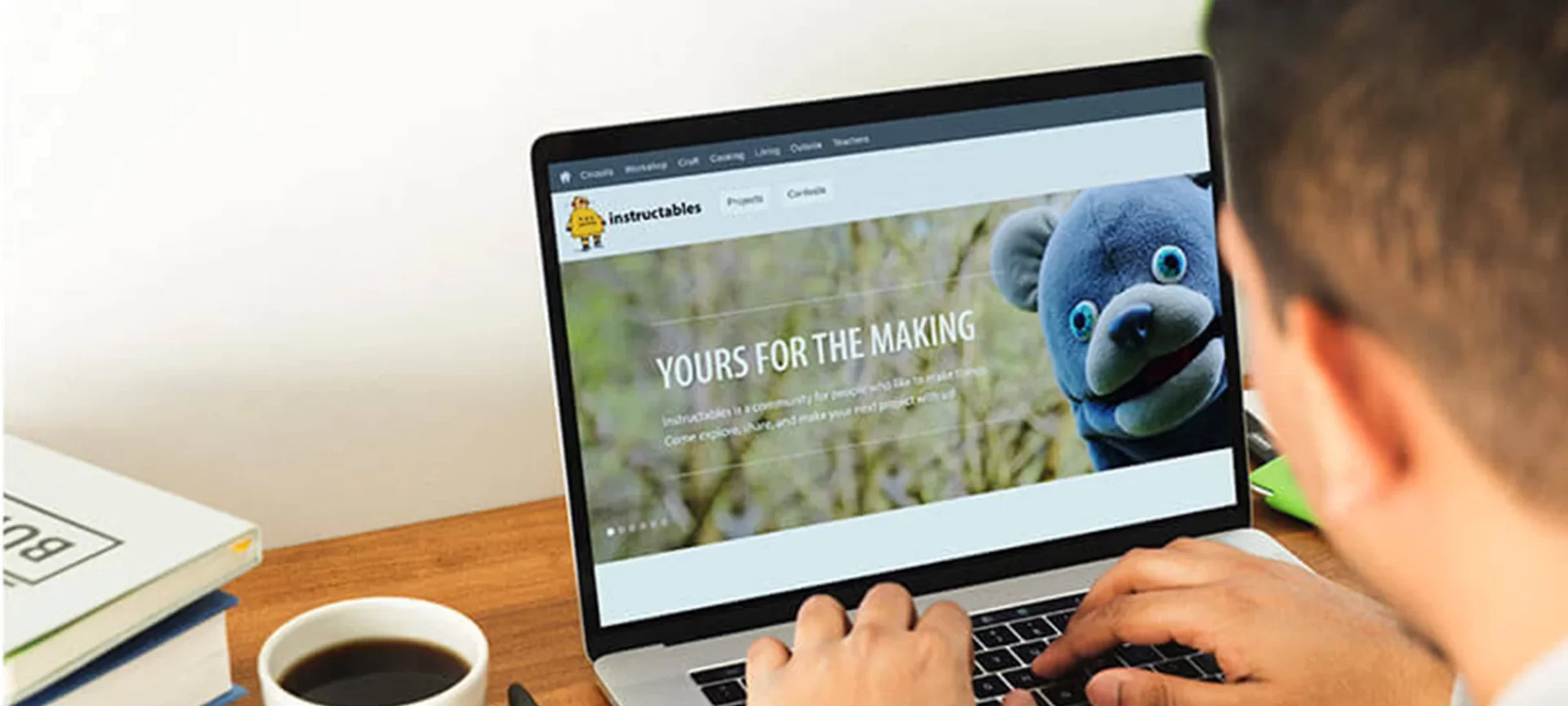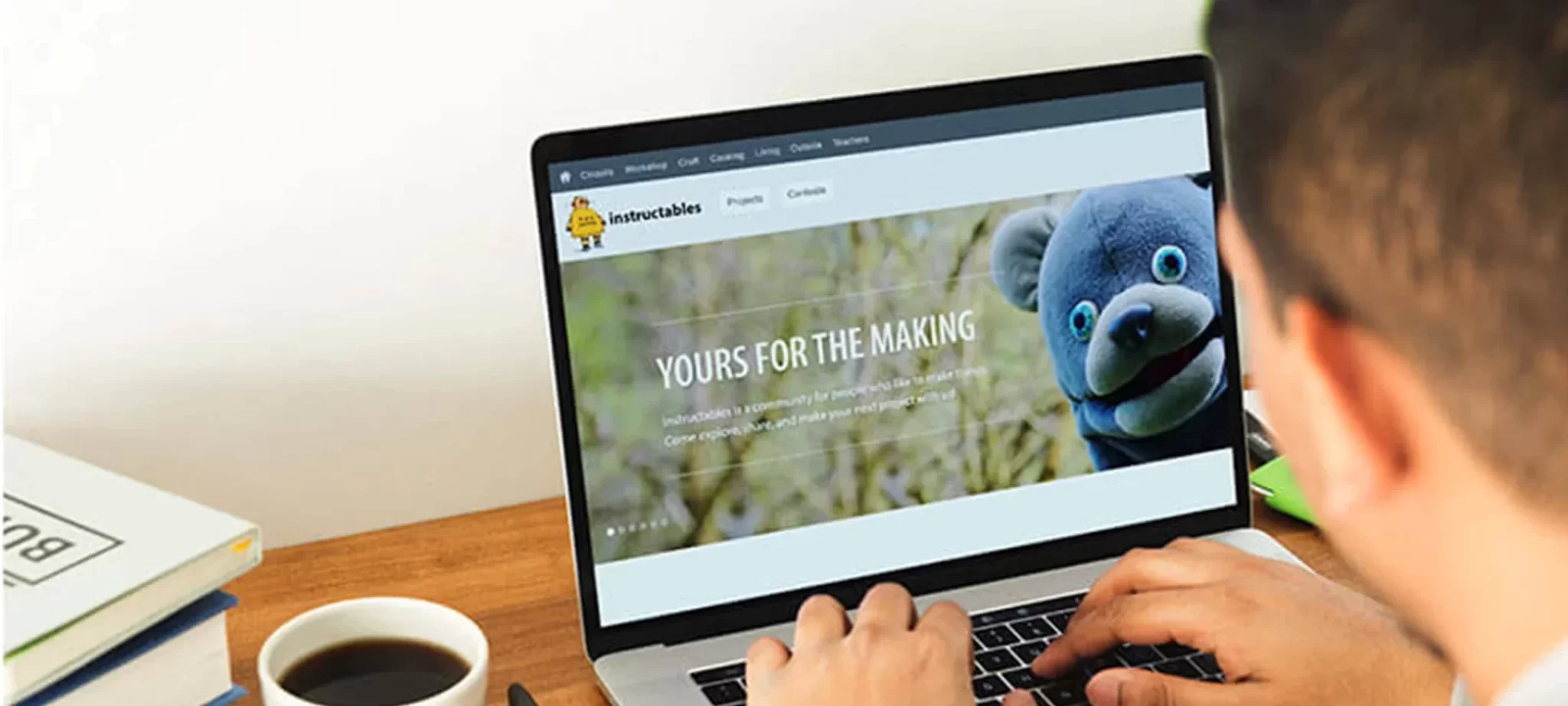 What could be more enjoyable than being able to create, explore, and share things all on the same platform? Instructables may be regarded as a community for experts and hobbyists who use them to display their creations on the web. It is one of the top sites for 3D printer files and designs/patterns for wood.
Members on this site, which was founded in August 2005 by Eric Wilhelm and Saul Griffith and is now owned by Autodesk, can also contribute slideshows and movies that may portray a project they have not yet detailed. They may even be given the option of submitting questions on a specific design.
The designers are quite helpful, and they respond to each query individually. Aside from that, special-themed monthly contests are held to keep the community stream entertaining.
Through step-by-step collaboration and teamwork, you can work with the members to create a variety of newer projects. Instructables, as the name suggests, offer not only the ability to download files but also tutorials and instructions relating to 3D design.
CNC Cutting Design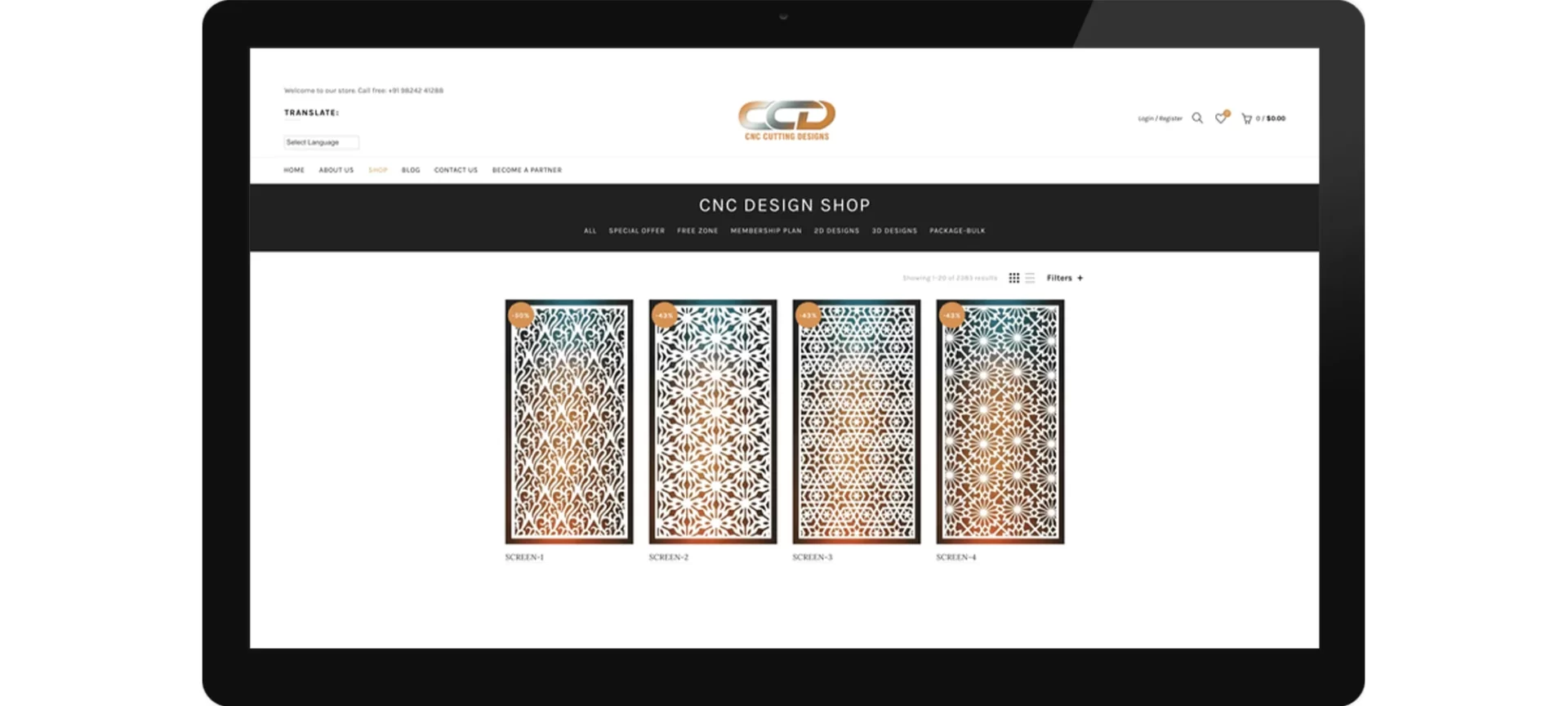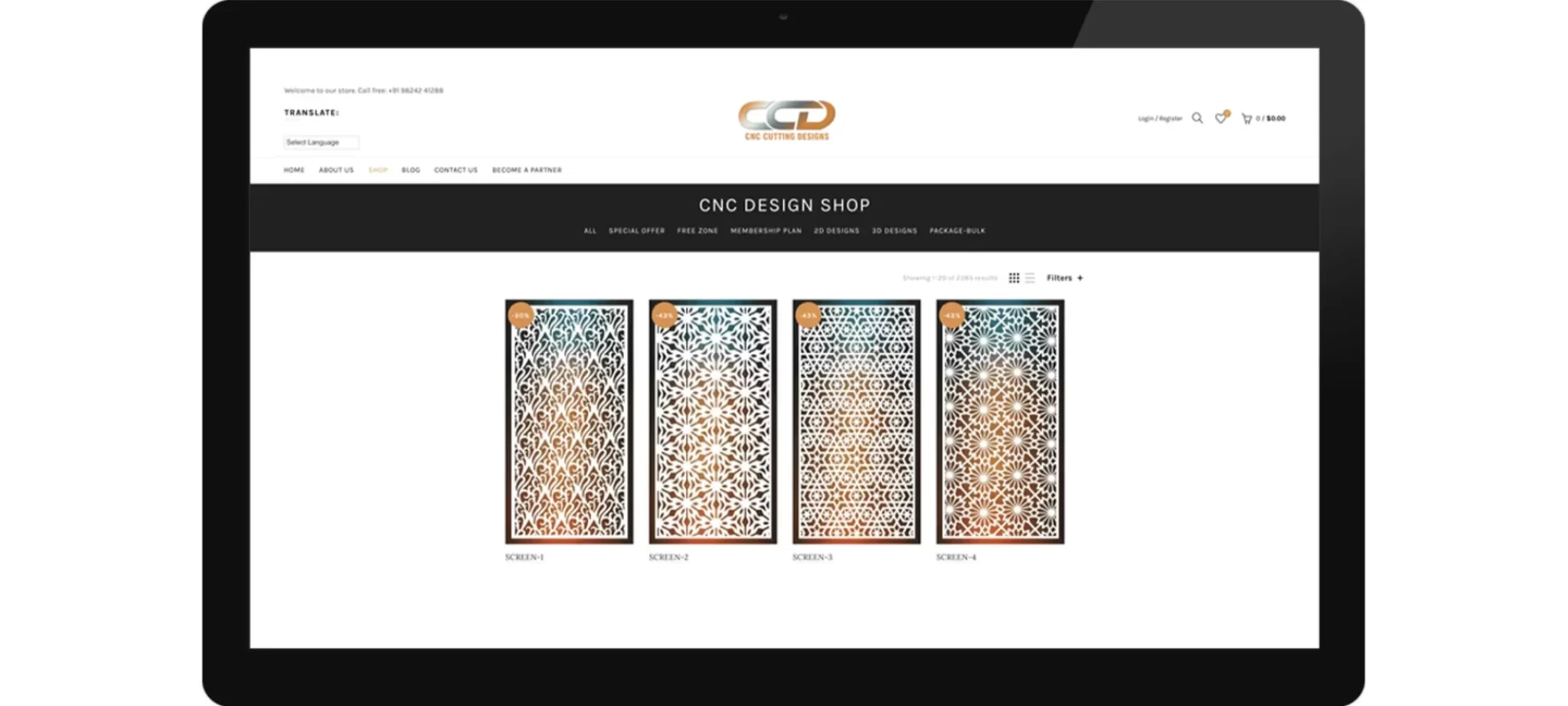 CNC Cutting Design is a virtual warehouse of eye-catching 2D and 3D screens, panels, decorative models, photo frames, and vintage vector designs provided by design pros and students.
Despite the fact that the company is new, the people behind it have been in the industry for over a decade. Although the designs are primarily for aesthetic screens, panels, and frames, they are scalable and can be used for a variety of purposes. Models can be purchased individually or in quantity from CNC Cutting Designs.
3axis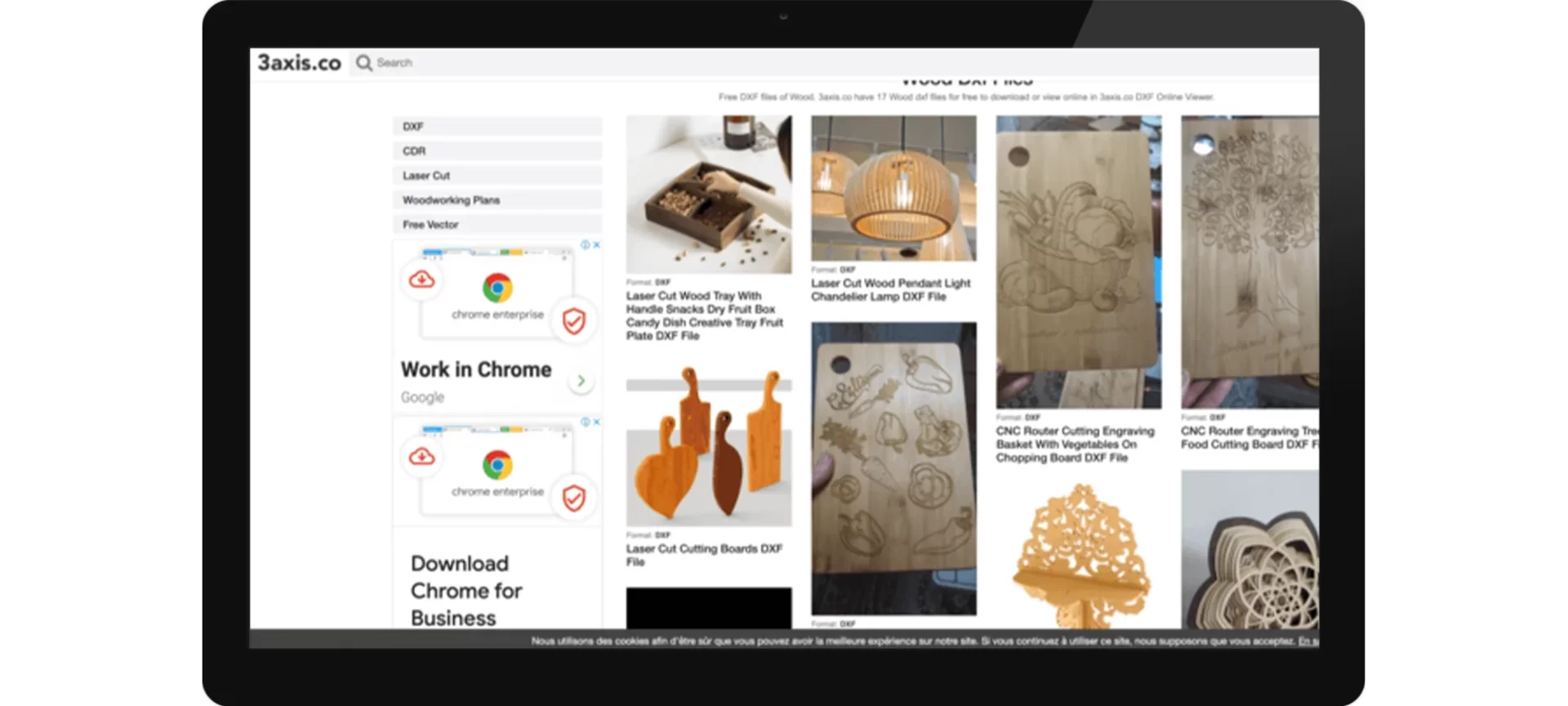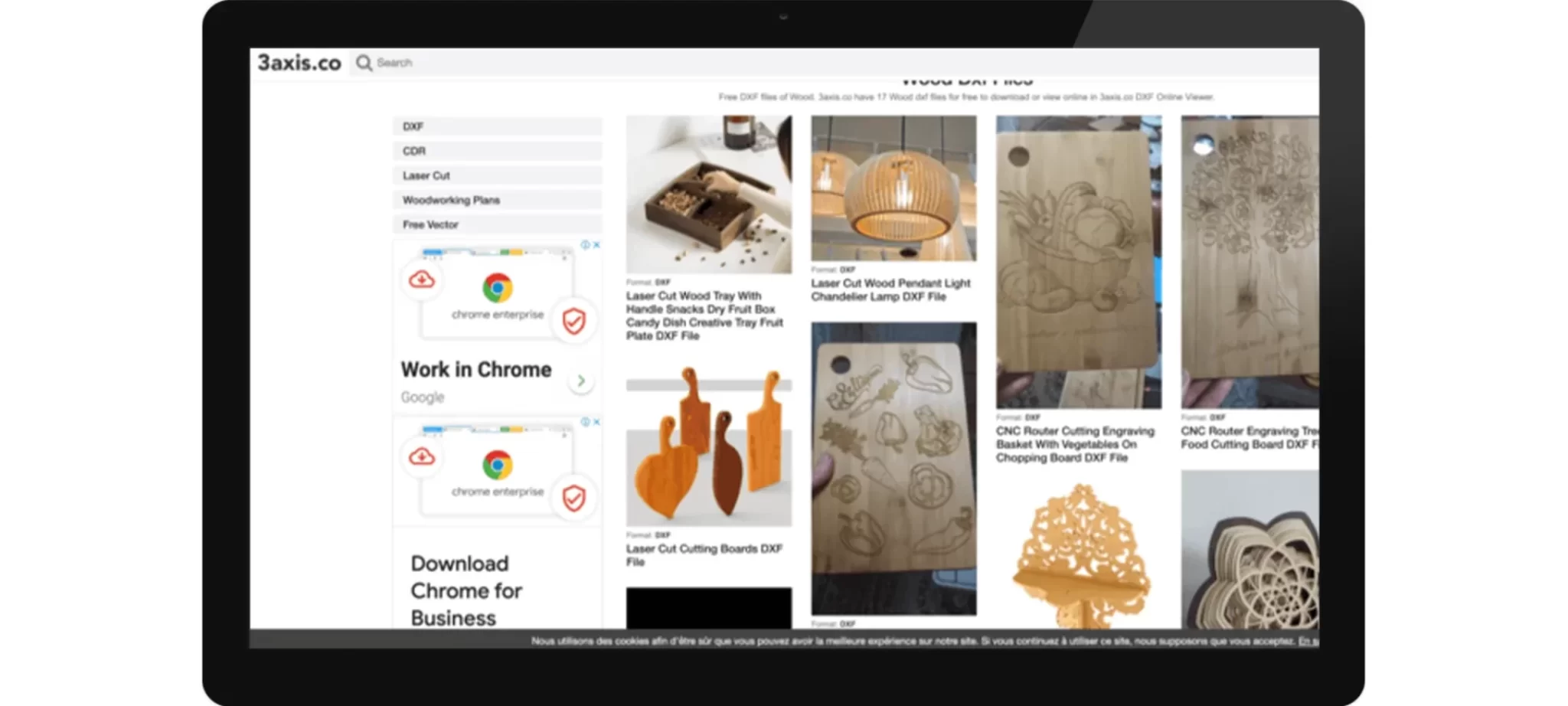 When it comes to the sheer number of files accessible, 3axis is the greatest source for free DXF files, with no less than 8,676 to choose from. This is a massive collection, with free CNC files available for almost every project you can think of.
This website is a CNC user's dream, with everything from animals, cartoons, and logos to scenery, tools, and furniture. You can browse the limitless designs by clicking on one of the category tags or simply scrolling through the pages.
Aside from a large amount of free 3D DXF files, what truly stands out about 3axis is the quality and complexity of some of them. There are a plethora of artistic and decorative files available.
CNCCookBook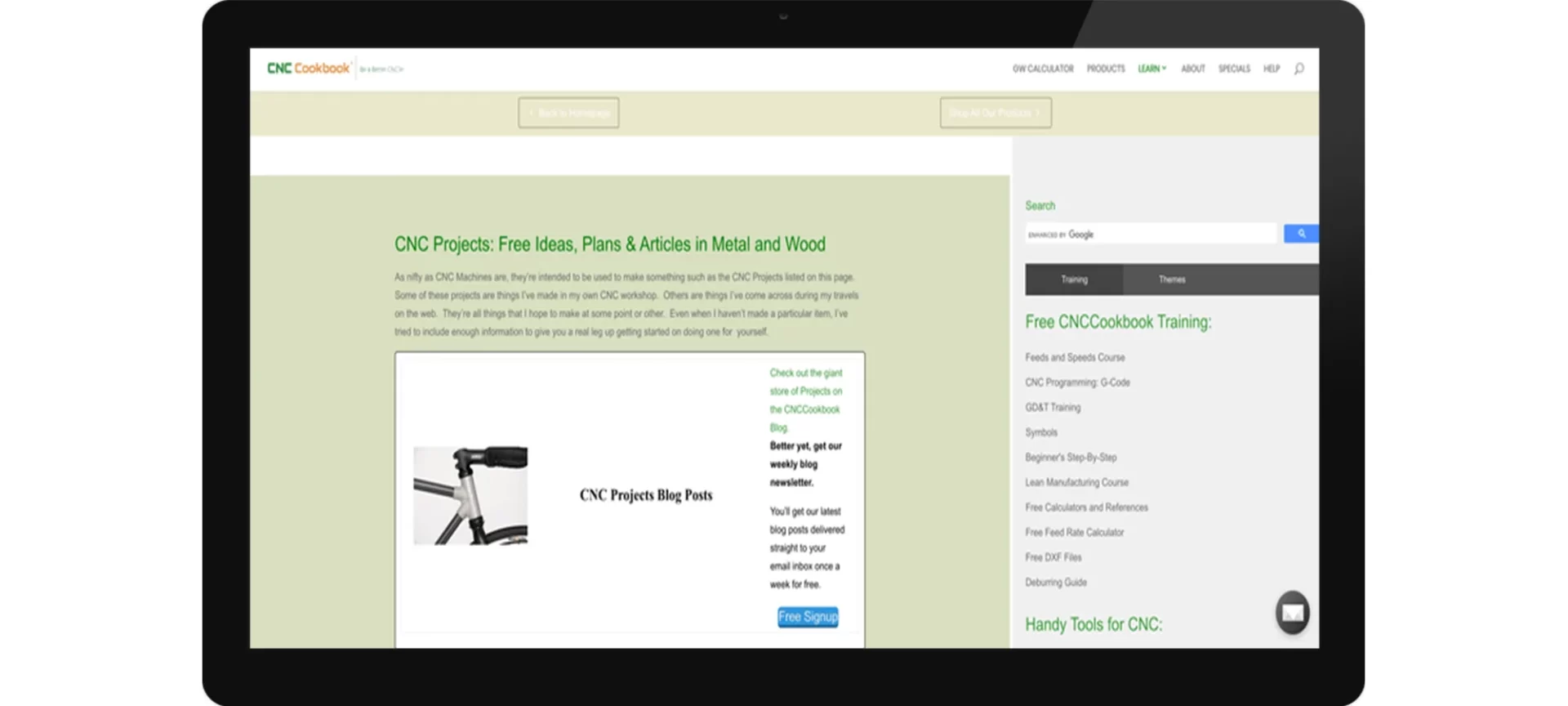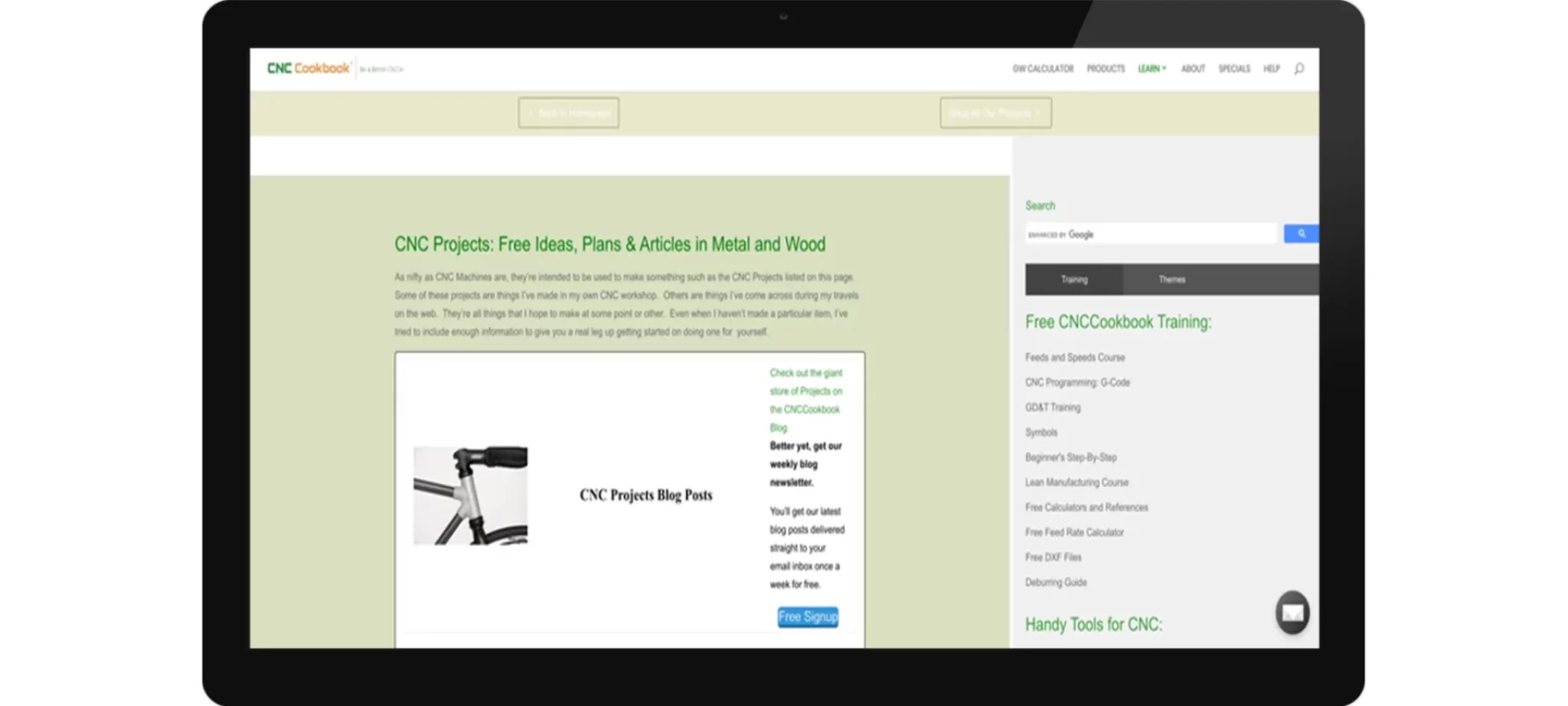 CNCCookBook is a well-known website among CNC aficionados, and it includes one of the most comprehensive collections of free DXF files online. Hundreds of free files for CNC routers and other tools like laser and plasma cutters are available on this website.
One of the best features of the CCNCCookBook is that it allows you to get the whole collection of free CNC files in one zip folder. New free DXF files are added to the website on a regular basis.
CNC Cookbook is a great source of learning tools, giving free classes, free calculators like the G-Wizard calculator, a blog, a newsletter, and daily live streaming, in addition to free DXF pictures.
DXF1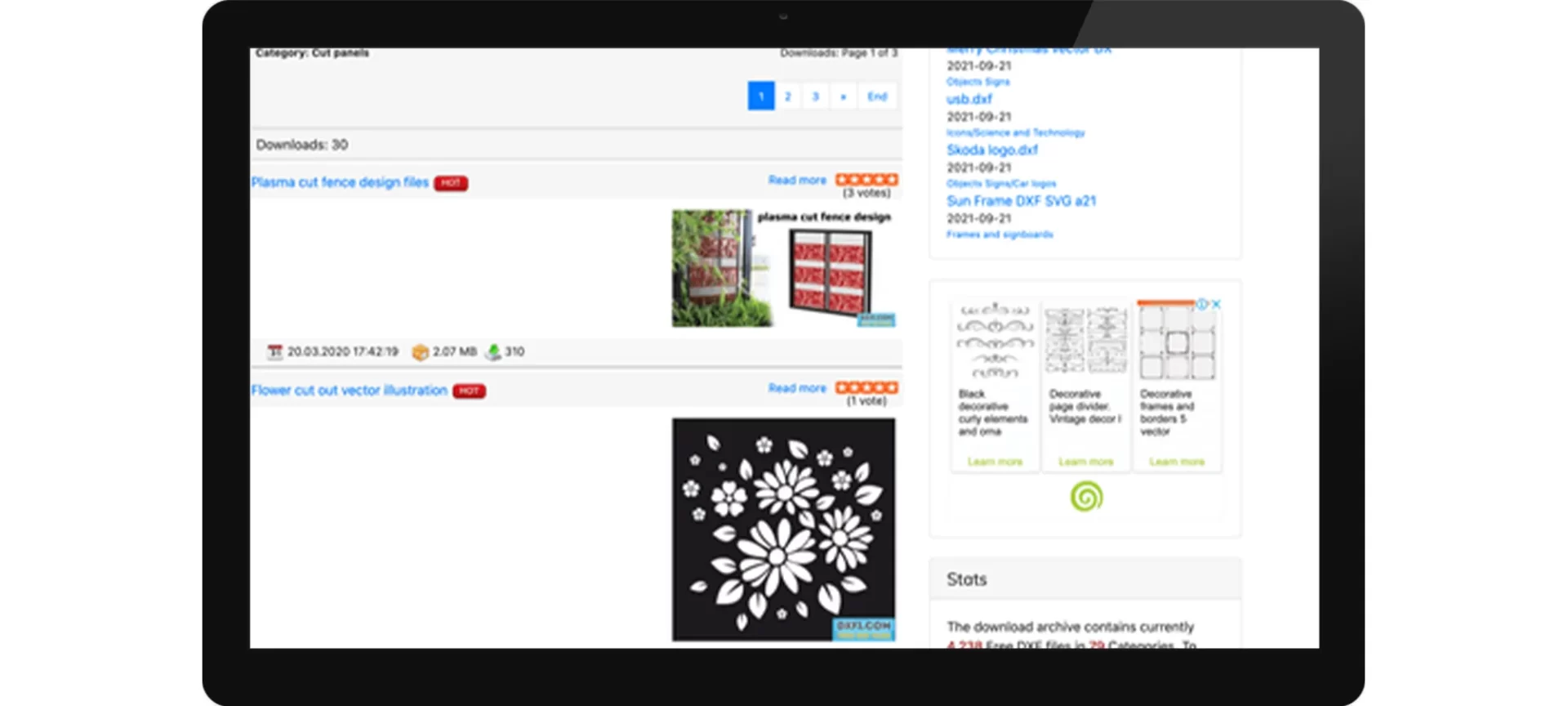 DXF1 is one of the largest and greatest free DXF file providers, with over 4,000 free DXF files for plasma cutting and CNC router operations. These files have also been downloaded over 400,000 times, indicating that they are quite popular with CNC users.
There are 78 categories in DXF1's collection, so there's plenty of variation. There are four basic categories that are further divided into subcategories, such as circular mazes, square mazes, and triangle mazes.
It routinely adds new free DXF files to its website, many of them are seasonal, such as Easter and Christmas patterns. This site's icons make up more than half of the collection, and you can find an icon for just about anything, so it's ideal for that. Military DXF files, animal files, religious symbols, signage, cut panels, and more are all available for free.
Etsy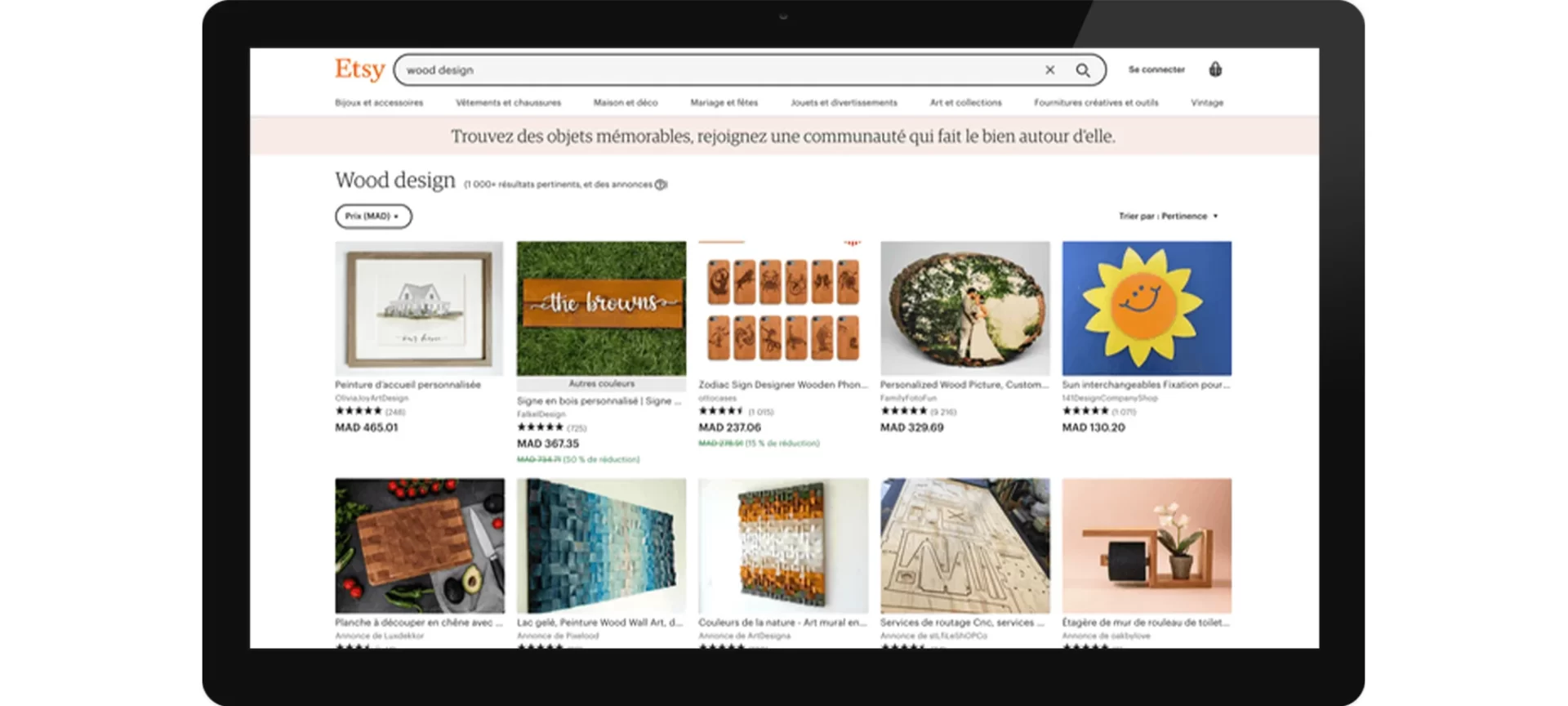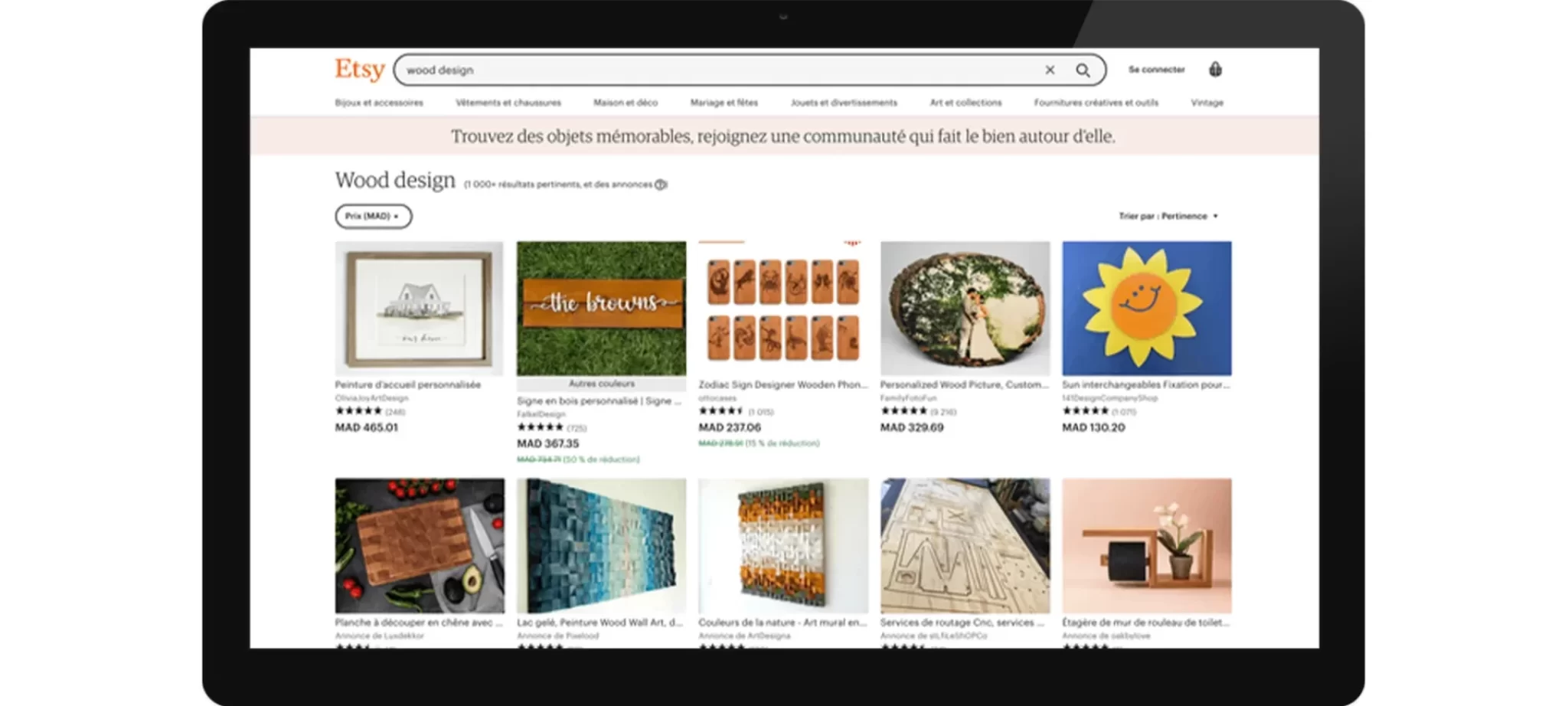 Etsy is an online marketplace for handmade goods created by independent artisans. Aside from items, the company has recently expanded into new sectors, such as digital designs for CNC cutting.
Etsy has over a million creators and is rapidly becoming the world's largest platform for sharing, publishing, and discovering 3D content.  Keep in mind that because you'll be buying from individual sellers, refund and exchange policies will differ.
ScanCAD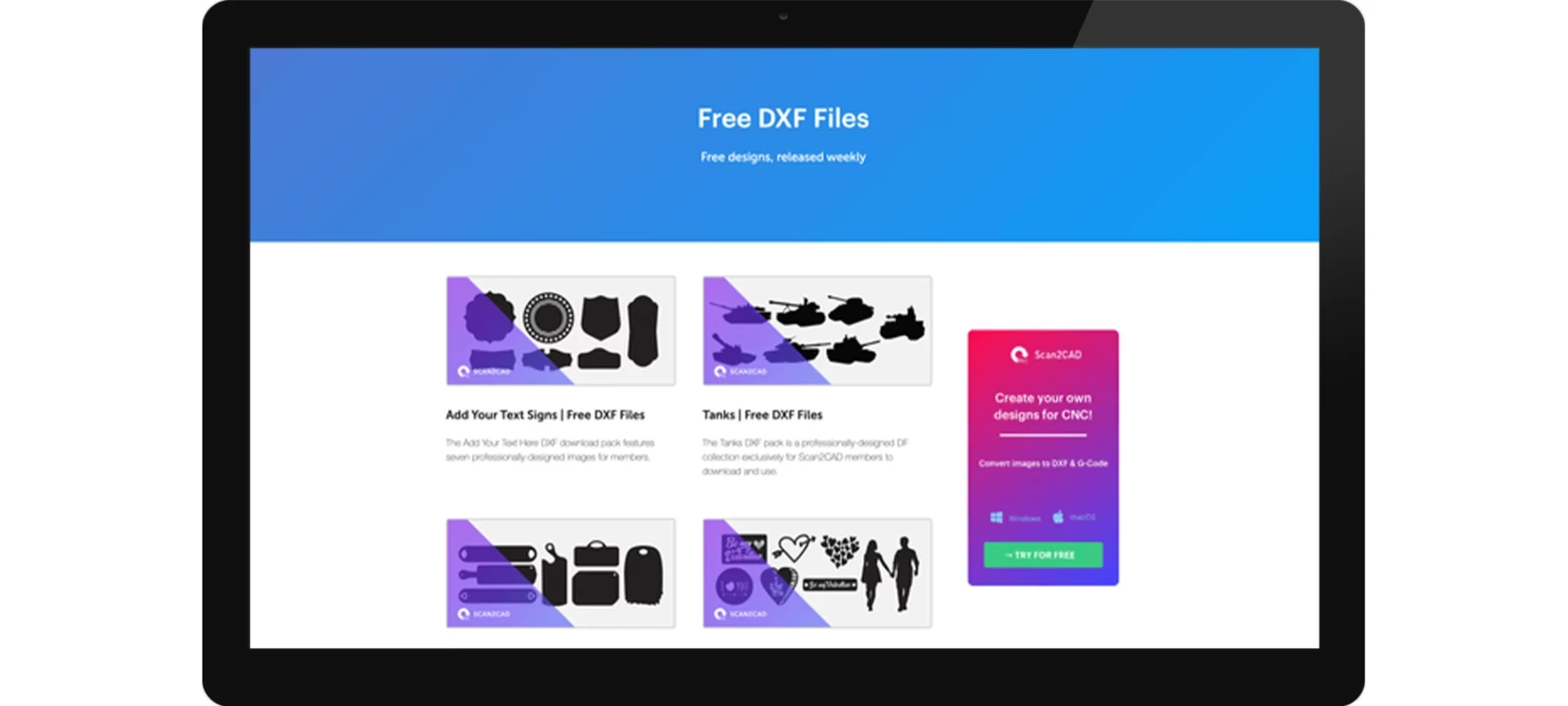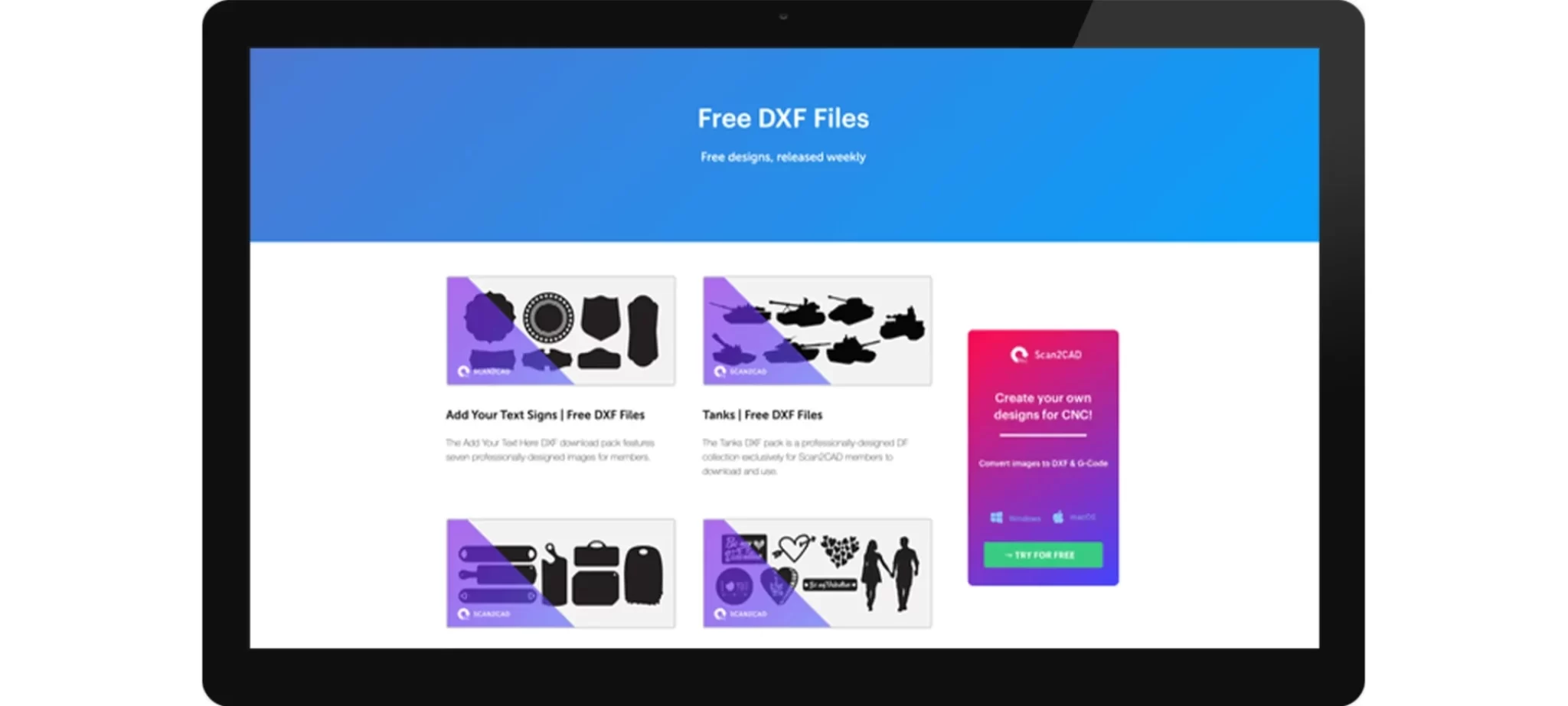 ScanCAD provides both free and premium CNC project files, and while it doesn't have as many free files as 3axis or CNC Cookbook, it's definitely worth a look. This site is a little interesting in that it doesn't sell individual DXF files; instead, it sells packs of seven royalty-free files, each covering a different design genre.
On the bright side, there's a huge selection of free DXF designs available. For example, the first page alone contains packs of free 3D DXF files for tanks, serving boards, Ancient Egypt, Unicorns, and Paris designs, demonstrating the breadth of the resources available. There are a total of 27 pages, with fresh free DXF files being added on a weekly basis.
Scan2CAD's main service, converting photos to DXF and g-code for usage with CNC machines, is also worth mentioning. While the software, which is available for Mac and Windows, is not free, there is a 14-day trial period during which you can convert some photos into DXF files for free.
DXFforCNC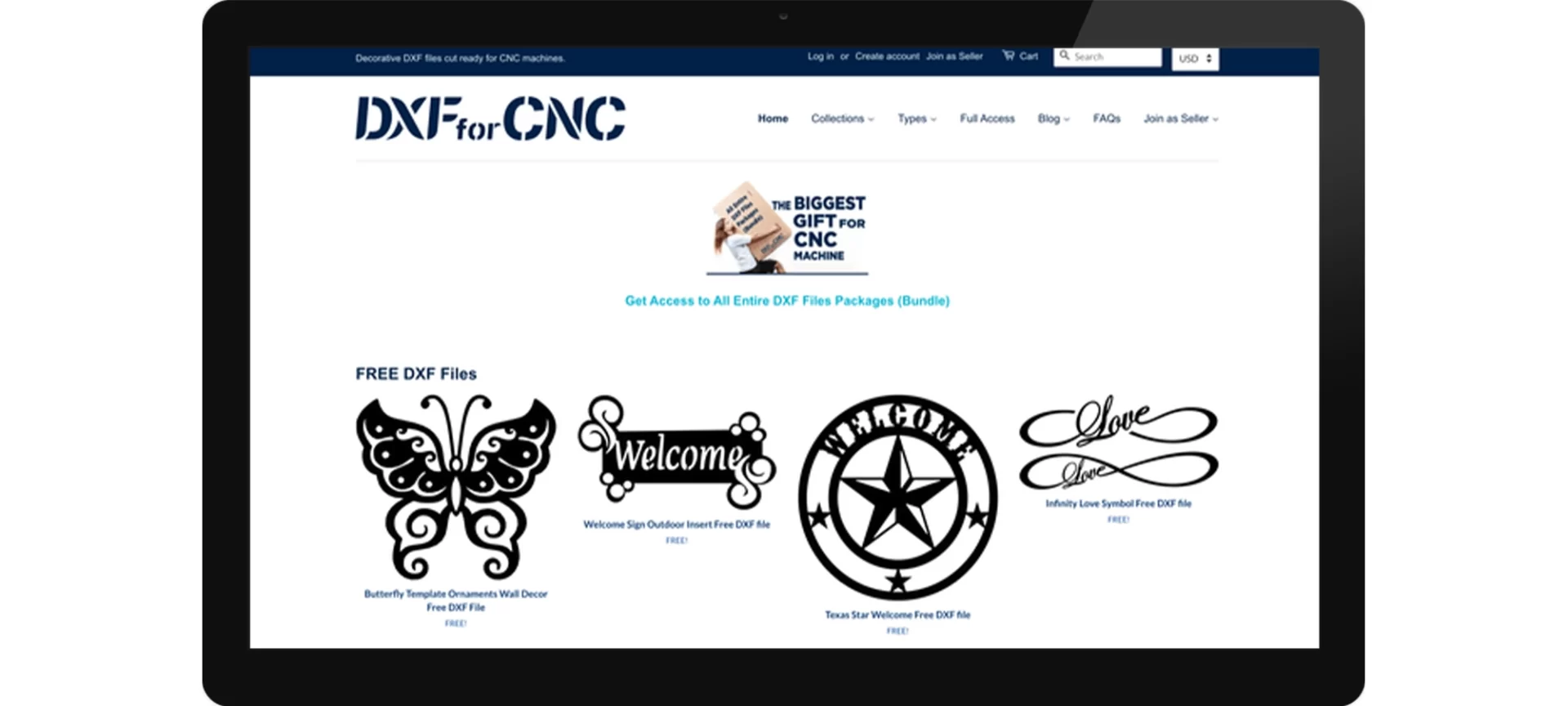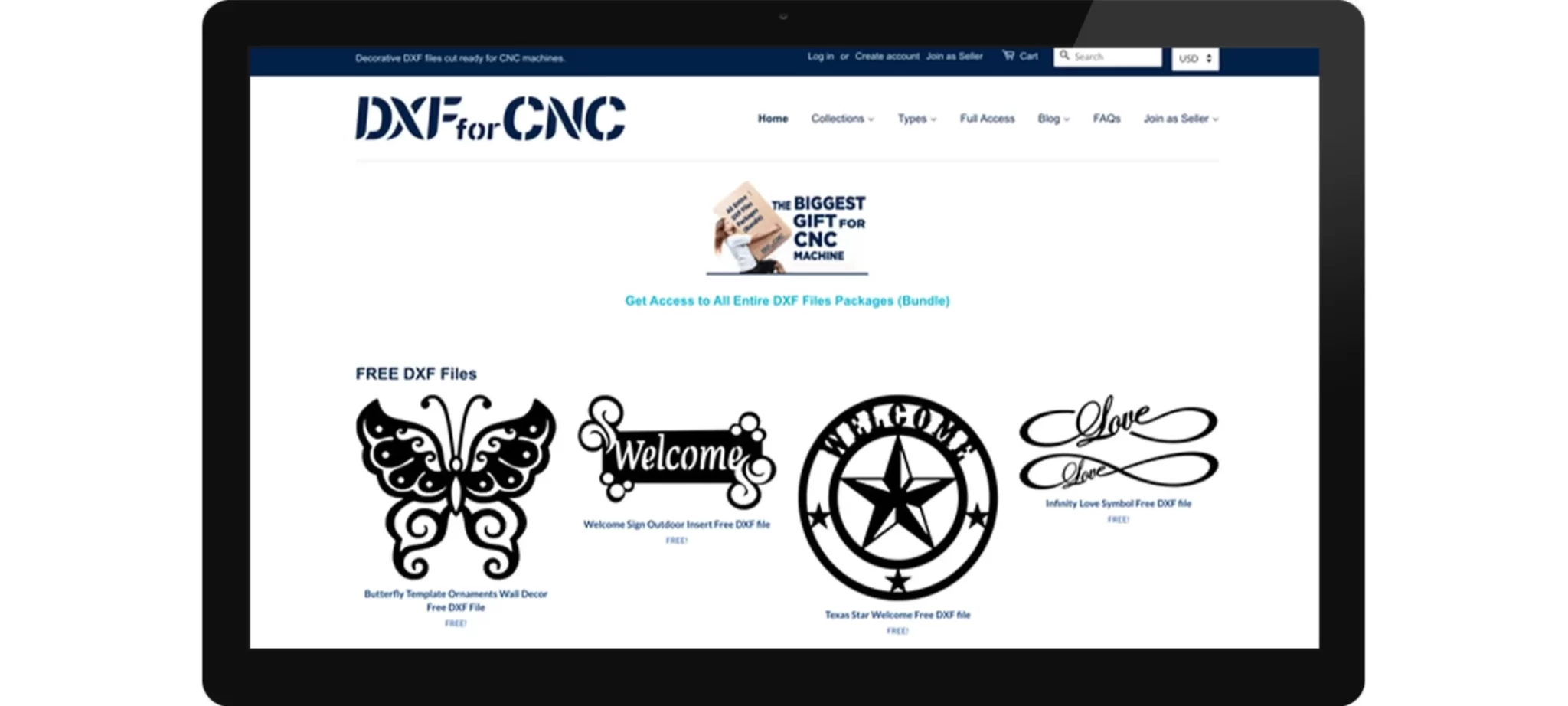 This site is comparable to Scan2CAD in that it provides free plasma DXF files and free CNC router project files, as well as paid files. There are several free CNC files to pick from, with a total of 23 pages of files.
All of them are single files. You can choose from a variety of designs, including people, animals, signs, and automobiles.
DXFforCNC provides a very good file collection for small home décor CNC projects, so if you want to construct anything like a welcome sign with your CNC router, it's a great place to start. There is also a variety of pet-related designs.
GrabCAD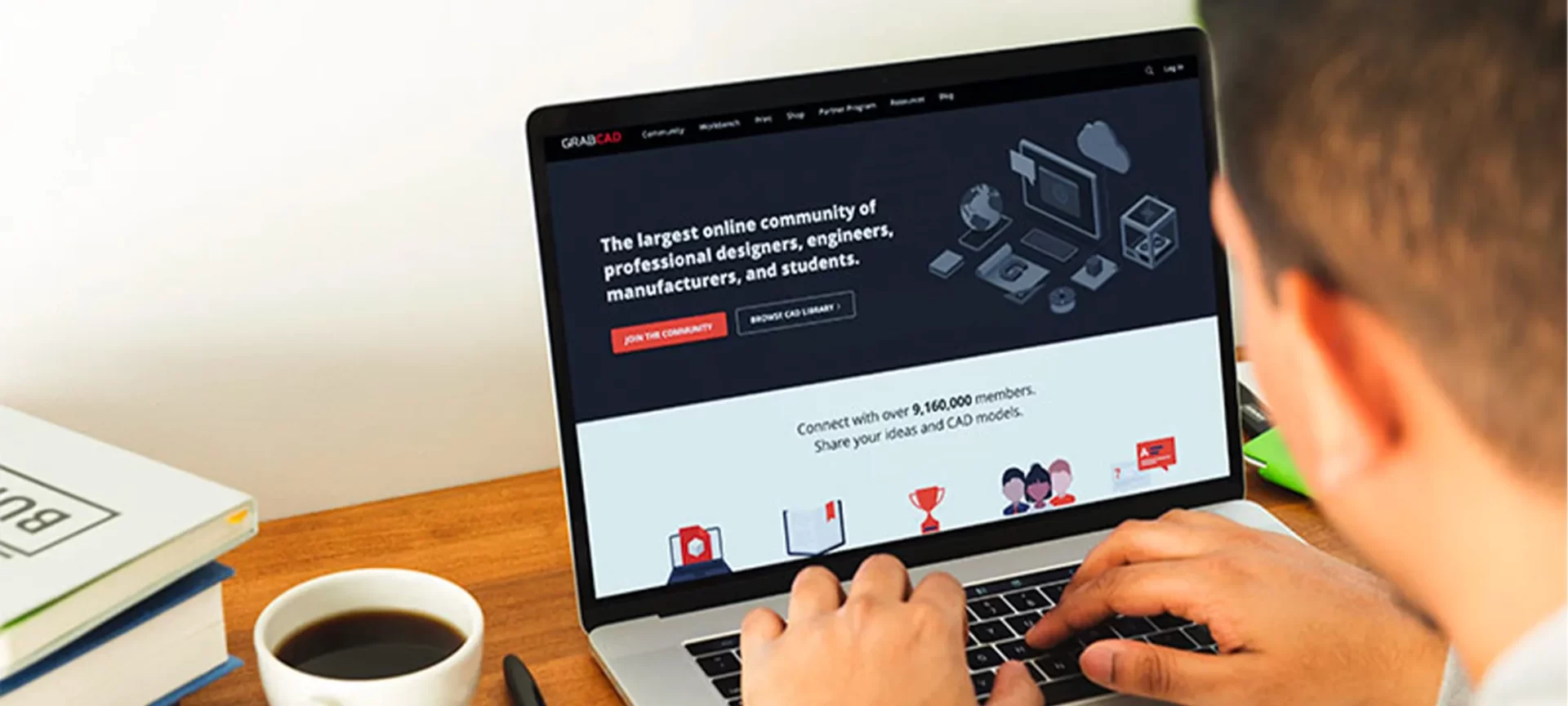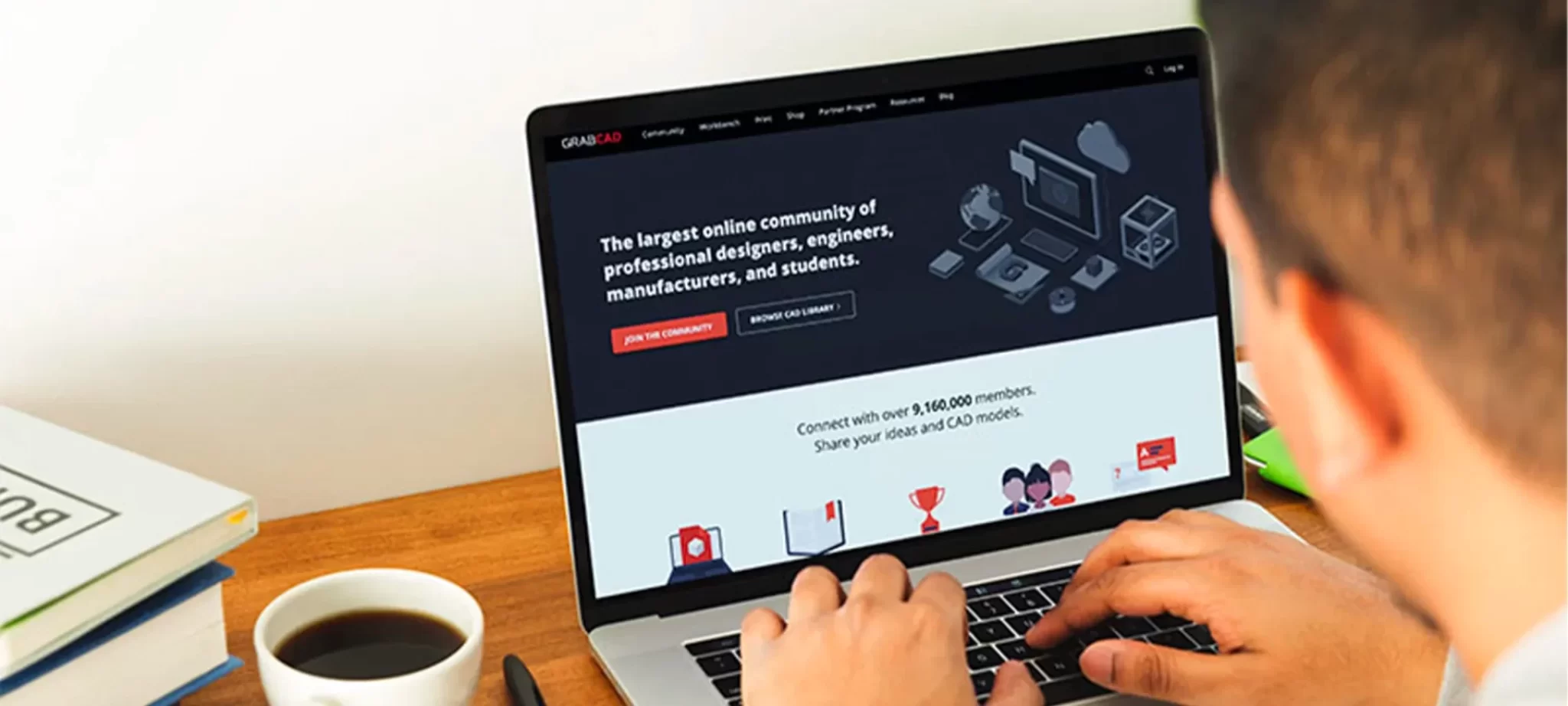 GrabCAD is an online forum for mechanical engineers who want to share their skills, learn new things, and collaborate with others. GrabCAD is suitable for designers and engineers with CAD skills who want to tweak raw CAD files and build their own DXF files, with over 500 DXF files and thousands of files labeled with "CNC."
There are approximately 700 free DXF files, the majority of which are of very high quality. The website is professional and easy to navigate, but you will have to sift through a lot of designs to get what you're looking for.
Things to Consider
As you may be aware, there are numerous websites that offer CNC wood design files, but not all of them are suitable for CNC routing. As a result, the following are some of the criteria we used to narrow down and recruit the best:
A Sufficient Number of Models
All of the sites listed above have a vast enough range of models that you'll never run out of things to cut!
Easy To Use
This is a self-explanatory statement. To put it another way, how effectively does the search feature work? Is the website mobile-friendly? Is the layout easy to understand?
Free Models
Some websites only have paid models available. We tried to eliminate websites that only offer paid models because not everyone can or wants to pay.
Frequently Asked Questions (FAQs)
What Is A CNC (Computer Numerical Control) Wood Carving Machine?
Using CNC wood carving machines, you can produce designs in a computerized system, after which the carving machine cuts the wooden components to the forms and measurements they supply.
Is CNC Programming Difficult To Grasp?
Basic CNC programming is simple to learn if you understand basic math and have a basic understanding of how milling works. Intermediate CNC programming abilities can be gained in a year, while expert CNC programming skills can take years to master.
What Kinds Of Tasks Can I Do With My CNC Router?
Because the CNC router is mostly (but not only) used for woodworking, you can earn by making signs, cabinet doors, musical instruments, toys, clocks, or any other form of artistic effort for pleasure or profit.
Conclusion
Therefore, we've come to the conclusion of our list, but the list actually continues. Websites that provide DXF files have not only thrived, but additional sites are also appearing as the world evolves and individuals grow unparalleled interest in CNC designs for wood.
This demonstrates that these are only the beginning. So, what are you waiting for? Go to any of the above-mentioned websites and get started on your CNC journey with zeal. Join these groups to share your passion and show off your work, or obtain free or premium DXF files from these websites.