In today's world, where digital media has taken over most aspects of our lives, we are often drawn towards visually pleasing and immersing content. Whether it is gaming, virtual or augmented reality, architecture or engineering, 3D modeling is the basis of it all.
Designers, artists, and creators learn 3D modeling and use different sorts of applications to achieve amazing graphics, animations, and visuals to achieve their tasks in various fields.
The field of 3D modeling has flourished throughout the years. It has become more and more advanced as we see in movies and games; how hyper-realistic the animations are. The more close to reality the visuals are, the more entertaining our experience.
To achieve such levels of creativity, 3D modeling makes use of many techniques and expertise. It is a highly interesting field that requires dedication, an eye for creativity, and loads of fantastic ideas.
Those interested in 3D modeling will have the time of their life learning and applying their knowledge wherever they deem fit.
Let us first get to know what 3D modeling is, what are its uses, how you can also do it, and where can you find pre-existing 3D models for your projects.
What is 3D Modeling?
3D modeling is an art form in computer graphics that fashions a 3D digital representation of any object or surface. 3D modeling artists take help from a special application or software to exploit points in virtual space (vertices) to create a mesh, i.e. a collection of vertices that form an object.
These 3D objects can be produced automatically or manually created by deforming the mesh or manipulating vertices.
3D models are used for numerous interesting subjects like illustration, commercial advertising, movies, video games, and architecture. These 3D models are then exported to other software so they can be used in movies or games.
Interestingly, some 3D modeling programs give way to the tailoring of 2D images by employing a procedure called 3D rendering. This technique is great for making hyper-realistic scenes by utilizing precise lighting algorithms.
Where Can You Download Free 3D Models?
Because of the exceptional value of 3D modeling, a vast market for 3D models can be found online. There are millions of free 3D models that you can download from certain websites, which you can use as an inspiration for any project you like.
These free 3D models are made by using software like Maya, blender, modo or rhino. You can access these 3D models, which are available in high quality for all of your 3D animation works.
You can find them in various interesting categories like 3D buildings, 3D cars, 3D people, 3D household items, 3D technology, 3D military weapons, 3D food and drinks, and many more.
It is quite entertaining to browse through these websites and find your preferred 3D model. You can also access blogs written by fellow creators or experts regarding 3D modeling, find helpful audio and video tutorials, create your own blog for sharing your creations or writing about your ideas and experiences, and give and receive constructive feedback.
Comparison Chart
| Name | Link | Nomination | Rating |
| --- | --- | --- | --- |
| 3DM3 | | Most variety of models | 8.5 |
| Rodluc2001 | | User friendly | 8 |
| Khiba's 3D Bits and Pieces | | Easy to navigate | 7 |
| Artist-3D | | Helpful | 7 |
| 3 Delicious | | Wide variety | 7 |
| Oyonale | | Interesting content | 8.5 |
| Google 3D Warehouse | | Helpful | 8 |
| Geek at Play | | Well-facilitated | 8.5 |
| Virtual Lands | | Good content | 8 |
| Share CG | | Resourceful | 8 |
| Entrepot | | Beginner friendly | 8 |
| DD Freebies | | Easy to use | 7 |
| Renderosity | | Visually pleasing | 7 |
| 3Dvia | | Resourceful | 8 |
| Free3Dmodelz | | Wide variety of models | 8 |
| GrabCAD | | Great downloadable content | 8.5 |
| CGTrader | | Resourceful | 8 |
| Clara.io | | Huge variety | 8 |
| 3Dsky.org | | Overall Best | 9 |
| Thingiverse | | Popular | 9 |
| Myminifactory | | Facilitating | 9 |
| Autodesk Online Gallery | | Nice gallery | 8 |
| Cults | | Great collection | 8.5 |
| TurboSquid | | Great content | 8 |
| ArchibasePlanet | | Good 3D artworks | 7 |
| Archive 3D | | Huge variety | 7 |
| CadNav | | Huge variety | 8.5 |
| 3Dmili | | Aesthetically pleasing | 8 |
| Adobe Stock | | Resourceful | 8 |
| 3DExport | | Great variety | 9 |
Below is a list of the 30 best websites from where you can download 3D models for free in high quality.
3DM3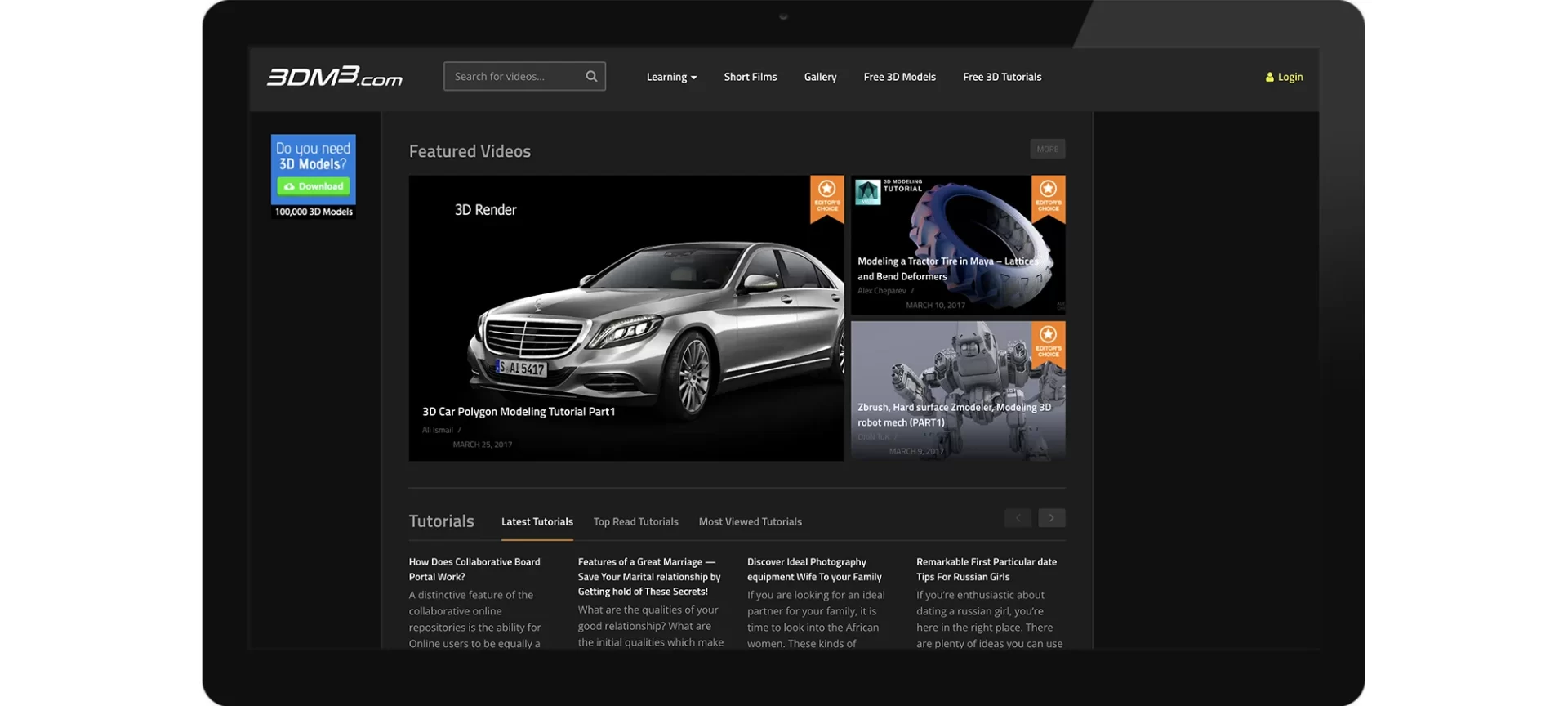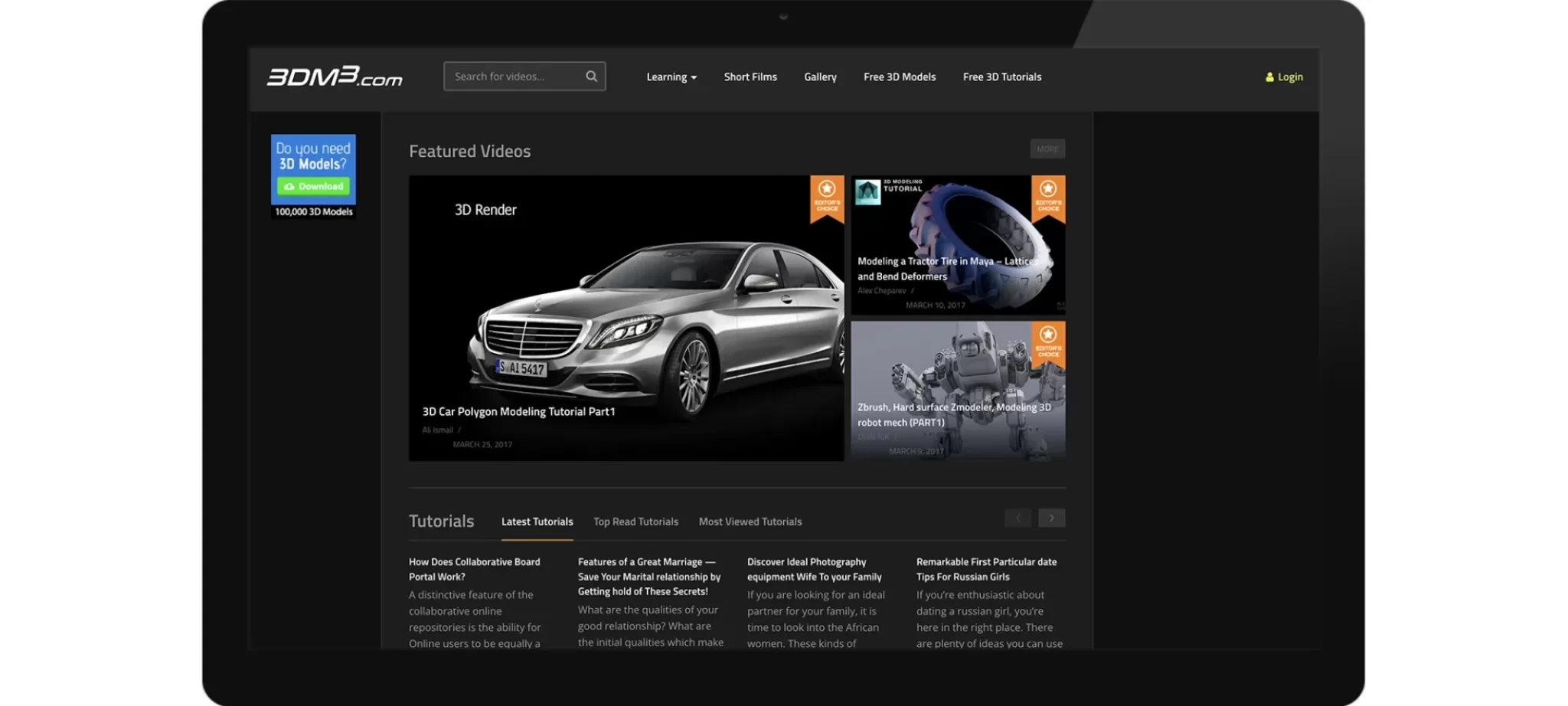 3DM3 is one of the biggest free 3D models banks that you can access online. You are allowed to download almost any kind of genre in 3D models for free, and there are tutorials available on the website for various programs like 3D games, After Effects, 3DS Max, Beginners, Blender, Cinema 4D, Houdini, Keyshot, Maya, Mudbox, Painter, Photoshop, LightWave 3D, and more!
There is also a community where creators can share their work and see others' work as well.
Rodluc2001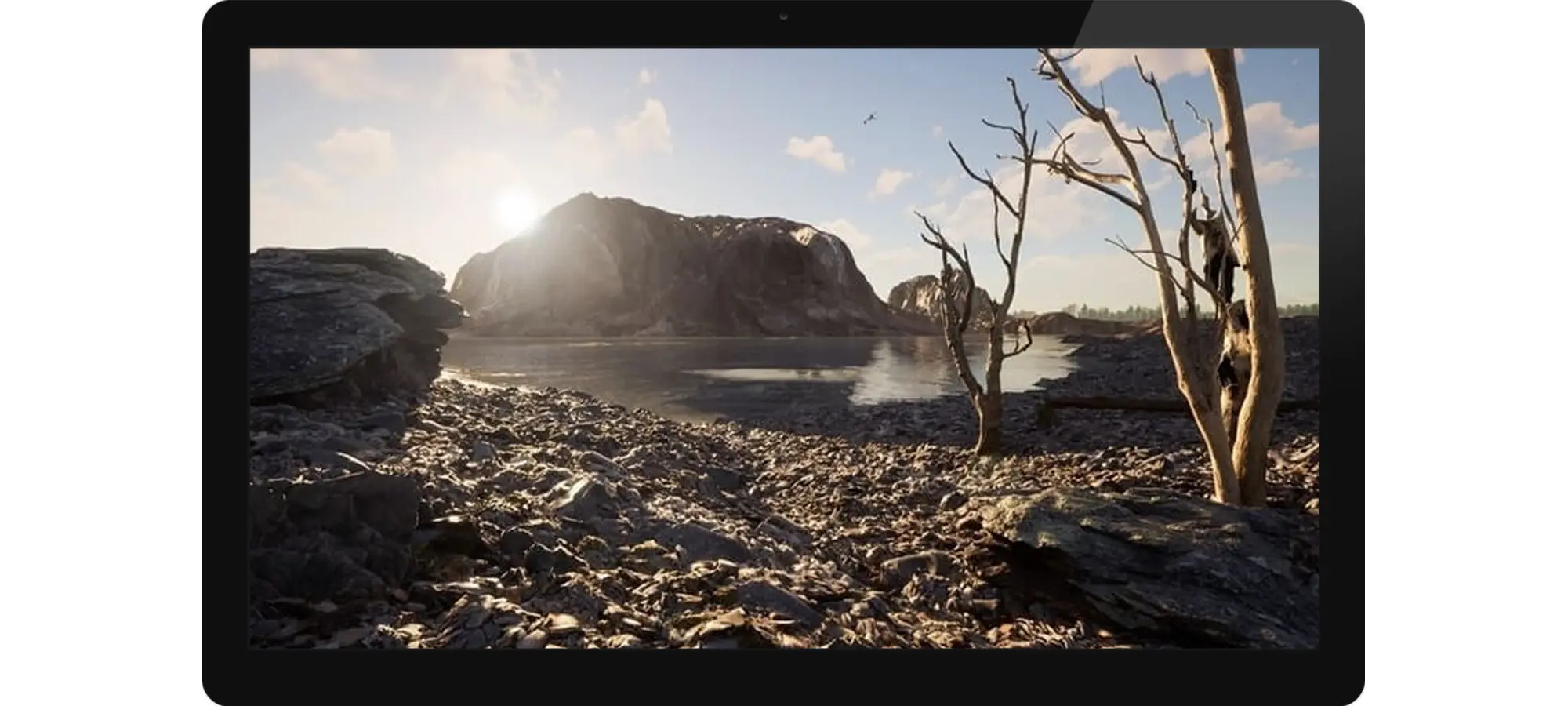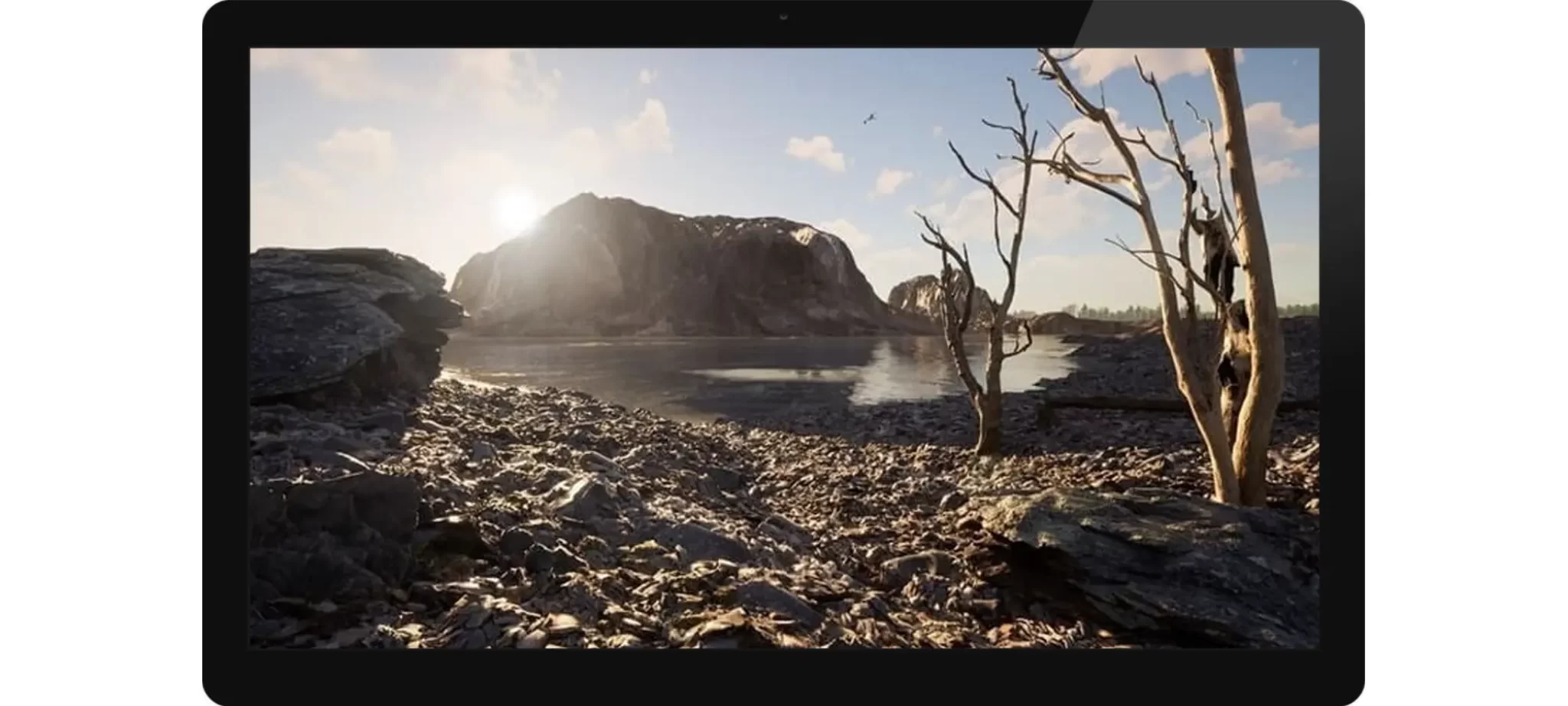 If you are searching for breathtaking, scenic castles for your animation project, you must take a look at this website. You can download countless 3D models for free and buy some as well, and take a look at the creations of many other artists.
For Twitter followers, there is a special subscription by which you can download amazing 3D models for free. You can create your own blog and upload your creations as well.
Khiba's 3D Bits and Pieces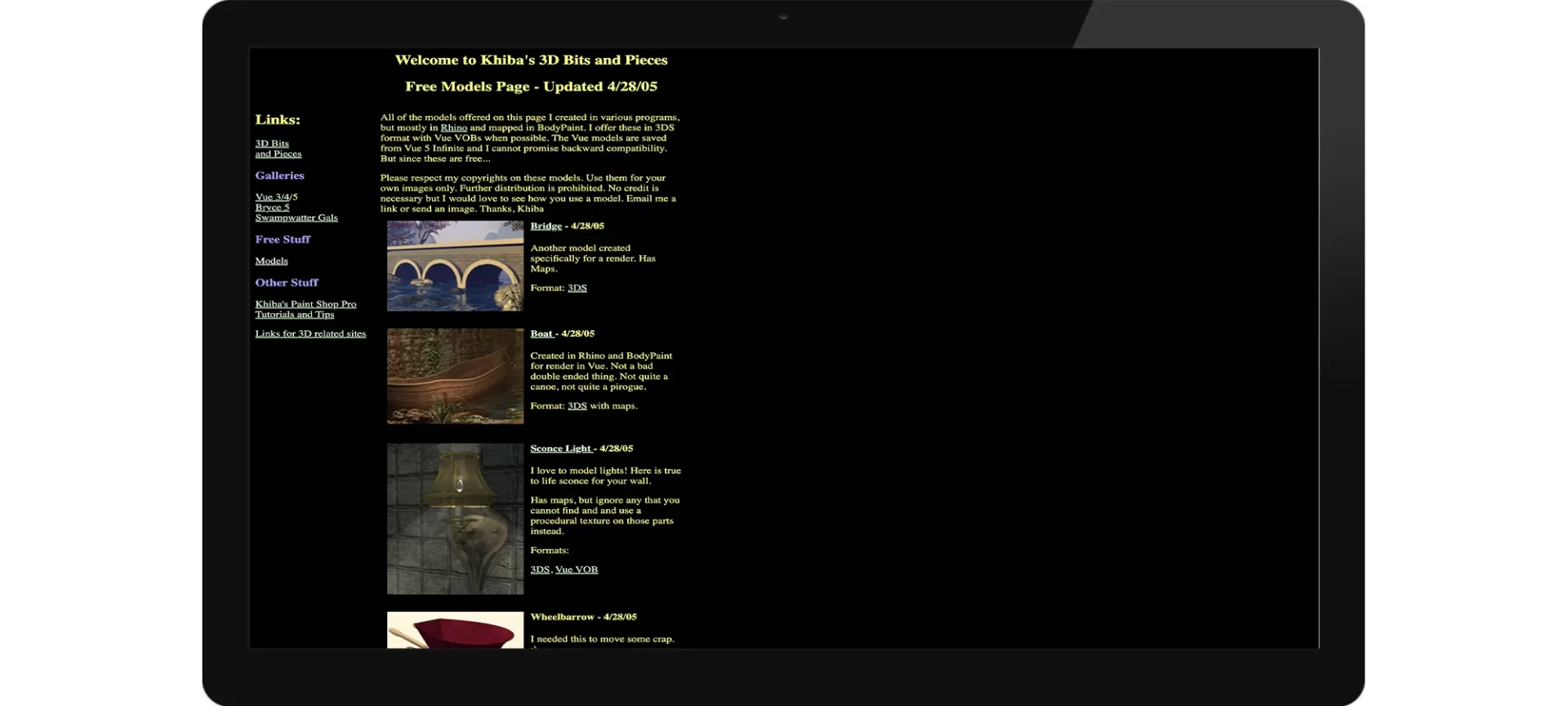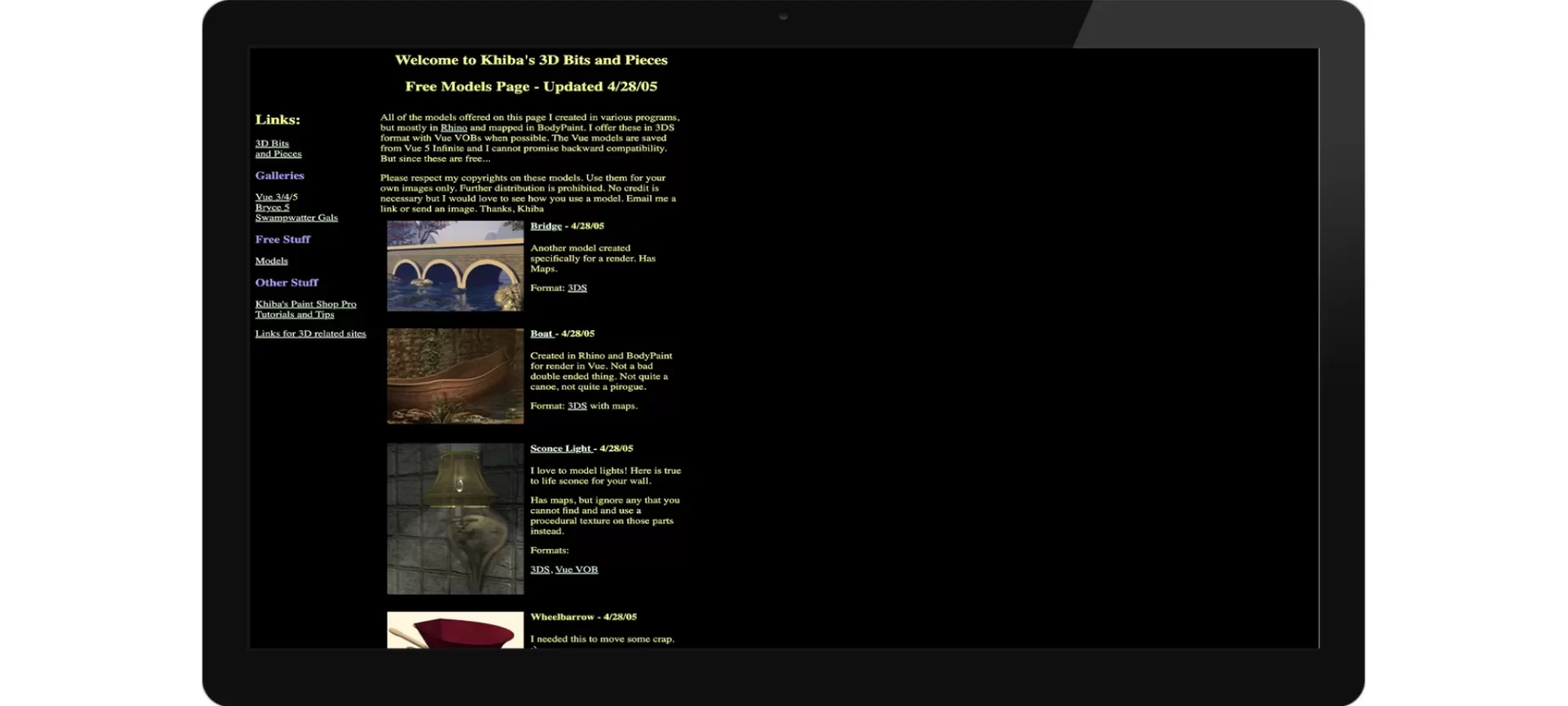 All of the models you will see on this page are created in many programs, but mostly in Rhino and constructed in BodyPaint. These are offered in 3DS format with Vue VOBs whenever possible. The Vue models are saved from Vue 5 Infinite but backward compatibility is not promised.
The galleries on this page include Vue 3/4/5, Bryce 5, and Swampwatter Gals. There are other things for you to access as well, such as Khiba's Paint Shop Pro Tutorials and Tips, and other links related to 3D modeling.
Artist-3D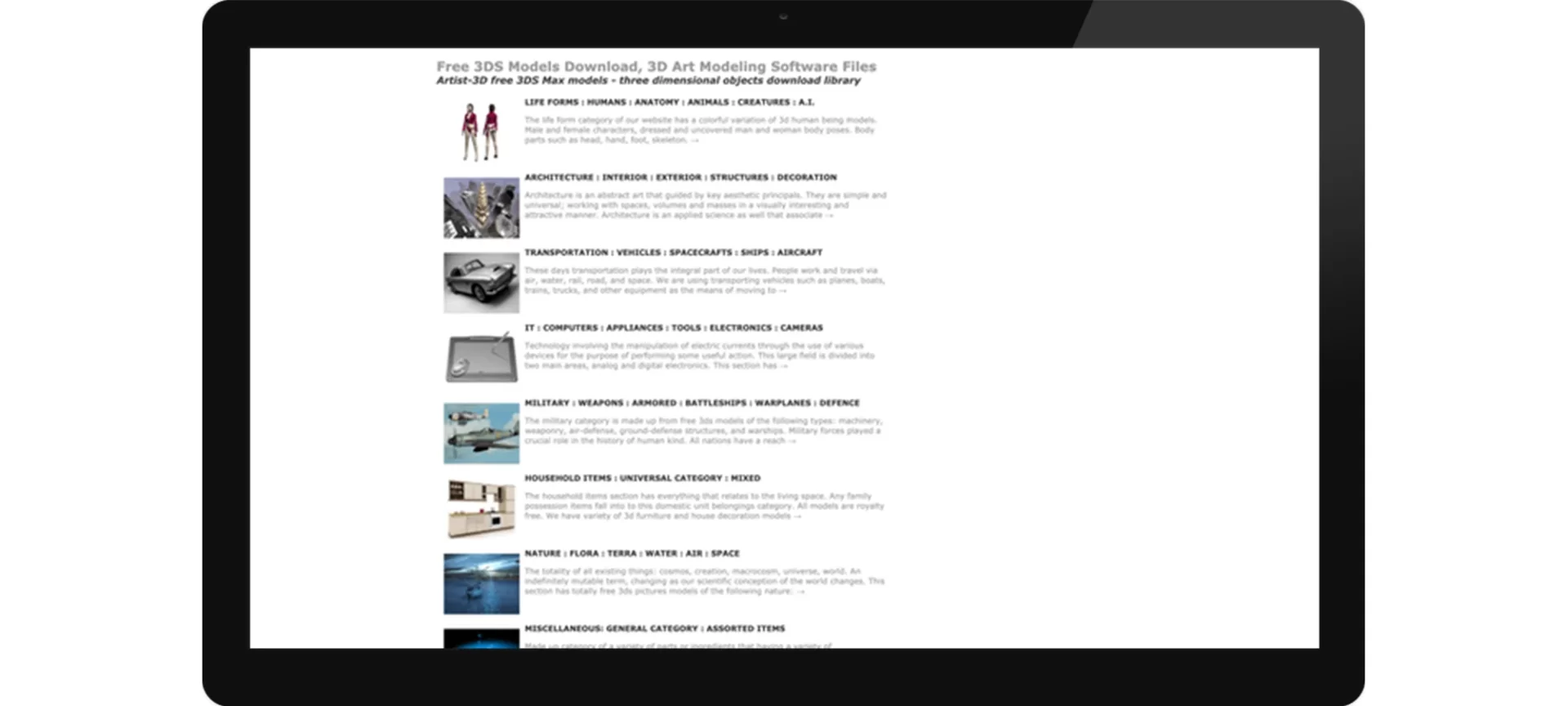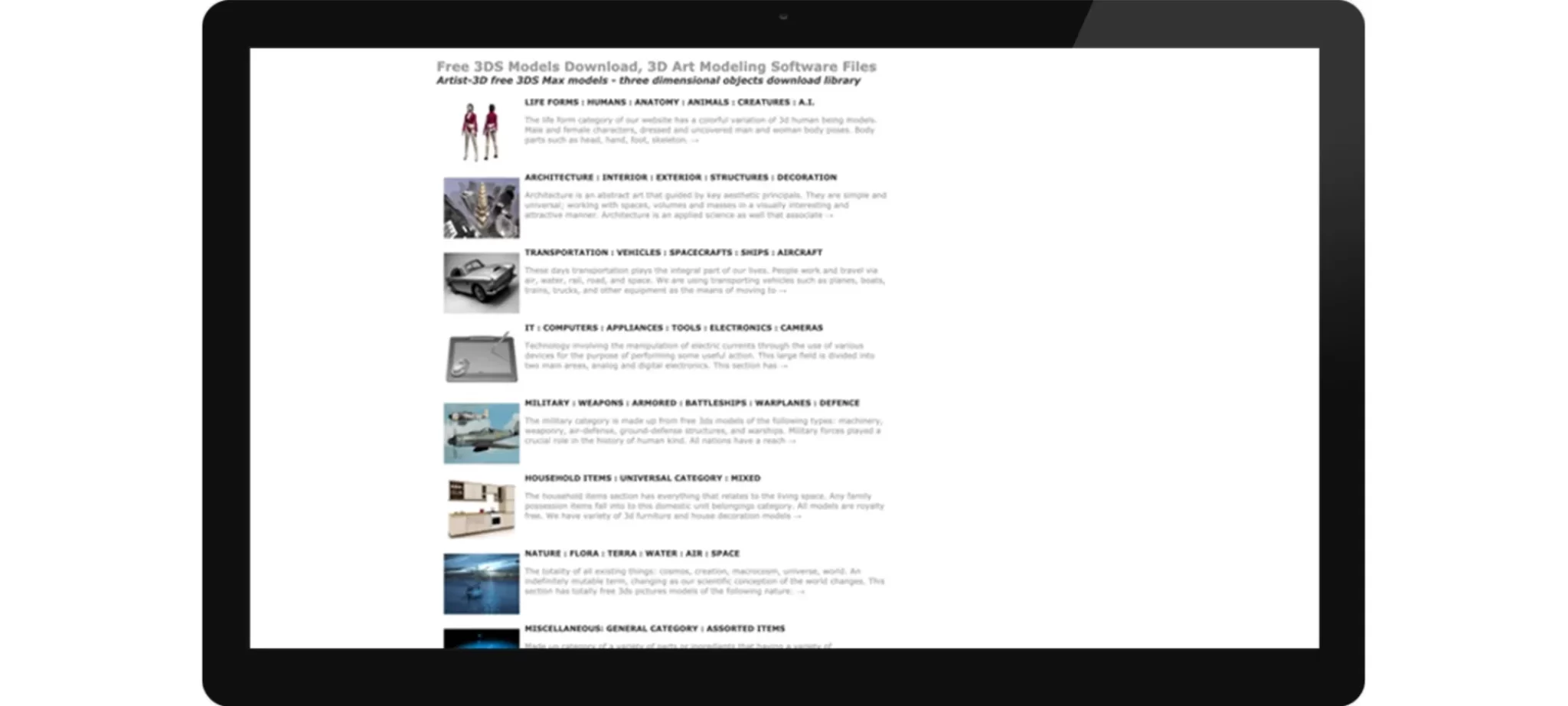 If you are a 3D artist or graphic designer, you are free to submit 3D models or download them for non-commercial and personal use.
Here you can find numerous kinds of 3D models like Architecture, Life Form, and Nature, Transport, Military, Technology, and Household. You can also access tutorials, softwares, and categories like fine art, animation, or digital arts.
3 Delicious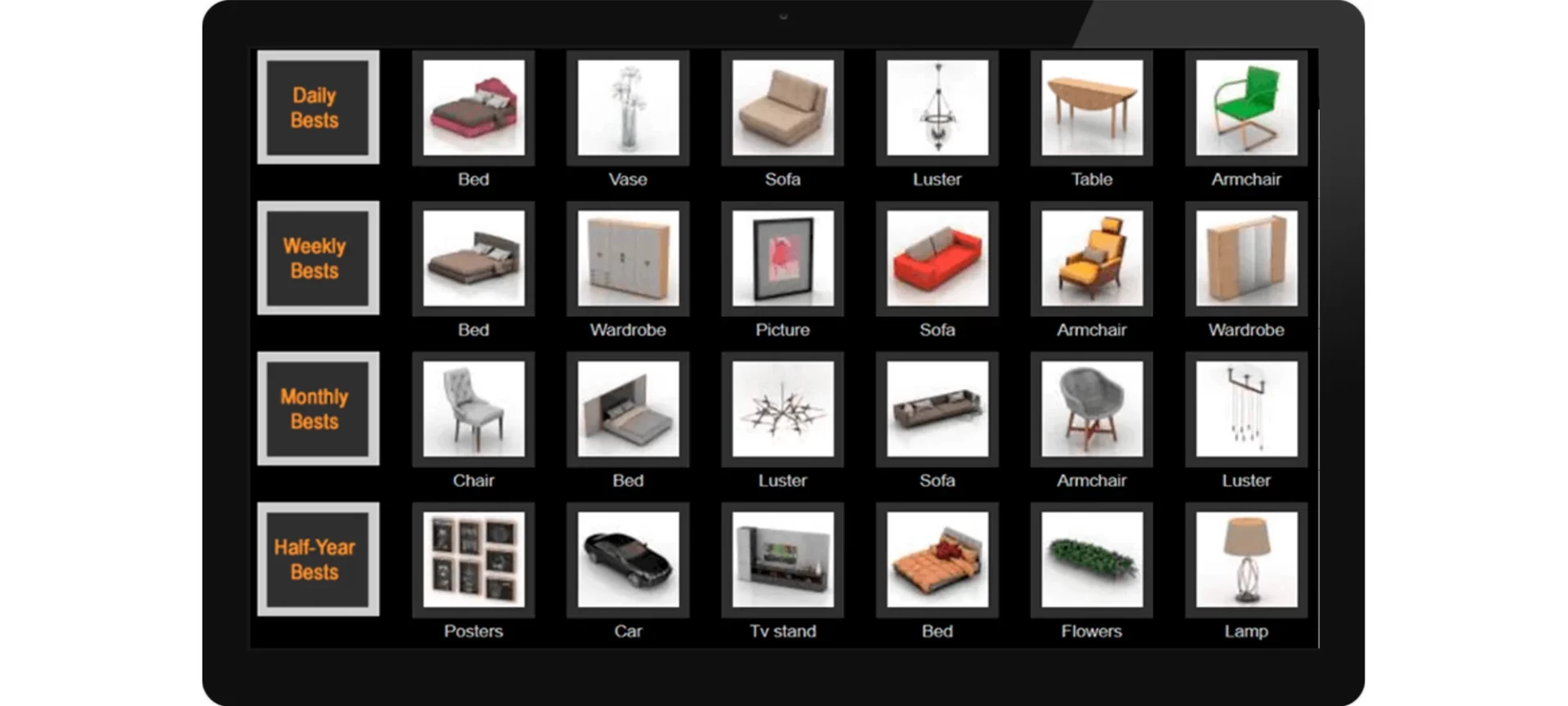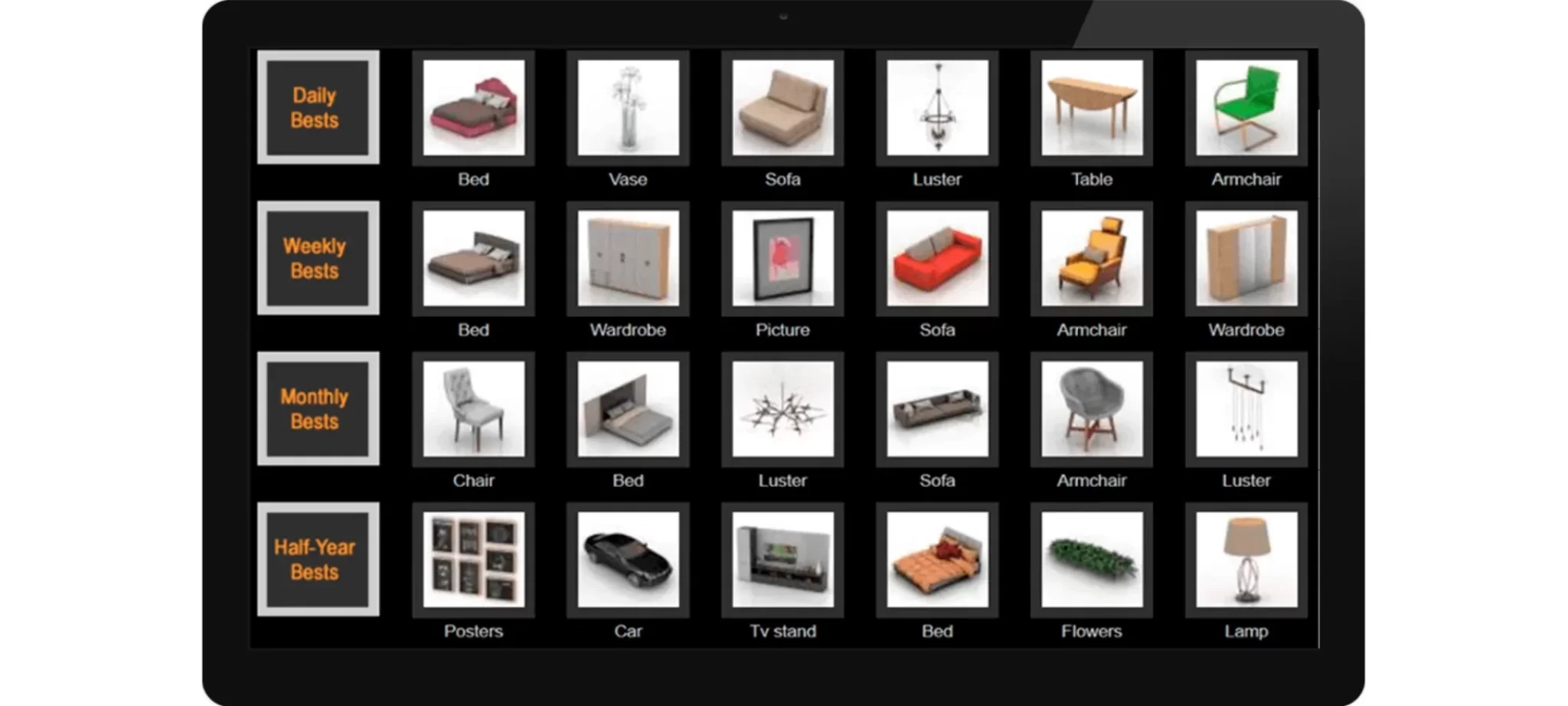 This website regularly uploads 3D models that are high quality and available in almost every category. There is a wide variety of 3D models to choose from so you are at liberty for creating interesting, unique, and innovative 3D models.
All downloads for 3D models are free. For you to choose your 3D model easily, the categories are divided into Daily Bests, Weekly Bests, Monthly Bests, Half-Yearly Bests, and Yearly Bests.
Oyonale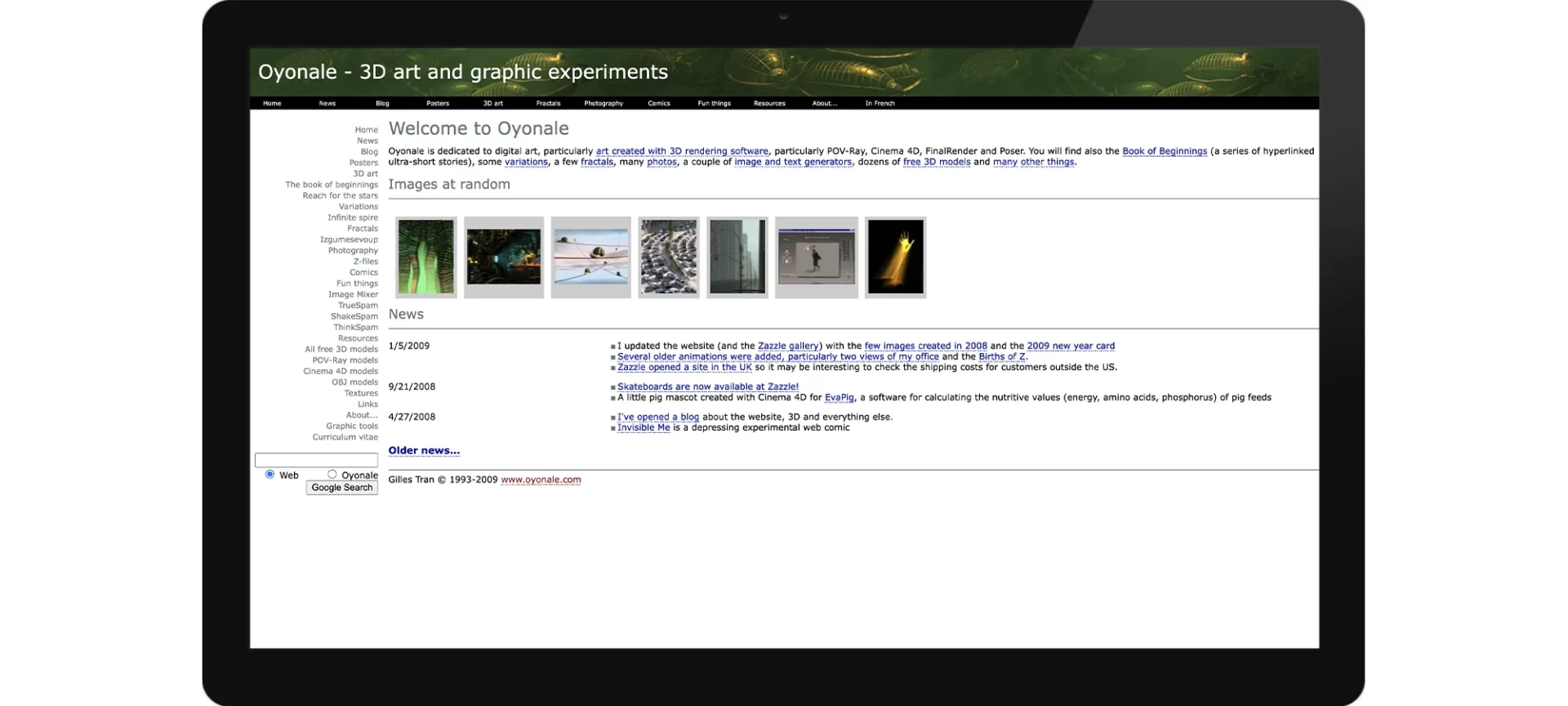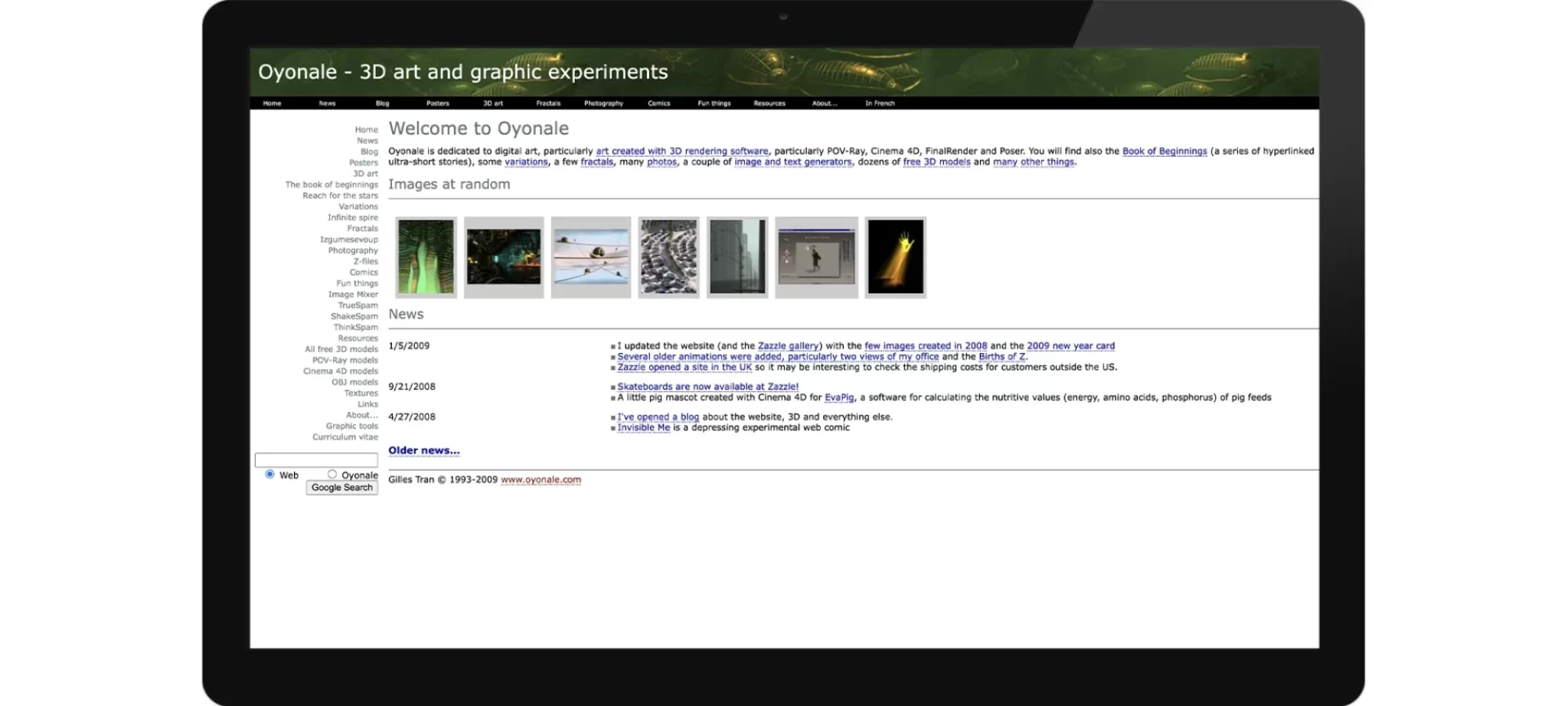 The 3D objects on this website are free to download for personal or commercial use. The models are available in Cinema 4D, POV-Ray, and/or Wavefront OBJ formats. You can find free 3D models in genres such as architecture, household, animals, furniture, landscape, plants, toys, vehicles, weapons, etc, and 3D techniques as well.
The blog interestingly includes many other categories for you to browse such as comics, fractals, posters, 3D art, photography, news, and resources. You will definitely have a good time surfing this website!
3D Warehouse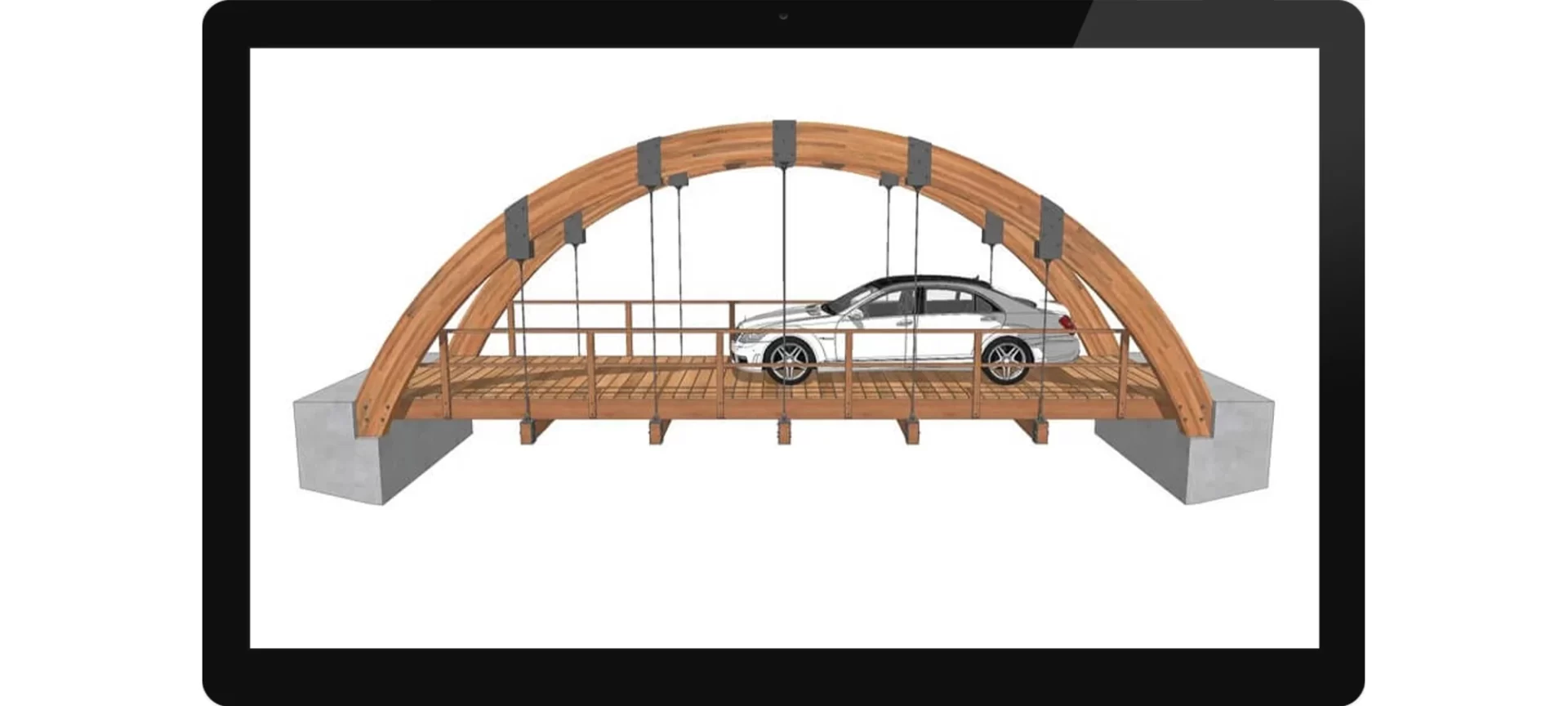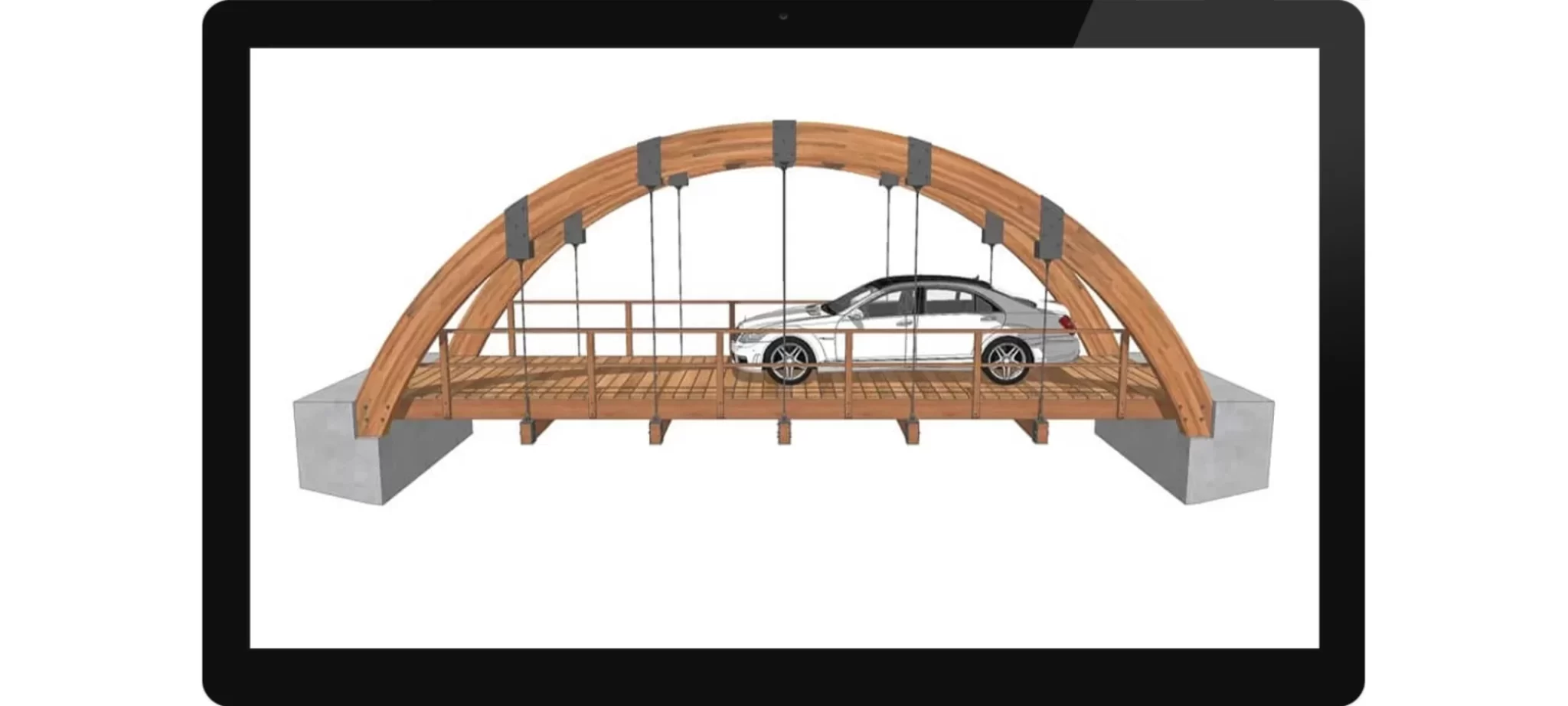 Here you can find free 3D models and templates as well. You can upload and share your creations and unlock many design applications. You would have to sign in with your Google account to have access to all of the features.
There is a wide array of categories such as interior design, film, stage and events, electronics, architecture, animals, food and beverage, interior products, recreation, transport, art, industrial etc.
Virtual Lands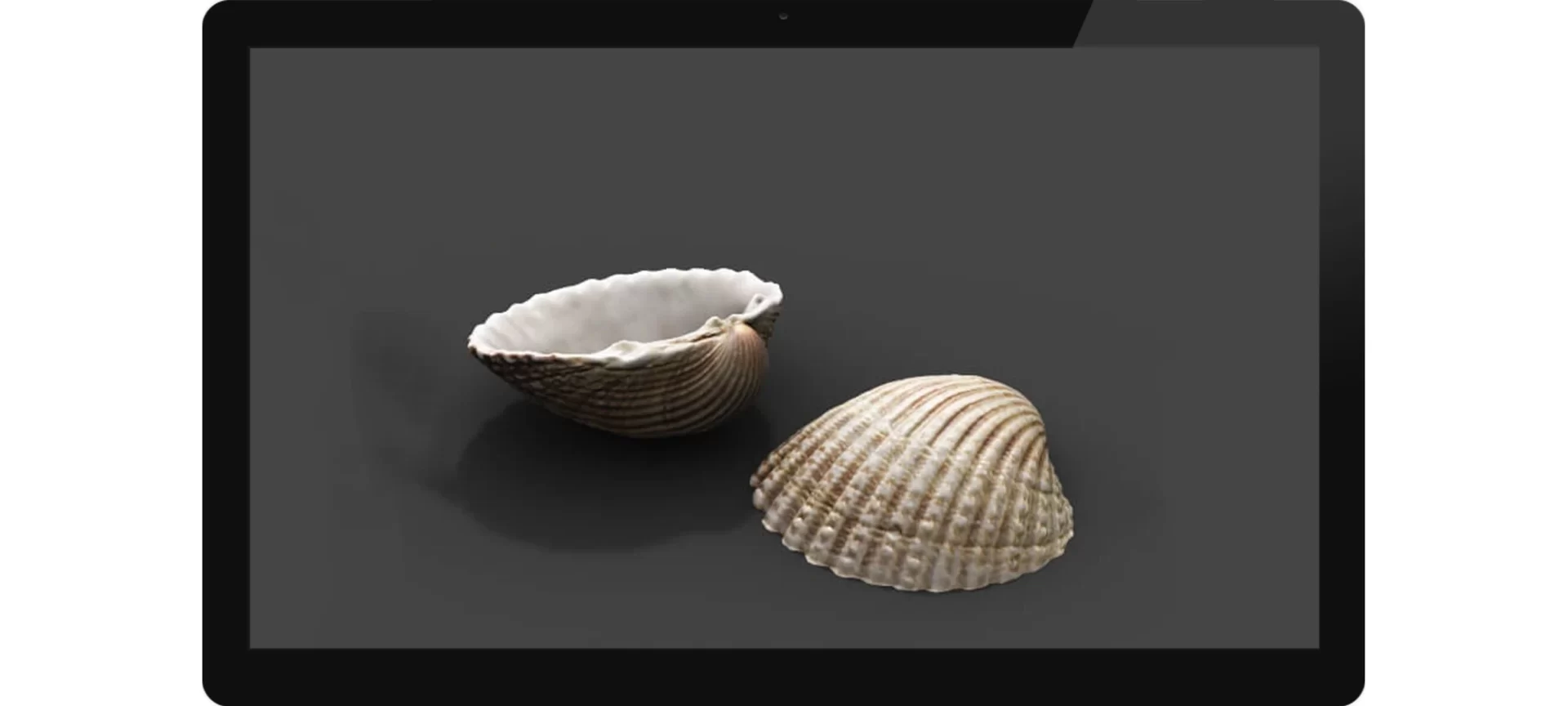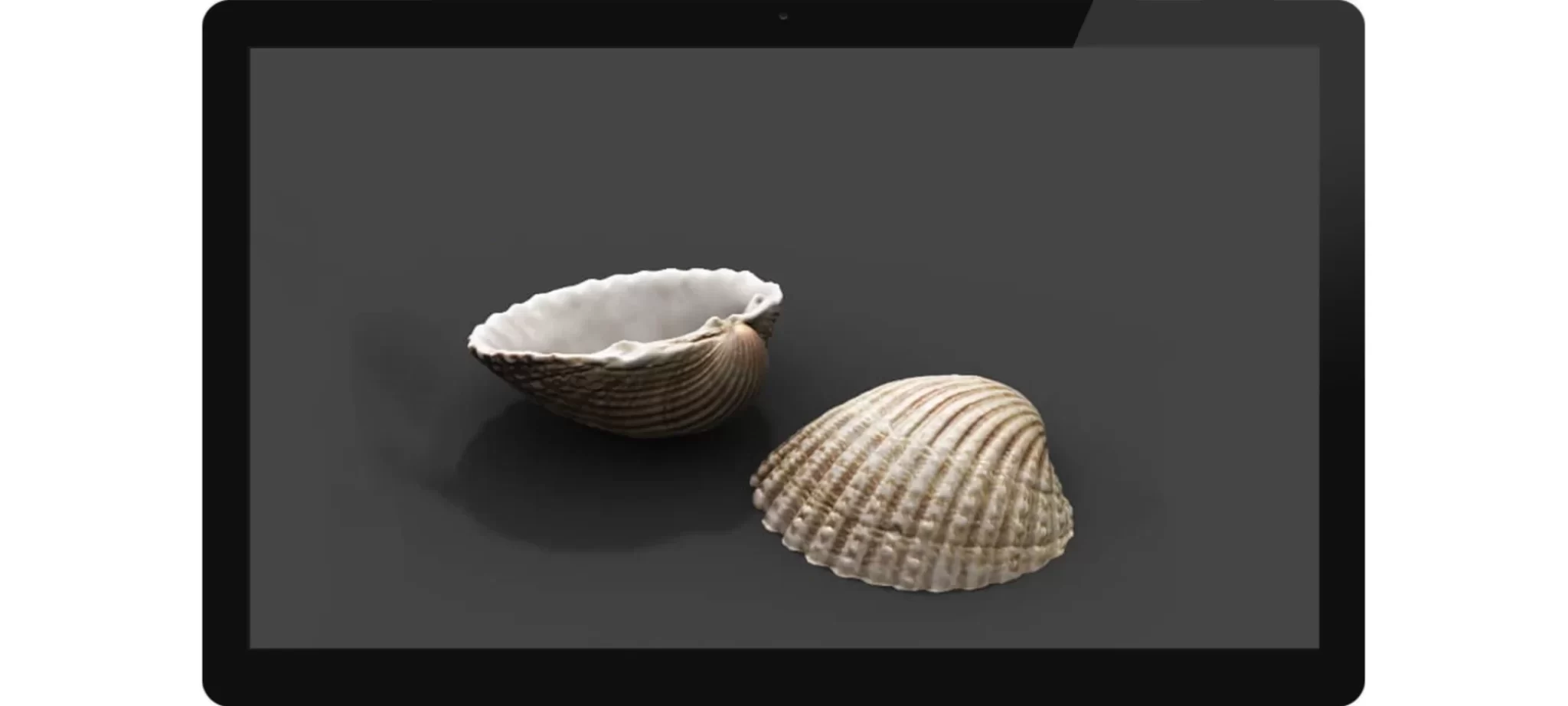 Virtual lands consist of a small collection of stunning 3D models for the purpose of animation works. You can also access fun and intriguing videos and other tutorials from this website.
The models are provided in many formats like .obj, .dae, .vob, .tiff, and you can browse the website's 3D gallery, 3D textures, 3D tutorials, 3D blogs, 3D models, and 3D links.
ShareCG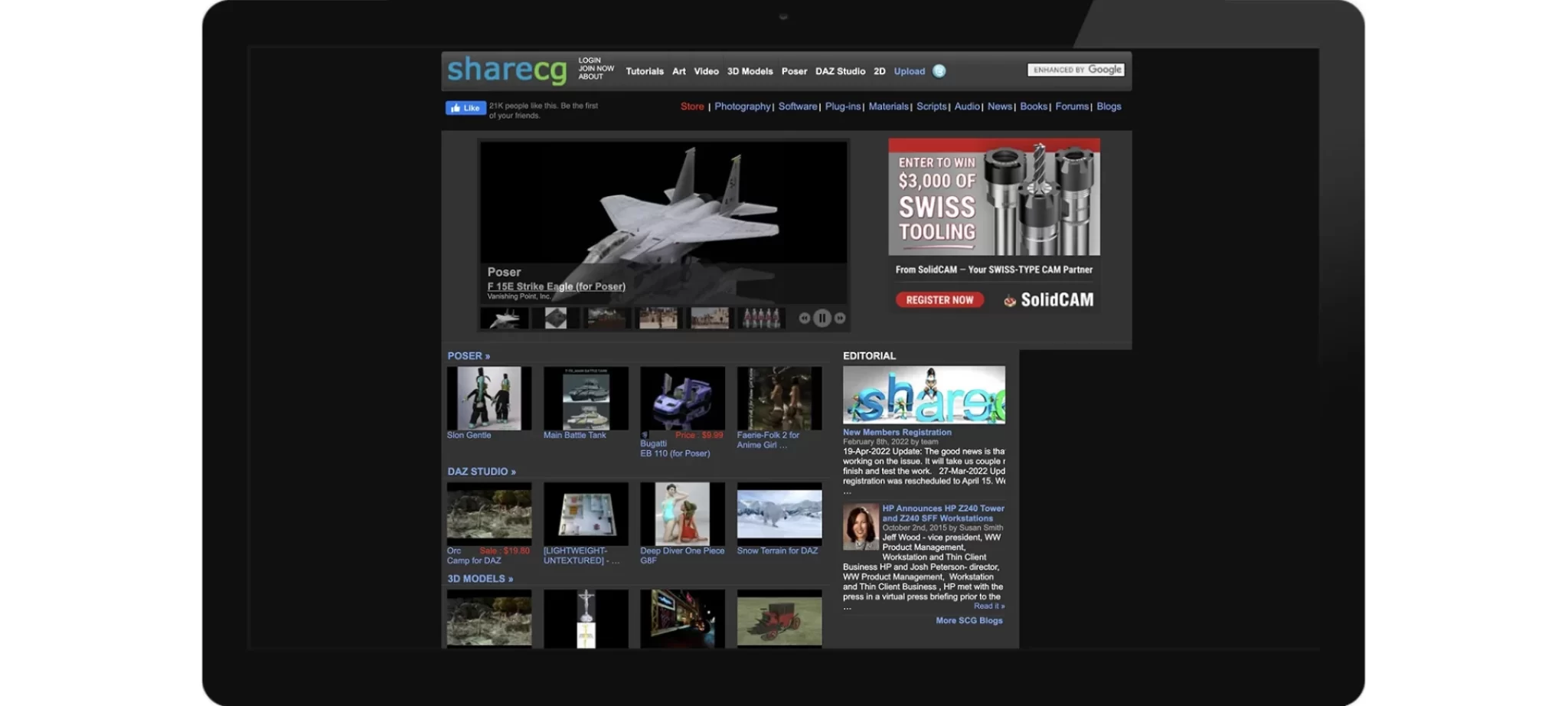 ShareCG is a free website where you can find numerous models and share files too. They are easily searchable by utilizing categories for the genre, usage and restrictions, file format, rating, sortable by date, and the number of views. You can check out art, tutorials, videos, and books too.
Entrepot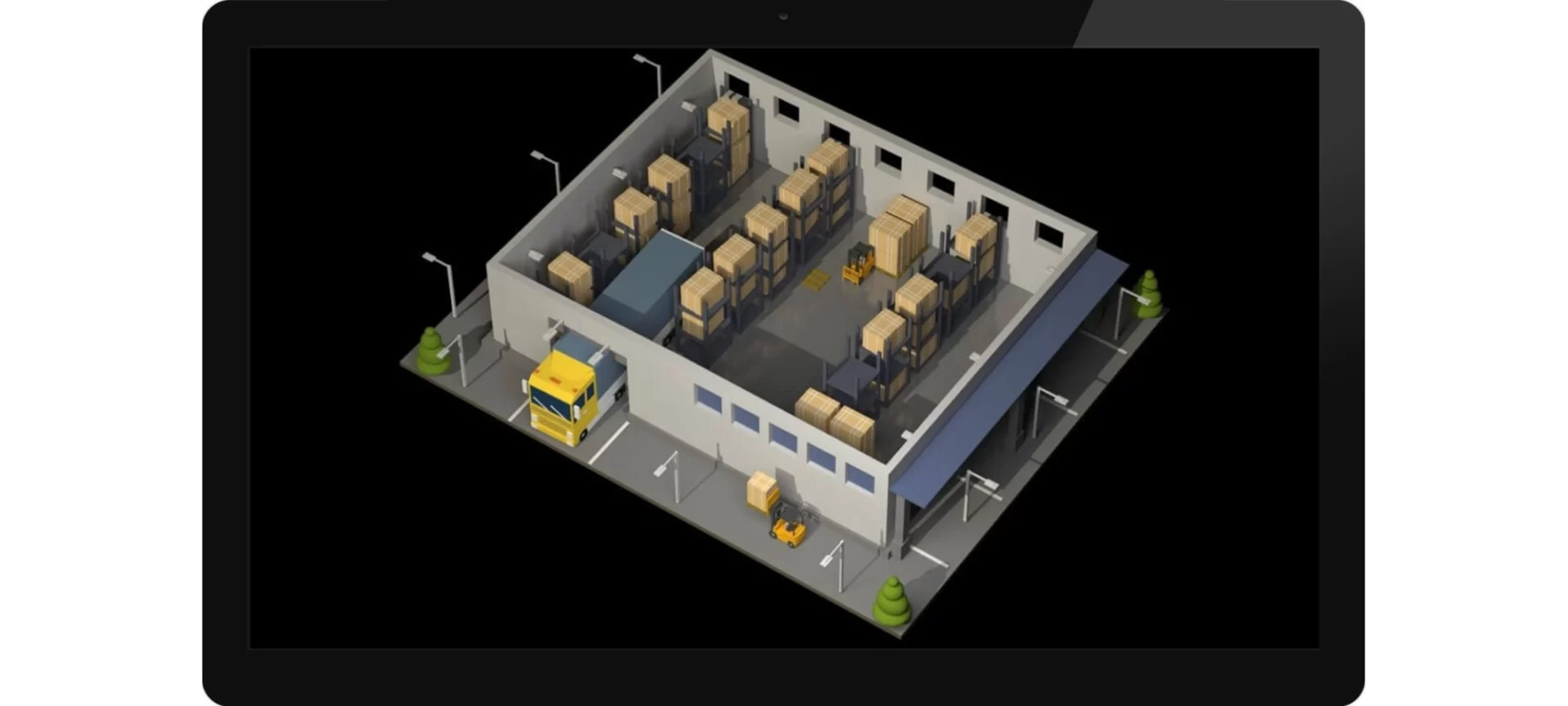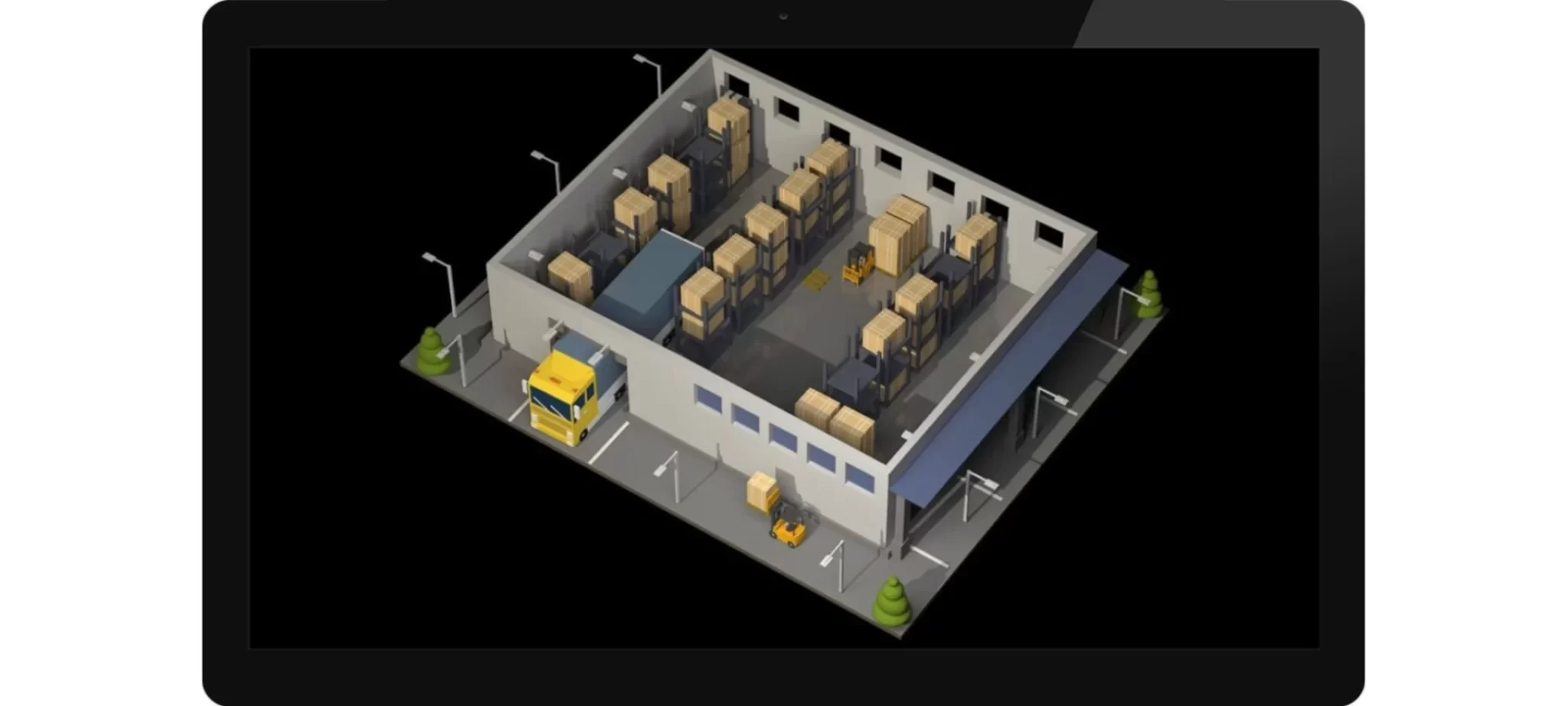 Entrepot 3D site displays some great models in 3DS and other formats as well. You will also find an introduction about 3D printing and how 3D printers work, so if you are a beginner you can browse for help.
However, registration is needed and you may have to supply your own textures for some of the models.
Geek at Play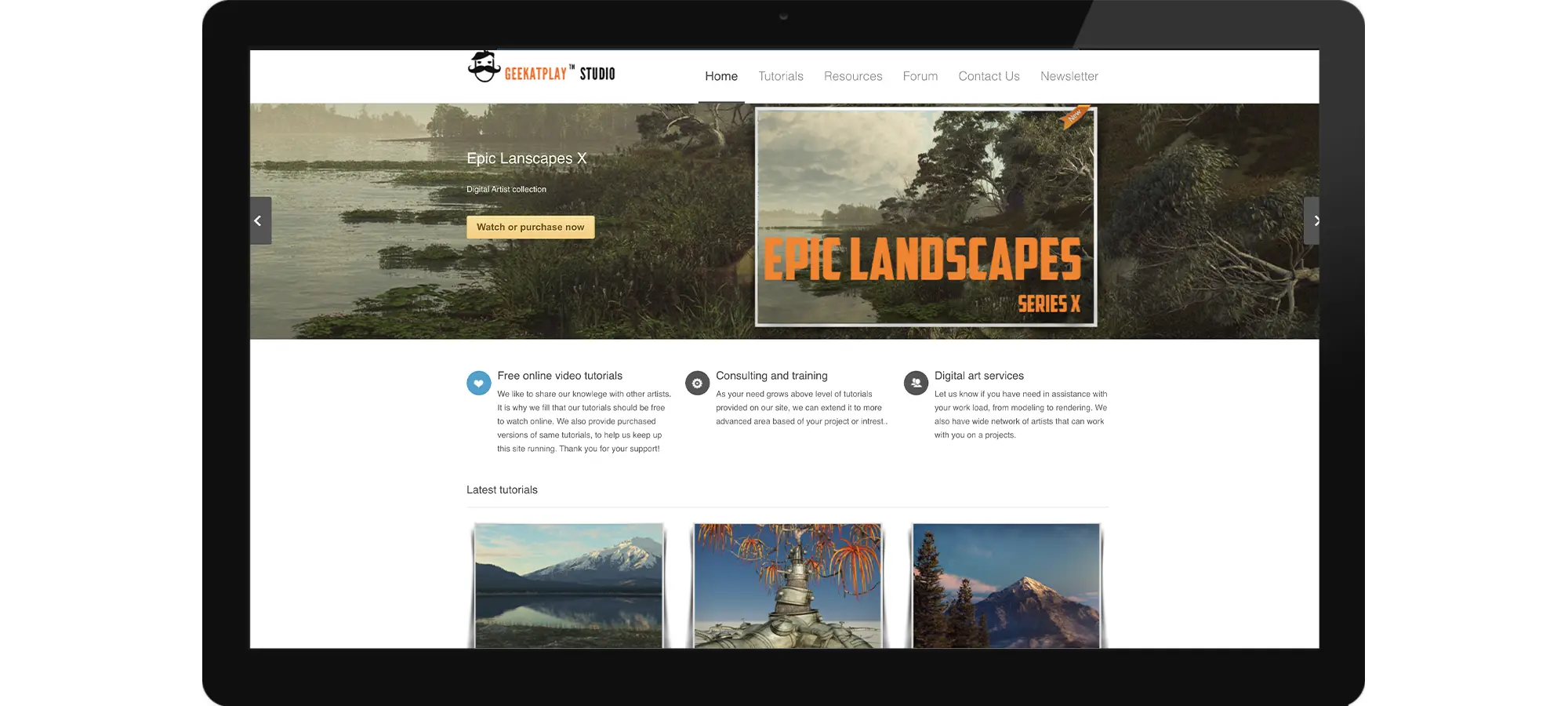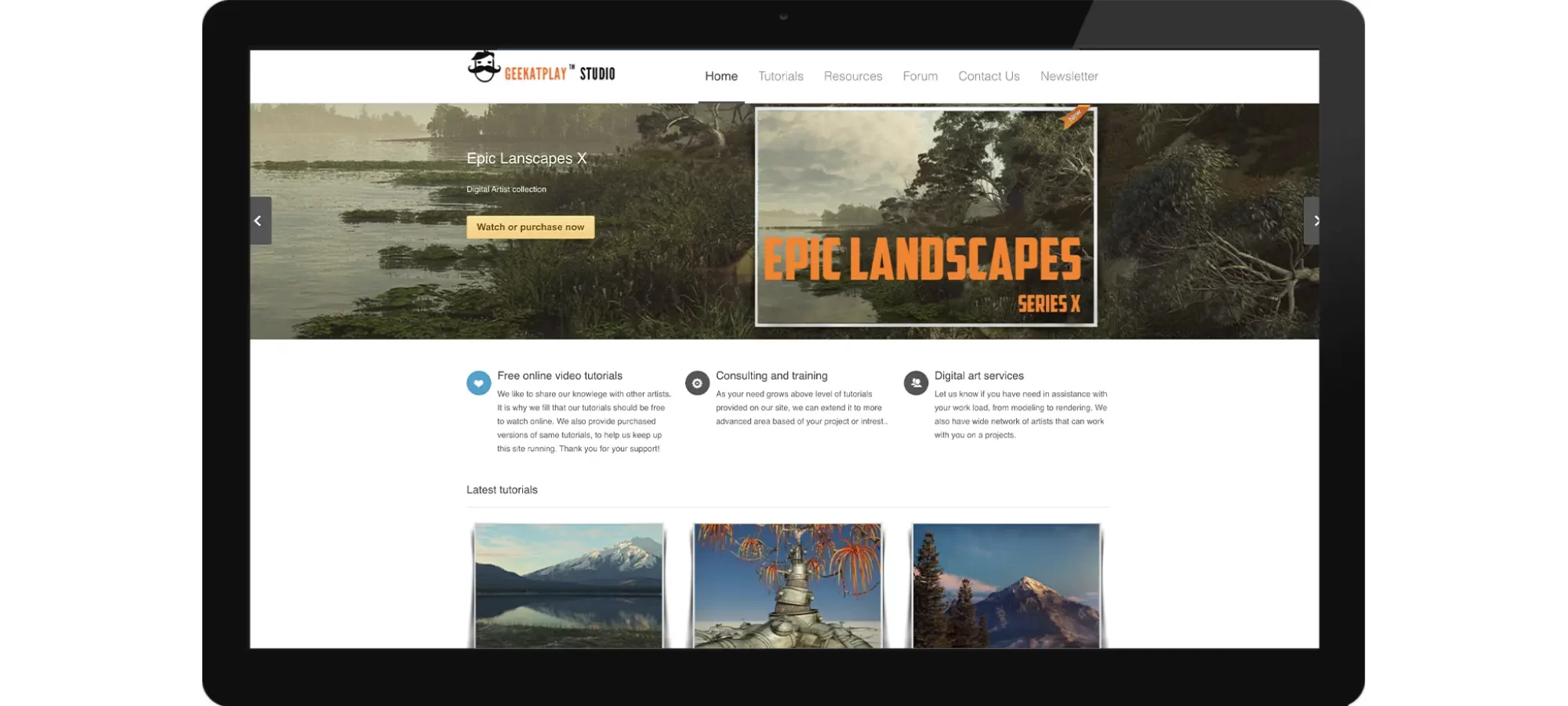 Here you will find a ton of awesome, free tutorials for Hexagon, Poser DAZstudio, Vue, and more. It always has a page or so for you to download models for free.
You can browse through digital art services and consulting and training services as well. You can also find customized t-shirts and fine art prints! This website is definitely a catch.
DD Freebies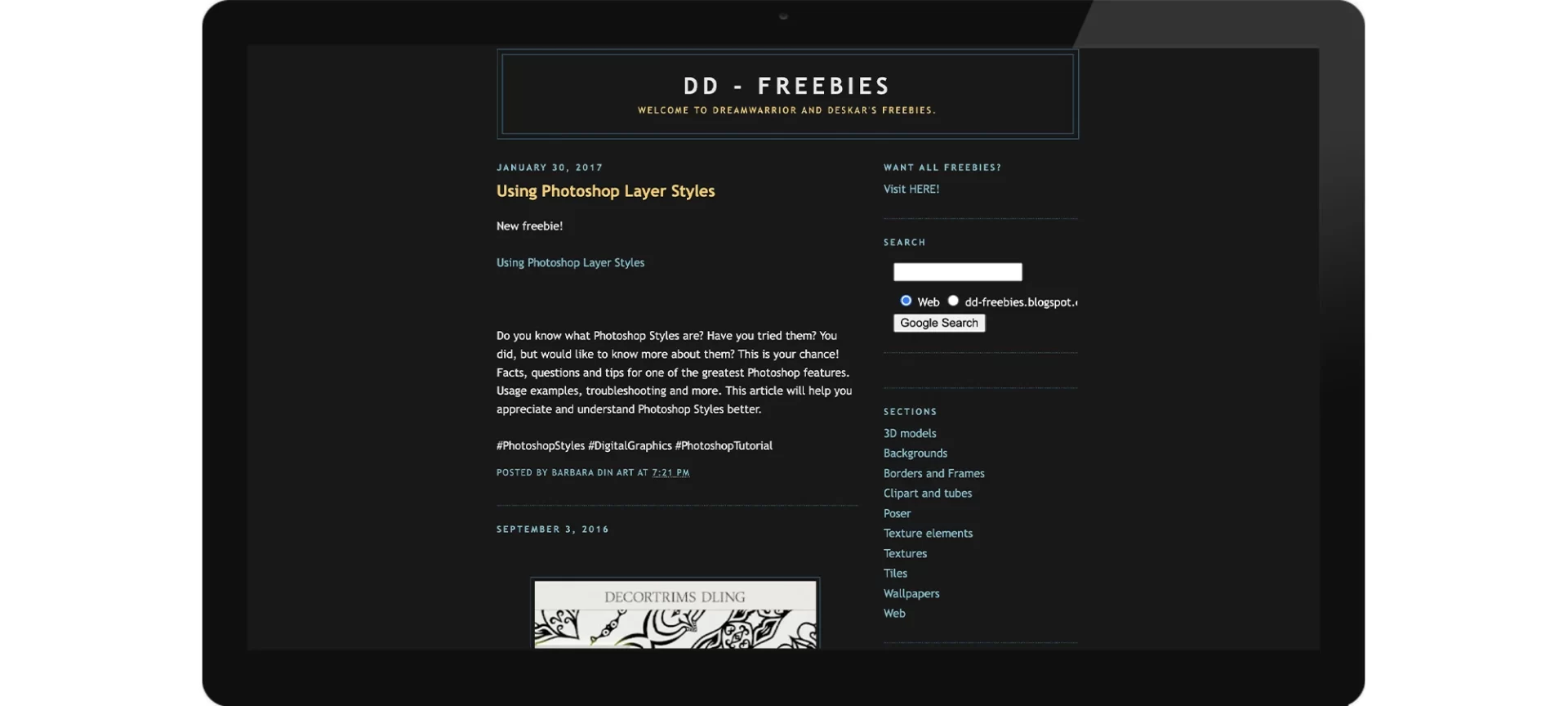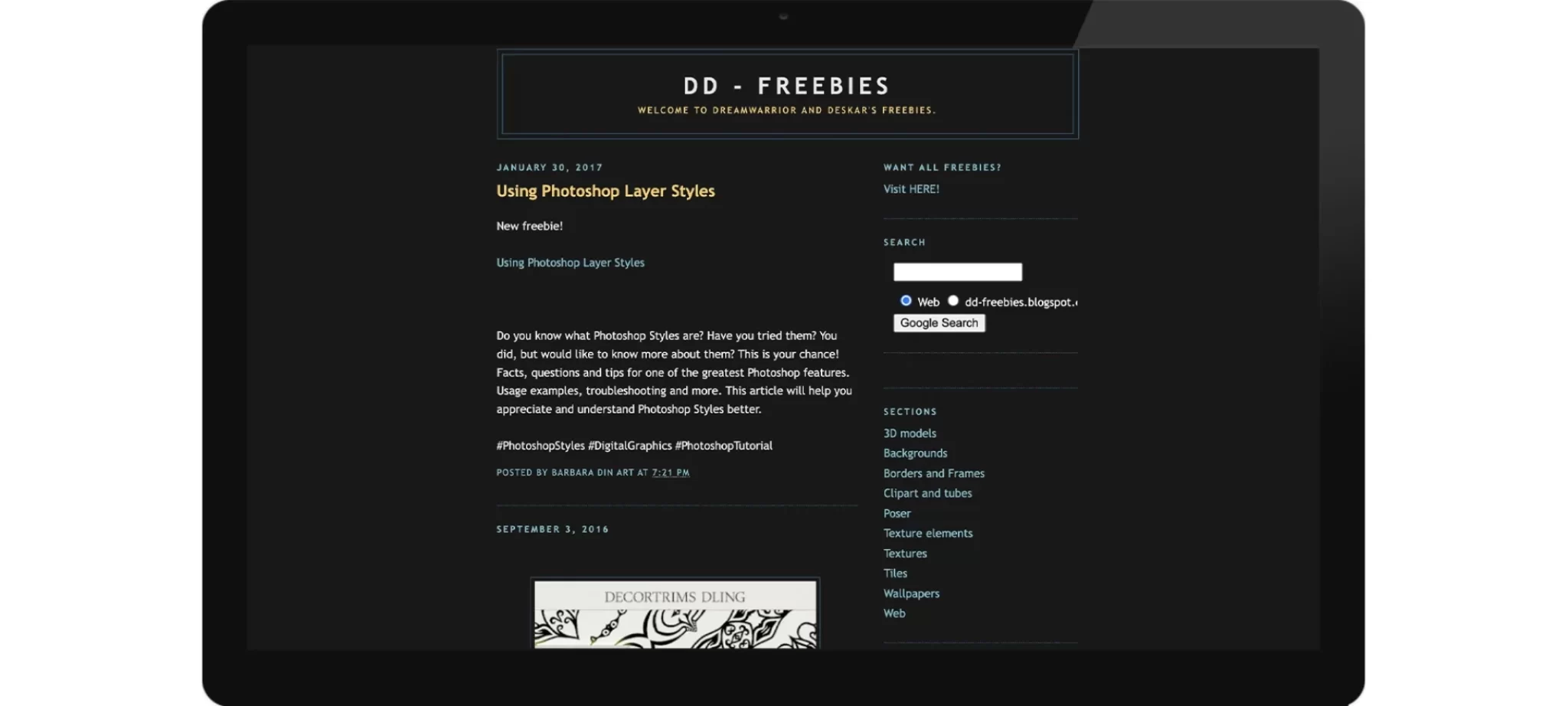 If you are searching for abstract and intricate forms of 3D models, this website is for you. DD Freebies is a blog that contains sections for you to browse such as backgrounds, 3D models, Poser, borders and frames, clipart and tubes, textures, tiles, wallpapers, and more. There is so much to look at on this website, so do not miss it.
Renderosity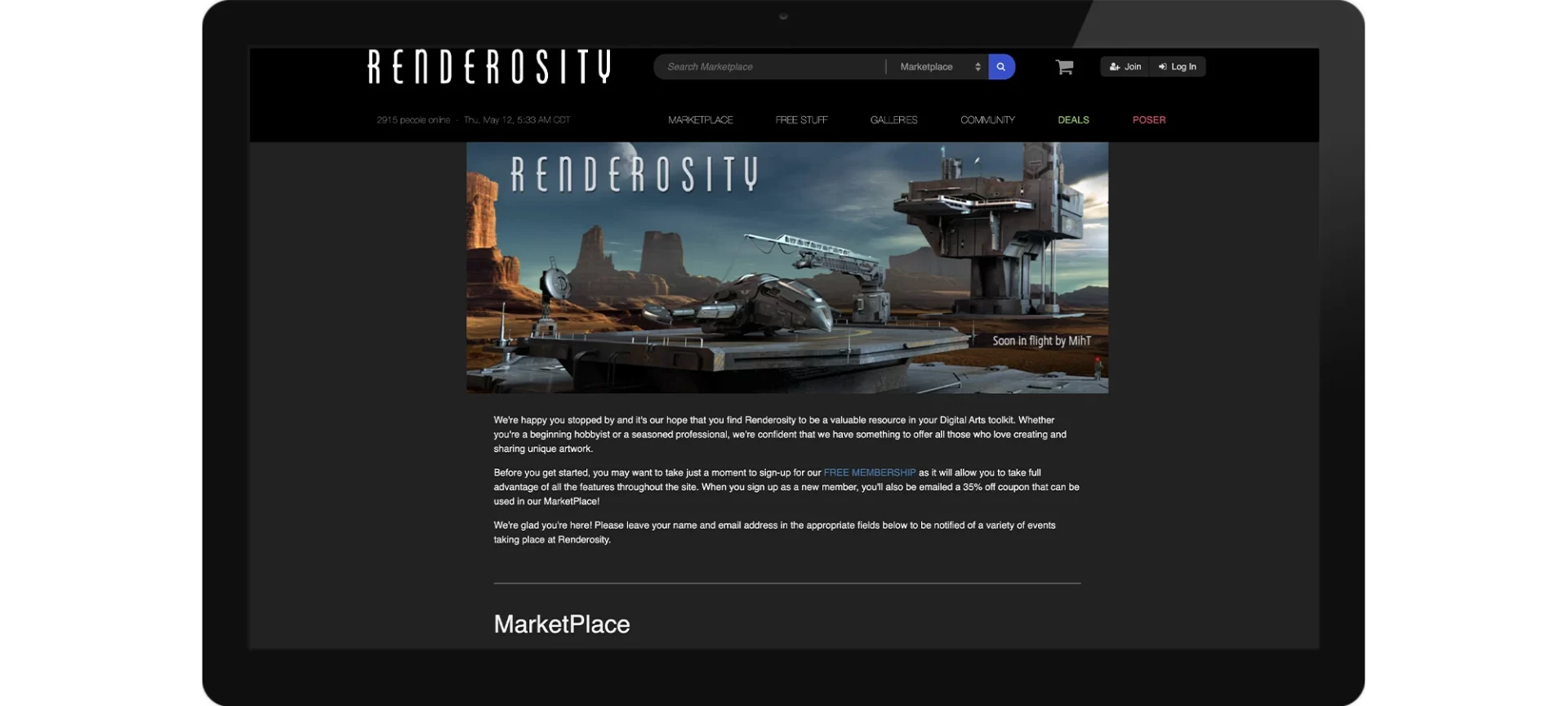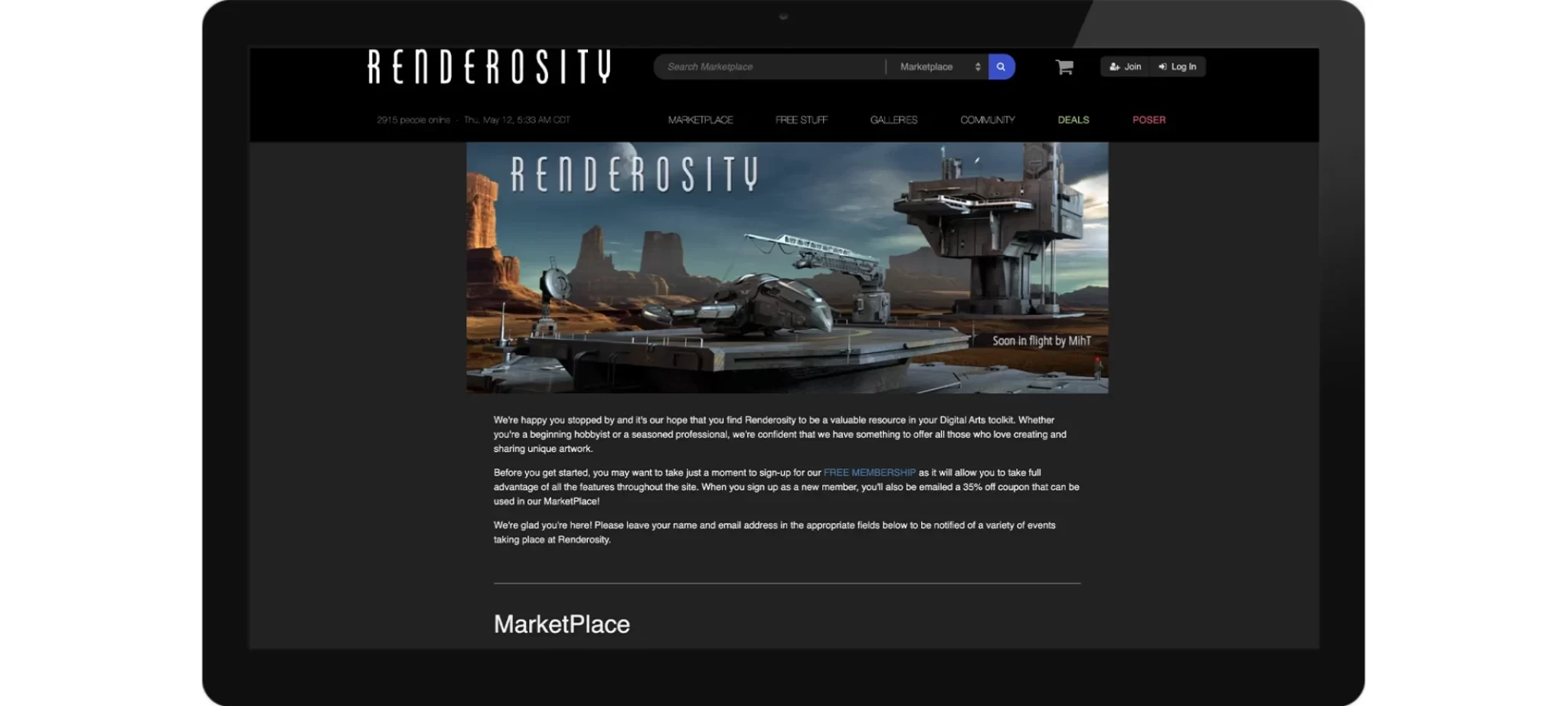 Renderosity consists of countless 3D models that you can download for free in many file formats. The overall quality might be a bit low, but some are high quality as well.
The website also displays sections like a marketplace, galleries, and a community for you to share your work and look at others' work as well.
To download the models select the "Free Stuff" button in the top navigation area, and click on "Search Free Stuff" in the dropdown.
3Dvia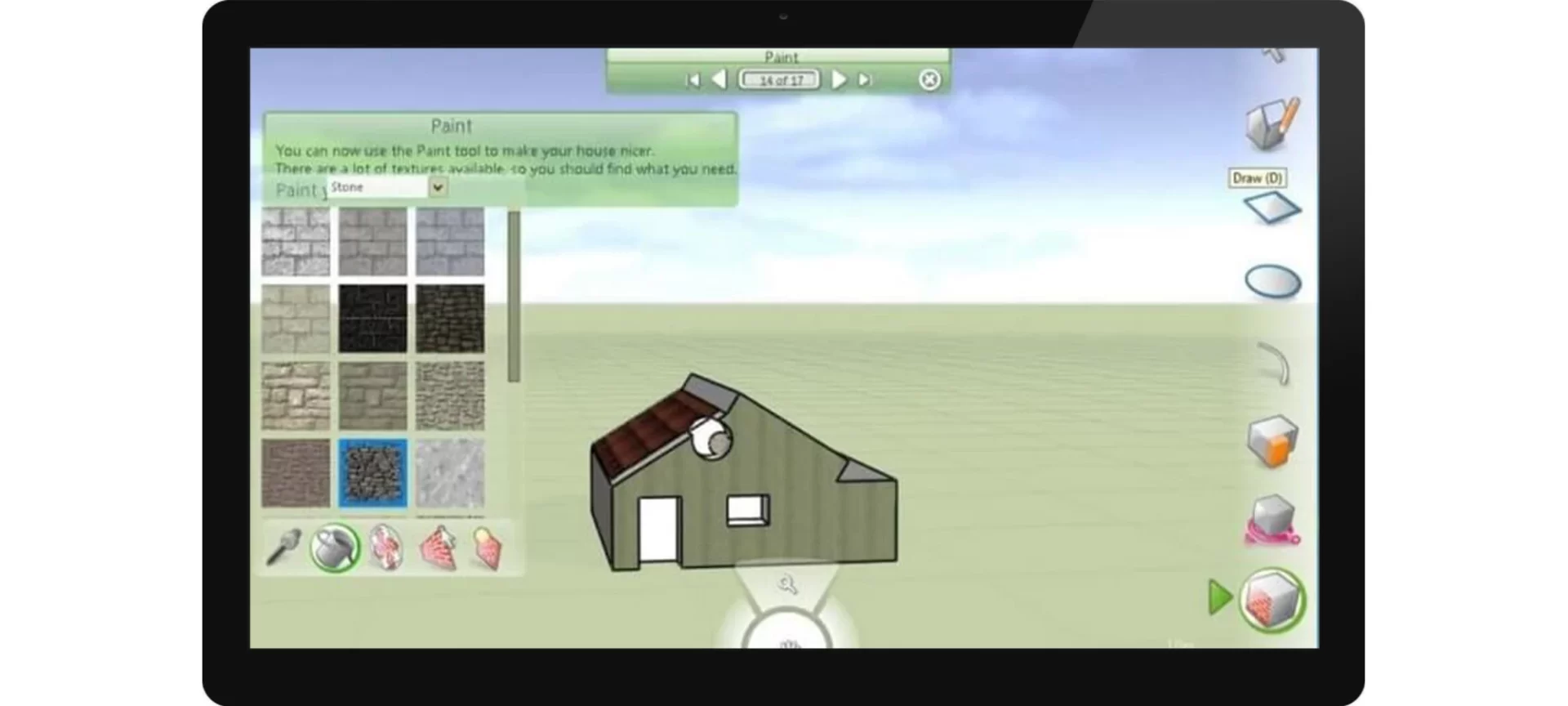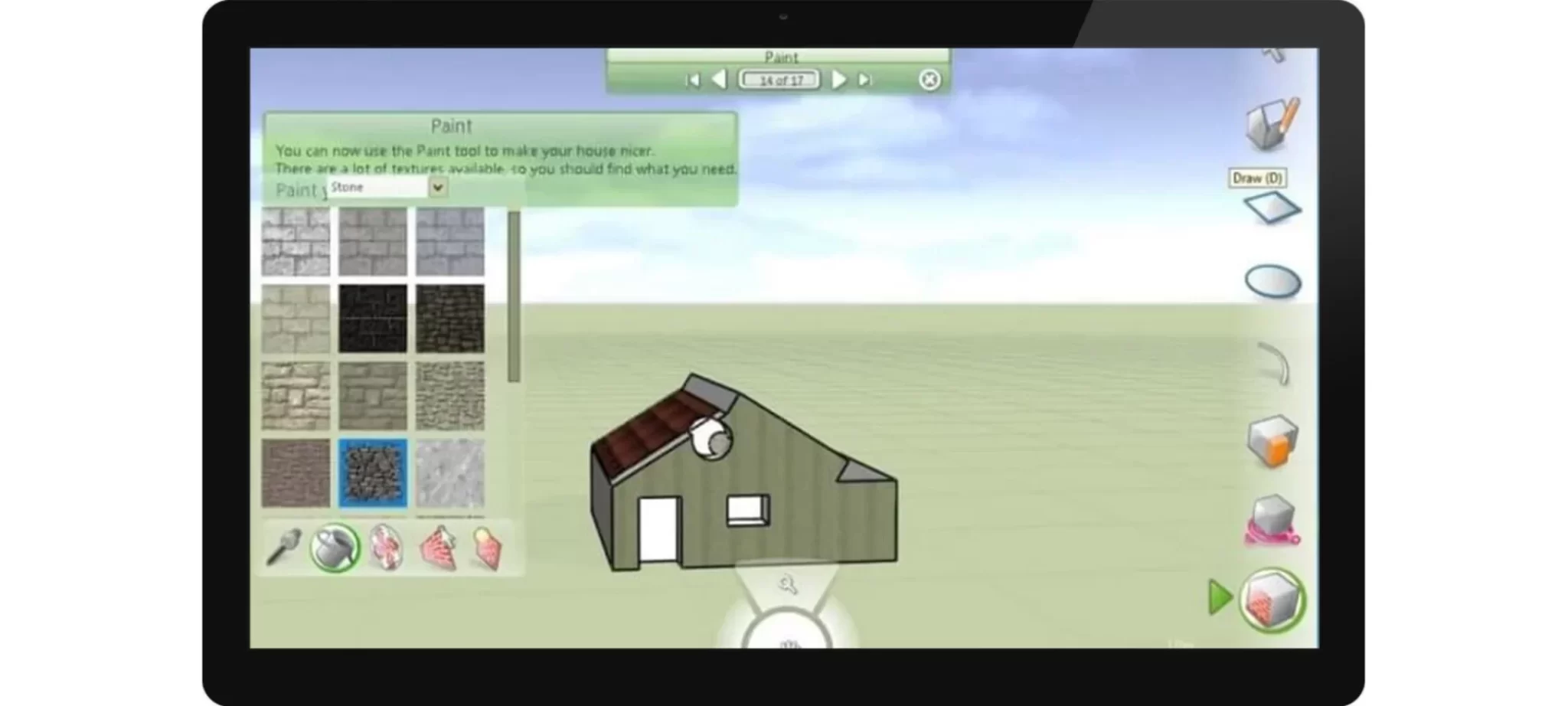 With 3DVIA you can upload, find, and make your own 3D models online and share it with the website's community. There are training programs as well and a marketplace for consumers and buyers to flourish their business in any way they want.
Industries available on this website include construction, home and lifestyle, business services, aerospace and defense, life sciences and healthcare, marine and offshore, transportation and ability, and numerous more options!
GrabCAD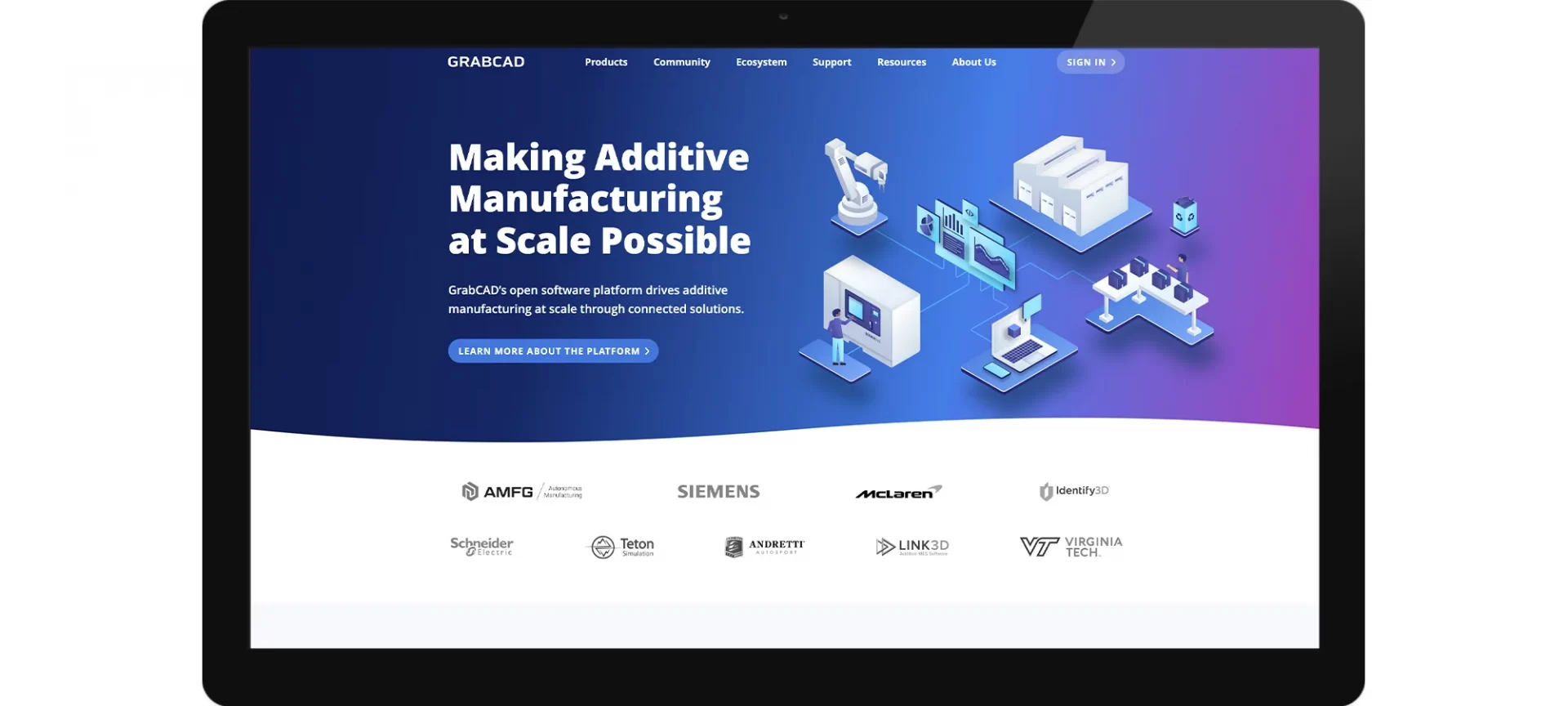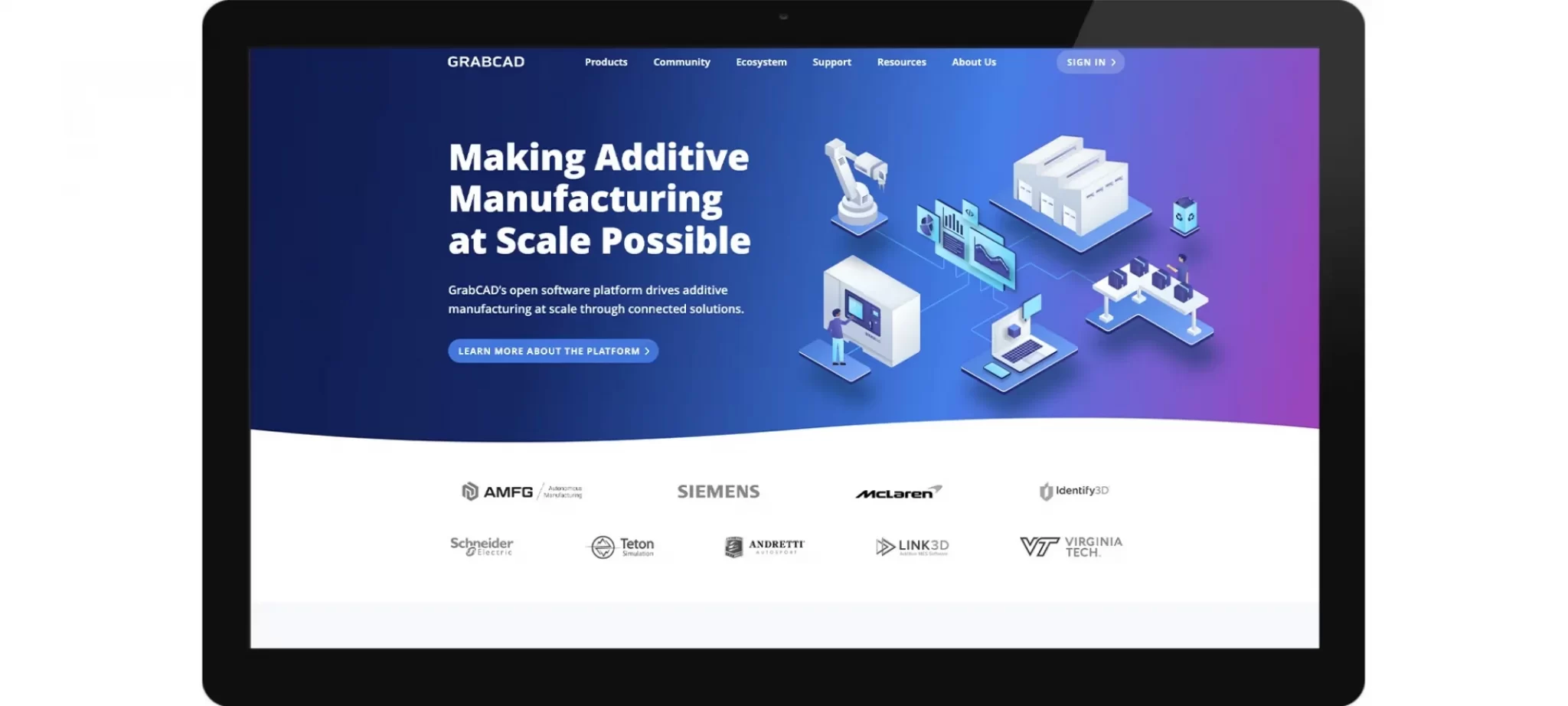 GrabCAD Community Library hosts 2.8+ million designs and models including CADs, and has one of the largest communities of engineers, students, and designers. On the website, there is an option for 'Challenges', where you can complete a challenge to enhance your creativity and win prizes.
You can enjoy various groups like robotics, mechanical engineering, rendering, cars, and automotive designs, and look for job opportunities as well. This website is truly one of a kind!
CGTrader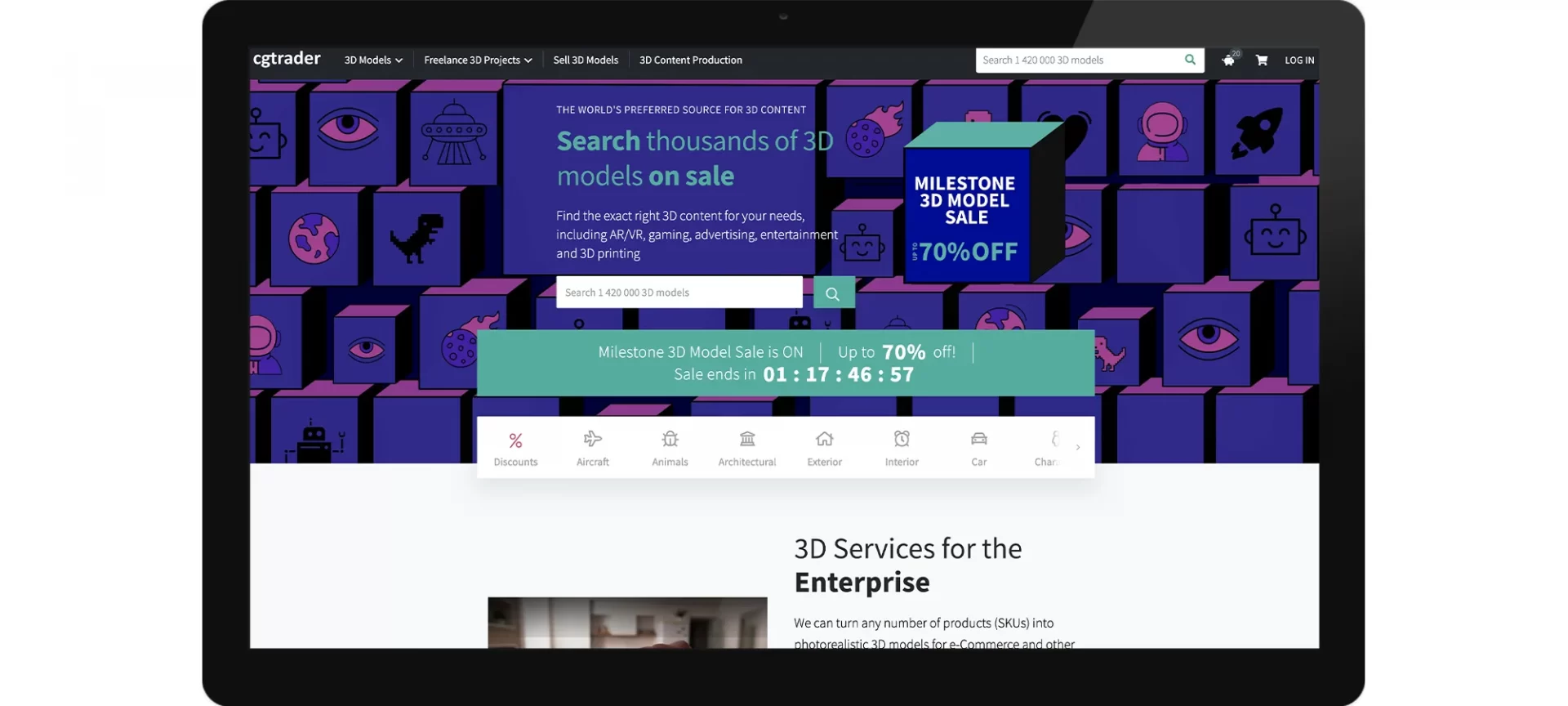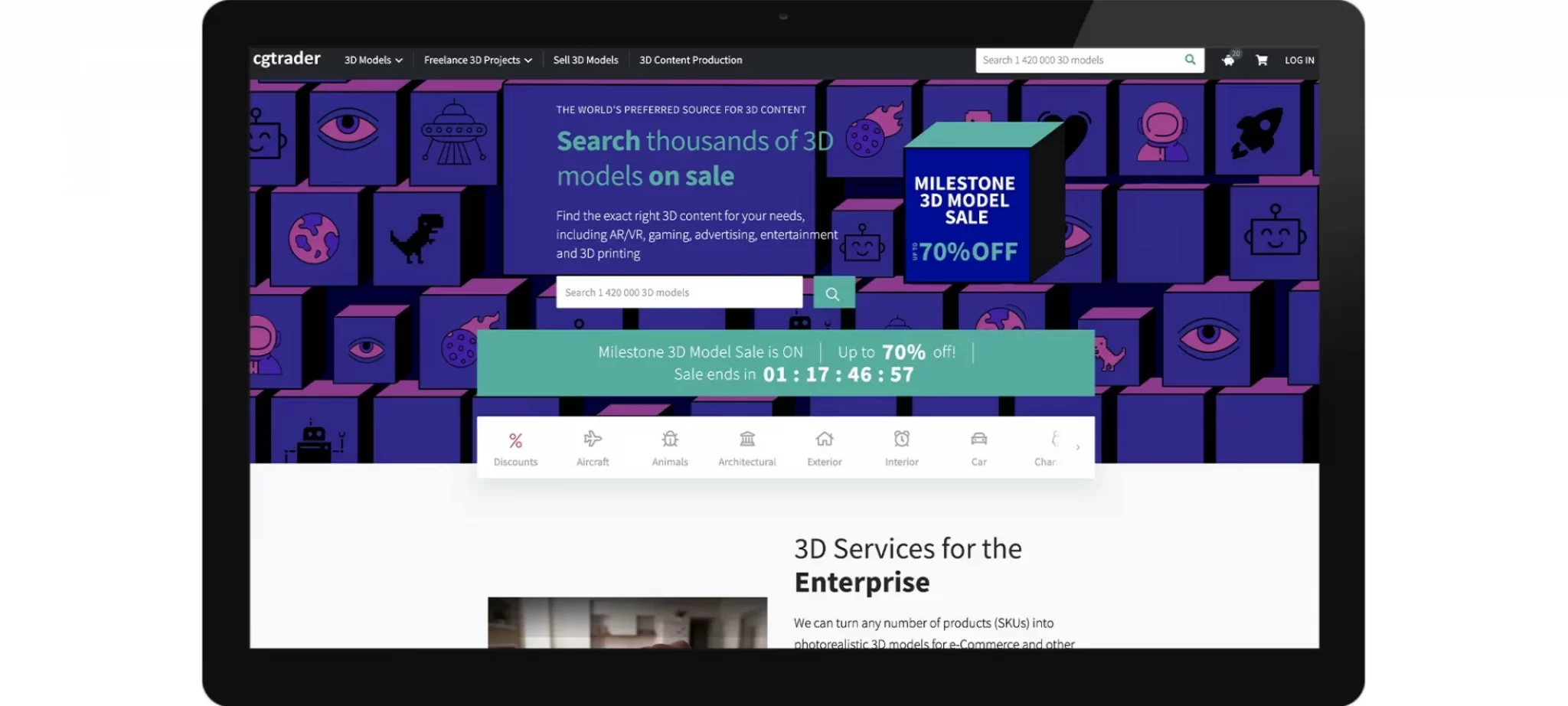 CGTrader is another website with more than two million 3D models, which you can download in numerous file formats like C4D, MAX, 3DS, OBJ, AND FBX for free.
You can browse through professional 3D models for almost any 3D design projects like 3D architecture, augmented reality, animation, virtual reality, exterior, interior, animals, cars, furniture, space, military, industrial, plants, and also CG textures and scanned models.
There are countless categories for you to check out and you can also start your own freelance project through this site.
Clara.io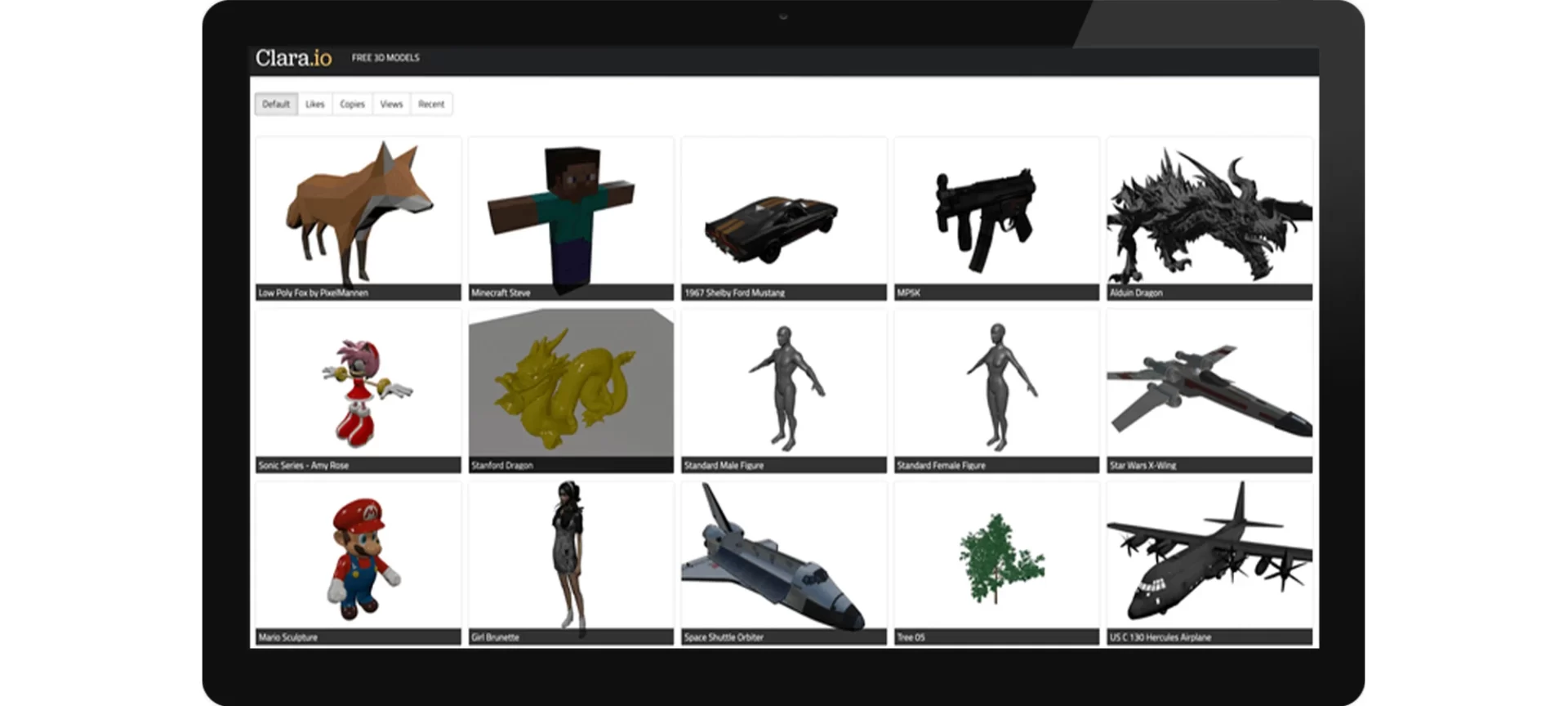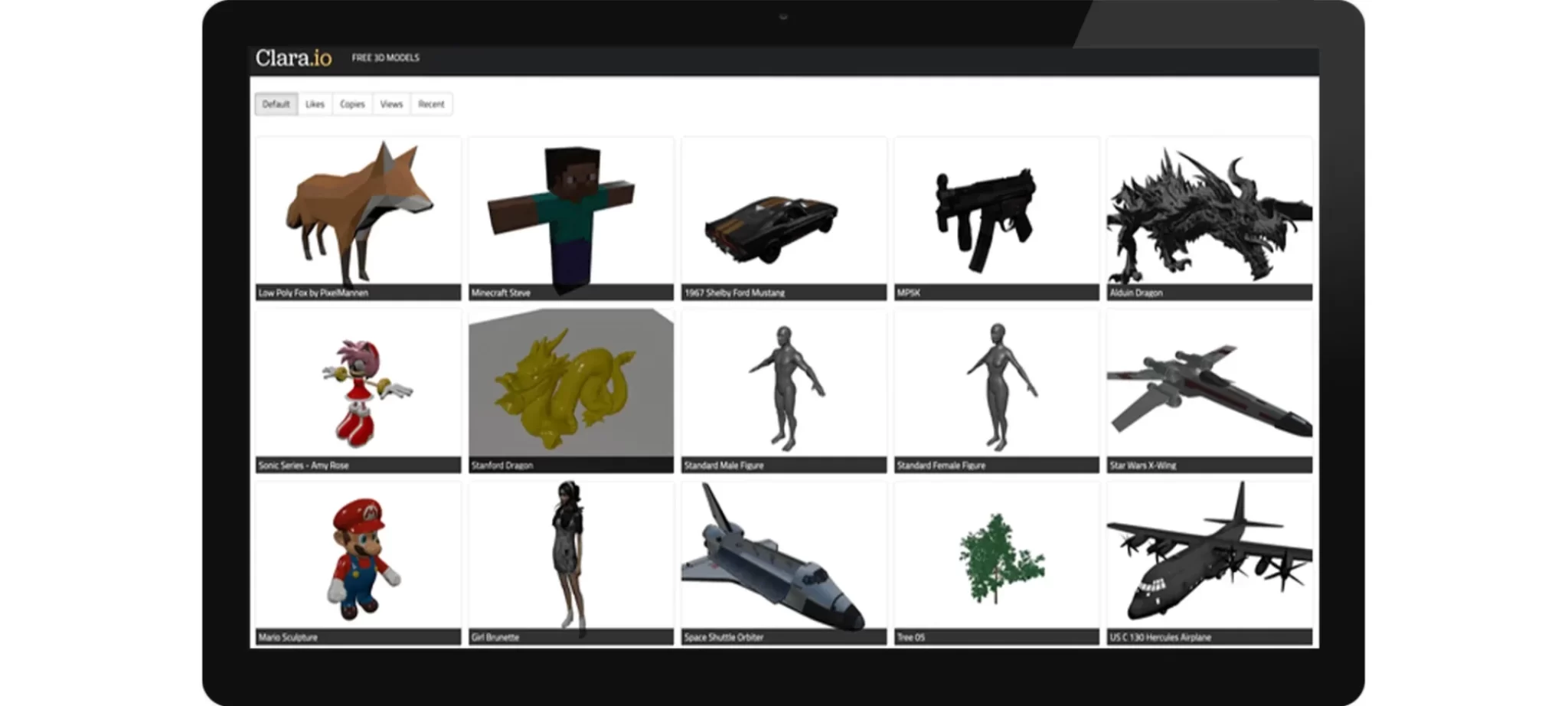 Clara.io has over 100k of free 3D models in various formats available, like OBJ, Three.JS, Babylon.KS, and STL, and more which can be used for working in various design applications.
There are so many interesting categories to browse such as anime, combat, vehicle, science fiction, people, and many more. You can also access video tutorials and share your creations.
3Dsky
This website has more than 81k free models in many categories like decoration, lighting, furniture, plants, child room, kitchen, bathroom, and more. You can choose from classic, modern, and ethnic styles, and render them in Vray, MentalRay, and Corona.
A wide array of materials can also be chosen like wood, concrete, paper, gypsum, leather, stone, liquid, brick, fur, glass, rattan, metal, organics, plastic, and countless more. You are also given an exceptionally huge variety of colors and textures. Imagine all the possibilities!
Thingiverse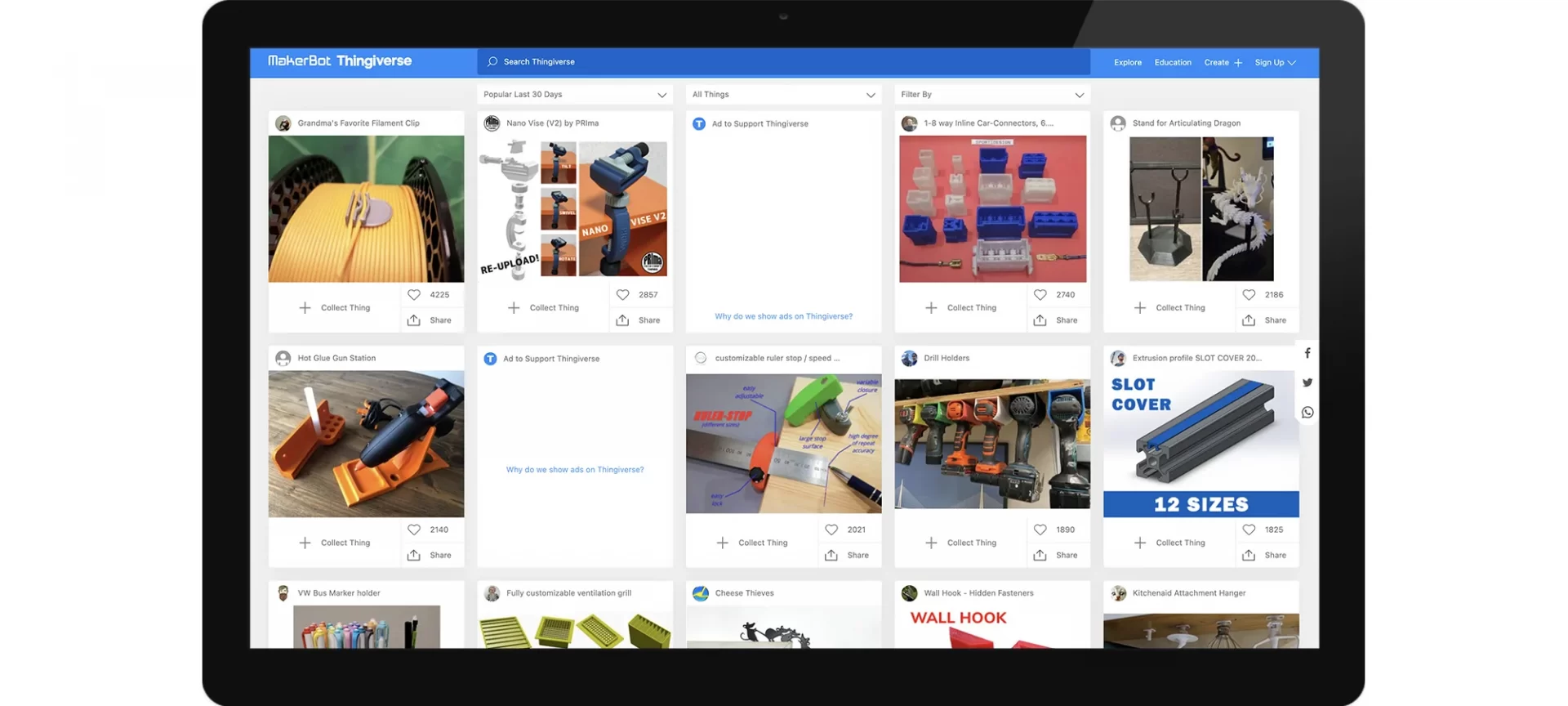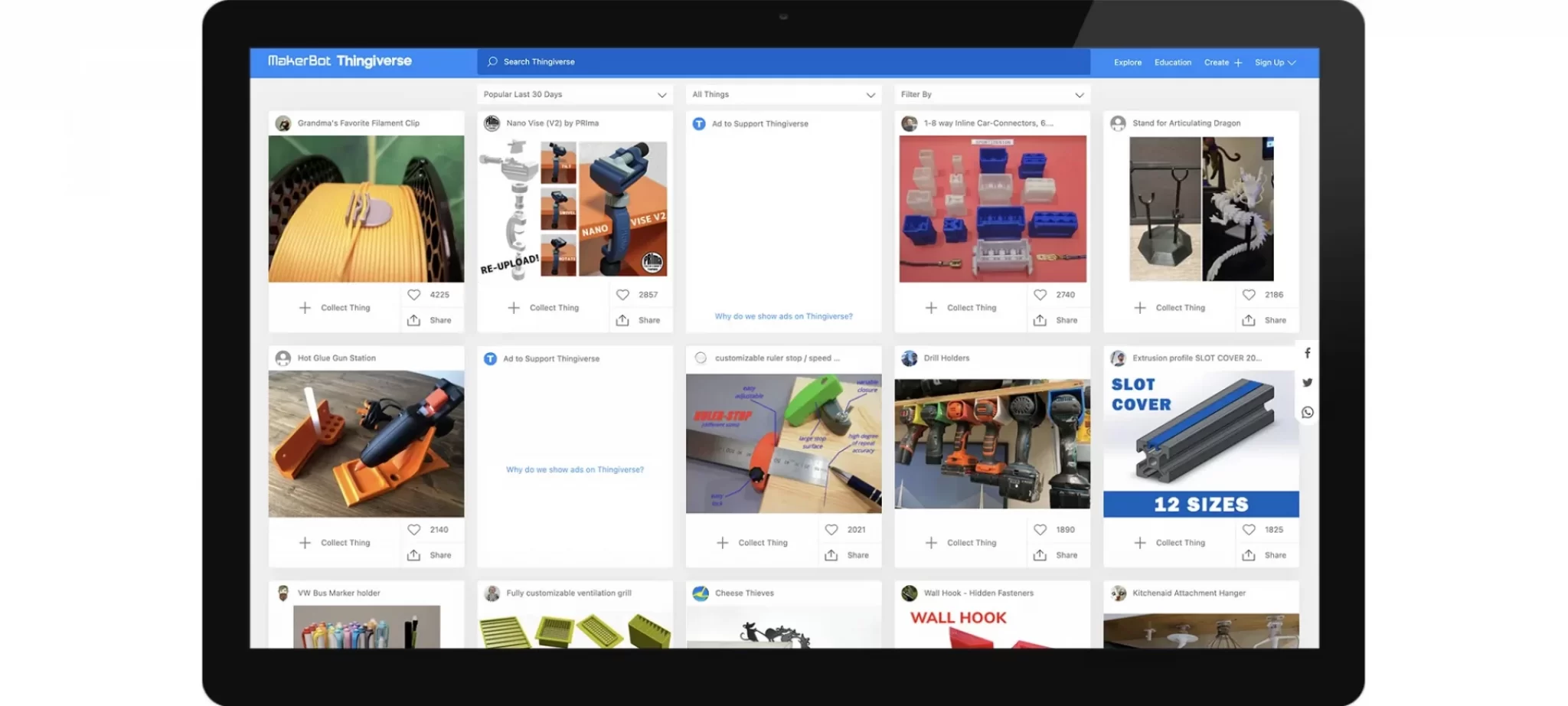 Thingiverse hosts more than 50,000 3D models in various categories. There are customizable models available as well as remixes and random models.
You can check out many excellent categories like gadgets, fashion, tools, toys and games, art, and more. You can also find many topics and tutorials for STEM and other educational projects.
Myminifactory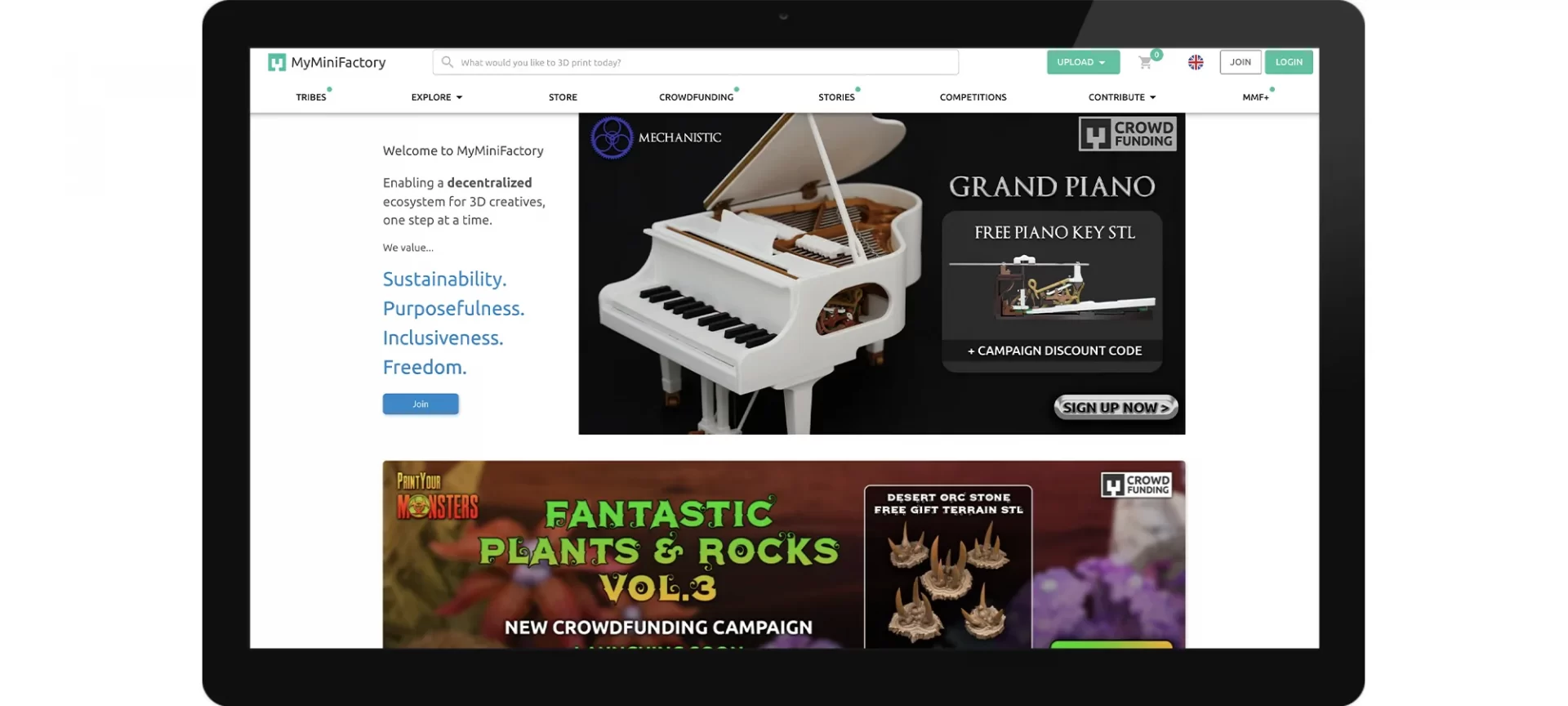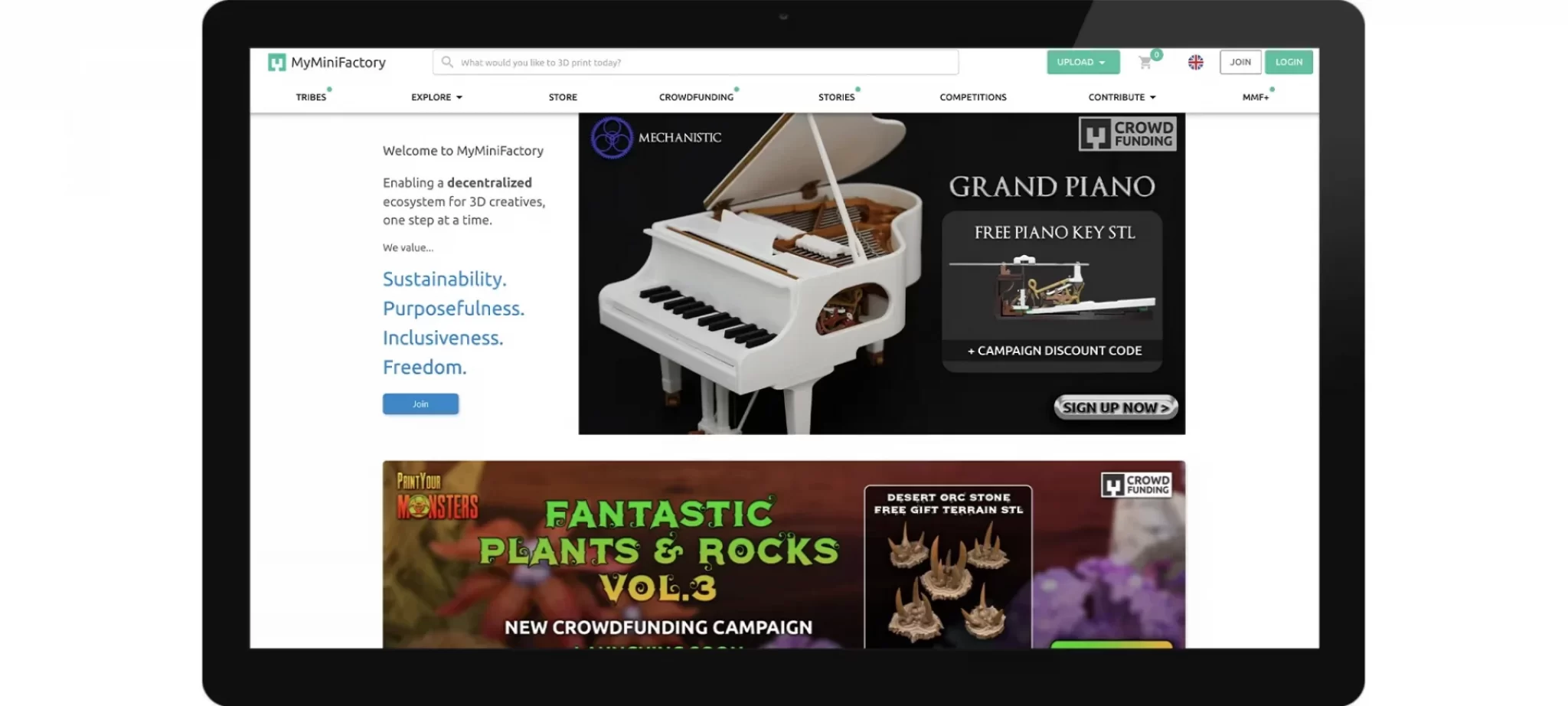 MyMiniFactory is a curated website that showcases 45k+ free 3D models. You will be able to find and download fully tested objects, which are uploaded by its global community.
You can also participate in 3D Design and Print Competitions where you can challenge your creativity and win prizes, and also contribute to the website by opening your own shop, uploading scanned objects, sharing your ideas, helping curate pictures, and partnering with a museum. So much great stuff to do over here!
Autodesk Online Gallery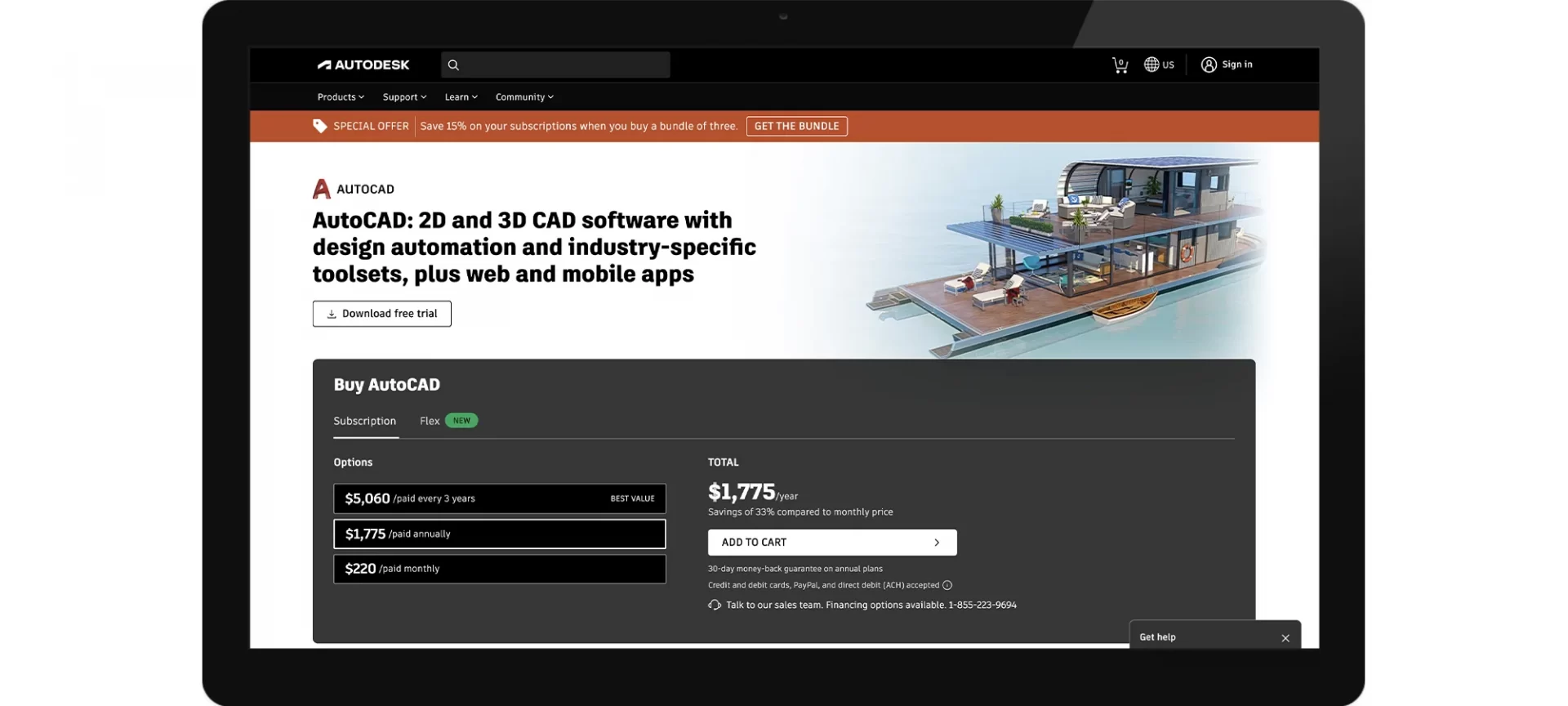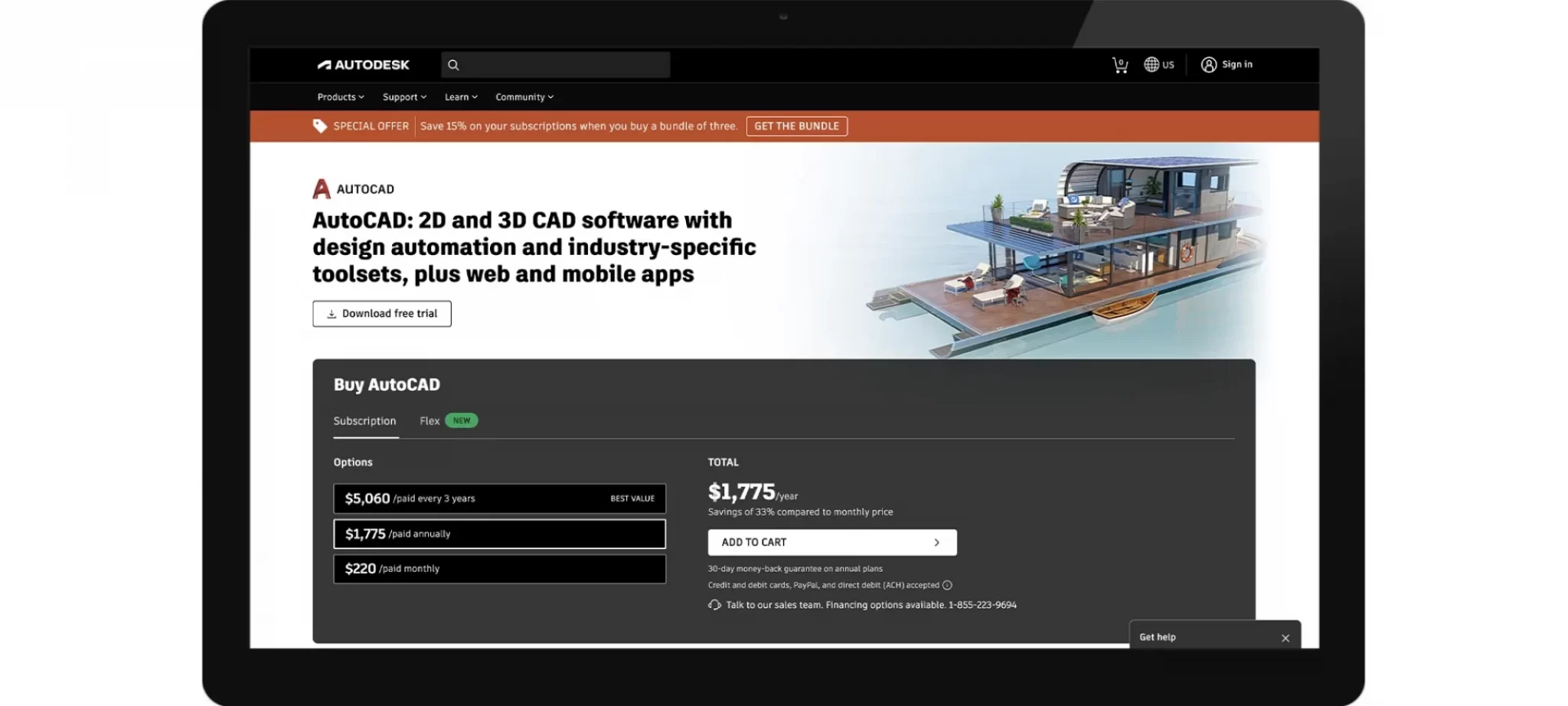 This website has around 44k+ 3D models and here you can upload your own models as well. There are so many models in amazing categories, made by professionals and artists from around the world!
You can learn, browse, and share your creations, feedbacks, and ideas with its community and on your social media as well.
Cults3D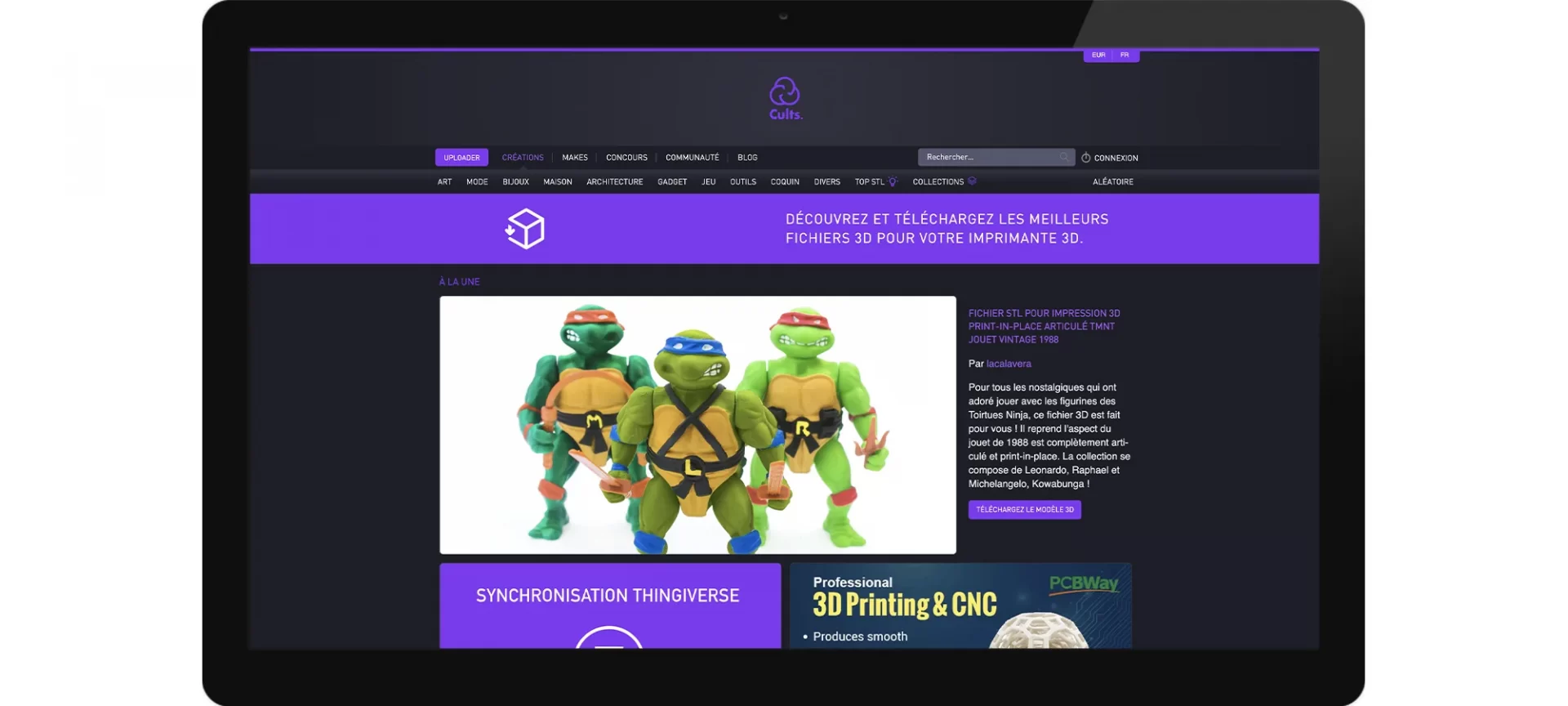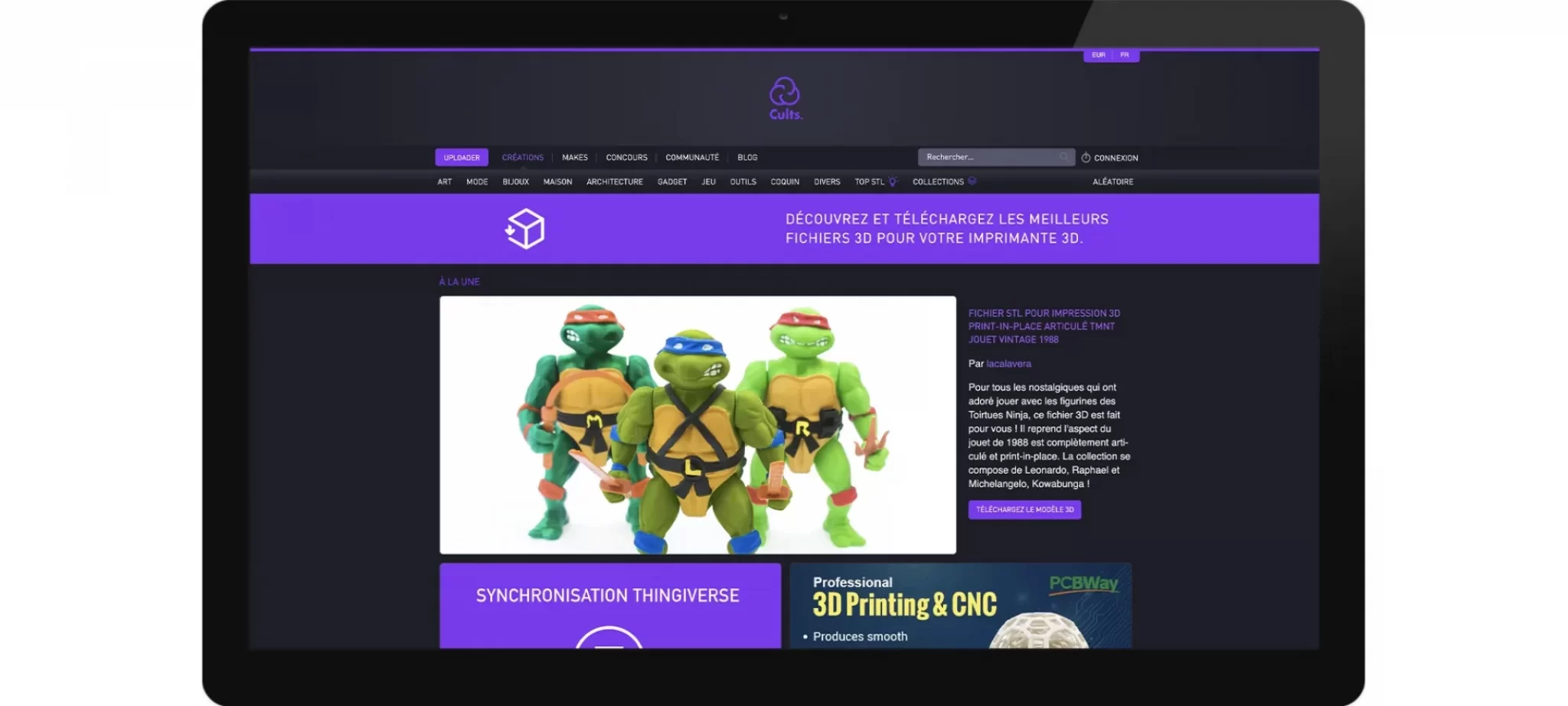 Cults hosts easily searchable and downloadable 19k+ models in various categories like gadgets, jewelry, art, fashion, home, gaming, architecture, tools, and more.
You can participate in many different contests to test your skills and join its creators' community to share and look at 3D models.
There are many amazing blogs related to 3D modeling and printing available for you to read as well.
TurboSquid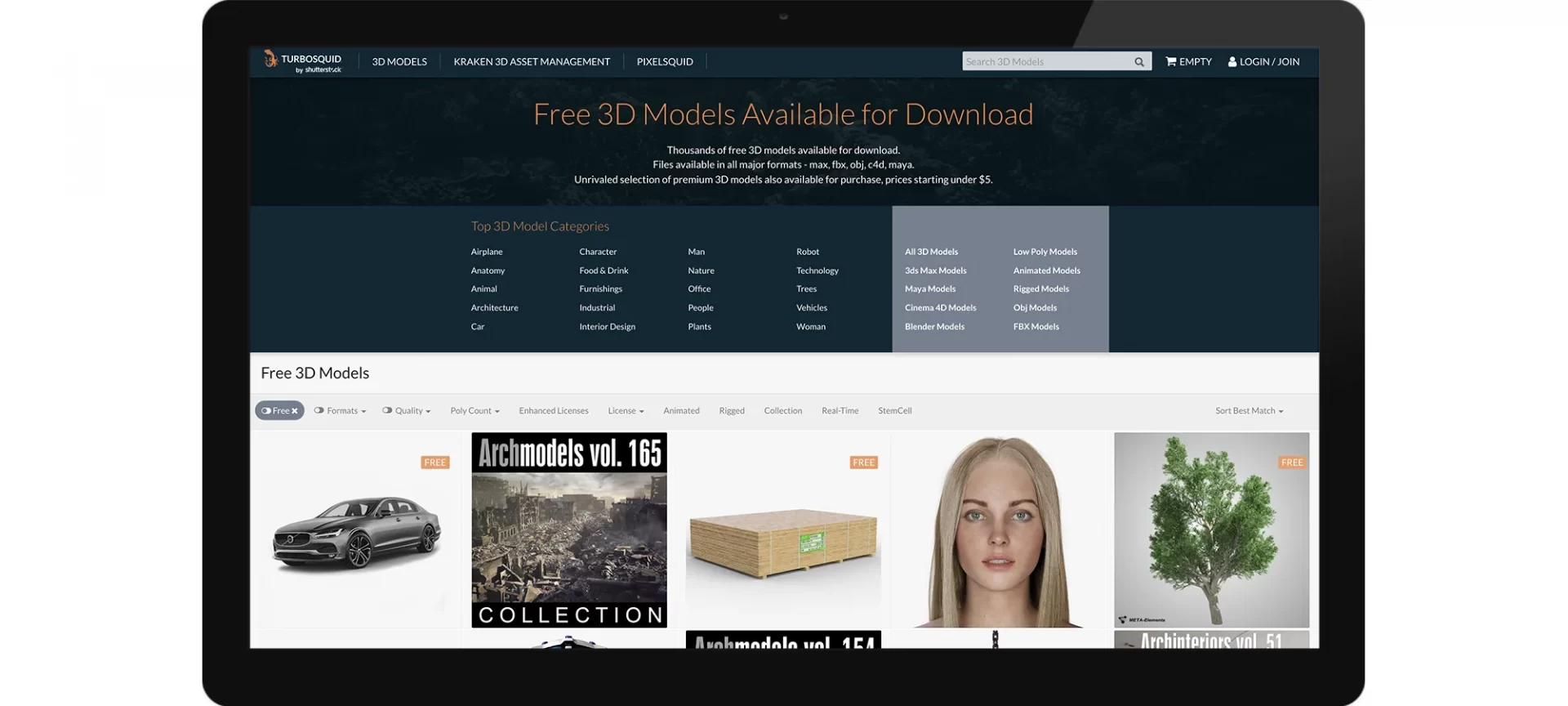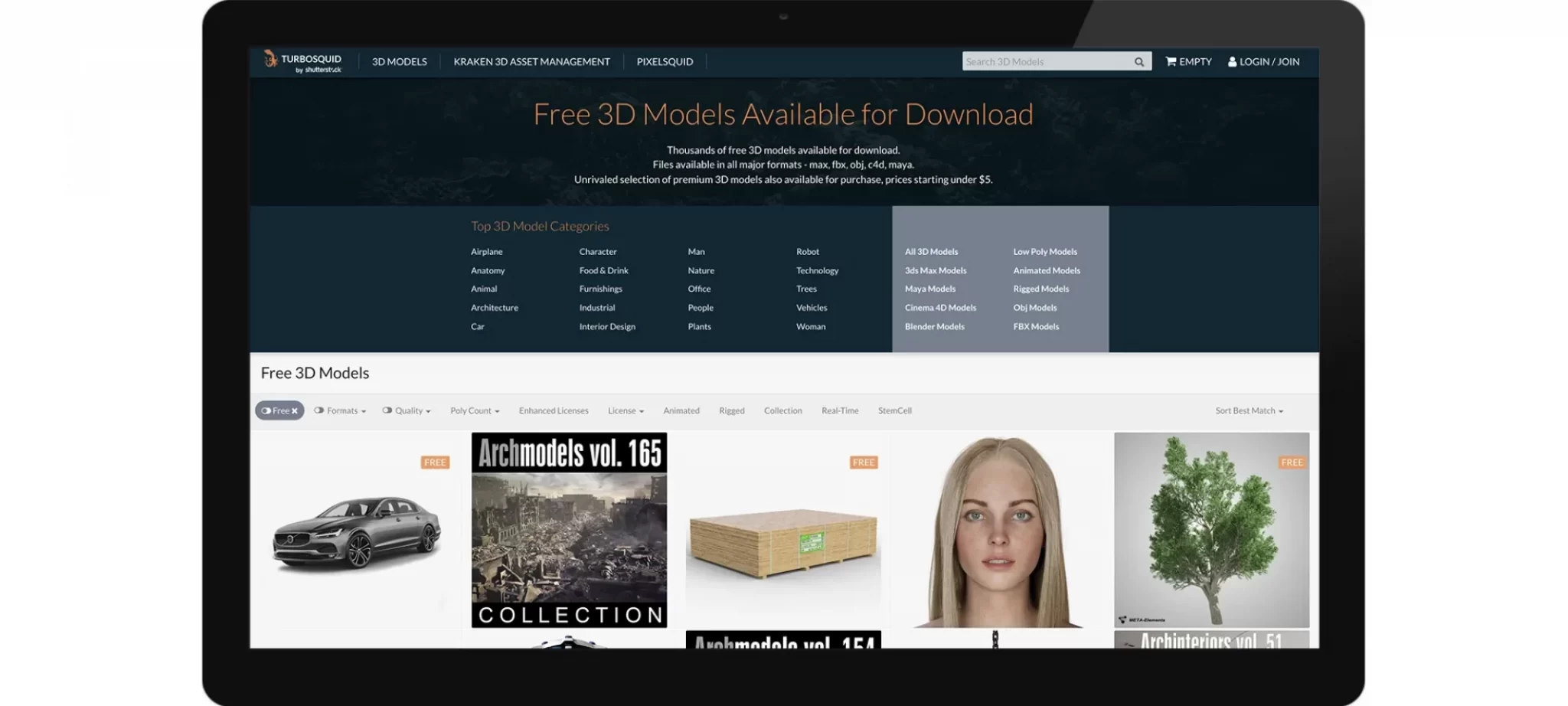 TurboSquid has 3D models in various formats such OBJ, 3DS, C4D, FBX, and many more. It offers 18k+ searchable and sortable models in interesting categories like an airplane, anatomy, technology, food and drinks, man, woman, industrial, furnishing, and a lot of others as well.
You can browse the models in qualities like CheckMate Pro and CheckMate Pro & Lite, and also find animated models.
ArchibasePlanet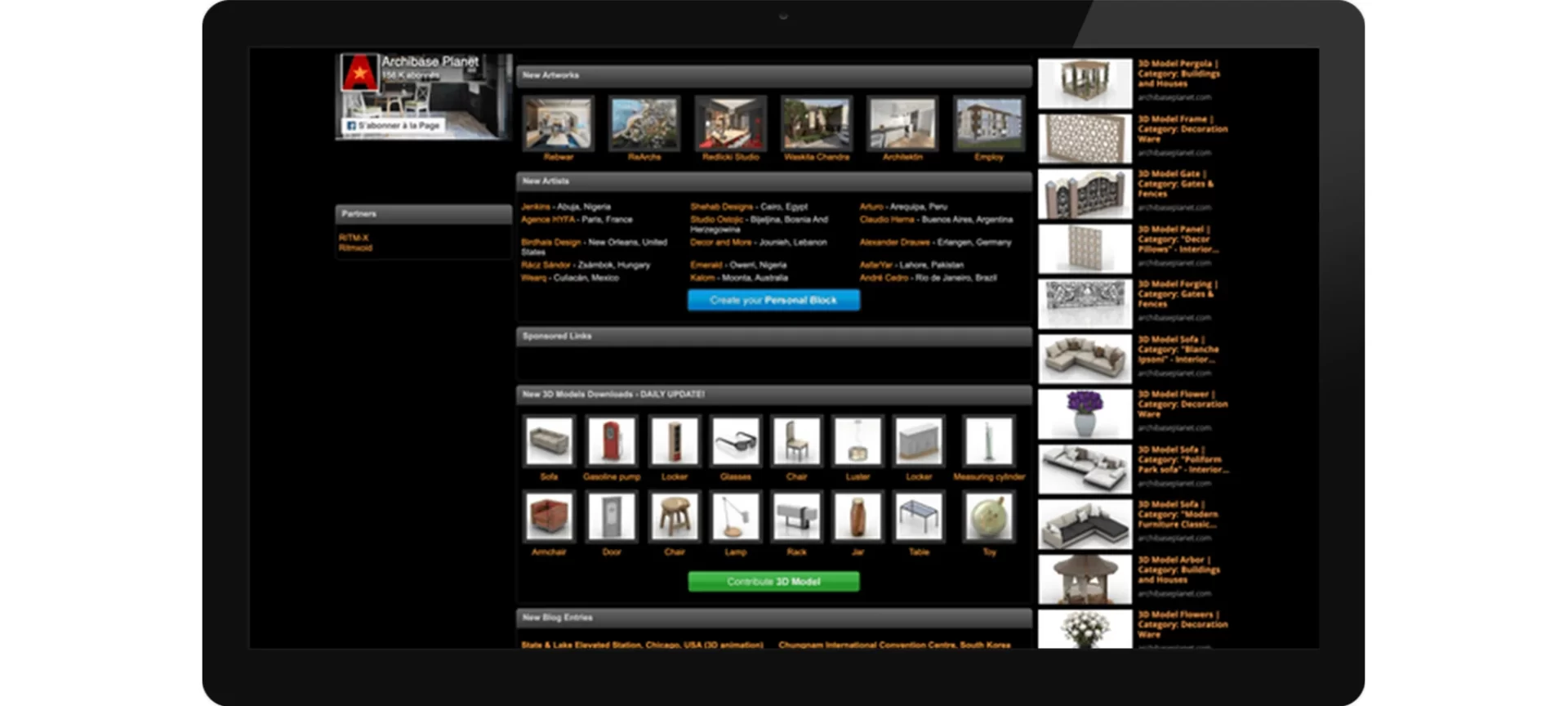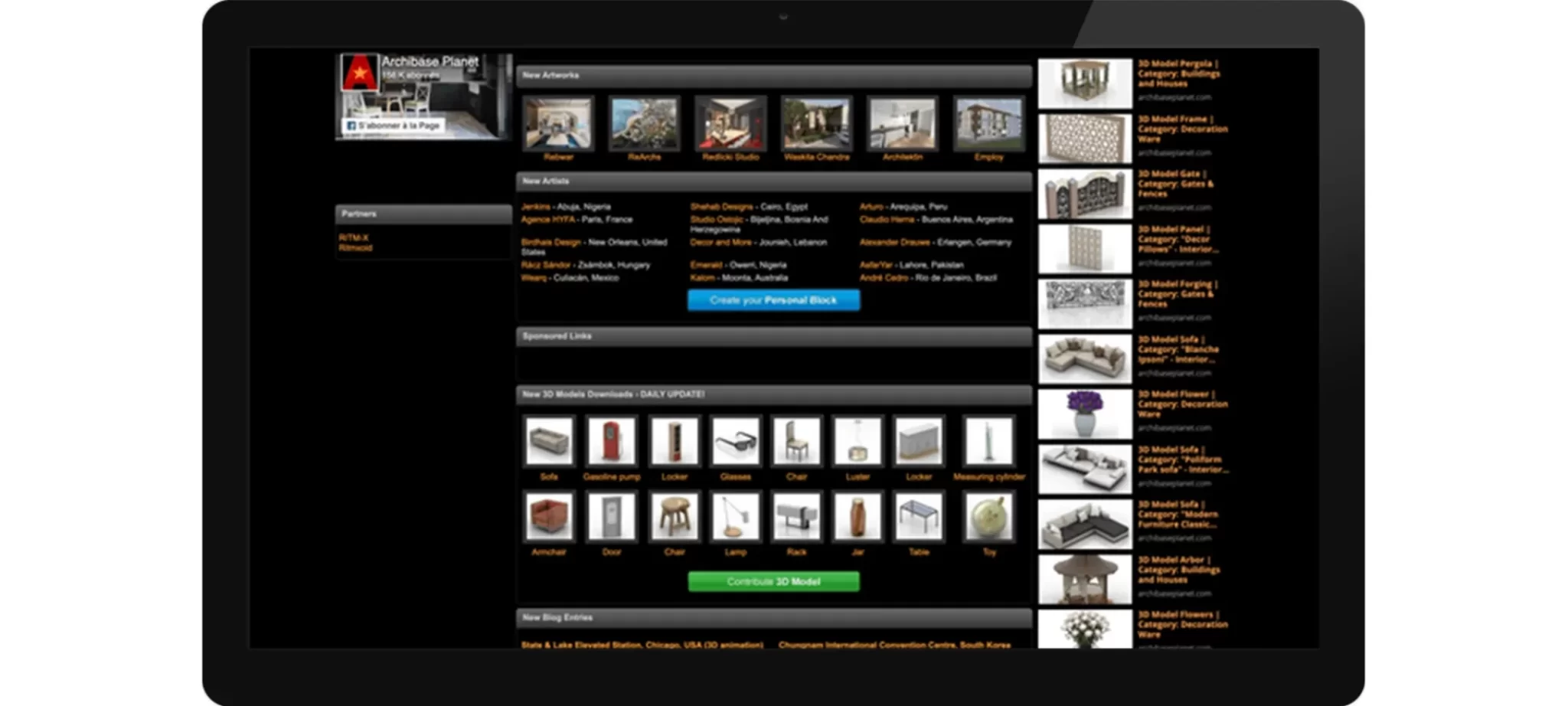 This unique website, hosts, displays, and collects over 9k architectural models in numerous interesting categories like bed, kitchen, sofa, armchair, table, etc. You can create your personal block and join its online community where you can attract potential buyers, gain and give feedback, and share your artistry with others too.
You are allowed to download great 3D stuff like HQ textures, CAD and 3D documentaries, manuals, and more. Furthermore, you can search and explore artworks and professionals in your area!
Archive 3D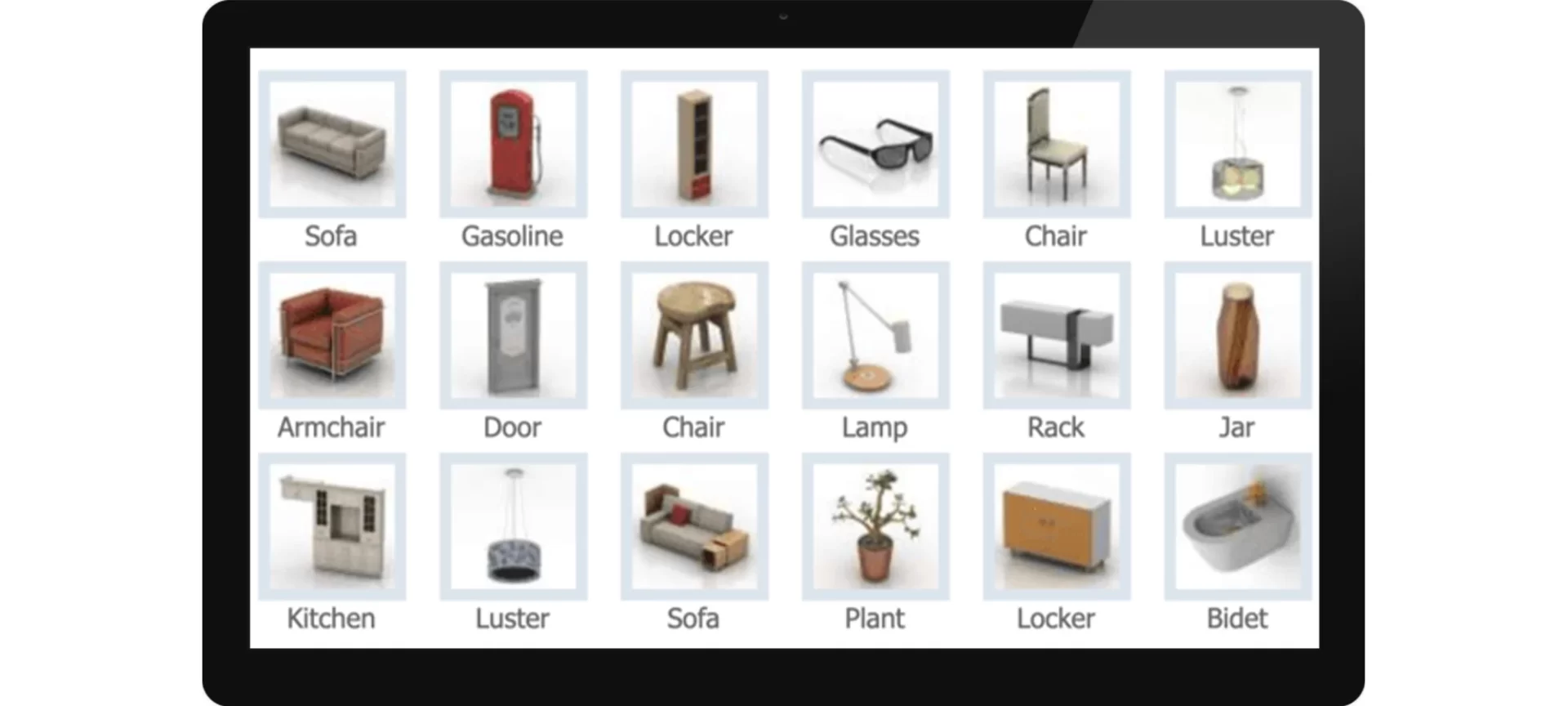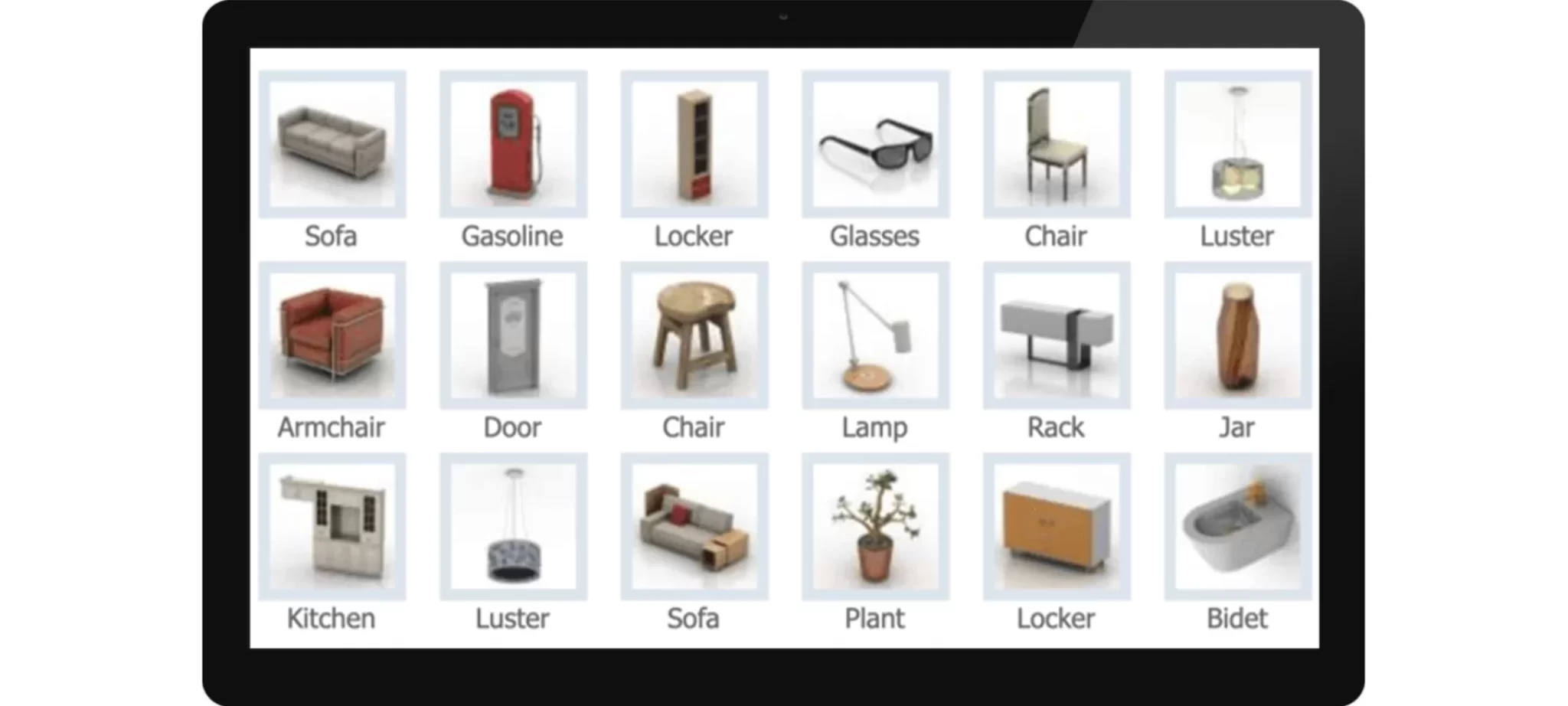 Archive 3D is home to 7k plus 3D models under categories like furniture, musical instruments, lamps, mirrors, fireplaces, sanitaryware, markets and salons, clocks and watches, people, appliances and equipments, site improvements, books and magazines, and plenty more. You can also contribute your own 3D models to the website. Download 3D models for free from here.
CadNav
CadNav.com hosts 5k+ 3D models which you can download in numerous categories like light fixtures, cosmetics, fashion, garden, city road, furniture, clothing, hospitals, military weaponry, and innumerable more, and in various formats like 3DS, C4D, IBJ, ZTL, etc.
You can find plenty of textures for your models such as paint, bricks and pavers, stone, concrete, plastic, flooring, paper, rust, wall, tiles and mosaics, fabric and cloth, leather and fur, among many others. You are also able to search for many Vray materials.
3Dmili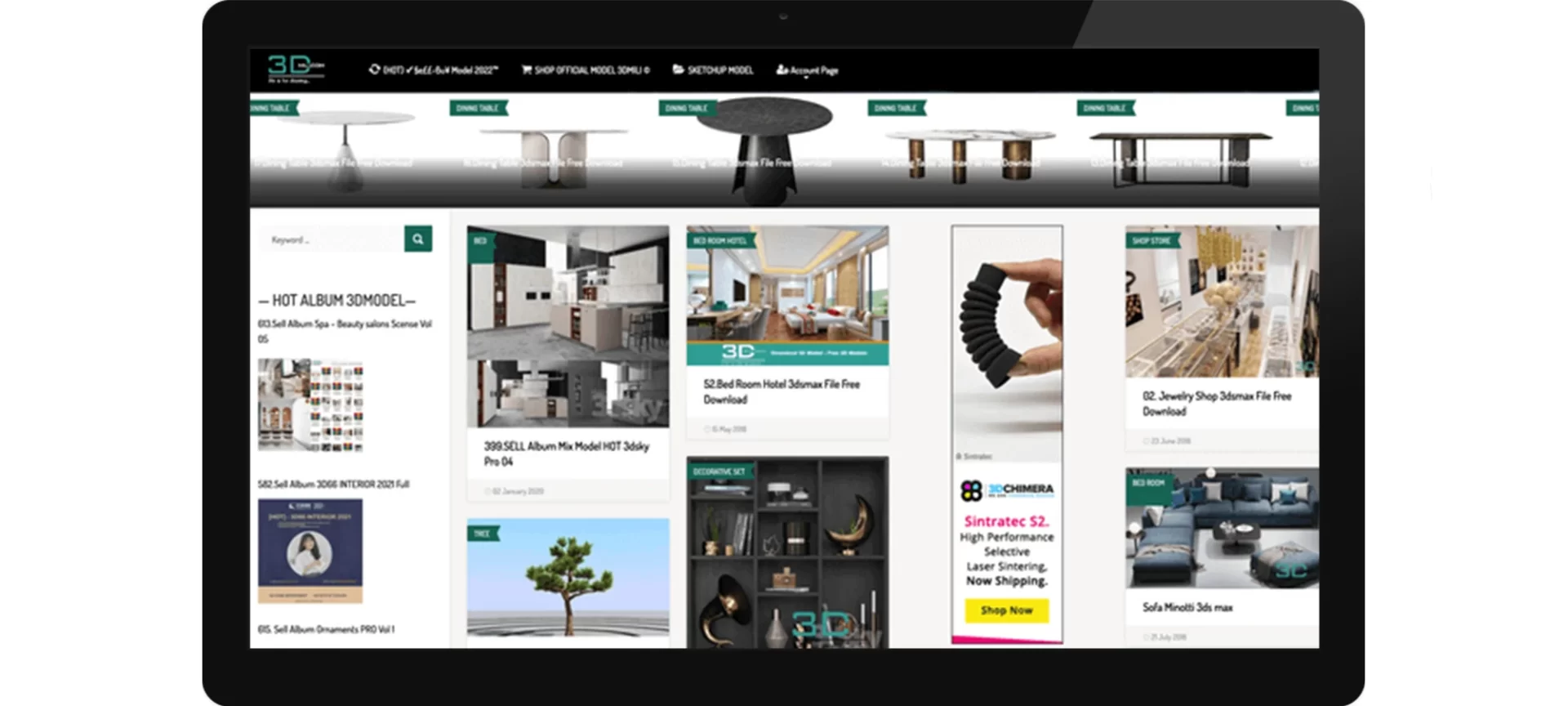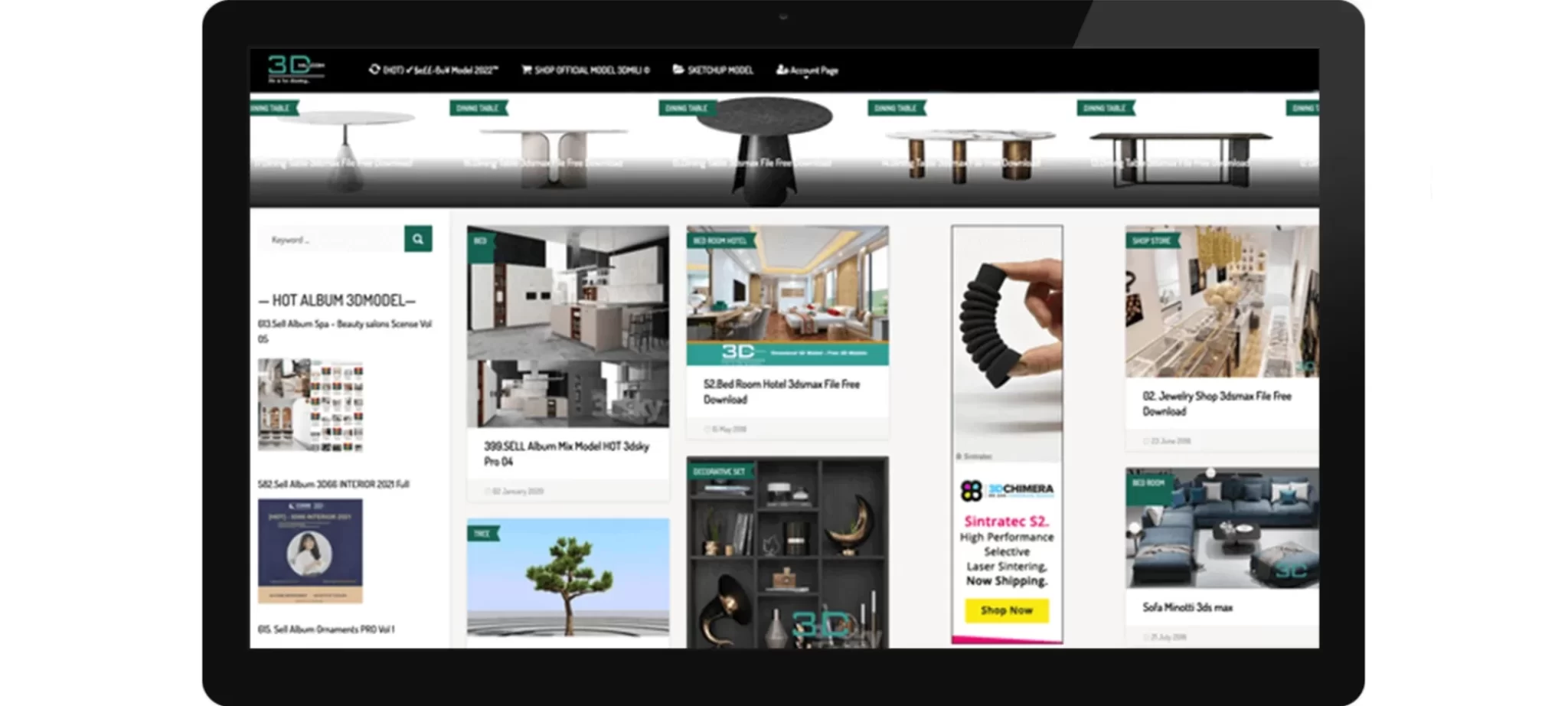 3Dmili hosts more than 4000+ designs and models in different great categories and textures. Categories you can browse through include interior, technology, furniture, lighting, kitchen, decoration, etc. you are also allowed to submit your post and look at others' posts as well.
Adobe Stock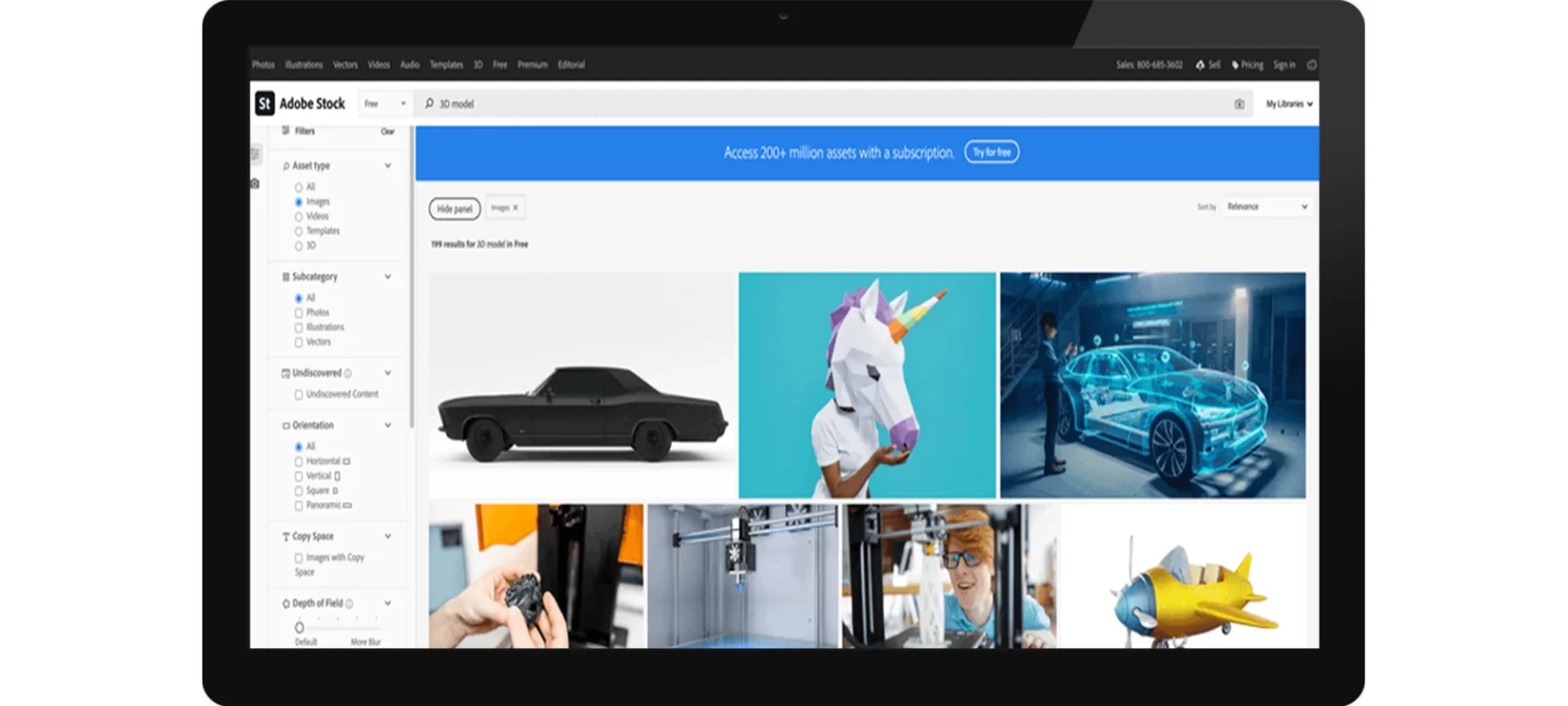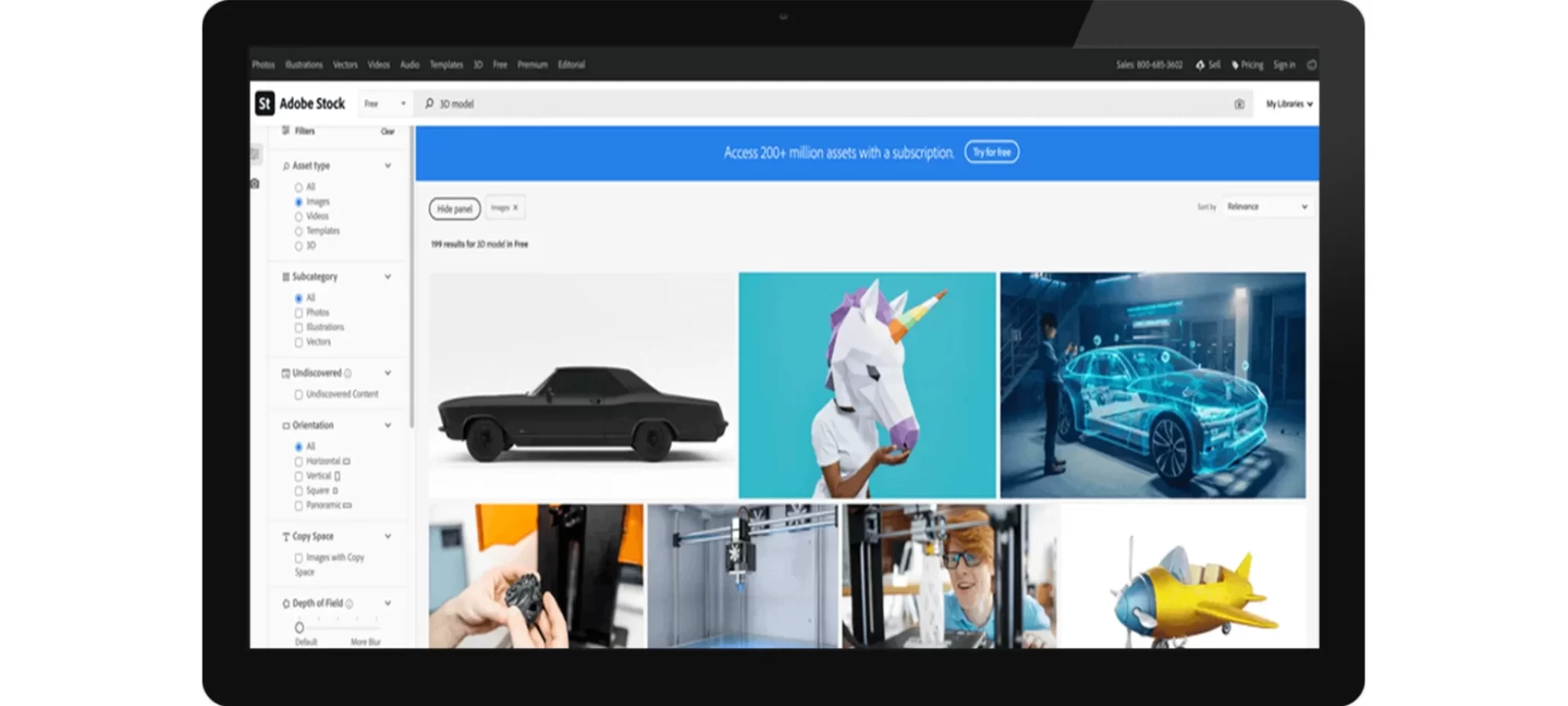 Adobe Stock hosts millions of royalty-free assets including 3.5k+ high-quality 3D models. It also allows you to access uncountable free models uploaded by its community. You can find audio and video files related to 3D modeling, illustrations, vectors, and templates as well.
3DExport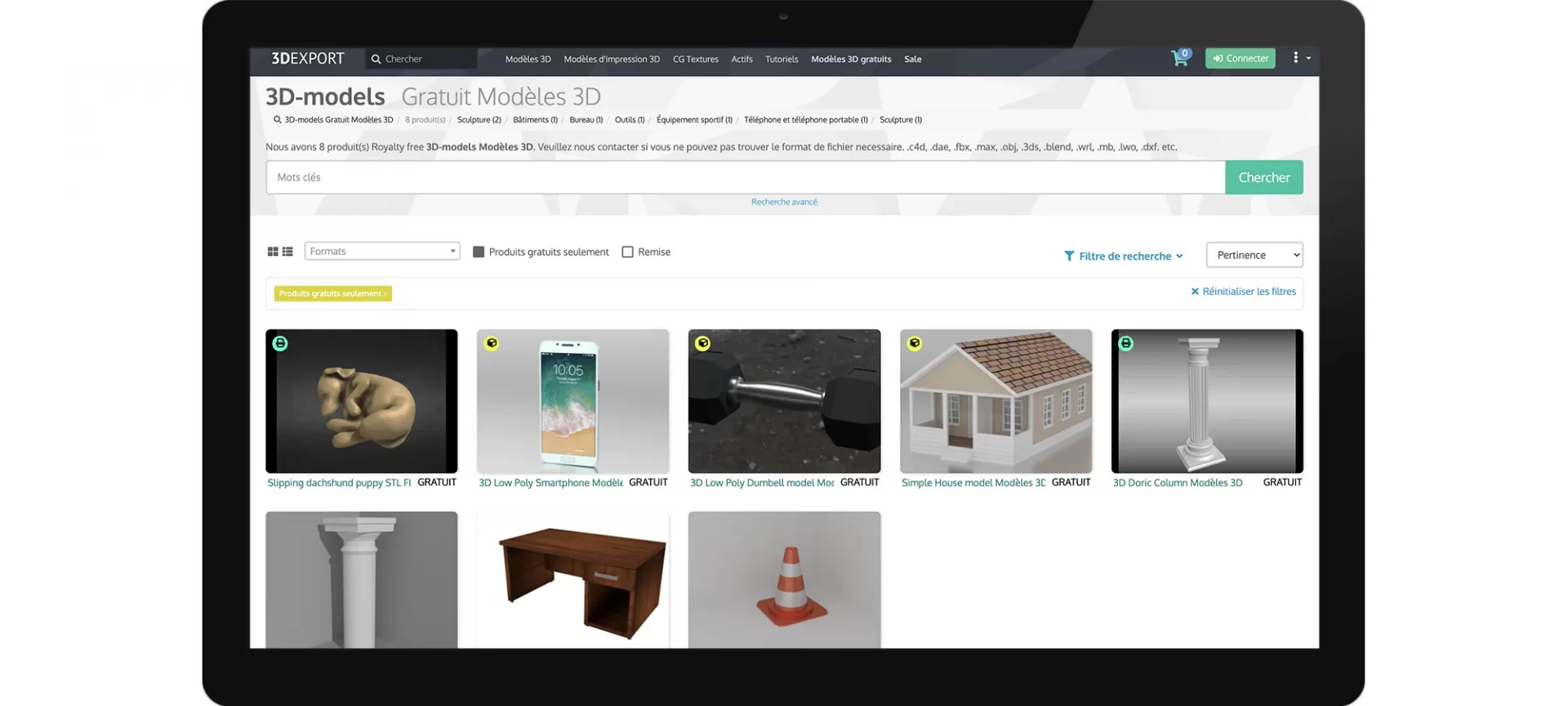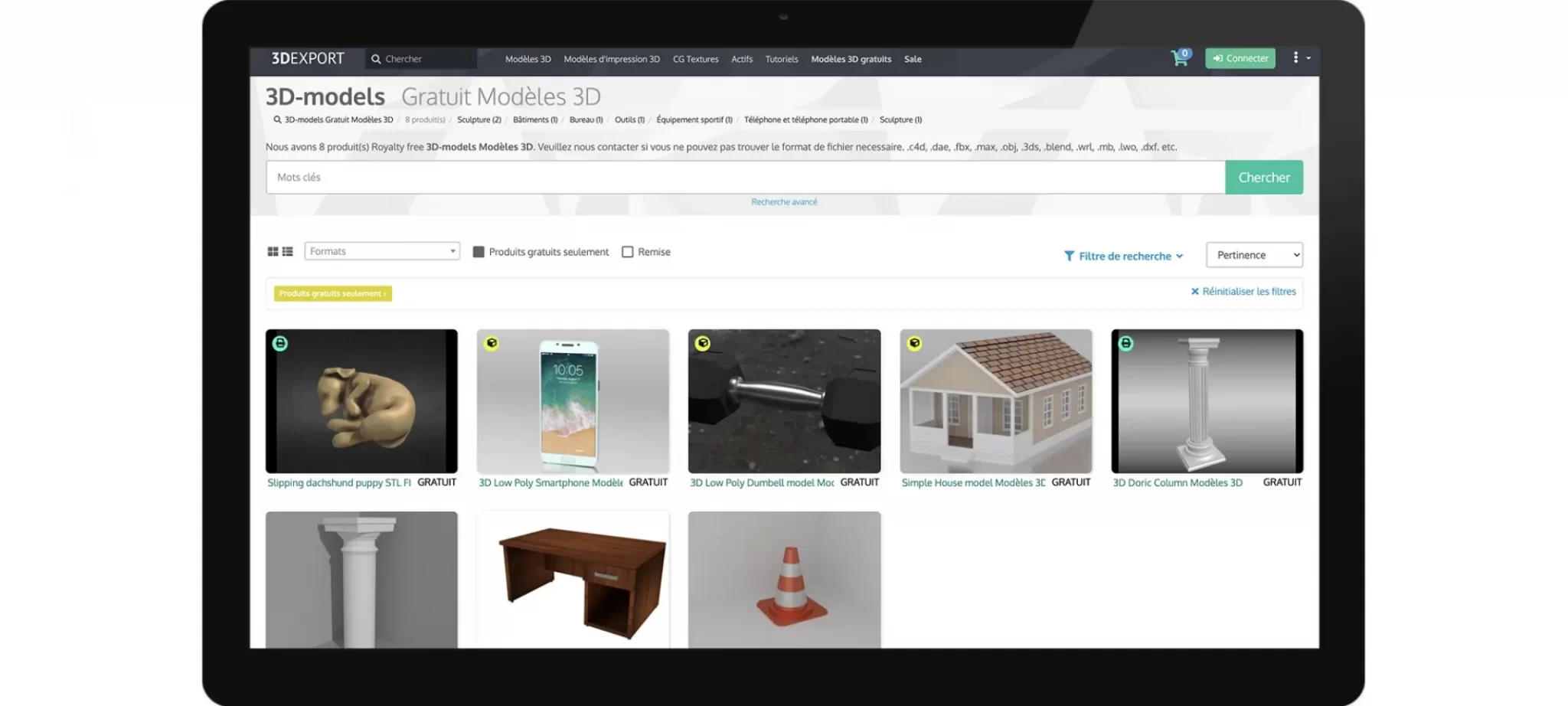 With 3DExport, you can download 3k+ 3D models, which are ready for 3D printing. The designs are there in many formats like STL, 3DS, MAX, OBJ. C4D and numerous more.
You can browse through many amazing categories like fashion, art, science, miniature, tools, architecture, furniture, gaming, etc, and also find CG textures and tutorials.
Frequently Asked Questions
Are there any types of 3D modeling I need to know of?
Can I earn from 3D modeling?
What educational background do I need to have to start 3D modeling?
What software and applications do I need to know for 3D modeling?
Are there any uses for 3D modeling?
What Are The Types Of 3D Modeling?
There are many types of 3D modeling techniques, which you can go through to work out your preference. Check them out below.
This type of 3D modeling mostly applies cubes, spheres, and other types of such shapes to create your desired shapes. The reason why it is termed primitive is because it is a basic type of 3D modeling that is made through the combination of various pre-existing shapes.
This kind of modeling usually applies basic Boolean processors to achieve the right outlines and shapes. Boolean operators are some of the most sought-after methods of producing 3D shapes and surfaces. Designers are able to integrate two different shapes or separate one shape from another to create a new object.
This kind of 3D modeling is achieved by manipulating the X, Y, and Z coordinates to create different shapes and surfaces and then merging the different surfaces into one giant shape or model.
When designers employ the polygonal modeling method, they mostly start by making a wire mesh in the preferred shape. This type of technique might be too complex for beginners.
The most common use of this type of 3D modeling is in scan line rendering, which considers each row of the model to produce an overall shape.
Rational B-Spline Modeling
This is the most common method of 3D modeling and also the foundation of its technology is on the merging and adjusting of geometric forms. One of the main reasons why this is the most preferred and famous technique is because it can be easily learned and mastered.
It is liked by beginners and professionals both and allows people with various backgrounds to create attractive and unique forms.
Non-Uniform Rational Basis Spline (NURBS)
The Non-Uniform Rational Basis Spline or NURBS for short is a famous and liked method of 3D modeling due to its sophistication, as it works via a mathematical model that can be used in numerous scenarios to create realistic curves and surfaces.
The magnificence of NURBS is that it can work independently as a productive program – which means creators can depend on the actual application to make realistic models – however, it additionally permits human intervention and customization to add the finishing details to the 3D models.
CAD (computer-aided design) software is a significant invention with regard to 3D modeling. Some essential tasks that can be completed successfully by using CAD software are 3D rendering, 3D printing, 3D modeling, and of course, 3D sculpting. The calculations that take place in creating 3D objects are undertaken by CAD software.
Solid Modeling allows its users to work with crude shapes, such as spheres, cubes, and n-sided prisms. However, some methods might be required, beginning with 2D portrayal sketches that are then expelled to deliver a 3D figure. Others add solid over solid so as to fashion more complex figures. However, the resulting solid models are the same.
Wireframe modeling works with shapes as a network of vertices. Every geometrical face is created out of a minimum of three vertices and each vertex can be essential for at least one appearance. The size and state of objects are manipulated by changing the position of each vertex.
Countless wireframes demonstrating applications use triangles as their basic components, and the more triangles use, the real it looks.
Surface Modeling is steps ahead when considering handling the complexity of shapes. It is the most current type of modeling which creates the shape and curves by following the guiding lines.
A smooth surface is picked up by the software, which then connects the guiding lines. It is mostly used for illustrations and architectural renderings due to its ability to effortlessly combine all the necessary components.
What Are The Uses Of 3D Modeling?
3D modeling is a fundamental process for many creative careers. Architects and engineers employ this method to design and map out their work. Game designers and animators use 3D modeling to fashion their innovations into reality to give you a source of entertainment.
Almost every Hollywood blockbuster employs 3D modeling for special effects, to cut costs, and to speed up production.
Film/TV – 3D modeling is used to create environments, objects, animations, CGI characters, and titling for movies and commercials
Video Game Development – Used to make complete visual 3D elements of the game with numerous parts of animation being the same process as used in Film/TV.
Architecture – 3D modeling is applied to make interactive renderings of buildings and structures; the majority of all architectural items are achieved by using 3D CAD modeling for real-life construction.
Engineering – Creation of to-scale designs to then be produced in a CNC environment and/or via a more manual, hands-on method of fabrication.
Not only is 3D modeling an integral part of many industries, but it is also an important part of self-expression for many artists. It is not necessary for you to be good at 3D modeling for business or job opportunities; you can also practice 3D modeling as a hobby or just out of sheer curiosity!
However, you might have to take proper classes or tutorials as it can be a daunting process in the beginning, but if you have a background in sculpting and drawing, it can be easy for you. Regardless of having a background, 3D modeling can prove to be a fun and learning experience if you are interested enough.
What Are Some Applications And Software That Can Be Used For 3D Modeling?
Usually, depending on the design you are trying to achieve—real-world objects are scanned into the software through a 3D-scanning device; then, those objects are traced digitally to create the final model.
Once created, these objects can be scaled and altered according to the creator's preferences.
Whether you want to make game models, design a house, or dive into animation, there are many applications to make them all come to life.
Maya by Autodesk is the standard application in 3D modeling and animation. You would probably be using this application if you were studying a 3D modeling course at a university. When hiring new talent, many professional studios prefer experience with Maya
Cinema4D is also a well-known application. The learning curve isn't as steep as with Maya and it is compatible with more streamlined integration with tools like Adobe After Effects, making it the best choice for those with an interest in motion graphics
Blender is a free and open-source 3D modeling and animation application. It is equipped with an exceptional toolset that creates professional-quality assets and animations. Blender's learning curve is quite steep, and the software is considered non-standard in the industry
SketchUp is a tool popular among architects and landscape designers. It boasts an easy-to-use interface that makes it perfect for beginners looking to get started with 3D modeling for architectural work
The software you choose depends on the kind of end product you wish to see. Every software has various core functions and purposes. The aforementioned are usually standard level, but below are two well-known advanced applications.
Autodesk 3Ds Max – Artistic
This 3D modeling software is an industry-standard in the creation of film, TV, and video game production. 3Ds Max is a powerful software offering features such as 3D modeling, texturing and effects, 3D animations and dynamics, and 3D rendering.
The plans for 3Ds Max start at $1,500/year, and if you are a student or educator, you may even be able to get the software for free.
SOLIDWORKS is a comprehensive 3D software that helps streamline product development and manufacturing. The software is multi-faceted and gives users across a myriad of industries the ability to design entire projects.
How Can You Earn From 3D Modeling?
One of the best ways to earn from 3D modeling is to create your own empire from the comfort of your home. You can take up countless freelance projects, create your own website, and build your own business.
You do not need to go to an office for having a career in this field, you can easily create models from your home and have your own studio where potential customers can visit you and hand you work. This is especially useful for graphic designers and artists.
There is so much to do in the world of 3D modeling. Many engineers learn 3D modeling for creating applications that aid in 3D modeling and help in 3D calculations.
It is mostly used in mechanical engineering where it is necessary for product modeling, as in analyzing products, rendering, specifications, and the application of materials, along with prototyping.
Architects use 3D modeling to design complex building structures. Long gone are the days where they had to draw on paper. Although some still do that, 3D modeling brought forth a whole new dimension for possibilities, where designers can choose colors and textures, add more depth, and create their desired unique shapes and figures.
Working alongside interior designers, 3D  modeling becomes even more beneficial and interesting, as they both get to create more innovative projects by designing stunning visuals. This has caused a boom in the architecture, building, and industrial sectors.
Lastly, the entertainment industry hugely relies on 3D modeling for creating special effects in the realm of science fiction, fantasy, animation, and adventure. People nowadays look for hyper-realistic situations in movies where they feel like they are right in it and experiencing everything firsthand.
They want audio and visual stimulation that only advanced 3D modeling can achieve, so it is safe to say that anyone with an interest and know-how in 3D modeling will be swimming in cash!
With greatly intriguing projects that keep coming in bulks from the entertainment industry, anyone who is an expert in 3D modeling will get to bring their beautiful imagination to life for others to experience.
You can also opt for paid internship opportunities in any field mentioned above.
Conclusion
3D modeling has brought a much-needed revolution in many industries like films and movies, arts and graphics, engineering, medicine, architecture, and other industrial fields.
By compiling 3D models on websites, downloading them can be immensely helpful for enhancing people's creativity and helping them in their projects or businesses.
They are a great way to open one's mind by looking at others' creations and taking inspiration, whilst sharing your own ideas and creations for the benefit of your fellow creators. It is also a great way to give and gain constructive feedback online.
Not only do experts and professionals benefit from finding 3D models online as it is time and energy saving, beginners and hobbyists are also at great advantage here as they can access free tutorials, check out the unlimited types of models, and see how everything works.
It is a great way to pass time as well especially if you do not have an office job or any other commitments. You can also teach your family or children and carry out fun projects with them.