HP Jet Fusion 3D 4210 3D Printer
Jet Fusion 3D 4210 is packed with many great features to help users achieve optimum results. One can expect sufficient features justifying the cost of the 3D printer.
PROS
Automated mixing, sieving, and loading of material
Plug and Play
Fast cooling
External storage tank
Large build volume
CONS
Expensive
Occupies large space
Product
Specification
Videos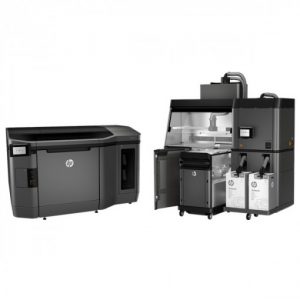 This 3D printer has featured many lists of best 3D printers that one should buy for this year. Jet Fusion 3D 4210 such an option that users can ...
| | |
| --- | --- |
| Model | Jet Fusion 3D 4200 |
| Manufacturer | HP |
| Price Range | $ 100000 – $ 250000 |
| Release date | 2016 |
| Country | United States |
| Availability | Available |
| Classification | Industrial |
| Technology | Material Jetting |
| Material | Ceramic, Other plastics |
| OS compatibility | Microsoft Windows |
| Max. build size | 380 × 284 × 380 mm 14.96 × 11.18 × 14.96 in |
| Max. build volume | 41.01 L |
| Min. layer thickness | 0.08 mm 0.003 in |
| Dimensions | 2210 × 1200 × 1448 mm 87.01 × 47.24 × 57.01 in |
| Weight | 750 kg 1653.47 lb |
| Power input | 9 to 11 kW @ 110-220 V 50-60 Hz AC |
| Heated print bed | No |
| Heated build chamber | No |
| Automatic calibration | No |
| Closed frame | Yes |
| Dual extruder | No |
| Independent Dual Extruder | No |
| Full color | No |
| LCD screen | No |
| Touchscreen | Yes |
| On-board camera | No |
| Mobile app | No |
| 3D scanners | No |
| CNC mill | No |
| Electronics 3D printing | No |
| Laser engraving | No |
| Conveyor belt | No |
| Air filter | No |
| Pellet extruder | No |
| USB | No |
| Wifi | Yes |
| Bluetooth | No |
| SD card | No |
| Ethernet | Yes |

Table of Contents
HP is a well-known brand. The company has vast years of experience in manufacturing computers, laptops, 2D printers, and many other gadgets.
This time, the company has come up with industrial 3D printers to suit the needs of users. It has been featured in our list of best 3D printer brands for this year.
Jet Fusion 3D 4210 is one such option that users can utilize for industrial-scale manufacturing tasks. The device offers a lot of extra functionality than the one released right before this 3D printer by HP.
With this machine, the company targets to reduce the operating cost as well as to increase the volume of production.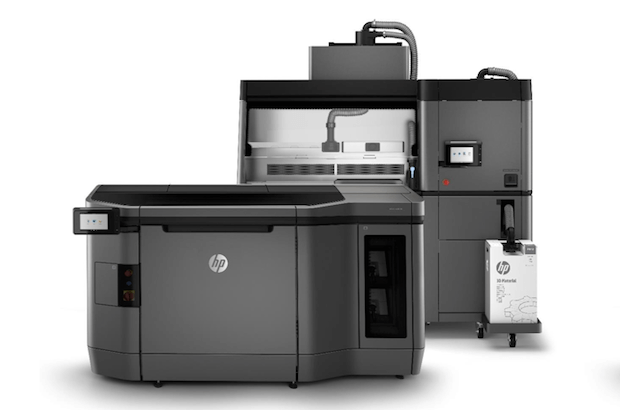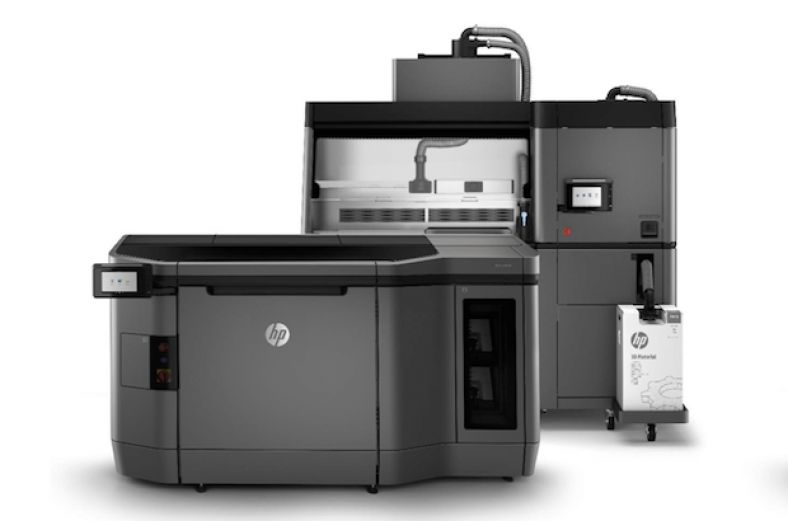 According to the company's claims, the printer is capable of producing 700-1000 parts per week. The printer is very reliable and is capable of printing a variety of parts.
Either you are looking to create functional prototypes or want to manufacture end products, this printer would get you high results and great output. The device is designed to serve industries with high performance and great accuracy.
There are many benefits that are offered by this 3D printer. With few challenges and a lot yet to discover regarding the potential of this machine, users can utilize it for many applications.
Features
Jet Fusion 3D 4210 is packed with many great features to help users achieve optimum results. One can expect sufficient features justifying the cost of the 3D printer.
The company has introduced various improvements to this design and claims that the printer is capable of reducing production costs by 65% when compared to competing technologies. With its top-notch capabilities, the printer can create parts up to 10 times faster.
Plug and Play: The printer is a plug and play device. Industries, where the amount of work is already huge, getting a 3D printer that needs huge setup time, would only consume more energy and effort of users.
Hence, a plug and play device is best suited for firms and companies involved in chains of production. The purpose of the device is to reduce the operation cost and it begins here. Offering a plug and play 3D printer provides users the ease of setup and operation with no to little help.
Automatic Calibration: The device is easy to setup. And, this goes on to the next level of setting as well. Apart from the machine parts sticking together, the printer also comes with automatic calibration.
Once you plug in the device, the printer itself turns on the calibration to make sure the accuracy is perfect. This further eases the job of users when handling the device.
Control Interface: The machine has an interface for users to control the print settings. This control screen sits on the front of the machine and helps users change or modify the settings of the print. This is easy to use and is very well designed.
The intuitive design and well-collaborated hardware and software interface make it easy to work using these controls provided on the screen.
Enclosed Chamber: A closed chamber is very important when the amount of production is higher, especially when maintaining a consistent temperature is crucial for the best resolution and accuracy. This machine has this all. A closed chamber ensures that the temperature, as well as cooling, is consistent around the parts.
Heated Chamber: This again is an important factor when considering the reliability of a multi-jet 3D printer. Jet Fusion 3D 4210 includes this feature too. You would be amazed to see the results. The materials are cured faster as compared to the competing technology.
Ventilation System: This 3D Printer is equipped with an advanced ventilation system for ensuring all the residues are taken care of. The gases and fumes are filtered. The machine exits excess of fumes and again, this helps in maintaining a consistent temperature around the parts.
Processing Station: Similar to its predecessor, the 4210 3D printers also includes a processing station. This processing station helps in the fast cooling of printed parts. So, one can complete the task faster when compared to its competition.
These amazing features help this 3D Printer to surpass all the expectations of its users and create a 3D printing ecosystem that is favorable for its users.
The ease of use and high-end design is very beneficial for those who are looking to utilize 3D printing but do not want to get into the aftermaths of setup and other settings.
Although one must have knowledge of operating 3D printers, this device provides an easy learning curve which makes it easy to operate, even for beginners.
Specifications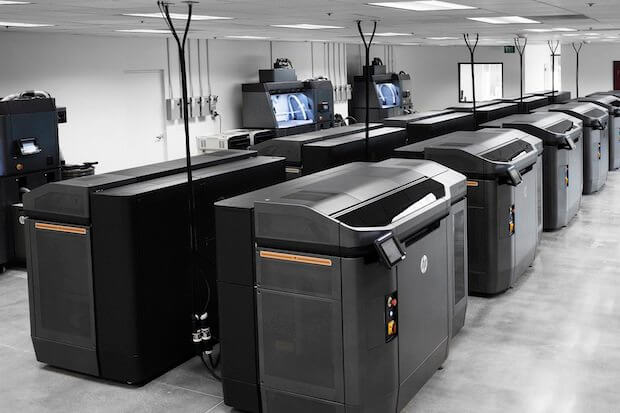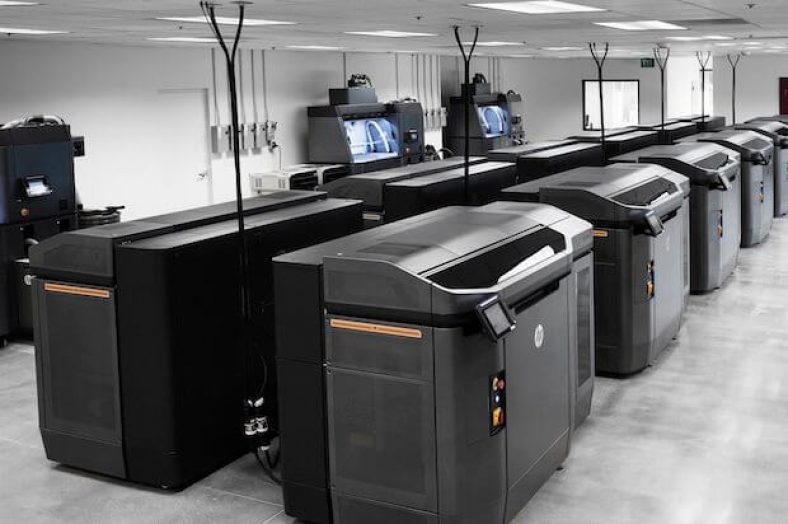 The size of the 3D printer is big. One cannot think of keeping it at home, anyway, this is an industrial-grade printer. It occupies a volume of 2210mm x 1200mm x 1448mm.
Talking about the build space, it offers 380 mm x 284 mm x 380 mm volume for creating different parts. With 750 kgs of weight, this 3D printer is quite heavy and cannot be moved easily.
So, decide where you wish to place your printer before getting one. You will need a permanent place for this device.
The printer offers a minimum layer thickness of 80 µm. You can imagine the precision one can achieve when working with this machine.
The XY precision is 1200 dpi. This resolution can help create parts with intricate geometry designs.
Price
You can expect the Jet Fusion 3D 4210 price to be higher than its predecessor which costs around $268,000. The package is a complete solution for industries. Hence, not suited for individual users.
First Impressions
This being a plug and play device would capture your attention at the very first sight. The machine is fully assembled and the sober design helps accentuate its beauty from outside.
This giant device can help produce parts ranging between 700-1000 in a week. Hence, you can expect it to be quite heavier and bulkier than a desktop 3D printer.
With a black finish and the HP logo in front of the 3D printer, the design looks astonishing. There is not much one is required to do in order to set up the device.
By looks, only one can gaze that the printer is simple to handle. However, one must have immense knowledge to operate the printer for the best results.
Setup
Setting this printer for the first time is easy. As compared to many other industrial 3D printers, this is comparatively simple in operation. With lots of automated features, one can enable the print process in only some time.
If you are experienced, you won't take much time to install the device, however, being a beginner, you may face a few challenges. Thankfully, the elaborate help provided on the HP website is a great aid for even those who are not acquainted with the technology.
Printing Type/Cost
Jet Fusion 3D 4210 is a multi-jet 3D printer. A Multi Jet Fusion 3D printing technology works one layer at a time. A single layer is deposited using the base material on the print bed.
Once that is done, the HP Thermal Inkjet array is passed from one end to another, depositing chemical agents. Once the layer completes, another layer is deposited on top of it. The process keeps continuing until the final product is ready.
The initial cost of the machine is very high and is not affordable for an individual or even small firms. However, as per the claims by the company, the machine is designed for reducing the operational cost by 65%.
If this is achievable which many users have already voted for, the machine would surely help cut the processing cost to measurable difference.
Print Quality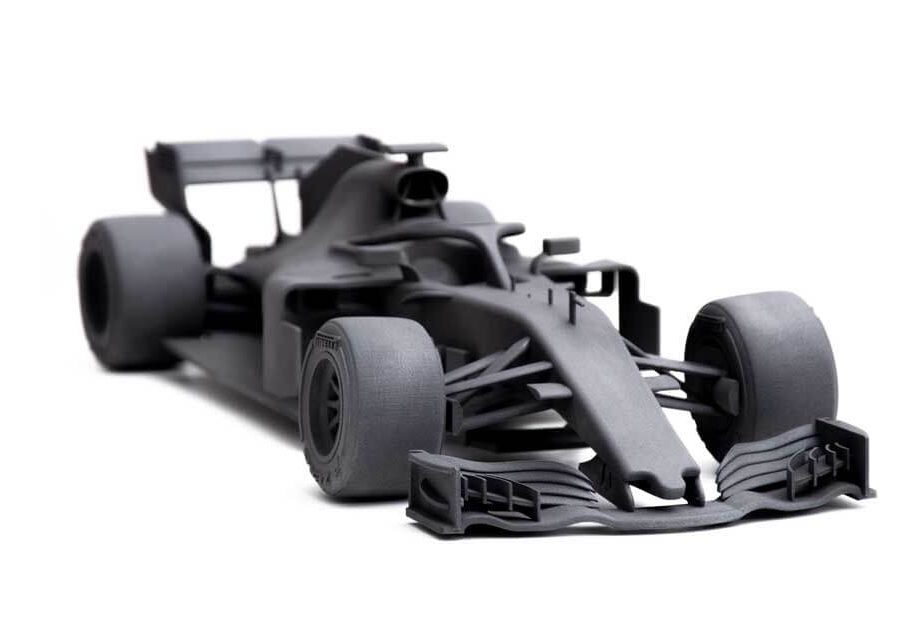 The print quality is amazing. With 80 µm of minimum thickness, one can achieve a very high resolution. Jet Fusion 3D 4210 excels in terms of the quality of print that it provides. One can utilize the machine for various complex tasks.
The results are way better than most of the FDM or SLS 3D printers.
Software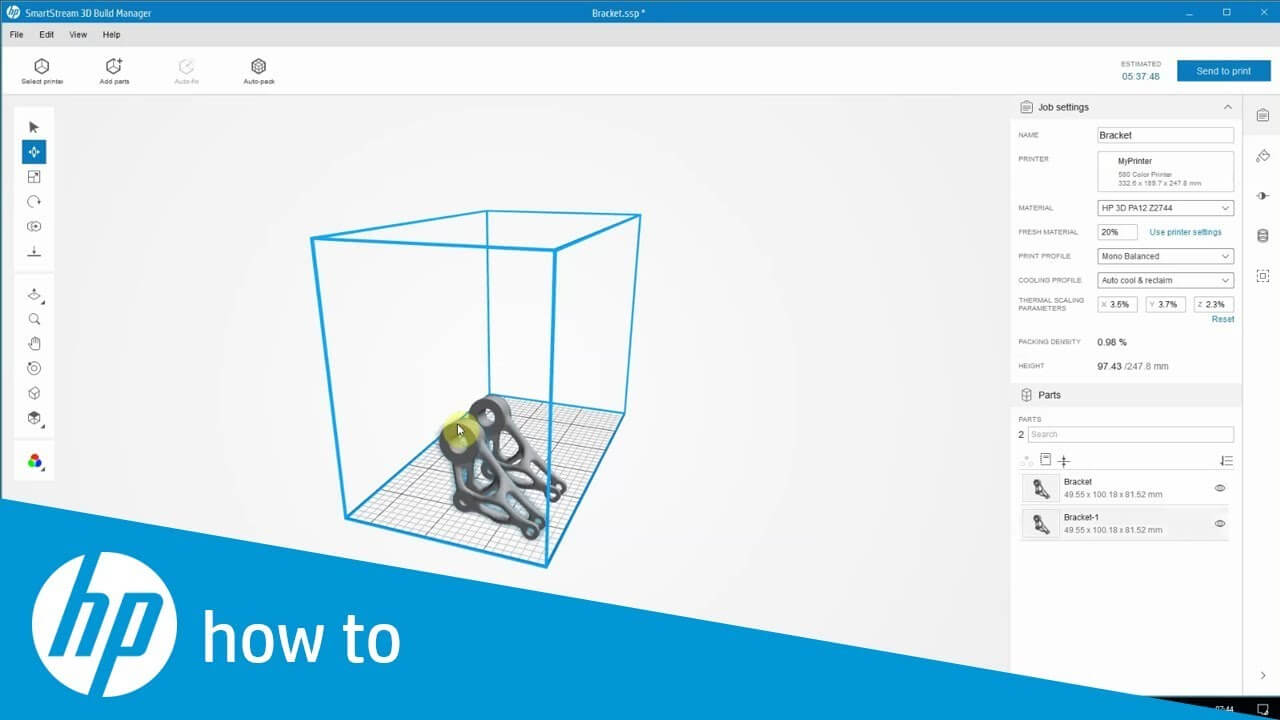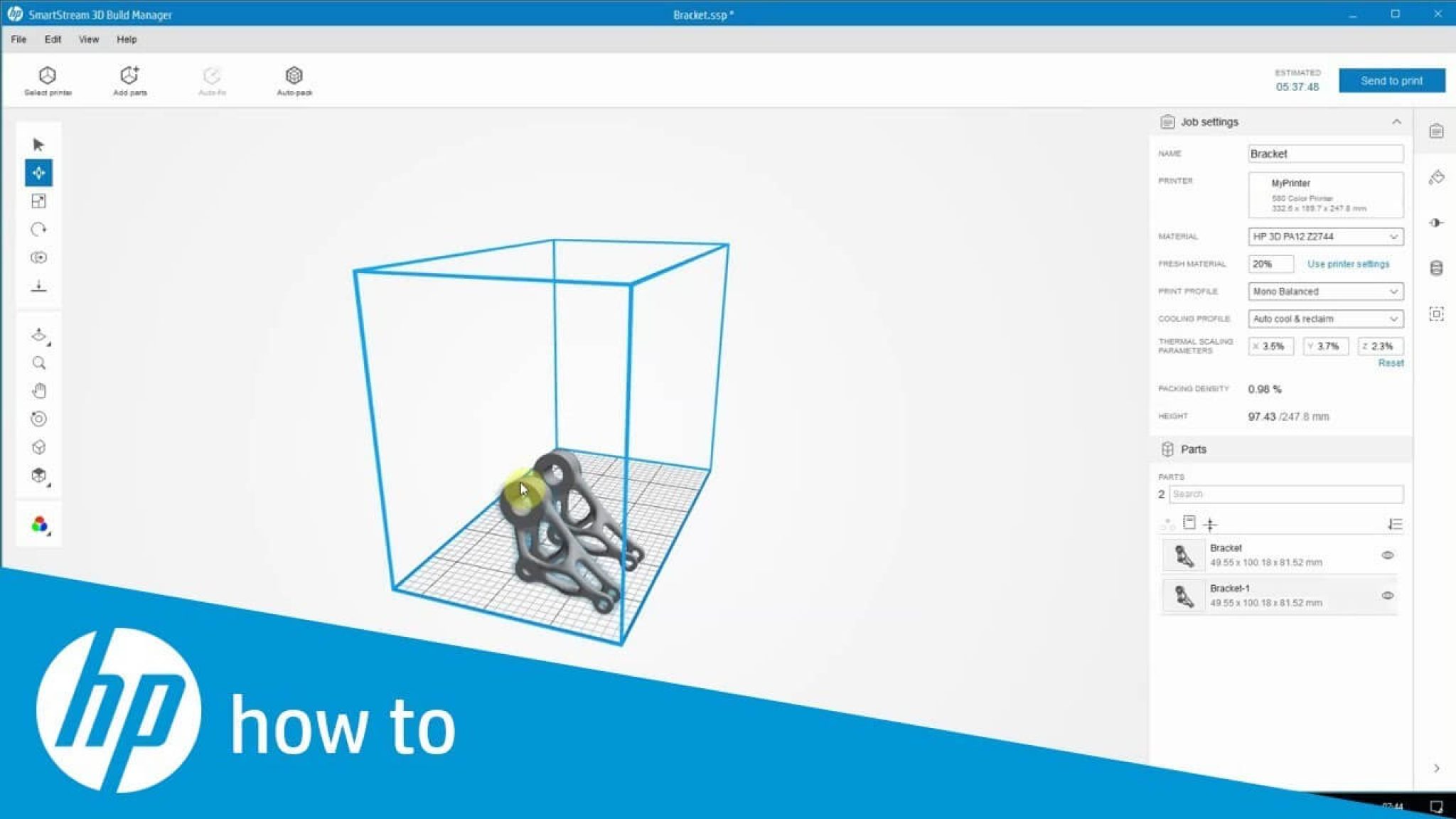 Source: Youtube
The company provides its software to its users. HP SmartStream 3D Build Manager and HP SmartStream 3D Command Center are the two included software available for users.
The company has tried to make sure that these applications are user-friendly and simple to operate and has succeeded with flying colors.
As first time users, you won't feel any pain working with a different interface at all, if you have been working with other variants before. The intuitive controls and matching profiles help understand the operation of the software with ease.
The SmartStream 3D Build Manager program can process .3mf or .stl files. The role of the software is to detect as well as fix the errors before finalizing the tooling paths required to construct the models or items.
On the other hand, HP's SmartStream 3D Command Center helps in keeping an eye on the ongoing build. The software alerts users when something goes wrong. However, it does not include the provision of watching the progress of the build-in real-time.
Customer Service
The printer is available with a one-year limited warranty on hardware. There are extended warranty options available too. Apart from that, one can rely on the customer service center that is available through Monday to Friday.
The company also includes a lot of videos and tutorials for easing the job of installation or any other problem that may occur during the print process.
Factors Influencing the Buying Decision of Jet Fusion 3D 4210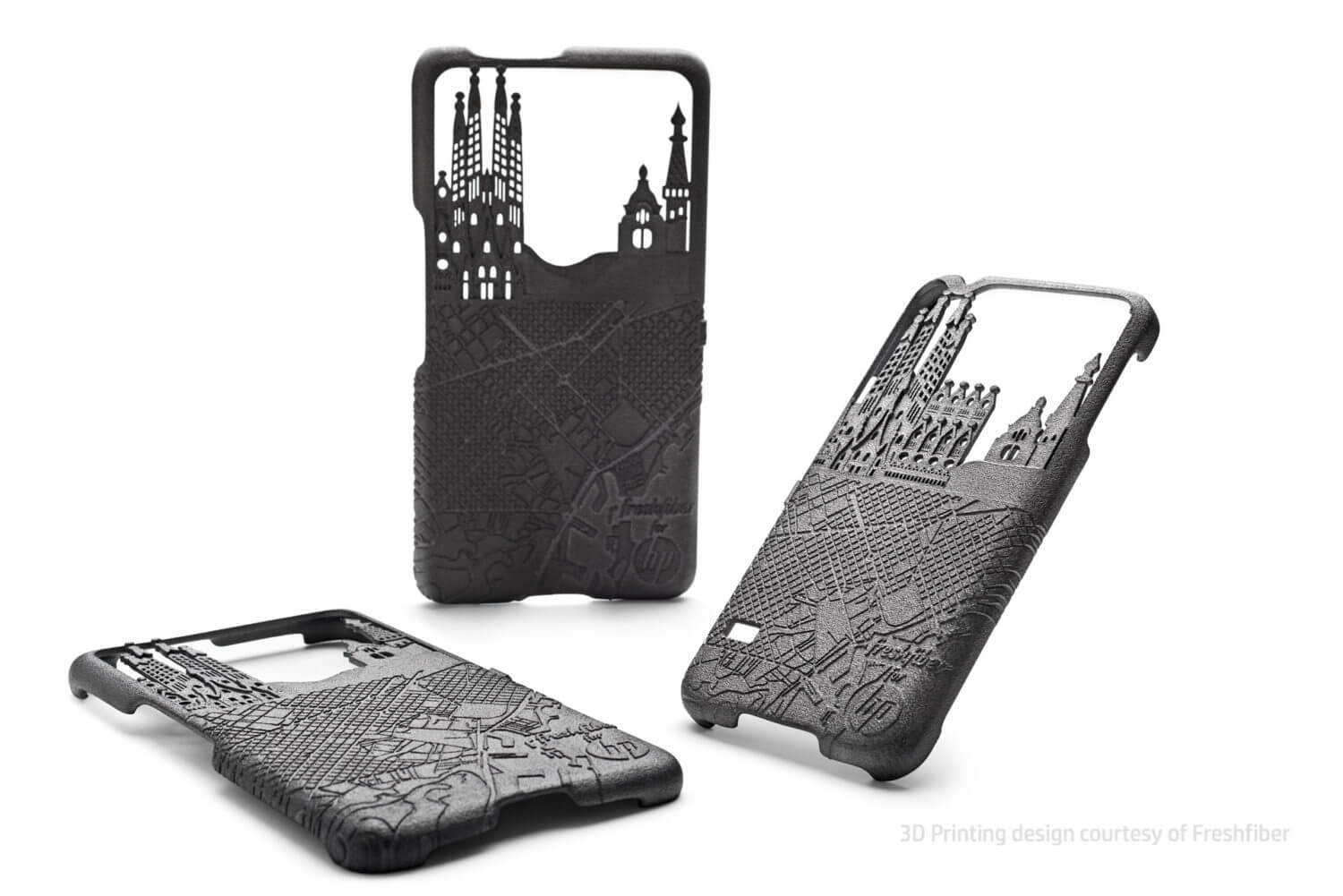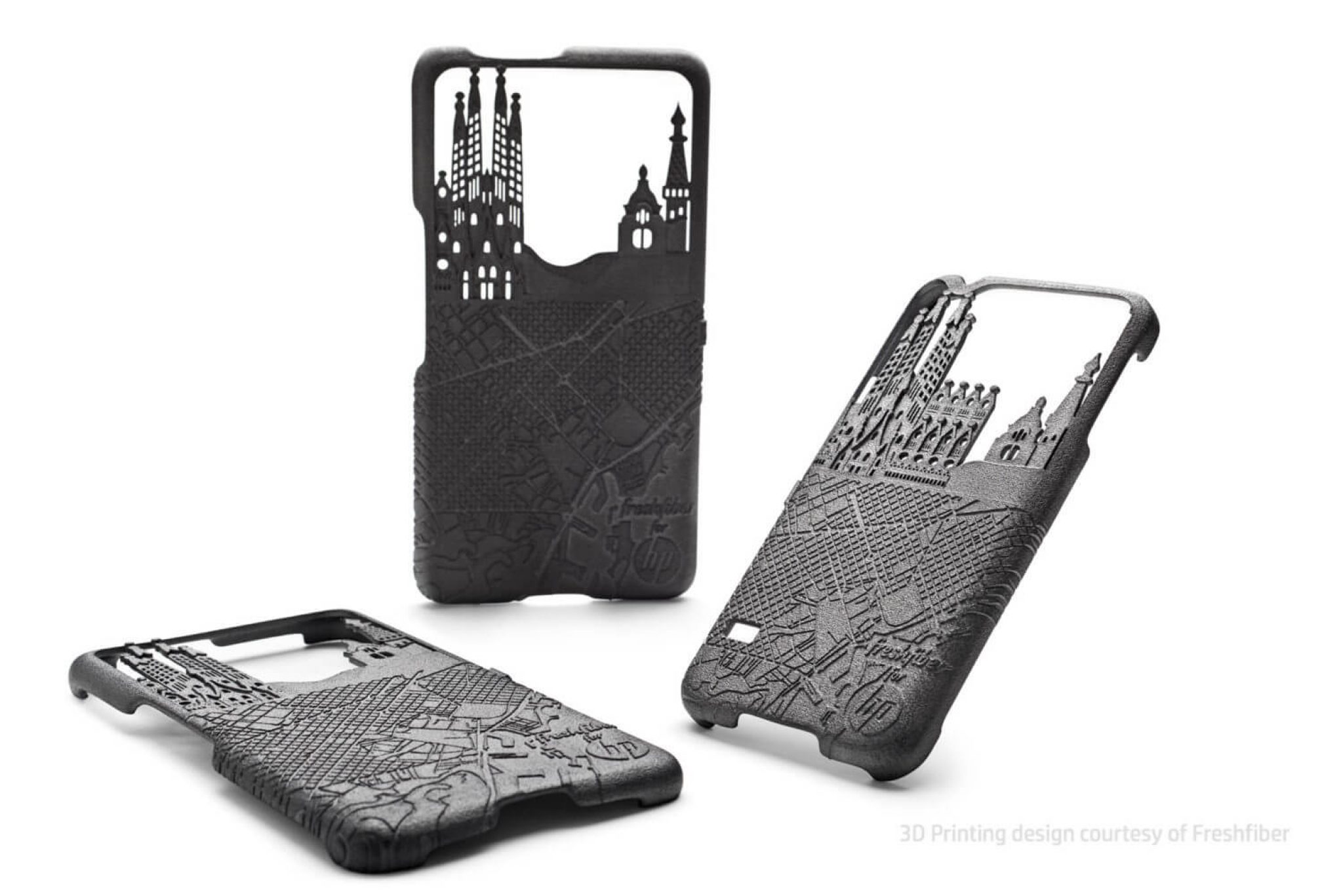 Jet Fusion 3D 4210 review demonstrates what all we can accomplish with this machine. However, user's aims differ. Hence, their buying choices. Is Jet Fusion 3D 4210 the right 3D printer for you?
3D Printer cost: This is where a lot of users would leave the debate. The printer isn't for commercial use. It has been designed to help industries carry their production process smoothly. It helps scale the manufacturing routine by achieving better results in lesser time. Hence, it costs much more than an individual can afford. You can expect it to cost more than $250,000, a price that its predecessor demands.
3D Print quality: The quality is flawless. You can design complex parts using this machine. The edges, the turns, and ridges, everything can be taken care of with this machine with ease.
3D Print speed: It offers a speed of 4115 cm³/hr. The machine released earlier from the same series lacked in speed. However, this one challenges its competitor even in terms of speed.
3D Printer capability: This machine can be used for a variety of purposes. Talking about the capabilities, you must check out the resolution it can achieve. With such great features, the machine is capable of printing parts that are impossible otherwise.
3D Printer Practicality: This is an industrial-grade machine and can produce multiple parts at once. The sturdy printer provides clarity to details and can be utilized for medical, aerospace, automobile and various other applications.
3D Printer User expectations: Expectation is directly proportional to the price tag. Users expect a machine to deliver more than what it costs. And, this machine is very well designed to excel the expectations of the users.
Verdict
3D printers are making their way to industrial applications. These devices are helping users achieve results with par excellence. Hence, there has been huge demand for high performing 3D printers.
Companies are trying to manufacture machines that can deliver more than the traditional methods, hence easing the jobs of the companies involved in manufacturing.
In midst of all this, Jet Fusion 3D 4210 has evolved as one of the strongest competitions for other 3D printers present so far. The long list of features that it exhibits isn't very usual to find in other machines of such stature.
Able to work on industrial grade materials such as Polyamide PA12 and producing marvelous resolutions have surely fascinated a lot of users.