Mechanical parts are the basic components of a machine that make up the mechanical system. These include linkages (joints and hinges), clutches, brakes, and structural parts (bearings, brackets, and ducts), etc.
It is time-consuming and complex to produce these parts traditionally, with diverse mechanical properties. With the invention of 3D printers, it became easier to produce these parts with greater accuracy and efficiency.
Benefits of Using 3D Printers for Mechanical Parts
3D printers have greatly benefited several industries. Following are the advantages of 3D printing mechanical parts:
Topology Optimization: Additive Manufacturing offers users design freedom. Thus, they can produce complex geometric patterns based on their weight, production cost, and strength.
Minimize Assembly: Through an integrated assembly approach, 3D printing cuts out various assembly steps and allows manufacturers to interconnect various components into one part. It also reduces the risk of weakening parts and production costs.
Reduces Production Time: Additive Manufacturing allows manufacturers to make, test and re-produce improved designs much faster than traditional manufacturing methods
Batch Production: Some 3D printers allow producing mechanical parts into small batches at one time.
Wide-Ranging Materials: 3D printers allow producing mechanical parts with various materials (plastic, metals, and resins). This helps in achieving certain properties such as flexibility, heat resistance, durability, etc.
Efficient Supply Chain: Due to faster and batch production, it allows manufacturers of mechanical parts to efficiently manage their supply chain. It minimizes storage cost as they can print parts on-demand, instead of stocking beforehand.
Industries using 3D Printed Mechanical Parts
By identifying the industries that are demanding 3D printed mechanical parts, you could take the right decision to buy the technology for their firm.
Aerospace Industry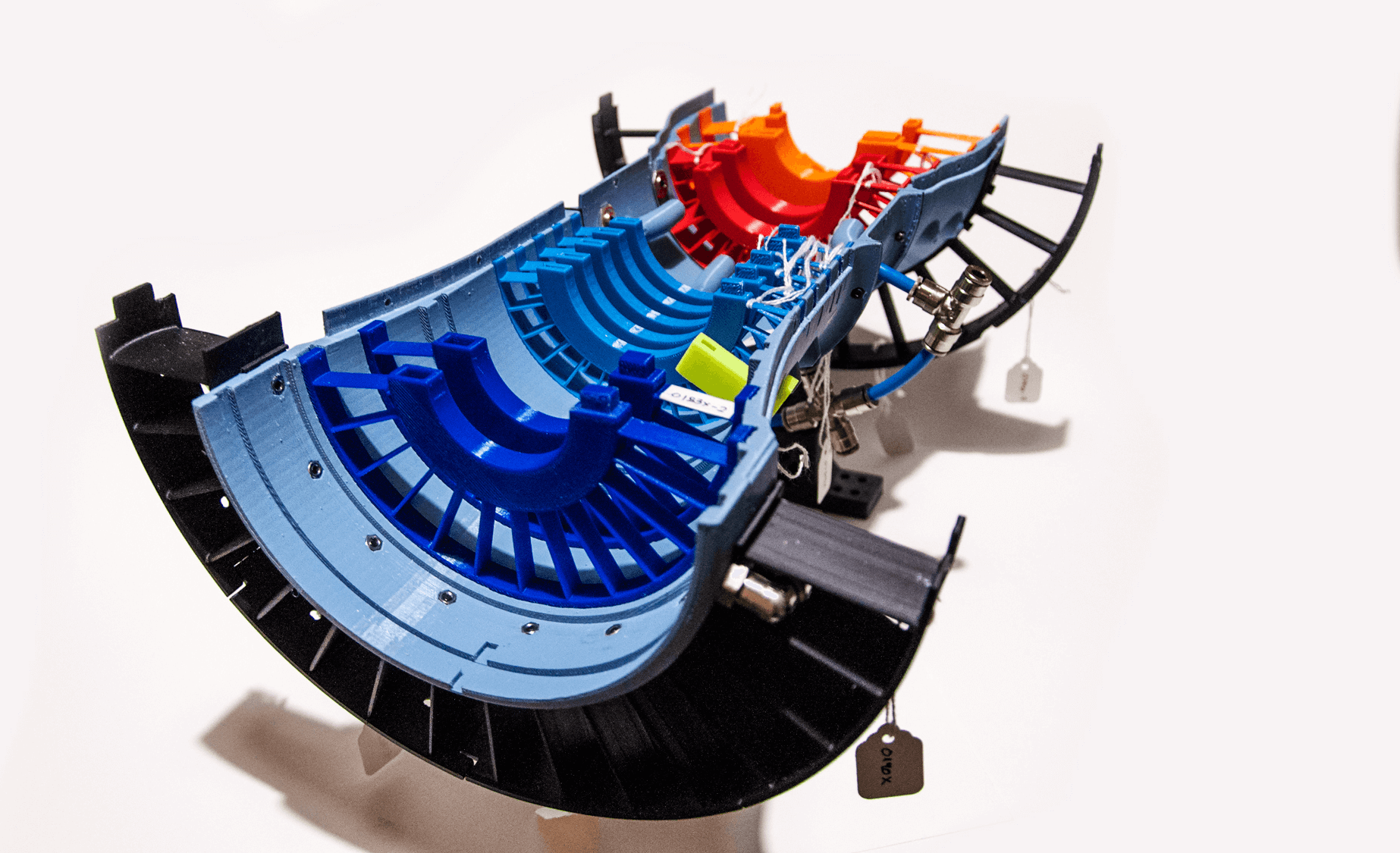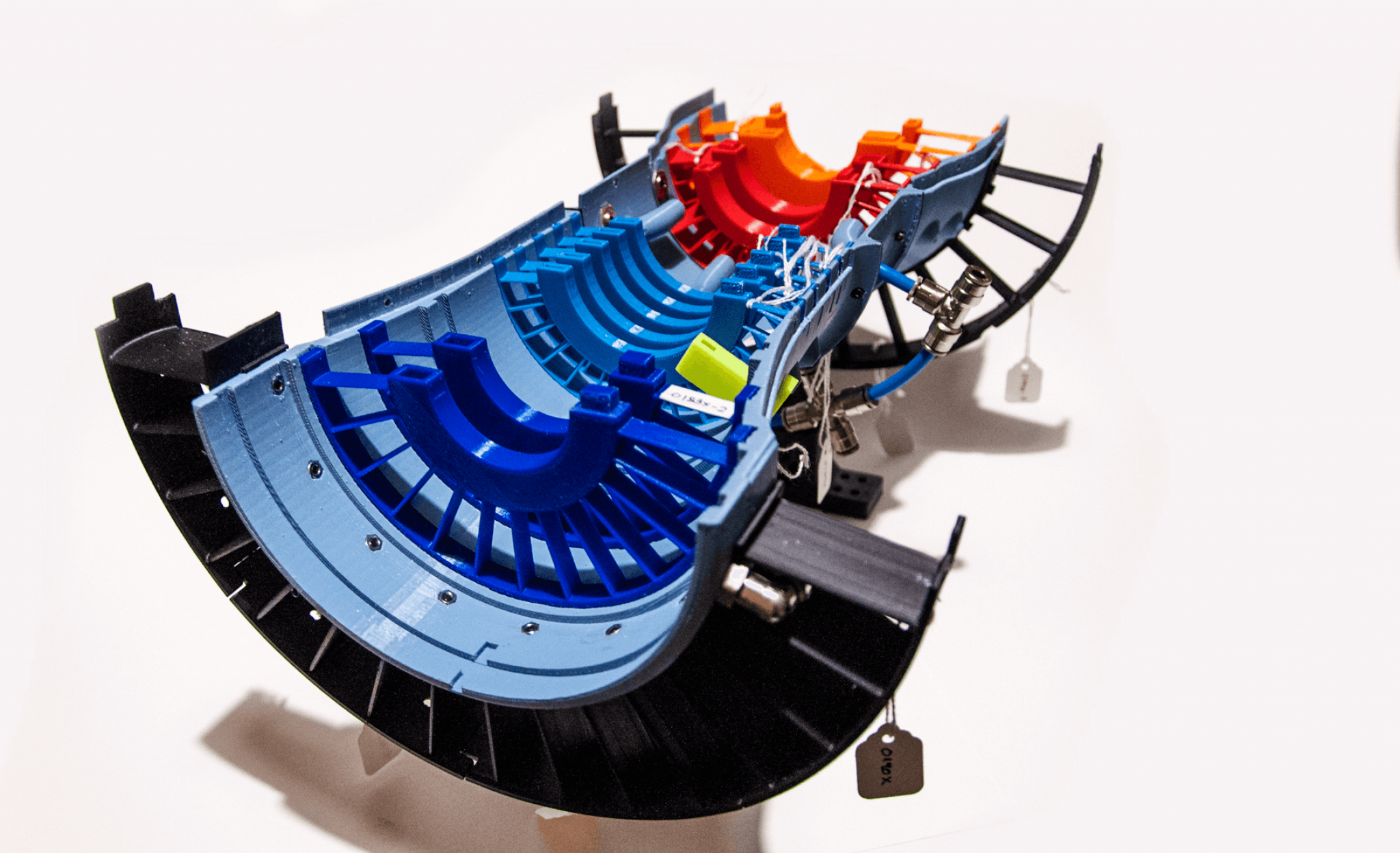 There is high demand for 3D printed parts in the aerospace industry as it allows topology optimization, batch production, shortening of the production time, and maximization of mechanical properties.
GE Aviation, which specializes in the production of Jet engines, uses this technology to produce fuel nozzles that are 25% lighter, stronger, and of the best quality than those products with assembling units.
NASA and Virgin Orbit collaborated to produce the first 3D printed rocket combustion chamber.
Automobile Industry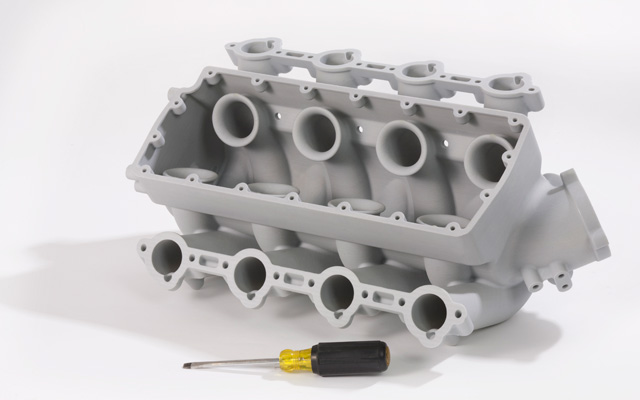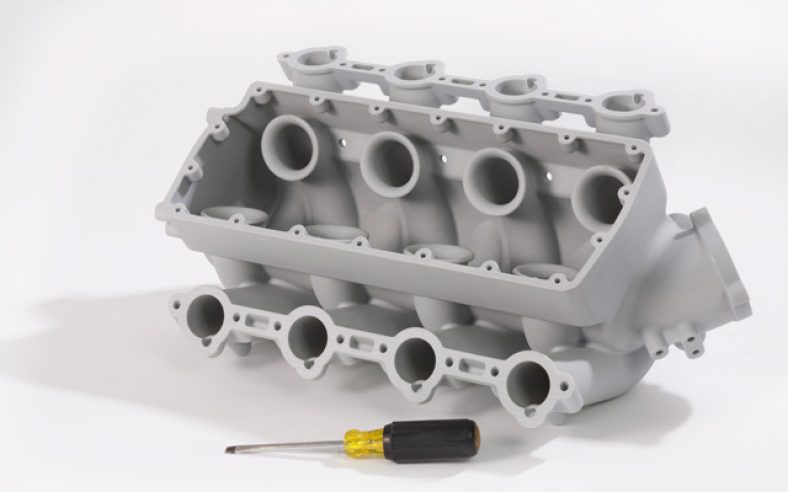 With the help of Additive Manufacturing, designing, experimenting, and producing various complex car parts easily and accurately has become possible. It allows manufacturers to choose from a different range of materials including metals and their alloys.
Car manufacturers are also using 3D printers to produce spare parts. Big companies like Ford, BMW, and Porsche are using this advanced technology for the production of various automotive parts and spare parts for old cars.
Railways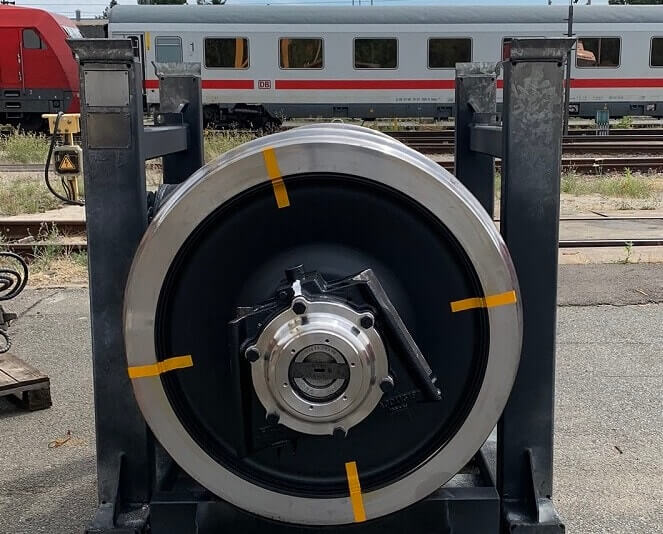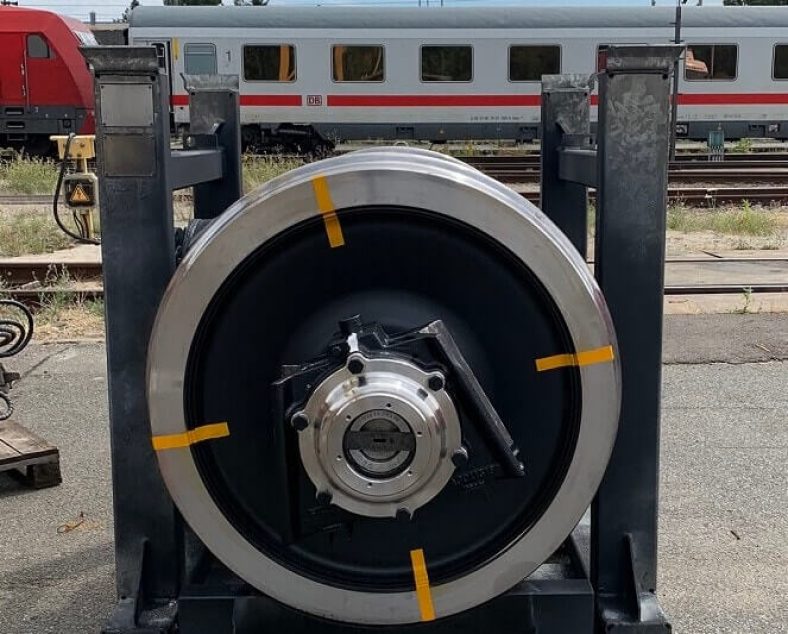 Credit: railtech
It is a vast transport industry that also takes advantage of additive manufacturing technology. It allows producing high-quality train and railway tools, components, and spare parts cheaply and quickly.
Most of these parts are manufactured using Fused Filament Fabrication (FFF) and Selective laser Sintering (SLS) technology.
Deutsche Bahn identified multiple train components that can be 3D printed, such as coffee machine parts, coat hooks, headrest frames, and steering wheel covers, etc.
Hamburger Hochbahn AG works alongside German Mobility Goes Additive to produce 3D printed operational mechanical parts, such as brakes, for their vehicles.
Electronics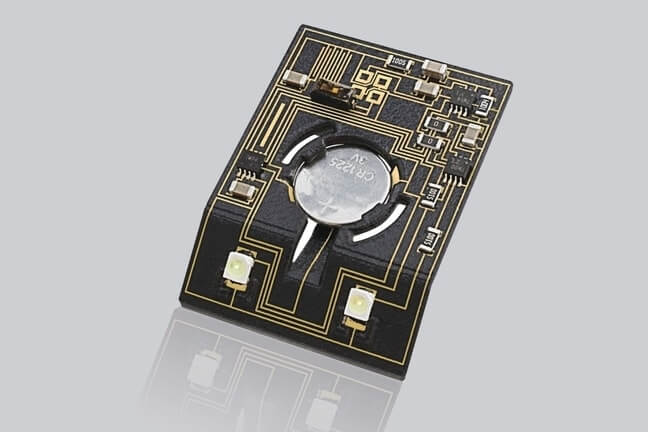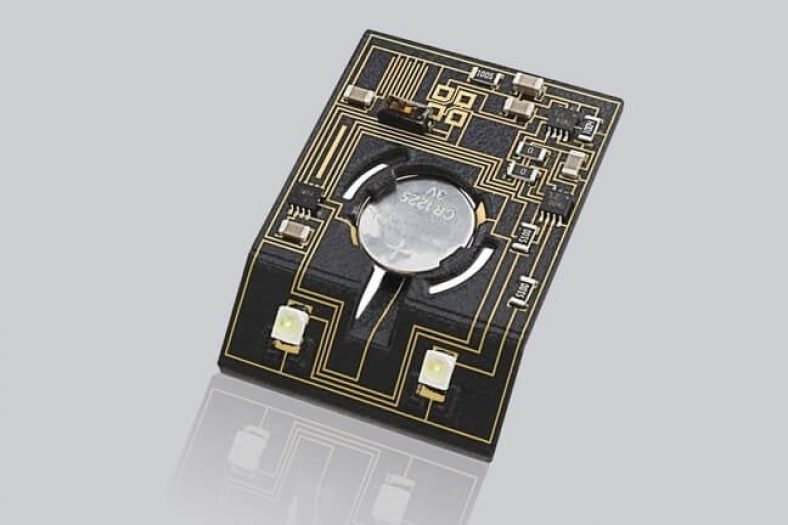 Credit: drupa
3D printing has poised a great change to the electronics industry. It typically uses jetting technology. The companies like Apple and Samsung use it to in-house 3D print prototypes of circuit boards and cellphones to speed up the design and experimenting stage.
Companies such as UVify also use additive manufacturing for producing lightweight and efficient drones that use both mechanical and electronic systems.
Comparison Chart
Name
Link
Nominations
Overall Rating
3D Systems FabPro 1000
Editors Choice
8.8
Markforged Mark Two
Best Enterprise
8.3
Ultimaker S5
Best Dual Extruder
9.1
EOS Formiga P110
Most Reliable
7.8
Lulzbot TAZ 6
Outstanding Open Source
8.4
Raise3D Pro2 Plus
Eco friendly
8.6
Voxeljet VX 4000
Largest Build Volume
8.8
3D Systems ProX 950
Most Integrated 3D Printer
8.9
EOS EOSINT M 280
Customizable
Machine
8.5
SLM Solutions SLM 500 HL
Most Compact Machine
8.5
Best 3D Printers for Mechanical Parts
There are thousands of 3D printers available in the market for printing mechanical parts. Each varies in its specifications. If you want to buy one for your business, it is time-consuming and tiresome to screen out each 3D printer that caters to your needs, especially with no experience.
Thus, based on our extensive research, in this guide, we have listed down 10 top 3D printers for mechanical parts. The detailed overview of each printer will make it easier for you to choose one according to your printing goals and needs.
3D Systems FabPro 1000
An industrial 3D Printer, Fab Pro 1000 specializes in the production of small parts with high quality. It has a print volume of 125 x 75 x 120 mm.
The layer resolution varies between 30 to 50 microns and the print speed is 21 mm/hour. The machine uses the DLP process for 3D printing.
The printer costs around $4126 and comes with a year warranty.
Salient Features:
3D print in hours: It can print three times faster than its competitor, Formlabs Form 2 with accuracy and better surface finish. It also allows printing multiple parts at a time.
Simple Post Processing: It involves two steps. After printing, the user can easily clean the print bed with a solvent and then UV cure with the finishing kit that comes with the printer.
Support Numerous Materials: The machine supports from regular resin to the toughest engineering thermoplastics for 3D printing.
Waste Management: The printer software, 3D Sprint, is material-efficient and supports structures.
Markforged Mark Two
Markforged Mark Two is a carbon fiber-based FDM 3D printer that offers great features to manufacturers. It helps to 3D print parts with metal-like strength by using carbon fiber and nylon.
It has a build volume of 320 x 132 x 154 mm. Its layer resolution is 100 microns. The printing speed is up to 100 mm/sec. Mark 2 costs around $13,499.
The company has a specialized team and a customer guide on their website that answer almost all customer queries.
Salient Features:
Enclosed Frame: The printer has a closed design structure. This allows maintaining a constant temperature to successfully 3D print with Nylon and other familiar materials.
Simple Design: The 3D printer is simply designed that make it easier to use and look elegant. The top hood makes it easier for the user to access the whole build area. Thus, it gives an edge over others.
Sturdy Frame: It helps to achieve high accuracy and create unimaginable designs.
Durable and stronger 3D Prints
Variety of Materials: Mark 2 supports a variety of materials that includes Onyx, Carbon Fiber, and Kevlar etc.
Dual Extruder: Allows printing with both carbon fiber and nylon. Thus, it helps to produce durable, flexible, and stronger parts.
Manual Calibration
Stainless Steel Extruders: These are more reliable than brass extruders. They can bear up high temperatures and help to easily 3D print with carbon fiber.
Heated Print Bed: It minimizes warping and allows strong first layer adhesion, which results in better print results.
Touchscreen Interface: The color touchscreen allows users to control the machine's settings.
Ultimaker S5
Ultimaker S5 is a high-quality professional FDM 3D printer. It has a print volume of 330 x 240 x 300 mm. The print resolution is between 20 to 600 microns. The nozzle can sustain up to 280 Degree Celsius temperatures.
The machine costs around $5,995. There are two different build plates and three print cores. It is easier to set up and offers exceptional print quality.
In all, it is a high performer 3D printer with the latest technology.
Salient Features:
Large build volume: The machine offers a large print volume. Thus, you can produce a huge range of parts and products using this printer.
Sturdy Body: It provides stability and helps to achieve high accuracy and a smooth finish.
Dual Extruder: It allows users to 3D print with two different materials and colors.
Swappable Printer's Nozzles: For printing finer and complex designs, the user can use a smaller diameter nozzle. For higher print speed, they can swap it with a bigger diameter nozzle.
Heated Print Bed
Support for Soluble Material: The machine allows printing with PVA to ease post-processing.
Pre Printing Setting: Pre settings allow the printer to recognize the materials through the NFC reader and make settings accordingly.
Pause and Resume Printing: The user can pause the printing anytime and then resume it. This feature allows printing with various materials as the user can change the filament by pausing it.
Active Bed Leveling
Filament Flow Sensor: It indicates to the user when the filament is running low.
Open Filament Support: It allows users to use filament from a third party. That helps in minimizing the cost of production.
EOS Formiga P110
EOS Formiga P110 is an SLS 3D printer that supports a variety of plastic polymers, which vary in physical properties such as tensile strength, resistance, stroke number, color or transparency, etc.
It was manufactured in 2018 and is mainly used in the aerospace, and automotive industries.
It has a print volume of 200 x 200 x 150 mm. The layer resolution is between 60 to 120 microns. The user can use Nylon, Polyamide, and Alumide to 3D print.
The printer costs $250, 000 and is easy to set up as it comes completely assembled by the company.
Though the printer is quite expensive, it is the most reliable printer on the market.
Salient Features:
High Print Speed: The printer's build rate is 1.2 inches per hour.
Supports small-medium-sized parts batch production: The machine allows to 3D print large batches of small to medium-sized complex parts and prototypes.
Sustainable and efficient: The materials used by the printer are recyclable. It helps to protect the environment and reduce costs. In addition, it requires low energy to operate and offers minimum downtimes due to an improved thermal management system.
Lulzbot TAZ 6
It is a good option for those who need a dependable 3D printer with a large build volume. It has a print volume of 280 x 280 x 250 mm. The print speed is 200 mm/sec.
It supports ABS, PLA, HIPS, PVA, Nylon, PETG, UV luminescent filament, PC- ABS etc. It is compatible with Mac, Windows, and Linux. The user can connect with a USB and SD Card.
The machine costs around $2500 and includes a 12 months warranty.
Salient Features:
Open Aluminum frame allows keeping track of printing process
Automatic Print Bed Leveling: The machine has four metal discs at each bed's corners. The extruder touches all the discs to determine the position of the print bed.
Automatic extruder cleaning: Before each print, a small pad cleans the extruder automatically to remove any filament particles that could ruin the print.
Glass Bed with a silicone heater on the bottom and PEI sheet on the top for automatic bed compensation
Hot end extruder and three cooling fans
Raise3D Pro2 Plus
Pro2 Plus is an FDM 3D printer. It has a print volume of 305 x 305 x 605 mm. The printing speed varies between 30 to 150 mm/sec.
The user can connect with a USB, LAN, and WIFI. It has a removable print bed with an inbuilt camera that allows monitoring the printing process.
The printer costs $5,999 with a one-year warranty. It is easy to set up with mostly automatic processes.
Salient Features:
Enclosed Chamber: It allows producing accurate, consistent, and high-quality 3D prints while maintaining a constant temperature inside a closed frame.
Metal Frame: The sturdy aluminum frame provides stability and durability to the printing process.
Huge Print Space:  The build volume is 12 x 12 x 23.8 inches. The user can print large size parts easily.
Power Outrage Recovery: When there is a power failure the printing pauses and the print process is saved. After power recovery, printing resumes from where it stopped. This saves from huge losses.
Filament Out Sensor: The machine indicates when the filament is running low and pauses printing for the user to refill it.
Heated Print Bed: This allows working with a wide range of materials from PLA to Nylon to wood. It prevents from warping.
HEPA Filter: It filters out harmful dust particles and fumes up to 90%. Thus, making it safe to be used in a closed and less ventilated area.
Remote monitoring: The slicer software allows users to remotely monitor the 3D printer through WIFI.
Automatic Bed Leveling
7 inches Color Touchscreen for user interface
Dual Extruder: It allows printing with two different materials and colors at a time.
Voxeljet VX 4000
Voxeljet UX 4000 allows large size 3D sand printing for prototyping and serial production. It is based on the Binder Jetting 3D printing process and is mainly used in the aerospace, aviation, and automotive industries. It has a print volume of 4000 x 2000 x 1000 mm.  The printer costs around $250,000.
The printer is best for all those who want to produce large size parts and prototypes.
Salient Features:
Flexible in producing parts and prototypes: The parts and prototypes produced by the machine are lightweight and efficient. The user can also transfer them from one VX series to another.
Seamless integration
Highest Precision: With a resolution of 300 dpi, the printer can 3D print finer details accurately and precisely.
Reproducibility and flexibility: It allows the production of large as well as small parts efficiently.
3D Systems ProX 950
ProX 950 by 3D Systems is used to produce large parts using SLA 3D printing technology. It has a build volume of 1500 x 750 x 550 mm.
The user can print with a wide variety of materials and 3D print casting patterns, jigs, and fixtures. The printer comes completely assembled by the company.
Salient Features:
Huge Build Volume: The machine allows printing large parts up to 1500mm long in one go. That provides strength.
Integrated Software, Material, and Printer: The integrated software allows selecting the material and optimizing the design. It highlights all the flaws to be fixed and identifies the fixing tools too for the best results.
Reliable, from micro to macro: The printer offers consistent 3D prints at both macro and micro levels with precisions and high resolution. The quality also remains constant during batch production.
Waste management and exchangeable material delivery modules: The support structure minimizes material waste. The user can also print the next part with a different material by changing it through material delivery modules.
EOS EOSINT M 280
EOS offers Additive Manufacturing metal and plastic 3D printers, and they manufactured the M 280 in 2010. The printer employs 200 to 400-watt fiber lasers for the direct laser sintering system.
It has a build volume of 250 x 250 x 324mm. The application of this printer is used in the healthcare, aerospace defense, and automotive industries.
Salient Features:
High Powered Laser
Stand-alone automatic power sieving: This feature is optional. However, it minimizes manual tasks. It is useful to print with heavy and less reactive materials like nickel alloy.
Laser Monitoring Power System: This system allows users to control all aspects of printing.
Gas Management System: It maintains a consistent printing process for building high-quality parts.
Intelligent exposure strategies: It allows optimization and adaption of various materials. You can use metallic materials, i.e. heavy, light, and alloy, for 3D printing.
Customization: You can easily customize the printer based on the customer's specifications.
SLM Solutions SLM 500 HL
This printer features selective laser melting technology. The printer has a laser beam, which is powerful enough to melt and fuse the metallic powder to print out items.
You can use this printer to reduce the time required for mass production, as well as reduce cost. The cost of the printer goes up to $2 million, and you can use it for printing parts that comprise various materials.
Salient Features:
Part Removal Station: The machine automatically manages and feeds material through a Part Removal Solution
Quad Laser Optics: It increases the speed by 90% as compared to dual laser optics.
Open Software Design
Handling of Powder Material: The printer uses a closed-loop transport system for powder metal to ensure safety and reduce manual handling time.
Comprehensive Process Monitoring: It offers transparency by providing comprehensive process monitoring modules.
Buyer's Guide
When making a purchase decision of 3D printer for mechanical parts, the user should consider the following factors:
Build Print Volume
The size the machine can 3D print depends on the dimensions (length x width x height) a printer offers. For printing large parts in one go, you will require large print space. This saves assembling time and provides strength to the parts.
3D Printing Technology
The most commonly used technology is FDM. You can find cheaper options that are based on this technology. For SLA, SLS, DLP, and binder jetting, the options decrease and the cost of the printer increases.
Print Material
Different 3D printers use different materials to print. Some use plastic, other use resins, and metals. It is ideal to buy a printer that uses a wide range of materials and colors.
Print Speed
Delta 3D printers print faster than Cartesians and FDM are faster than SLA. The print speed determines the time of production and time to market. The faster the print speed, the better it is to design, test and remake.
Resolution
Layer resolution determines the print quality.
Frequently Asked Questions (FAQs)
Which Industries Use 3D Printers For Mechanical Parts? 
Aerospace, automobile, electronics, and railway industries demand the 3D printers most for the production of their mechanical parts.
What Are Mechanical Parts? 
Mechanical parts are the basic components of a machine that make up the mechanical system. These include linkages (joints and hinges), clutches, etc.
What Is An 'Open Source' 3D Printer?
Open-source 3D printers allow you to print with any suitable material from any source. This means you can use third-party material too. It allows controlling the operating cost.
What Is The Purpose Of Two Extruders?
Two extruders allow you to print with two different materials and colors to give great print results.
Conclusion
The market for 3D printers is expanding exponentially. There are thousands of 3D printers available for the production of mechanical parts. Each of them has its own pros and cons.
Before making a purchase decision, you should consider its connectivity, print material, user interface, build plate, print space, extruders, print quality, speed, printer capabilities, and practicalities, and, most importantly, the cost of the printer.