Solidscape S500
Solidscape S500 is a very precise 3D printer created especially for metal casting. The benefiting jewelry industry, the most, this 3D printer can create amazing designs without any hassle.
PROS
Easy to setup
One-touch operation
Auto fault detection
Auto calibration
High precision and accuracy
Larger material tank for continuous operation
Dissolvable support
Possible to create complex geometries
Responsive customer support
Clear burnouts
CONS
Expensive. Not suitable for small business because of affordability
A bit heavy
Product
Specification
Videos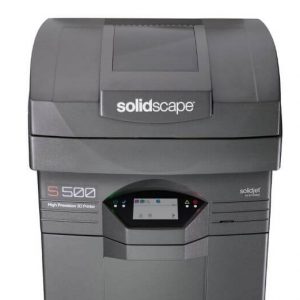 Dedicated especially for metal casting, this printer is a result of thirty years of research work of the manufacturer. Hassle-free designing for ...
| | |
| --- | --- |
| Model | S500 |
| Manufacturer | Solidscape |
| Price Range | $ 50,000 — $ 100,000 |
| Availability | Available |
| Classification | Professional |
| Technology | Material Jetting |
| Material | Wax |
| Heated print bed | No |
| Heated build chamber | No |
| Automatic calibration | No |
| Closed frame | Yes |
| Dual extruder | No |
| Independent Dual Extruder | No |
| Full color | No |
| LCD screen | No |
| Touchscreen | Yes |
| On-board camera | No |
| Mobile app | No |
| 3D scanners | No |
| CNC mill | No |
| Electronics 3D printing | No |
| Laser engraving | No |
| Conveyor belt | No |
| Air filter | No |
| Pellet extruder | No |
| USB | Yes |
| Wifi | No |
| Bluetooth | No |
| SD card | No |
| Ethernet | Yes |

Table of Contents
Stratasys, a 3D printing company behind the development of Solidscape S500 has been working for the last 30 years to bring the most sustainable and advanced technology to the forefront.
And, it has succeeded to do the same with this one too. Read the Solidscape S500 review to find out everything about this 3D printer that is worth noting.
S500 is a very precise 3D printer created especially for metal casting. The benefiting jewelry industry, the most, this 3D printer can create amazing designs without any hassle.
You can depend on this 3D Printer for providing you with the best possible results. Accompanying higher print resolution and amazing ease of use, S500 showcases some of the most enthralling features, difficult to find anywhere else.
The 3D printer has a lot of benefits for the users. Starting from the one-touch setup to the effortless post-processing, users can delve into the finest designs seamlessly.
Also, there are many wonderful additions to the machine that seems too good to be true. We have already witnessed how resin-based 3D printers require huge post-processing know-how. However, this one is completely different from the league.
Considering the obvious difference from its counterparts, it won't be difficult to find out why this machine is so entirely awesome.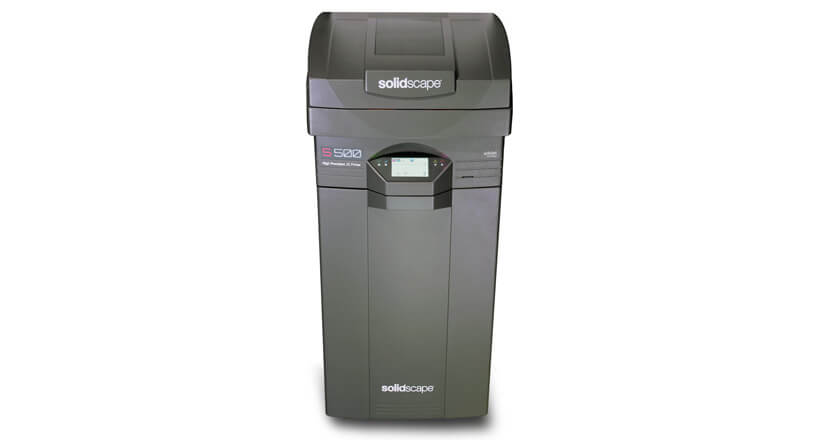 Features
The 3D printer is equipped with a comprehensive set of features that make it one of a kind. It can help users achieve the highest precision.
Solidscape S500 is nothing less than a complete solution for the metal casting industry. You can use almost every metal with the casting wax produced by the 3D printer.
Based on its new Solidjet Technology, the manufacturer has come up with a support structure made of solid wax.
This procedure is helpful in giving shapes to the organic designs including overhangs, thin walls, undercuts, and even interlocking parts. Moreover, the results are highly integrated featuring unmatched interior and smoother surface finish.
Let us check out the Solidscape S500 review to find out what all features are responsible for such amazing results.
Ultra-Precision: Also known as a drop-on-demand material, the Solidjet technology is very precise when it comes to creating complex designs. The 3D printer is able to provide the desired symmetry along with the accurate dimensional details. You can vision a huge difference in your jewelry designing with the introduction of the S500 3D printer. Most of all, you can produce jewelry that is not possible to create otherwise.
Direct Casting: The 3D printing takes users to the last step of investment casting, eliminating any other extra process in between. Hence, minimizing the required efforts exponentially. Not just that, one can use a variety of different materials for casting. Better to say that any material possible for casting can be used with this castable wax for creating a final piece of jewelry.
Impossible Geometries Possible: You heard it right. As mentioned before, the 3D printer is capable of producing really complex geometric designs seamlessly. With thin walls and powerful inbuilt technology to provide shape to overhands, undercuts, and what not, S500 does steal the show. You can create whatever you wish to see on your store shelves. It does eradicate the limitations associated with the traditional jewelry-making technique.
No Residue Burnout: The company claims that the 3D printer works with clear burnouts. In other words, castable wax is highly durable, yet easily melted out during casting. Moreover, it does not emit any residue or ash. There is more to it. It is free from thermal expansion and blowouts.
Customized Parts Possible: 3D Printers are known for making it possible to create customizable parts at a much-reduced cost and in shorter time lead times. And, this one is no different. You can trust the machine for producing parts with less turnaround time.
Dissolvable Support: The 3D printer offers soluble support that goes away when submerged in the non-toxic liquid. This is highly beneficial in getting a smoother surface finish all the time. Hence, giving users the best way to get perfect casted jewelry. In the case of complex geometries as well, soluble support plays an important role in achieving thin walls.
One-Touch Operation: With this feature, it becomes easy for users to work with the machine, even if they are beginners. Unlike other 3D printers that require a tiring setup, this one can work right out of the package in no time.
Quicker Calibration: This again is one of the most desirable features of S500. It further makes the operation easier for beginners and starters. So, if you are skeptical about replacing your old techniques with S500 thinking you lack the know-how, think again. The printer checks the best-suited calibration frequency and sets it all by itself. Hence, reducing the wastage of material as well.
Fully Assembled: The 3D Printer comes in one piece. This means that you do not have to work rigorously to join different small parts as it is with the 3D Printer kits. Hence, you can start printing after a few moments of unboxing the machine. It is easy to setup. Overall, you will not need anyone to help you through the process. It can be set up single handily.
Auto Fault Detection: The machine can detect the fault and resume the operation from where it was misled. Hence, helping users to stay accurate with their designs without the need for supervising the machine from time to time.
Larger Material Tanks: One can make the 3D Printer work for long hours without needing to refill the material tank. This is because it is really large and can go for an entire day, depending on the design and number of items produced by the printer.
Apart from these features, there are many benefits and functionalities that one can only discover with experience. You have to use the 3D Printer to know its actual worth.
Specifications
Solidscape S500 occupies 558 x 495 x 419 mm of space and provides users with 152.4 x 152.4 x 101.6 mm of build envelope.
It weighs 36 kgs and will require a permanent place for itself. When it comes to layer thickness, you can expect it to offer 0.0508 mm to 0.0635 mm of layer height.
The resolution is also very precise and you can achieve amazing results with 5000 X 5000 dots/inch in X, Y axes.
The connectivity is possible via USB and ethernet. And, the 3D Printer is compatible with Windows OS only.
Price
Although the price is not listed explicitly on their website, you would need to request for a quote to find out how much S500 costs. However, one thing is for sure, it must be somewhere around a few tens of thousands of dollars.
Hence, it is going to be pretty expensive. And, it does justify its cost.
First Impressions
As it is with other products from Solidscape, this one also comes securely packed. You do not need to worry about what's inside, as the packaging ensures that the 3D printer stays safe without incurring even the slightest scratch.
Moving on, when you unpack the box, you will find a huge, yet sleek 3D printer, featuring professional looks. The 3D Printer is very sturdy and it would be clear from the looks of it only.
Setup
The setup is easy. As the 3D printer is completely assembled, you do not need to do much about getting the parts together. Instead, the setup would feel like a breeze.
You have the complete manual for connecting the printer with the power source and how to proceed with the initial setup steps. The calibration is automated too.
So, you will only require to follow a few steps, the instructions already being laid with precise details. Do not miss any part of the setup and you would be able to start 3D Printing with the machine in just a few minutes of taking the 3D printer out of the box.
Printing Type/Cost
The 3D printer is based on its unique Solidjet technology. Using this technology, the 3D printer lays down each layer in the form of droplets of materials precisely along the three different axes.
Hence, providing users with high-definition details. After the droplets are laid down, the rotating milling blade makes sure that the layer is consistently leveled. Hence, maintaining a consistent thickness of 50µm for the best possible accuracy.
There is not much to say about the printing cost. Because, apart from the cost of materials, you will have to include various parameters for printing with this machine. For instance, the design and complexity of the parts, layer height, the electricity cost, and a few others.
Print Quality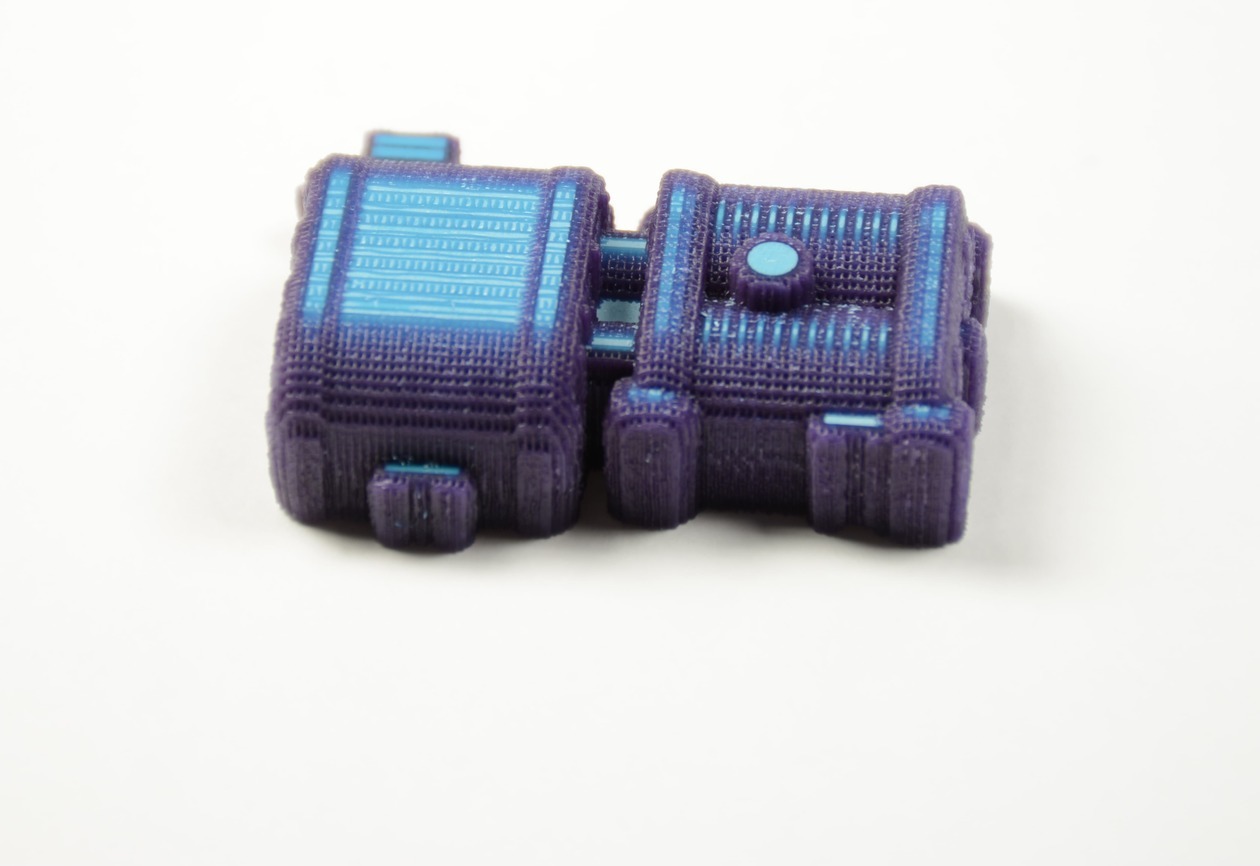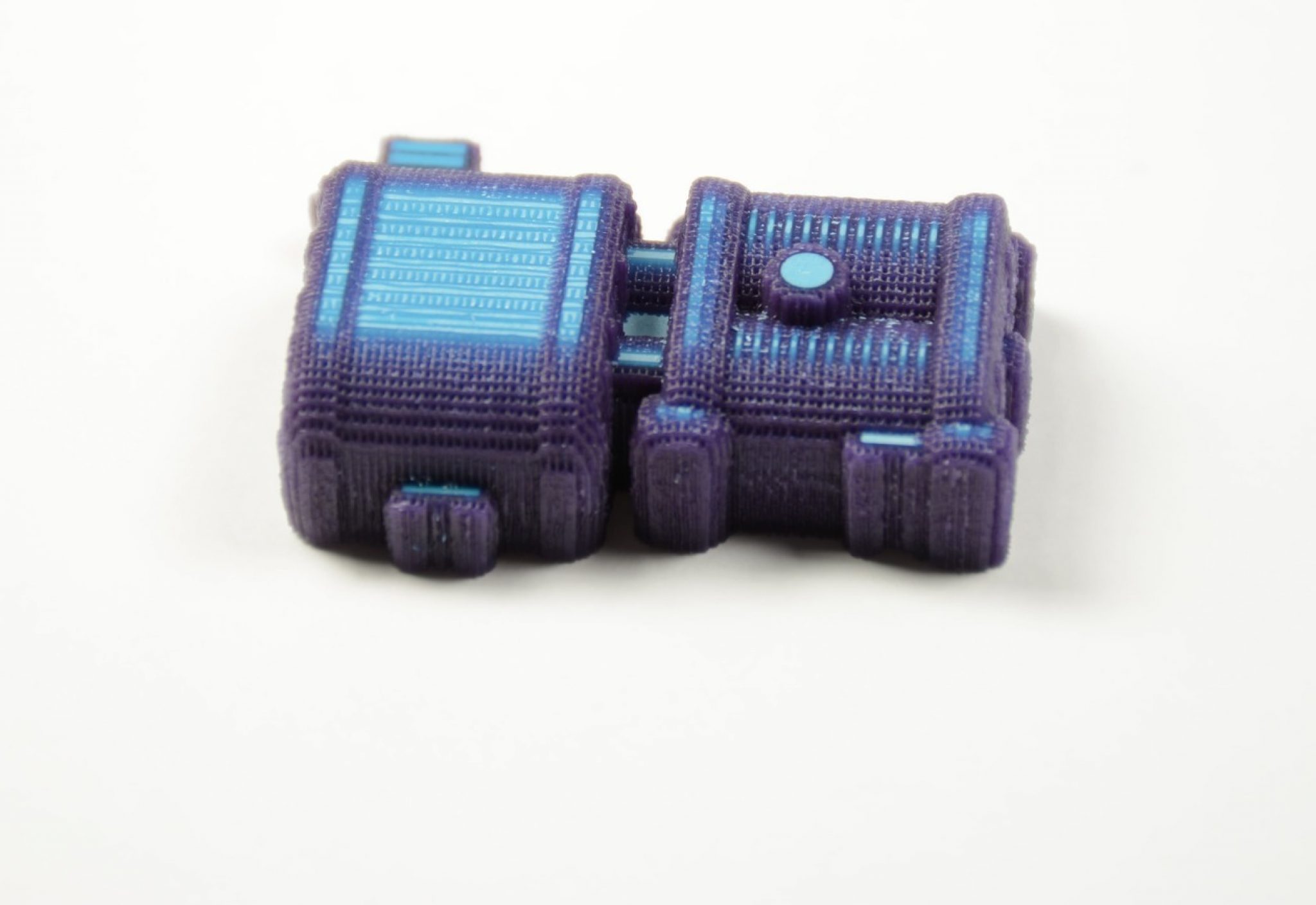 Credit: multistation.com
After exploring so much about the 3D Printer, you must be aware of what to expect in terms of print quality.
Without any doubt, this is one of the most accurate 3D printers for investment casting. Hence, the print quality is amazing. With 5000 dots per inch, you can make out the precision it is capable of achieving.
Software
The company offers its proprietary software to the users. The software is very intuitive and easy to manage. It seems similar to the ones available outside of the Solidscape ecosystem.
Moreover, the slicing software can accept the CAD files without needing conversion to the STL files. This is to eliminate the probable errors that may inculcate because of the conversion process.
Customer Service
Once again, Solidscape S500 makes it difficult for users to ignore the machine. The company offers amazing customer support dedicated to helping every user asking for assistance. The website also has all the data related to the setup and maintenance of the machine.
Hence, you do not have to worry about the after-sale services. Plus, the company also can send technicians on request. Hence, you do not need to worry about the quality of customer support at all.
Parameters Influencing the Buying Decision
As you must know that the 3D printer is not cheap. It does provide a huge list of perks to the users. However, that does not mean it would be suitable for your specific need. So, why not review the details of the machine to make an informed decision.
3D Printer cost: It is highly expensive. Not affordable for home users as well as enthusiasts.
3D Print quality: Unmatched print quality. You can expect to be able to create complex geometries as well as organic shapes without a need for extra effort.
3D Print speed: The print speed is also amazing. You can create a lot of custom parts in a day.
3D Printer capability: Without any confusion, the 3D printer can be termed as highly capable. With so many perks, you can use the machine for creating highly detailed designs with thin walls.
3D Printer Practicality: The 3D printer is manufactured to help through the metal casting process. Hence, it can be utilized for similar applications. You can create rapid prototypes as well as castable wax for jewelry designs.
3D Printer User expectations: It is a great machine and does everything that a user will ever want. You can call it beyond its time.
The Verdict
The jewelry niche is a huge industry. There are so many reasons for which the industry, however, is not able to realize its true potential.
However, with the introduction of 3D printers, things have been changing. Even though few businesses are able to afford a machine like this one, it does create a huge leap of difference in the terms of efficiency of jewelry designing.
The Solidscape S500 review defines the way the machine can help jewelers and designers to find their true worth.