Table of Contents
There are many entities that make 3D printing technology possible. Starting with a 3D design file, the software which makes this file, the 3D printer, the 3D printing filament, and many others.
In this article, we are going to talk about 3D printing filament especially Ultem 3D printing filament.
Having 3D printing filament is a common need of any FDM 3D printer. It carries the raw material that you need for 3D printing. Most people are familiar with the famous 3D printing material such as ABS and PLA, but not many know about Ultem.
So we are taking this opportunity to spread knowledge about this lesser-known 3D printing raw material called Ultem.
The name of this 3D printing filament is generally taken with another 3D printing filament i.e. PEEK.
History About Ultem and PEEK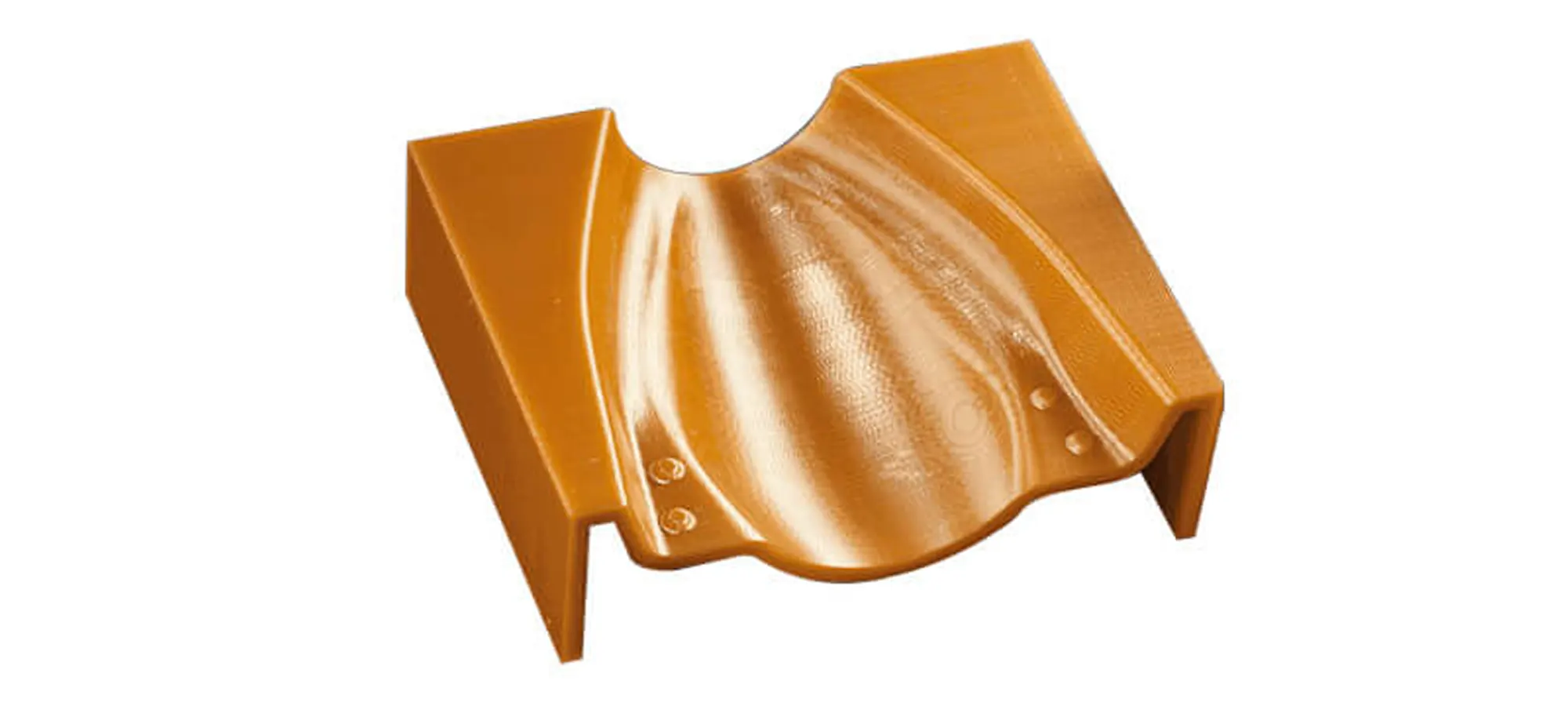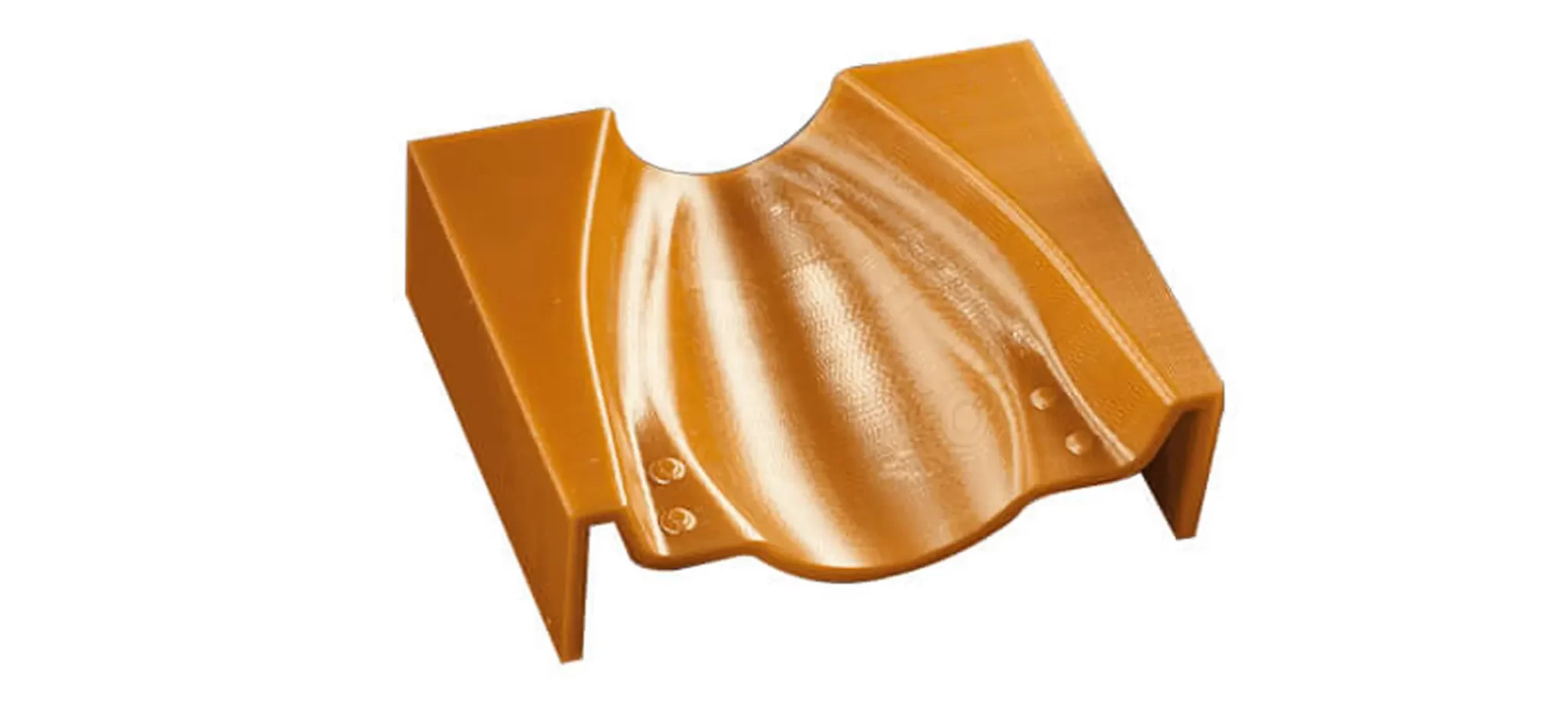 In the world of fused deposition modeling technique or fused filament fabrication technology, one family of materials is considered to be the king of the 3D printing filaments such as polyaryletherketone.
This class of material is semi-crystalline plastics, colloquially known as PAEK, the material can withstand high temperatures while maintaining mechanical strength.
While printing a part or functional prototype using FDM and FFF 3D printing, PAEK is primarily used in the form of polyether ether ketone which is also known as PEEK filament.
An even more affordable form of printing material is polyetherimide which is also known as PEI, which is even better known under the brand name ULTEM. So, you can say that Ultem is a brand of PAEK material.
This material is said to be developed by General Electric's Plastics Division, which was under Joseph Wirth in the 1980s.
The PEI or how it is colloquially known as, Ultem, is a durable thermoplastic with important physical properties that include:
High heat.
Solvent.
Flame resistance.
High dielectric strength.
Thermal conductivity.
SABIC acquired General Electric's Plastic Division in the year 2007. This acquisition made ULTEM became the property of the largest public company in Saudi Arabia.
3D printing Ultem is a material that is a more affordable alternative to PEEK but is known to have a lower impact strength and usable temperature than that.
An important thing to note here is the application of Ultem 9085 in the field of aerospace wherein it has received a number of aerospace certifications that have made it the go-to material when 3D printing performance plastic parts for civil aircraft.
As history holds true, during the start of 3D printing technology, the only company capable of 3D printing with the material was Stratasys.
This company also holds patents related to extrusion additive manufacturing (AM). Additionally, it also has the mechanisms that are required to safely heat a 3D printer sufficiently and stably for melting temperature-resistant materials like ULTEM.
However, in the year 2009, the key patents related to the extrusion process expired. This change gave an opportunity for the members of the open-source 3D printing movement known as RepRap the courage to commercializing their inventions.
Since that year, numerous FFF companies have sprung up and many have since shuttered their doors.
During that time, very few companies explored the possibility of printing with ULTEM, and to date, only a handful of companies have produced printers capable of handling PEI or PEEK.
Applications of 3D Printing Ultem Filament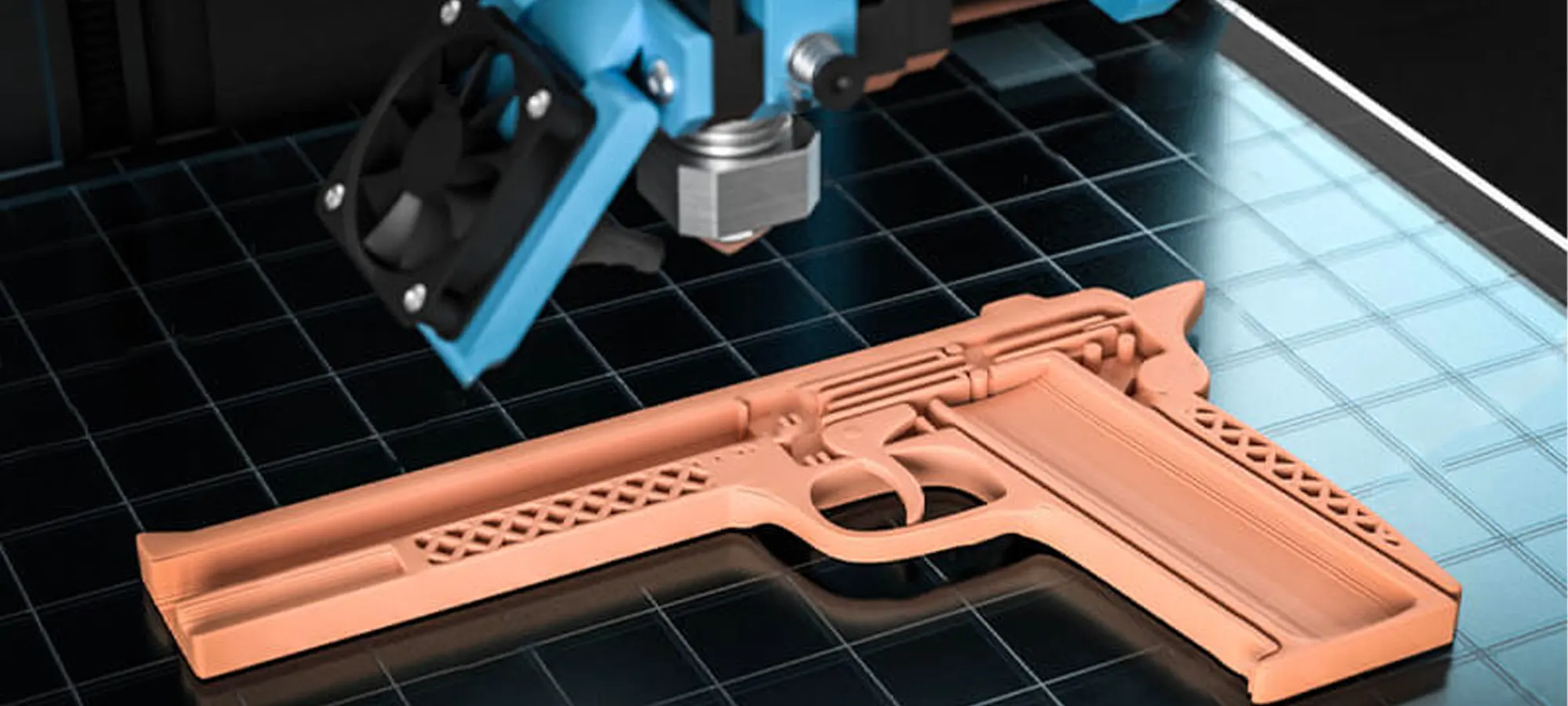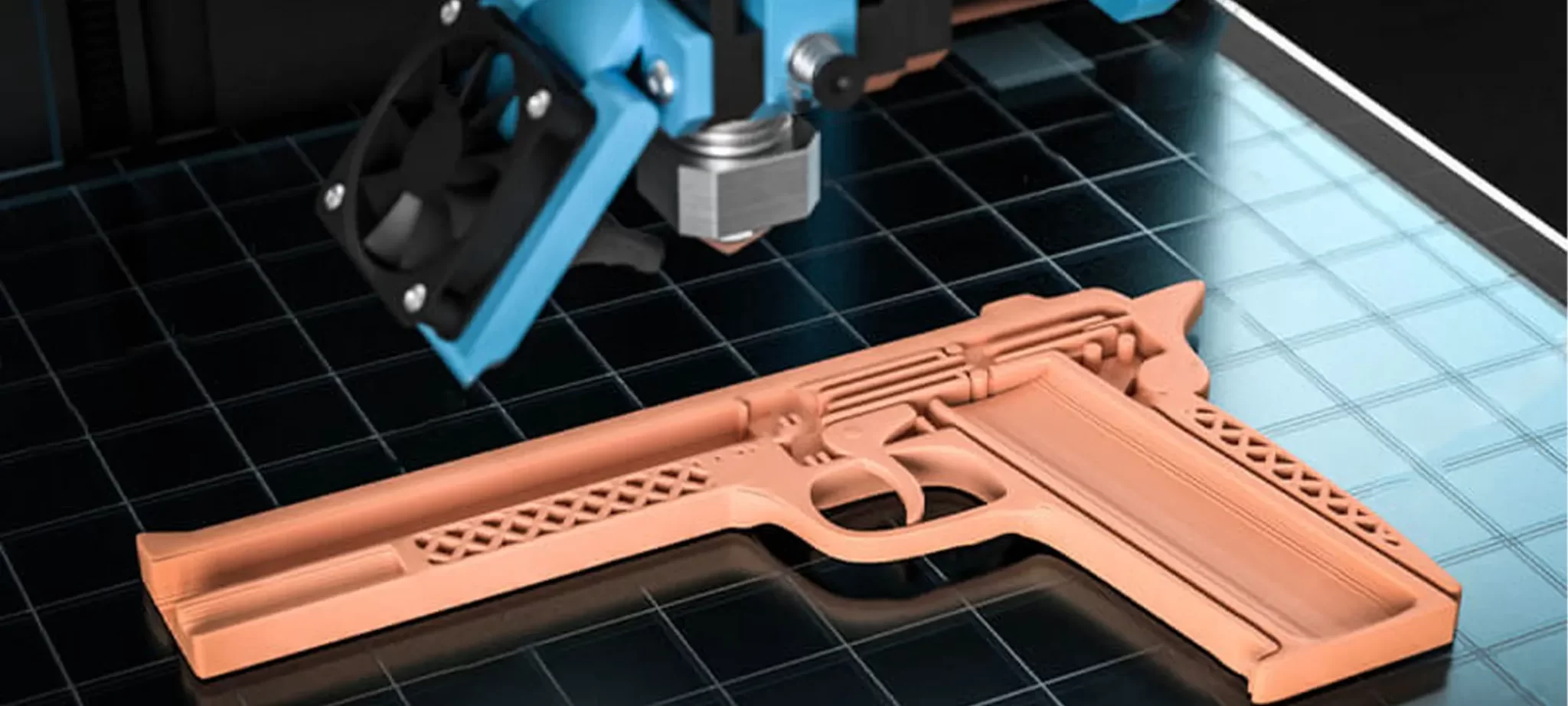 Below mentioned are the key industries in which Ultem manufactured parts and functional prototypes have found application.
Aerospace
The excellent balance of flame retardancy, low smoke emission, and low smoke toxicity are the characteristics of ULTEM 9085 that make this 3D printing filament an excellent candidate for aerospace and aircraft applications.
ULTEM 9085 meets FAR 25.853 and OSU 65/65 with low toxicity, smoke, and flame evolution. Resins made from Ultem material are found in applications, such as:
Personal service units.
Oxygen panels and components.
Ventilation system components.
Connectors.
Cable ducts.
Latches.
Hinges.
Food tray containers.
Door handles.
Interior cladding parts.
Automotive / Transportation
Ultem resins are known in the market to provide automotive manufacturers with high-performance giving, chemically resistant, thermally-stable, and a cost-effective alternative to metal parts and functional prototypes that is strong enough to replace steel in some applications and light enough to replace aluminum in others.
For applications like transmission components, throttle bodies, ignition components, sensors, and thermostat housings, Ultem can be way too better than the material which is currently used to make so.
Electrical / Electronics
Resins made from Ultem may be an excellent material choice for today's demanding electrical applications, including intricate parts such as connectors, MCB components like housings, shafts and levers, hard disk drive internals, FOUP's, BiTS, PCB's, MCCB internals, Plenum devices, LCD projector internals, fuel cell components, and a lot of other parts.
Attributes of Ultem and its Recommended Printing Conditions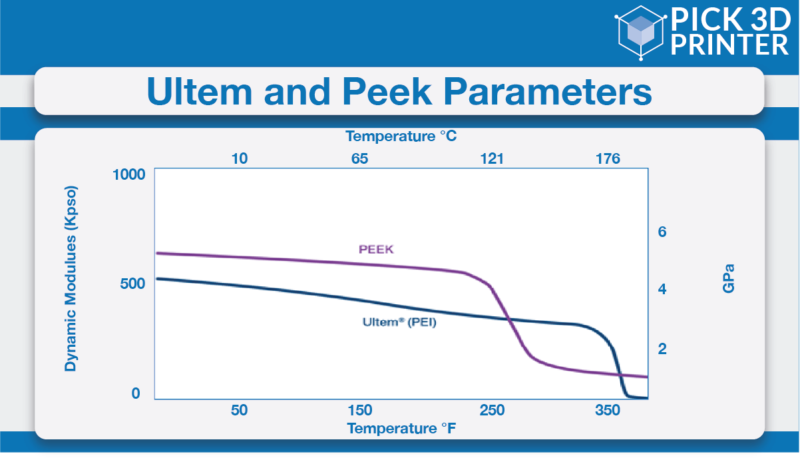 3D printing Ultem has high thermal properties such as a glass transition temperature of 186 degrees Celsius.
It has an inherent flame resistance with low smoke evolution as well as low smoke toxicity.
This material has long-term hydrolytic stability, excellent dimensional stability, and parameters such as low creep sensitivity, low uniform coefficient of thermal expansion, and can highly produce a part to part dimensions.
Ultem has exceptional strength as well as modulus and this goes even at elevated temperatures.
It has good resistance to a broad range of chemicals like automotive fluids, fully halogenated hydrocarbons, and liquids such as alcohols and aqueous solutions.
The Ultem has a stable dielectric constant as well as dissipation factor over a wide range of temperatures as well as frequencies.
The filament diameter is industry-standard 1.75 mm, available in natural and black colors.
The extruder temperature of the printer while printing with Ultem should be in the range of 350 to 380 degrees Celsius whereas the bed temperature should in the range of 140 to 160 degrees Celsius.
For preparing the print bed of your printer you should have a PEI Tape, Polyimide Tape, Lightly sanded FR4, or Perf board.
You require no cooling fan and should have a print speed of 1000 mm per minute as the starting point of the 3D printing process.
Ultem 9085 and Ultem 1010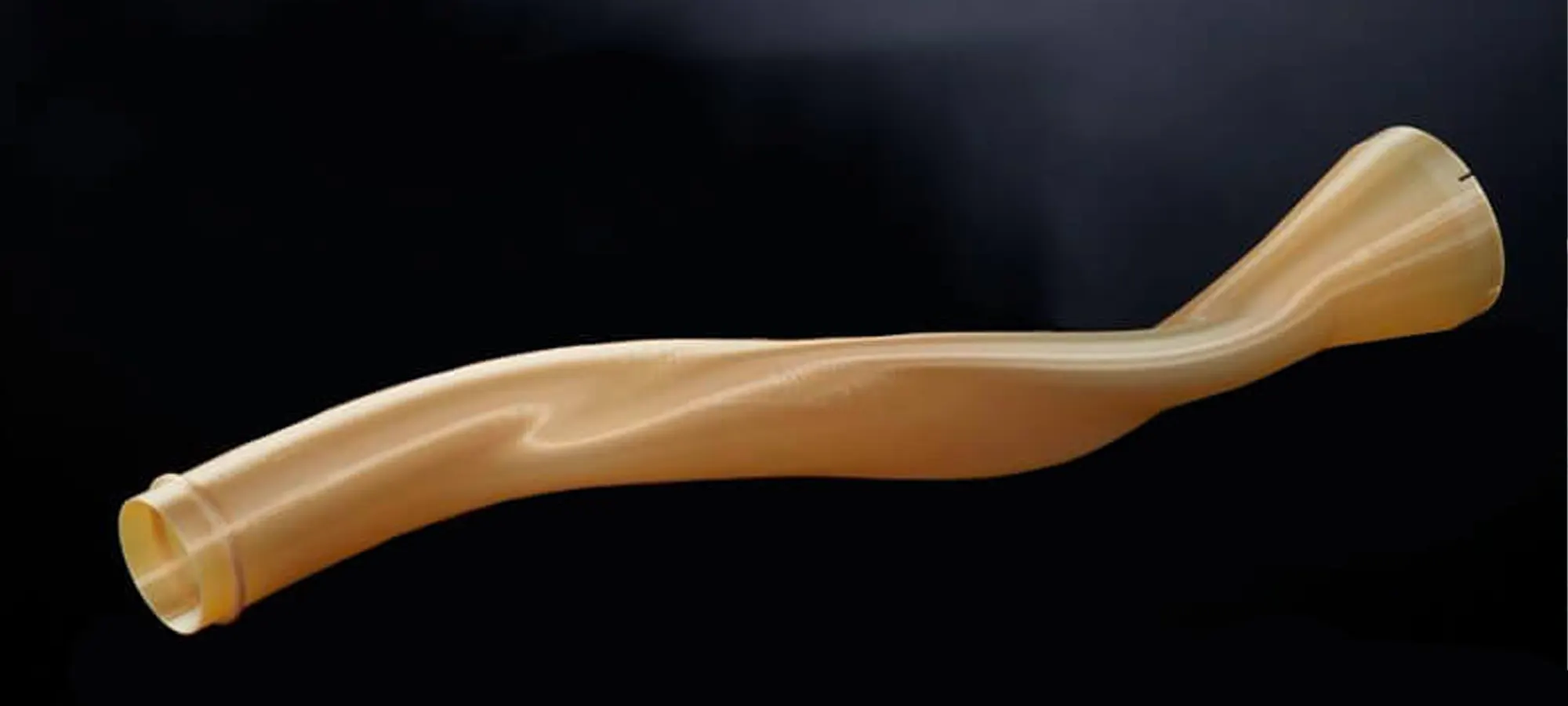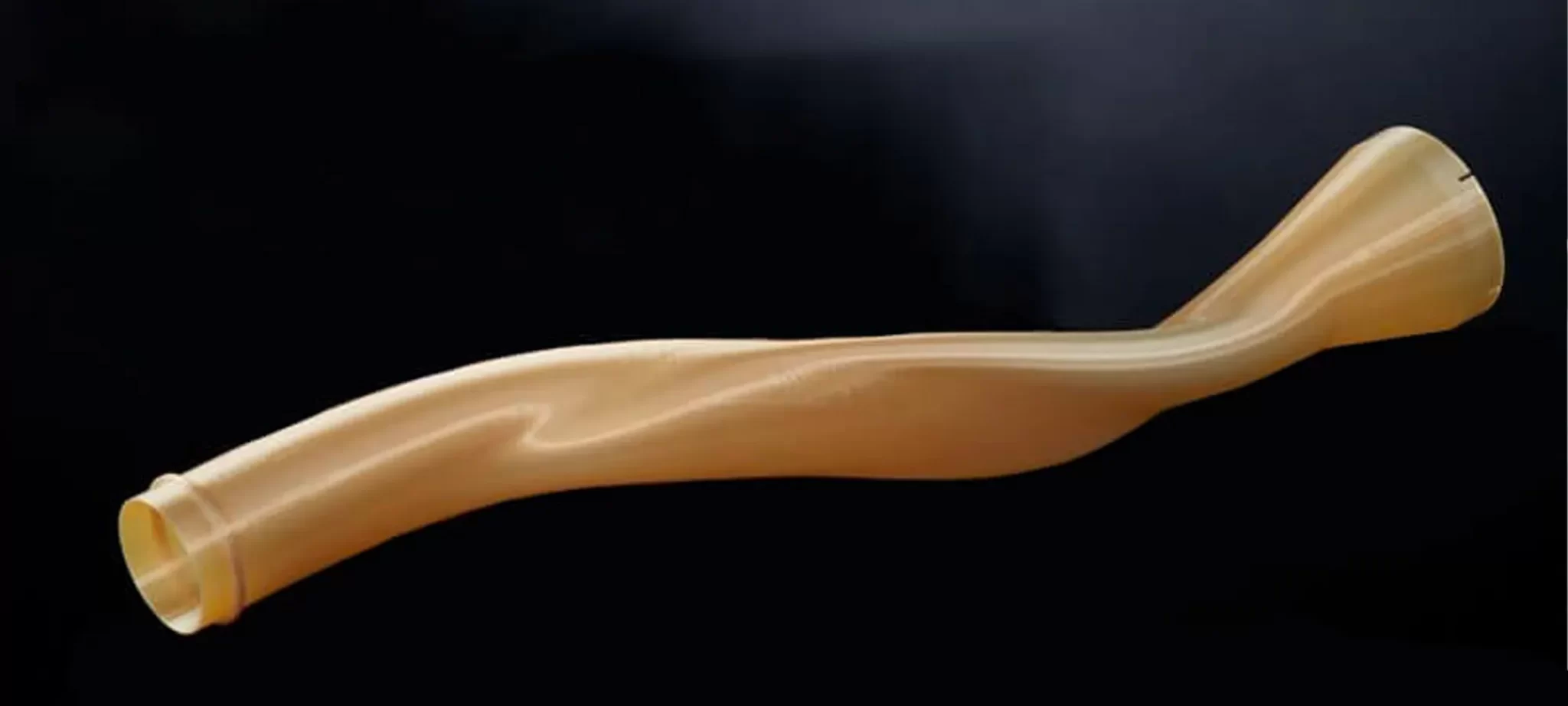 These are the name of two 3D printing Ultem materials made by the company Stratasys. ULTEM 9085 is a resin that has characteristics such as being flame-retardant and high-performance thermoplastic.
The company claims how this resin features not only a high strength-to-weight ratio but also excellent heat resistance and high impact strength.
With all of these, the material also possesses favorable flame, smoke, and toxicity (FST) characteristics.
ULTEM 9085 resin CG meets the stringent test criteria that are possible in the field of 3D printing technology and retains traceability required by the aerospace industry.
There are certificates of analysis document test results of this material available that identify for both raw material and filament to match filament lot numbers to raw material lot numbers.
This allows traceability from printed parts back to raw material. Ultem 9085 is said to be compatible with F900 and Fortus 450mc.
This material is specially used for 3D printing prototypes as well as tooling and production parts.
ULTEM 1010 resin is known to offer superior tensile strength and excellent chemical and thermal resistance to make up for any FDM thermoplastic.
Available, both in general-purpose and certified grades, ULTEM 1010 resin uses breakaway support and has a certified grade that is biocompatible as well as is, approved for food contact with NSF 51 and ISO 10993/USP Class VI certifications.
3D Gence 3D Printer and 3D Printing Ultem Filament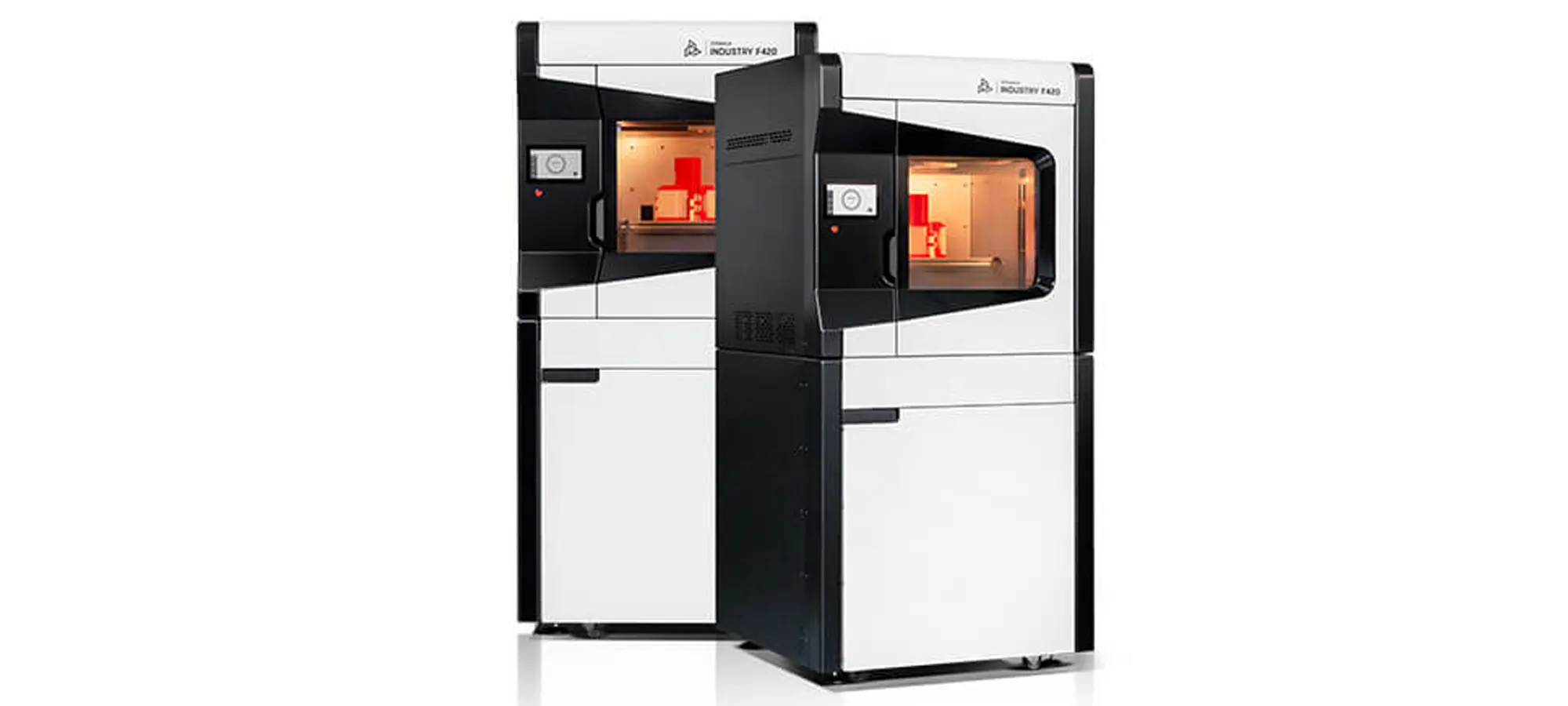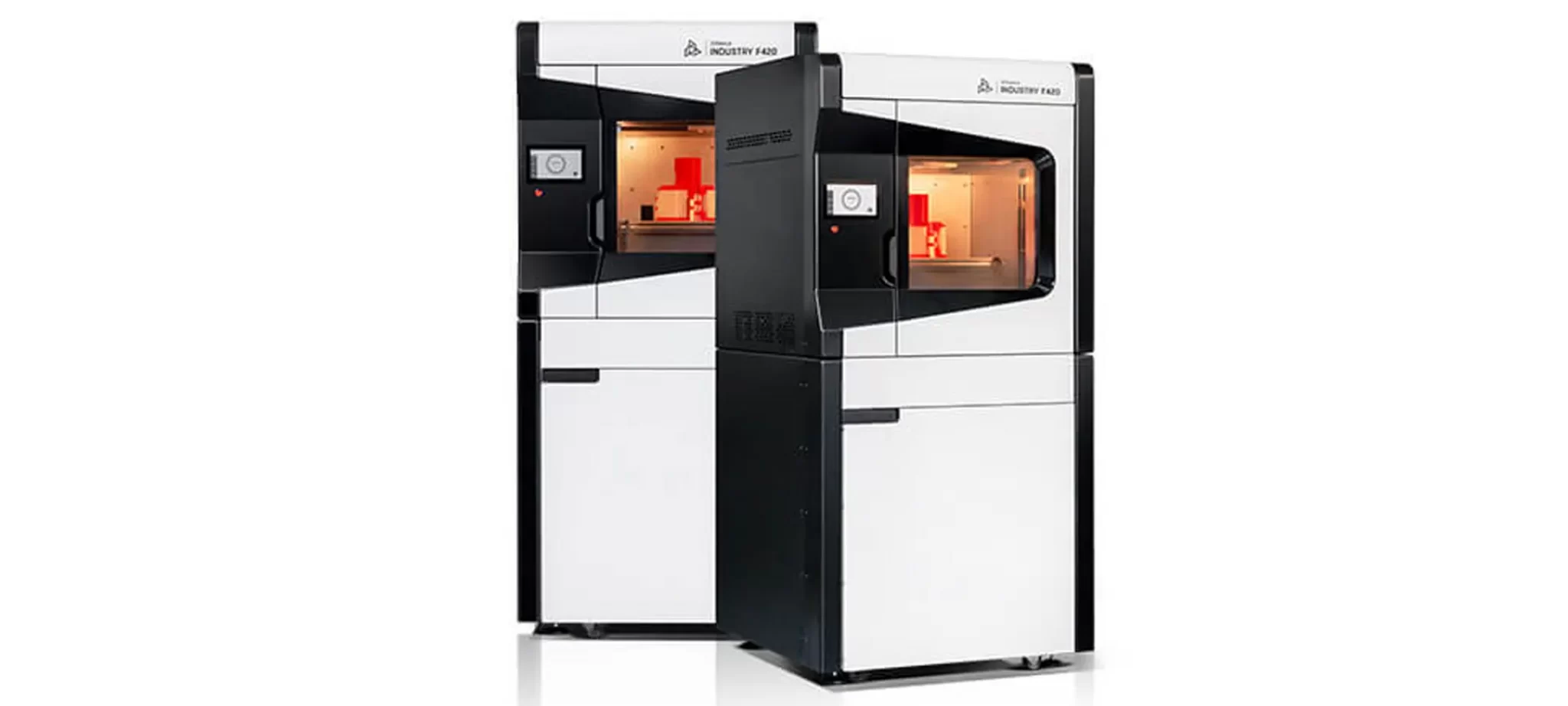 ULTEM, as a 3D printing material is used due to unique material properties like low flammability, and toxicity is highly appreciated and approved by the aircraft manufacturers and the railroad industry is a known fact.
But in order to obtain high print quality, it is necessary to run the printing process in a heated chamber, that too with the minimum temperature i.e. 170 degrees Celsius, and the warmth has to be evenly distributed. Printing with this material requires a dedicated build surface which the company claims 3D Gence F420 provides.
The company's 3D printer's unique properties include high-temperature resistance, up to 180ºC, wherein there is a resistance for natural and synthetic solvents, has high dielectric strength, and good thermal conductivity.
PEI comparing to PEEK and PEKK shows slightly lower strength, stability, and creep resistance when printed using this 3D printer.
Due to its properties material is widely used in railroad, aerospace, as well as automotive industries, the 3D printed ULTEM parts, and functional prototypes, are used as metal parts replacements.
This material i.e. Ultem is also known as PEI and its filament can be made from many different polymer grades, the most common is AM9085F. Ultem 9085 is the trademark of SABIC.
Tips for 3D Printing Using Ultem
When it comes to 3D printing Ultem filament for making parts and functional prototypes, one should always consider some tips because this material is not as popular as the standard ABS or TPU or any other 3D printing material, and below mentioned are those tips.
Honeycomb infill
Currently, ULTEM is used in industries wherein managing weight is vital so say, aerospace, automotive, etc.
It is important to ensure that large parts are lighter in weight otherwise they cannot give the speed to the complete part in which they are used.
One example of this is obviously the aerospace industry and in particular large aircraft structures such as hollow wings.
Because of this, the ULTEM material allows the implementation of honeycomb structures, which can make the part even lighter in weight than it currently is to generate more speed than it currently gives.
It is advised that a triangular internal fill pattern should be used while making parts and functional prototypes as it works best to achieve a smooth and hollow interior.
Self-supporting angles
This reduces cost and time and also you don't need to use support structures. At these shallow angles, the majority of the plastic layer with which you are 3D printing your part or functional prototype is supported by the previous layer below it.
So when 3D printing ULTEM material, all you can do is create overhang angles up to 45 degrees.
This is believed to be a good way for enhancing time efficiency and keeping the cost of the material lower than otherwise.
It also makes it possible to create complex geometries with dimensional accuracy and remove the breakaway support manually.
Consistent chamber temperature
Because ULTEM material is known to have an extremely high extrusion temperature, it is advised to you that you use a heated chamber for 3D printing Ultem.
The warmth of the chamber should be evenly distributed at all times, making sure temperature fluctuations are kept to a minimum.
If there are any cool areas within the chamber, it will cause this 3D printing material to shrink unevenly which will result in warping and a lack of bonding to the previously printed layers.
The Conclusion
There are also companies such as Tractus that make 3D printing Ultem filament available to you. They are available in two names i.e. T850 P and T650 P.
You can buy Ultem 3D printing filaments from the website of the material manufacturer as well as by searching on google.
Above mentioned information will help you know Ultem better as well as understand the 3D printers with which this 3D printing material is used and what printer settings are recommended while printing with this material.
Tractus' 3D printers also allow 3D printing with Ultem apart from Stratasys and 3D Gence, and we do not mean to imply that no other 3D printers do not support 3D printing with Ultem.
It is a rarely exposed material that is currently gaining more exposure due to its excellent resemblance with metals and strength which is unmatched in the industry.
These interesting features make sure the growth of Ultem as well as its long-term stay in this vibrant 3D printing market.