You will be getting used to wearing a mask everywhere now. But what about your ears?
They are a physical entity and they would still take some time to get used to it. How much time? We do not know.
You would agree that not only is it difficult to wear your go-to earrings with a mask, but the elastic bands often leave your ears feeling sore and irritated.
3D printing technology in which an emerging manufacturing technology has come up with a solution to this problem.
It recommends a 3D printed ear saver for saving your ears from all the pain, a mask gives it.
If you can relate to that annoying feeling that we are trying to describe to you then maybe it's time to invest in ear savers.
An ear saver is made possible because of such innovative technology. And it'll make wearing a mask a gazillion times more comfortable.
The basic ear savers look like a simple strap with a button or hook on each end for the mask to easily attach to.
If you want something that's a bit flashier and strikes out, there are dreamy headband alternatives out there too.
In this article, we are going to guide you on how to make this ear saver. So, if you have a 3D printer at your place and wish to manufacture one, you can do so.
Apart from that, you can also make ear savers for matching up to the growing demand for this part.
Because as we all know, due to the pandemic, there has been a huge rise in the demands for masks.
It is possible to observe the same rise in the demand for ear savers too. So, if you are a manufacturer, why not be prepared for this rise?
Find the Right 3D Design for 3D Printed Ear Saver
Selecting a design that is approved on the NIH print exchange. Yes! On the website of this organization, you will find models of ear-savers, the purpose of all of them is the same, but the designs differ.
The purpose of those designs is to capture the mask strapping that normally loops around the user's ears and distributes the pressure across the back of the head.
The thing you should keep in mind here is that the size, shape, and rigidity will impact the comfortability that the customer feels.
So, all of these three criteria should be well distributed, evenly to make a customer feel better than what he or she is by wearing the mask.
Like you find some designs work better for the mask, so will the consumer.
Below mentioned are some of the designs that we have studied.
The results and judgment of which we would like to share with you so it is easier for you to make the decision.
It is important to note at this point that this first step is the most essential one amongst all of them.
Because this step lays the foundation for all the coming ones and it has variables.
Approved designs for 3D printed Ear Saver
Select your favorite one from the many mentioned below.
Surgical Mask Tension Release Band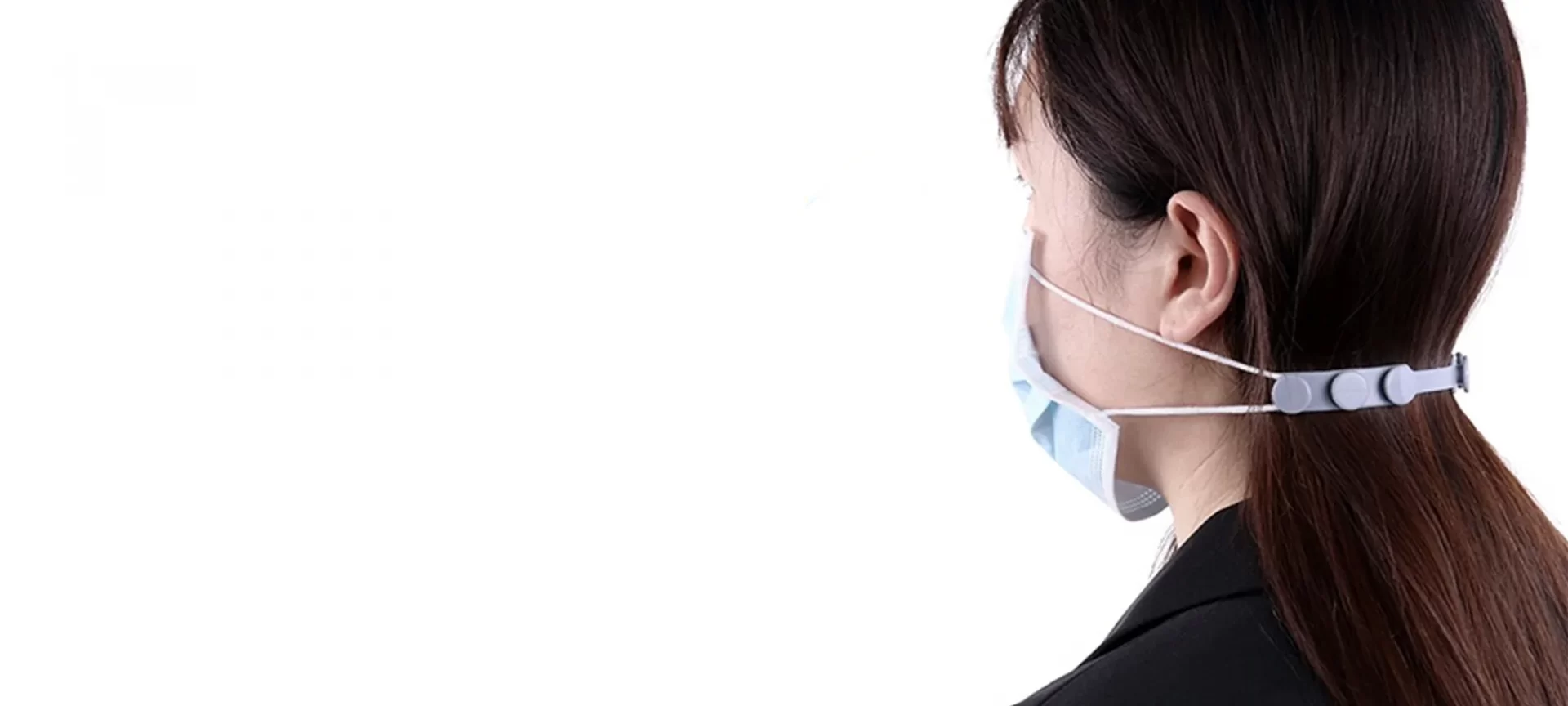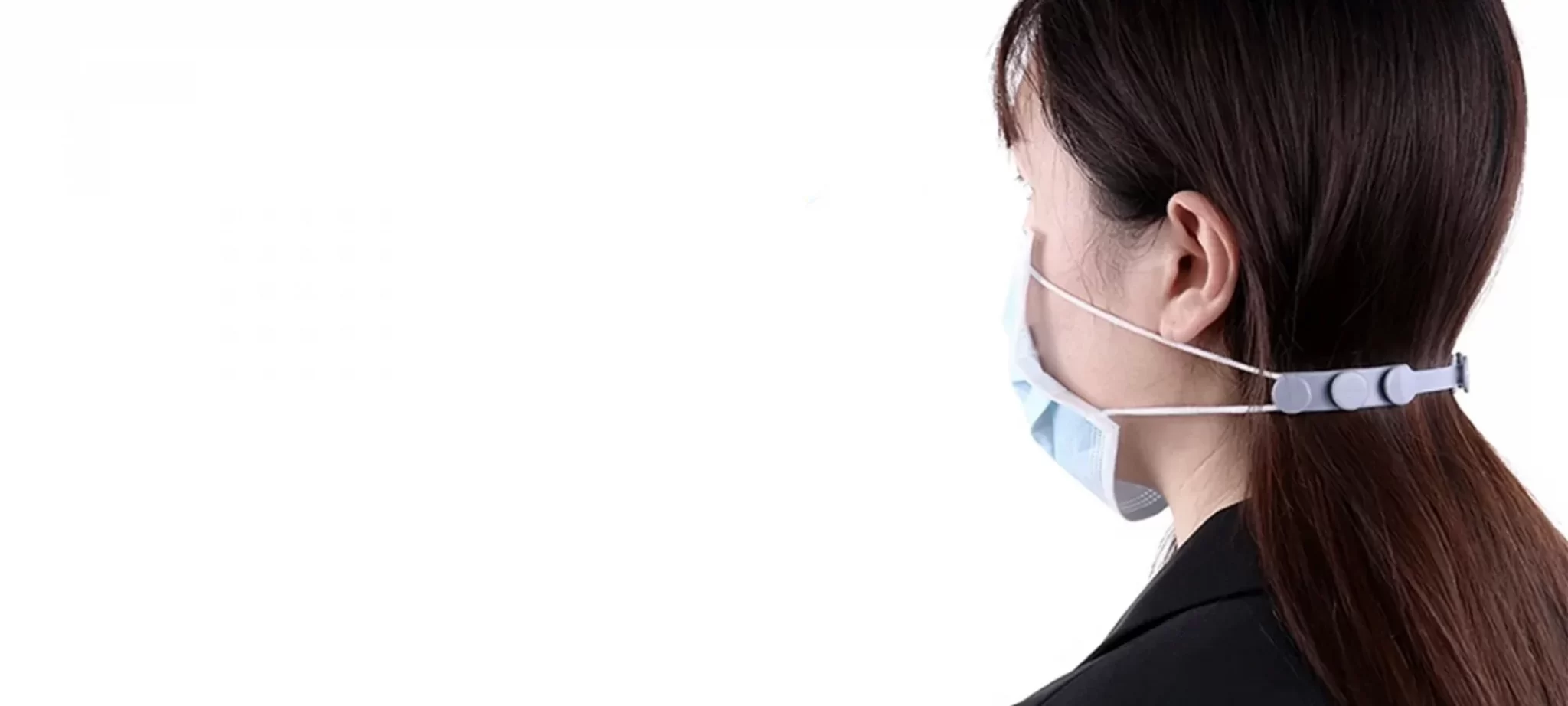 This tension relief band is all out there to be a 3D printed ear saver that will be known to you for striking a perfect balance between comfort and utility.
Its design has got a slightly curved frame. But do not underestimate this design to not be durable and flexible while maintaining four options for adapting the fit.
You might have seen the same design on a mask's eye region or a very stylish watch holder.
The same design is applicable for saving your ear from the pain it undergoes, every time it is worn with your mask.
Surgical Mask Band for Ear Comfort – Extra Security V2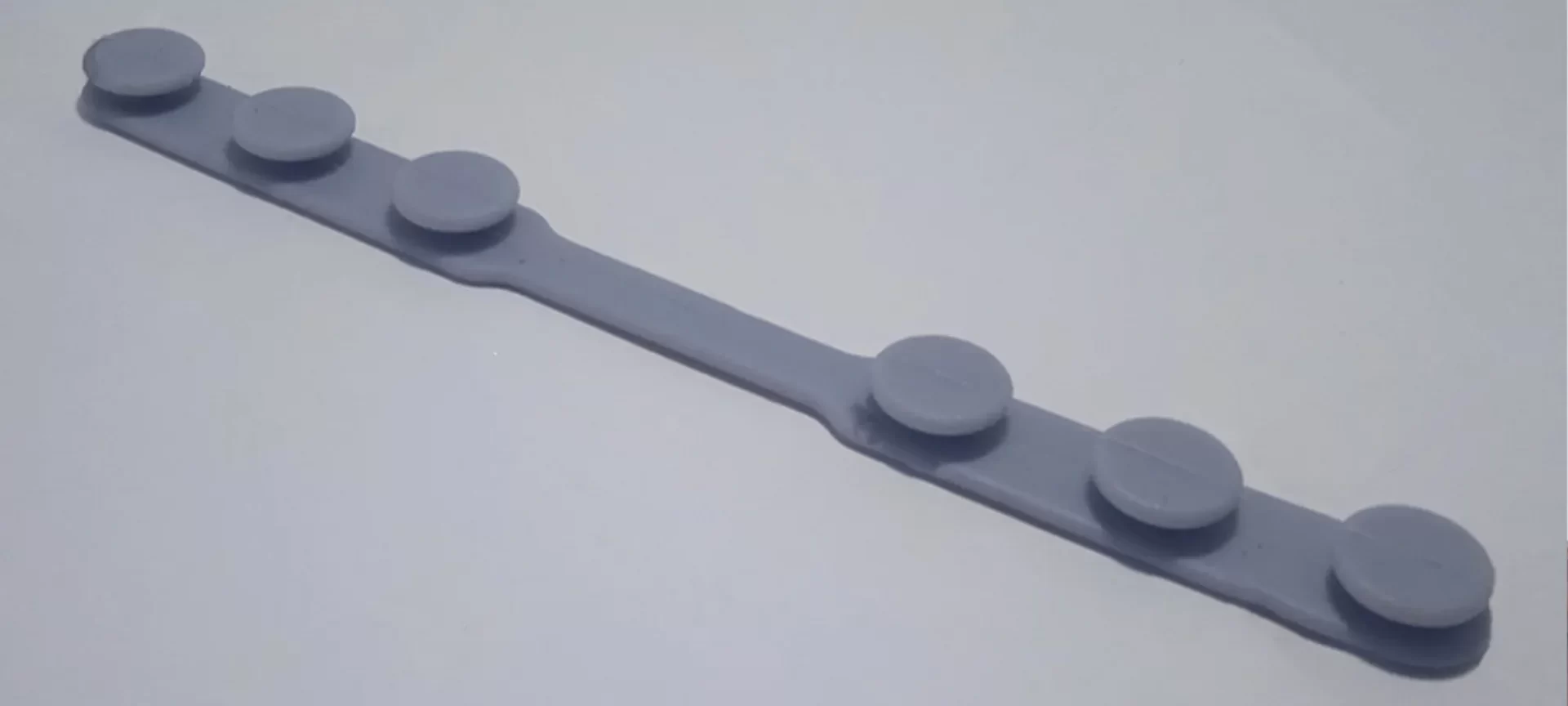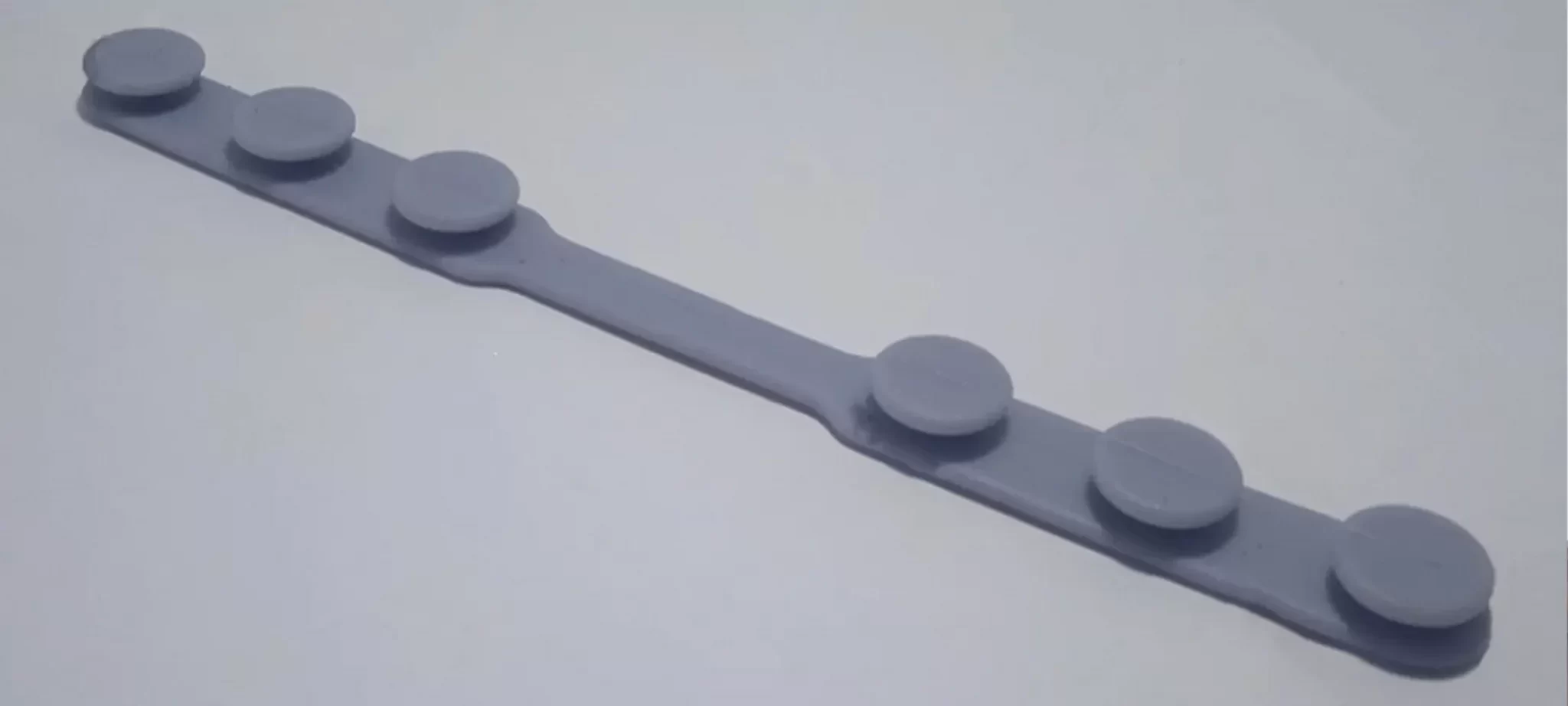 As the name of this band suggests, here is a design that is committed to giving you more security than every other band.
The complete design of this 3D printed ear saver will capture the mask strap with hooks set at four intervals.
What happens, when an already stretched part is given reliefs at regular intervals? Its effect on the final part decreases.
That is the same thing that happens with this band. As a result of this ear saver getting set at four different intervals, the overall pain in your ear is bound to decrease.
This is a very useful feature when taking a mask on and off frequently.
So, if you are someone who does not necessarily have to wear a mask all day long or are in a situation wherein you have to wear mas all day long, but turn it down and up instantaneously, this one should be suitable for you.
Also, a point here to remember is that the overhang created by the hook requires printing supports with the part.
Ear Saver for Surgical Mask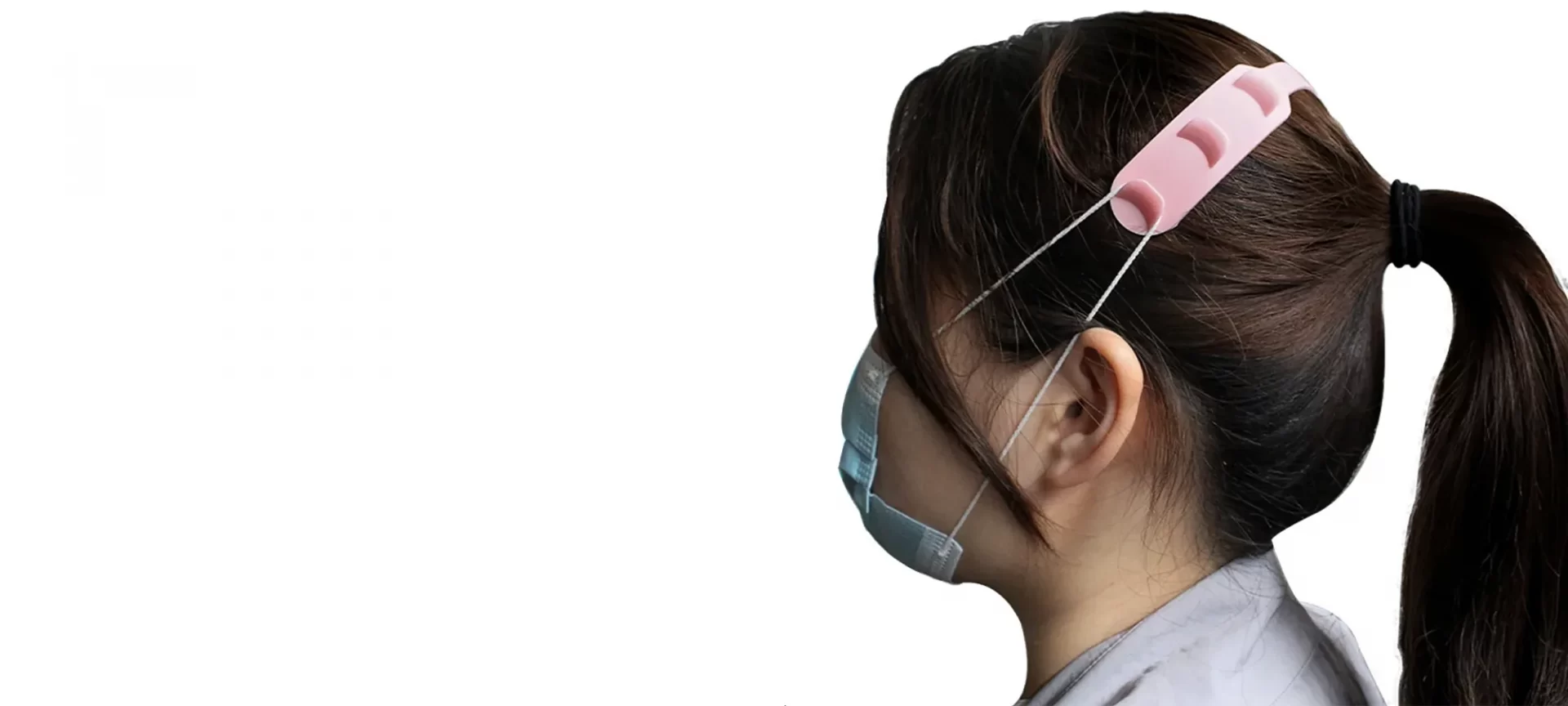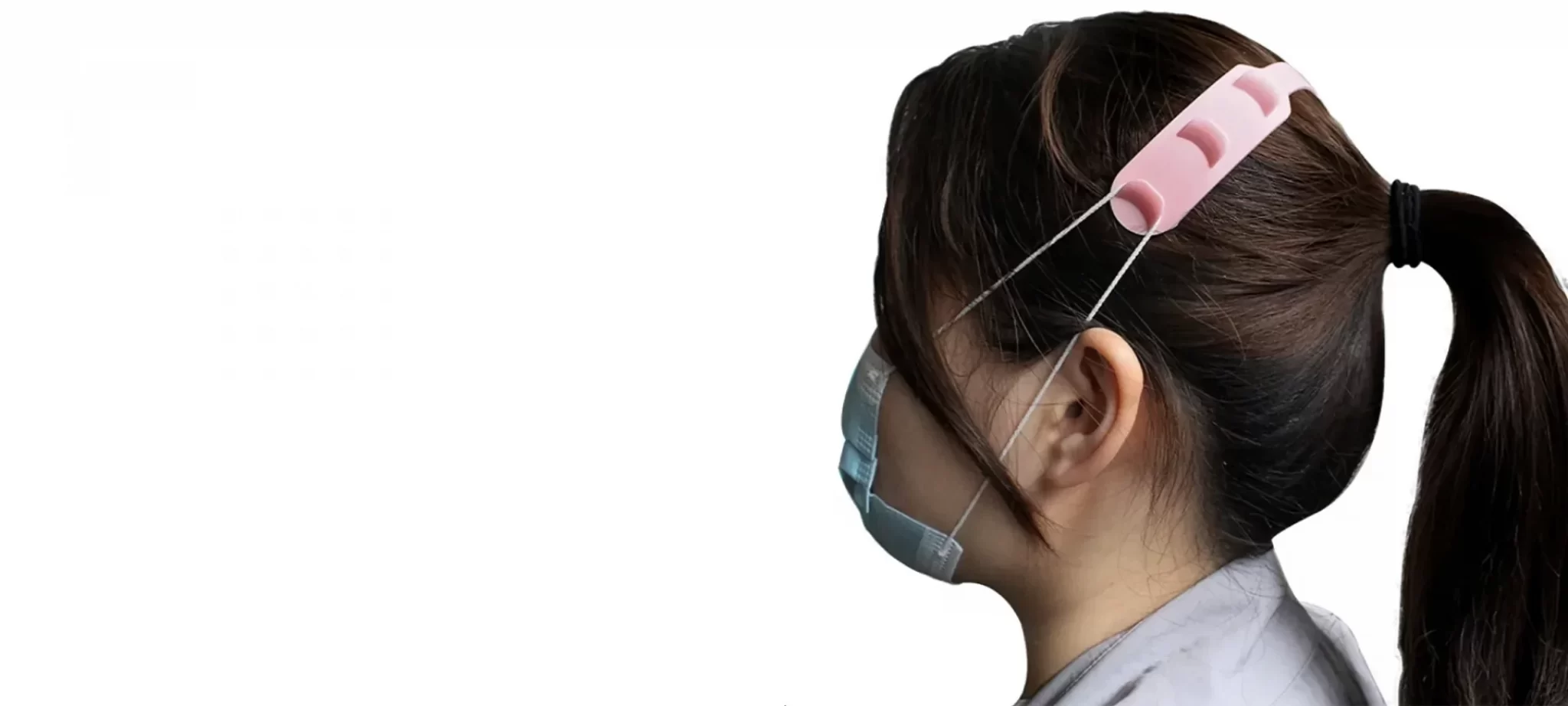 Here is a very efficient 3D printed ear saver model that can be printed very quickly compared to the above-mentioned savers.
Another benefit of this design compared to others mentioned in the list is the weight. This band is extremely light in weight.
If the above ear saver was suggested for people who have to have a mask at their disposal instantaneously, this one is the opposite.
It is for those humans who know that they will have to wear masks for a long time.
Whenever you need to have a long strap that can be disposed of at the end of the day, you will love to have this ear saver because of the low material usage.
Mask Comfort Strap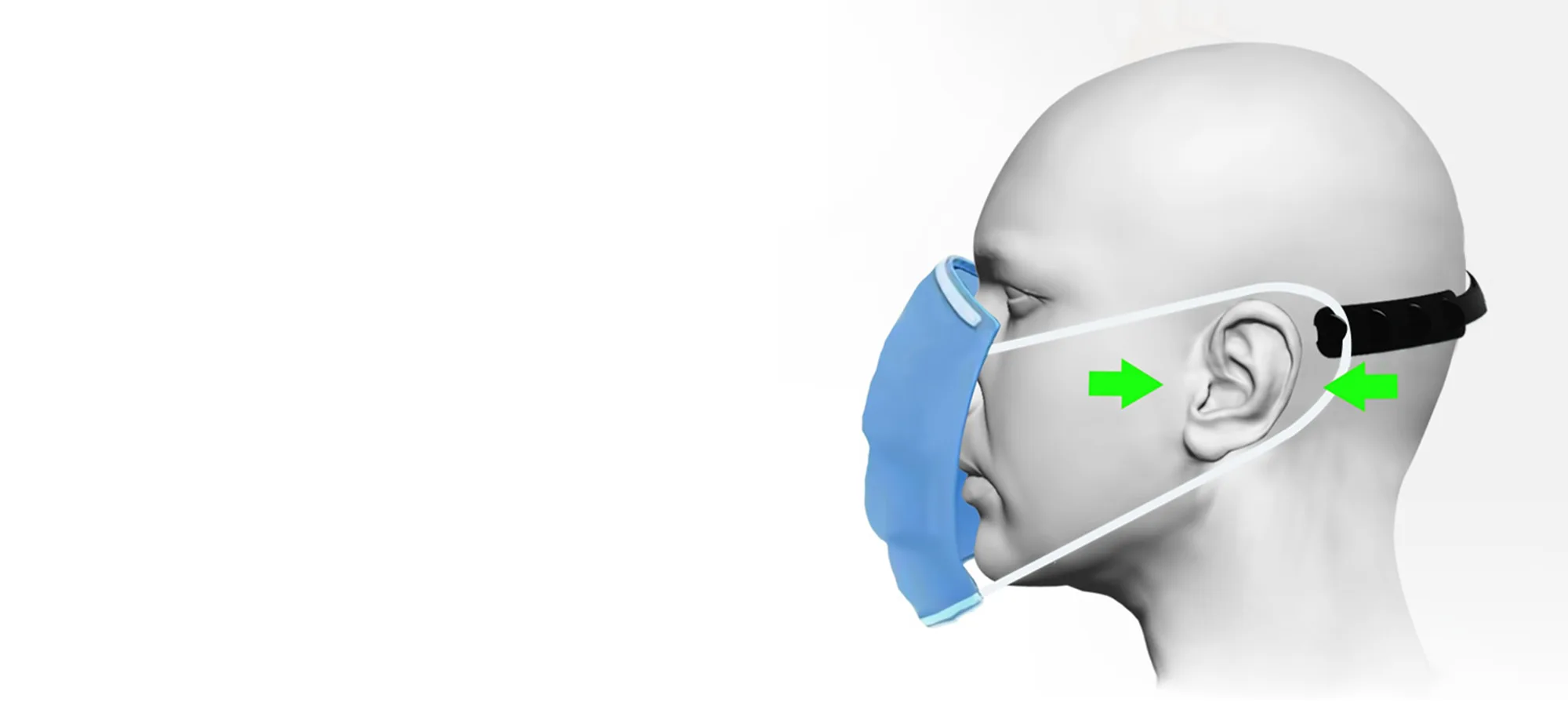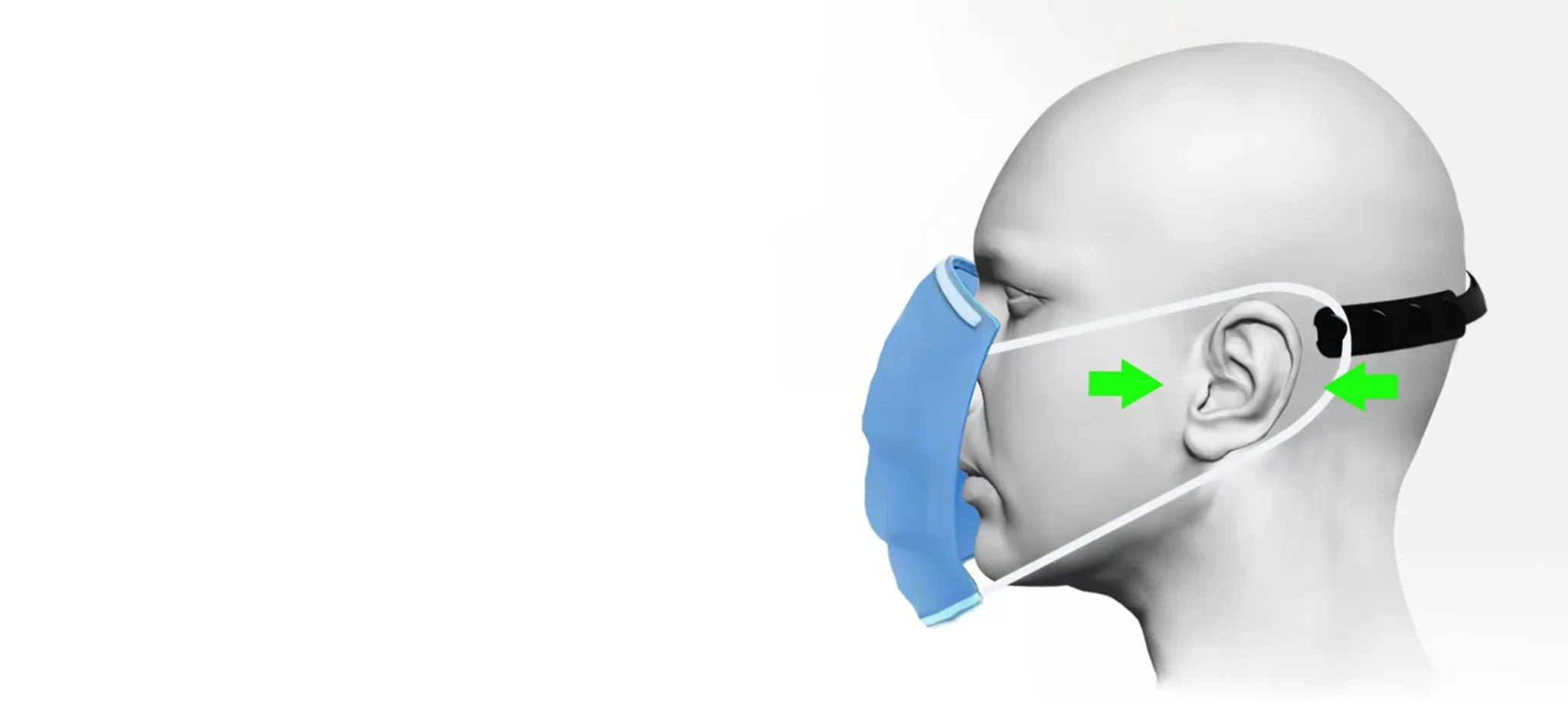 The design of this ear saver is like a bone that is given to a dog for eating. It is very simple and potentially disposable because of how fast it is able to be printed.
So if you have a batch requirement in your business for 3D printed ear savers, this might be a good call to go with.
Although, the only limitation of this design is that it is non-adjustable and its default size is much shorter than other designs.
But, it does give you relief from the pain that masks cause your ears.
So, our suggestion is that this design is particularly useful if you are looking to create additional tension in your mask straps.
After seeing the designs, let's have a look at the materials and sourcing them.
Choose the Material to Print the Ear Saver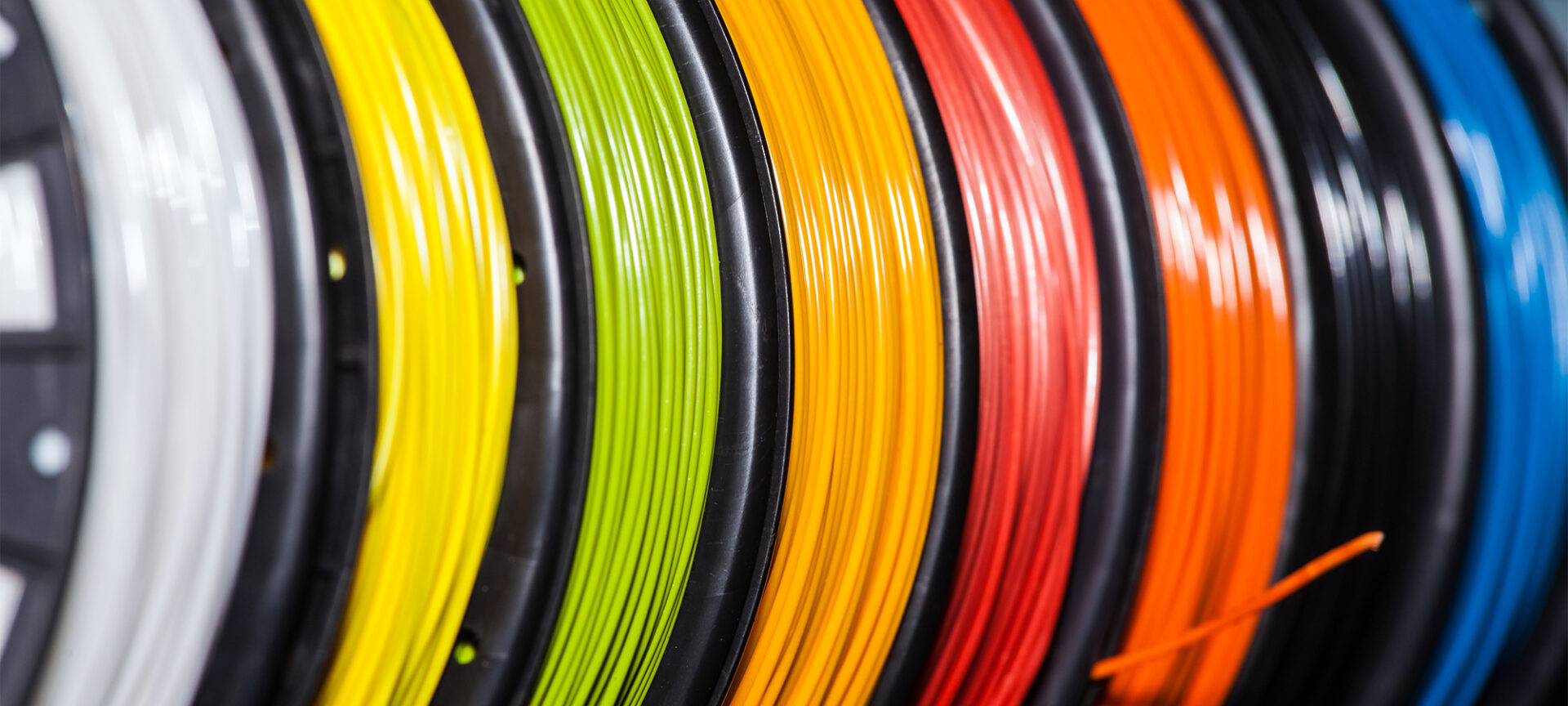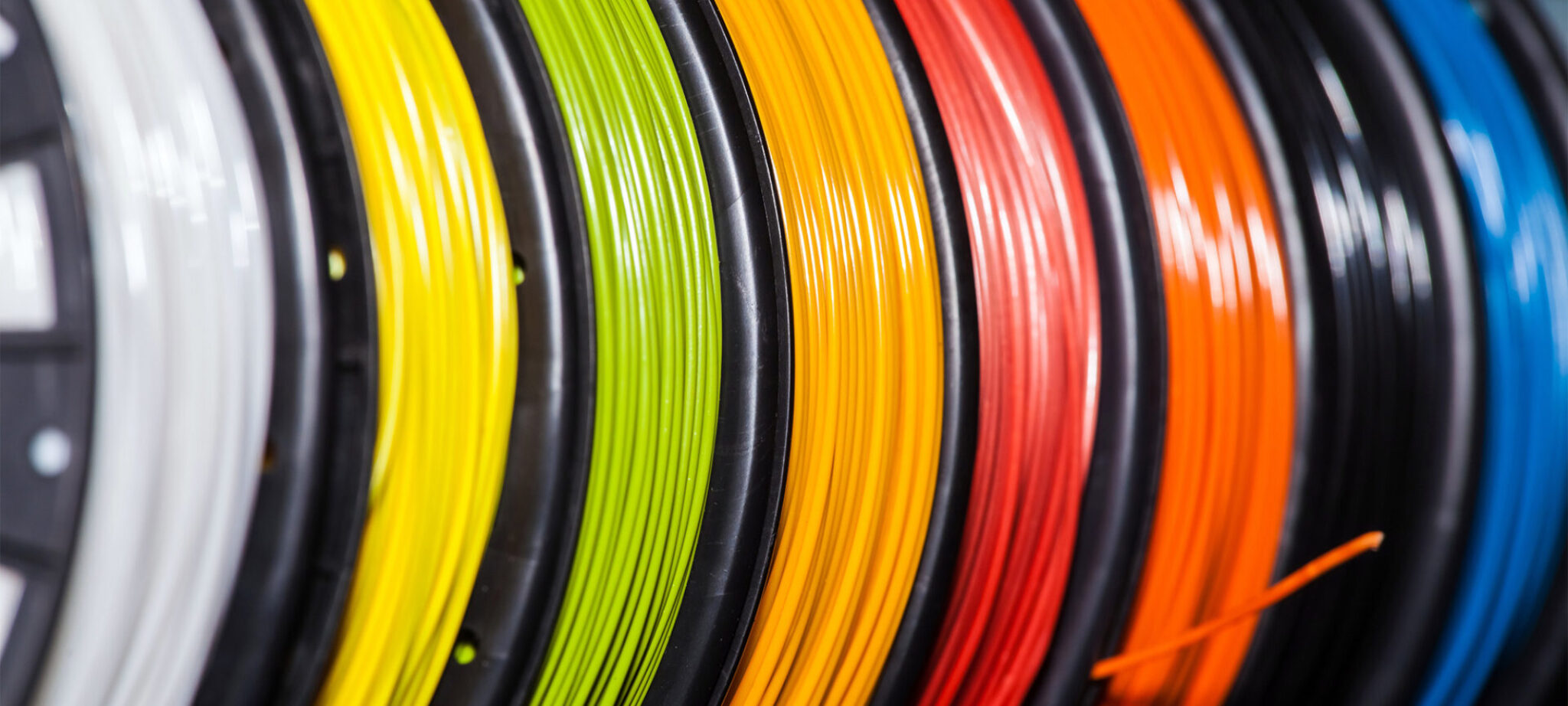 After you have gone through all the designs and decided upon one, you will have to think about sourcing the material with which you plan to make that ear saver.
These parts can be printed in nearly any filament type. So, you do not need to worry about sourcing ABS or PLA in particular. You can even go for rarer known and available filaments.
By design, the ear savers are thin parts that conform to the back of the user's head or neck. They are meant to provide comfort to its user.
So, the material that will comply with the characteristics of this material are filaments like PLA, which are not traditionally known to be a flexible filament, can be used to produce ear savers because the designs are so thin.
We would also like to state to you that printing with ABS would be difficult because it warps heavily as a material.
Also, it has abrasive properties, like metal or wood-filled filaments which are not worthy of the end part.
In case you are not satisfied with this information and find it out to be a short one, you can go to the Ultimate 3D Printing Materials Guide can help you get started.
It is obvious that the only other item you might want to have on hand is the mask or respirator that you will be using with the ear saver. So, you should test the fit of your device paired with the ear saver before finalizing your design decision, so make sure you have these items handy while testing the 3D printed part.
Finalize the 3D Printer Settings for Accurate 3D Printed Ear Saver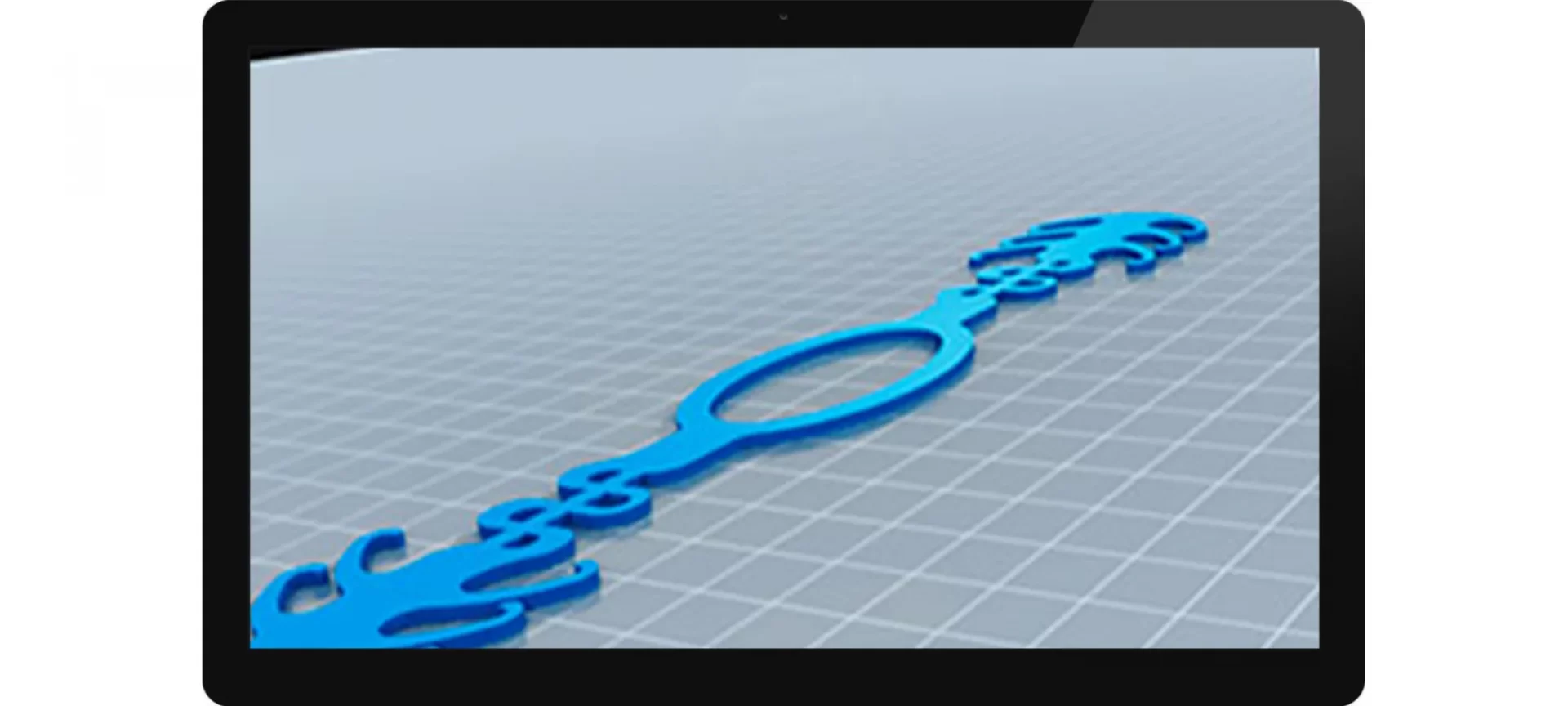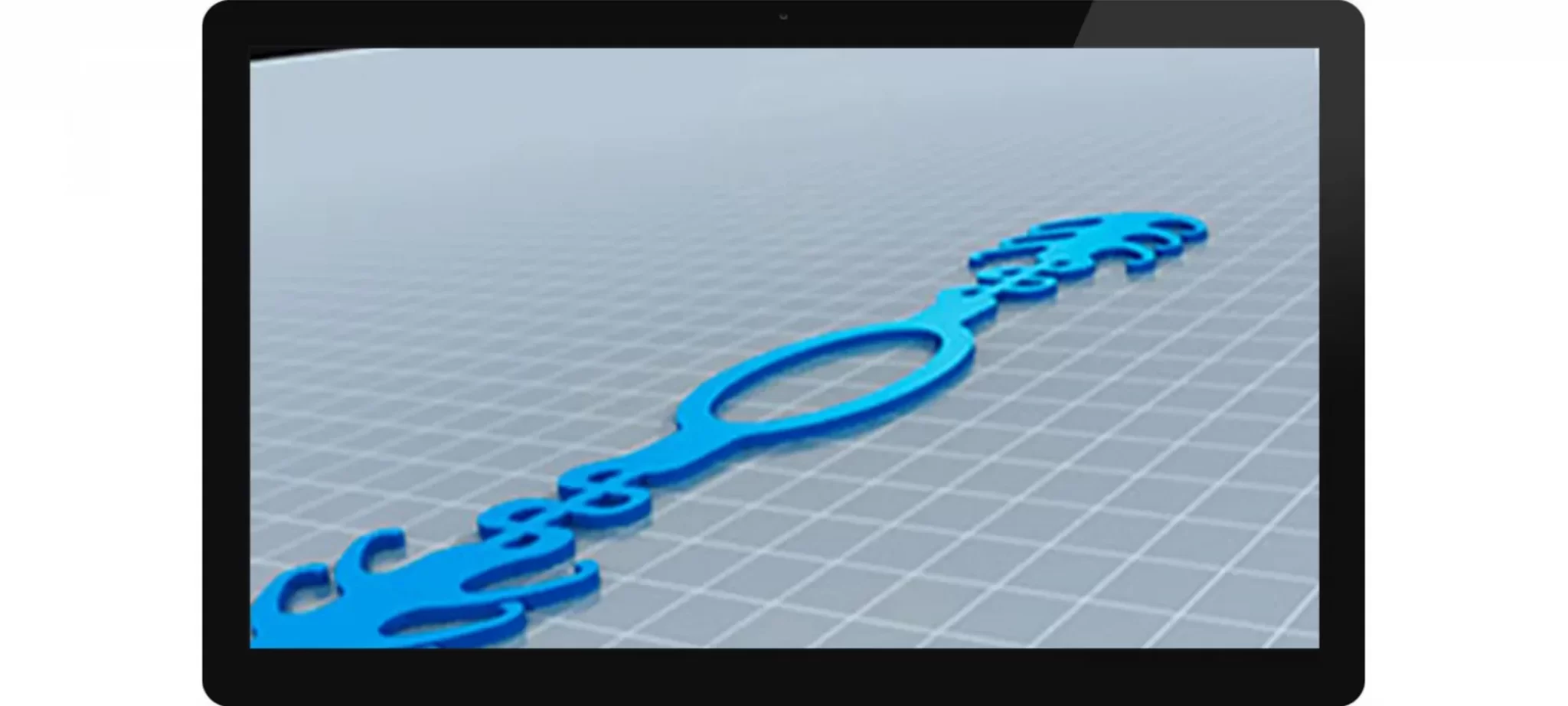 After finalizing your design and sourcing of material, you will have to optimize your print setting, this you can do by increasing some parameters, increasing the number of tops and bottom layers, and filling the print bed.
You are suggested to add an additional perimeter to your ear saver which will make the mask strap connection point stronger and increase from 2 to 3 perimeters which will provide the necessary additional strength.
Most of the ear saver designs are bound to have 10 or fewer layers when printing at 0.2mm layer height.
So, by increasing the number of top and bottom layers from 2 to 5, the same part will be printed with 10 solid layers and you would not have to add the filling of layers between the top and bottom layers.
Also to note is how by adding a solid layer you will be able to increase the strength of the part by avoiding infill intersections along the width of the band.
Such intersections have a higher tendency of failure during repeated use so avoid them.
You would be astonished to know how a single tension relief band can be printed in about 15 minutes. Our suggestion here is to fill your print bed to optimize production.
The goal behind our suggestion is to encourage you in spending less time to start and remove prints and more time printing.
Remember once you import a model, pressing Ctrl+D (or Cmd+D on the Mac) will create duplicates on the build table.
So, do not forget to click 'Center and Arrange' under the Model List to arrange your parts.
Final Touch – From 3D Printing to Post Processing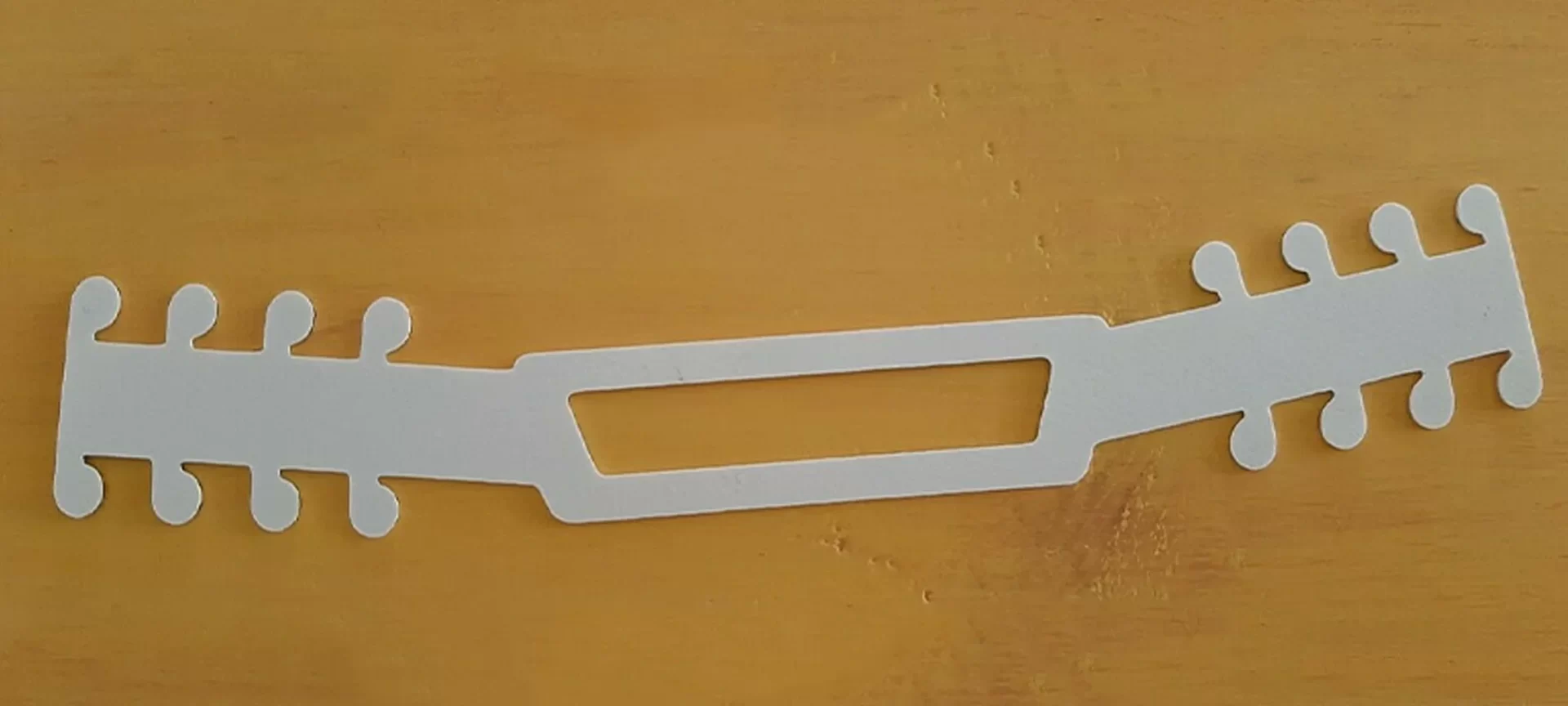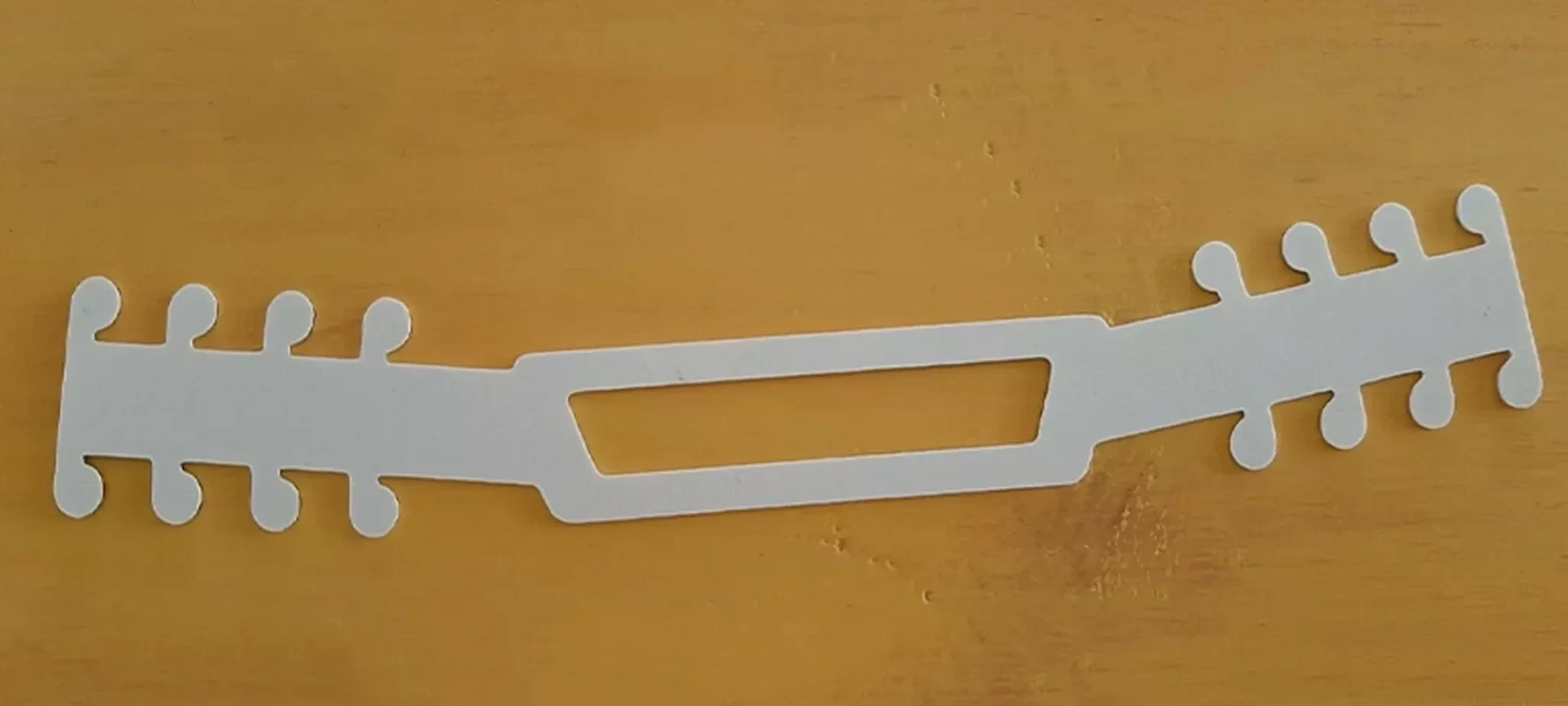 After you have optimized your 3D printer settings, you need to know how to put your printed part into use. We have suggested the application of specific designs to the primary targets.
Apart from that remember that ear savers do not require waiting after they are printed.
So, removal from the print bed needs to be done straightway after separating it from the print bed. Just allow the print bed to cool and then attempt to separate the ear saver from it.
Disinfecting all the ear savers that you manufacture with a 10 percent bleach solution for five minutes each would ensure a completely safe ear saver.
When you are done printing a batch, look for facilities where these ear savers would be taken into account the most.
Look at medical facilities and make them understand the importance of this saver and show them how it works. Search for more and more people who understand the importance of it.
If need be try to conduct a survey of people who have used this and ask them simple questions about how simply this 3D printed ear saver saved them from the pain that the mask subjected them to.
Make sure no one understands you in a different way and think that the complete propaganda is to go against the mask.
Instead, make them clear about how this part helps to subside the pain that masks subjects people to.
The Conclusion
The current situation demands everyone to act and react in a proper manner to fight unitedly against the pandemic that the world is passing through.
If you have a 3D printer at your home, making this 3D printed ear saver can be your contribution in helping the health worker who is fighting hard against Covid-19, or the police force deployed in your area, or anyone who is feeling the pain of wearing the mask and for the same reason avoiding wearing it.
Remember, contributions are not small or big, either they are effective or ineffective. And this is a very effective solution for all the people in pain who wear masks for a long time. These 3D printed ear savers would certainly add comfort and ease to individuals' day-to-day lives.