Are you confused after buying a 3D printer about which item to 3D print? Or are you finding items that can make up as easy 3D prints?
Whether it's the first or the second question you are looking for an answer to, you would get that by reading this article.
We bring to you fifteen items that you can easily print using your printer. These items are not only easy to print but also useful in our everyday lives.
The discovery of 3D Printing technology was to manufacture parts and functional prototypes for building a utilitarian society.
In which the demands of customization do not have to stand comments and excuses of standardization.
Now that you have it, why not enjoy its usefulness by building items that can be built with ease?
15 Easy 3D Prints
The 3D design file of all the easy 3D prints we are about to state in this article is available online. All you need to do is:
Step 1: Download the STL file of the model you love the most from the list.
Step 2: Slice it using any open-source application such as Cura or Simplify 3D.
Step 3: Transform the STL file into G-code. Upload the converted file to your printer.
Step 4: If you do not own a 3D printer, users can also get help from an online 3D printing service provider.
List of 3D Printed Items
Piggy Bank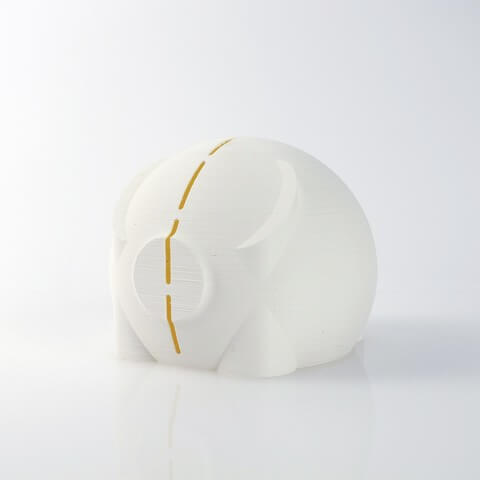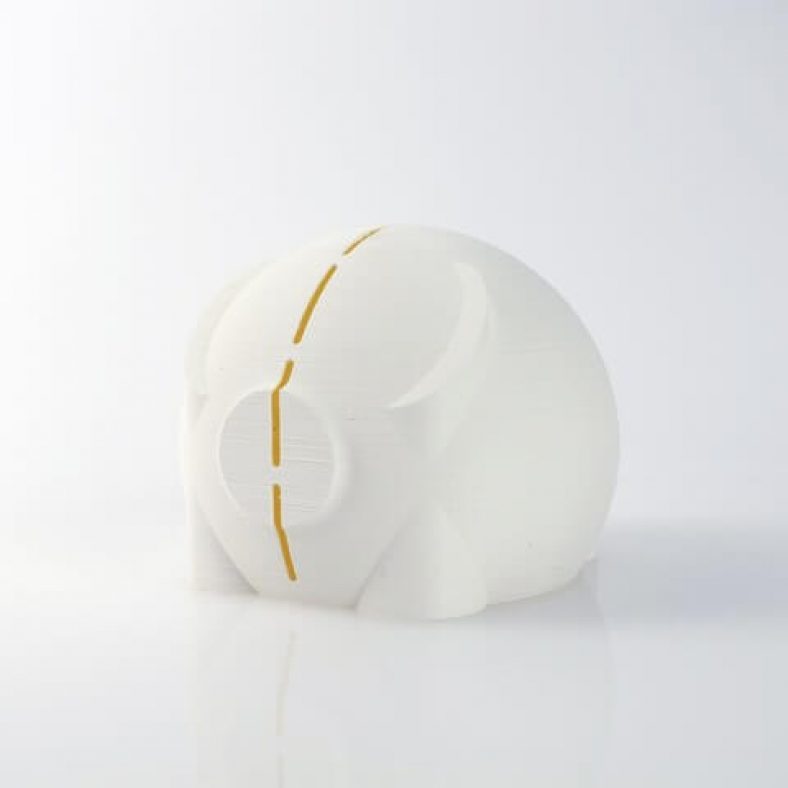 New Year has just started. Why not take a new-year resolution to get rid of your "not-saving" habit? Fix an amount from your salary that you'd drop into your piggy bank on every salary date of the month.
You do not need to spend money buying a piggy bank as you can make it on your 3D printer.
Download the 3D design file to make one of the many easy 3D prints from Cults.
The file is available for free and is in STL format. So, download the piggy bank's 3D design file, print it, and start saving for your dreams.
Mechanical Planetarium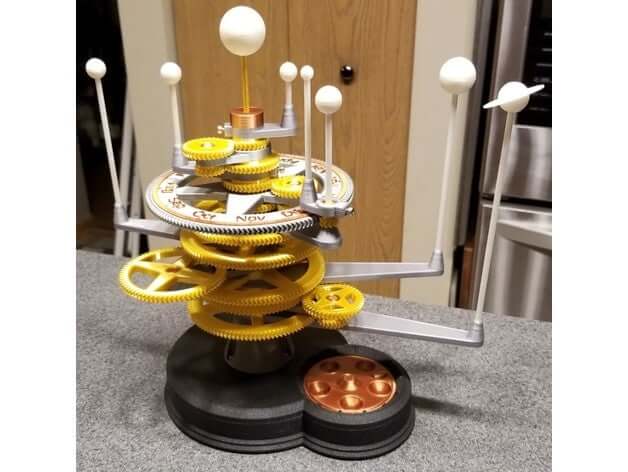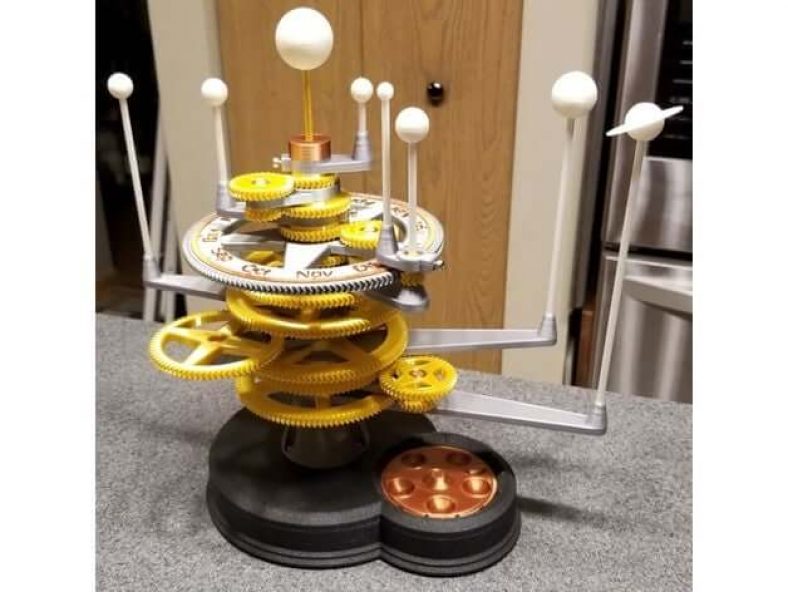 If Physics, Astronomy, and complexity are your interest, why not keep print a Mechanical Planetarium for your room, seeing which you can get the inspiration for getting more knowledge in the field?
The 3D design file for this object is available from Thingiverse. And in case you are printing it on your 3D printer, let us state to you some basics.
You can print the Mechanical Planetarium without using any rafts or supports, with the help of a 0.4 mm Nozzle and PLA 3D printing material.
The designer of this model, HackerJack42, has printed it using a Prusa printer.
Toothbrush Case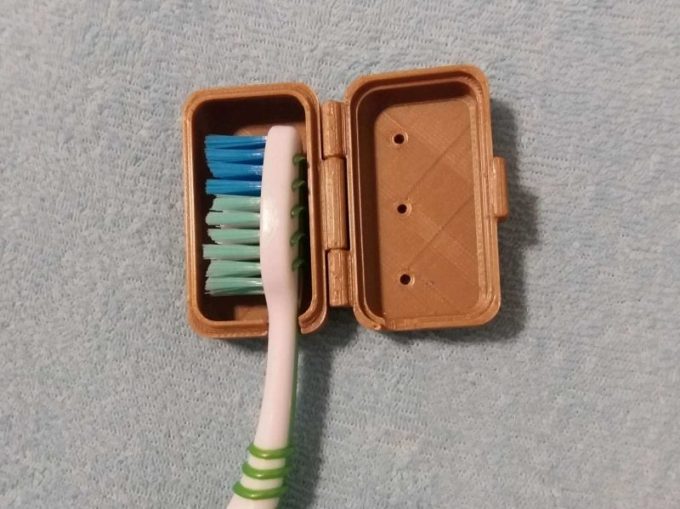 Toothbrushes are used to maintain hygiene. However, what's the point if the toothbrush itself is not safe?
Hence, to safeguard your brushes, it is always recommended to cover the bristles. So, to be on the safer side, why not use a Toothbrush Case.
The one that covers the part that interacts with your tooth on a daily basis! You can download the 3D design file of this part from Thingiverse.
And safeguard your teeth from any type of germs present around. What a piece of utilitarian art! Isn't it?
Overheating Support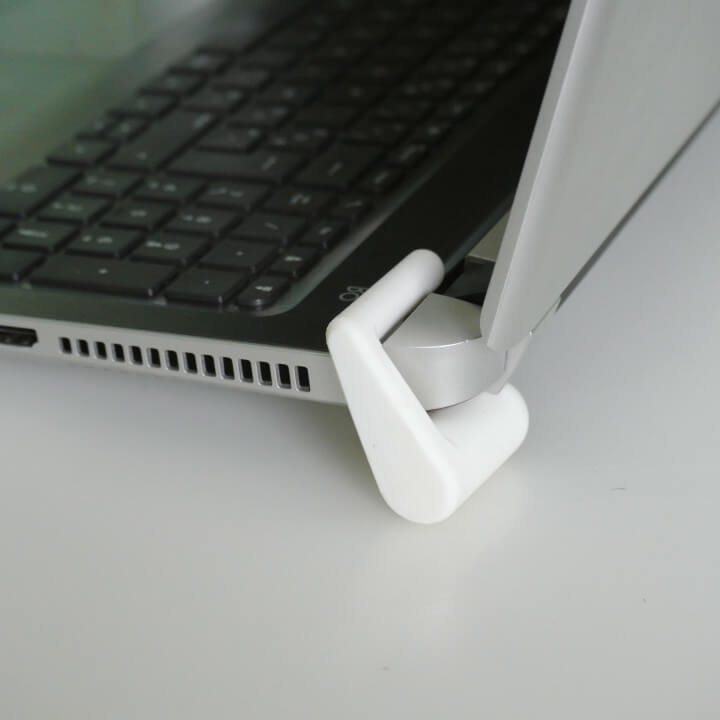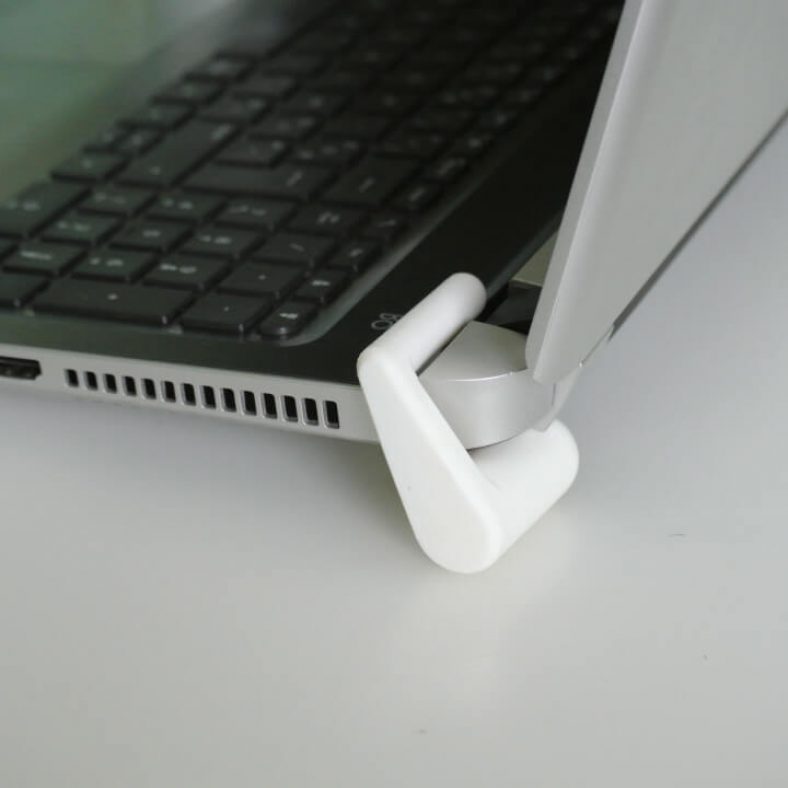 No matter how efficient a laptop is at the time of buying, it is going to develop the problem of overheating as it grows older.
Use your 3D printer to create one of the many easy 3D prints, the Overheating Support.
This 3D model could easily help in keeping your laptops cool and efficient for a longer period of time.
Already wondering where to get the 3D design file from? Check out MyMini Factory for downloading the very useful Overheating support for free.
In addition to that, the website also offers you some printing information that will be useful to you while printing.
Please note that the space between the two cylinders in this part is kept 20 mm.
Emotion Ball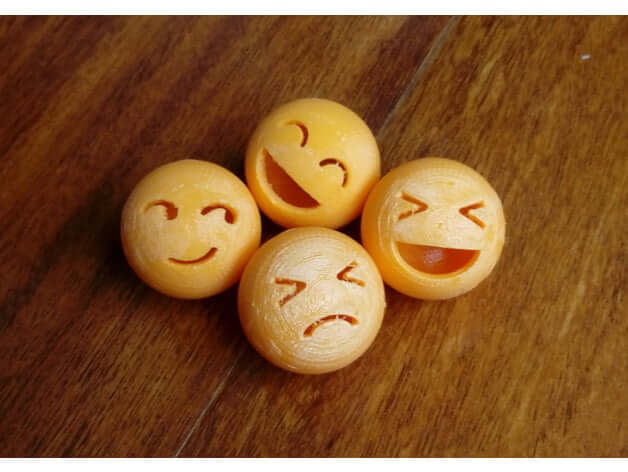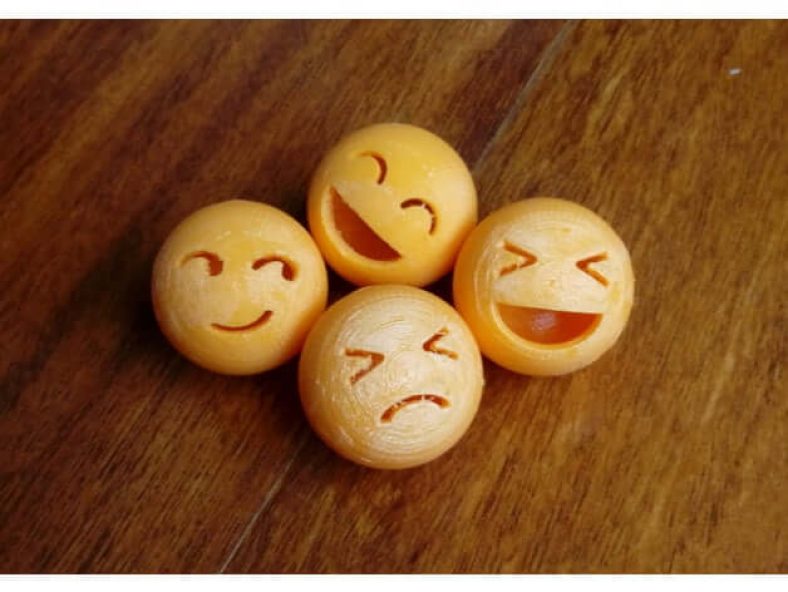 If there is something more famous than social media today, it's emojis. What words cannot convey, emojis can say out loud.
Communicating with emojis on social media platforms is almost becoming an art form.
If you too are, just like others, addicted to emojis, why not 3D print them and use them for daily life conversations? Why keep them limited to virtual lives only? Guessing where to get the design file from? No need!
Just go to Thingiverse and get the file downloaded on your device to convert it into reality, right now.
Their main benefit is that they can be 3D printed within minutes. So what are you waiting for?
SD Card Holder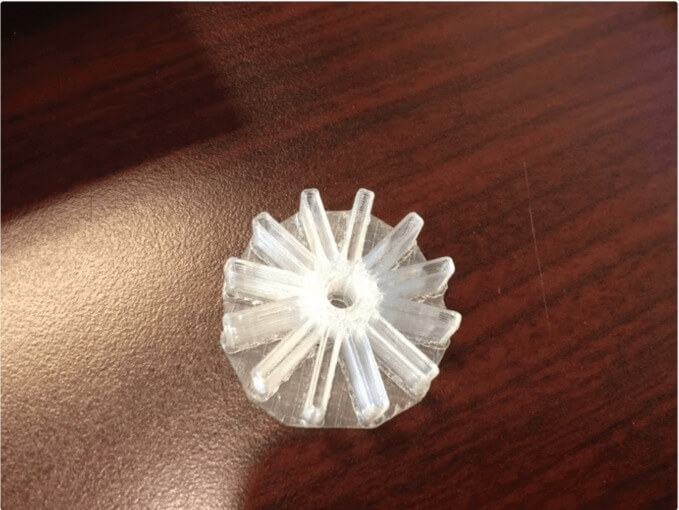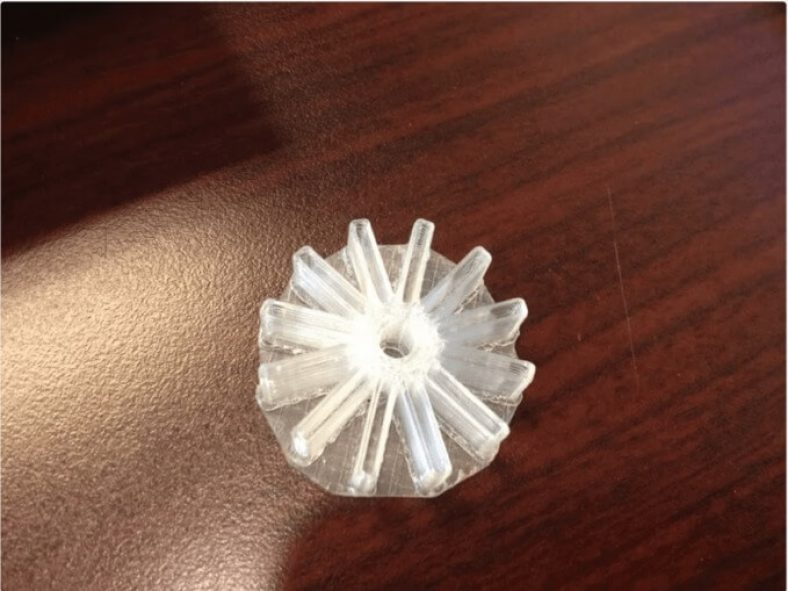 With the changing technology, our needs are changing. In the past, the storage of information used to happen in compact disks.
But currently, it can happen on an SD card. So, as you had a Compact disk collector in the past, shouldn't you have an SD Cardholder?
One of the many easy 3D prints allows you to carry all your SD cards together.
So, you are never short of any information, even while traveling. You can print the 3D design of this SD Cardholder in half an hour.
The item can hold up to twelve SD cards. The 3D file designer of this SD Card holder instructs you on Thingiverse to 3D print this with 50 percent fill.
Flower Pot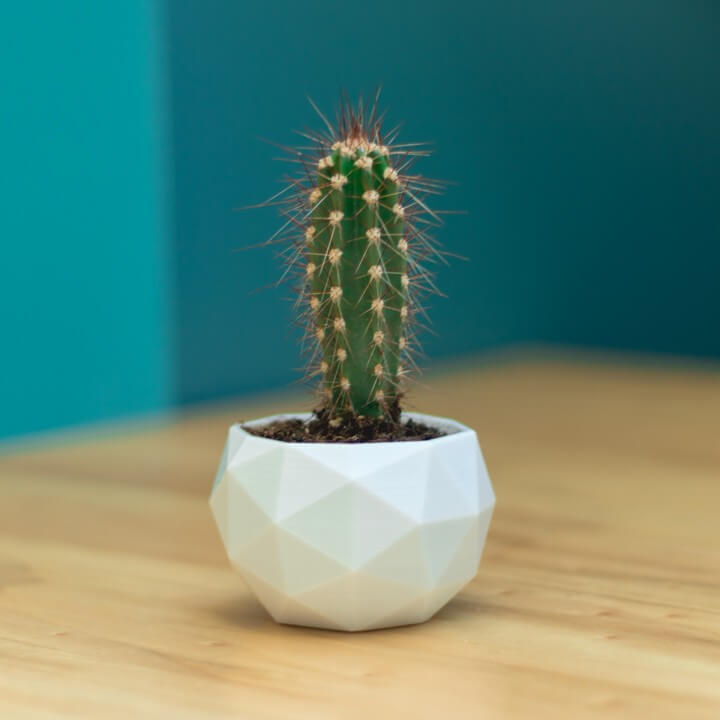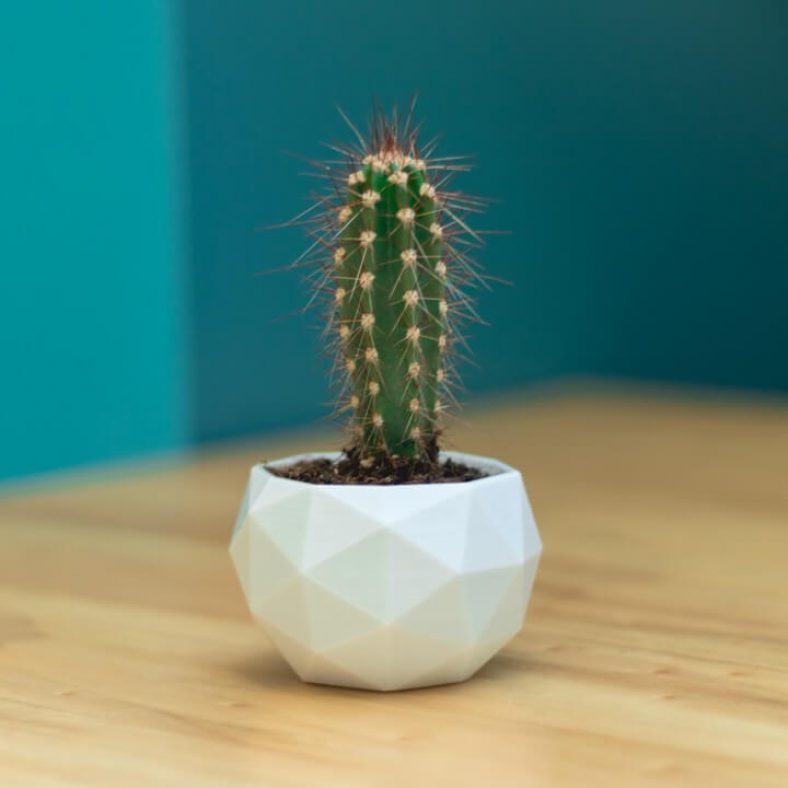 The best part about printing this Flower Pot is that you can scale it to your liking. The Flowerpot has a low polygon design and a dimension of 50 mm * 50 mm * 32.87 mm.
What another gift to give to yourself when the world outside is worrying about environmental concerns related to global warming than a little flower pot for your work desk?
You can download the 3D design file of this 'fragrance-spreading' Flower Pot from MyMiniFactory.
The designer has printed it using Creality Ender 3 printer, Basic White PLA 3D printing material, and FDM 3D printing technology.
But you can definitely work with the 3D model with different materials and printer choices.
Small Watering Can Vase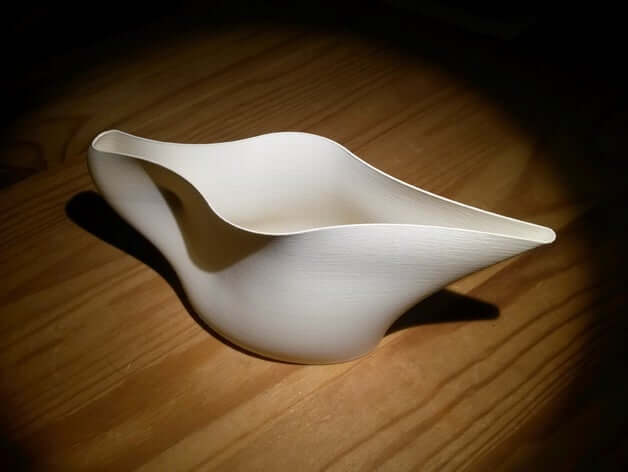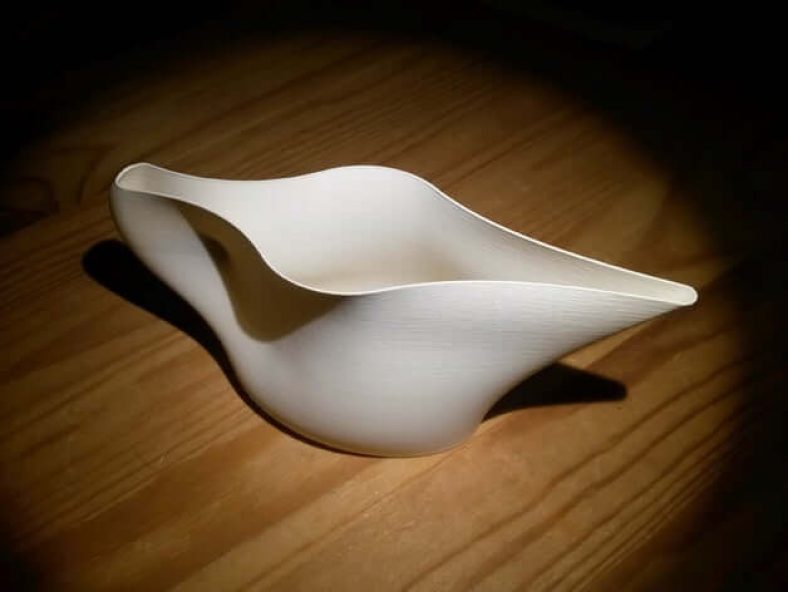 If you plan on getting the above mentioned Flower Pot, you will definitely need a watering can vase, wouldn't you?
This one has an effective 3D design; a file of this part can be availed from Thingiverse.
The Small Watering Can Vase can hold up to 150 milliliters of water.
If you happen to have an office and there is a Bonsai or cacti on your work desk, this one from the many easy 3D prints is the best you can gift yourself.
Gifting this to your boss, in case he or she loves plants, can get you into the good books as well. Who knows!
Smart One handed bottle opener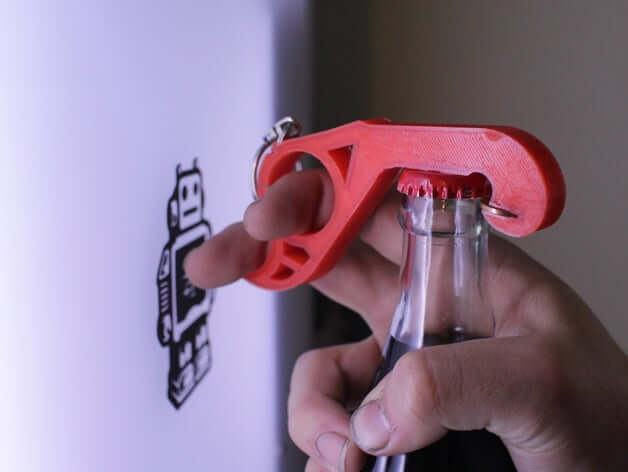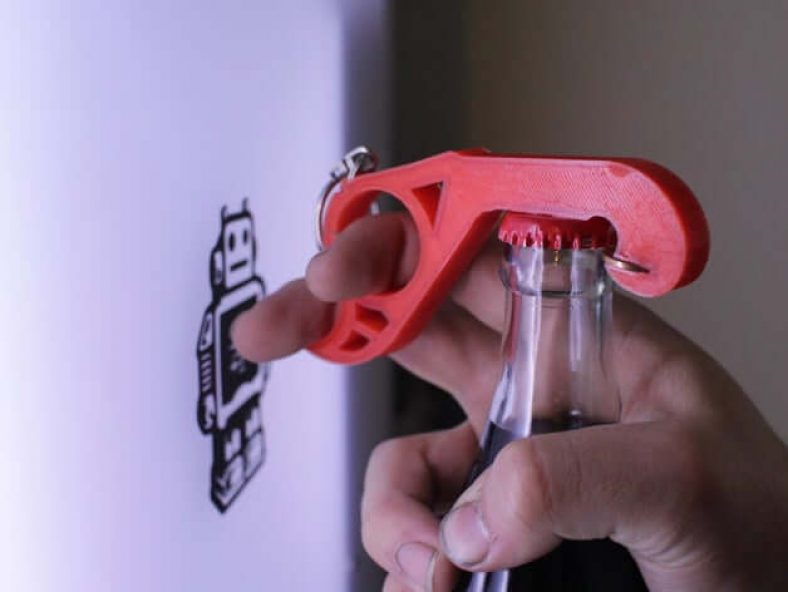 The only party that gets over without having drinks is the kid's party. Then there are adult parties where drinks are a major attraction, most of the time.
And, if there'd be drinks, there need to be bottle openers. So, why not 3D print a bottle opener with a twist in the design.
This bottle opener is prefixed with the word "smart" because it enables you to open your bottle without using your second hand.
Yes! You read it correctly. Opening a bottle with a bottle opener using just one hand is possible. Don't believe us?
Download the 3D design file of this Smart One handed bottle opener from the Youmagine and check for yourself.
Open your bottle using your single hand. Be smart, and show off at your party.
LED Lamp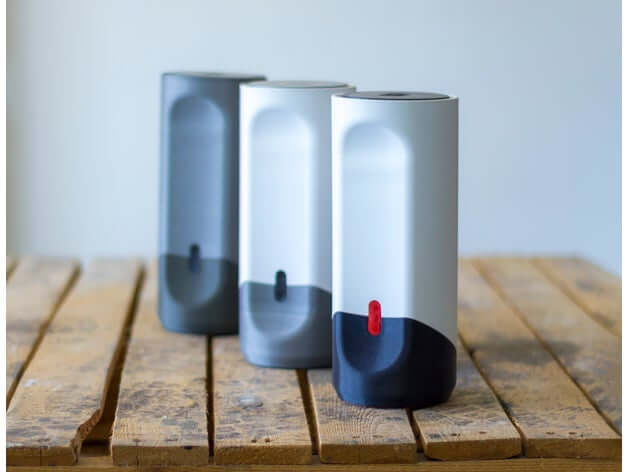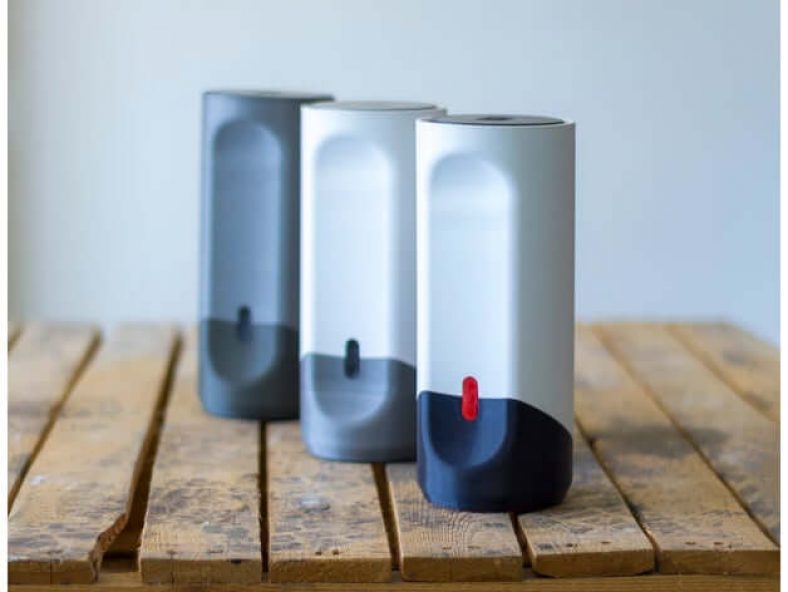 A truly cost-saving utilitarian 3D design file of LED Lamp is available on the Thingiverse.
This will lead to un-need the need for buying a portable LED lamp from the market. Instead, make your smart and download the 3D design file, slice it, print it on your 3D printer, and use the same thing at a much lower cost.
As pretty as the model looks, as efficient it is when put to use. Powered by a USB-rechargeable Lithium battery, it can change the color when you press a button.
The components and tools essential for 3D printing LED Lamp is already available with the 3D model file on Thingiverse, so you are all good to go.
Slim Credit Card Wallet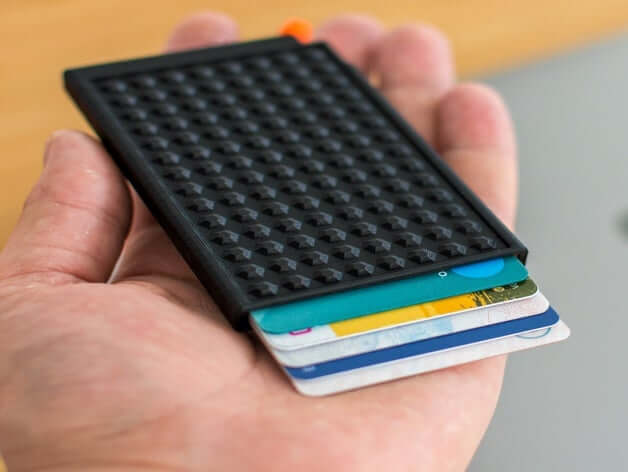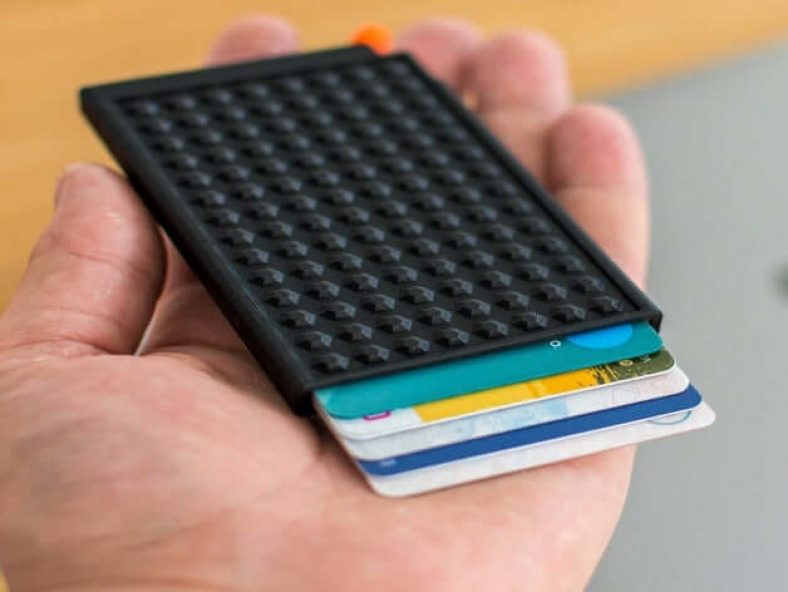 The technique of making this part at your place would amaze you completely. You would feel blessed understanding the flexibility 3D printing technology has brought to manufacturing.
You can find this 3D model on Thingiverse. Manufacturing this Slim Credit Card Wallet can be done in three simple steps.
And once that's done, all you need to do is press a button to gain access to a card pocket that can hold up to five cards.
The recommended print settings are clearly provided to the users to ensure high-quality results.
For manufacturing this part, do not forget to keep 30 to 50 percent infill and ensure you have supports from the bed.
You'll need eight hours to create this wonderfully useful part. The time may differ depending on the speed of your 3D printer though.
Quick Grab/Release Phone Stand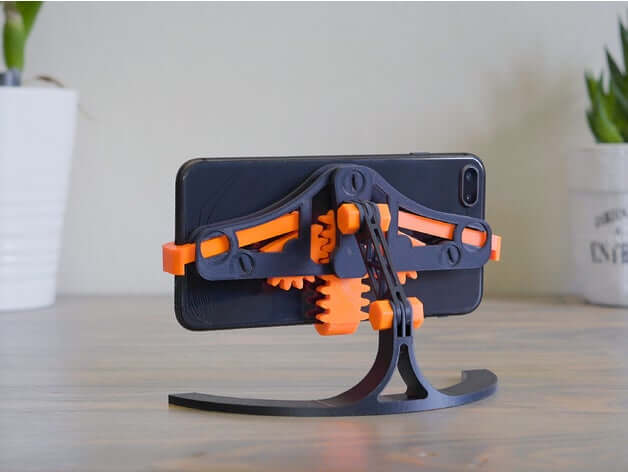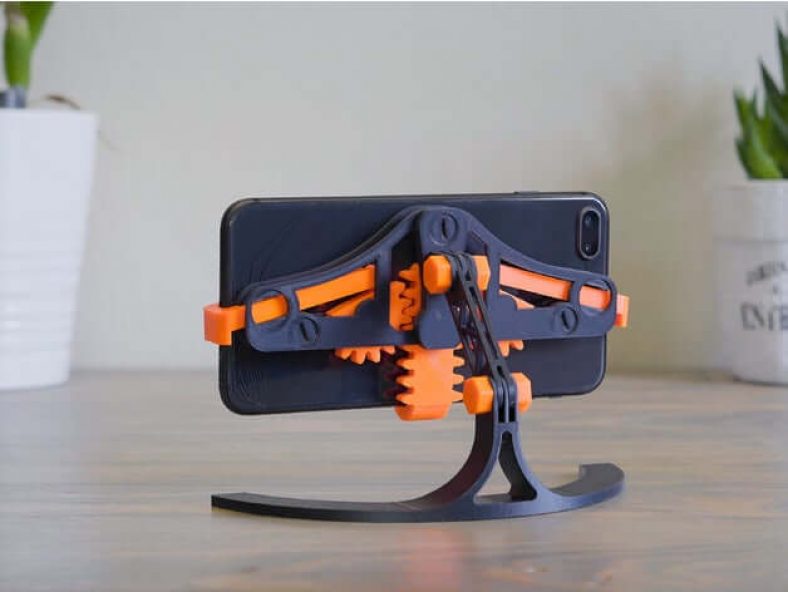 In this smartphone age, it has become essential to carry some phone accessories with you. Who knows when you wish to watch a movie on your phone?
And when you want to watch it, if you have a foldable phone stand with you in your pocket, wouldn't that be too cool?
Thank this designer for his amazing 3D design file upload on Thingiverse printing that'll enable you to do so.
Currently, the design works best for larger phones such as iPhone8 or XS Max size.
Refrigerator Storage Box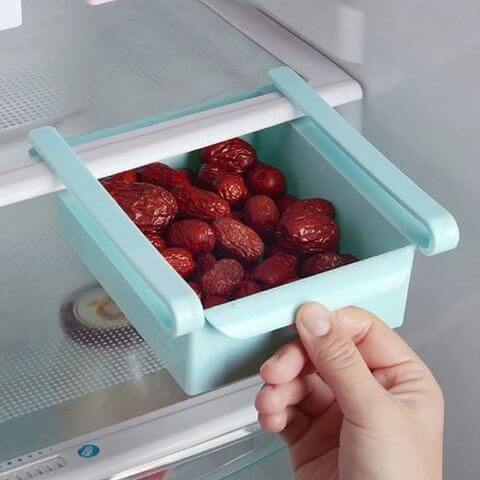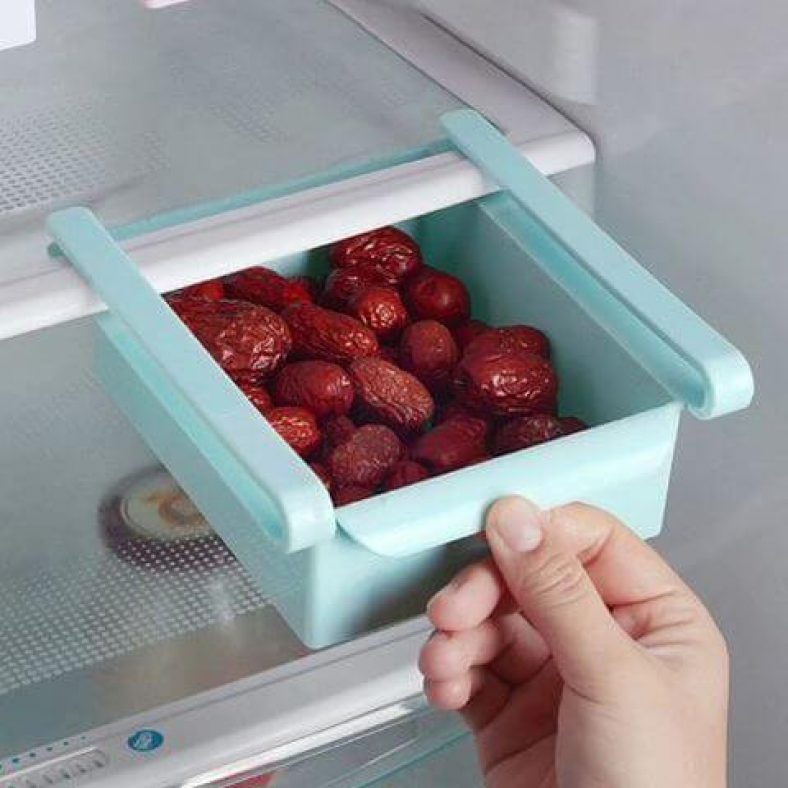 No matter how many boxes are given to us by our refrigerator manufacturing company, we'd also feel a shortage.
Because of our daily lives, it's very natural to keep stock of loads of things inside our refrigerator.
If you too are lacking a storage box, don't worry. You can easily 3D print it. Want to know-how, or download a 3D design file of it?
Just go to the Cults website and make it happen. Print a refrigerator storage box that has a 10 to 14 mm radius and a wall thickness of 6 mm and then feels the difference.
Pen and Pencil Holder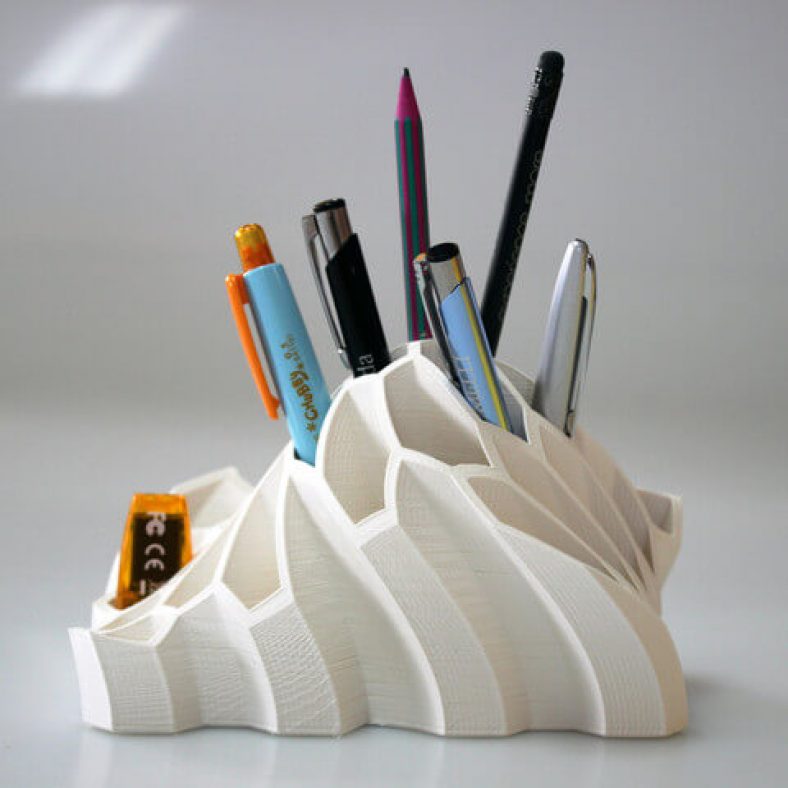 For utility purposes, use of the 3D design of Pen and Pencil holder on Cults can be made for keeping pens, pencils, and stationery.
And for increasing the beauty of the desk, you can also use it on the desk, shaped like an iceberg or a melting beehive.
You can download a 3D design file of this Pen and Pencil holder in STL format and then print it easily using your 3D printer.
Keeping a collection of your stationery cannot get cooler! Similarly, decorating your work desk with this lucrative pen and pencil holder is purely lucky.
Groovi Monster Sound Amplifier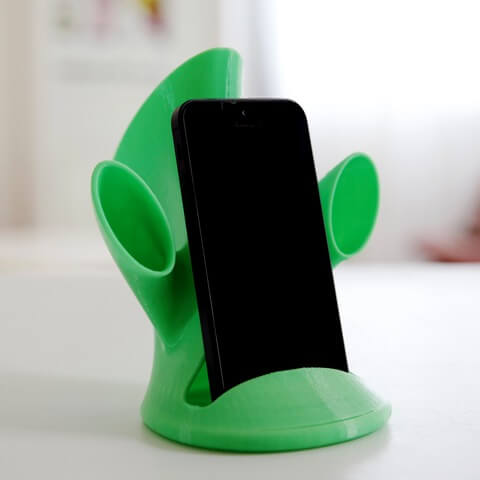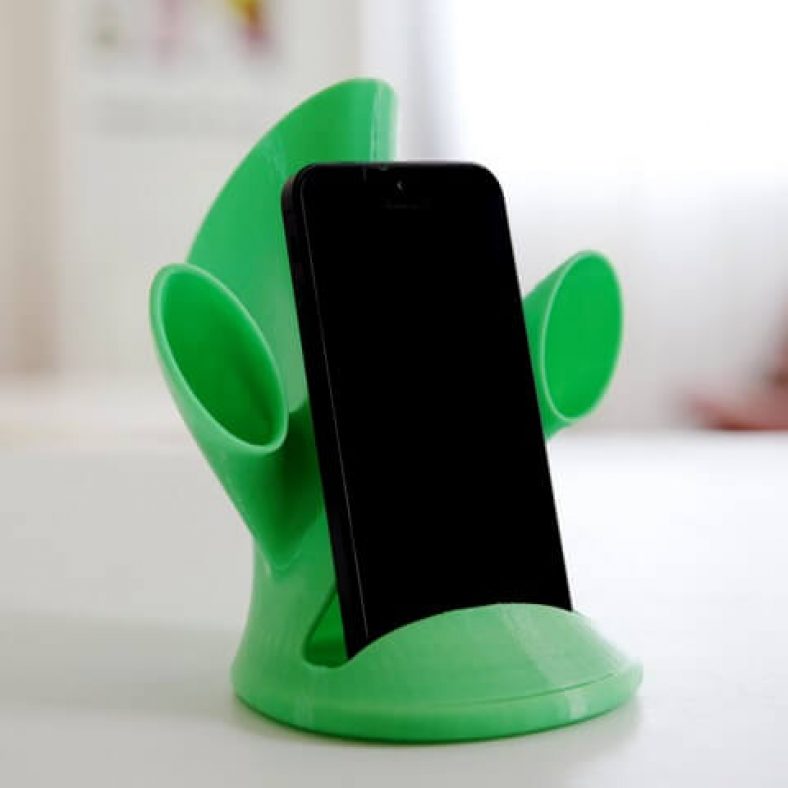 Creating an extra little sound for your Smartphone's sound speakers, this Groovi Monster Sound Amplifier acts like an octopus.
The 3D design file for printing this part is available on the Cults website.
This one of the many easy to 3D prints require around six to ten hours for getting printed.
The best part is that the design can be created without any support or raft.
The 3D design file of the Groovi Monster Sound Amplifier is available in STL format.
The Conclusion
In case you do not want to undergo the trouble of making these parts at your place, you can also order them online.
The 3D printing service providers let you upload the design file on their websites and deliver you the final part of your place.
However, manufacturing one of these many easy to 3D prints has its own fun and learning.
So, if you have a 3D printer, we suggest you follow the procedure mentioned at the start of this article.
Although these easy to 3D prints are easy to print, they fulfill their own purpose in our everyday lives profoundly.
We need them to make us feel complete, get rid of our bad habits, and inspire us. So, go on and try these easy 3D prints, without giving it a second thought.