Matter and Form
Matter and Form is an affordable option for all those willing to learn to scan and enhance their skillset in the same.
PROS
Saves scan in multiple formats
Excellent support
Plug and play
User-friendly software
CONS
Scanning of larger-sized parts takes a huge amount of time
Doesn't produce the best result under certain lighting conditions
Table of Contents
Matter and Form is a desktop 3D scanner manufactured by a company based in the United States. It scans objects using laser triangulation technology. The scanner is known in the market for being extremely affordable.
Beginners find the machine very easy to use as it can be operated directly out of the box. Also, the scan speed is very fast. As per claims by the scanner manufacturer, it takes only five minutes to scan parts of smaller geometry.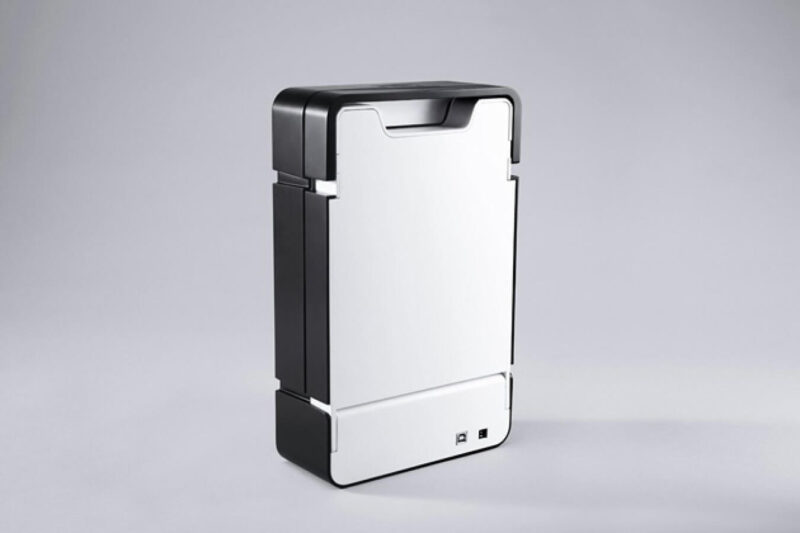 Apart from offering a decent amount of scan speed, the scanner also manages to deliver high-quality scans. But is the machine worth buying? One can only decide after having an in-depth look into it. So, let's get started.
Features
Matter and Form offer excellent support to users with its online downloads, videos, and a lot more. Its customers get an answer to most of their problems by connecting to the company's technical team.
Apart from that, the machine's software is comparatively very easy to deal with. One needs no separate technical skillset to operate various tools available in the application.
By offering you scanned files in various formats, it increases the probability of working in integration with most of the 3D printers present in the market.
Let's have a look at more such exciting features of the scanner mentioned and explained below.
User-friendly
Matter and Form is one among those rare desktop 3D scanners that are truly plug-and-play devices. All those users need to do to start scanning with them is download the free software online and calibrate the machine using the calibration box that's present with the scanner while it's shipped to you.
After doing so, operators are ready to go. Of course, if they need any assistance, there are online video tutorials available to guide them.
Matter and Form's helpdesk consists of a technical team ready to help customers with any sort of terminology or function that need aid with. But, for starting the scanning with Matter and Form, there are not many pre-requisites. And this is what makes it relatively more user-friendly than other scanners available in the same price range.
High-Definition scans
The scan reviews talk about how it can take time to achieve good quality scans at first. But it also motivates you to get used to the machine and especially its mechanism.
Matter and Form are equipped with the HD CMOS camera and two laser system that allows you to capture all the data in its minutest details that is in the order of around 0.43 mm.
Moreover, the camera is consistently capturing around 2000 points per second for creating a perfect possible digital mathematical representation of the scanned part. And because of this high-quality scan, users can create perfect 3D printed objects.
Relatively lower scan time
As mentioned above, the printer manufacturer claims how depending on the geometry of the object, scanning can be completed in five minutes.
Arguably, not all the geometries are small in size, so this would increase depending on the scan area. But even then, the scans are quicker when compared to other scanners available in the same price range.
Amazing company support
To start with, Matter and Form's website is completely full of helpful information like scanning tutorials, discussion sections.
Above all, you can also contact the technical team via phone or email. Moreover, if none of that helps, users can also book a free online one-to-one session with a scanning pro. How cool is that!
Versatile
Matter and Form 3D scanner's greatness lies in being equipment for all levels of users. It is one of the most affordable machines currently available in the market.
Not only is its price very lucrative, but also its overall performance as it offers unparalleled ease of use by letting operators start scanning within few minutes. Such characteristics make it an ideal scanner for people who are just starting out in the industry.
Also, the software comes loaded with all kinds of capabilities that are needed by an expert to effectively use the scanner. Moreover, not much time is consumed in the calibration and the initial phase of the scanning process. All in all, Matter and Form 3D scanner makes up for a versatile device that suits all kinds of individuals.
Sleek design
The machine is light in weight and features a hinged design that allows users to fold the storage design, when not in use. Once closed, the scanner is only 3.5 inches wide whereas opening it adds about 10 inches to the width.
An overall, slim and tight design makes Matter and Form a portable scanner – extremely easy to use for home and office operations. This essentially means that you do not need to have a dedicated space for it, the machine can be picked and placed where there is enough power supply.
Its scan area consists of seven inches, 360-degree rotating disk. On the scanner's back, there is a horizontal automatically adjustable bar that holds the camera in the middle with the laser on either of the possible sides.
Also, all the parts i.e., the camera, the lasers, as well as the turntable, work together effortlessly for scanning the object. They do not need any sort of constant adjusting.
Specifications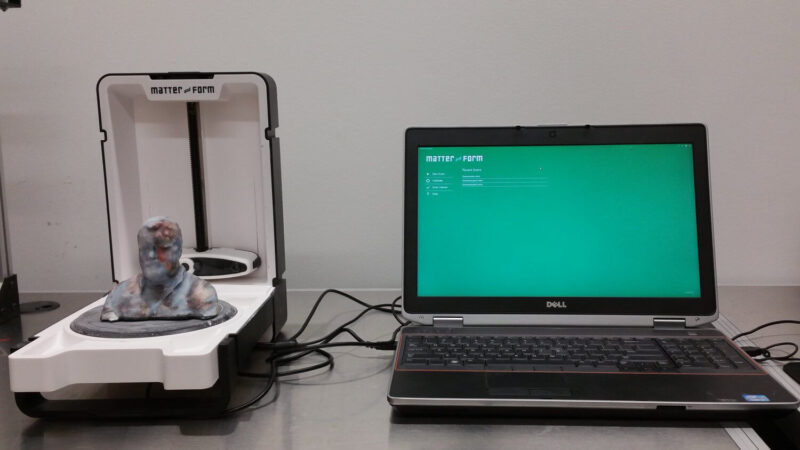 Credit: re3dan
Matter and Form has a seven inches long scan area with a 360-degree rotating disk that makes not just one, but many sides of the part to be scanned, accessible to the laser as well as the camera automatically. The maximum object size that can be scanned on the machine is 9.8 inches * 7 inches.
Based on Laser triangulation technology, Matter and Form functions with an HD CMOS camera and two lasers for creating a highly accurate scan of the object.
The captured size is around 0.25 mm, whereas the captured details are in the order of 0.43 mm. Users get scanned files in various file formats such as XYZ, PLY, OBJ, and STL.
Price
Matter and Form 3D scanner is available for $445.22.
First Impression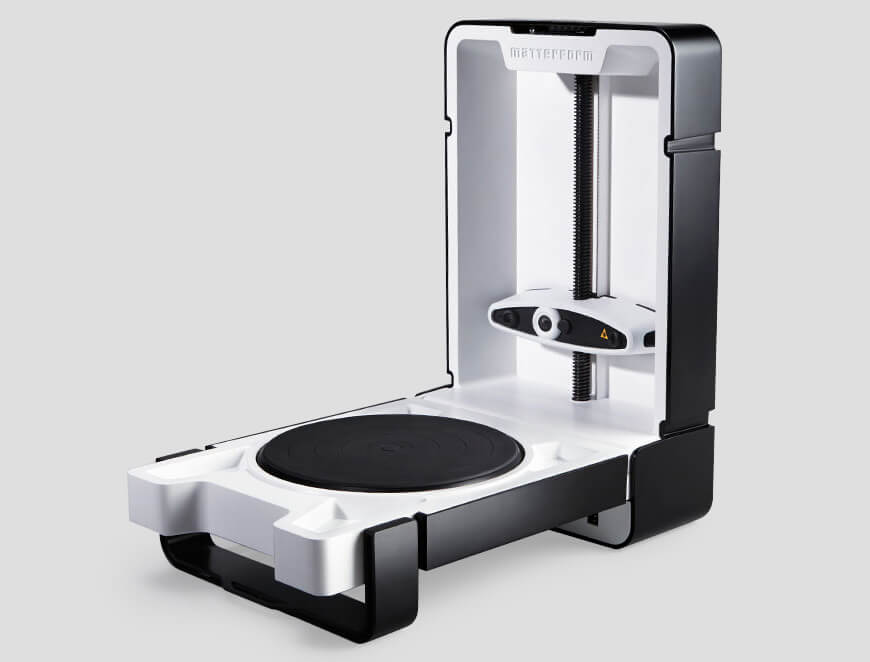 Matter and Form comes gently packed inside the box that's delivered to you with:
A power cable with multiple outlet adapters for every region you can imagine
A USB type-A, type-B cable
A calibration object
A small green frog for practice
Setup
As mentioned above, the scanner is ready to use straight out of the box. All those users need to do is download the free software and quick calibration. After having done so, one can start scanning with the machine.
Scan Type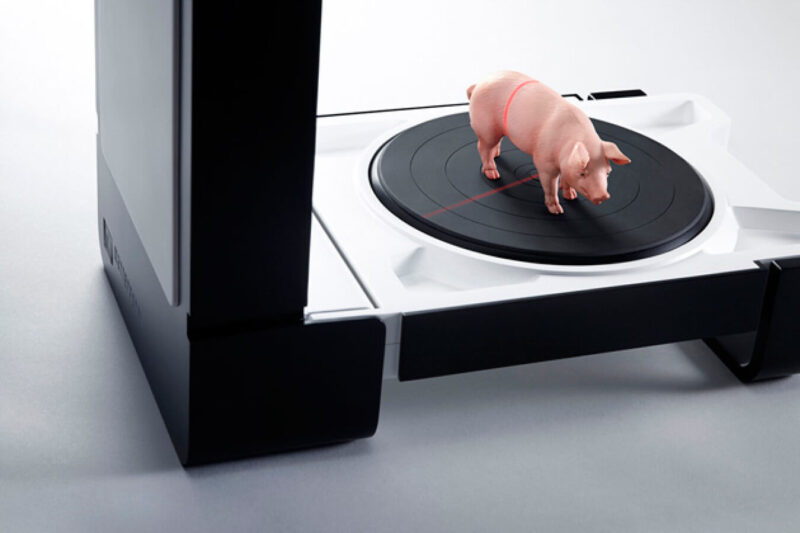 Credit: pcmag
Matter and Form 3D scanner use standard laser triangulation technology. Herein, a laser beam typically projects on the object present in the middle of the rotating plate.
Degree after the other, the plate turns to allow the part to scan from all the sides. The complete process takes around 5 minutes depending on the geometry of the object.
Scan Quality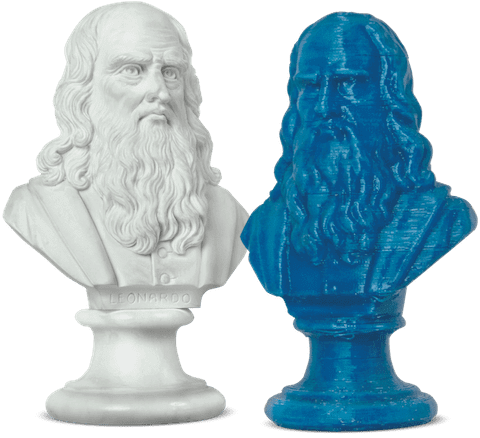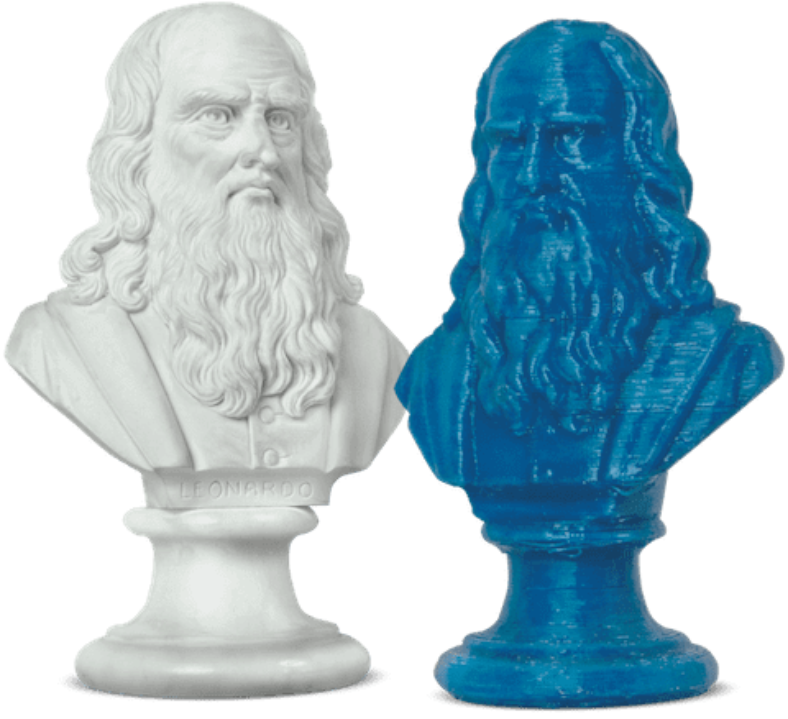 Credit: matterandform
Parts and functional prototypes of varying geometries can be scanned pretty well. Through some sort of minute tuning, users can also combine two to three scans to create a detailed scan of an extremely complex object as well.
Software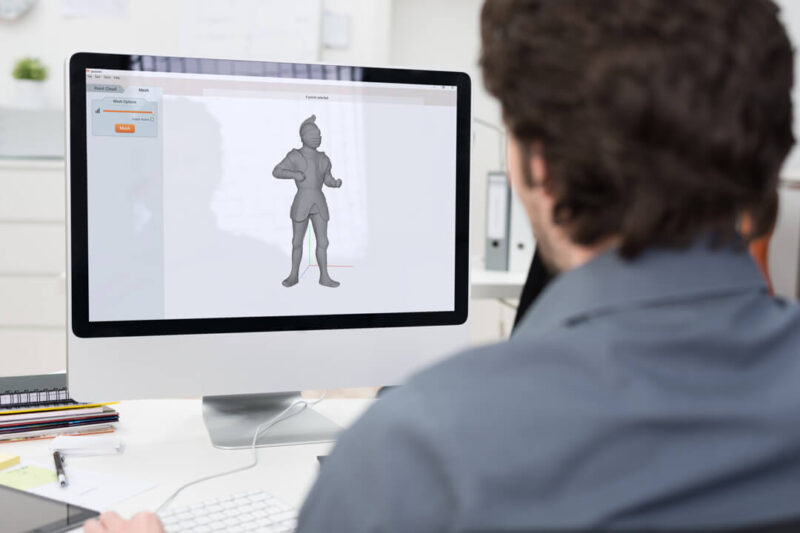 Credit: matterandform
Matter and Form's software is popular in the field of 3D scanning for being extremely straightforward. Custom algorithms permit users to create watertight meshes on the part that they wish to scan at a single click of the button.
Customer Support
All sorts of support are given by the scanner manufacturer in terms of providing an installation help guide, to video tutorials online. Moreover, operators can always contact the technical team via email or call.
Parameters Influencing Buying Decision
The summary of this review is mentioned below in few key points that are worth noting before buying a scanner.
3D Scanner Cost: Costing under $500, Matter and Form is one of the most affordable printers in the market currently.
3D Scanner Speed: 5 minutes is a very short time required to scan even parts with small geometries. The fact that Matter and Form does this gives a perfect idea about its amazing speed.
3D Scan Quality: The scanner's camera and two lasers manage to capture even the most minute details on varying geometries.
3D Scanner Capability: Matter and Form's software allows users to fine-tune with many of the settings that enhance the overall quality of the scan. It is capable of combining, editing, mixing, and a lot more.
3D Scanner Practicality: The scanner can be used for home as well as office use.
3D Scanner User Expectations: The machine works fine for beginners as well as intermediate users.
The Verdict
Overall, Matter and Form is an affordable option for all those willing to learn to scan and enhance their skillset in the same. Its software is the real part where users can juggle up to better the scan quality. Also, the dual laser setup works in fine coordination with the cameras to capture the part as accurately as possible.