PLA, an abbreviation for polylactic acid is a thermoplastic manufactured from renewable resources like corn starch, tapioca roots, or sugarcane. What differentiates it from other materials for 3D printing is that it's not made from petroleum.
Because of its interconnection with the environment, it has gained immense popularity in the field of 3D printing for making parts that see its application in the medical as well as the food packaging industry.
There are many types of PLA filament available in the market and a variety of different companies manufacture it with various brand names. In this article, we are going to talk about Silver PLA – the brand recommendations that are the most reliable. So, let's get started.
Best Brands for Silver PLA
In the field of manufacturing 3D printer filaments, plenty of brands have made their solid mark. But a few services you like no other. In terms of quality, offering your variants as well as the after-sales support, these brands rank right at the top.
Proto-Pasta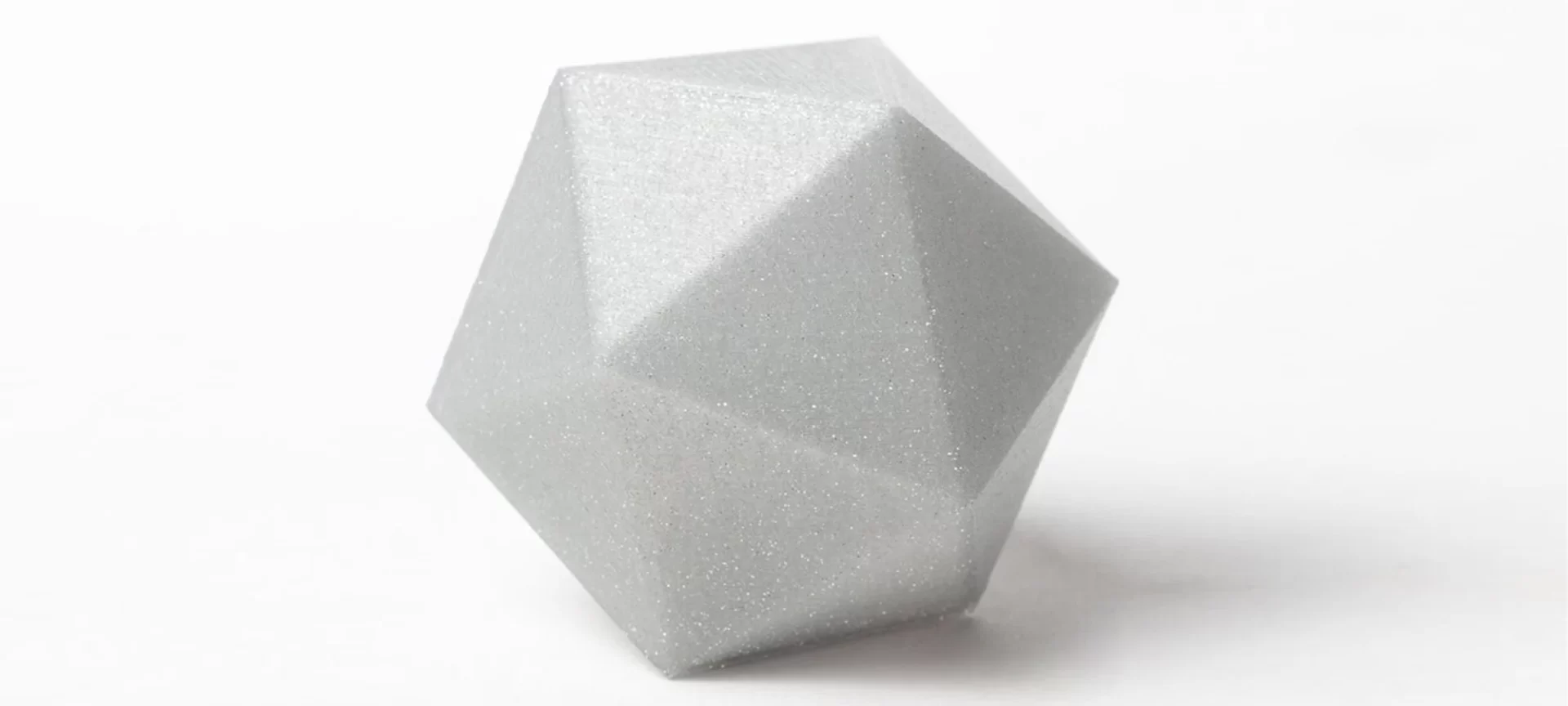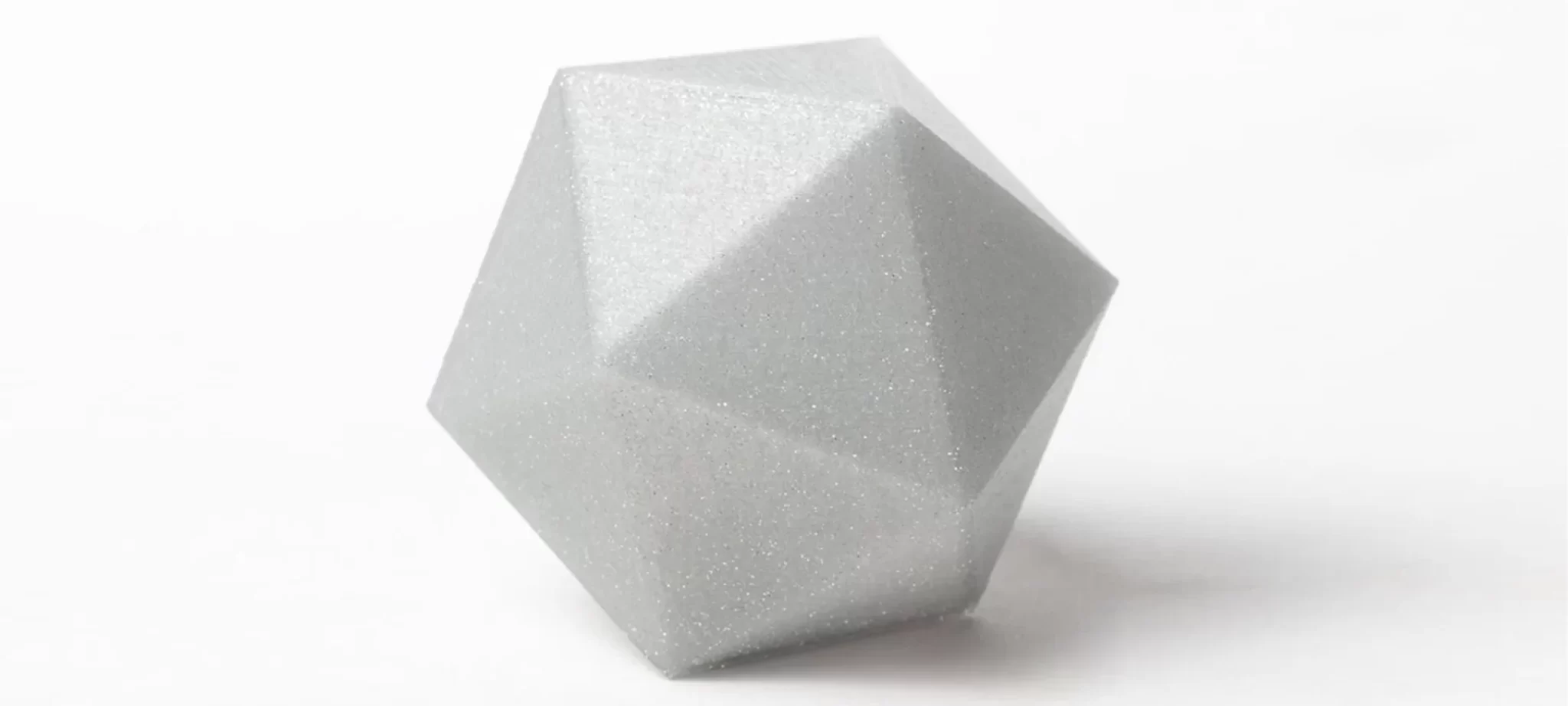 With an extrusion process and 3 new materials for 3D Printing parts and functional prototypes, Dustin and Aaron Cram took their tinkering to Kickstarter for support in the year 2013.
500 makers thought they were on to something excellent and wanted to see what was possible in the future. With help from Alex, they delivered on time with an exceptional result and that's how the company Protopasta was born.
Specifics about translucent HTPLA v2 smoke filament
HTPLA v2 smoke filament is Protopasta's brand name for its Silver PLA filament offering. It combines the ease of PLA 3D printing with the ability to heat-treat your parts after 3D printing for increasing their stiffness at higher temperatures.
It is available in many colors, also darker ones with a spooky ghost or a lazy campfire's smoke.
You are recommended not to store it above 50 degrees Celsius otherwise they'll break down. Simply place your printed part in your oven for a few minutes, if they are larger parts, they will obviously need longer times at 100 – 120 degrees Celsius, and the material will crystallize and become much stiffer.
Also note that doing this may warp some architecture of printed parts, so experimentation is required. The best results of this filament are with flat and/or supported parts with 100% infill.
Available in: 1.75 as well as 2.85 mm filament diameters and 0.5-kilogram weight.
Colorfabb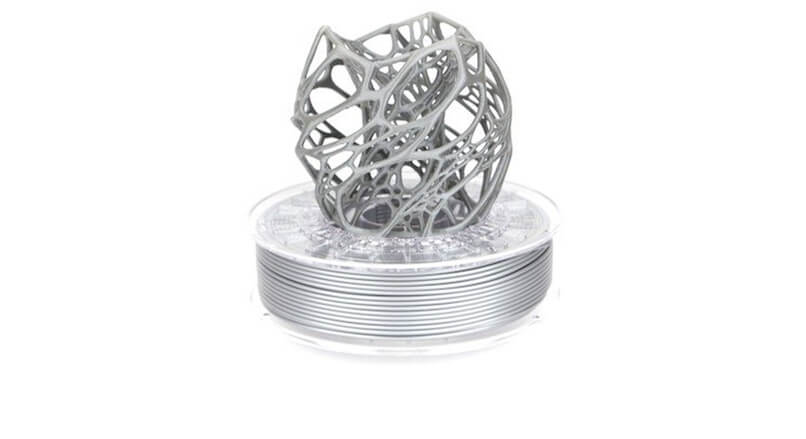 As with other Tech companies, colorFabb started in a garage, with an idea and long hours of work, dedication, and commitment! The company was founded by Ruud Rouleaux, CEO of Helian Polymers in the winter of 2012-2013.
Because of his extensive knowledge of the (bio) plastics industry, colorants and additives it was much of a logical next step for him to explore opportunities in the world of 3D printing.
After rigorous testing and experimenting prior to the company's inception, a new grade of PLA was developed and it became commercially available in March 2013.
Specifics about Shining Silver PLA/PHA filament
PLA/PHA is made up of PLA material fused with PHA. The combination of these materials significantly increases the toughness of the overall filament while also ensuring stellar layer adhesion. Additionally, by merging these two together, PLA/PHA becomes biodegradable.
ColorFabb's PLA/PHA's unique combination allows for stronger prints with little to no warping at all. It will print successfully on both heated and non-heated print beds.
However, if printed on a non-heated platform, using blue painter's/masking tape PLA/PHA turns out to be perfect for any prototype or production needs, as this filament is not only tough but pretty too!
Its glass transition temperature is 55 degrees Celsius and the recommended printing temperature range is around 195 to 220 degrees Celsius.
The suggested print speed for the same ranges from 40 to 100 millimeters per second! In case you have a heated bed it's good to keep its temperature ranging from 50 to 60 degrees Celsius.
Available in: 2.85 mm filament diameter and 0.75 kilograms weight.
eSUN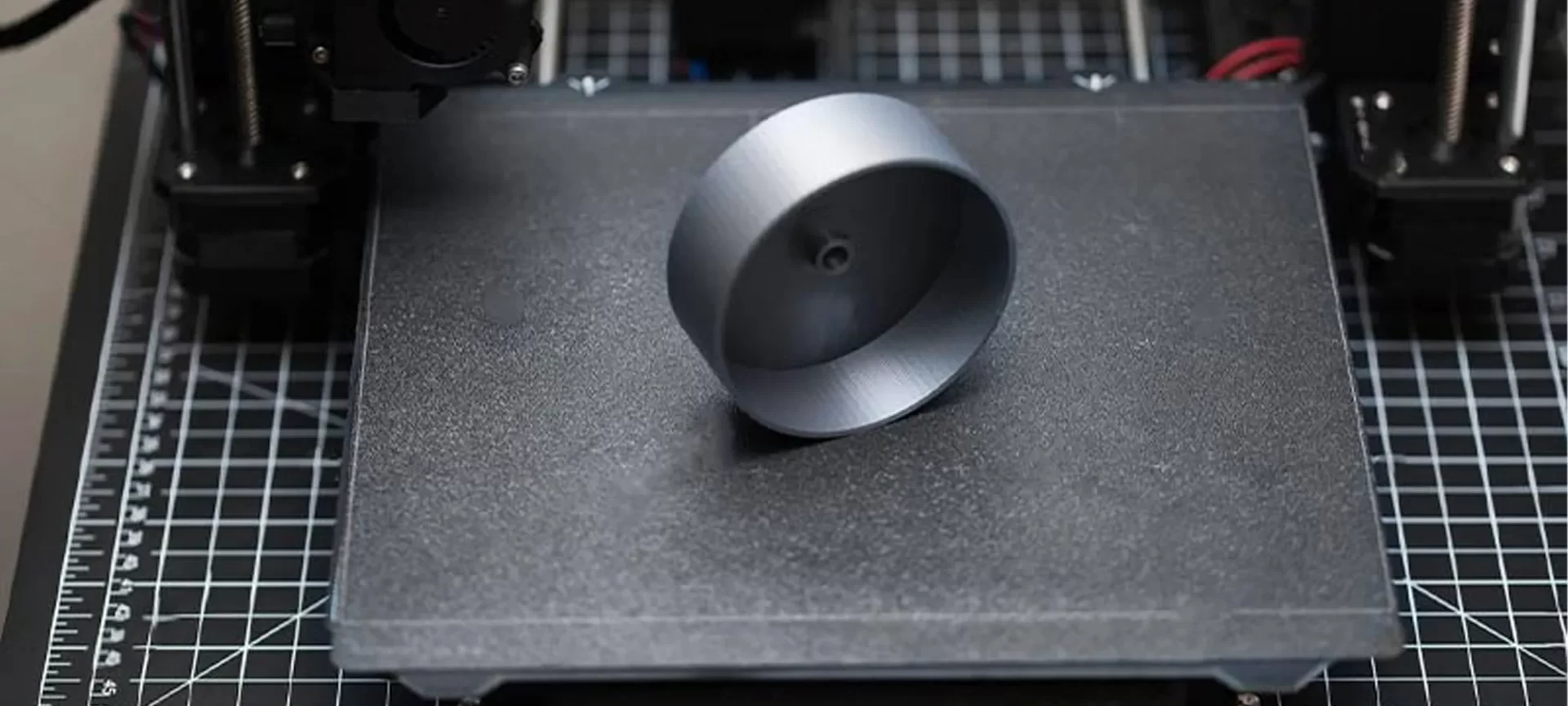 Established in 2002, eSUN focuses on creating a variety of filaments for makers of all skill levels i.e. beginner, intermediate as well as advanced.
Since 2007, the company has dedicated its research to 3D printing material for creating bio-degradable polymers ranging anywhere from PLA to ABS and Nylon, eSUN has an entry-level filament for everyone to get started on a new journey in 3D printing.
No matter what type of material your next 3D printing project requires, eSUN has a filament available at its disposal at a low cost.
Specifics about Silver PLA+
eSUN has developed this brand of PLA 3D printing filament to excel in a broad range of printing applications.
This is a great general-purpose PLA compatible with almost any desktop 3D printer; each of its 1-kilogram spools is enough to supply your next project.
You are recommended to keep the extrusion temperature of your printer in the range of 205 to 220 degrees Celsius.
While your bed temperature should be around 40 to 55 degrees Celsius!  Also, use the blue painters' tape for good adhesion.
Available in: 1-kilogram weight and 1.75 mm diameter.
Polyalchemy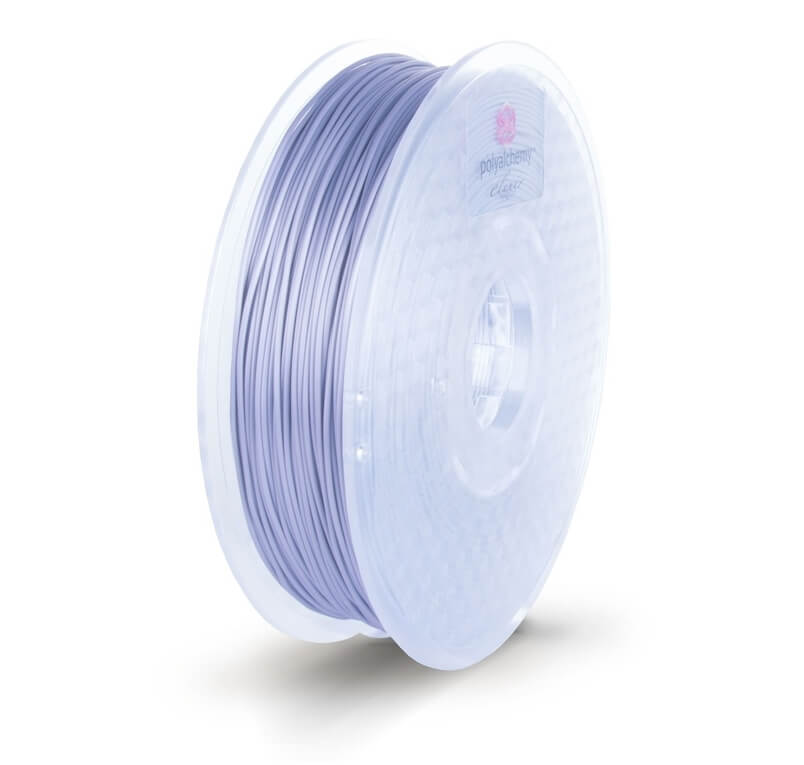 Polyalchemy was founded in early 2015, since then they've been committed to crafting premium quality filaments.
The company spent a long time perfecting their Elixir PLA and believes that their range of colors to be one of the most diverse and eye-catching on the market today.
Polyalchemy constantly strives to produce new and refreshing colors for its customers and hopes to inspire the 3D printing community and push creativity.
Specifics about Silver Elixir Silky PLA
Polyalchemy Elixir is a quality PLA that has a beautiful silky finish with a variety of colors available.
The filament features an easy printing experience which not only makes PLA approachable and reliable but also blends in a fantastic surface finish and beautiful silky effect.
Elixir PLA is the perfect material for anything that's going to live on your desk and be enjoyed daily.
The brand allows you to not just stop with one color, its complete line includes many different excellent colors to choose from, so be sure to check them all out.
You need to ensure to have your hotend temperature ranging anywhere from 210 to 220 degrees Celsius and the bed temperature at 50 degrees Celsius.
Available in: The filament is available in 0.75 kilograms and 2.85 mm diameter.
Ultimaker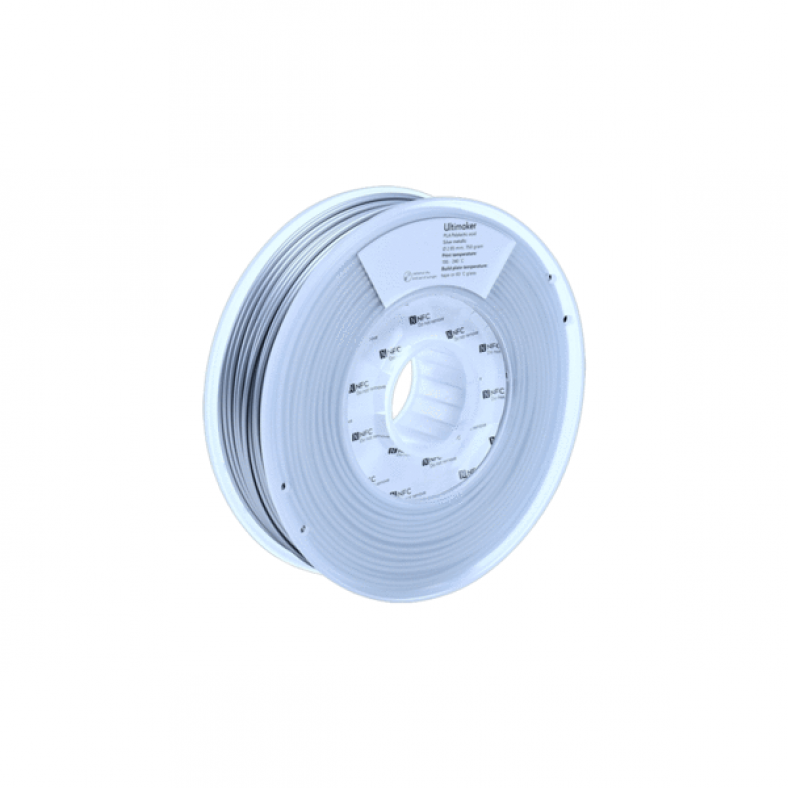 Ultimaker is a reliable name in the 3D printing industry since 2010. The company also has a range of 3D printers which has made 3D printing parts and functional prototypes easier for all kinds of experimentations in the field of 3D printing.
About Ultimaker Silver Metallic PLA filament
Silver Metallic PLA is available in 11 different colors and compatible with all 2.85mm nozzle diameter withstanding 3D Printers. The list includes all Ultimaker 3D Printers!
It can quickly generate as many iterations of your design as needed with Ultimaker PLA and can be easily 3D printed at high speeds and low temperatures while still possessing: a) excellent flexural and tensile strength, b) good impact resistance, c) high hardness, and d) unparalleled surface finish quality.
The recommended nozzle temperature range for printing Ultimaker Silver PLA is 200 to 210 degrees Celsius and the bed temperature needs to be at 60 degrees Celsius.
Available in: Eleven different colors, 2.85 mm filament diameter, and 0.75 kilograms of weight.
Fillamentum Extrafill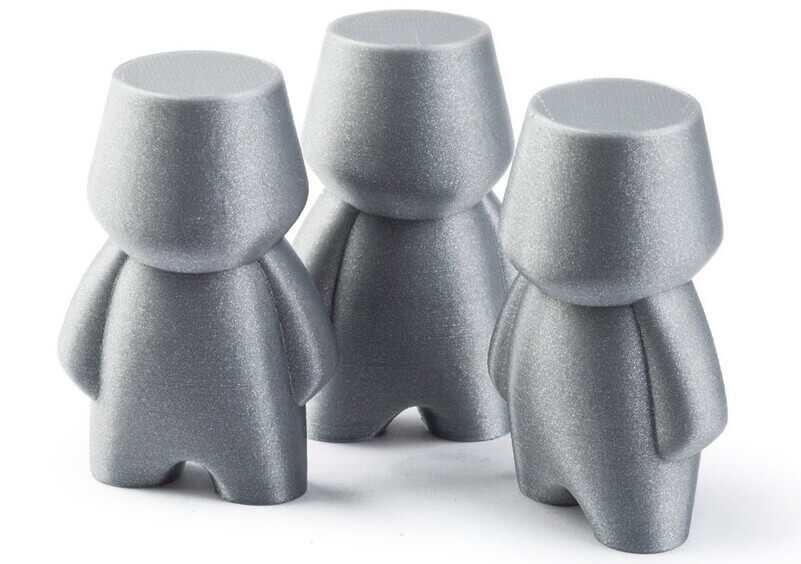 Fillamentum Extrafill 3D printing filaments are created with quality in mind. They are made from Nature Works polymers; Extrafill 3D printing filaments contain only the best high-grade additives and are therefore extremely consistent in color from batch to batch to especially give you amazing print results.
The company is especially known for its 'Pearl' line of Extrafill PLA which is known to give a glossy appearance after printing.
Its 'Traffic' line is an excellent baseline PLA that prints amazingly well. Whatever project you're working on, Fillamentum Extrafill claims to have the right color for it.
About Rapunzel Silver PLA
The recommended extrusion temperature range for this brand of Silver PLA by Fillamentum ranges from 220 to 230 degrees Celsius!
It is not required to have a heated bed in your printer, however, if you have one, you are recommended to run it at 55 degrees Celsius.
Available in: 1.75 mm or 2.85 mm diameters and 750 grams weight.
The Conclusion
The basics that you need to see in every Silver PLA mentioned above or the one that you buy is the recommended temperature ranges for extruders as well as heated beds.
This would allow you to compare it with the ones that your 3D printer can withstand and decide accordingly.
The next that you have to note down is the filament diameters and the weight of the brand that you have decided to buy.
And lastly, the color options that are available and the ones that suit your project! That's it! You are all sorted. Choosing one of the above brands will mean bringing a reliable 3D printer filament to your workshop.