The ability to customize designs has brought 3D printing to the forefront. Today, it's easier than ever to realize designs, in reality, using additive manufacturing technology. In addition, the falling price of 3D printers is only fueling the desire to print at home.
Among the many different enthusiasts, the ones wanting to bring Naruto 3D models to life are taking full advantage of the 3D printing resources available online.
From printing tips to 3D designs, with such great accessibility to various information and prerequisites, users are engaging more with this revolutionary technology for many untapped possibilities.
If you too feel an urge to 3D print these wonderful and popular characters, do not shy away from putting your head inside different online repositories for finding the one you like.
And, if the search is getting a little tiresome, check out our recommendations for high-quality, free Naruto 3D Models.
Recommendation for Naruto 3D Models
There are many websites available online that host 3D models for Naruto and related accessories. With increasing fans wanting to get hold of customized naruto designs, the number of available related 3D files is surging exponentially.
You can find hundreds of images offering a glimpse of how creative designers could get when trying to highlight the features of the character using 3D models. However, not every 3D file will work without any hassle.
Some may not print at all and others may require some tweaks for perfecting the end results. Therefore, we have curated a list of Naruto 3D models from renowned websites, ensuring that you do not spend time, effort and material on unreliable models.
Naruto Models from 3DExport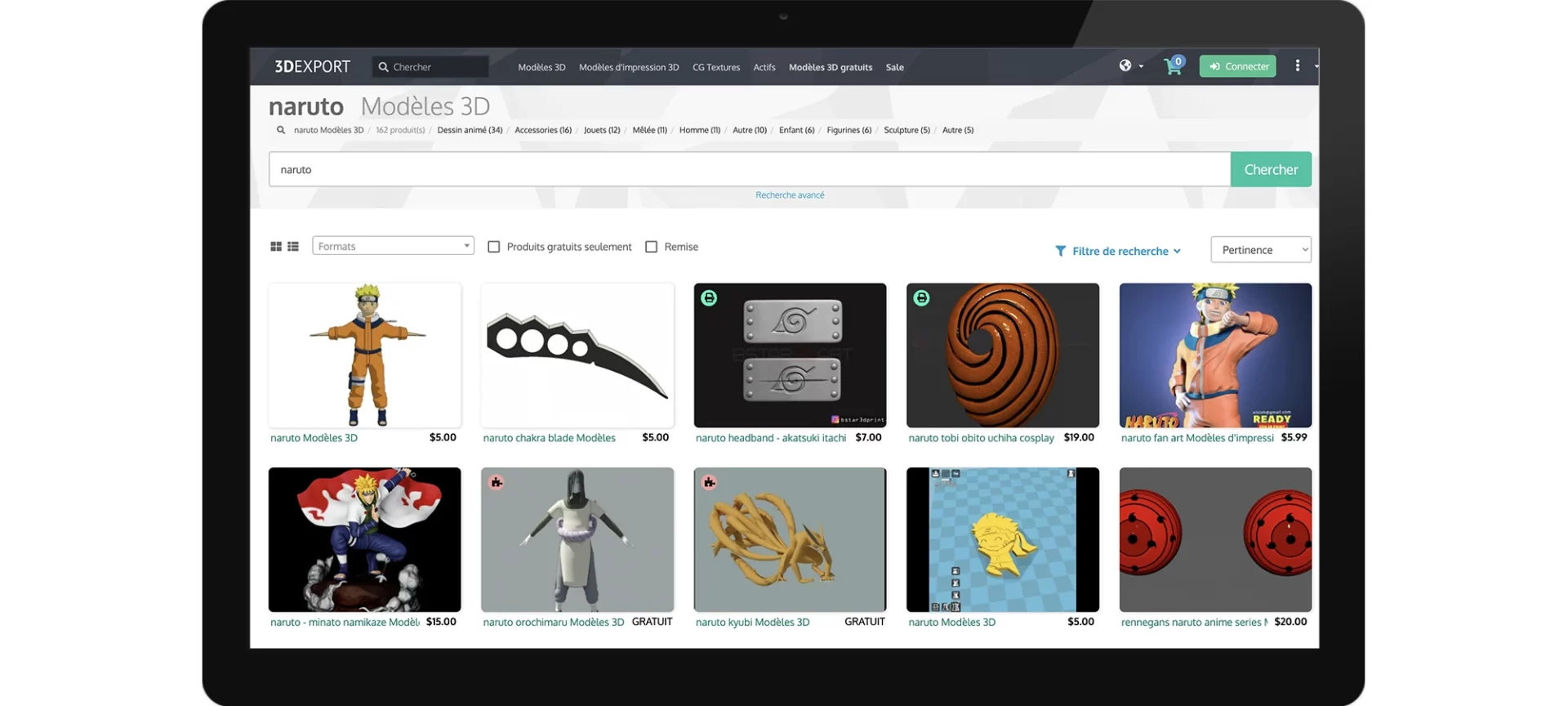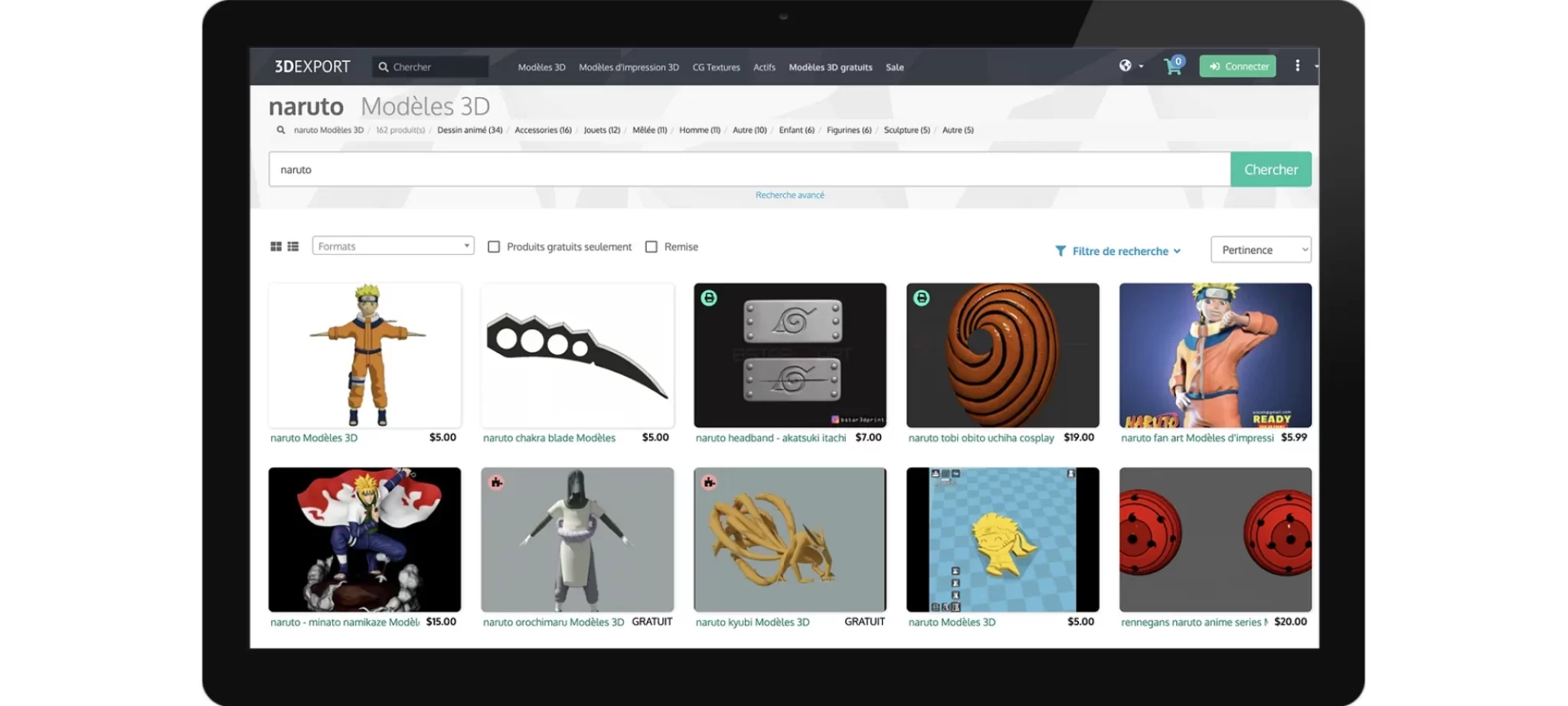 3Dexport is one of the many online repositories hosting a variety of 3D designs of varied quality. From simple hacks to miniatures, one can find plenty of 3D models for an array of different categories. And, Naruto models surely can be found on this site.
Here are some of the free models that we found interesting and printable from 3DExport.
Mizokage
Right after looking at the model, you can gaze at the huge efforts the designer has put to complete the design. From intricate facial features to beautiful hair falling beyond the knee is enough to leave you awestruck. You will require support structures to successfully complete the printing of this wonderful model.
However, the efforts would be worth it, looking at how perfect the character feels. You can download the design for free. This model is available in different file formats. Overall, it sure is a complex design to work with, especially if you are a beginner. But you certainly will get a huge opportunity to learn about various skills related to 3D printing.
Sakura
A very charming Naruto 3D Model available for a free download, this model has everything to impress your friends and family. The modern attire with resemblance to the character, the design flaunts its long boots, short hair, shorts, and gloves with perfection.
Undoubtedly, you will require huge patience to complete the printing of this design as it hosts various fine details. But with a reliable 3D file, you certainly can forget about the design hassle. Just get ready to prepare the file for printing and follow the basic instructions to complete the job.
Kakashi
A perfect ninja to print, this particular 3D model is for all the fans of the Naruto series and its characters. With a mask and straight hair, the 3D file handles the unique design with ease. With proper boots and jacket completing the looks of a ninja, the Naruto model really looks exemplary.
What's interesting is that the file is free to download. You can get various format choices. It's available in STL, OBJ, and a few other formats. By utilizing just the right infill and layer height settings, you certainly can make this model look amazing after printing too.
Thingiverse
When listing the online repositories for 3D models, it is completely impossible to exclude Thingiverse. Not only does the platform host the biggest collection of reliable 3D models, but it's also very simple to navigate. You can easily search for the related models without wasting too much time on failed and unrelated matches.
And, the website has some of the best Naruto 3D models you would not like to miss. Also, all the files are free to download on Thingiverse.
Naruto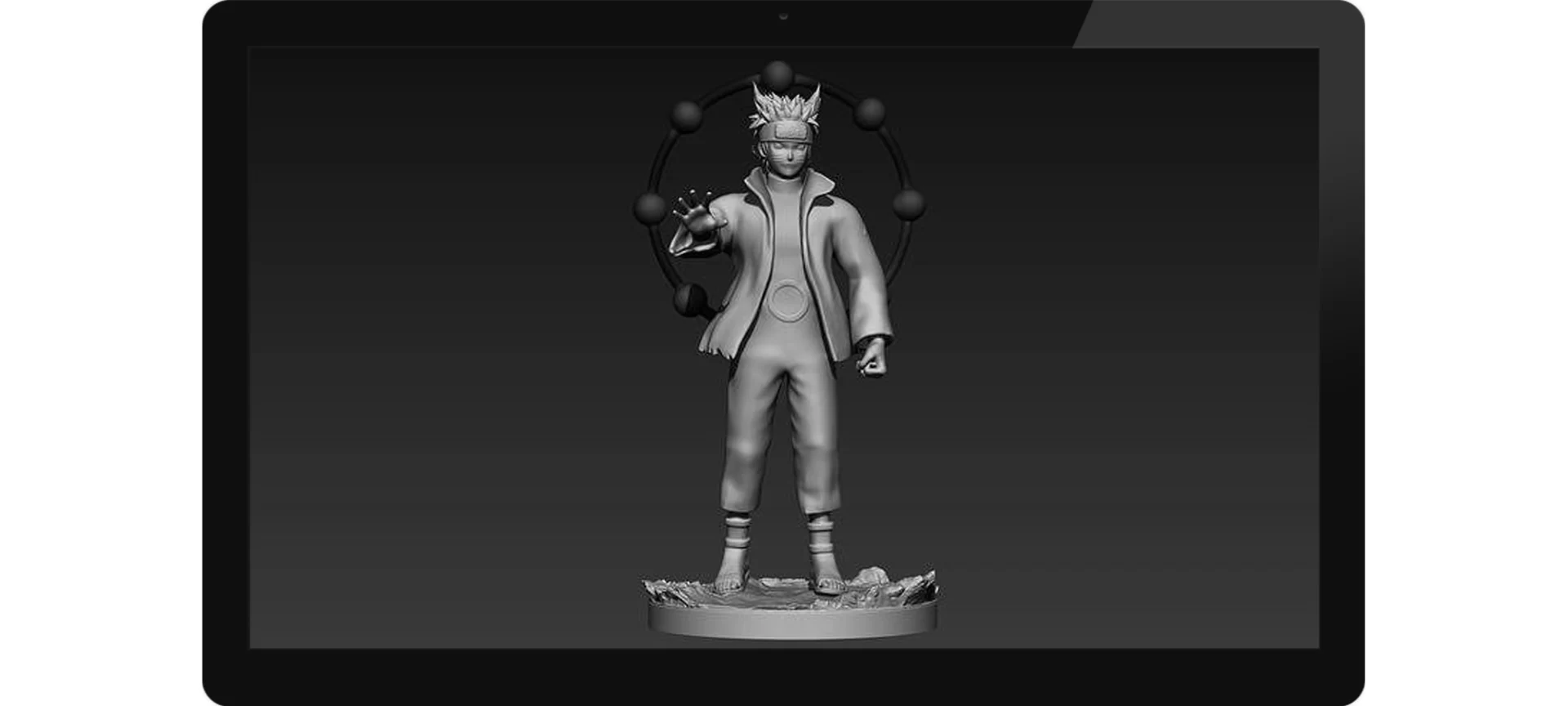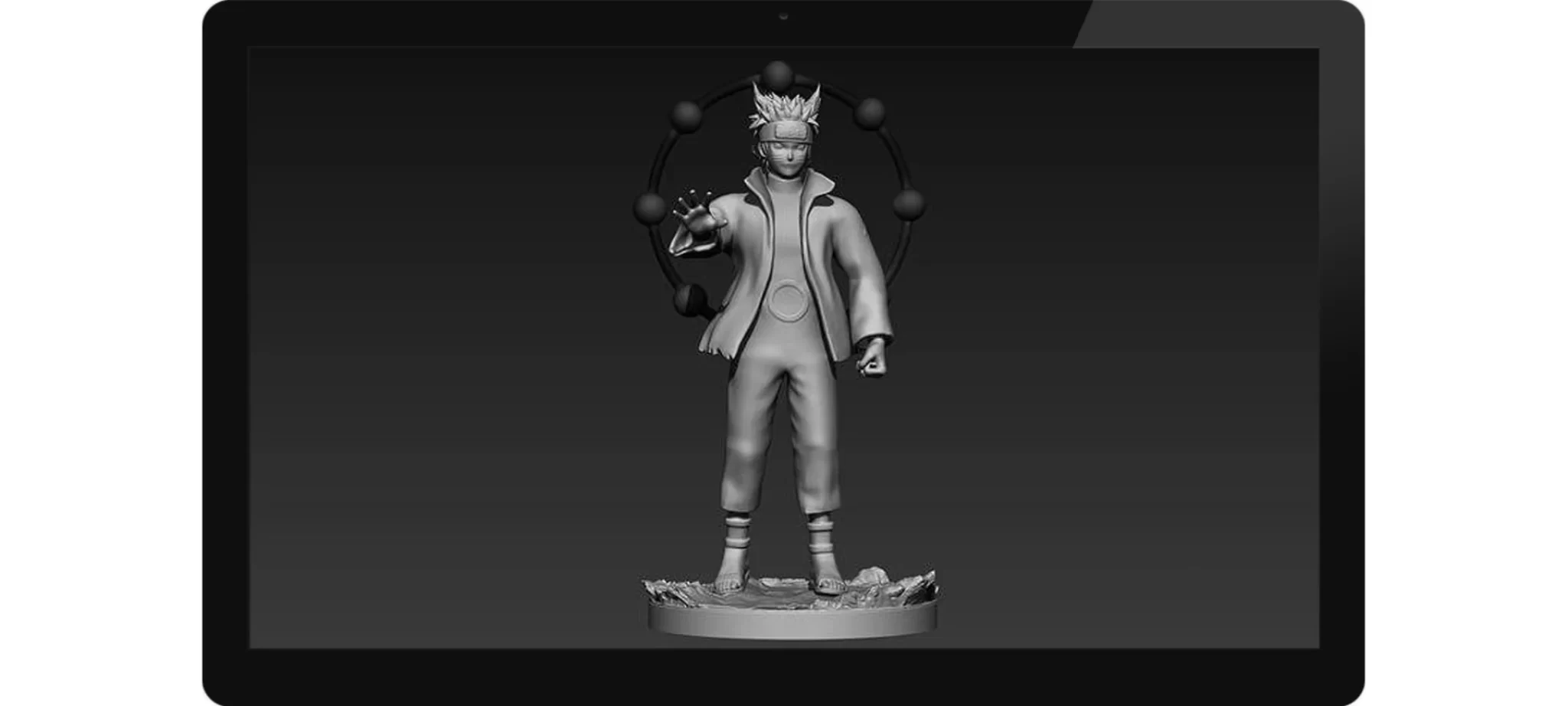 The 3D model does not look any lesser than a ninja warrior. With proper stance, the Naruto design is given high detailing, ensuring that it properly resembles the character from the show.
The designer has also mentioned instructions to help users easily print the design. As per the recommendation, the model must be printed upside down while keeping it slightly tilted to the rear.
In addition, the print does not need too much support. This makes it the best choice for beginners. The files are free for download. In addition, the images available with the 3D file properly elaborates the way users must carry the printing of this wonderful design.
Pikachu X Kakashi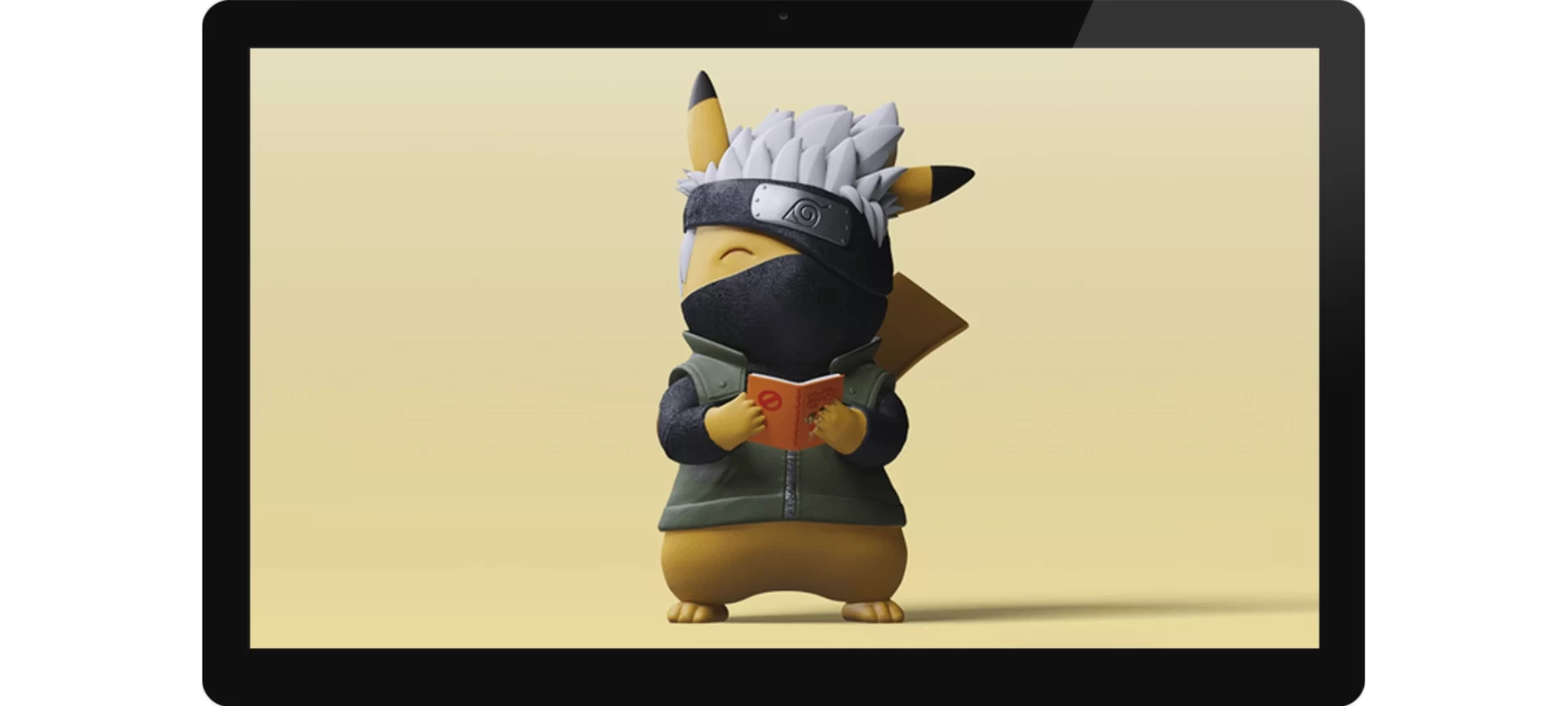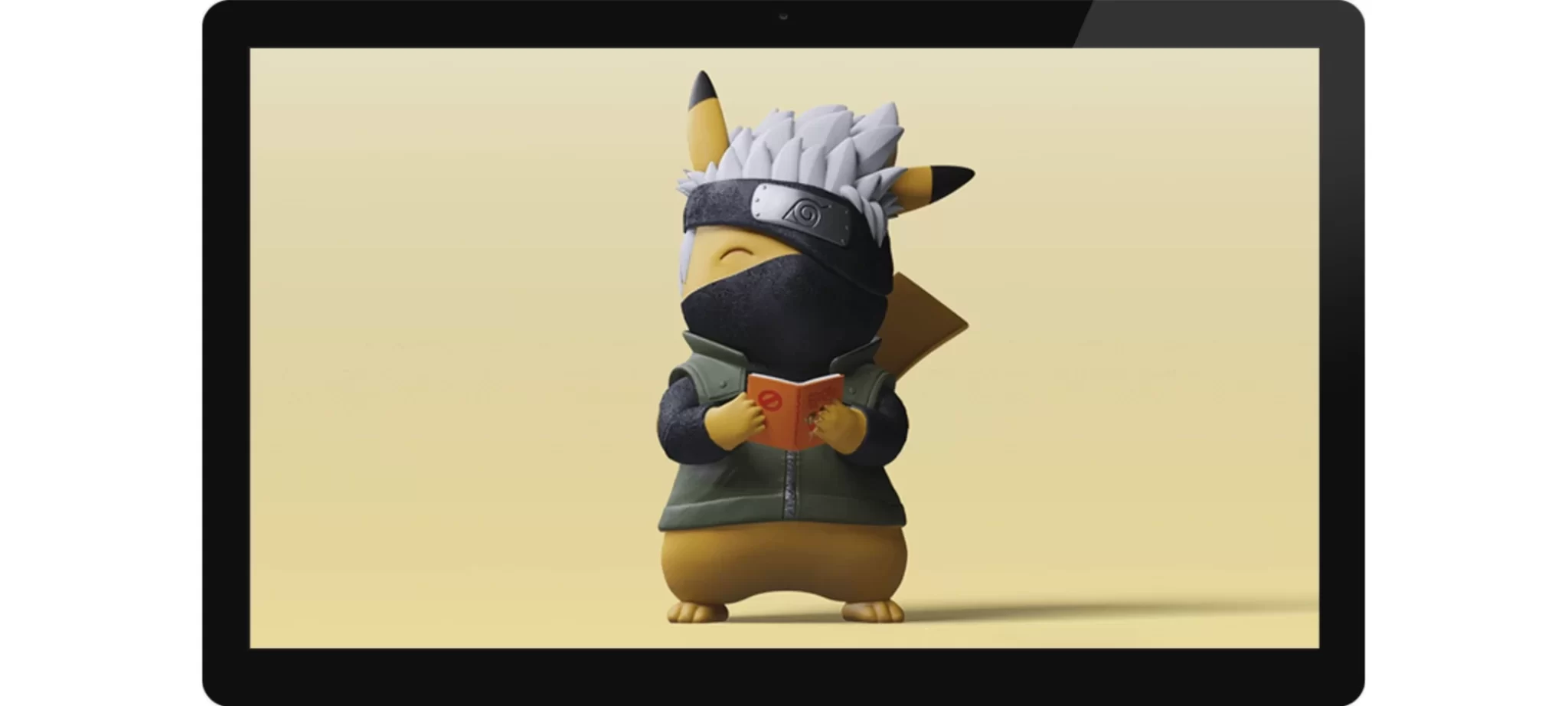 Have you ever imagined combining Pikachu with Naruto character? If not, you must check out this 3D design that reflects the imagination in real. You would fall in love with Pikachu even more after looking it in the ninja attire, while still maintaining the adorable looks. And, the book in the hand certainly multiplies the fun.
Do not forget to color the model once completed to finish the look in style. Use it as your board game character or place it on the shelf of your living room, it certainly will attract all the attention. And, you will get to enjoy all the praises.
Definitely, the design is free and available for download right away.
Naruto Uzumaki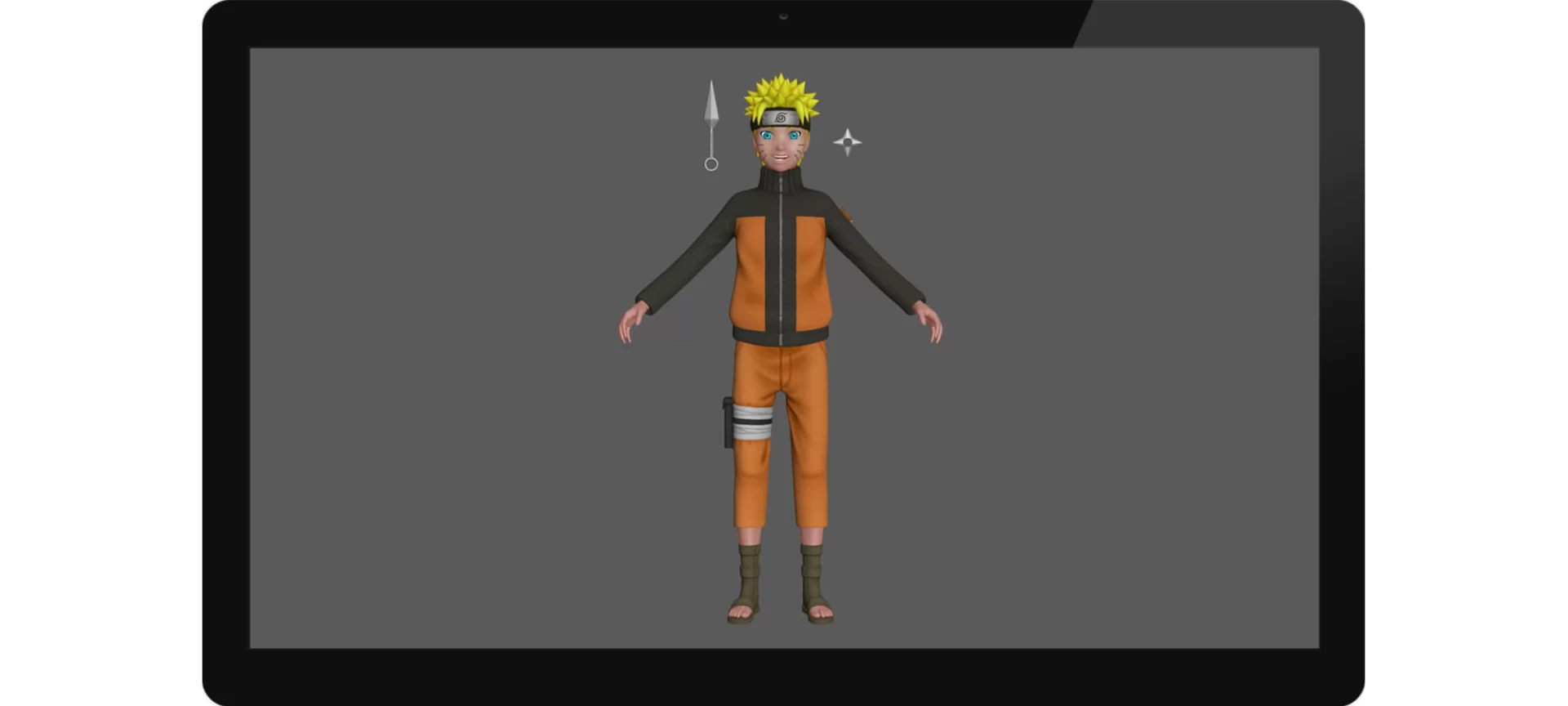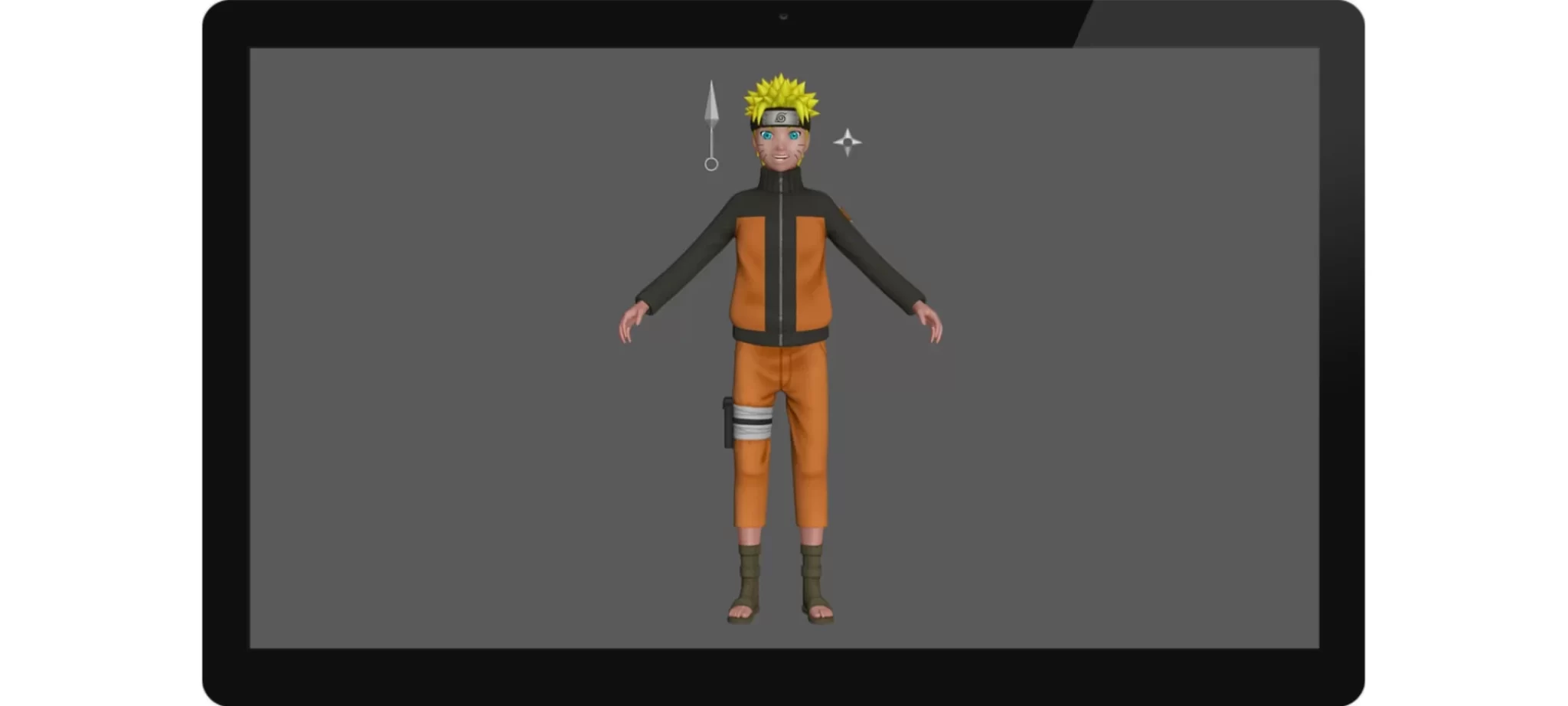 Designed with TPU on the Ender 3 Pro 3D printer, the design is very simple to accomplish. It does not use rafts and one can print the model with the help of a few tree supports.
Using a 0.2 mm resolution is recommended for faster print while maintaining decent quality. And, 25 percent infill will offer the required strength to the model.
Overall, it's a simple design and can be completed with the least effort. Make sure to follow the instructions provided by the designer.
Kakashi's bust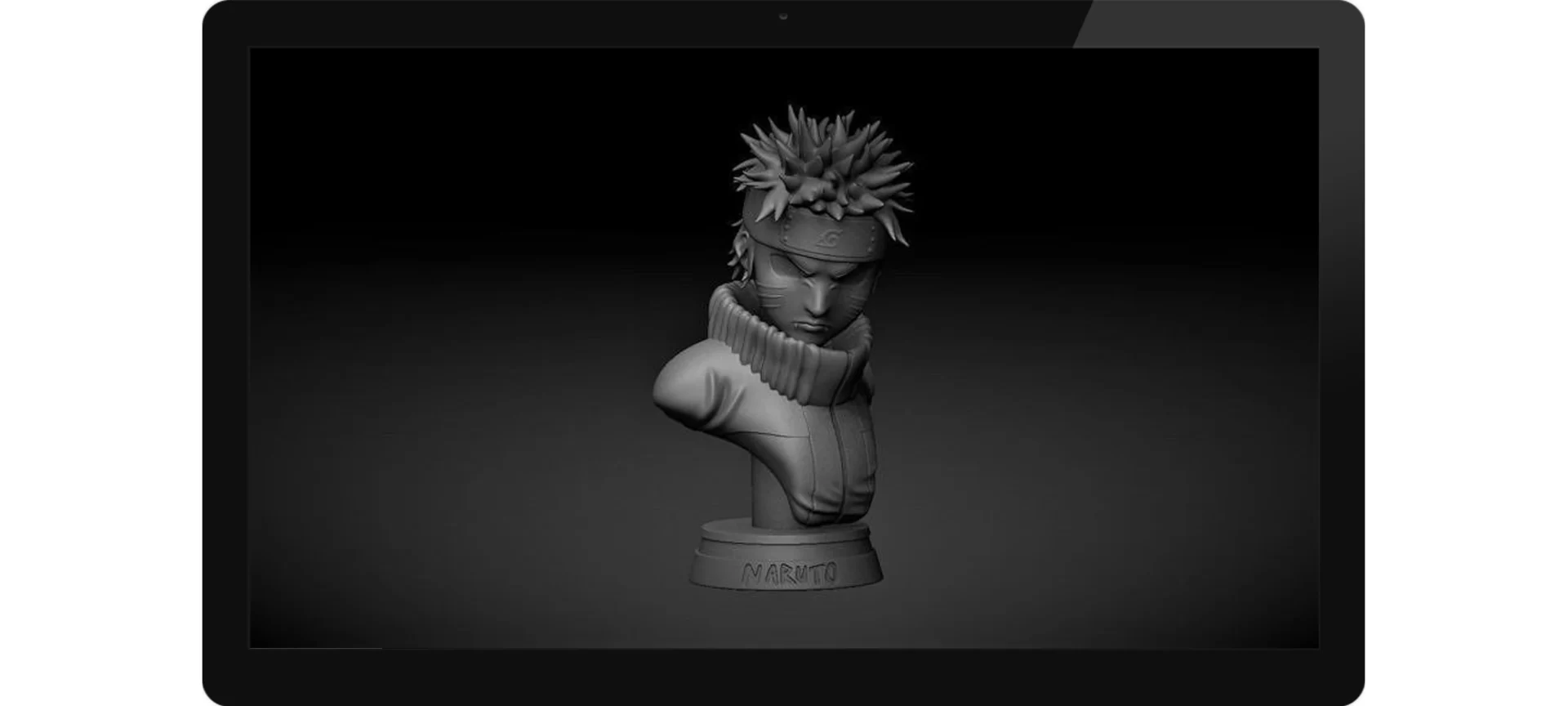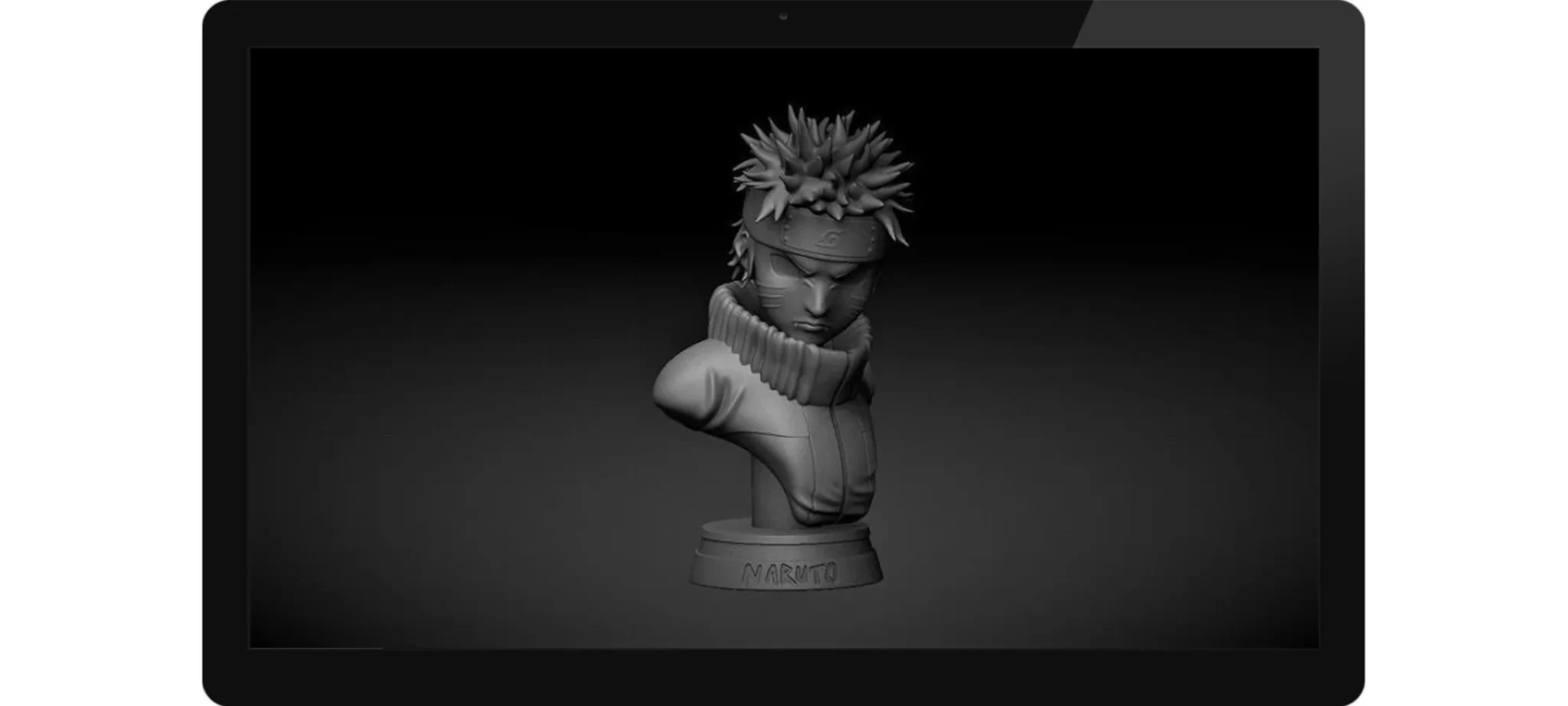 A tabletop design, also suitable for board games, the Kakashi's bust by Sloop45 is an impressive work of art. Using a few references, the designer has come up with a customized model. And, it certainly seems to pay off for the efforts put in to perfect the design.
Available for free, you can easily download the 3D model from Thingiverse. Quite simple to print and very attractive. With correct printer settings, you can build this on your desktop 3D printer with ease for high-quality results.
Sketchfab
Sketchfab is another website for downloading free as well as paid designs. And, it does include a wide variety of Naruto 3D models. Here are a few recommendations to begin with.
Sasuke Uchiha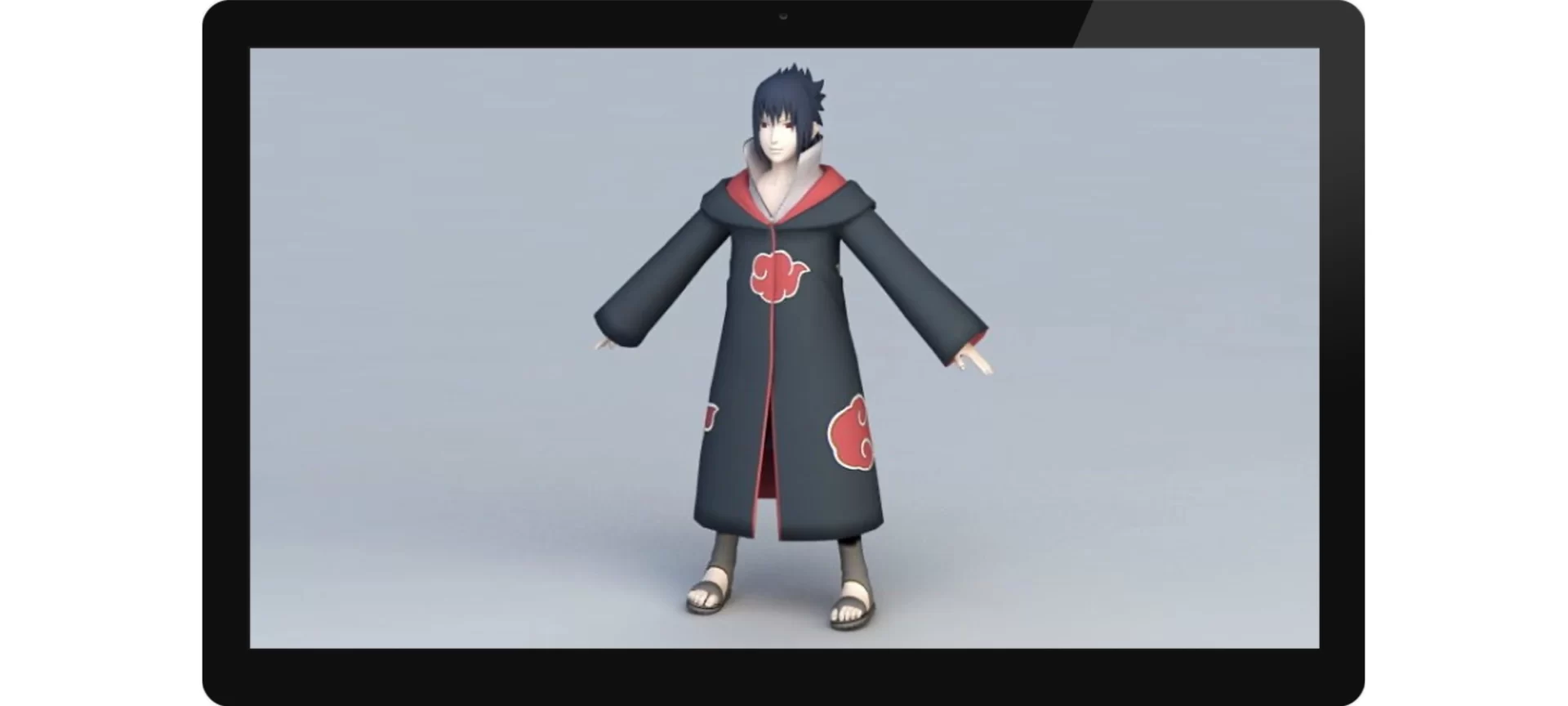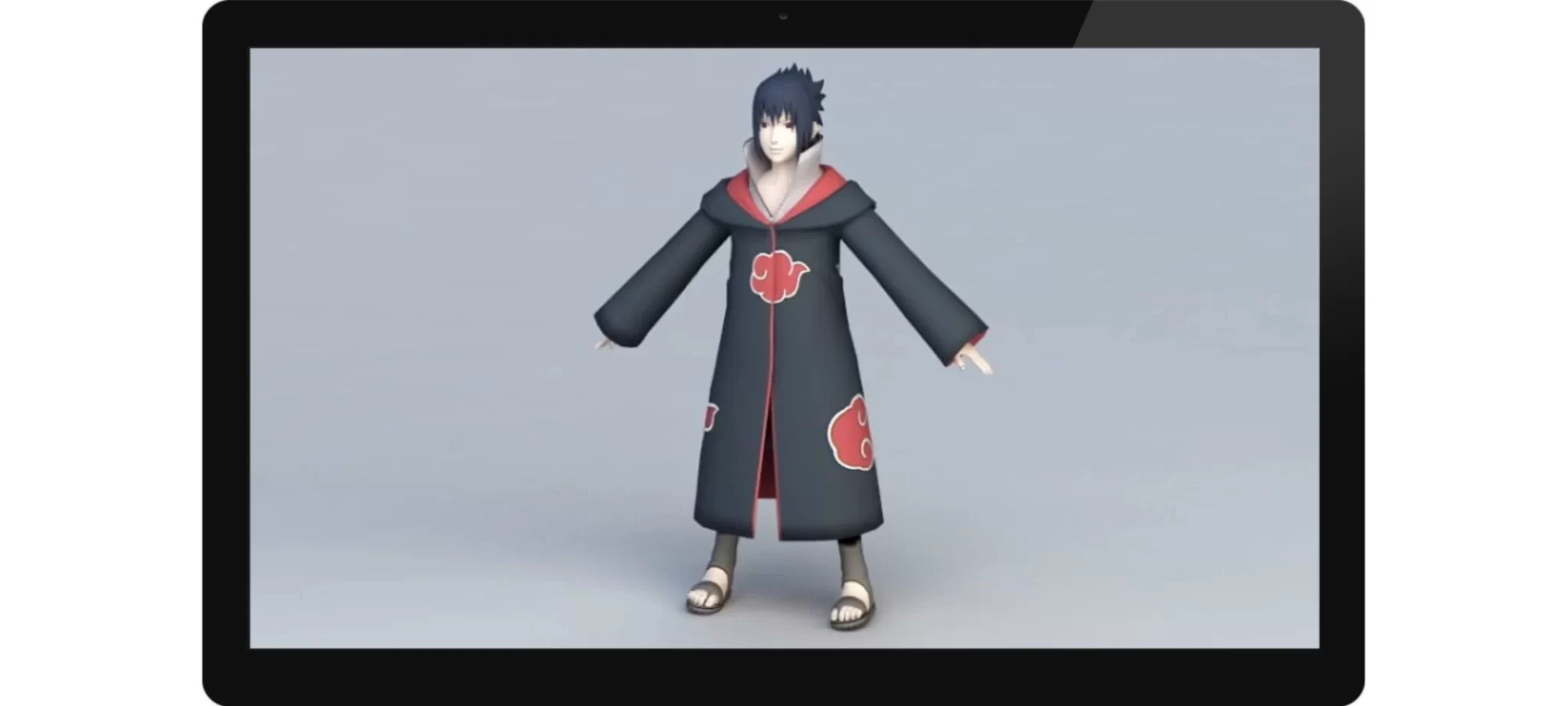 Sasuke Uchiha from Naruto is again a wonderful character to bring to life. Using your 3D printer, you can print this amazing design right away. The files are free to download and easily accessible on the platform.
Sasuke Uchiha by Justin Ranjan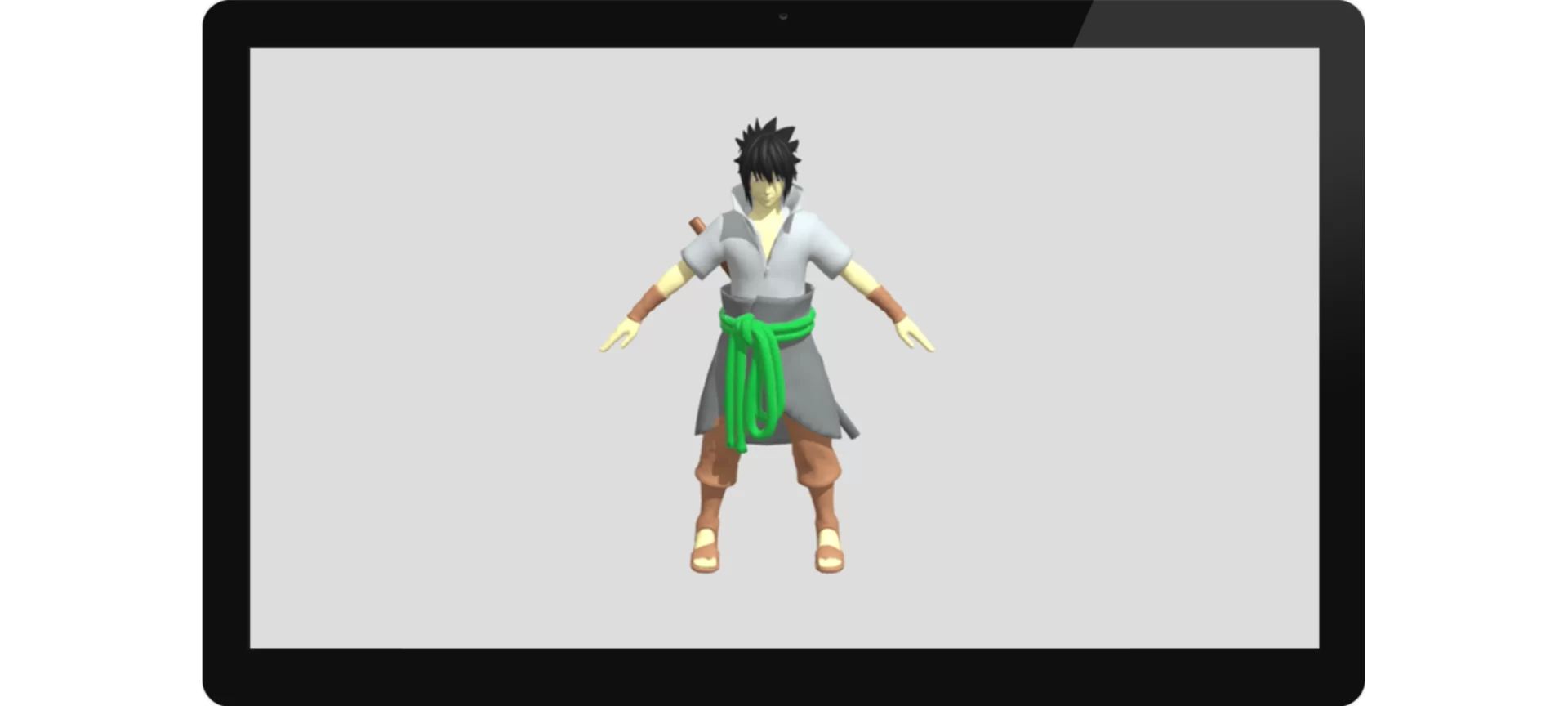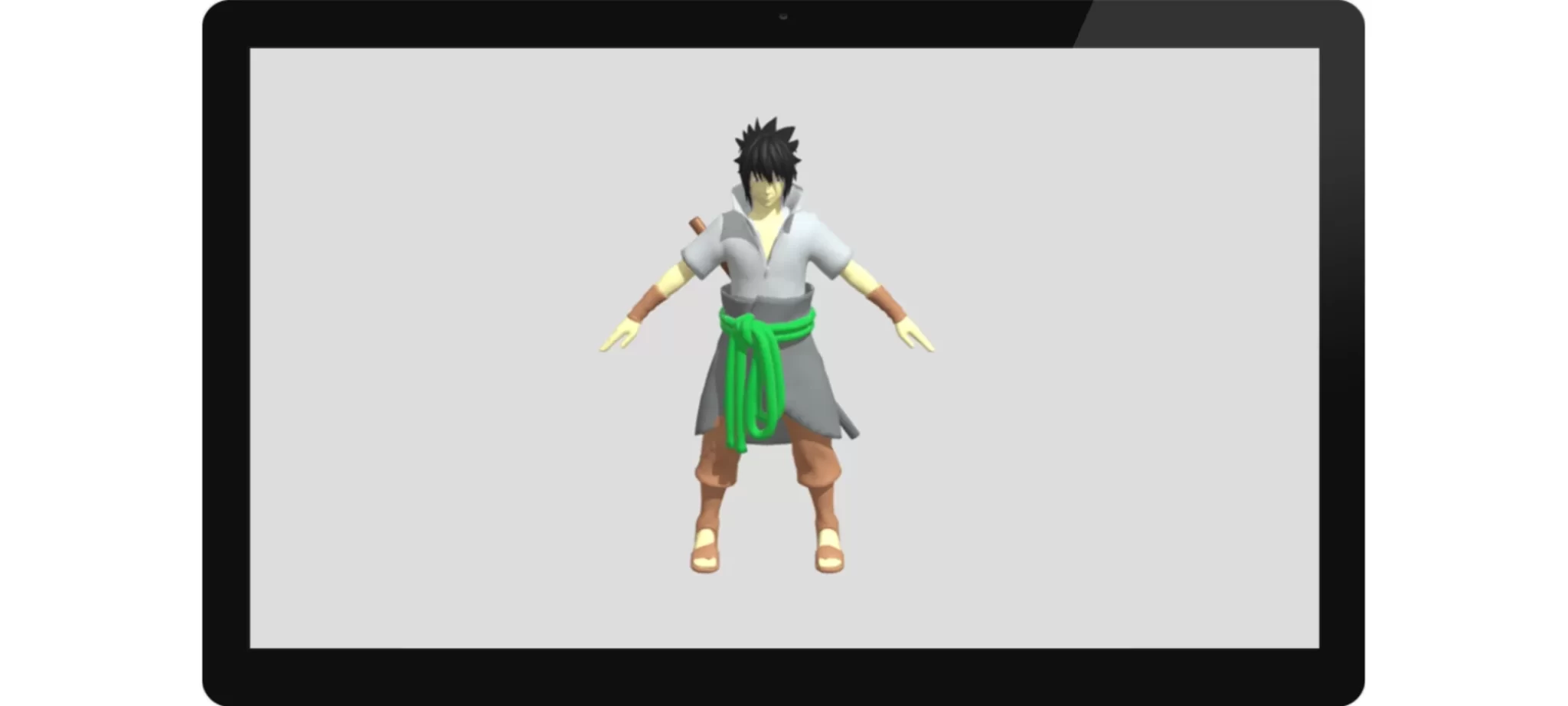 One more design for Sasuke Uchiha by another designer. In the fighting pose, the character feels raw and impressive. With ethnic attire and rope around the waist, you can definitely relate the model right away to the Naruto series.
Download the files for free and start printing. All you will need is a little patience to create support structures and find the best orientation to print the file.
Naruto 3D Model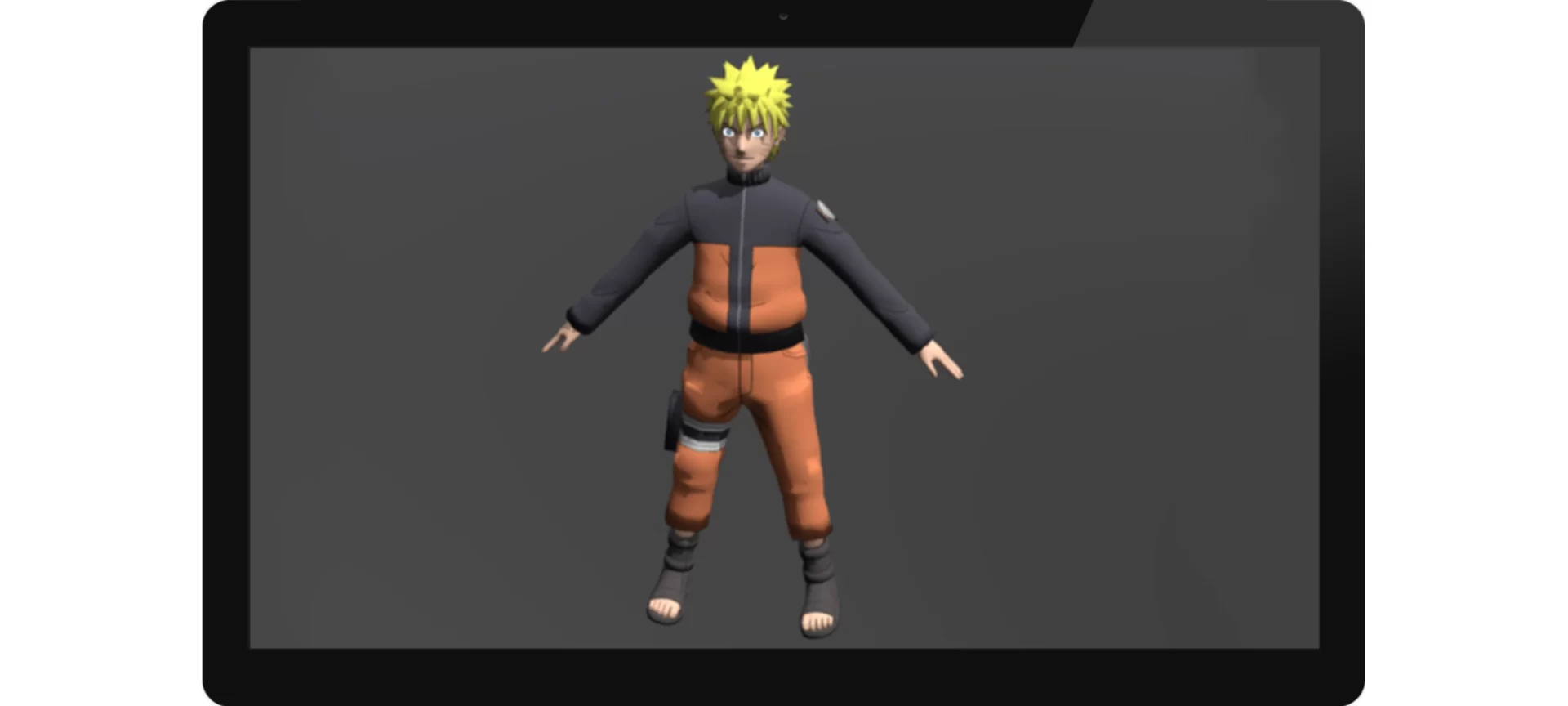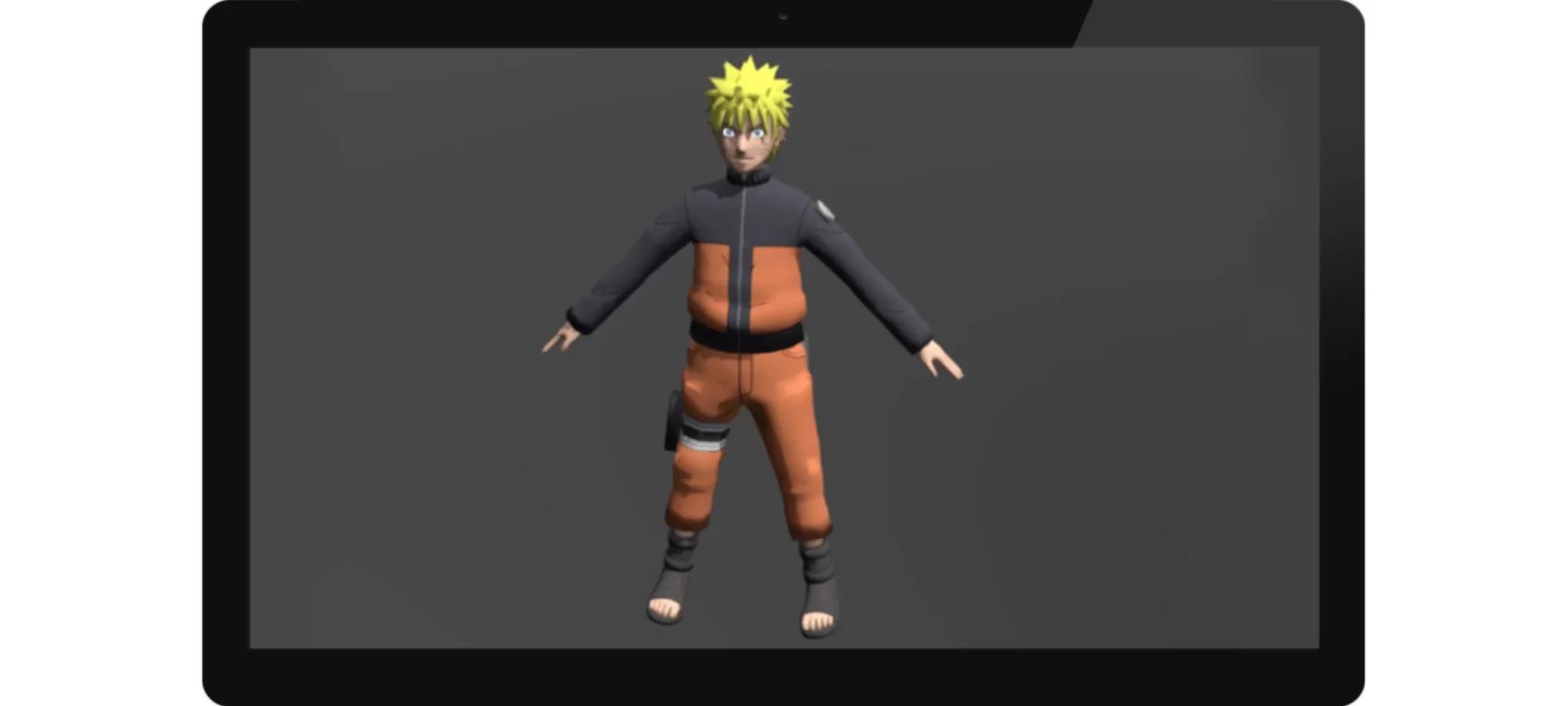 Last on the list, but not at all less in terms of quality, this amazing 3D model is not to miss. If you are a fan of Naruto, try printing this file. You will not only enjoy looking at it printing layer by layer but would love to finish it with a perfect color combination.
Available for free, it certainly is a great deal for all Naruto lovers. You will need support and other settings perfect to ensure that the project comes out clean. Do not forget to try a few hacks up your sleeves to optimize the design, if needed.
The Conclusion
That was the list of free designs available online for direct download of Naruto 3D models. With plenty of variations, it is really fun to see different characters sitting on your work desk, printed by you. So, feel free to explore through these choices and keep printing, whichever you like.
Alternatively, you can also plan to design one from scratch. It can be a simple task for experienced designers, however, if you are a beginner, we will still recommend picking your favorite Naruto 3D models online and getting acquainted with the printing skills first. Once trained to print anime, the sky will be your limit.