Creating One Piece models using 3D printers may sound like a scary job. However, with proper setting and needed support, one can easily accomplish One Piece 3D print. All you need is the printable 3D file that helps you make amazing models come to life.
Thankfully, there are many repositories that offer users high-quality STL files for free. Yes, that is completely true. All you need to do is, search for the desired model and verify if it's printable in one go. If yes, just download the free file and start printing.
It is as easy as it sounds. However, for beginners, it is advisable to stay patient and follow the proper printing guidelines related to rafts and overhangs to successfully complete the One Piece 3D print. If you are already up for some fun projects, here are a few high-quality free one-piece models for printing.
List of One Piece 3D Print Models
With the growing community of 3D printing, there are many enthusiasts and hobbyists who like sharing their work for free. Many websites even allow users to tip the designer to encourage their initiative. With all of that in place, no wonder why so many experts are coming forward to show others what creativity they have got up their sleeves.
From cartoon and superheroes' characters to beautiful figurines, these online repositories have almost all sorts of categories one would like to print. Also, the designs are of varied quality, requiring diverse skill levels for printing. Therefore, there are many 3D files that are very simple to print and others may require a lot of effort.
Without further ado, let's find out some of the most astonishing One Piece 3D print models you must try at home.
Boa Hancock One Piece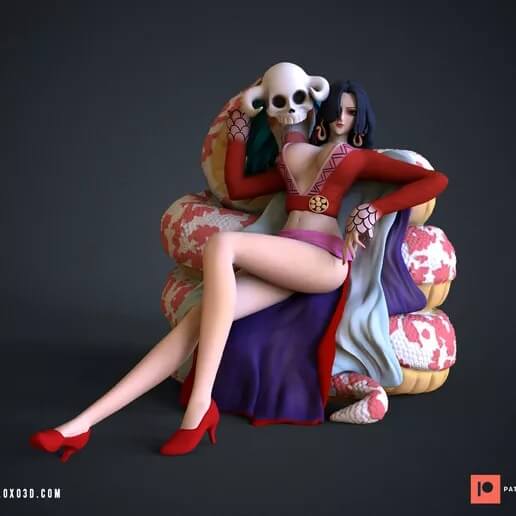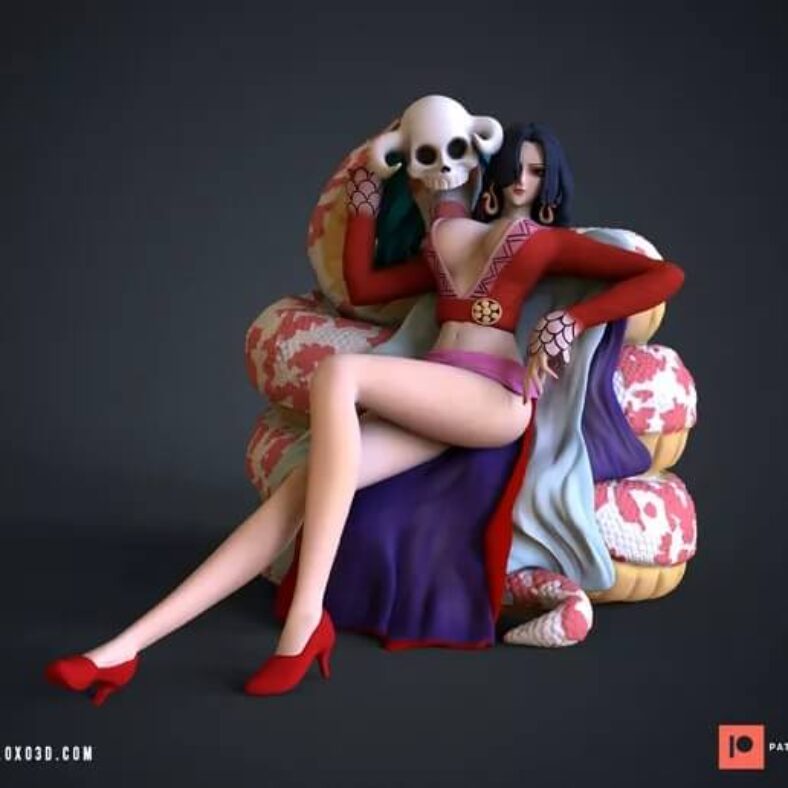 This beautiful anime figure of Boa Hancock sitting on a huge snake with a skeleton head on top is certainly a catch, especially when it's available for free. With over 1600 views and multiple likes, the design looks pretty reliable.
Not just that, the Cults3d page featuring this model has all the details to perfectly print the file. You can also refer to the YouTube page providing a hands-on design guide to make this project a success in the first go.
In addition, the model comes in two different versions: the split and non-split versions. So, you can choose the one that seems simpler to accomplish or the one that offers better accuracy and surface finish.
High-Poly Realistic Bulbasaur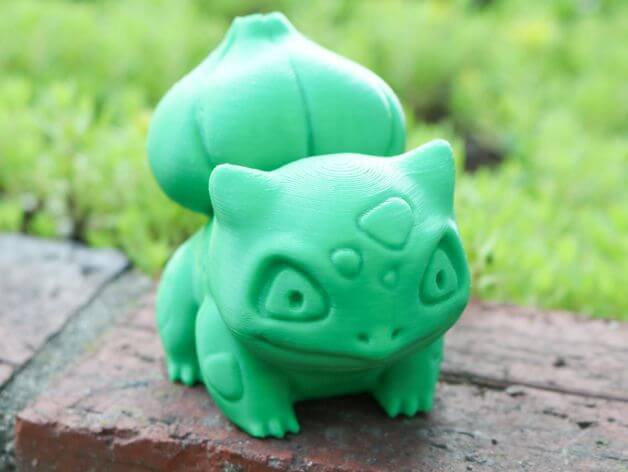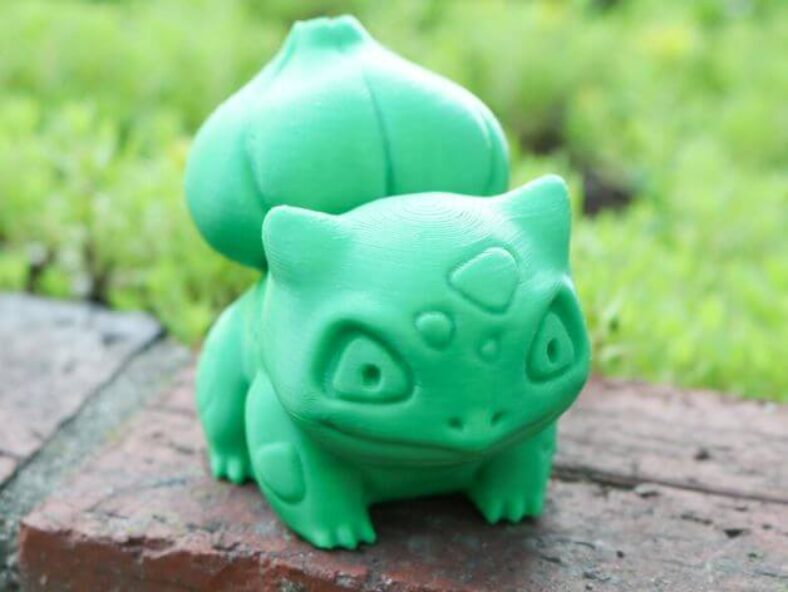 Simple and best One Piece model for beginners. You can create the designs without the use of supports. In addition, this is a small design that would fit in any machine and won't take very long to print.
For best results, print the model using hatchbox green ABS filament. The 3D model is free to download and can be printed in one piece. With minimum support structure, you can create this beautiful 3D One Piece character without much hassle.
The fine features aren't too much and any home desktop printer will be able to do justice to the design. In short, this really is a fantastic print choice for those starting with 3d printing miniatures for the first time.
Trafalgar Law Bobblehead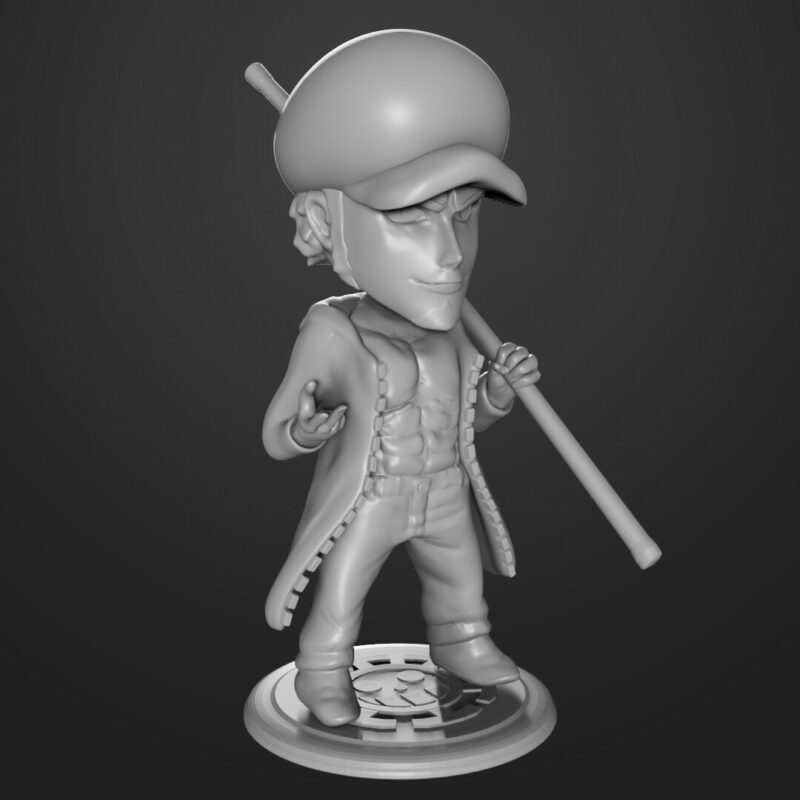 It's really inspiring to see our characters being created, layer by layer. Especially, when the design is as awesome as Trafalgar Law depicting post-time skip appearance. The model is a bobblehead available on Thingiverse. Using 100% scale, the designer has printed the character on an Ender 3 Pro with PLA.
In order to make it simpler for the users, the 3D file is separated into two different parts. Also, the design must be printed in a large format which will require more space than most of the printers can handle.
Most importantly, the model is printable and tested for assurance. Hence, with the right printer settings, you can turn this file into an actual model.
Skull Inspired Checkers Pawn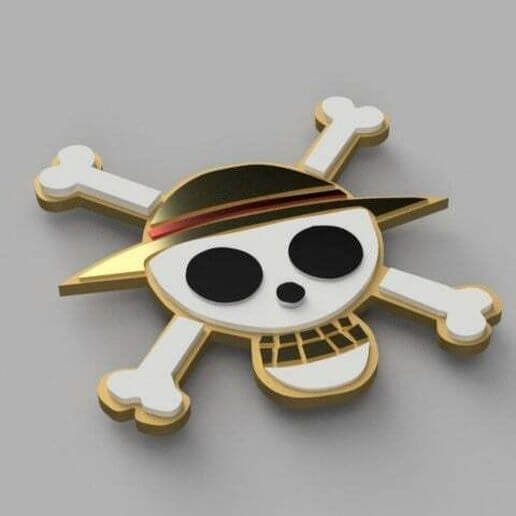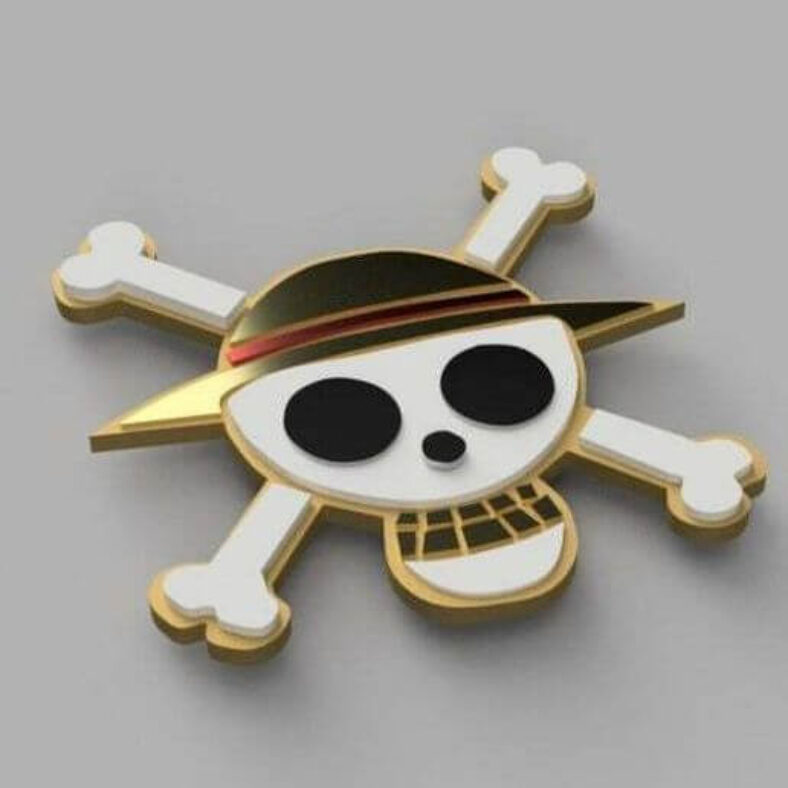 If playing checkers is your favorite pastime, why use the same boring checker's pawn to play the game? Instead, download the free STL file for a creative skull-inspired checker's pawn and print it in one piece.
The Cults3D 3D model size of this innovative checker's pawn is 55.6 mm * 57.9 mm * 4 mm. It can easily suit your checker's board. Moreover, it'd make anyone who sees it wonder about "how did such a customized piece get on board!"
Inspired by the skull, it signifies danger to your opponent. After all, that's what checkers is meant for, yeah? The designer recommends printing this piece using PLA material. So, download and get this amazing skull-inspired checkers piece that's a rarity 3D printed.
Boat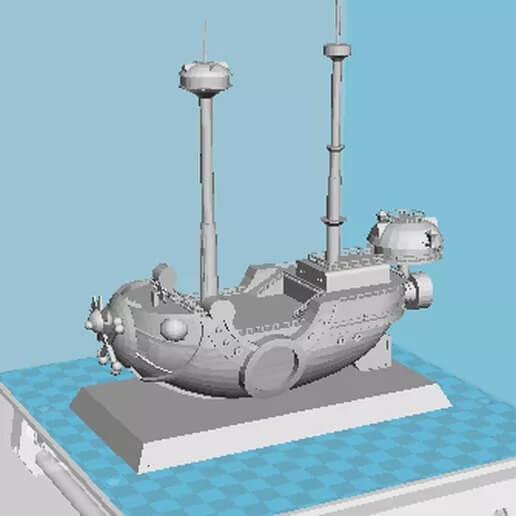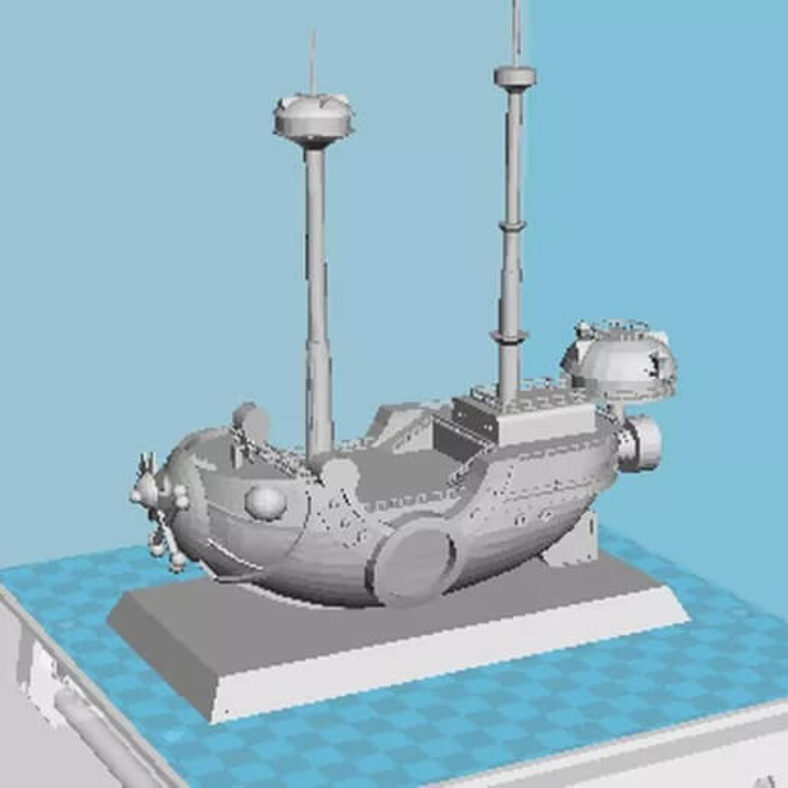 Boats are the most preferred toy pieces that children choose to play with. Also, they can be used as a showpiece to display. Here is one such complex-looking; easily printable in one piece. The boat's STL 3D file is available for a free download on Cults3D.
Its 3D model size is 180 mm * 85.9 mm * 184 mm. This boat can also be an ideal gift for those who are associated with the navy or like to travel in the ocean. It resembles one of those perfect defense boats that are typically used by a nation's water border from attack.
Roronoa Zoro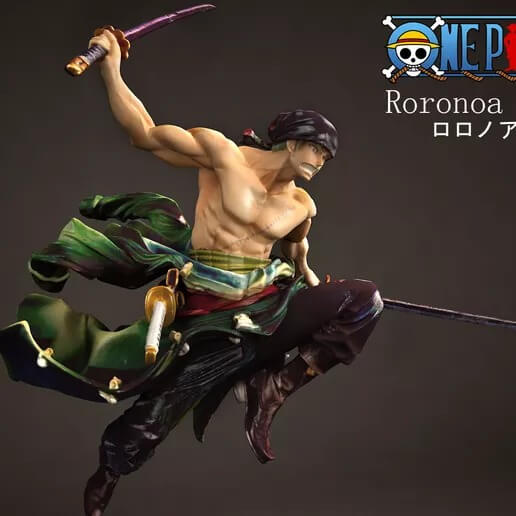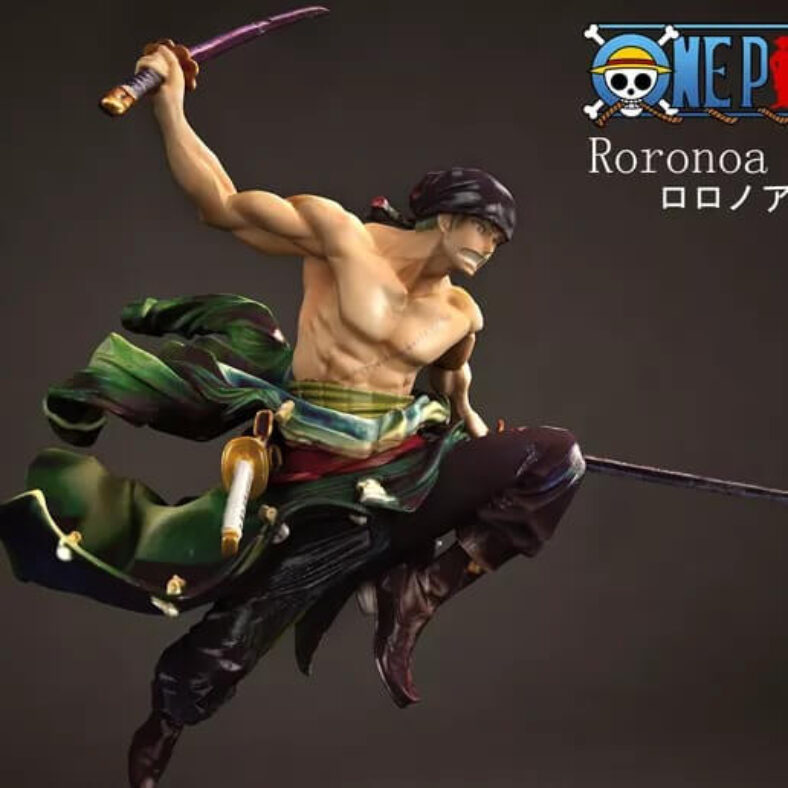 With a size of X 2.21 × Y 2.05 × Z 2.41 mm, the Roronoa Zoro 3D model seems perfect for almost all desktop 3D printers. Easy to download and print, it's available for free on Cults, one of the most popular online repositories for 3D designs. With STL format, ready to be printed, you can just get your machine up and running for uploading the design.
This one-piece model, with a fighter stance, would look awesome when placed in your living room or even your bedroom. Remember to use the supports where necessary. Otherwise, you may end up ruining the model. In addition, do not forget to finish it at the end to make it look real and attractive.
Corazon Cartoon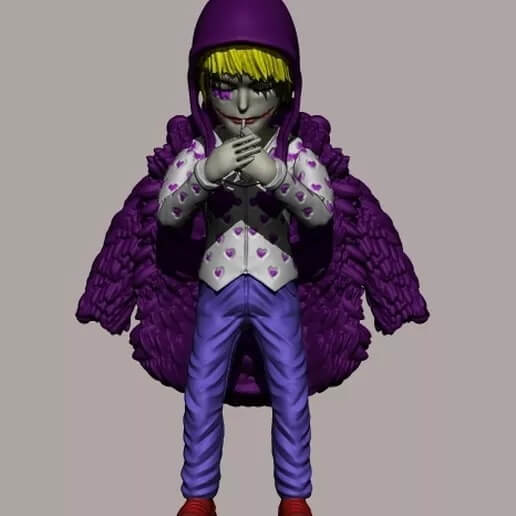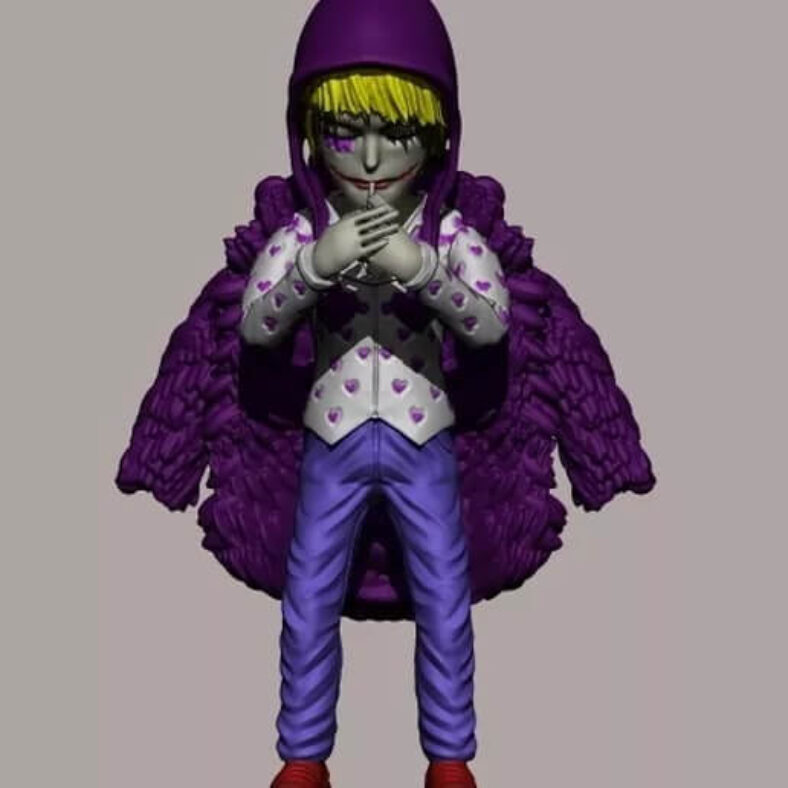 Another fascinating design available on Cults, the model is print-ready. Available in STL and OBJ formats, users can choose the one as per their desire. Either you are working with an FDM machine or an SLS printer, the separate files are available for users for a hassle-free experience.
The model is tested and would look great after completion. Inspired from the cartoon, the toy version definitely has it all to awe everyone. With hundreds of views, the Corazon cartoon is very popular on the platform. And, you can download it for free.
Nothic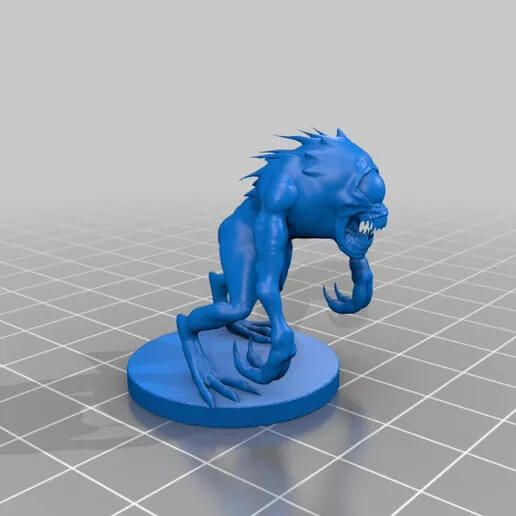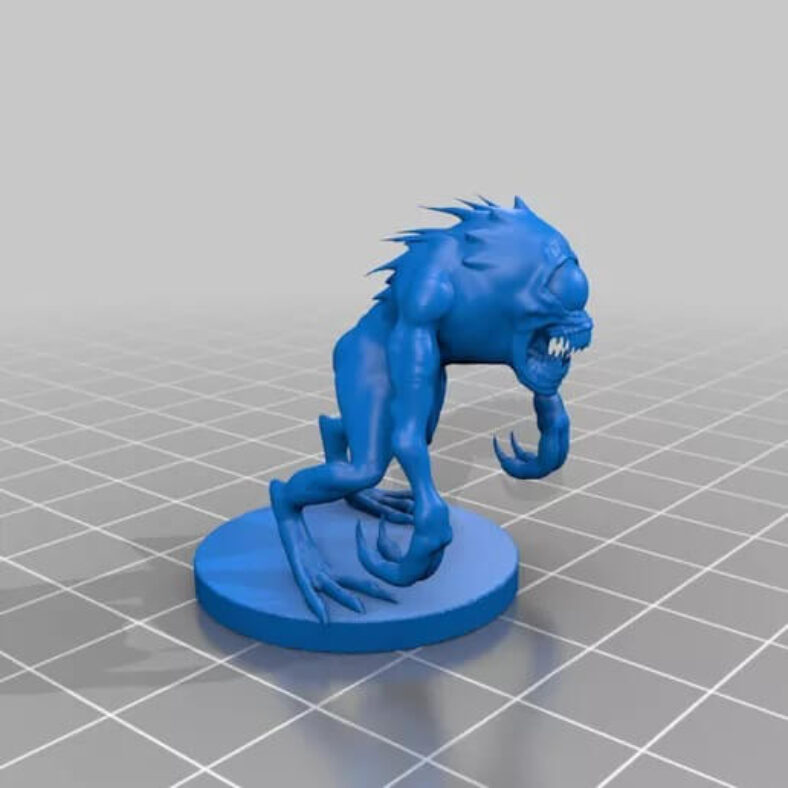 When it comes to buying showpieces, if you opt for buying them offline, there is always a chance their some home in your locality already has it. And using such a showpiece for home decor can be so unoriginal. So, why not customize your showpiece by 3D printing something like Nothic?
It can be 3D printed as one-piece so you do not have to undergo all those extra efforts. Simply download the STL file for free from Cults3d and surprise the guests at your home by exhibiting this unique and amazing showpiece.
It has claw-like hands and sharp hair as well as teeth and is one-eyed. Most importantly, the designer has made it flexible by offering to print the piece with or without its base.
Luffy One Piece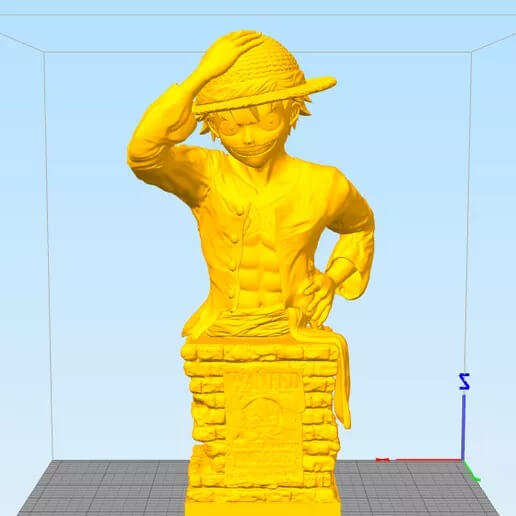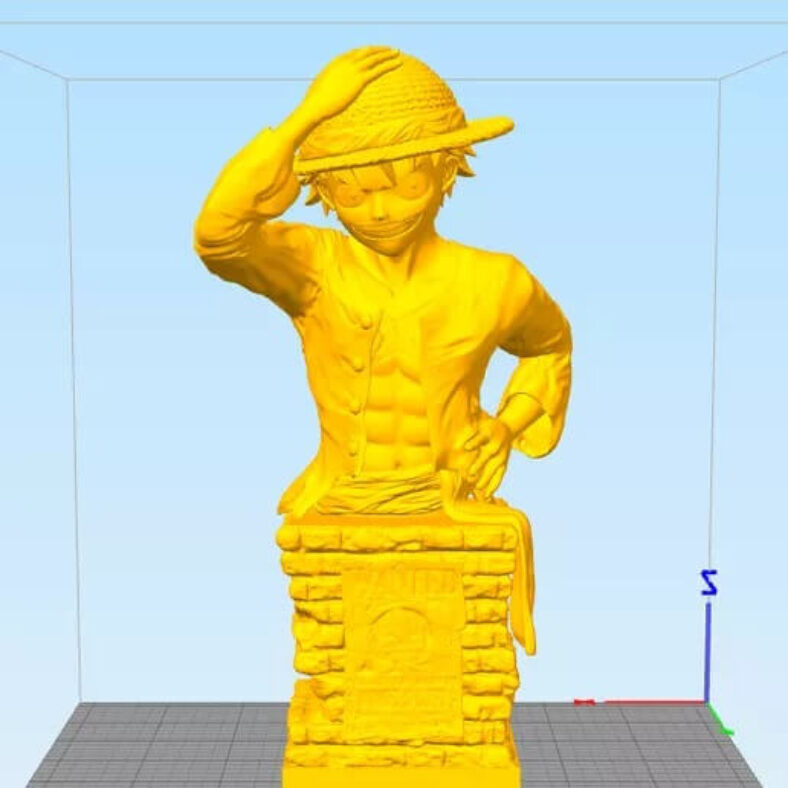 Extraordinary design and high-quality model, this 3D file is a must download. Looking cute and scary at the same time, this Luffy is from the Bust of the protagonist series. You would love the fantastic quality the model offers. It will require plenty of supports. So, do not forget to include one where necessary.
Available on Cults, the model is reliable and good to print. For any query, you can also email the designer for tips.
Monkey D. Luffy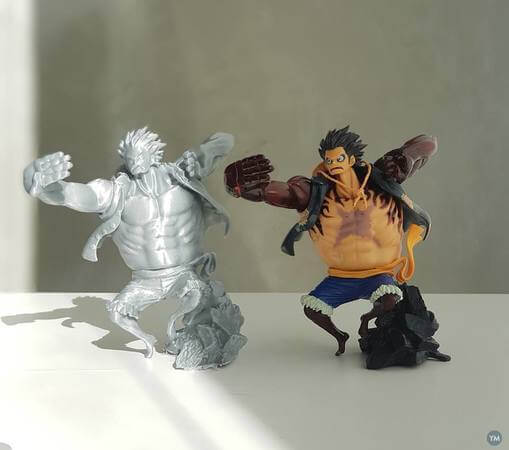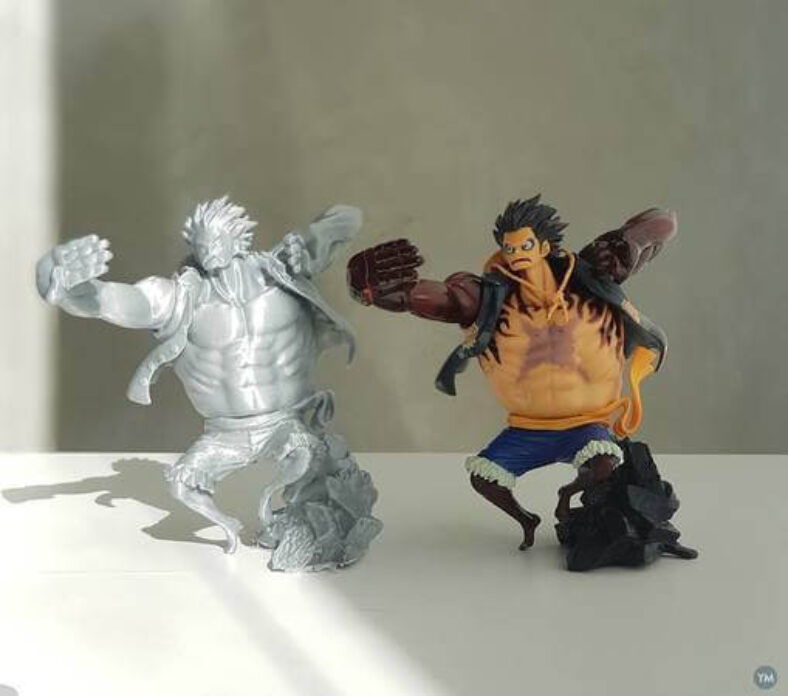 The designer used an HP 3D scanner and the Ultimaker 3 3D printer to create this fantastic Youmagine 3D model. For this One Piece 3D print, you will require support structures. As per the details, it took 10 hours for the designer to get rid of the PVA material after submerging it in the water. However, the results are worth the effort.
Easily printable with proper settings. So, if you are not worried about investing a little extra effort, playing around with details, you must go for this project.
The Conclusion
When trying out different models for printing, make sure you have the perfect settings enabled for your 3D printer. However, how great a model looks in the images, it won't come out as clean. It may also completely fail and collapse.
Also, never forget to keep a little patience while working with complex designs. You may have accomplished a few One Piece 3D print models with simple designs in the past.
But after choosing a difficult one, you must be ready to work face bigger challenges. The more you struggle, the more you will learn. And, you can also customize designs after downloading them from repositories, when and as needed.