Kudo3D Titan 2 HR
Kudo3D Titan 2 HR is for professional designers who do not wish to compromise on quality. Also, users in the field of jewelry and dentistry can benefit from the printer as it allows them to achieve high quality even while printing small prototypes.
PROS
Versatile, high resolution producing, high-speed delivering 3D printer.
Based on unique PSP technology that enhances the 3D printing speed as well as surface quality.
Web-based controlling.
Real-time monitoring.
CONS
Small build volume offering.
Table of Contents
Titan 2 HR is a professional resin 3D printer manufactured by Kudo3D – a USA-based 3D printer manufacturer. It offers a very high XY resolution in the order of 25 to 30 microns which makes it completely fit for producing products that find their application in various industries.
The printer is available in two different colors green or red which makes it aesthetically appealing as well. Titan 2 HR makes use of a combination of SLA and DLP 3D printing technologies for selectively curing the liquid resin into the desired geometry. The machine displays wonderful print speeds in the order of 70 mm per hour.
Titan 2 HR hosts numerous other features that make it stand out from other 3D printers available in the same price range. But, when its functionality is weighed concerning the money the printer is available at, does it stand well or fail? Well, let's get the answer by going in-depth.
Features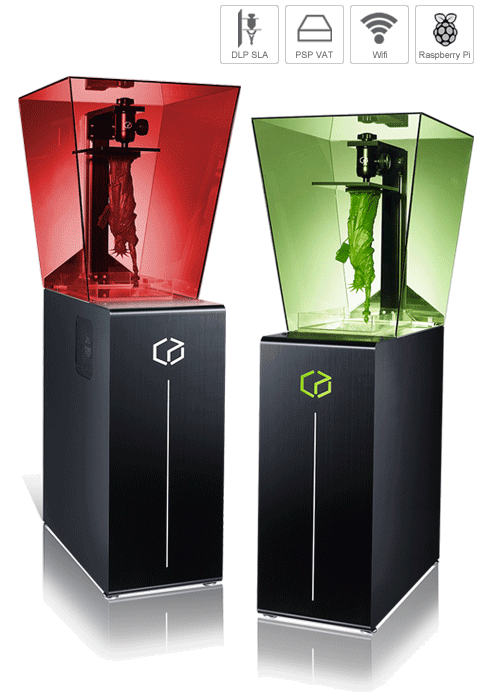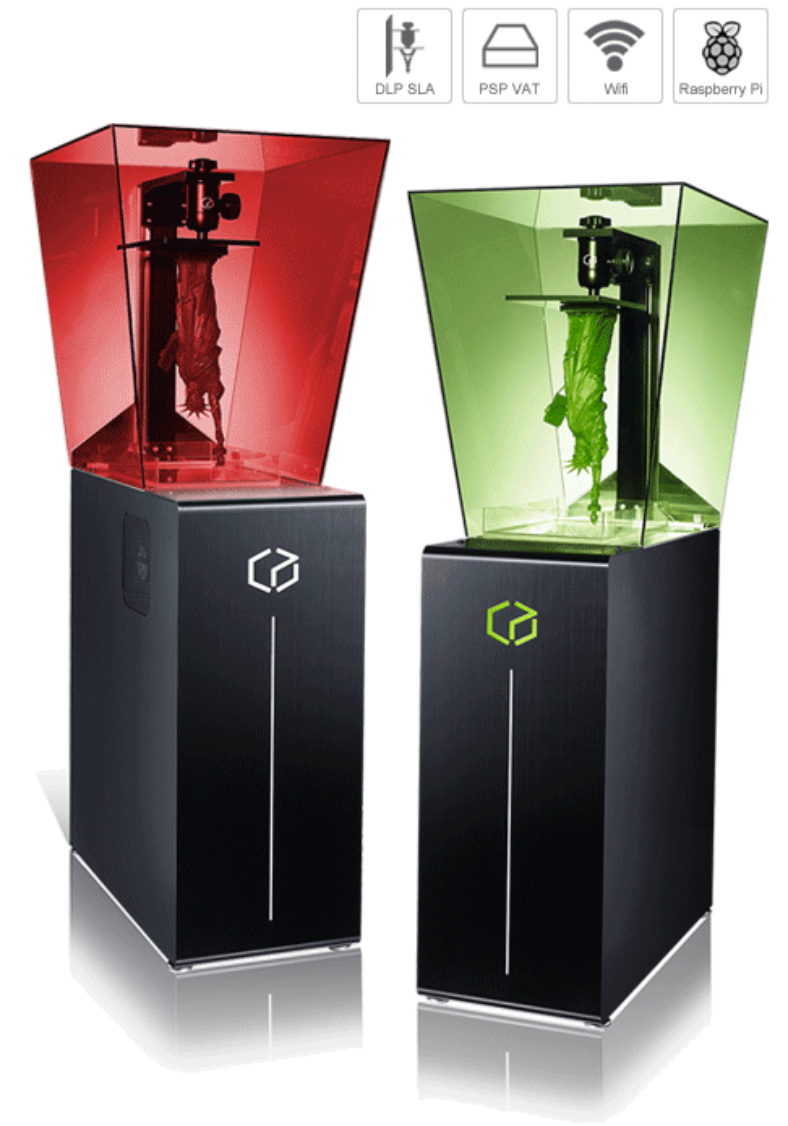 Like its predecessors, Titan 2 HR adopts a self-developed, bottom-up Passive Self-Peeling system. The printer's all-metal structure is designed for long-lasting endurance.
Also, it is equipped with easy-to-use features such as the integrated Raspberry Pi and Wi-fi connectivity. Both of them make working the printer a lot easier even for beginner-level users.
Moreover, the machine is versatile and can print at a blistering fast speed but not at a cost of quality. It manifests consistent printing results for various applications which makes it appropriate especially for prototyping and small-scale manufacturing.
Let's look at some of the most striking features of the printer mentioned and explained below.
An HD DLP Projector
One component on which the DLP 3D printer's print quality solely depends is the DLP projector on which the liquid resin is exposed, for curing. Kudo3D has placed an HD DLP projector of resolution 1920 * 1080 in Titan 2 HR.
This projector is manufactured by the DMD chip company based in Texas. The company is famous for manufacturing reliable DLP projectors which can not only cure the resins quickly but also efficiently.
So, with quick build rates, you also get extremely accurate print qualities even while creating prototypes of small-scale objects with intricacies. Typically, these models are used for making jewelry, dentistry, or products that find application in such industries.
Web-based Control System
The printer has been manufactured keeping in mind the technological innovations of today. It has a web-based control system that allows the user to not be physically around the printer and yet control or make amends related to the print settings on the Titan 2 HR.
Users can pause, play or stop the 3D printing process on the printer. More than that, they can also keep a check over various functions that the printer is currently undergoing, and if they find any flaws, they can take immediate action.
Unique Passive Self-peeling Technology
Titan HR is based on an eccentric passive self-peeling technology that expedites the basics of SLA and DLP 3D printers. This feature separates it from the normal SLA or DLP 3D printers available in the market.
Particularly, it minimizes the separation forces that are present between the cured layers and the flexible resin container and ensures the enhancement of the print quality as well as the print speed.
Such a quality increases the overall efficiency of the printer because it gives an assurance to the user that the material which is to be transported for transformation on the print bed is at an optimized distance.
Built-in Raspberry Pi 3 on-Board
Titan HR's web-based control system is possible because of the presence of a very reliable Raspberry Pi 3 camera. It is a benchmark of effective monitoring and lets users gain a complete experience of the 3D printing process without being physically near to it.
Minute observations can be made via the camera in real-time. Also, the camera is compatible with all operating systems be it PCs, Macs, smartphones, or tablets.
Thereby making it flexible to users by giving multiple options for using a device to monitor. Moreover, in case you have more than one Titan HR at your place, then you need a single device to control them. Cool? Isn't it?
Lifetime Lasting Structure
Titan 2 HR has been built to last a lifetime. It has a very reliable construction that is made up of all-metal and the printer manufacturer assures how the printer is designed to last at least 10 years. Usually, intermediate DLP or SLA 3D printers are known to last this long.
Titan 2 HR is one among those rare budget-friendly 3D printers that offer reliability in their structure at considerable cost. Also, the all-metal frame ensures users that the printer would not vibrate even while printing some of the relatively large geometries.
Ultra-high Resolution
Kudo3D guarantees that its products are made after hours of testing of design as well as experimentation. Every machine that is manufactured by the company is created keeping in mind the ease of use for its customers. And that's why its products come to become a benchmark of reliability as well as flexibility.
Operators are given the freedom to design highly intricate parts with small geometry and yet not compromise on the ultra-high resolution. So, each and every part or functional prototype is constructed in reality very close to what's been imagined or designed.
An XY resolution ranging from 26 to 50 micrometers and a Z resolution of 5 micrometers are possible to achieve on all objects manufactured on the printer.
Specifications
| | |
| --- | --- |
| | |
| Technology | LCD |
| Price | $3699 |
| Build Size | 44.16 x 24.8mm at 23 μm XY resolution |
| Print Speed | 2.7 in / hr for XY: 50μm and Z:100μm resolution |
| XY resolution | 26 ~ 50 μm  or  23 ~ 38 μm |
| Z resolution | 5 μm |
| Machine Size | 16.1″ x 13.7″ x 33.6″ / 41cm x 35cm x 85cm |
Titan 2 HR offers a maximum build size of 96 mm * 54 mm * 250 mm which is commendable keeping in mind the cost at which it is offered and the print quality it manages to deliver.
The printer manages its resin material via a flexible PSP resin container. A THK's high precision delivering industrial grade linear stage module is put in place that allows for smoother movement of the print head.
Also, an HD DLP projector with a 2cm native 1920 * 1080 DMD chip made by Texas instruments ensures that each and every print job is made in the most optimal manner i.e., by exposing the liquid resin's layer completely. Moreover, a Raspberry Pi 3 camera with 16 GB memory allows for real-time monitoring of every printing process.
The printer allows for an XY resolution ranging from 26 to 50 micrometers or 23 to 38 micrometers and a Z resolution of 5 micrometers. It offers a build rate of 2.7 inches per hour at 23 micrometers XY resolution which is unmatched in the price range at which the printer is available.
The printer's dimensions are 410 mm * 350 mm * 850 mm and it weighs 13.5 kilograms. It is easy to transport the machine from one place to the other.
Titan 2 HR is compatible with 802.11n Wi-fi and is made up of a heavy-duty metal frame and casing. The XY resolutions of the printer are calibrated at 23 and 26 micrometers.
Price
Kudo3D Titan 2 HR is available for $3699.
First Impression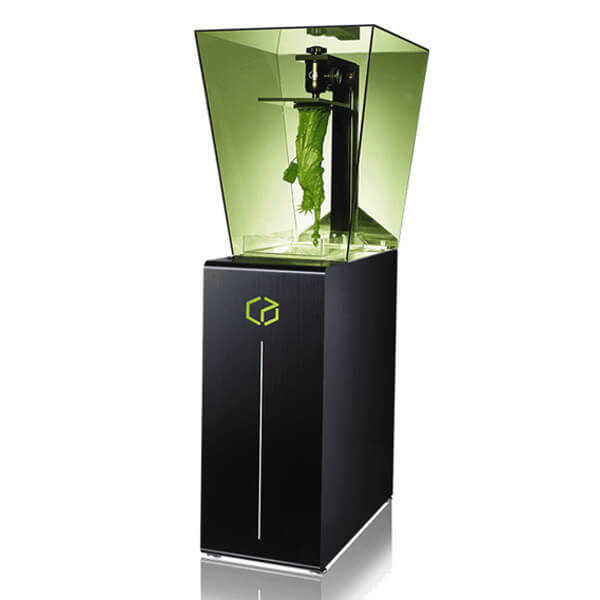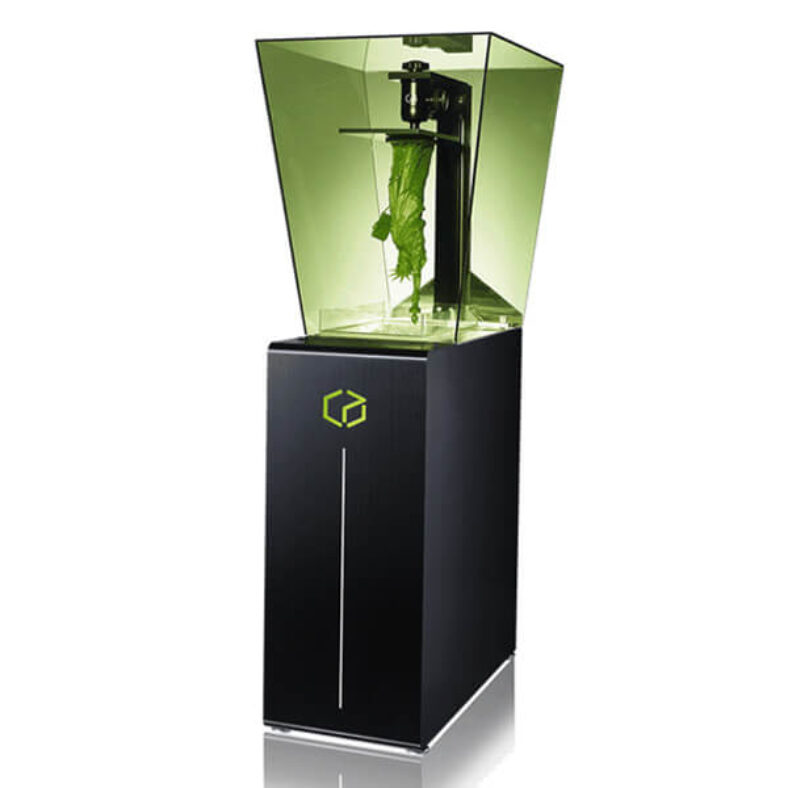 A heavy-duty metal frame present makes up for the bottom of the printer. The print chamber of Titan HR is masked using a green emerald cover which gives a completely different aesthetical look than normal DLP 3D printers which generally feature a neon red.
Overall the first glance over Titan 2 HR manages to catch your eye because of its cover's eccentric shape and solid bottom body.
The printer comes in a box with:
2 PSP resin containers, one of them being soft, the other one being hard.
A small build platform.
A relatively larger build platform.
One kilogram of 3DSR Black resin.
All of which are neatly packed in to ensure they undergo no damage while in transit.
Setup
Titan 2 HR is a plug-and-play 3D printer. So, you do not need to go through any sort of assembling procedure before starting your 3D print.
All you got to do is place the printer at a suitable place that is nearby the power supply and that's it. If your design file is ready, you can start with your 3D printing process in the first few minutes after unwrapping the printer.
Print Type/Cost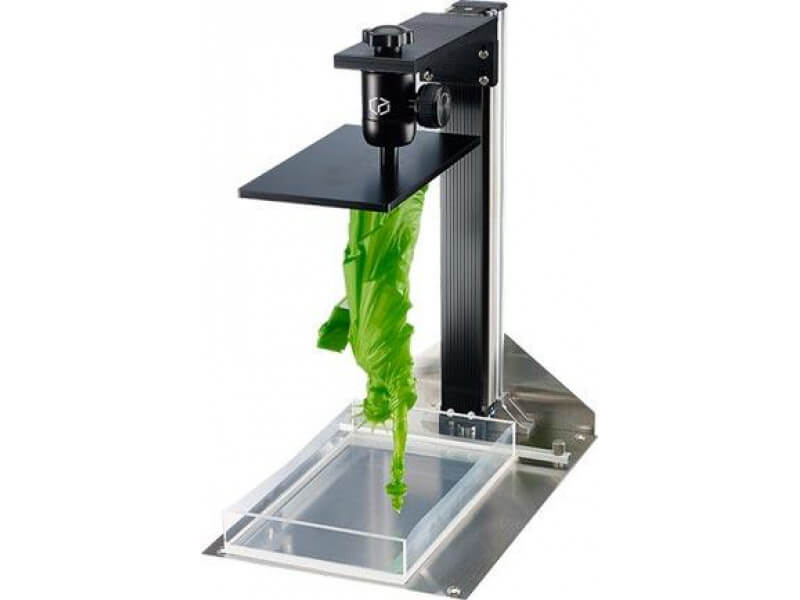 Credit: top3dshop
It is to understand DLP 3D printing technology for anyone who has understood SLA 3D printing technology. DLP is an abbreviation for Digital Light Processing. As the name suggests, it makes use of a light source for curing a liquid photopolymer.
Herein, unlike SLA 3D printers no galvanometers are used for accompanying the lasers to cure the resin. Instead, a projector screen is used to solidify the liquid resin. This is the reason why DLP 3D printers are generally considered faster than SLA.
The cost of a 3D printing part or functional prototype using a DLP 3D printer is equivalent to that of an SLA 3D printer. But it is significantly more than FDM 3D printers as these printers require a separate solidifying source.
However, it depends on various factors ranging from the part geometry, the type of resin that's being used, its cost, and the support structures required, if any.
Print Quality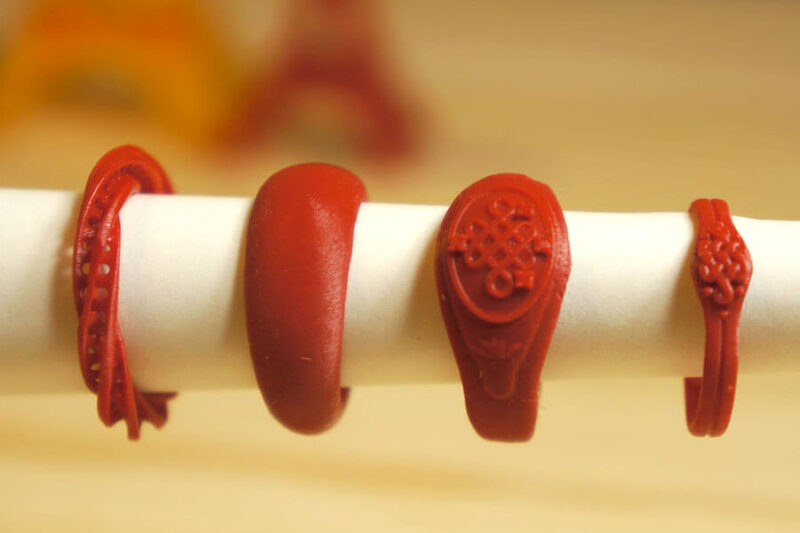 Credit: 3dmarket
Titan 2 HR is known to create parts and functional prototypes with excellent quality surface finishes.
They offer users an XY resolution ranging anywhere between 26 to 50 micrometers or 23 to 38 micrometers and a Z resolution of 5 micrometers. Thanks to the patented PSP technology, there are reduced risks of cracks and other stresses without any compromise on speed.
Software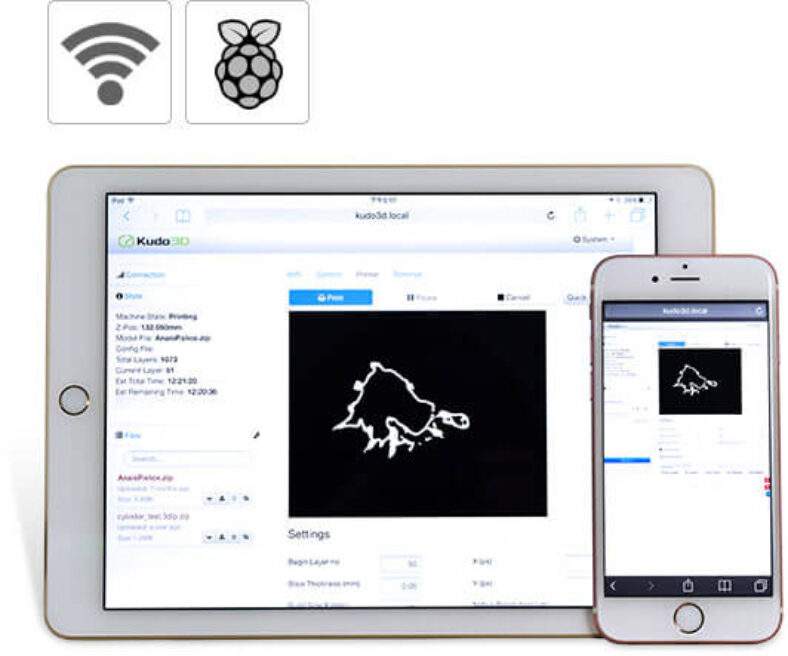 Titan 2 HR is integrated with a Bean slicer that works with 3D models in STL as well as OBJ file formats. It is available not only for Windows but also for Mac and Linux operating systems.
The application is user-friendly and allows even a person with a non-technical background to grasp the design aspects very easily.
Customer Support
Users can download various files like firmware, software, and manuals that are needed to operate with the 3D printer. Also, there are videos available online that assist in troubleshooting any sort of problem.
Apart from this, operators can also fill the forums as well as read FAQs to find a solution to their issue. Moreover, the technical can team of the printer manufacturer can always be reached out via phone or email.
Parameters Influencing Buying Decision
Below mentioned are the key factors that are good to know about the printer before buying.
3D Printer Cost: Although a little bit on the higher-end, with the kind of print quality Titan 2 HR manages to offer, it is reasonable.
3D Print Speed: The HD DLP projector expedites the exposure of resin and ensures minimal curing time which results in a decrease in overall print time.
3D Print Quality: Excellent surface finishes even while manufacturing small prototypes are possible on the printer.
3D Printer Capability: Using the printer, users can manufacture intricate geometries at high print speed. The heavy-duty metal frame gives immense stability even while manufacturing decent print volumes.
3D Printer Practicality: By offering a web-based control, Kudo3D has made the operation of the printer extremely simple and straightforward. Even users with limited or no experience can control the printer with ease.
3D Printer User Expectations: Providing high-quality parts and functional prototypes in minimal time, Titan 2 HR is for users who do not mind going a little high on the budget for achieving excellent print quality.
The Verdict
Considering the price at which the printer is offered, it can be termed as an ideal intermediate 3D printer. It's for professional designers who do not wish to compromise on quality. Also, users in the field of jewelry and dentistry can benefit from the printer as it allows them to achieve high quality even while printing small prototypes.