Table of Contents
The three-dimensional printer has become successful commercially in today's time. Hence, one can find a lot of the best places to buy 3D printers. With the support of this technology, it has become feasible to efficiently produce a real three-dimensional object.
The technology uses successive layers of material for rapid prototyping intended for layered manufacturing or 3D printing to create products.
The process of 3D printing is viewed as working effectively as industrial production technology and is considered to produce very complex figures or geometries that would otherwise be nearly impossible to build manually.
In short, it is considered a speedy way or a relatively economical way to develop prototypes and rapid manufacturing with reduced development costs.
In this article, we will inform you about the places or platforms from where you can buy 3D printers.
But before discussing the best places to buy 3D printers, we share with you the names of some companies dominating the up-and-coming space of the market.
And as per the whole seller reports the top five 3D printer manufactures of the world are Stratasys, MarkForged, 3D Systems, Envisiontec, Hewlett – Packard. But they are certainly not all the names.
The market is so gigantic that even these names are only relevant while we are talking from a very specific perspective. But for those who do not know at all what a 3D printer is, here are its types.
What is the Best Type of 3D Printer For You?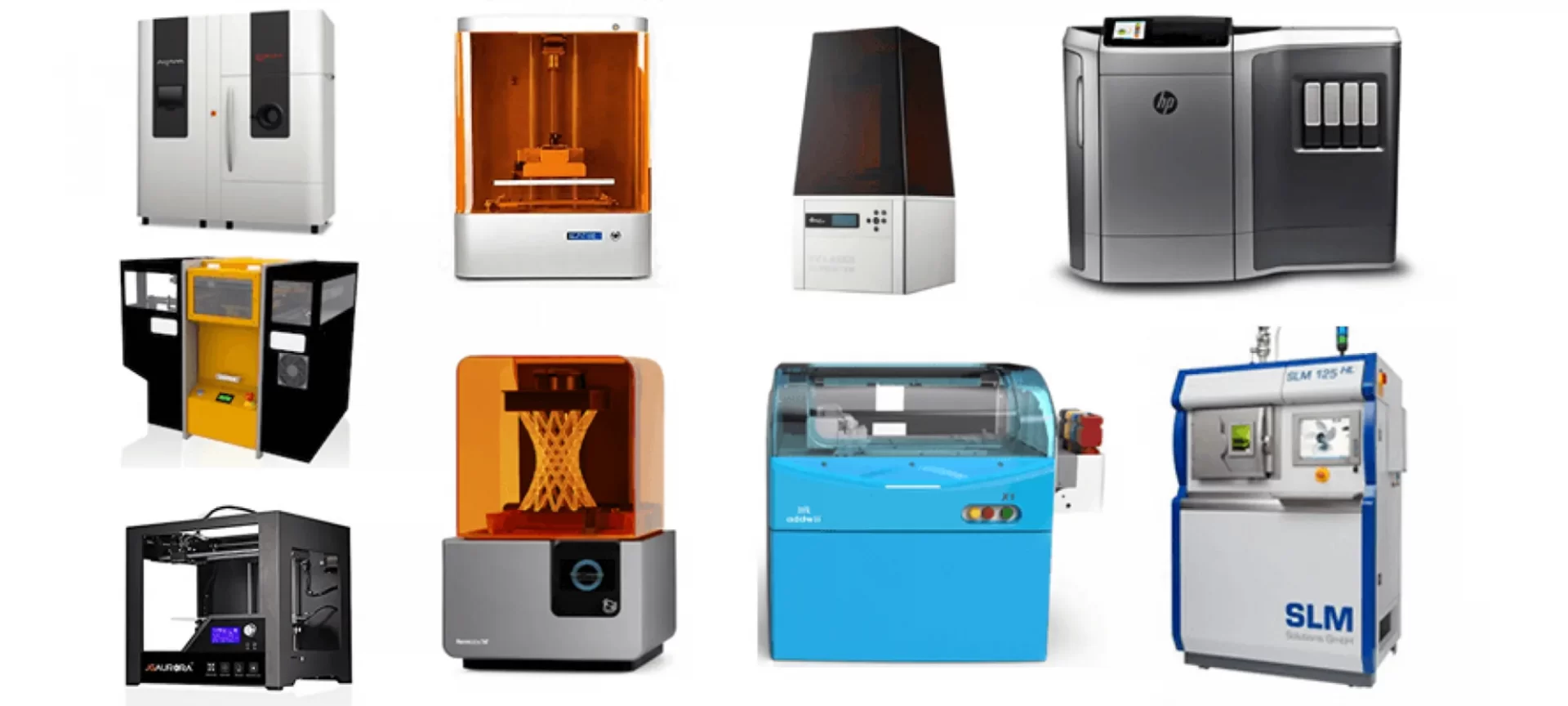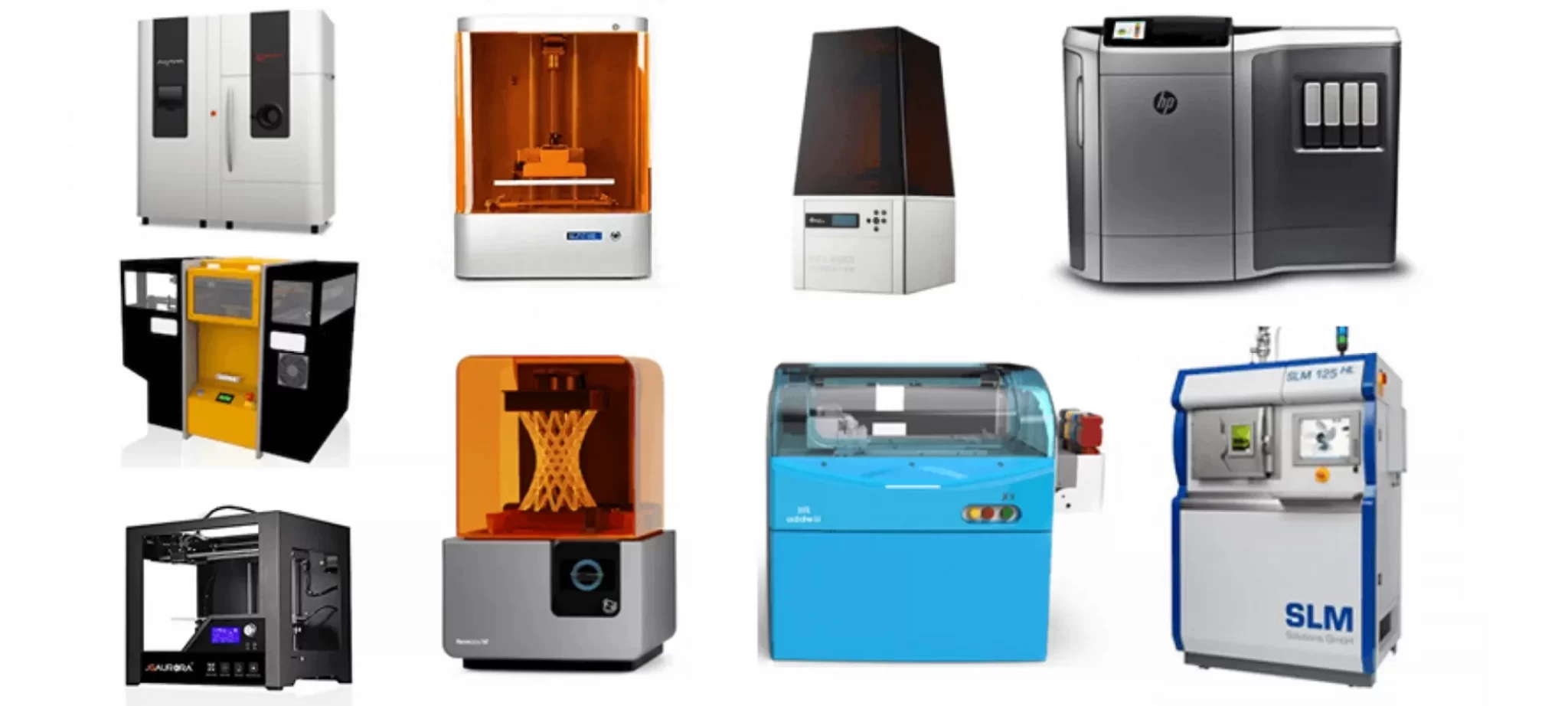 After you are done making this choice, you will also end up defining your work purpose.
There are different ways to three-dimensional prints which vary with the way the layers are built to form an object, currently there are nine major 3D printing technologies, which means there are different methods with which the 3D Printers works to create the object.
These are further categorized into two parts desktop printer and an industrial printer.
Desktop 3D Printer
Small affordable and easy to use 3D printer. With rapidly improving capabilities and reducing costs, it is expected to push this industry to the mainstream.
As we search about the desktop printers on the internet, we get below mentioned names of some of the affordable printer and the names are 3D PotterBot Pro9, 3D PotterBot Micro 9, MakerBot Method carbon Fiber Edition, MakerBot Method X, MakerBot Sketch Classroom Bundle, Modix Big 60, Ultimaker 3 and gCreate gMax 2.
Industrial 3D Printer
It is basically designed to complete large orders for higher accuracy, repetition, and reliability. The production capability of an industrial printer is greater than the desktop printer.
It can produce large parts in one print. while exploring some of the names of the Industrial printers found on the internet are 3D PotterBot Scara V4,- Modix Big-40, Modix Big 180X, Modix Big Meter, Soda Sys.Sl02, Modix Big120Z, Tractus 3D T2000, 3D Systems Figure 4 Production, 3D Systems figure 4 Modular, and 3D Systems figure 4 Standalone.
After discussing the types of 3D printers, we will now like to talk a little bit about the budget that you should consider before you go out to buy a 3D printer.
What is the Best 3D Printer on Your Budget?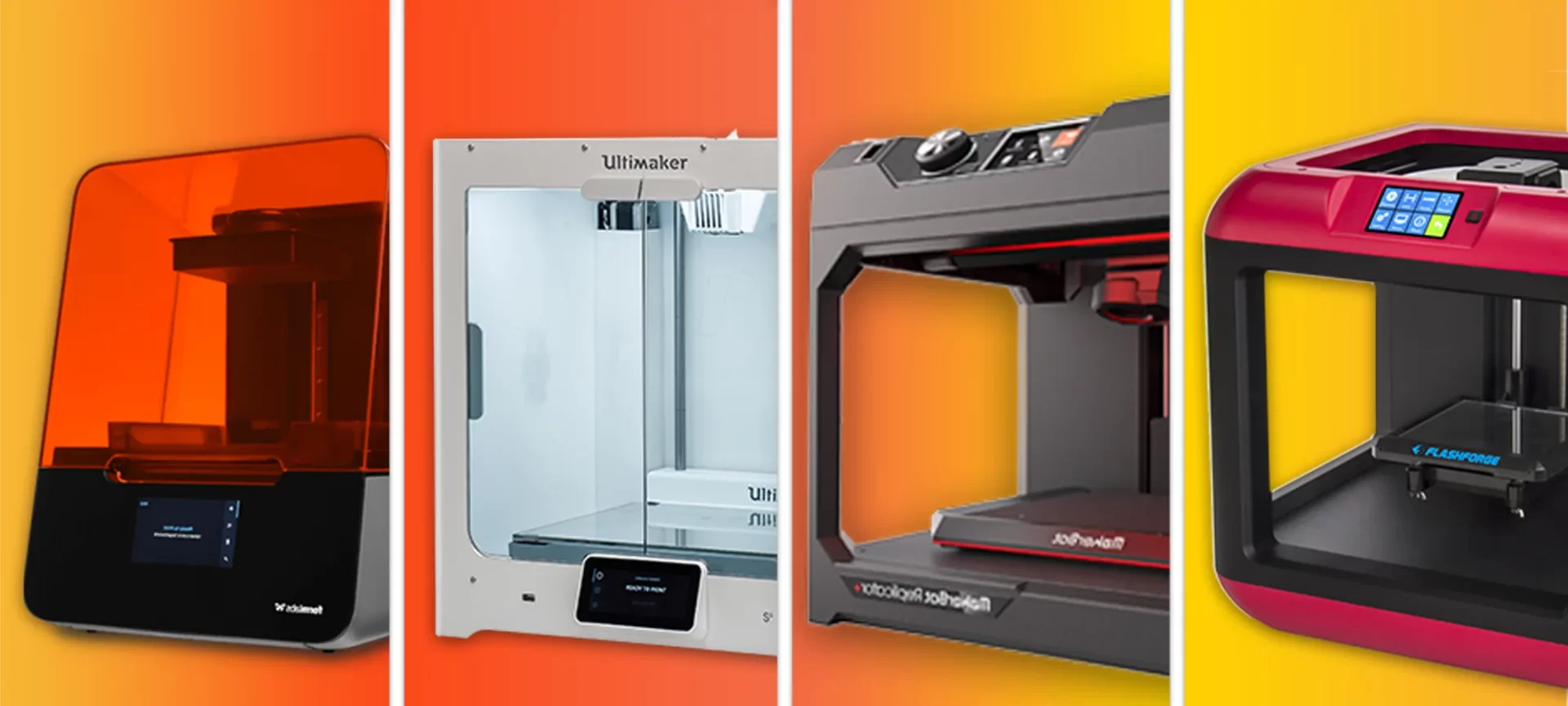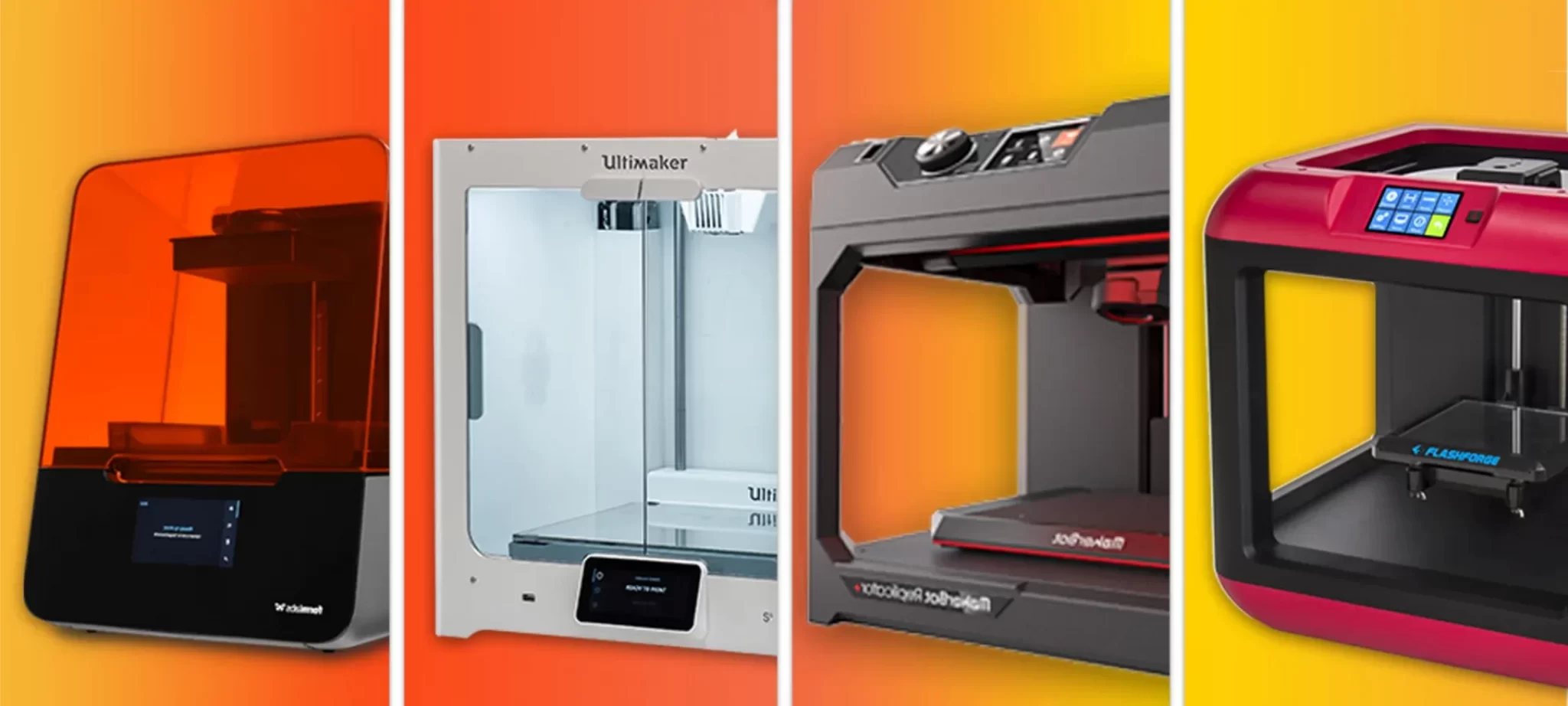 The budget is considered an important and challenging factor, as the cost may be ranging from less than two hundred to several thousand dollars or pounds.
The 3D printers come in a variety of sizes and capabilities and provide a wide range of possibilities. So, in getting the right device detailed research should be conducted to identify your ideal 3D Printer style.
let's say whether you want FDM (Fused Deposition Modelling) in which the metal is deposited in layer to create 3D- printed object or another style such as SLA (Stereolithography) in this UV light pattern is used to cure the full layer of resin, it is done layer by layer to create the final object.
FMD is basically the most widely used printing and the FDM printer comes at lower prices as compared with others. Apart from the printing style, we must also look for a good brand that comes within budget.
The amount you want to invest in buying a printer may depend upon need, if your need is 3D centric you must buy your 3D printer increasing your budget. But if you are buying a 3D printer for your hobby purpose then you must pick up an affordable one.
What is the Best Place to Buy a 3D Printer?
More recently, the 3D printers have become the mainstream with the consumers plus the technology has become increasingly accessible and has started to turn out to be more affordable.
But it has still not become so common enough that it will be available at your nearest electronic stores or other retail shops.
Buying 3D Printer from Retailers or Distributors
To buy a 3D printer, you need to do some google search to find out the websites specifying details of the distributors. Or you can buy directly from the distributors.
Let's just move directly to the few websites which claim to be a distributor of 3D printers. You can decide whether you wish to buy a 3D printer from them or not.
DesignTech
The company is the authorized distributor for Stratasys rapid prototyping machines/ 3D Printers and with 21 years of experience, the company has been working with companies from the cross-vertical domain from overseas to support them in their most complex and challenging engineering initiatives while helping them derives the best return on investments.
The company claims in providing innovative products to the clients that help them to transform their ideas into marketable products in the least possible time.
3D Print World Pvt.Ltd
According to the official website, the team started overseas 3D printer supplying from august 8th, 2012.
After accumulating 6 months of experience in China's local retail market, it started providing professional services and better up to date affordable 3D printers to the people around the world.
Buying Directly from the Manufacturer's Website
The names that we mentioned to you at the start of these articles are the manufacturers and you can visit their website and buy from it.
From Stratasys' website you can get a quote for the printer, you are willing to purchase.
You can also get the information about the reseller of a 3D printer made by the company. The same is applicable to every other name mentioned above.
Each of those manufacturer's website has an option of 3D printers which you can directly land on and find all sorts of information about the printer you are willing to buy.
List of Online Marketplace
After having had a look at two of the distributors of 3D printers, you can also go on websites that can let you buy a 3D printer from them. And that's what we're are going to now look at i.e. websites that let you buy 3D printers.
Amazon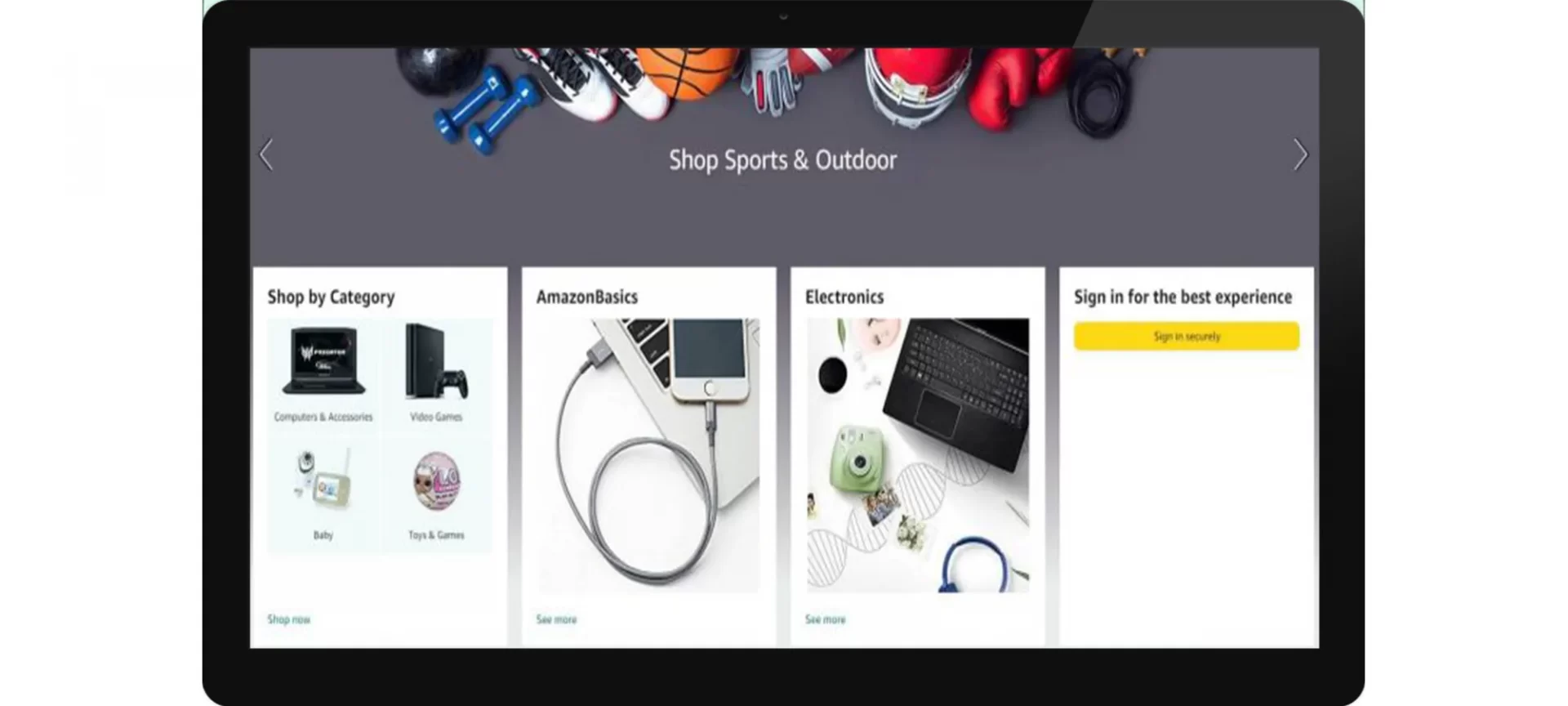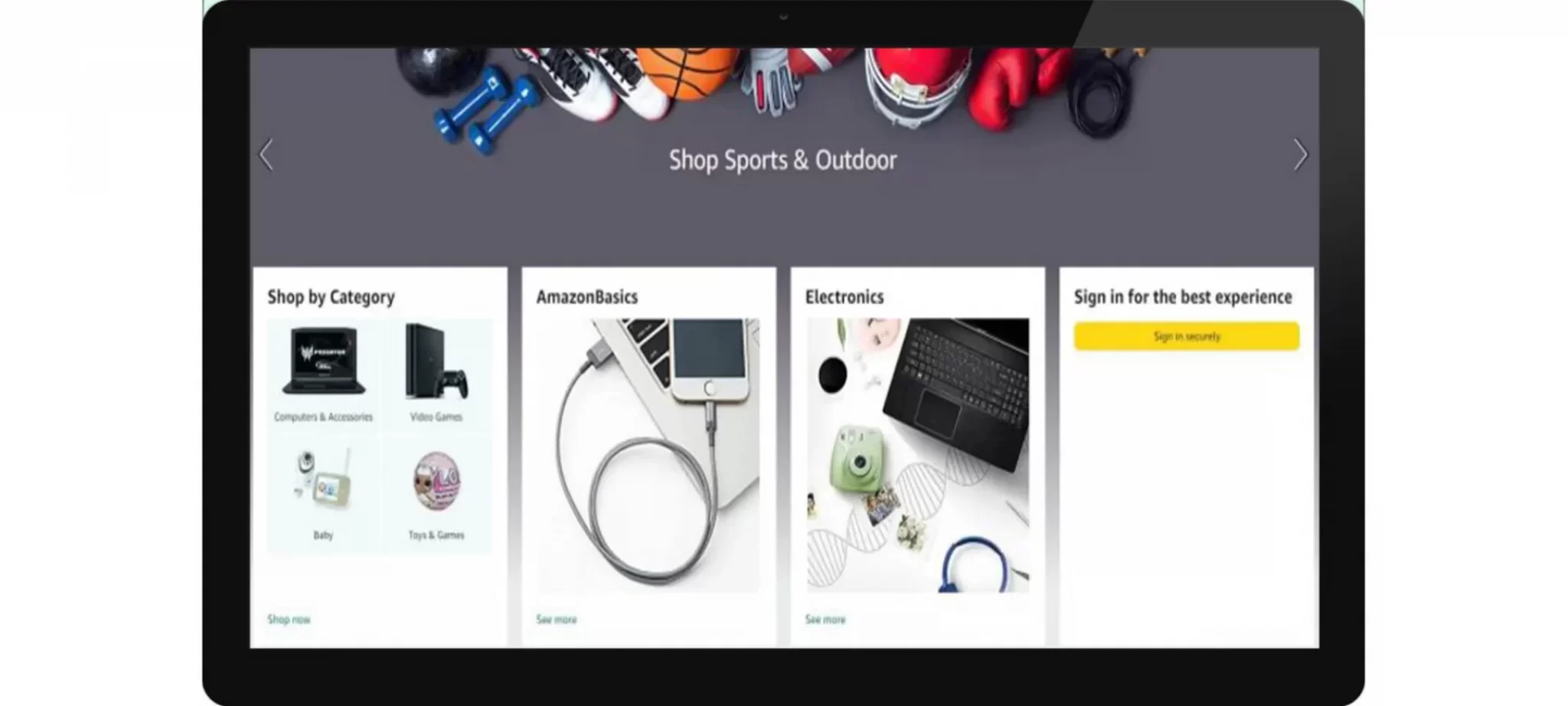 Amazon is one of the biggest marketplaces and is considered the commonly used site for online buying. It has AL assistance, live streaming, and a cloud computing platform for its users for high experience when shopping online.
It is also having a large collection of 3D Printer from a great selection at industrial and scientific stores at the best price which offers fast delivery.
It also helps in discovering 3D printers in the bestseller list and provides customer reviews which are very helpful in taking the right decision.
As per the market reviews, it is viewed as the most reliable and relatively simple site with no hidden charges and does not have high price fluctuation.
Amazon also offers you to COD choice and have the best return policy with efficient and fast customer services to resolve the issue. It is also the largest internet company by revenue in the world.
AliExpress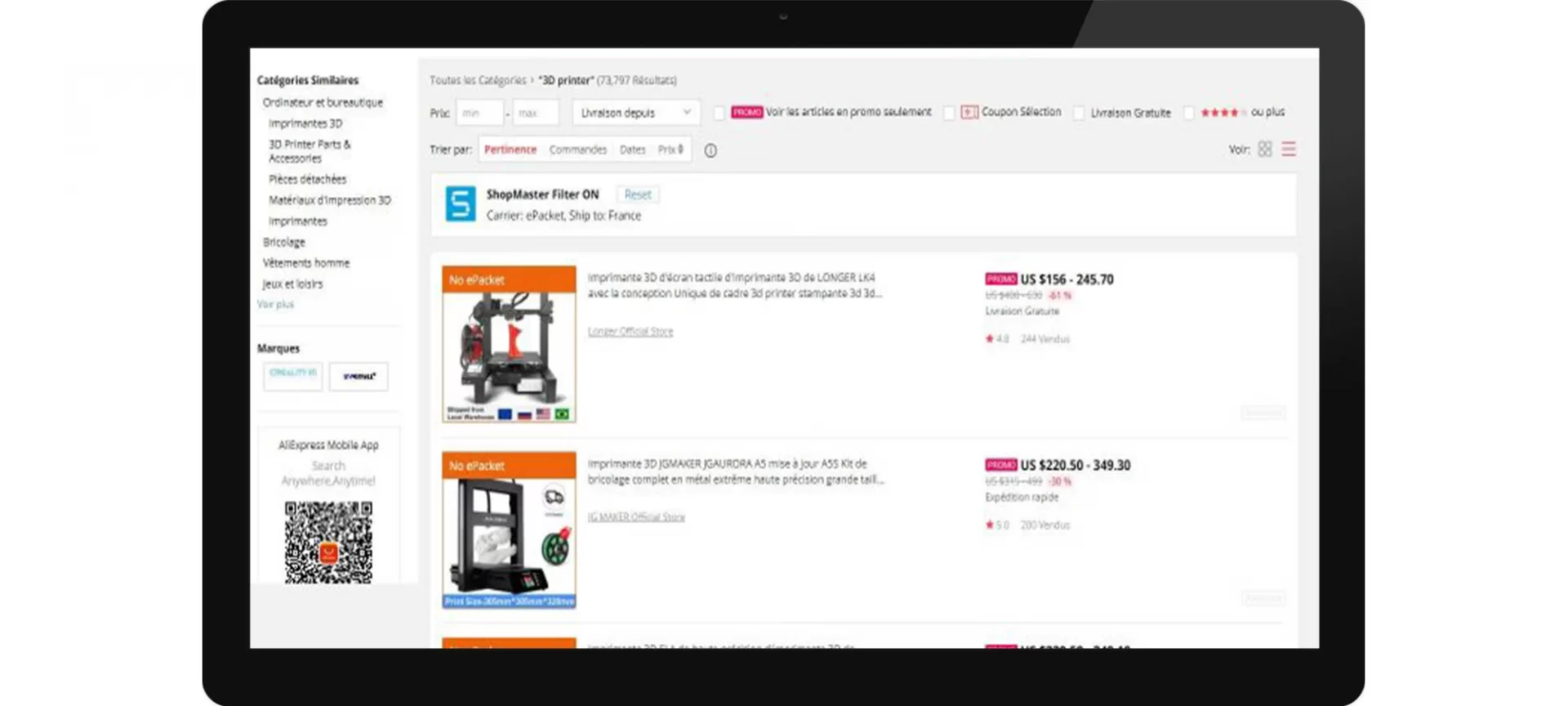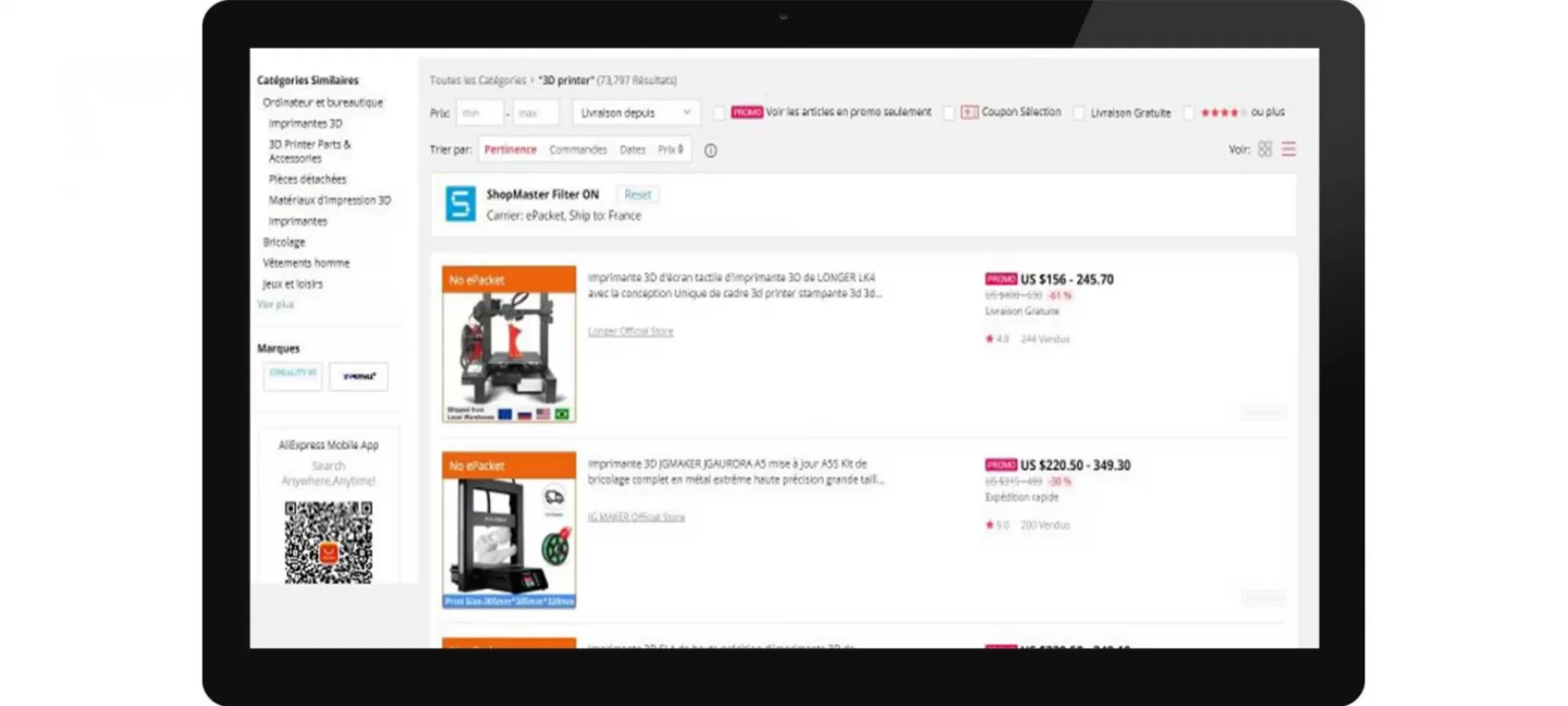 It is another world's largest brand marketplace where stores can sell their products. it is also considered as one of the most reputed online buying sites.
To be more specific, It is an online retail service owned by the Alibaba Group and was launched in 2010. it started as a business to business buying and selling portal and has expanded to business -to- consumer, consumer -to- consumer.
Through this, we can directly meet the reputed suppliers of 3D printers. it offers 17076 3D printer products about 32% of these are digital printers, 6% are inkjet printers and it brings across the top manufacturer from China.
But unlike Amazon, the prices fluctuate a lot. So, it's always better to compare from the vast range of products to find the best deal.
AliExpress is currently available in many languages like English, Spanish, French, and many more.
The demerits of buying from Ali Express are a delay in delivery because at times it gets stuck at custom and you may have to pay the unseen/ unexpected expense because of the import fees.
BangGood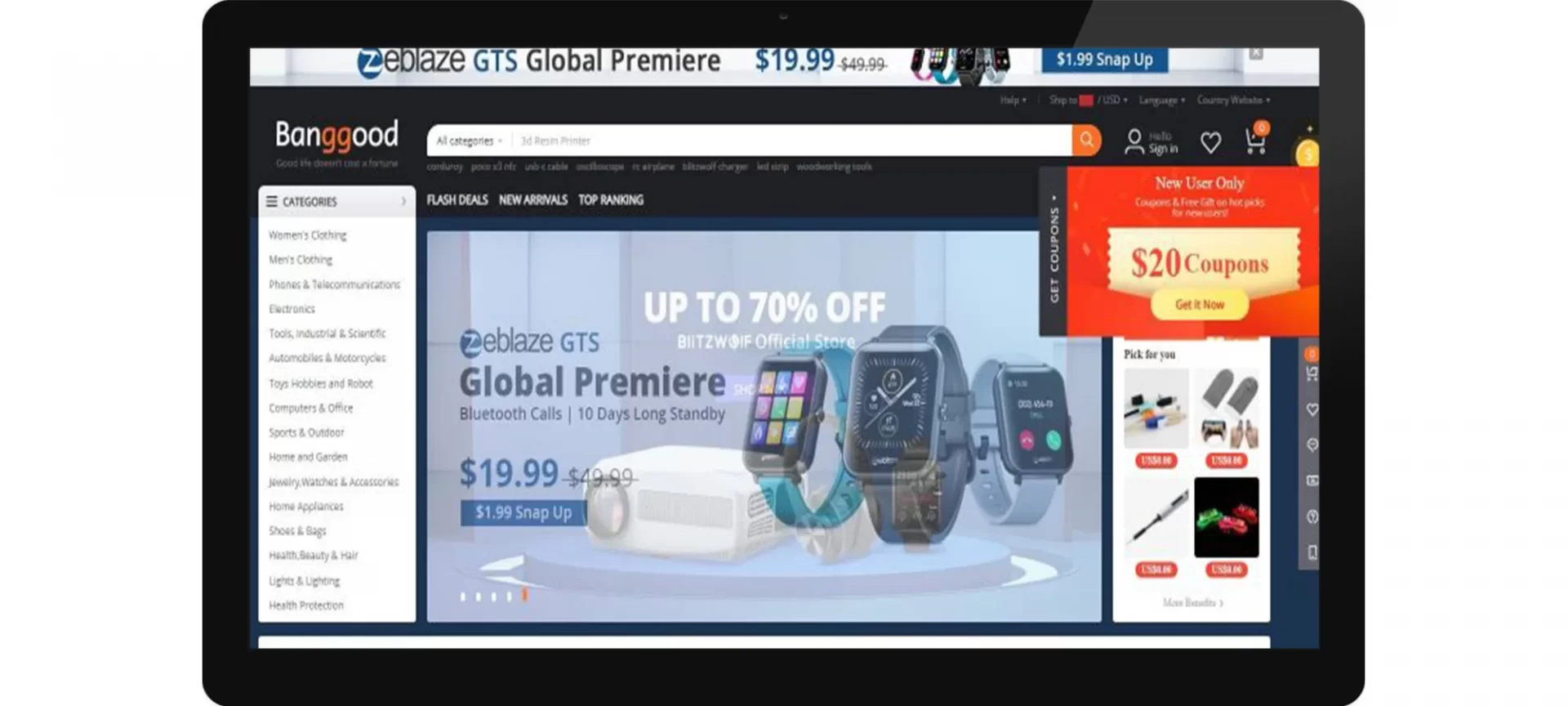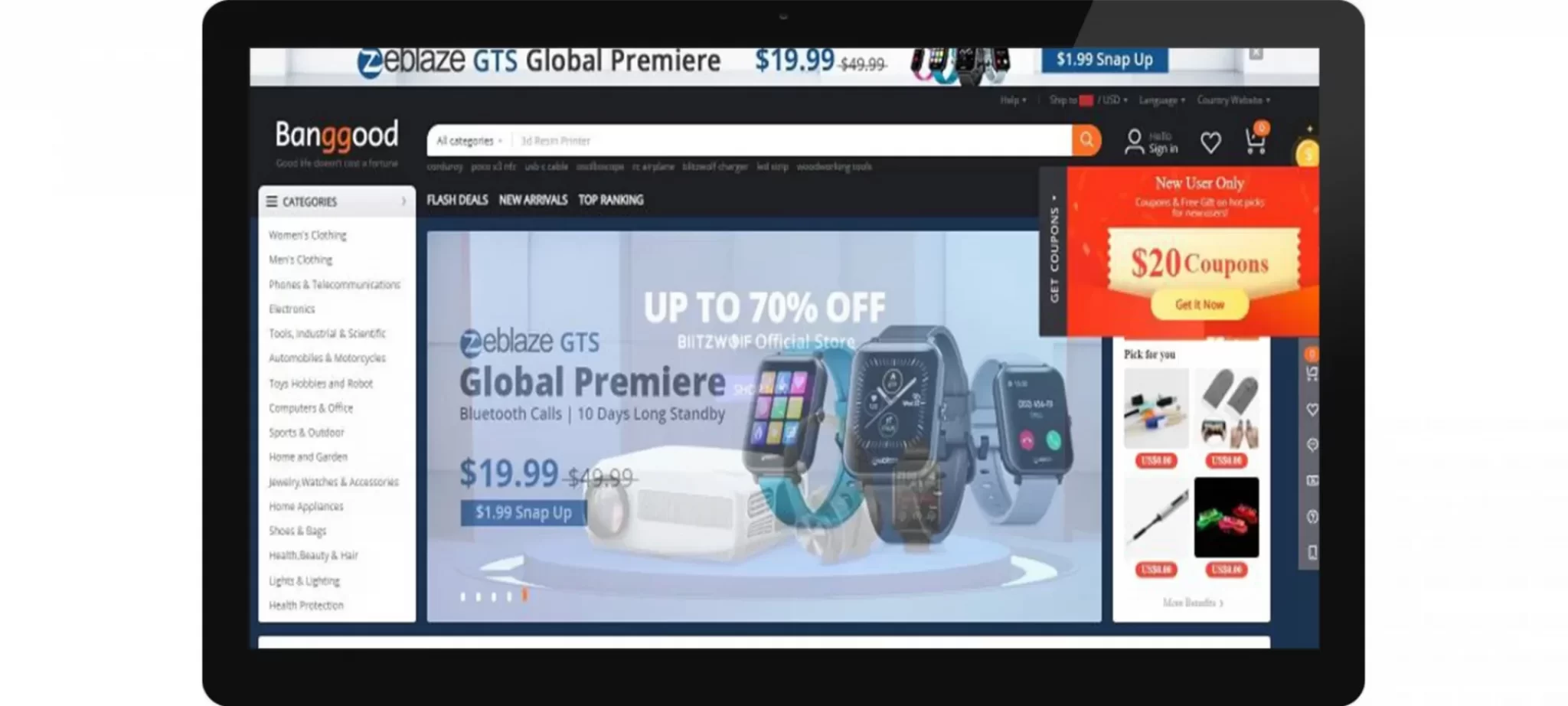 BangGood is an international e-commerce company that offers retail goods. It was founded 14 years ago on 9th September 2006. It serves worldwide and specializes in providing Business- to – Consumers and Business- – Business retail services.
Similar to Amazon, it offers a range of products that can be shipped internationally.
It offers a decent range of 3D printers. A few of the most popular 3D printers which are simple and efficient models and found on bang good are Creality Ender 3V, Tevo Tornado, Creality LD – 002R, Anet A8, Creality 3D CR-1oS pro.
Gearbest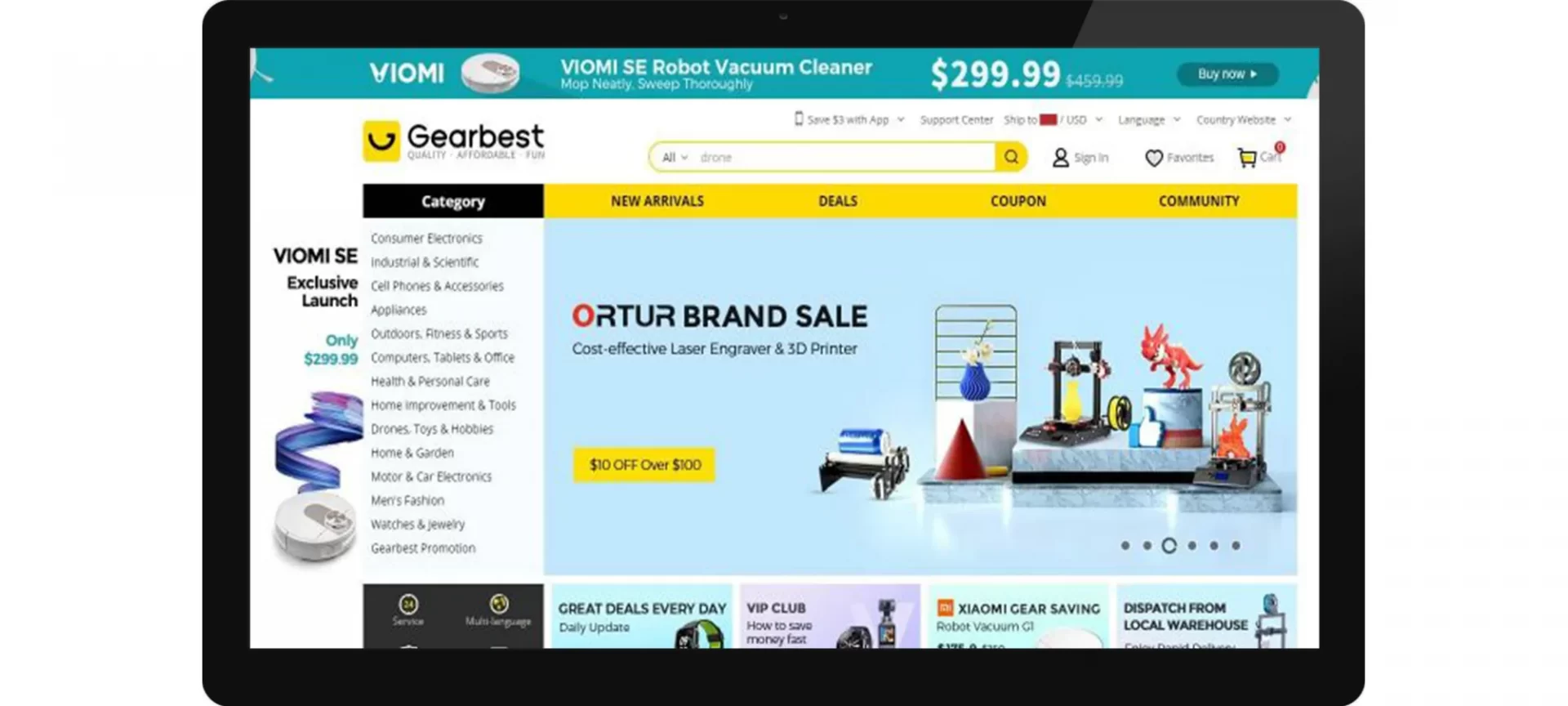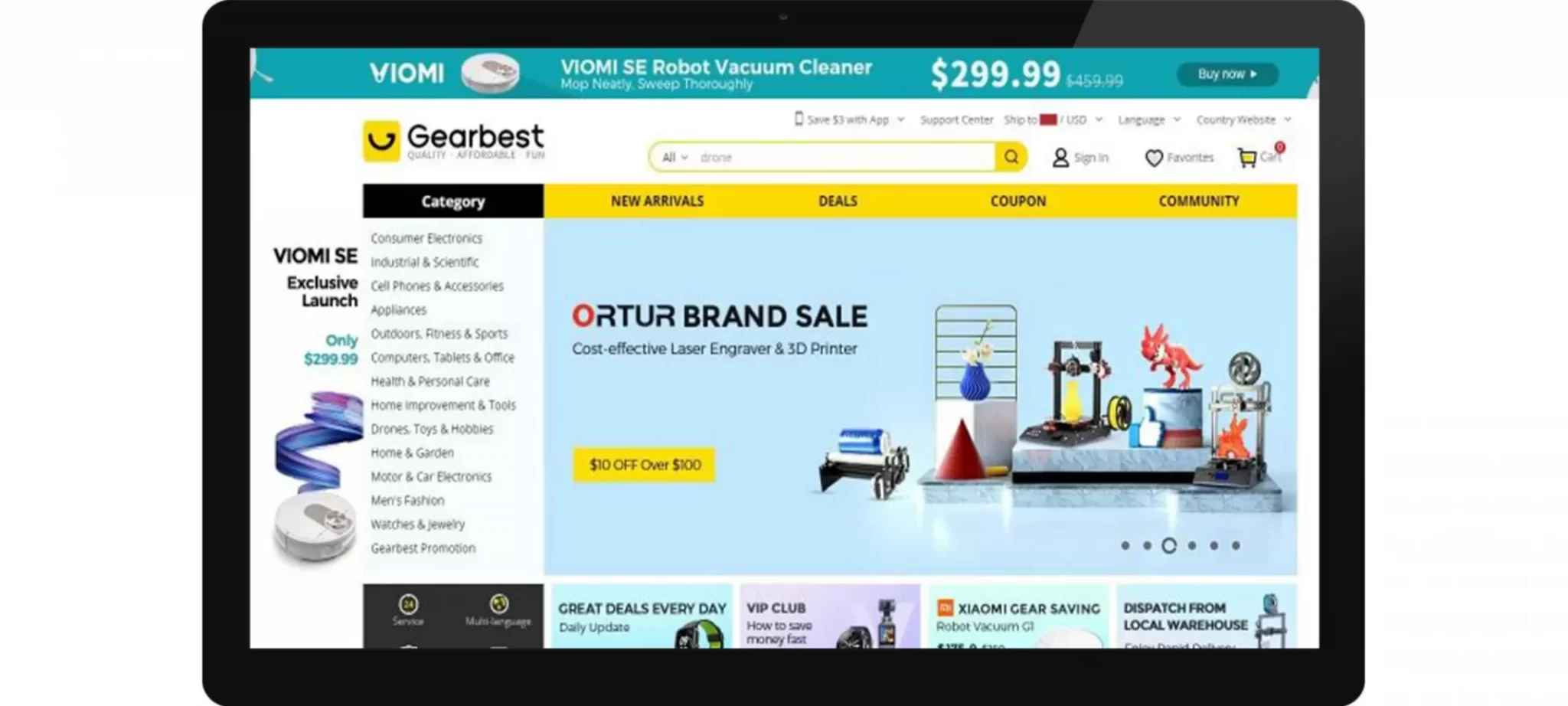 Gearbest promises to offer you the best choice and deals of a variety of products of the top as well as the emerging brands and claims to provide products at the most affordable prices.
Gearbest is best known for wholesaling electronics such as mobile phones, consumer electronics, drones, 3D printers, computer products, etc other than the electronic gadgets it sells everything and supports multiple languages.
According to the website, Gearbest works with 5000 famous brands and top suppliers.
Some of the recommended 3D Printers found on GearBest are Artillery Sidewinder  X1, Artillery Genius 3D Printer Large plus, QIDI Tech X-Max, Flsun QQ-S Pro Delta Kossel Auto- Level Upgraded, Tronxy X5SA Pro 3D printer Core XY, QIDI Tech LCD 3D Printer Shadow 5.5 Suv LCH Resin Printer, etc.
3D Printer Online Store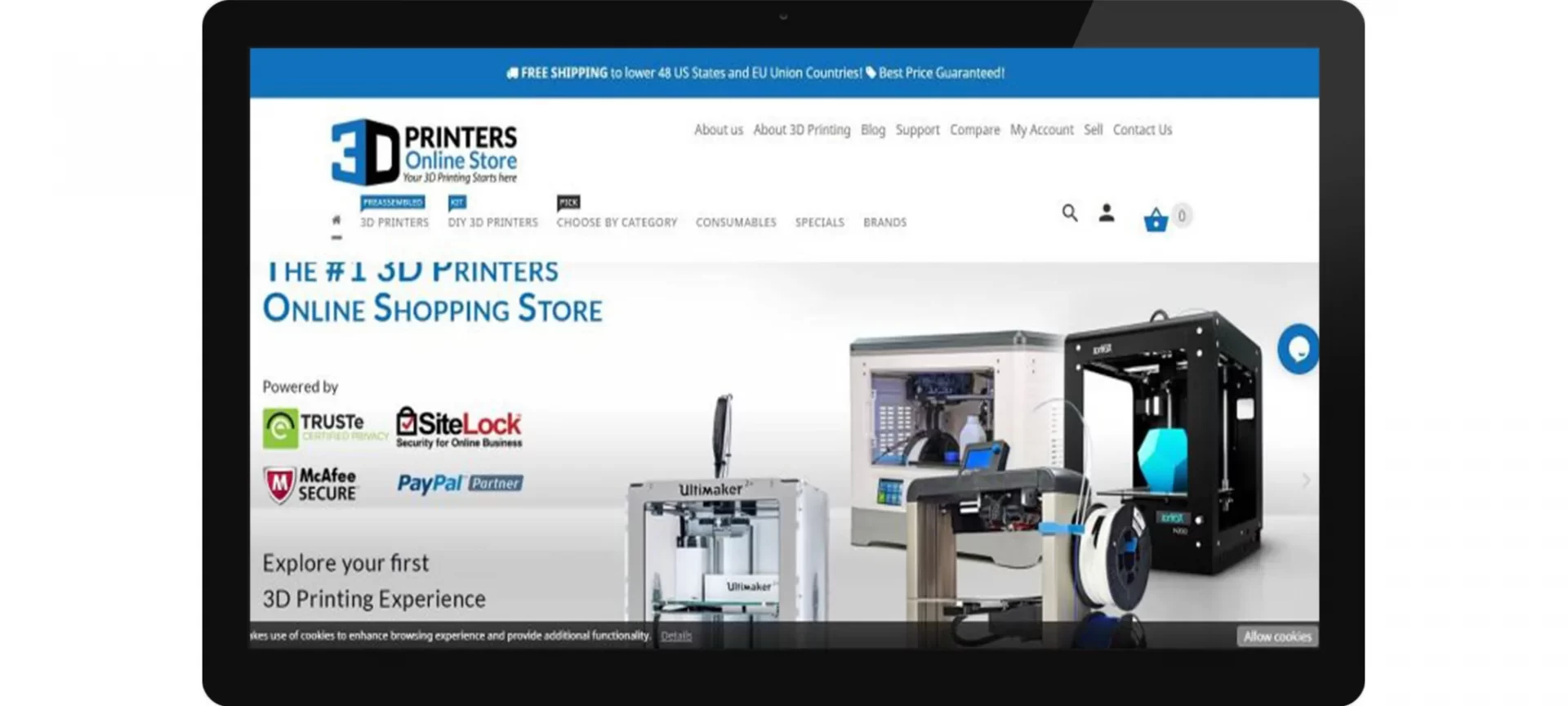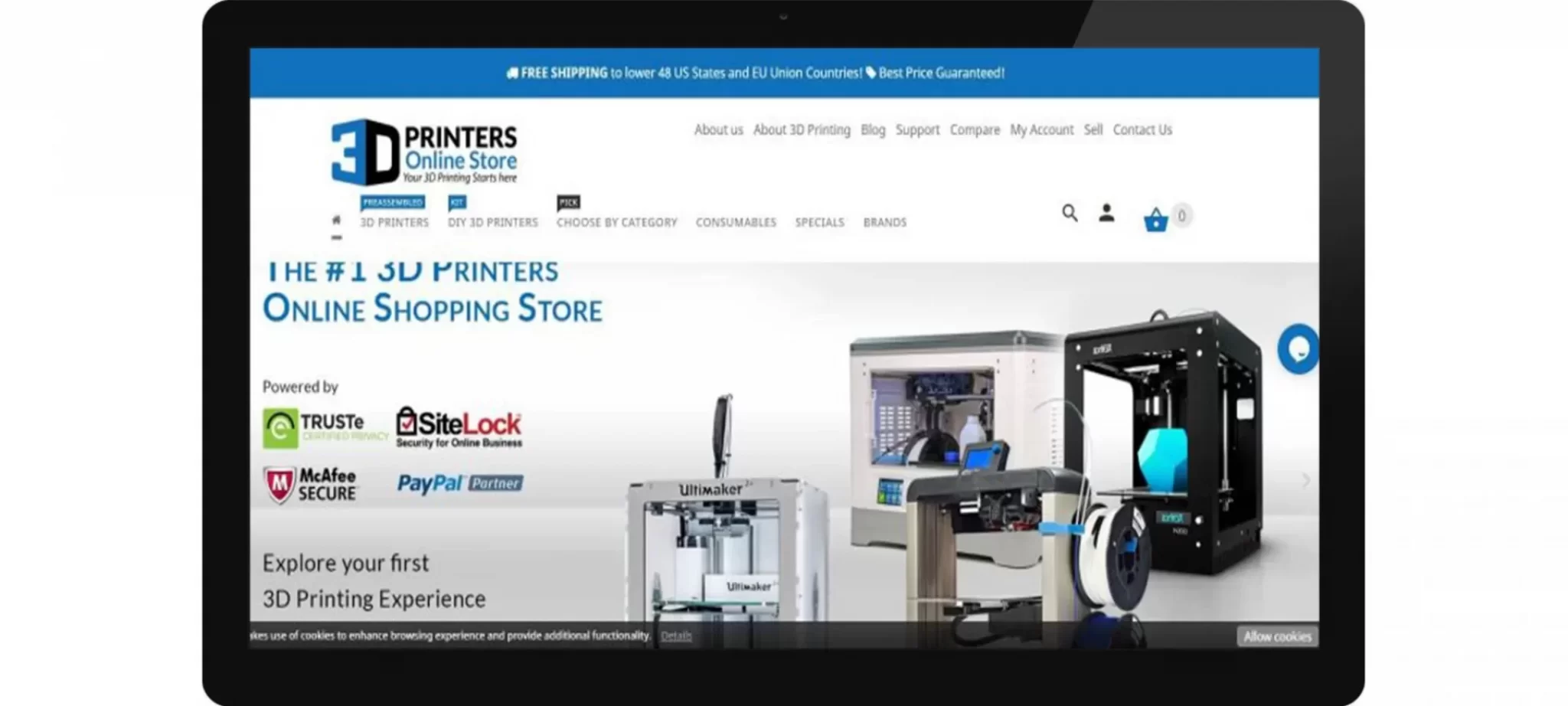 3D printers online store.com is an online market store where we can buy 3D printers at affordable prices. The e-store which was found in June 2013, 3dprintersonlinestore is a US-based 3D printer marketplace.
The main objective of launching this e-store is to make 3D printers affordable to all sets of users with varying budgets.
So, they decided to promote the best quality of 3D printers from original manufacturers.
As we click on the About us section on the website, it says that they are working closely with a network of original 3D printer manufacturers around the globe to provide the most optimized and the best 3D printers to customers and enhance Business to business growth with the manufacturers.
Moving to the dropdown menu on the about us page we can see choose by category, by clicking on it we come across the different types of 3D printers that we can buy based on our requirements.
As we scroll down a little, we come across the reasons why we should buy from them.
They claim to offer the best price, excellent customer services, 100% original products, a wider range of choices, the most secure payments, worldwide priority shipping.
The Conclusion
3D printers are available for different budgets. Starting from a $200 3D printer, the prices can go up to thousands of dollars 3D printer. Hence, making accessibility greater among users.
From home users to small businesses to large industries, anyone can opt to buy a 3D printer of their choice.
However, finding the right marketplace to buy 3D printers isn't an easy selection. Not every website offers the same kind of service and is often misleading.
From unverified sellers to late deliveries, a lot of problems can occur when choosing an unreliable website to buy a 3D printer.
Hence, the above choices are the safest option, if you are looking to find out the best deal. Choose from the above recommendations and choose from the best places to buy 3D printers.